Every one of you out there dog owners who have busy work weeks, here is something that will take away your biggest concerns. We all know that our little furry buddies need attention, stimulation and guidance, almost like kids do, to be a healthy, satisfied good doggos. So, one must feel guilty when they are busy and don't spend enough time with their dog. However, the modern tempo of life just doesn't allow us to hang out with our precious pooches as much as we would like and as much as they would like.
When dogs don't get enough exercise and attention they get anxious and frustrated. But what to do when you just need to spend all day working hard? The Wickedbone is a product that might actually help you in this situation. It is a remote toy that will bring your dog fun and exercise it needs and it requires the minimum of your attention.
The Wickedbone is on its way to become a dog's best friend, just like dogs are ours. It is the first interactive smart toy and it can even give your doggo emotional support when you are not available. It is shaped like a bone ( definitely the most desirable shape when it comes to dogs) and it is controlled by an app. It reacts in different ways for different actions of your furry friend and it can even "read" your dog's emotions –  it ranges in modes from bored, mad and sleep to normal, content and going crazy. The toy works using a two-wheel system and sensors to run away from your dog, encouraging a little game of chase. and when you want to get involved drive mode allows you to control its movement.
The toy has been created by Cheerable technology co., and you can check out and support their Kickstarter campaign here.
The Wickedbone – world's first interactive smart toy for dogs
The toy has been created by cheerable technology co.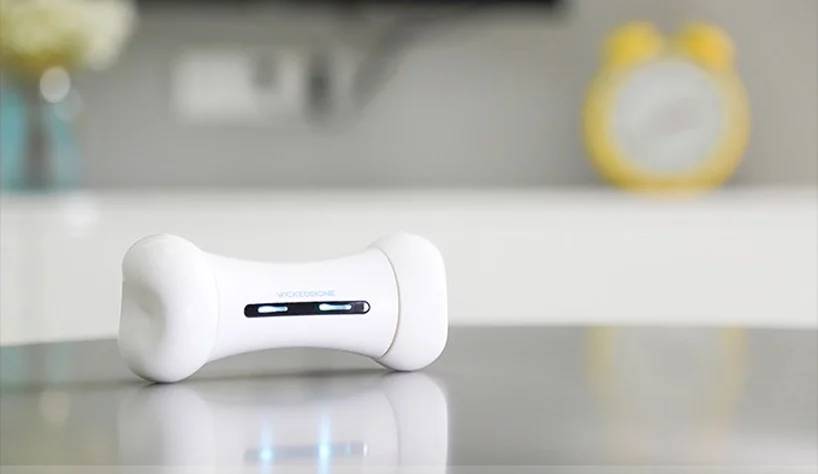 company that specializes in electronic devices and gadgets for pets.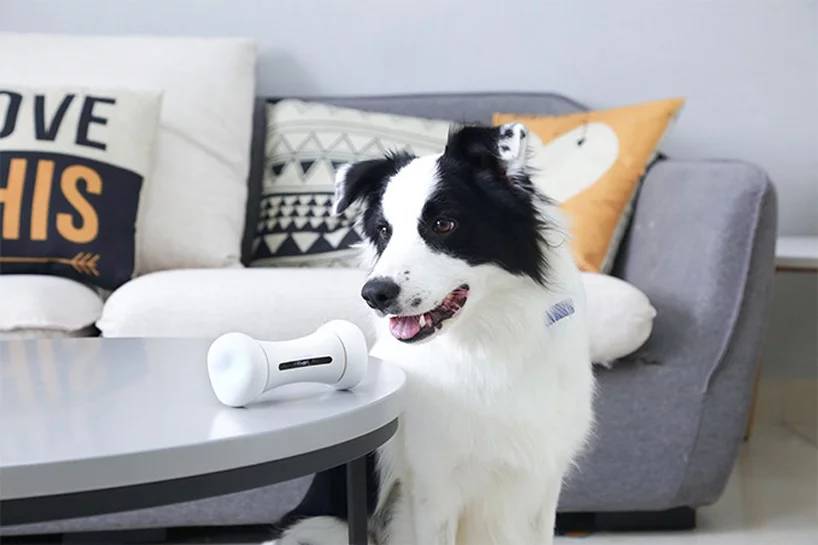 Make your pooch busy when you are not available to keep it healthy and happy with the Wickedbone.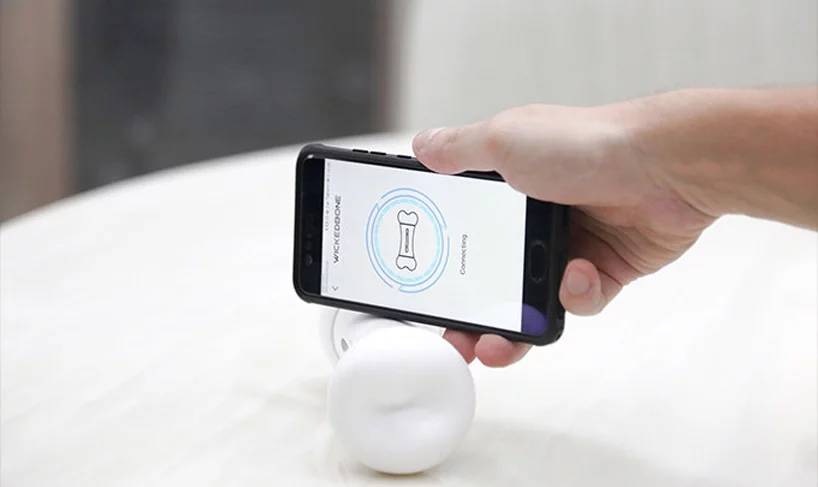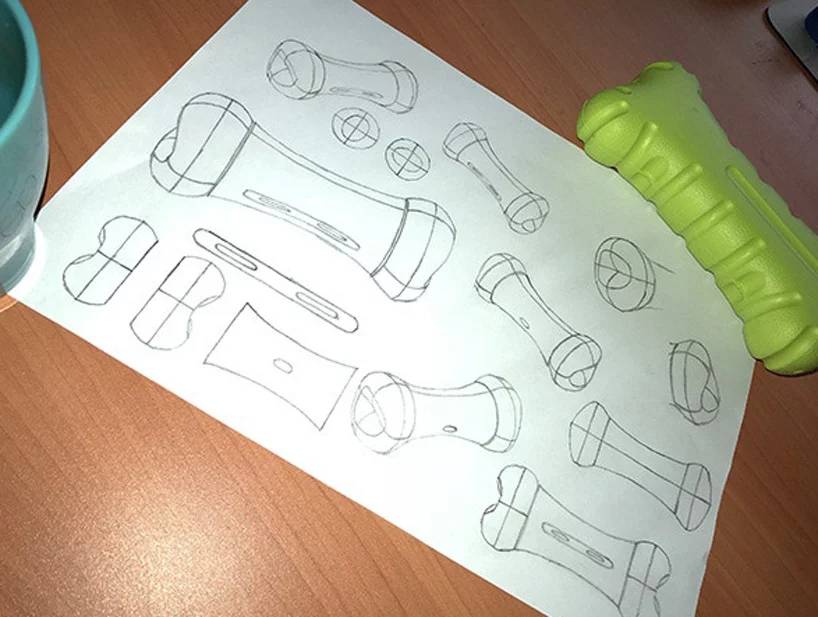 Via: designboom