Everybody, prepare! Pictures of food are coming and you might find yourself drooling all over. Yes, it is that bad, especially if you're a big fan of risotto recipes. They are considered quite hard to cook at home and have become a chef's statement.
We also heard the other side of things, that risotto is quite easy to cook and with a little care and passion, you can get a wonderful dish yourself, just for you, at home. All you need is a pan and a pressure cooker and just do it.
A risotto dish is such a versatile dish that you can get really creative trying all sorts of new flavours, like saffron-scented risotto alla milanese or baked risotto casserole. The risotto lovers know what we're talking about.
We've prepared 11 risotto recipes, pardon, pictures just for you. So you can get motivated to try it yourself at home. Would you do it? Let's see!
1. The perfect risotto recipe
It's not so hard to do. Just use a shallow pan and… just do it! There's no hidden secret to a perfect risotto! Our grandma alone knew that! See how to make it here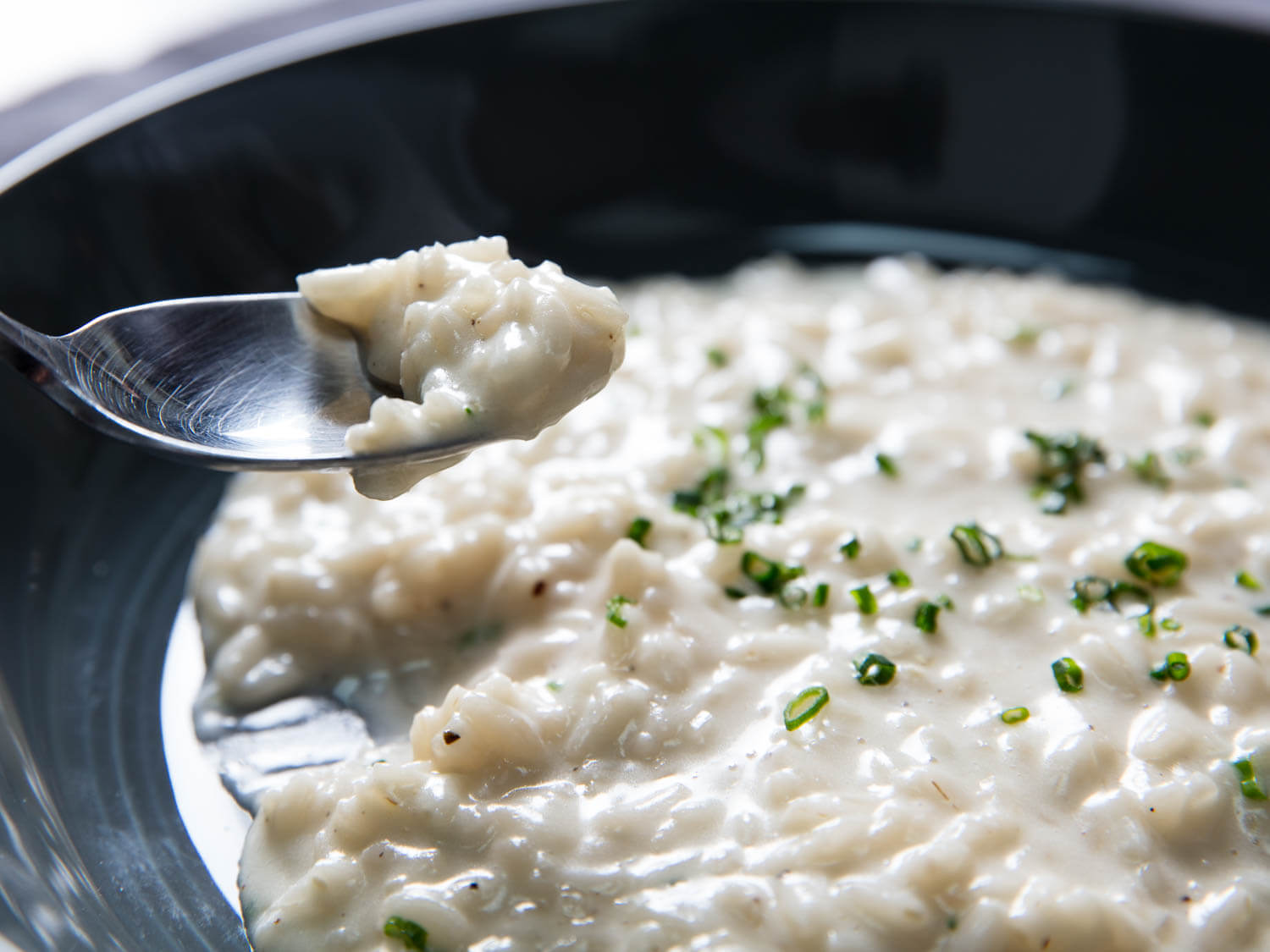 2. Risotto alla Milanese
All you have to do is cook the rice with wine and add butter and Parmigiane Reggiano just before you finish. Make it shine with just a little pinch of colored saffron. See how here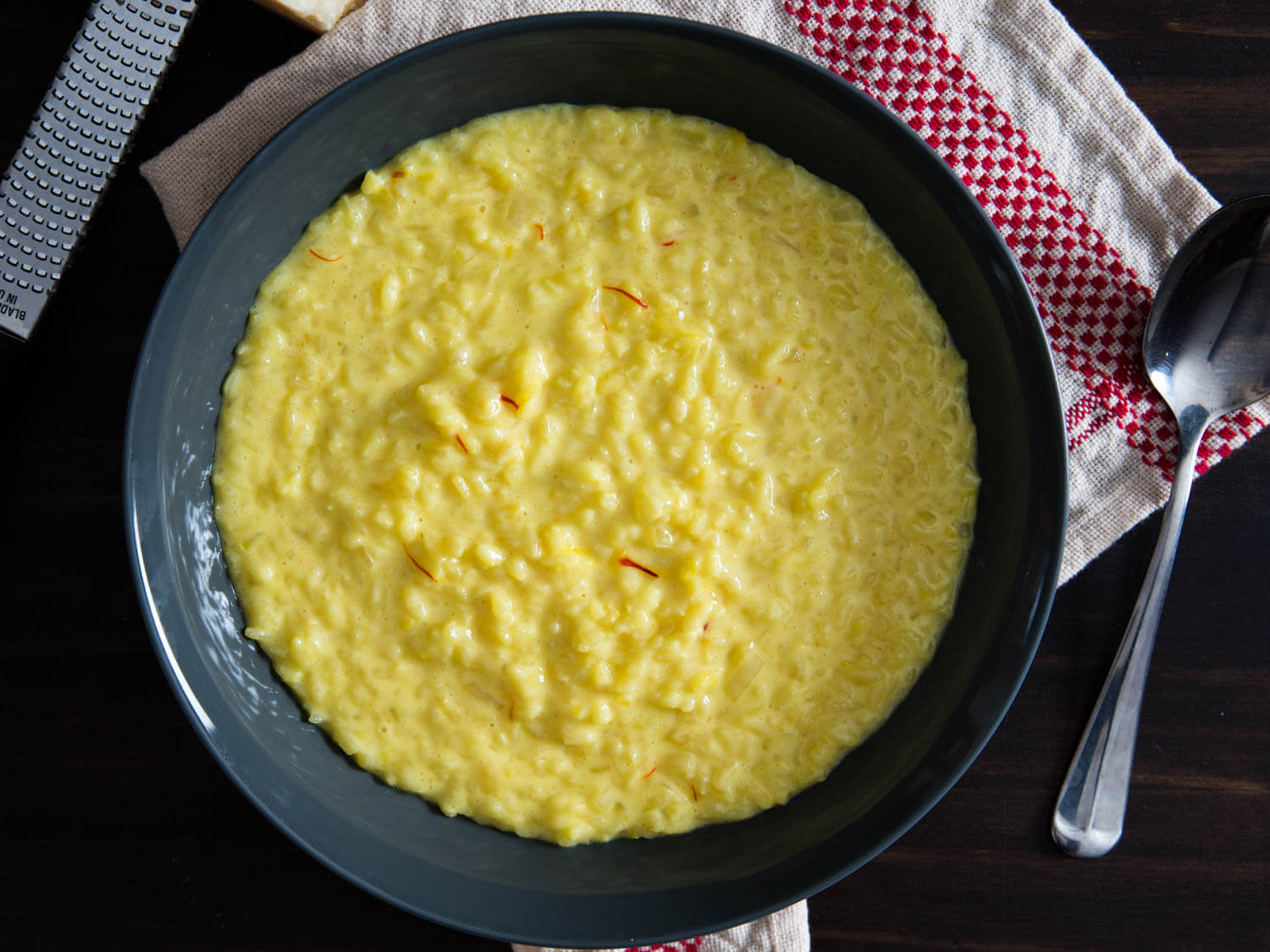 3. Green Risotto With Mushrooms
Thickened with a flavorful spinach-and-herb puree, this is served with sauteed mushrooms. Hmmm! Recipe is here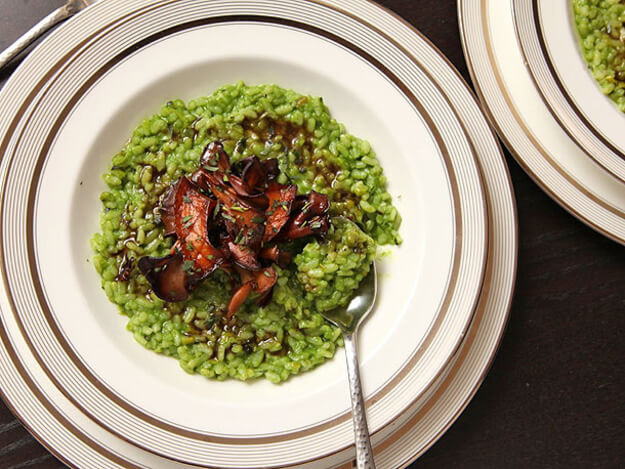 4. Venetto-Style Radicchio Risotto With Walnuts and Blue Cheese
One of my favorites on the risotto recipes list. First cook the radicchio in with the rice and a cup of wine, then add some blue cheese and top it with some crunchy crushed walnuts. See how here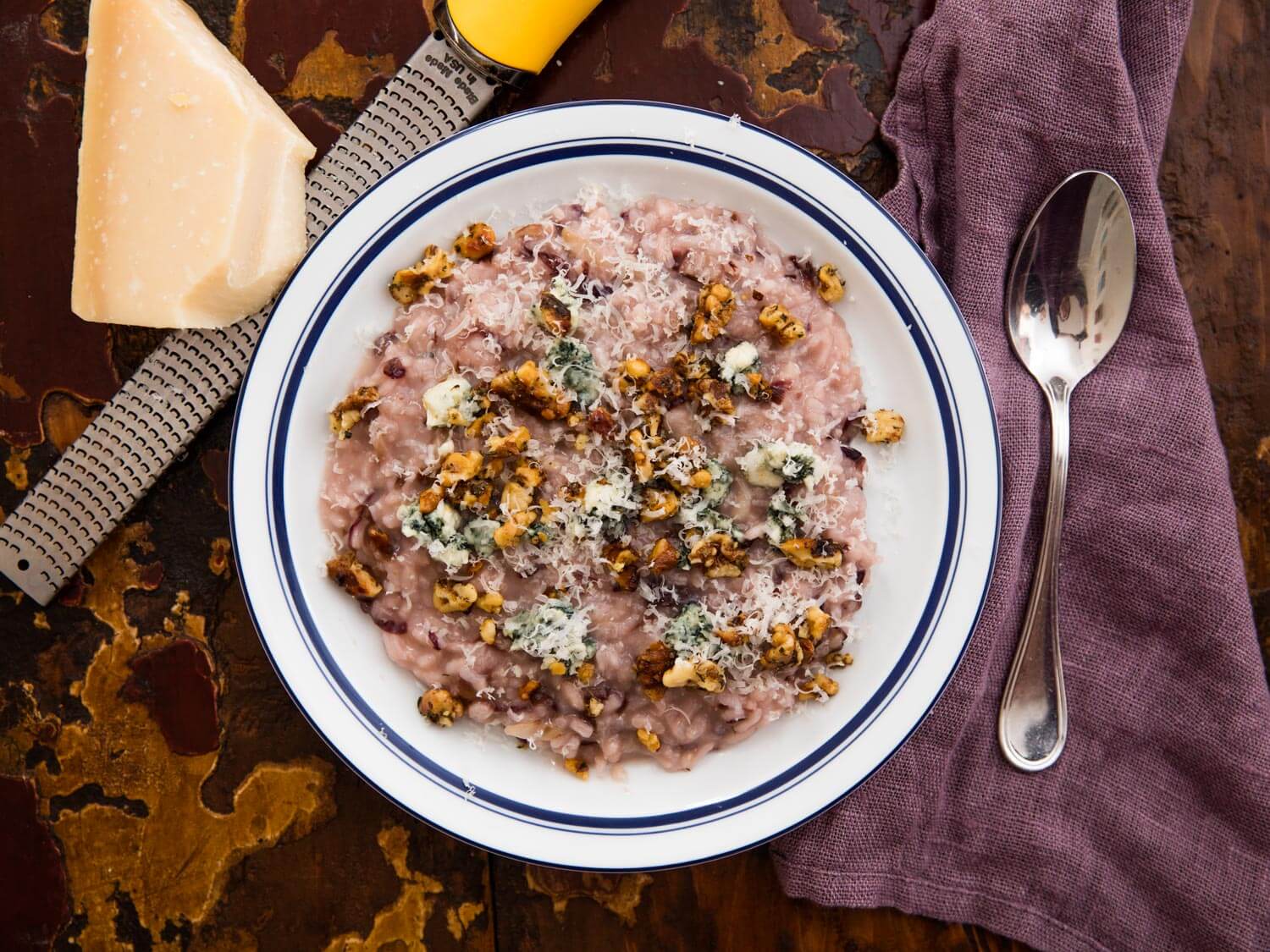 5. Extra-Rampy Ramp Risotto
Ramp whites, puree, ramp greens and sauteed ramps, this simple risotto recipe couldn't be any better. See recipe here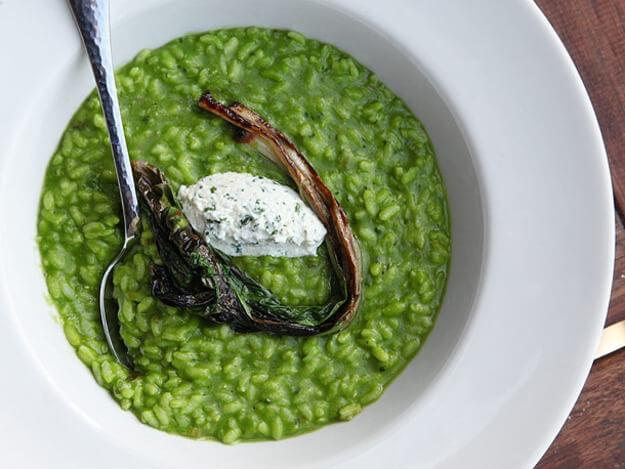 6. Pressure Cooker Mushroom Risotto
Made with the pressure cooker and flavored with fresh and dried mushrooms. You can't fail at this one. Make it like this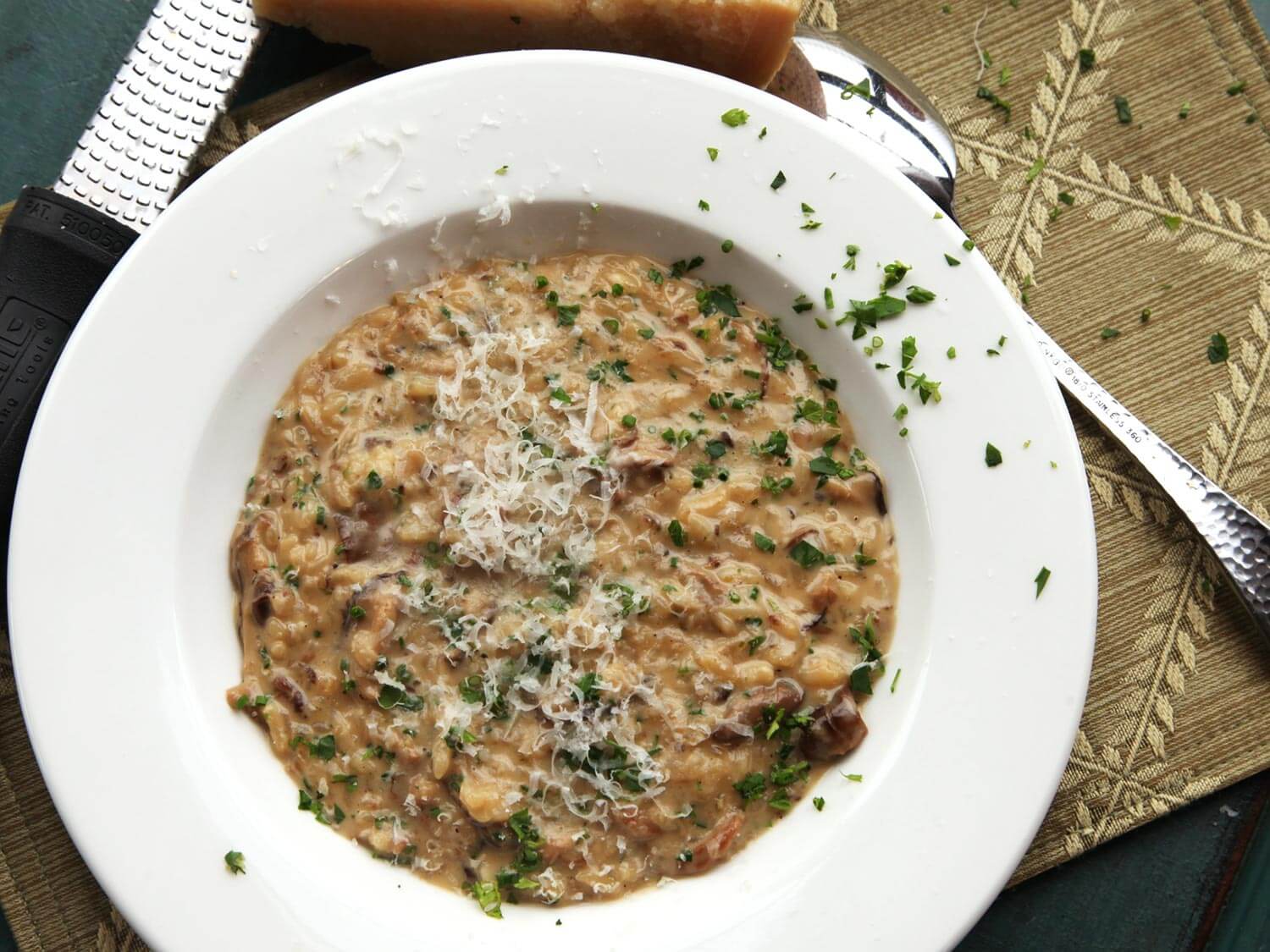 7. Pressure Cooker Butternut Squash Risotto With Frizzled Sage and Brown Butter
Butternut squash, sage, brown butter, apple, maple syrup, all packed up in a pressure cooker. YUMMY! Read full recipe here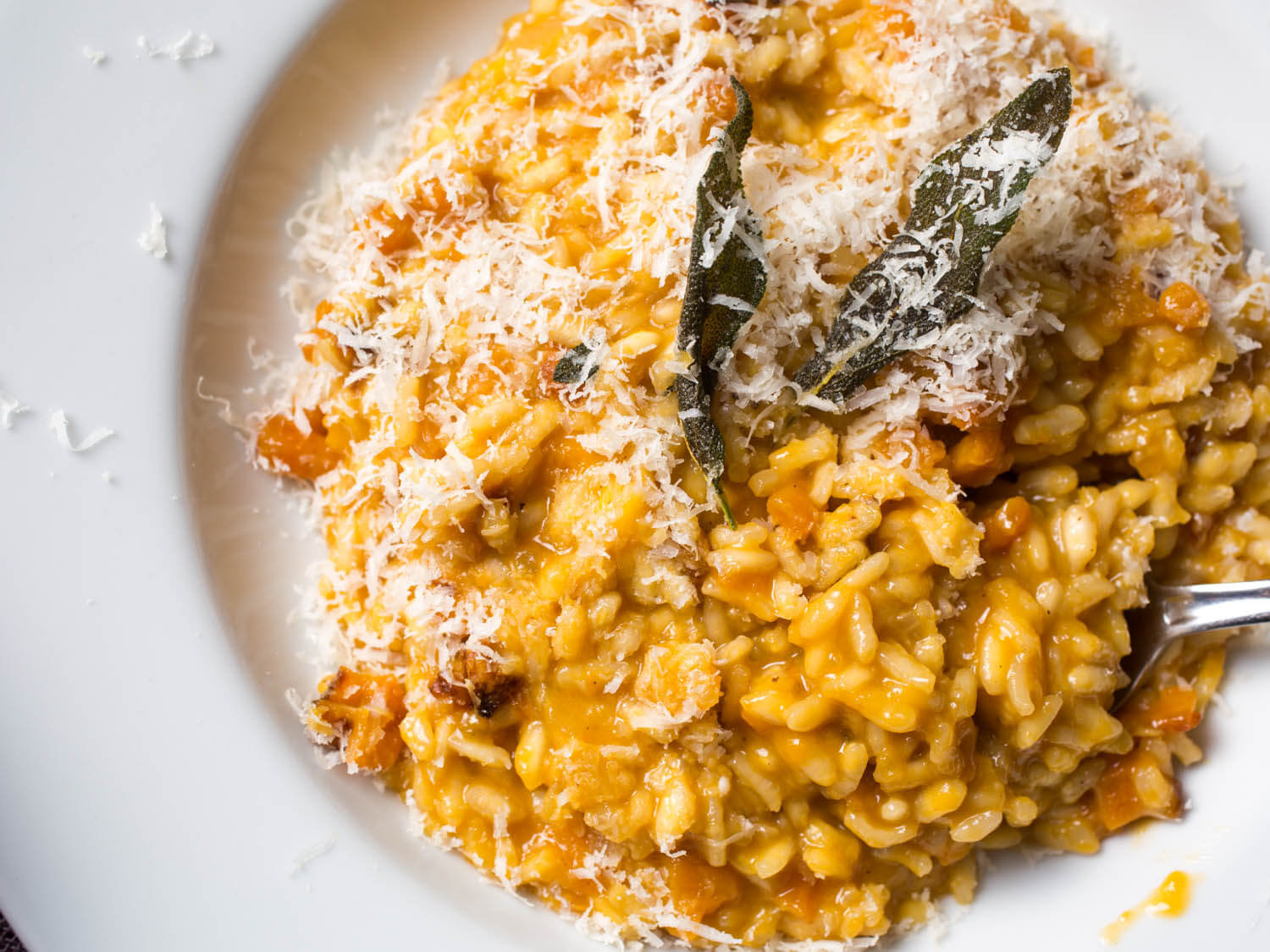 8. Easy Vegan Pressure-Cooker Miso Risotto
Just replace the white wine with some dry sake, lemon juice and you're set. Read it here if you wish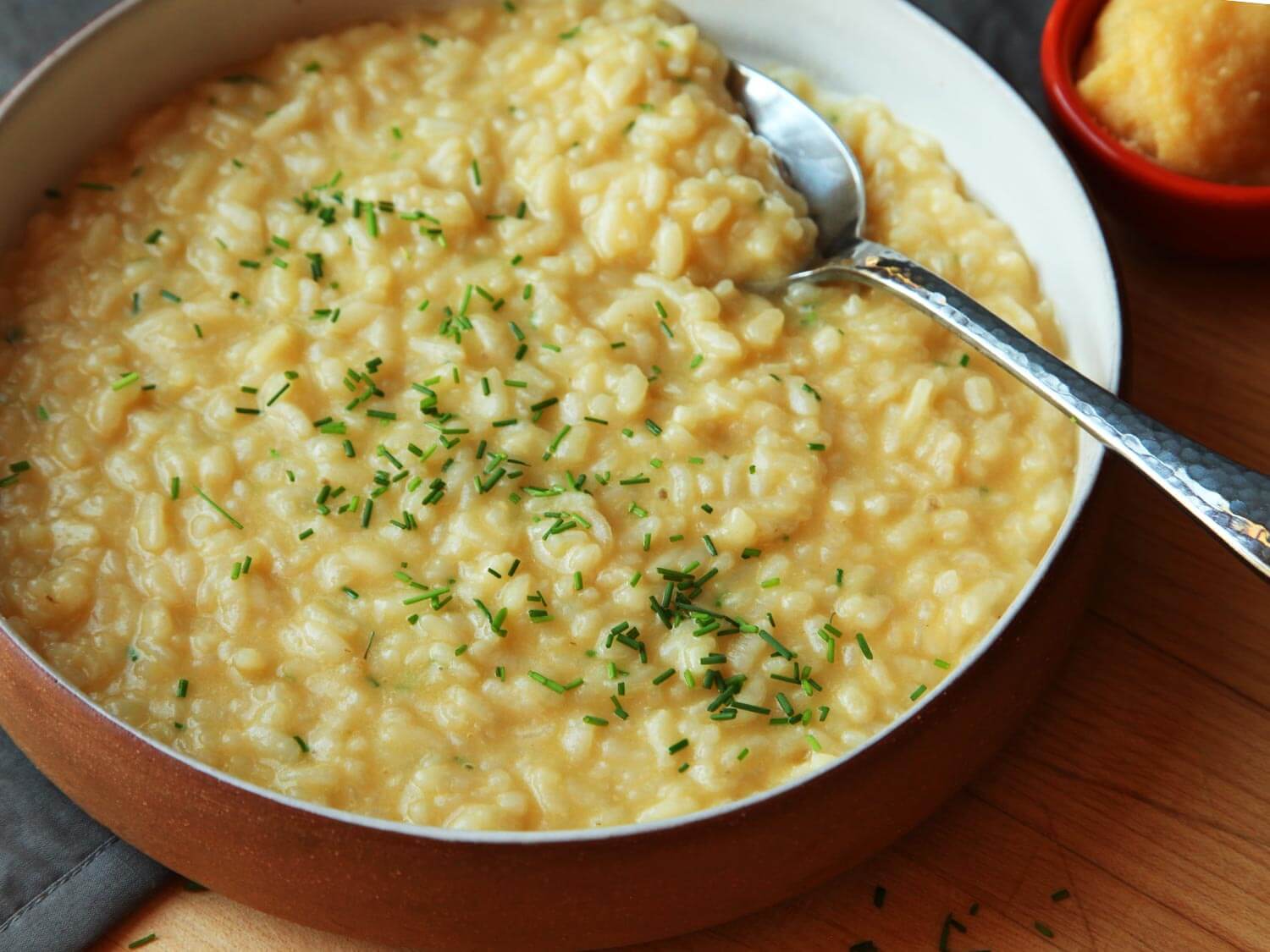 9. Mushroom and Asparagus Risotto
You don't need a pressure cooker for this, a pan will do and some fresh mushrooms mixed with dried porcini or morels. Wanna know how to make it? Click here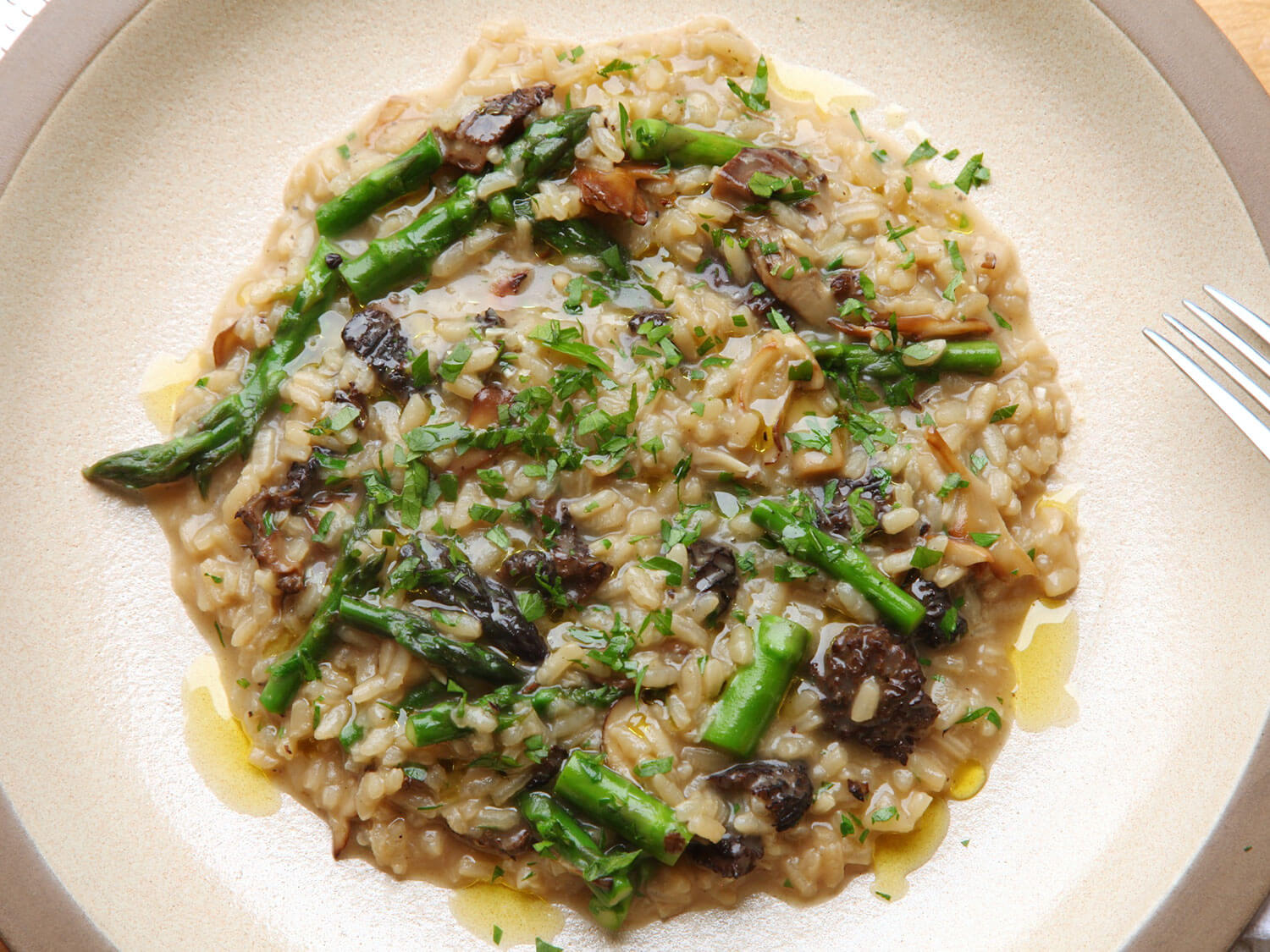 10. Seared Sea Scallops With Leek Risotto and Lemon-Brown Butter Sauce
Here seared scallops marry leek risotto and brown butter sauce. Very easy to make actually, love this risotto recipe. See how here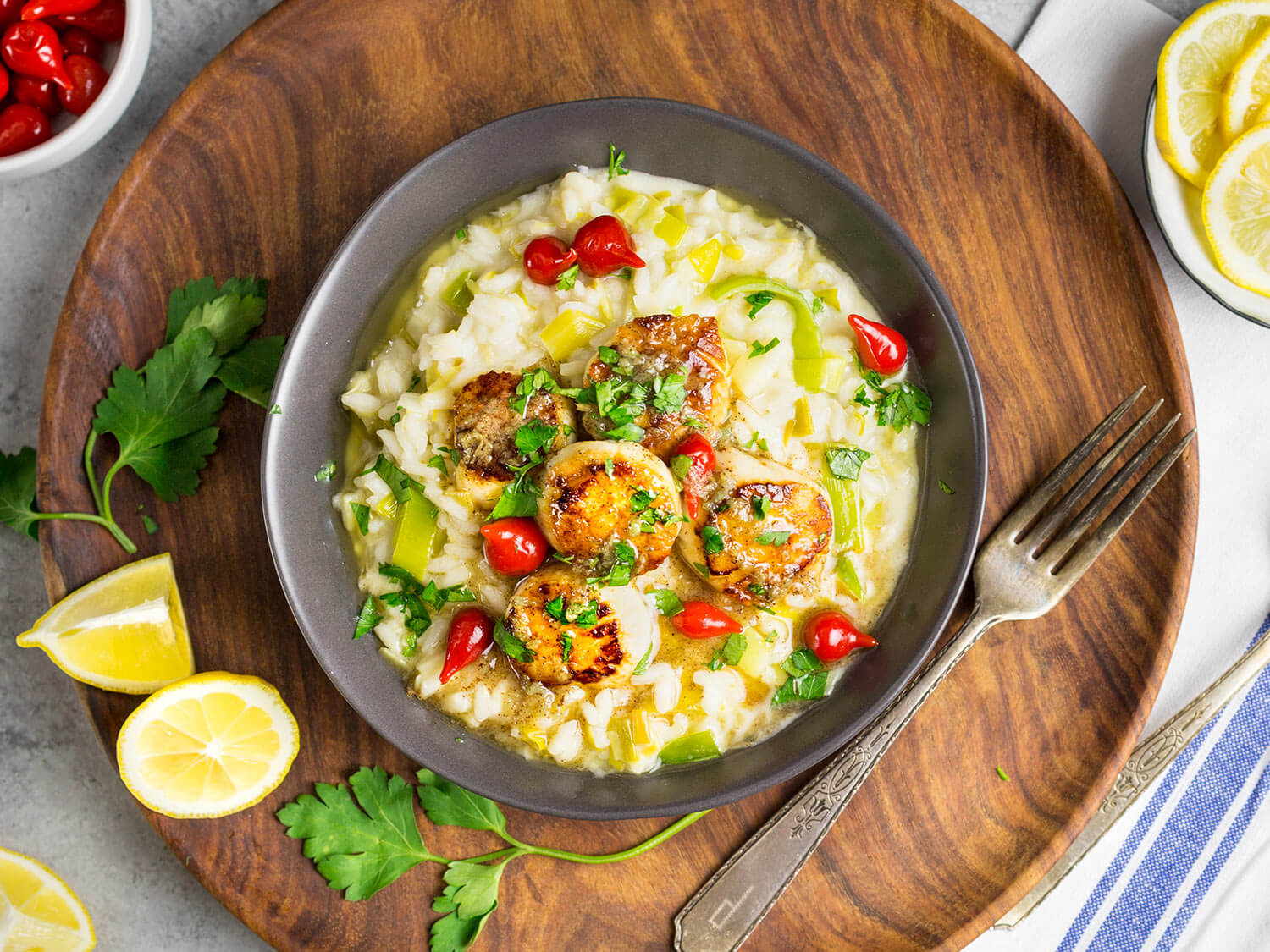 11. Baked Saffron Risotto With Mozzarella and Crispy Topping
To keep risotto fresh, bake it in an arancini casserole. Thicker, but delicious and it doesn't need to be eaten immediately after you've cooked it. Read more here

So? Which one of these risotto recipes do you think you'll try at home? Share with us in the comments