It's time for some huggin'! And who needs a hug the most? It's villains! Their hearts must've been so cold, don't you think? Maybe after some lovin' they would melt a bit and become a bit better. They must've been evil because of a hard time in the past, after all. Empathy can save the world. That was exactly the initial inspiration for this series of illustration of villains (and some grumpy guys) being loved by their antagonists, by Nacho Diaz, an illustrator from Spain.
"Once I started, I just couldn't stop and it became a passion project with what I think is a beautiful idea, everything would be better with some love! This little idea has grown over the months, and now it's becoming a book," says the author.
Check out the gallery of bad guys beeing hugged and don't forget to spread the love by sharing this post!
More info: villainsneedlove.com
1. Deadpool Just Loves Himself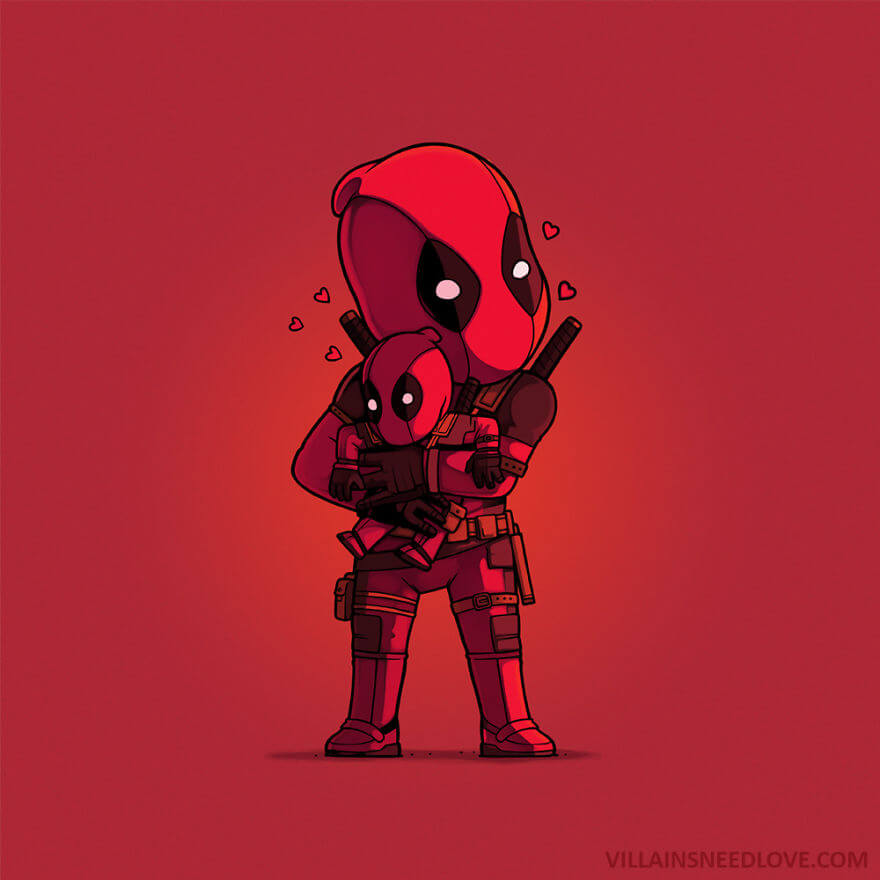 2. Sackman & Jack bcause villains need love too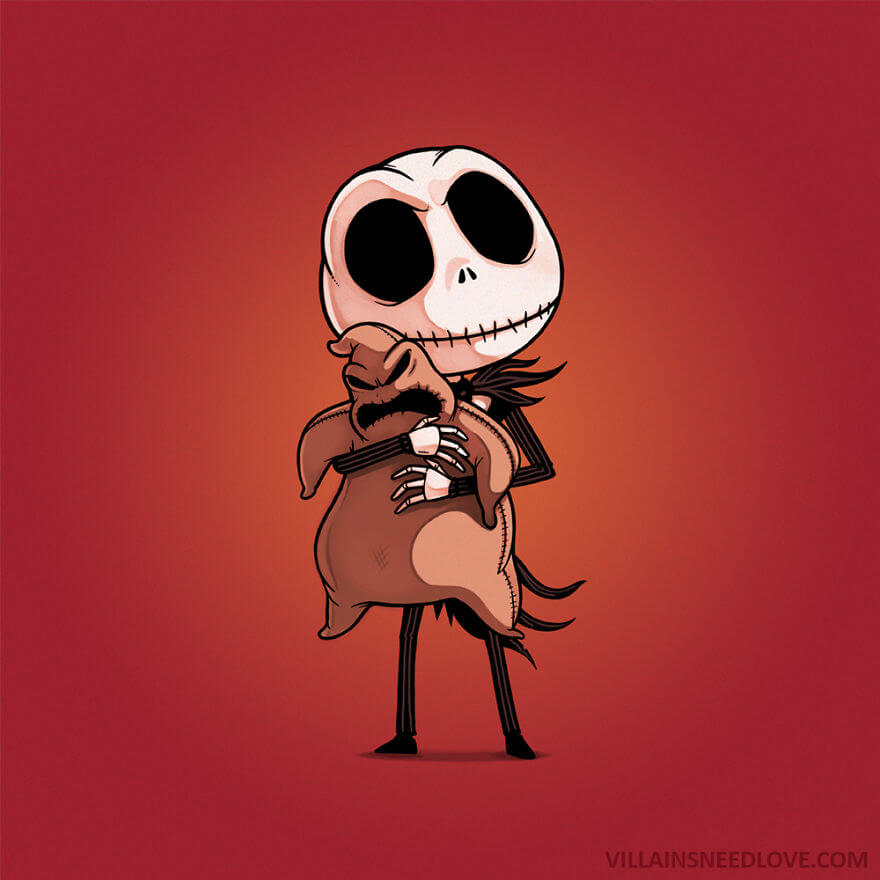 3. Vader & Luke – love you daddy. Luke. I AM YOUR FATHER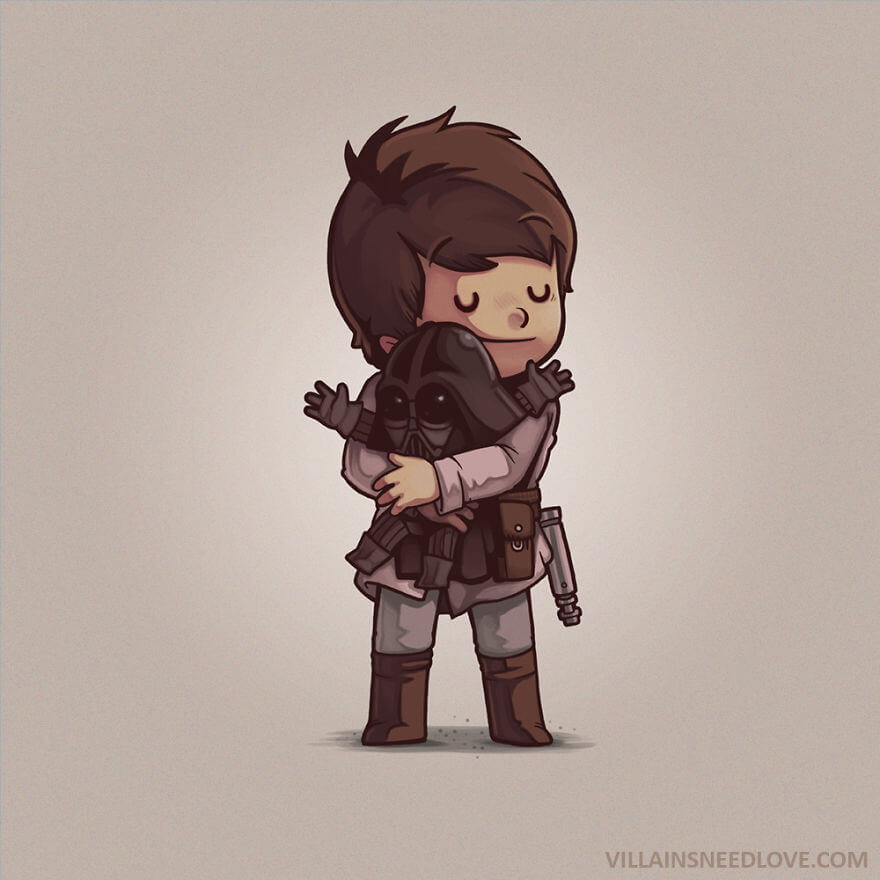 4. Joker & Batman – never happen. They just fight too much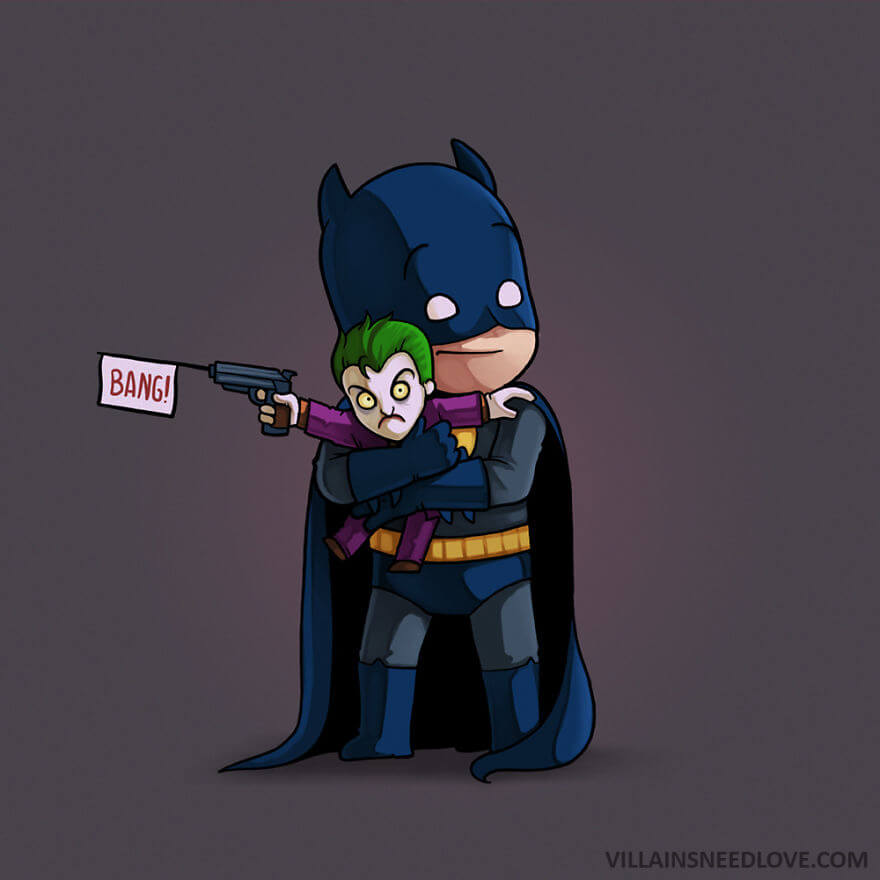 5. Hades & Hercules, He doesn't look pleased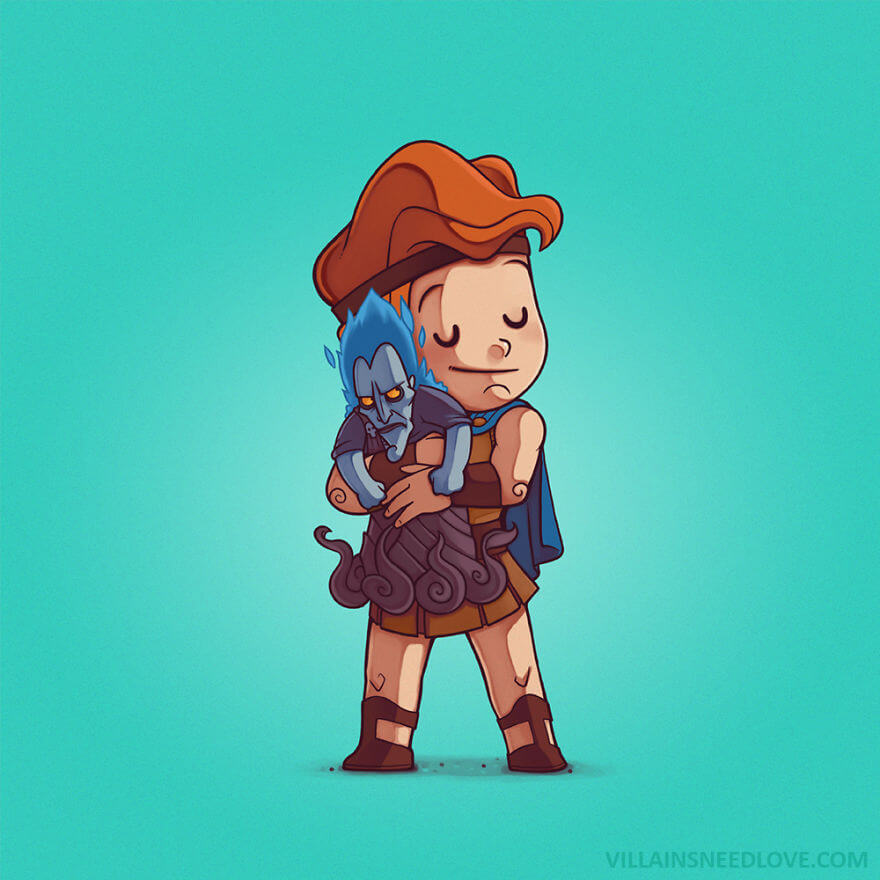 6. No-face & Chihiro, one of the best stories ever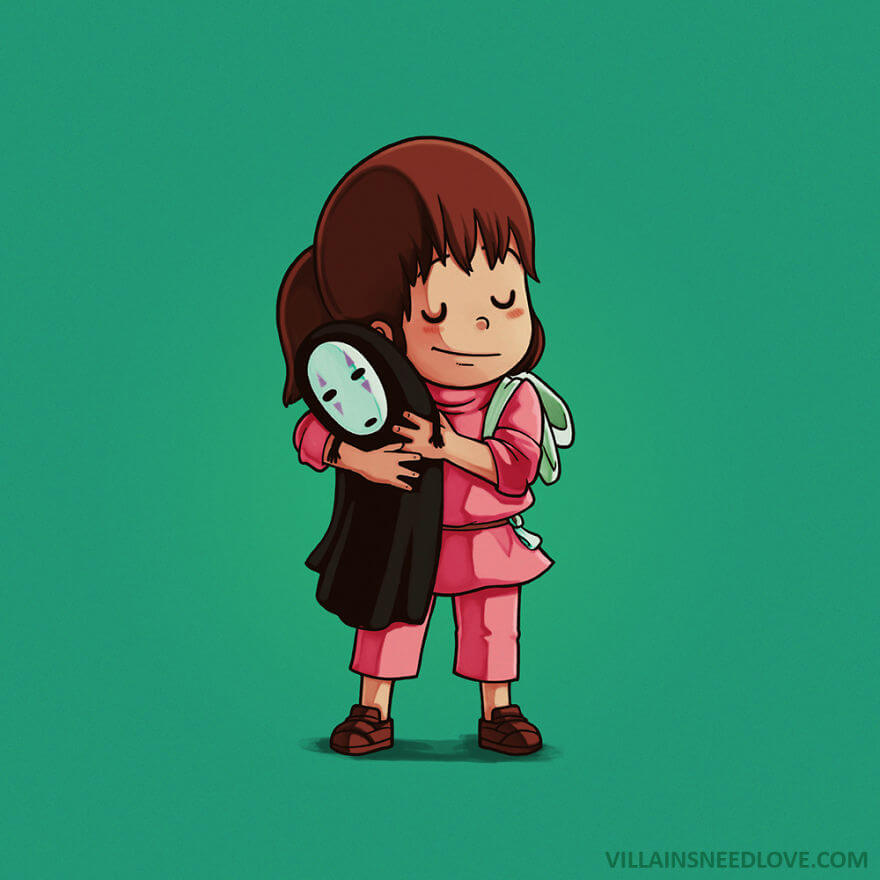 7. Bowser & Mario – " Let me go! " Bowser probably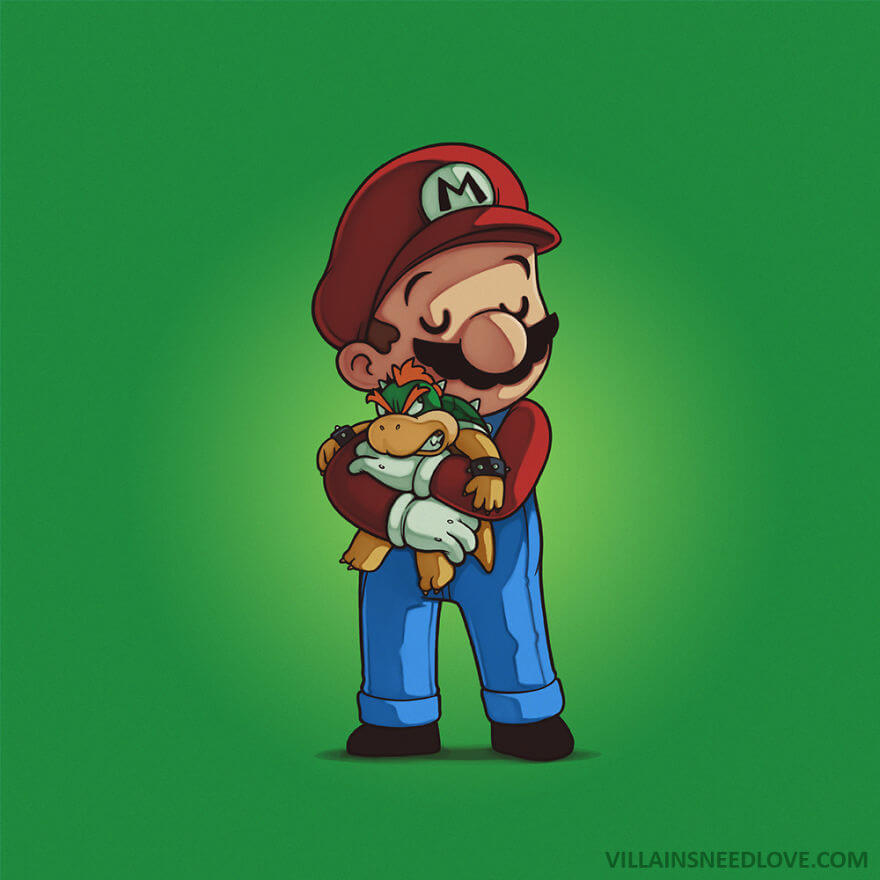 8. The Evil Queen & Snow White, Just eat the damn apple!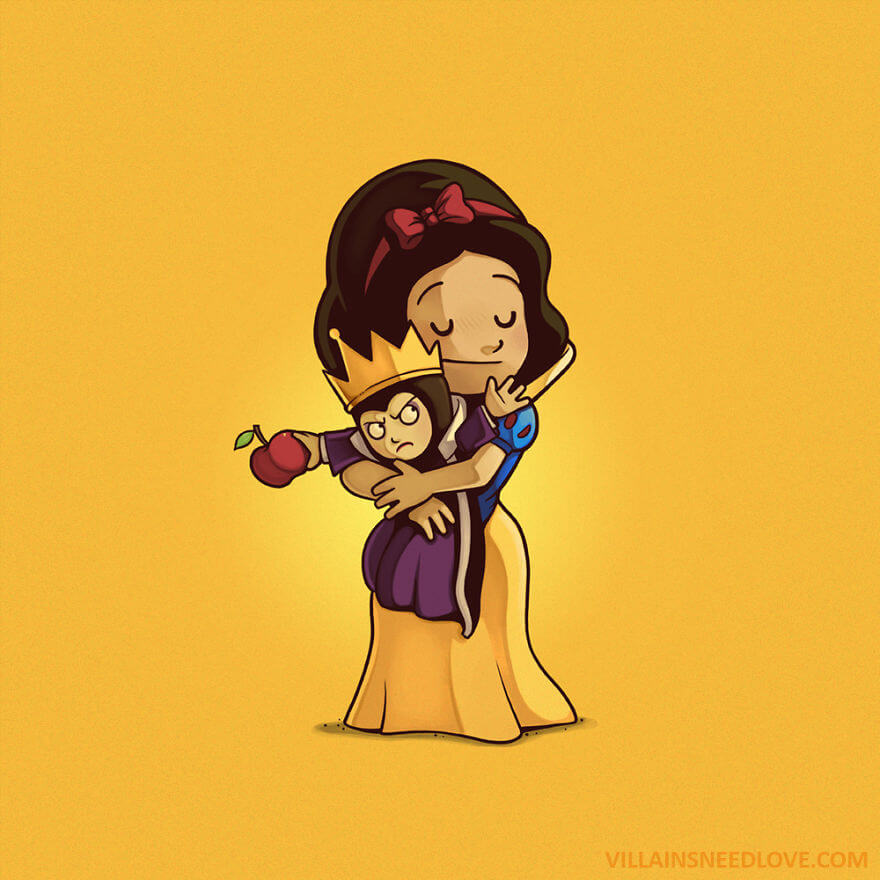 9. Ghost & Ghostbuster, who you gonna call?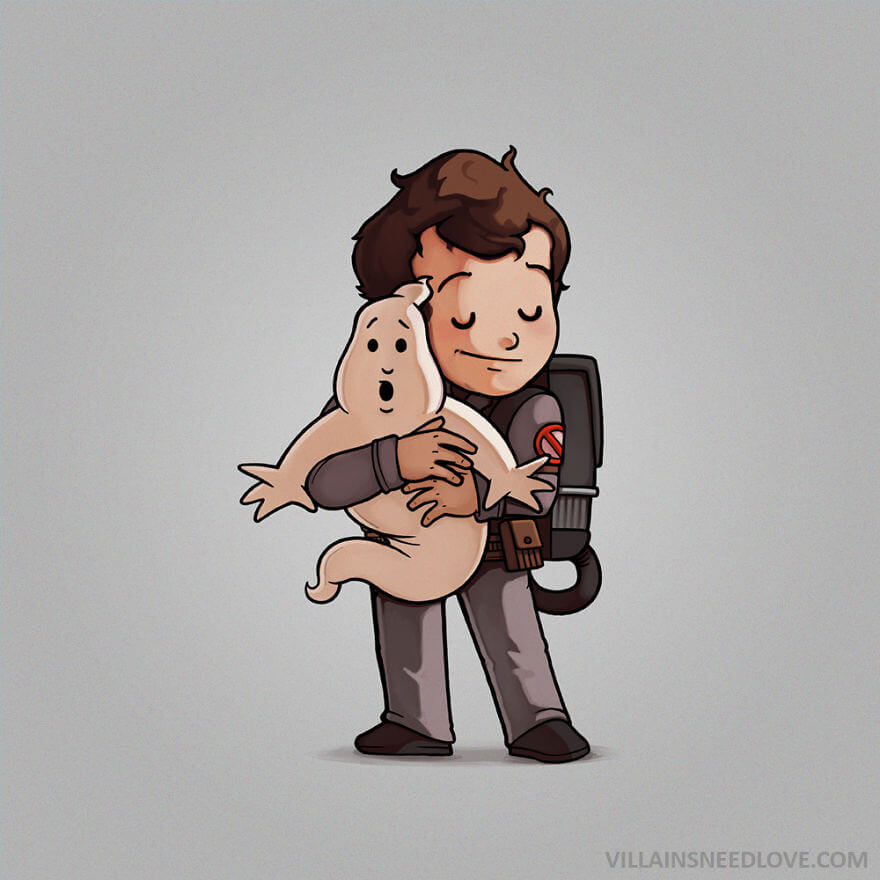 10. Loki & Hulk, a true love hate story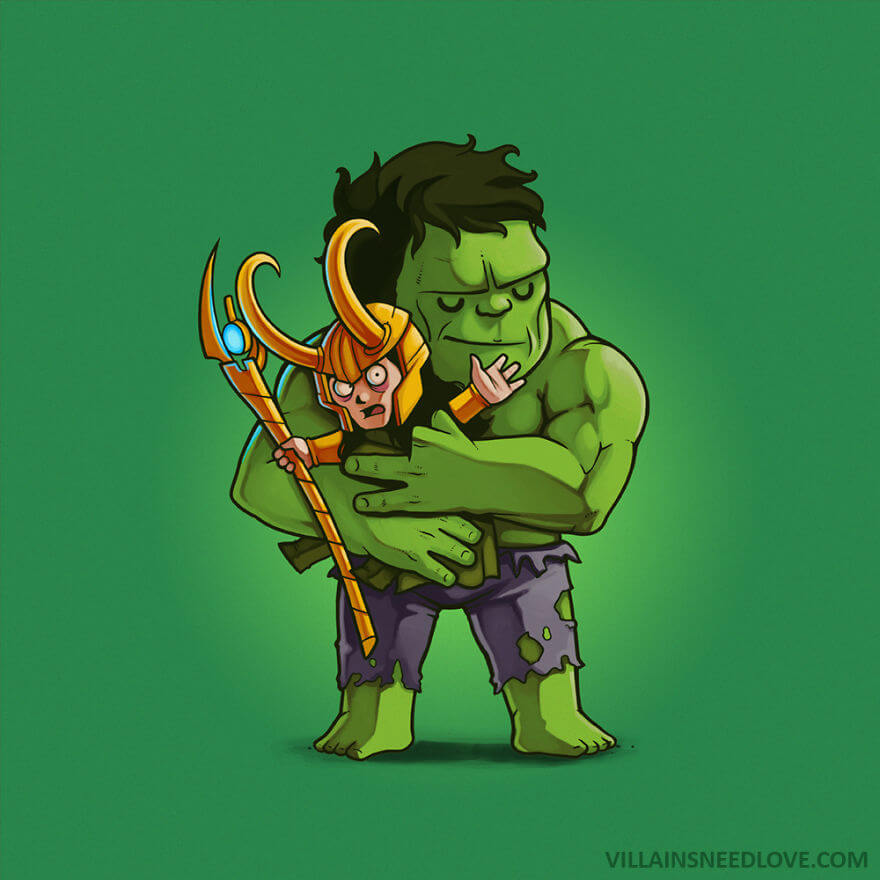 11. Randall & Boo, because villains need love too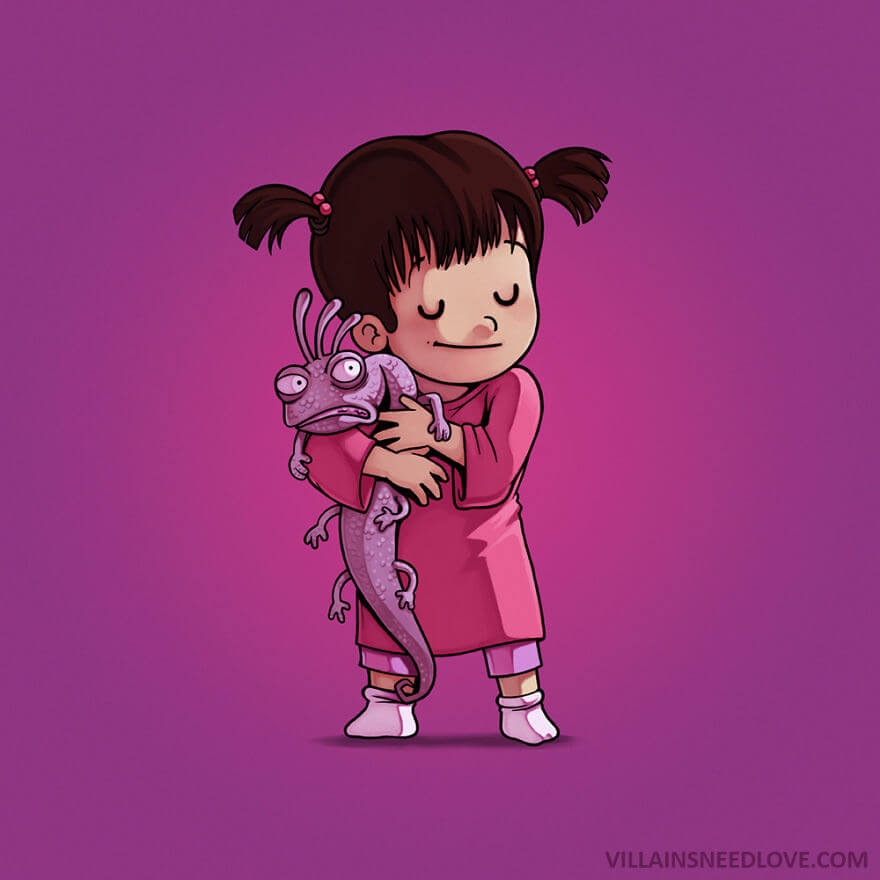 12. Ursula & Ariel, she seemes shocked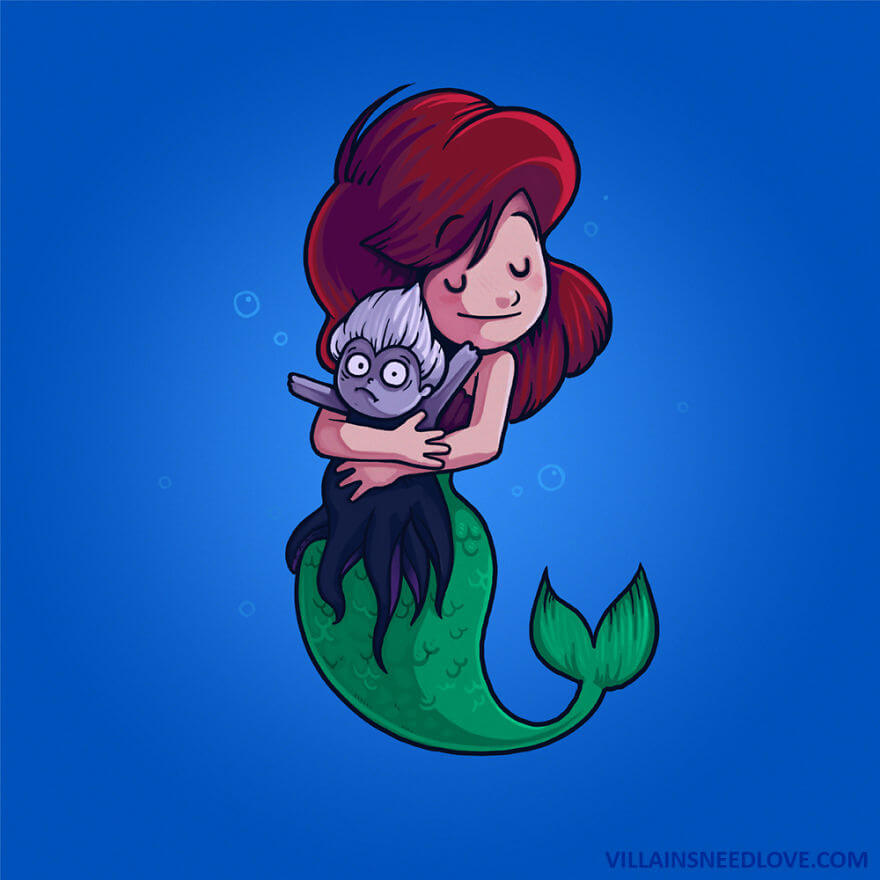 13. Cookie Monster & Jenji, they are best friends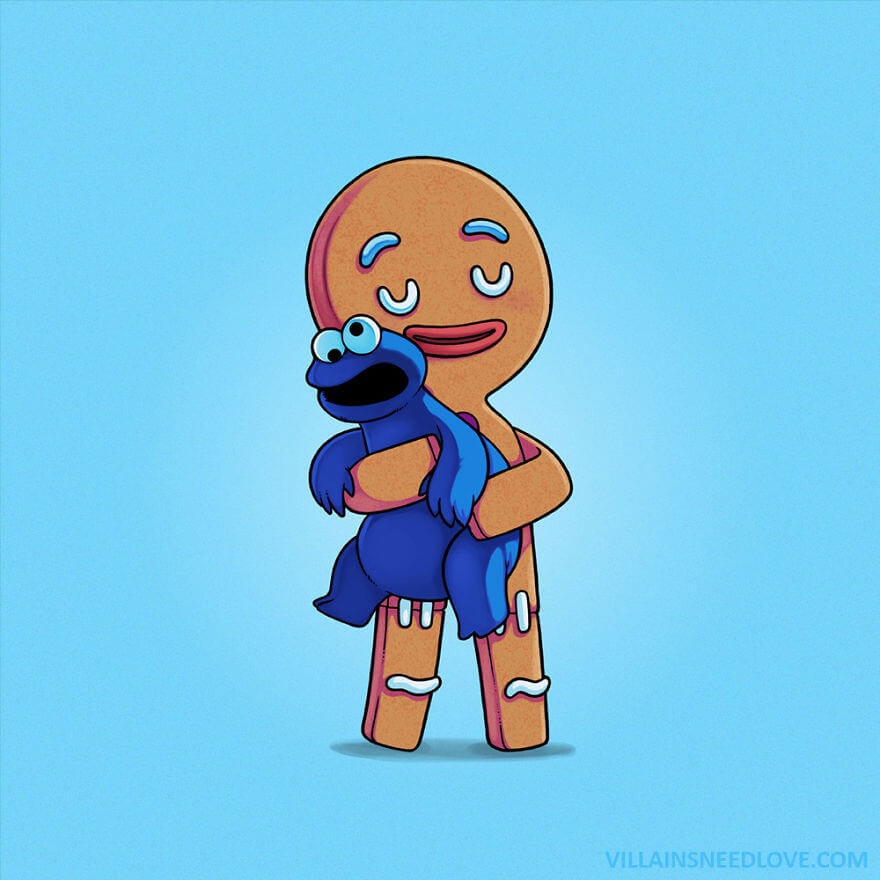 14. Jafar & Genie. Jafar is looking very disapointed by this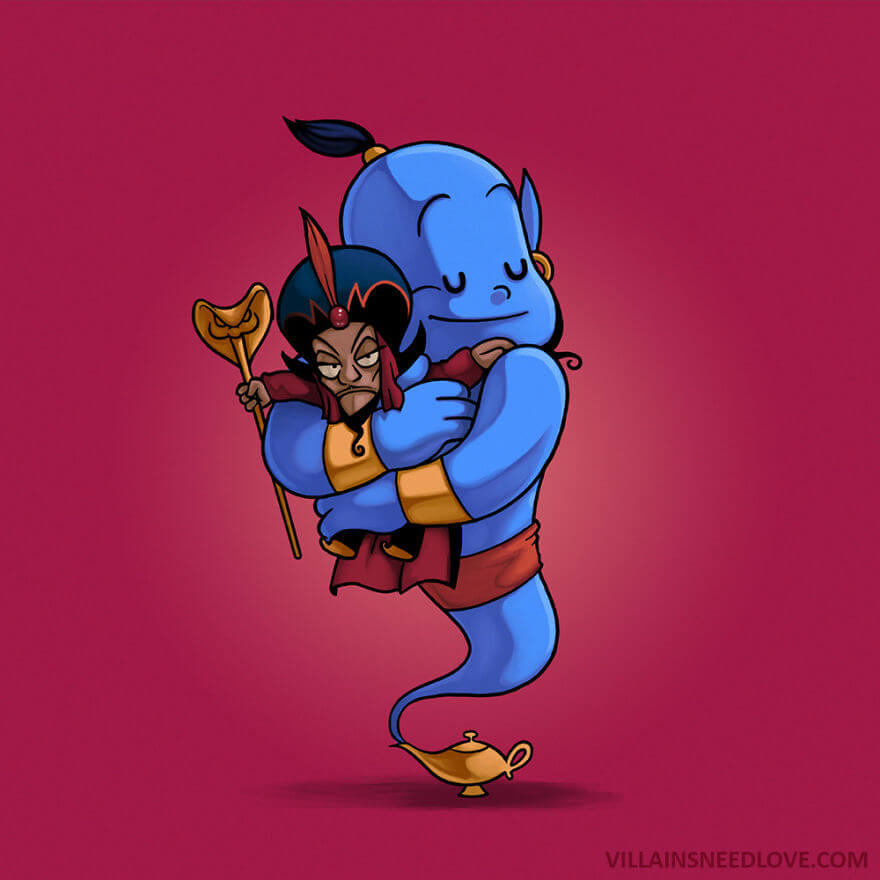 15. Piccolo & Goku. I still hate you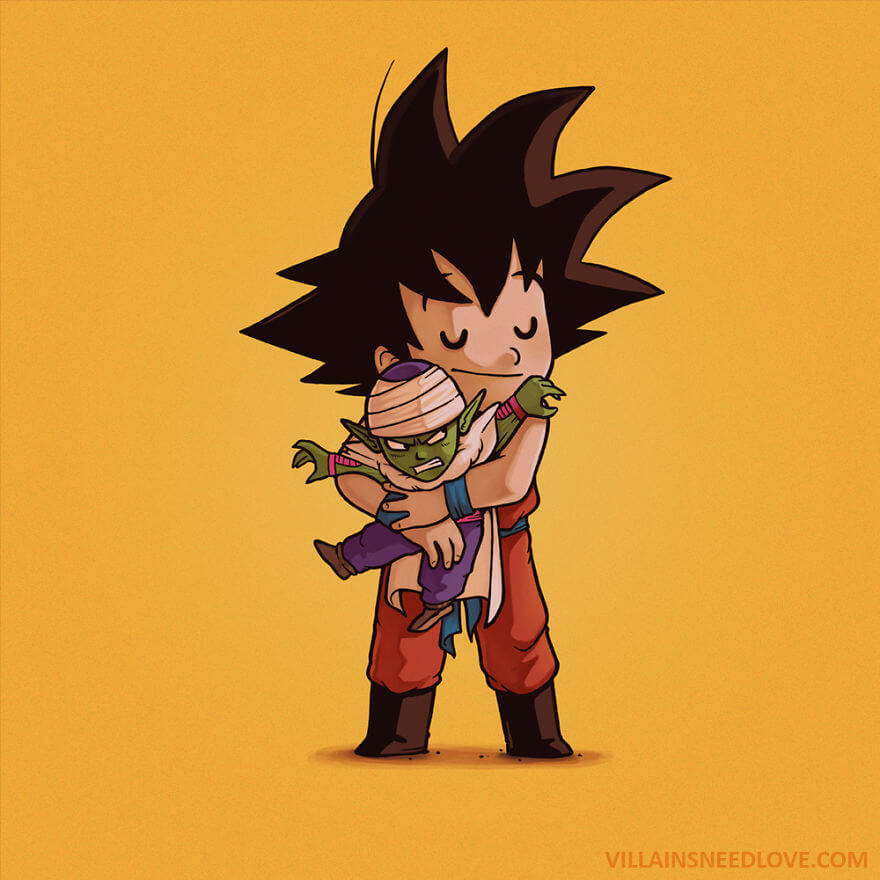 16. Gollum & Frodo, Despite everything, they were friends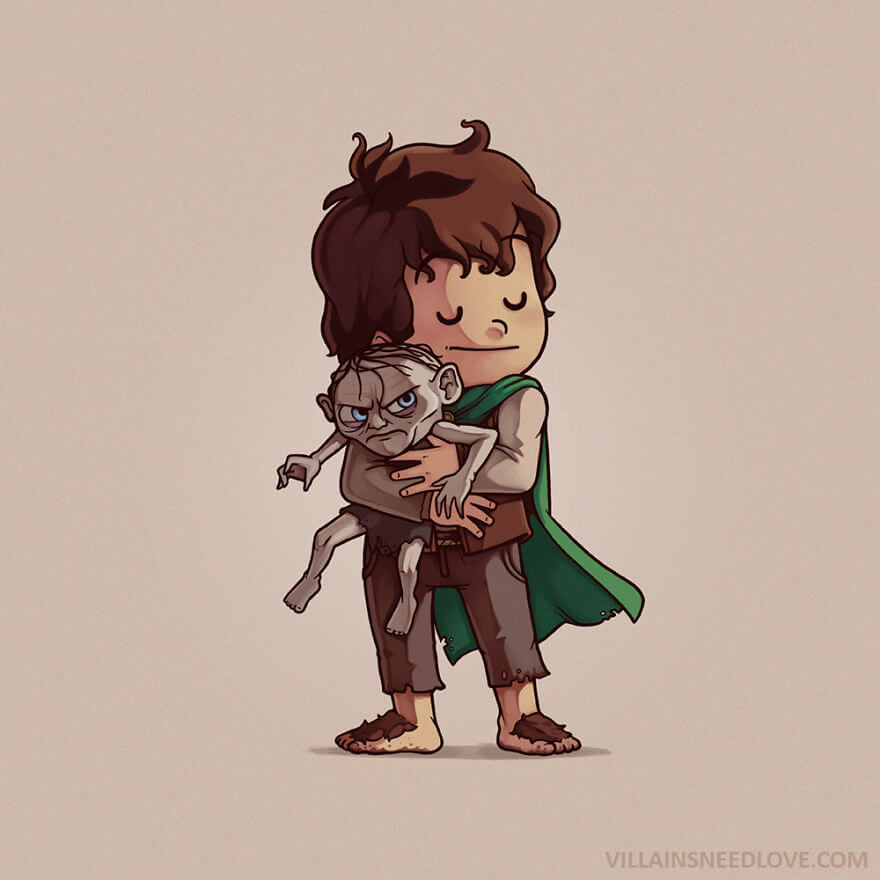 17. Kylo & Rey. I will kill you eventually.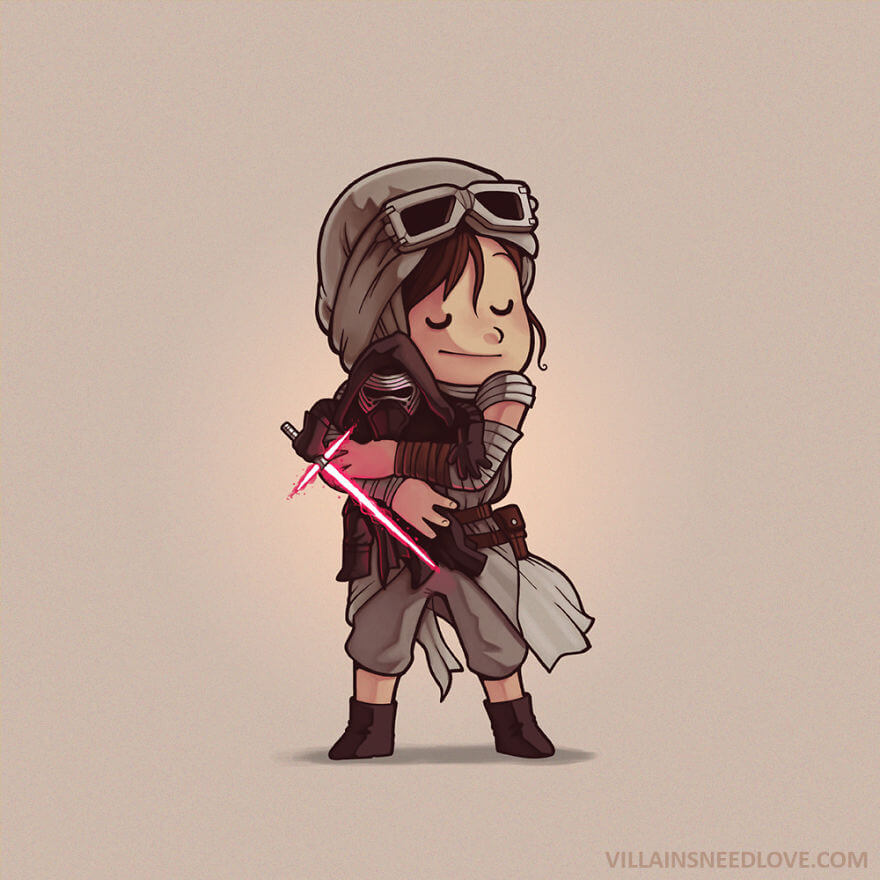 18.  Mowgli & Shere Khan, I am not a cat!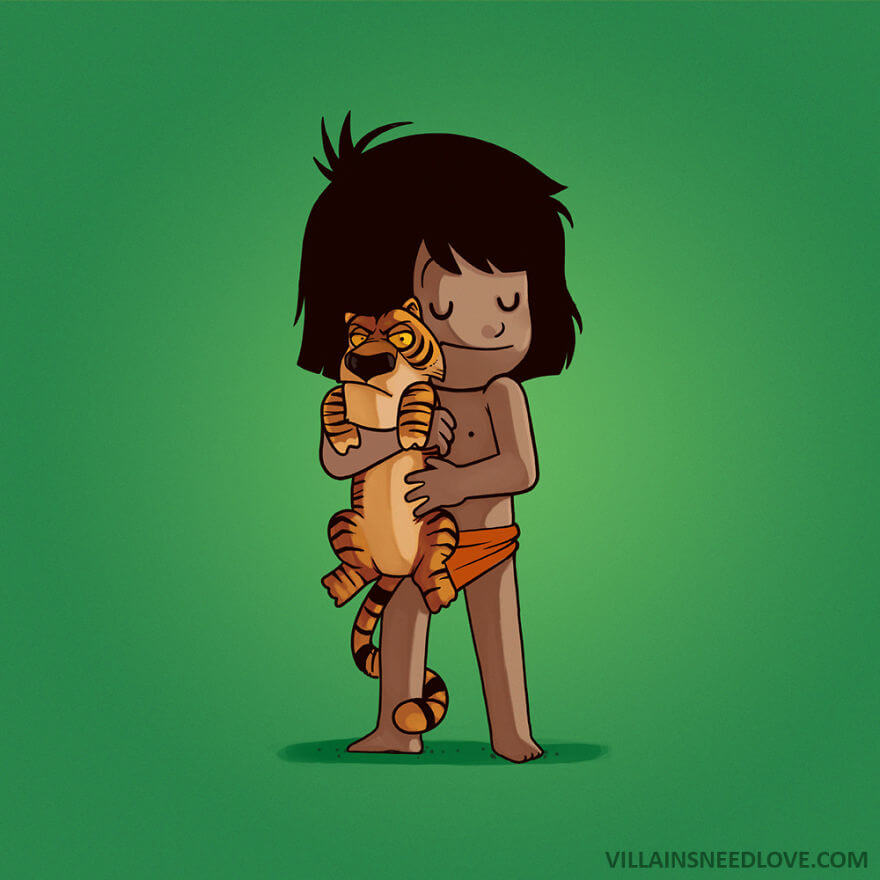 19. Jabba & Han. Star Wars forever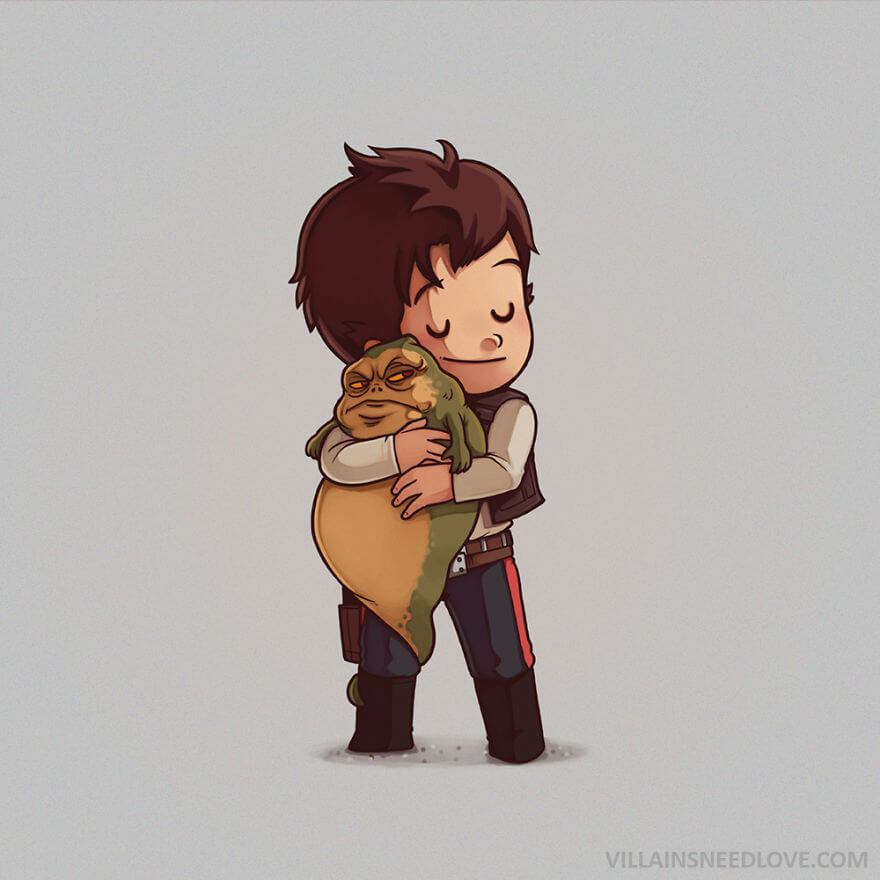 20. Bender & Fry, Bite my shiny metal As*!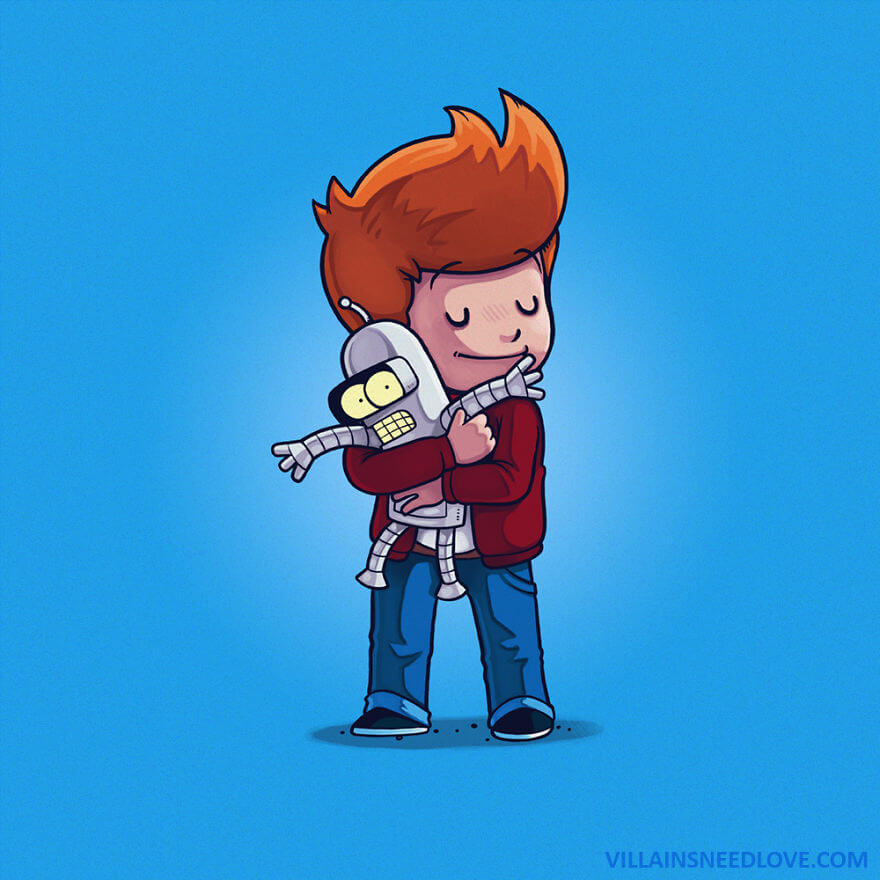 21. Joy & Anger, stop being so angry all the time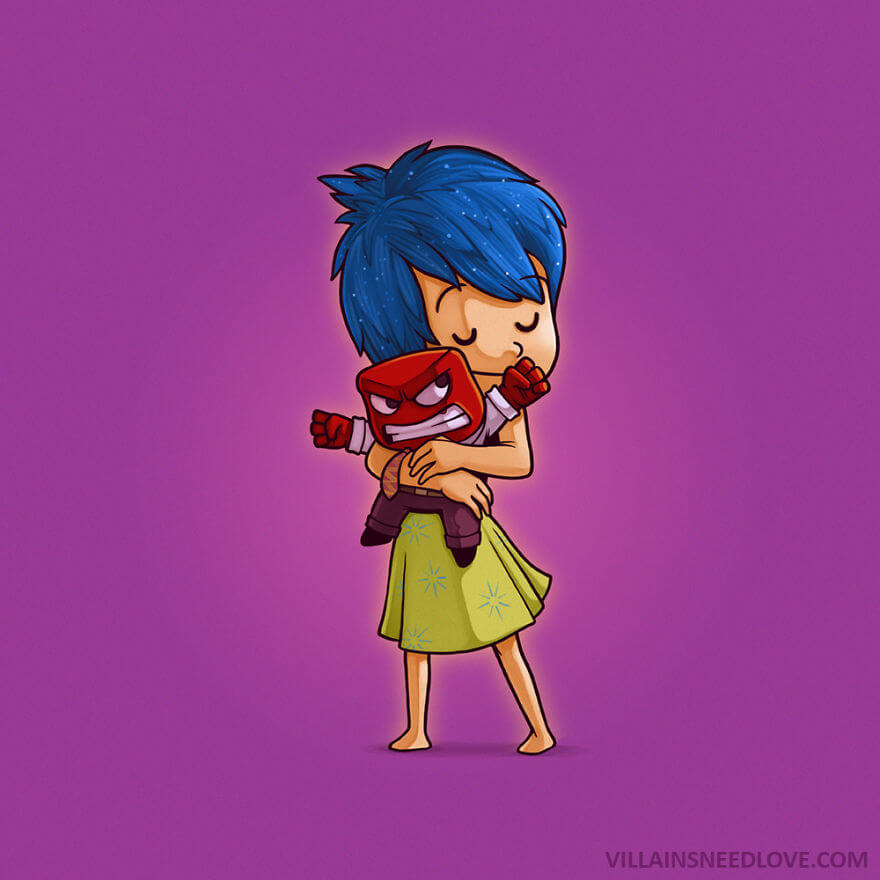 22.  Ice King & Finn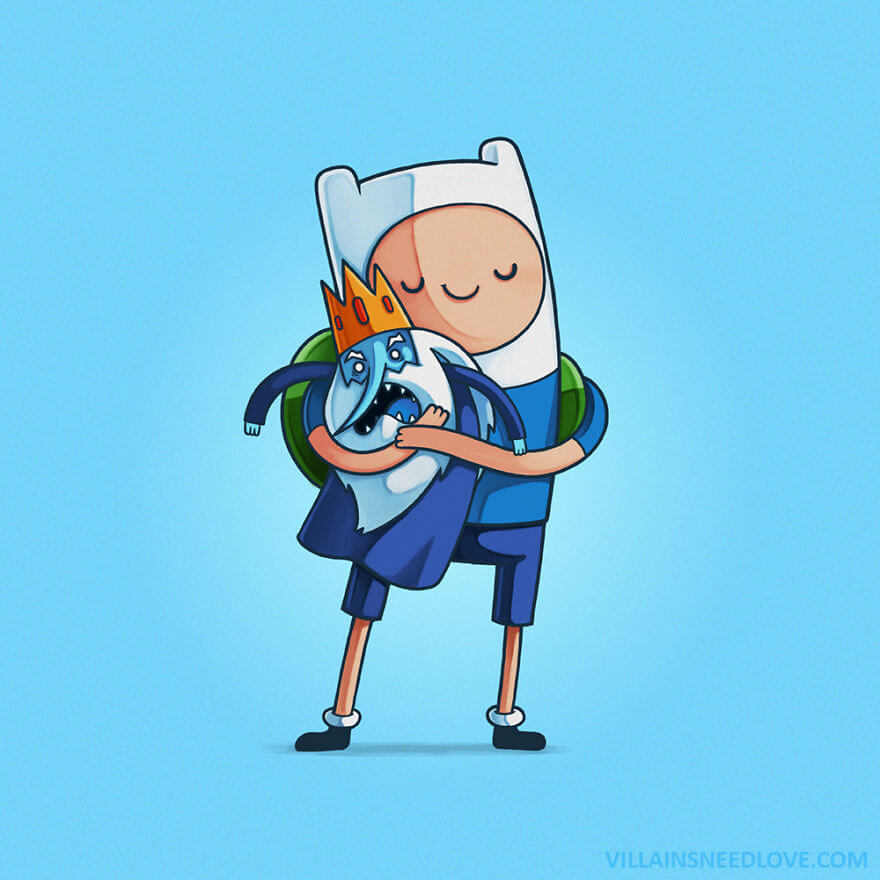 23. Wild Things! You make my heart sing