Take a dog and then take a cow. There are certain differences between them, especially in size and weight. Now, imagine how a dog sits. It's easy, right? Now, imagine a dog wearing a cow wig and sitting like a dog. Good? Now, imagine a cow sitting like a dog. Done?
What are we trying to do? We're trying to make it easier for you to imagine cows sitting like dogs. We've seen dogs sitting like humans, but now cows sitting like dogs? What is this nature doing? Apparently good things since you're going to at least smile at these pictures of cows. They're funny, they're…I was going to say relatable, but no, I don't think you've seen a cow sitting like that before. Anyways, they are sitting on their back legs and admiring the view. We don't know what's going on through their minds, but their face and body expressions are speechless.
Enjoy, smile and have a good day!
1. In this picture you can see one funny cow and two boring ones. Which is which? Can you tell?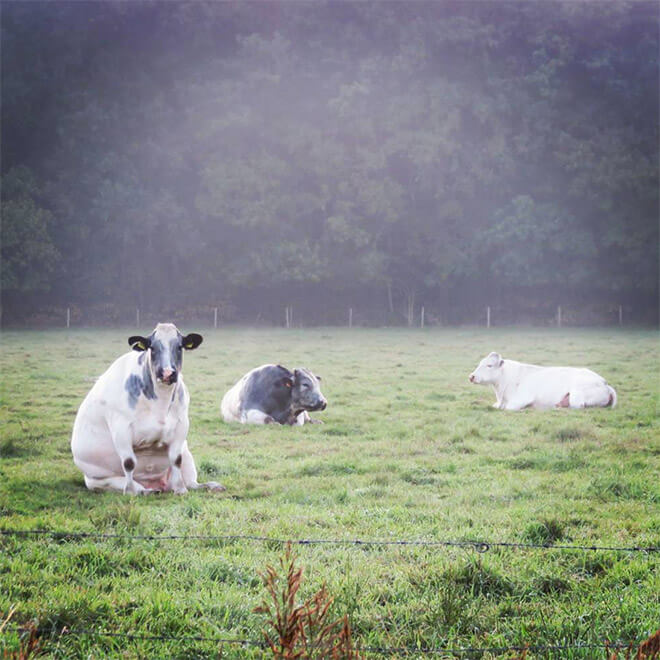 2. "Now, I see it's a lot easier to look up to the sky if you sit in this position. I think I like it!"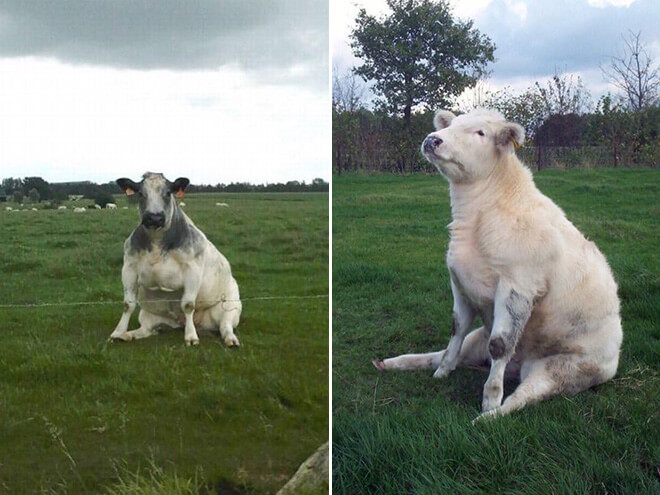 3. She looks like she is about to poop. But she's just enjoying the view. Who wouldn't, right?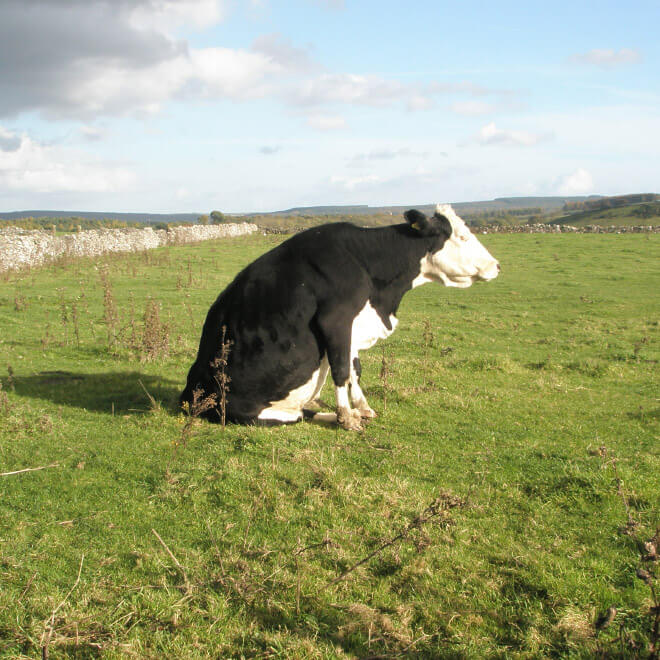 4. Two cows sitting like dogs enjoying the countryside good life. How's the grass, girls? Smooth?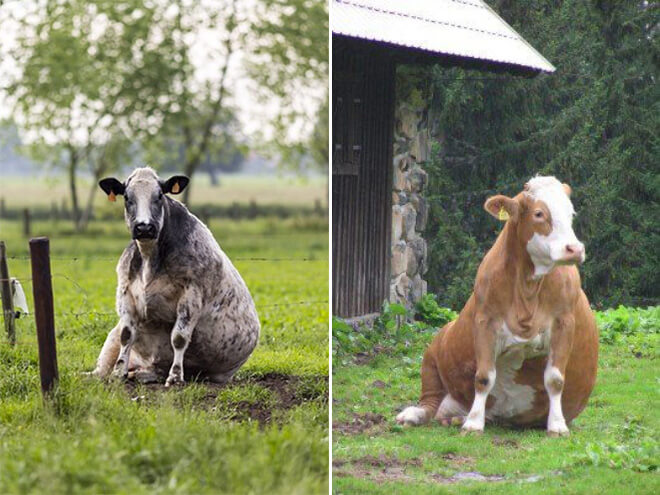 5. "Enjoying the view! It looks beautiful from this perspective. I think I'm going to do it more often"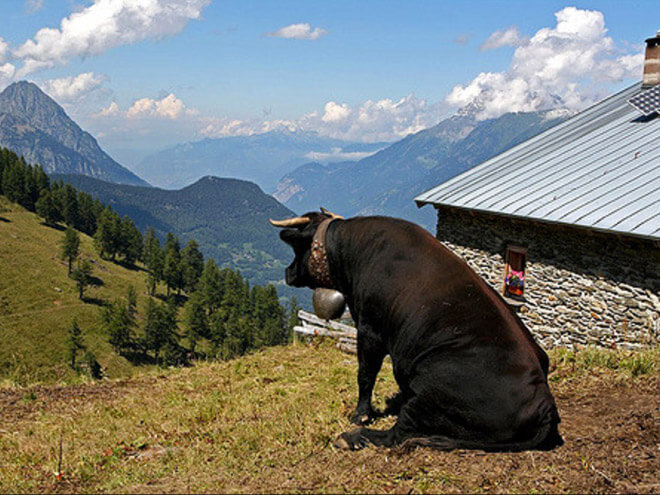 6. "My momma told me I would grow up to be a diva. She was right. Now, do you want an autograph?"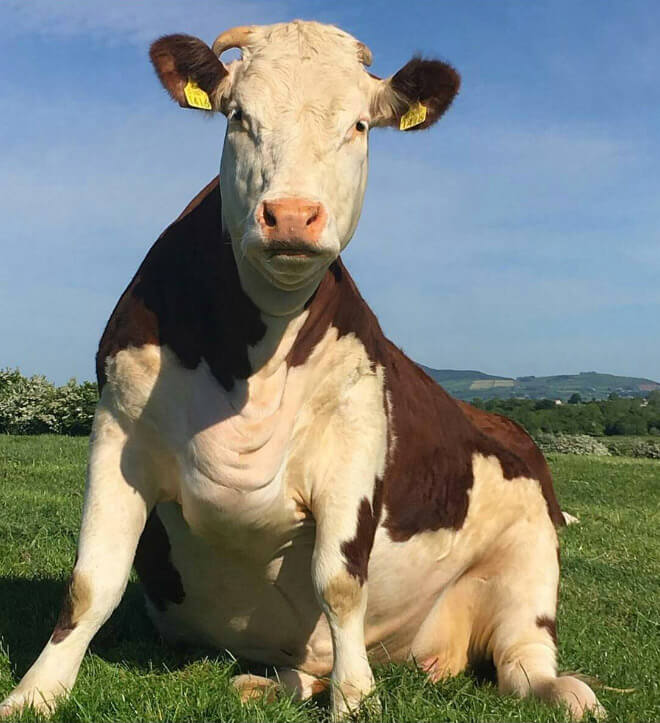 7. "Like my butt? I am sexy and I know it! Now walk!"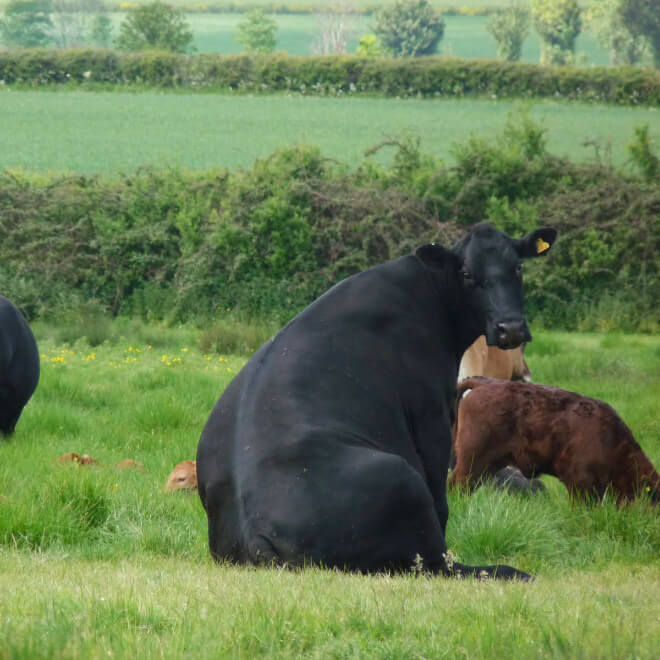 8. "My human thinks I'm funny like that and I feel good. It's a win-win situation! Life is beautiful"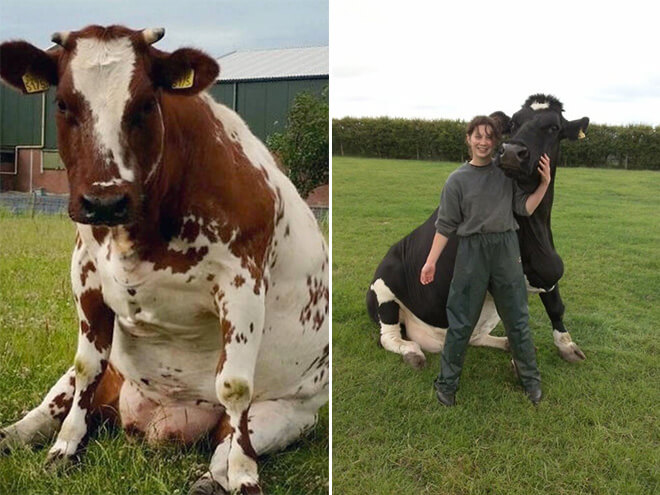 9. "My momma don't like me sitting like this and she likes everybody. But I still sit like this"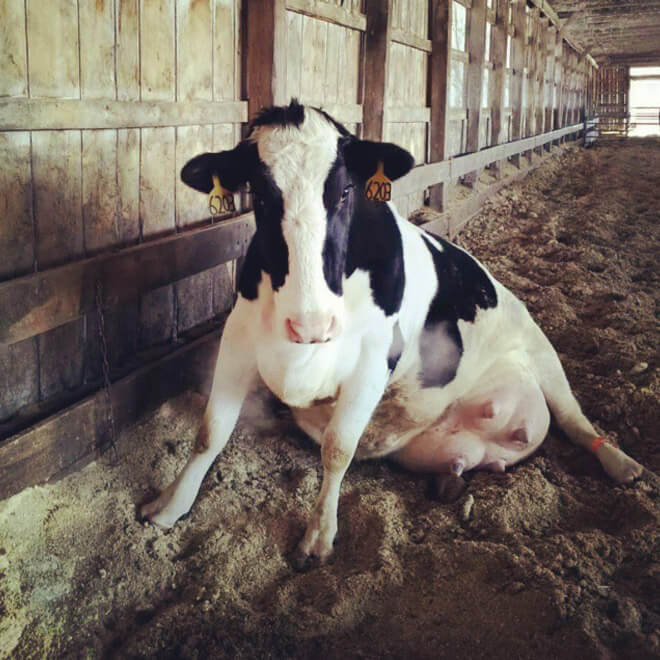 10. "This is my favourite spot. I like to feel the smoothness of it all under my butt. It feels good. Wanna' try?"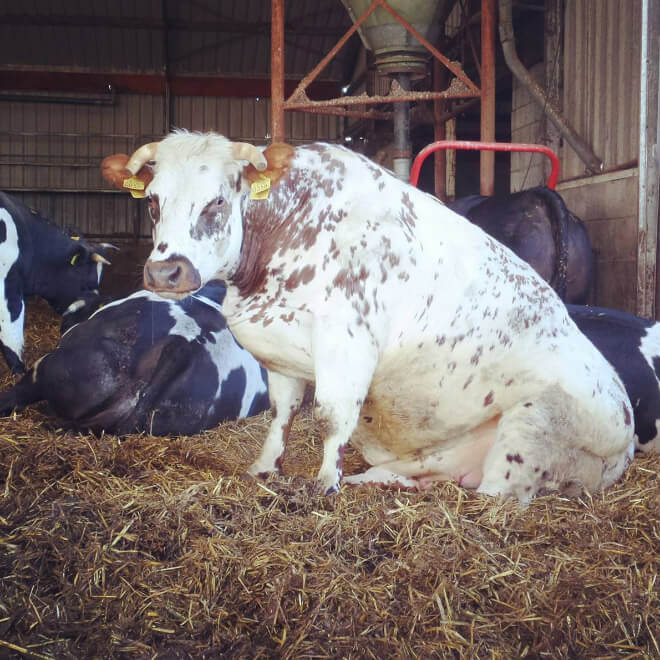 11. "What? You've never seen a cow before? Go get a life!"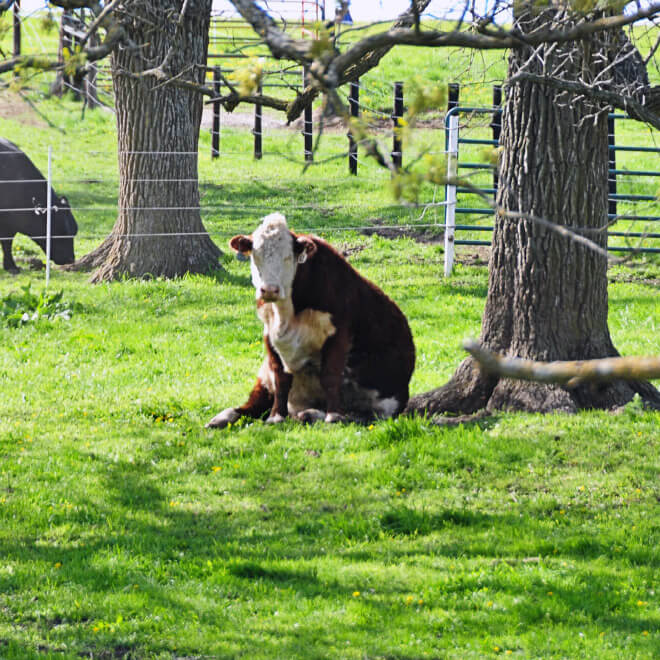 12. This is a symphony!
Blackie: "Check out my sitting like a dog!"
Rose: "I nail it!"
Dahlia: "Girls, this is so good!"
Esmeralda: "I think I will sit here for an hour, watching the grass!"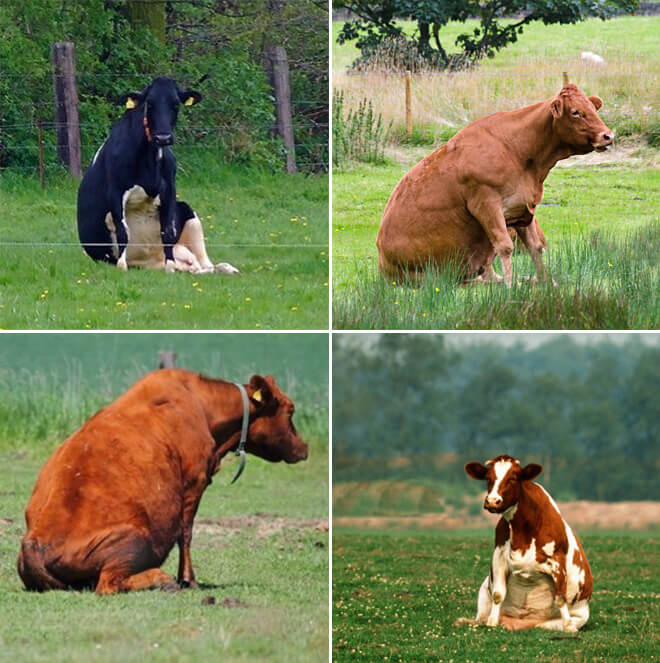 13. "I hoped you liked us and will share our joy of sitting in the grass like dogs. We are cute cows, aren't we?"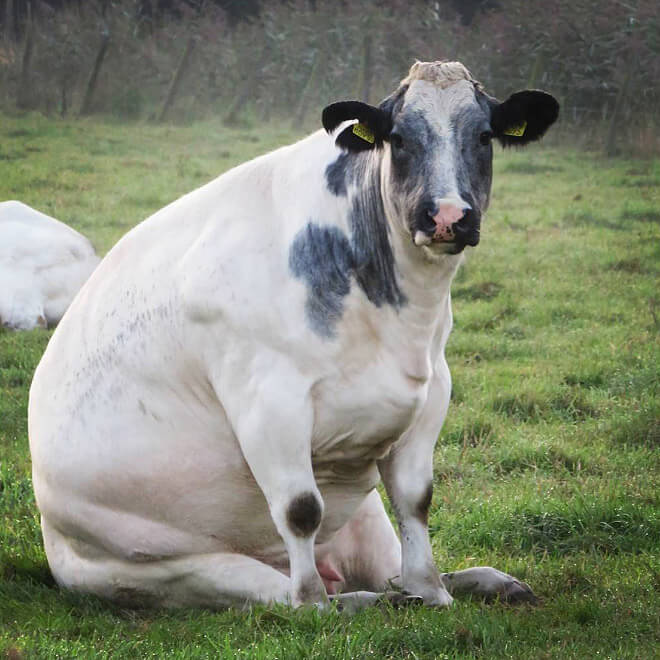 Enjoyed these? Please share with friends