In the aftermath of one of the deadliest mass shootings in US history, grieving victims and their families found comfort in a group of unlikely volunteers: dogs.

Within hours after the attack at Pulse, a nightclub in Orlando Florida, that left 49 dead and 53 injured, 11 therapy dogs flew hundreds of miles to provide families and survivors comfort.
The dogs, all golden retrievers, who had previously served in the Sandy Hook Elementary School Tragedy and Boston Marathon bombing, flew in from Illinois, Iowa, South Carolina, Tennessee, Nebraska, Wisconsin, and Texas.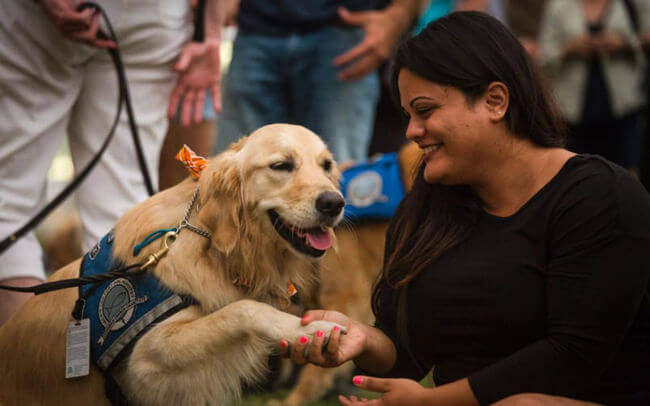 The group's arrival followed when Chicago-based Lutheran Church Charities (LCC) received an invitation from a church located near where the attack occurred. According to Tim Hetzener, LCC's president, the dogs help people to cope, as well as open up about their traumatizing experiences.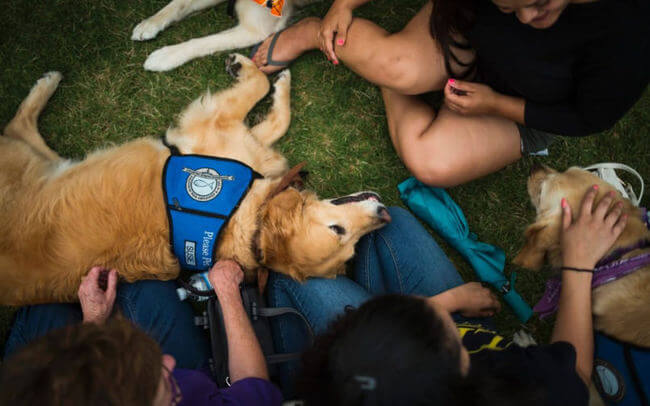 In an interview, Hetzener told The Huffington Post that "Dogs can help…They're like a furry counsel. They're not judgmental and they're good listeners, which is good because talking is an important part of the healing process. It allows people to process what happened."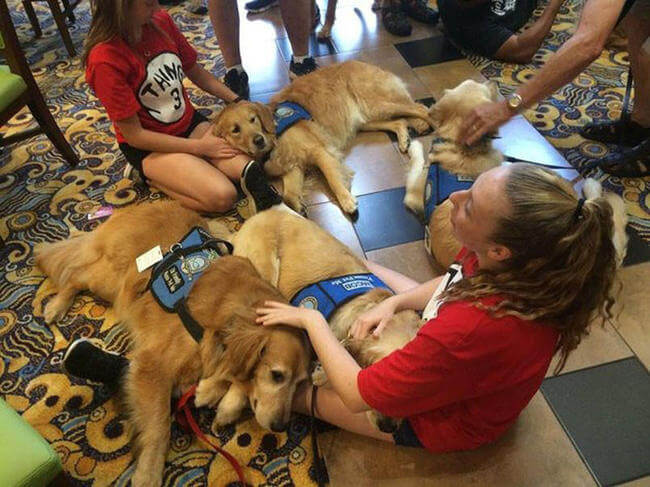 So far, the group has helped over 300 people. The dogs have provided their compassion with the wounded, the families, the nightclub staff, and the first responders. Hetzener added, "Our dogs have to be able to relate with all age groups and stay calm in all circumstances."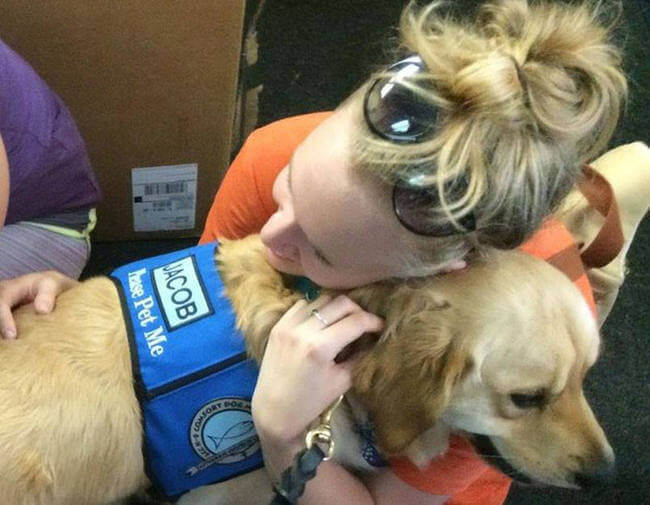 If you or anyone you know would like to donate, a GoFundMe page has been set up for those affected by the Pulse shooting tragedy. As of today, it has become the most successful page on the site, raising $5,578,527.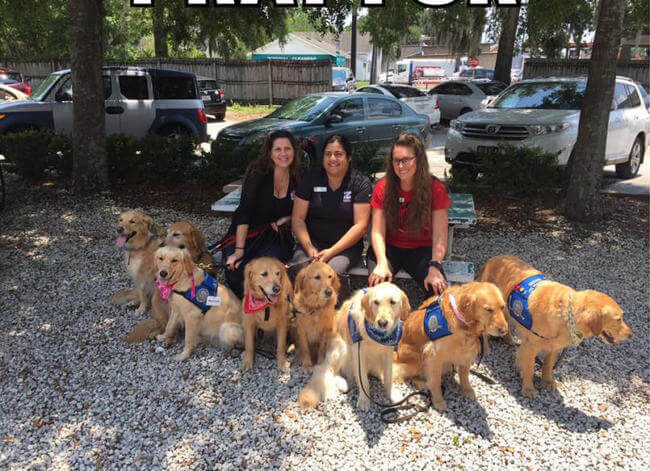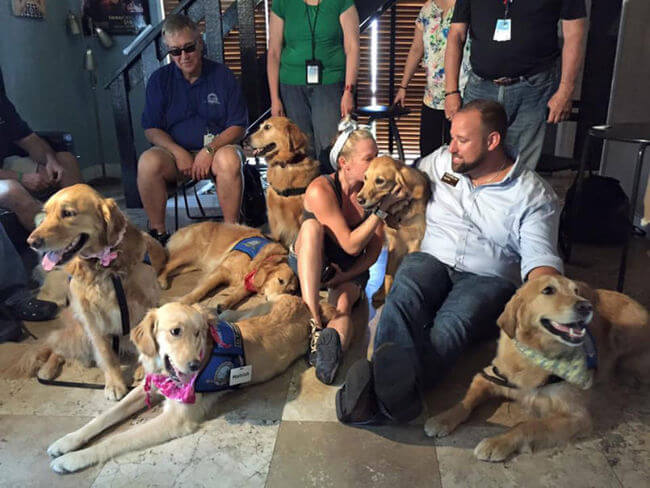 Source: link