There is a seemingly never-ending outpour of news and parody about Donald Drumpf on the internet this year. I can't wait for this election to be over and done with, and I'm sure most others feel that way too.
Everyone's having a hard time deciding who to vote for. It seems like each candidate's cons outweigh their pros. If only there was some way to see what life would be like with either Hillary or worse, Drumpf. Maybe we could flash forward in time and get it over with.
Well, the makers of The Simpsons have created a short parody clip to help you decide. Sure, it's funny, but I think it depicts what we're all afraid of more accurately than any other parody could.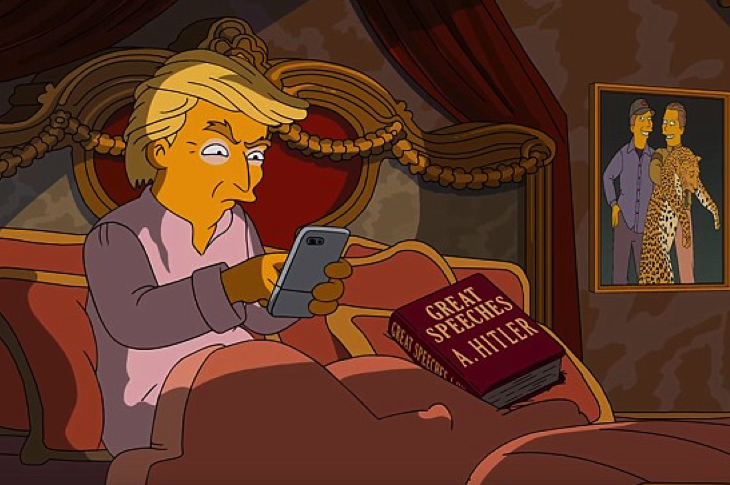 In this clip, Marge and Homer are in bed discussing who they'd vote for. They watch a clip on TV where a speaker asks "It's 3am and the phone is ringing in the White House. Who do you want to answer the call?" The way this clip plays out makes it pretty obvious who the show's makers would certainly not vote for. Take a look and tell us what you think in the comments.