The kings of the internet are not humans. The real kings of the Internet are the cute animals that make our world full of memes and laughter. These are the most famous animals on the Internet and in their honour, Japanese artist Meetissai has sculpted them so you can have them on your desk at work or on your nightstand to look upon before falling asleep.
You might read this with one raised eyebrow and I'll try not to judge you. I'll try to make you see the bright side: memes are part of our lives right now, they make our jobs easier, they soften our toughness and they just make everything bearable when you feel like everything is going in the wrong direction. Memes are ice breakers, help the conversation flow naturally and we've really got to thank them for a lot of mankind's achievements. (well, maybe not a lot; still, there might be a little genius somewhere, in the world, hidden because he'd been bullied, but he'll read one or two memes and continue on working to find the cure for cancer. See? That's an achievement!) So, when memes have given us so much, why not give back to them and transform them into real-size sculptures.
Meetissai understood this and he started making tiny figurines from all the famous viral moments from the Internet. At first, the artist was looking for a real-life version of a favourite animal that was part of a whole string of memes. He could not find anything that would resemble it, so he made it on his own, at home. It turned out people really loved it because now he has a whole collection of hilarious animal memes in 3D form so that they would never be forgotten. We've got to thank Meetissai for his creativity and imagination and now we've got a test for you!
Scroll down below and see if you can recognize all of the most famous animals on the Internet right here! And while you're at it, you might feel a little pang of melancholy in your heart because our dear, queen of the Internet is missing. If you really want to remember her, why not check these Grumpy Cat eternal memes!
1. One of the most famous animals on the Internet now has a sculpture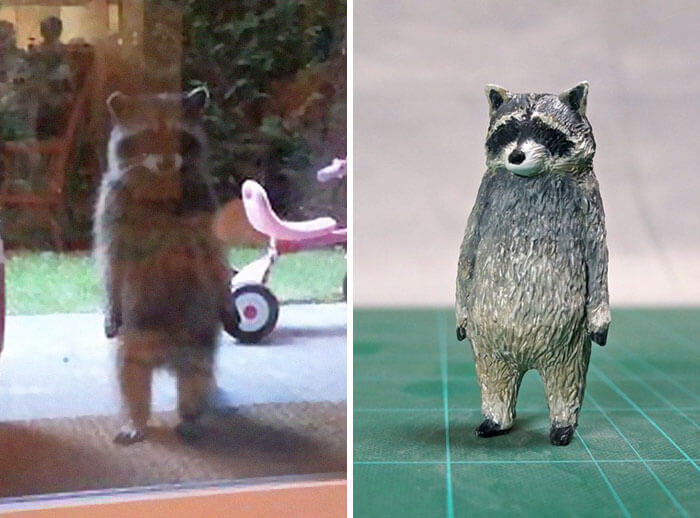 2. Him again! And he's so cute!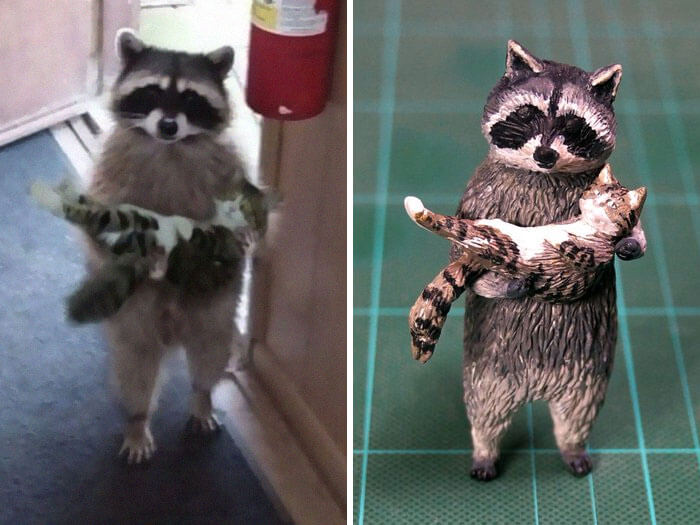 3. This is what happens when cuteness gets a sculpture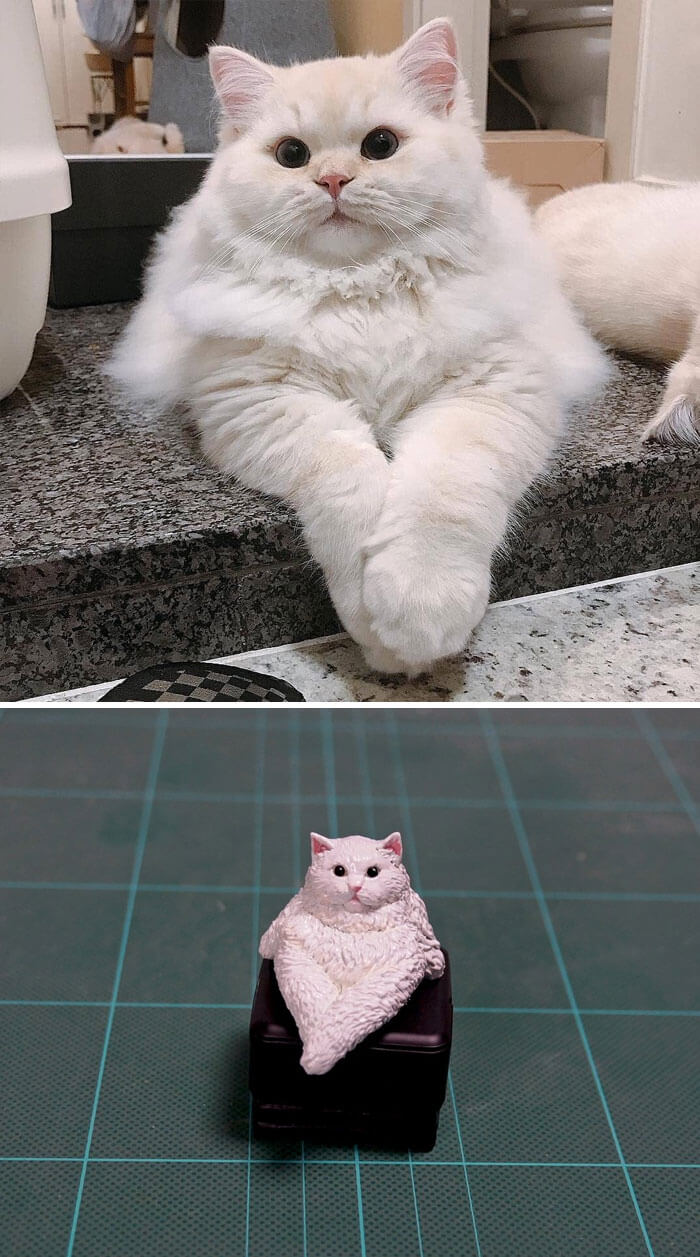 4. Nooo! He couldn't have done this! I want this sculpture!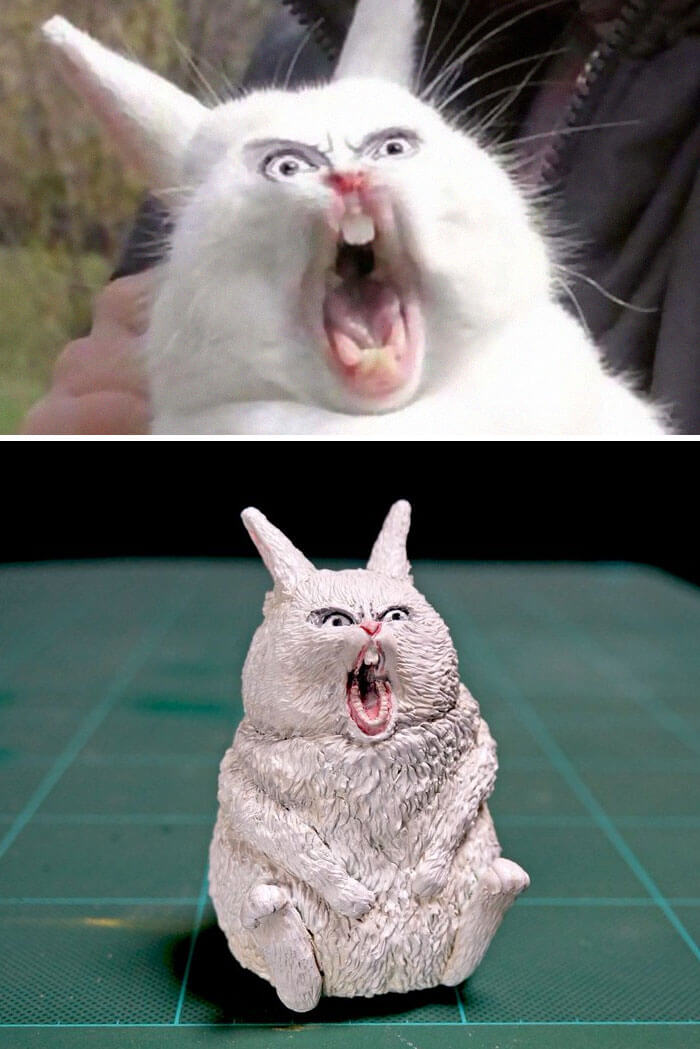 5. Hey, there, Raccoon!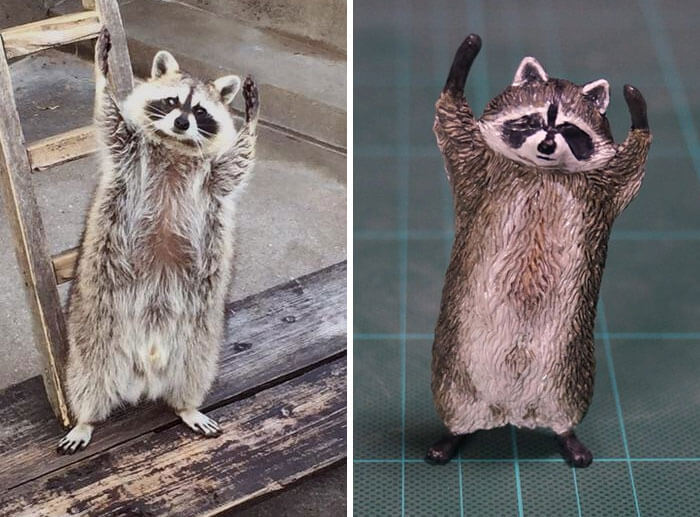 6.  Would you place this sculpture on your furniture?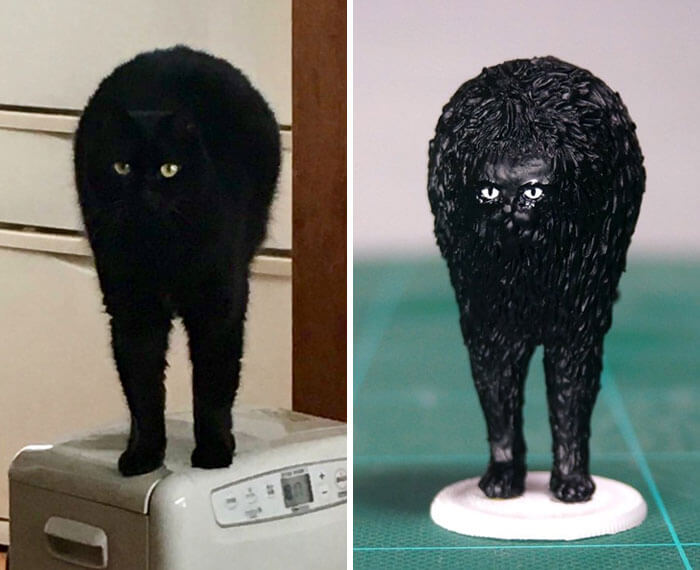 7. This relaxation pose should be everyone's motivation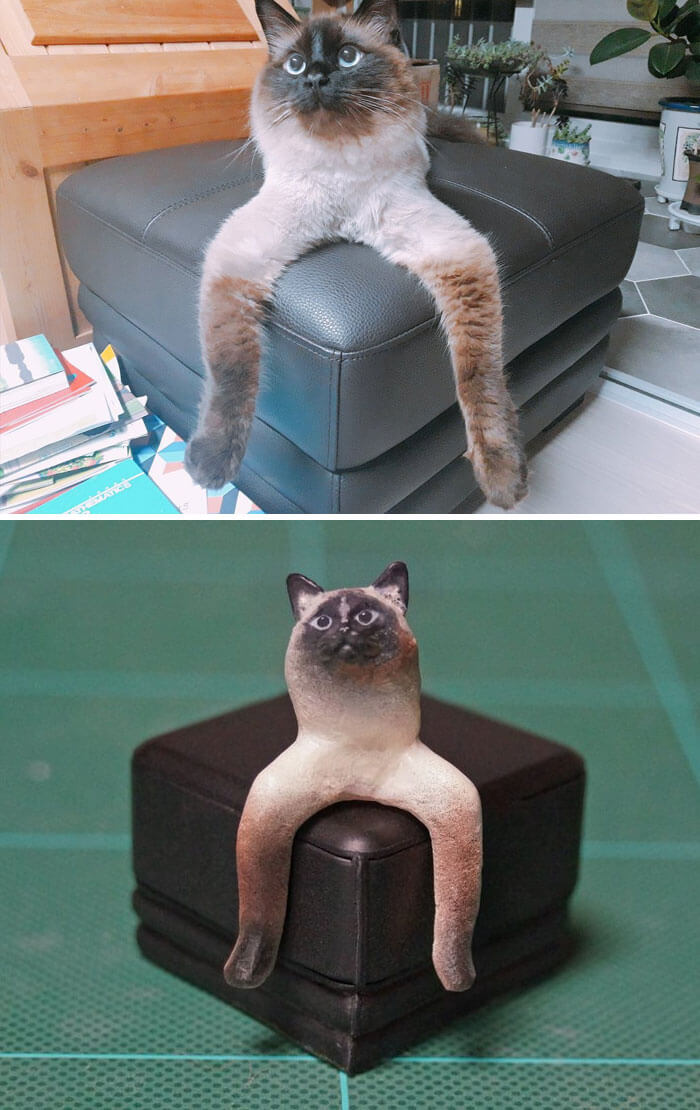 8. "Hey, you! We've got a real sculpture now!"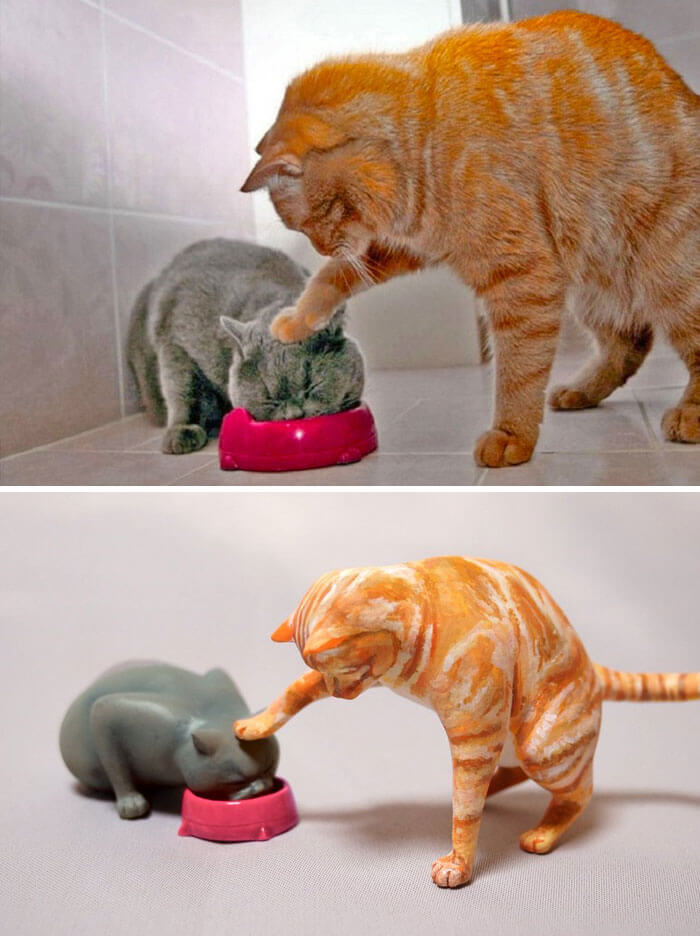 9. "Whaaat? That can't be me!"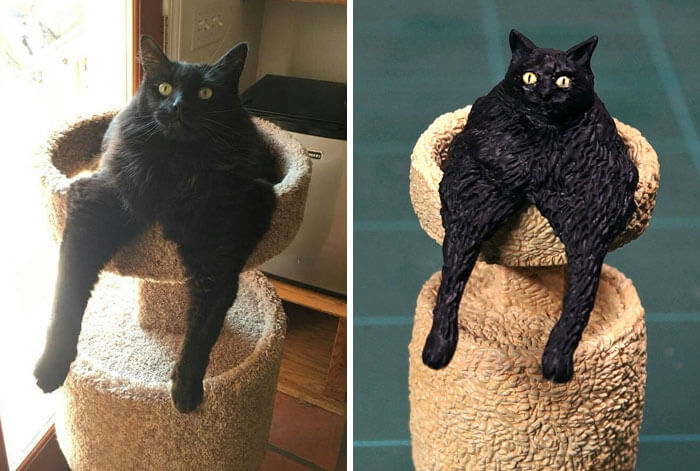 10. Nice "artistic" landing!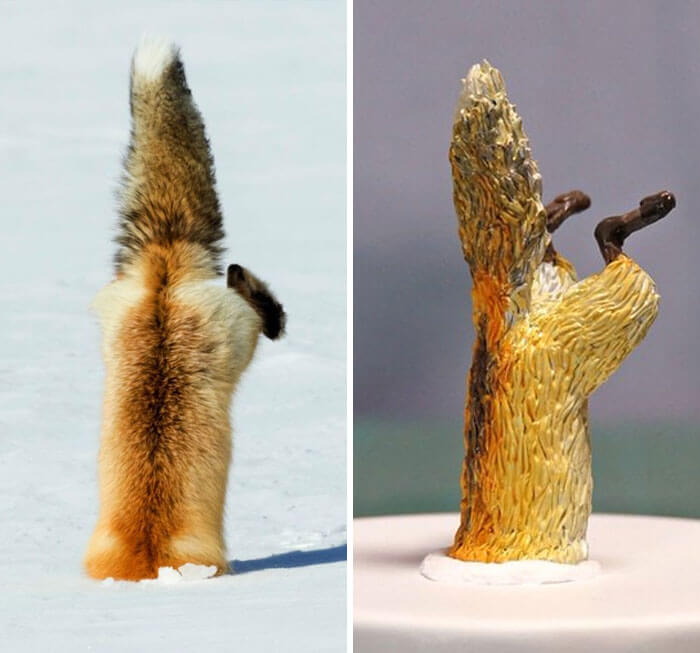 11. The relaxing panda having a moment!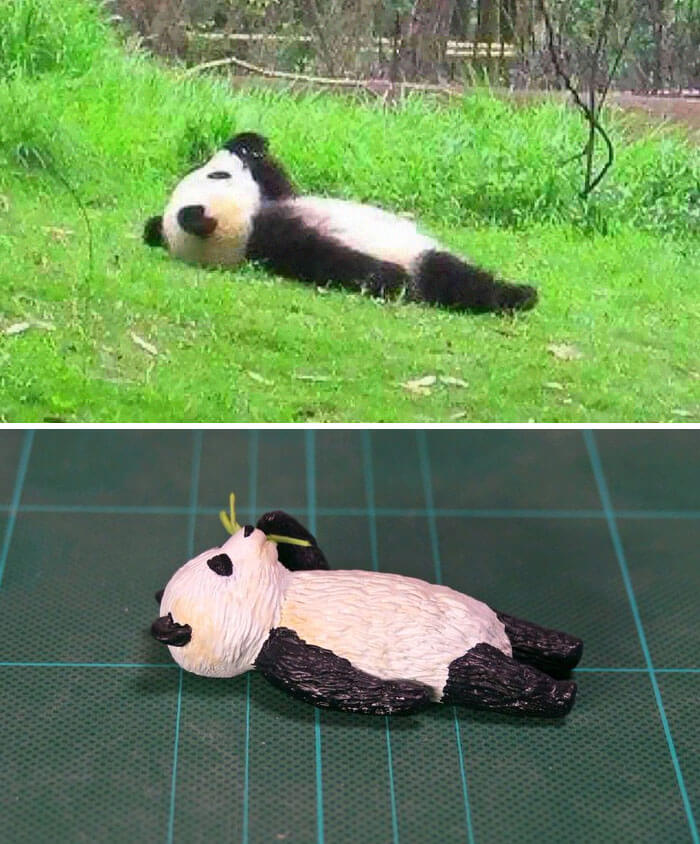 12. The Marilyn Monroe of the Animal kingdom!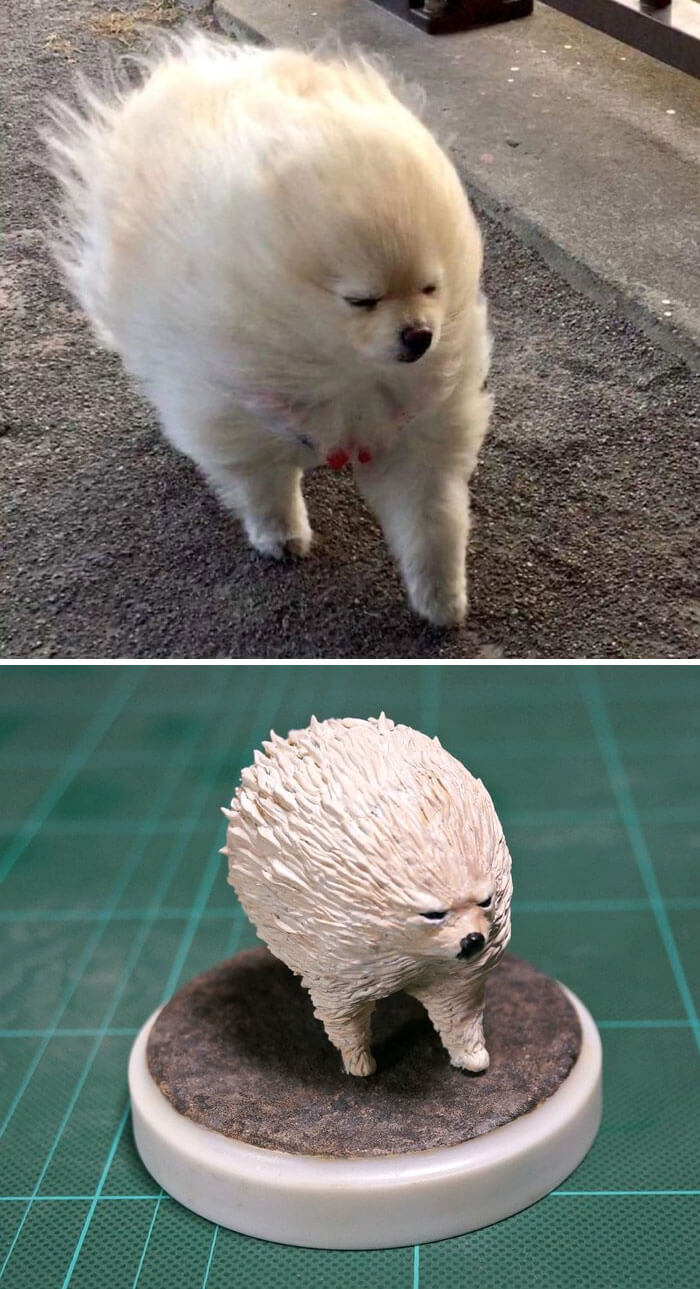 13. No stress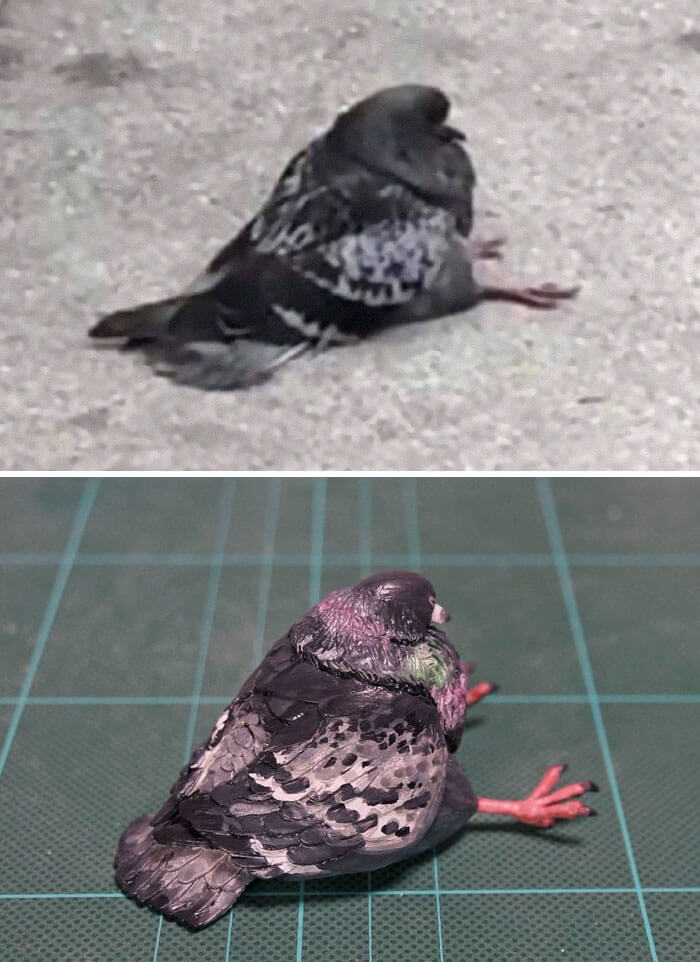 14. Well, the resemblance is striking and the surprise still remains. What kind of animal is this?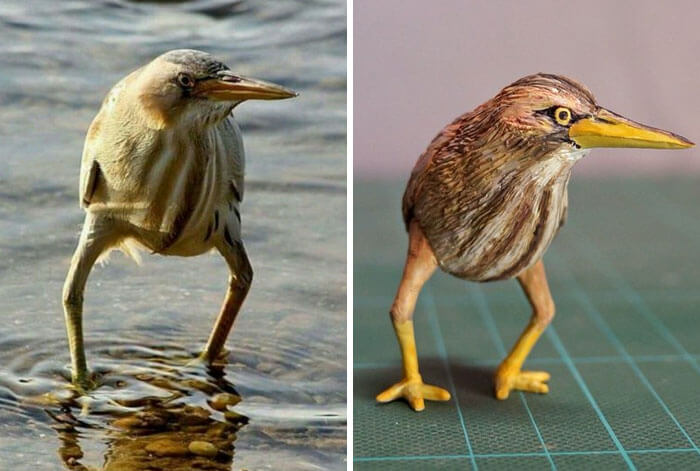 15. It was worth the punch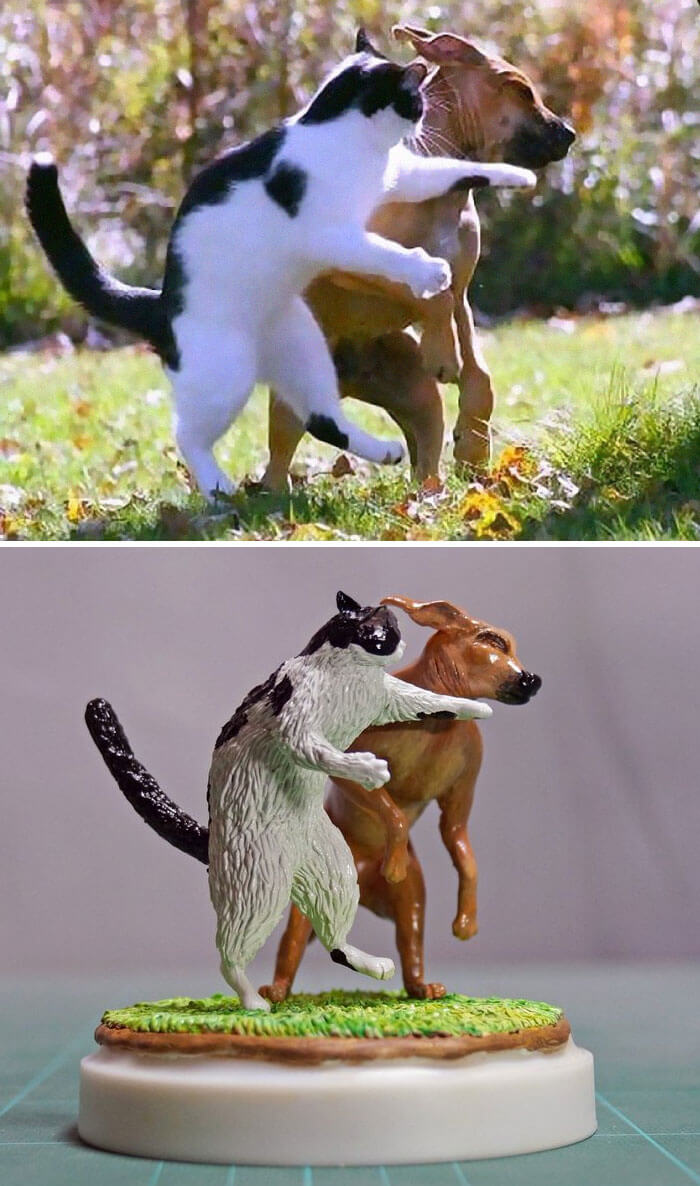 16. So you're going to put this on your living room table and people will still not going to understand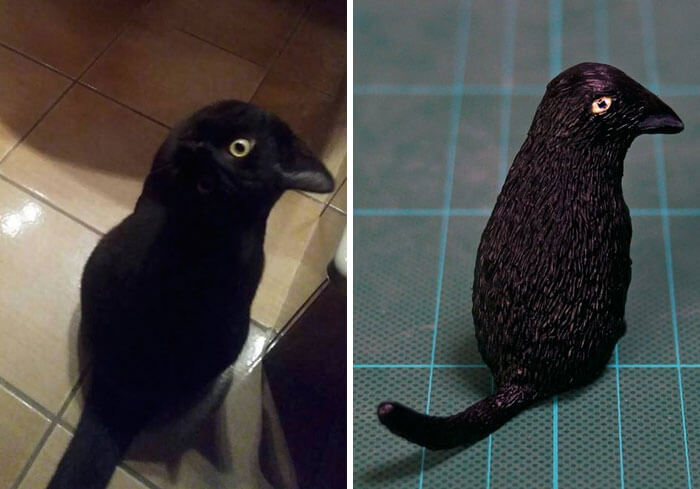 17. This is exactly what the world needs today, putting elk horns on a cat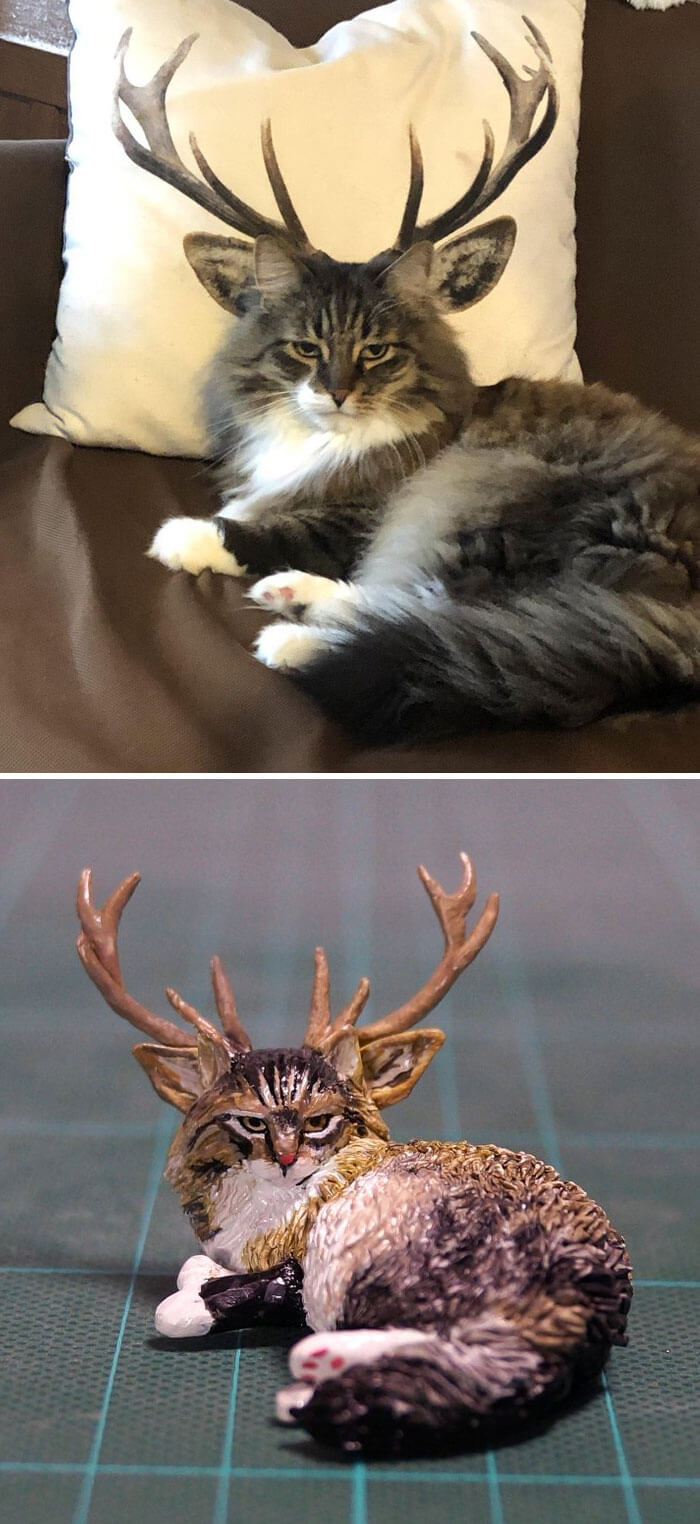 18. Oh, boy! This looks so wrong!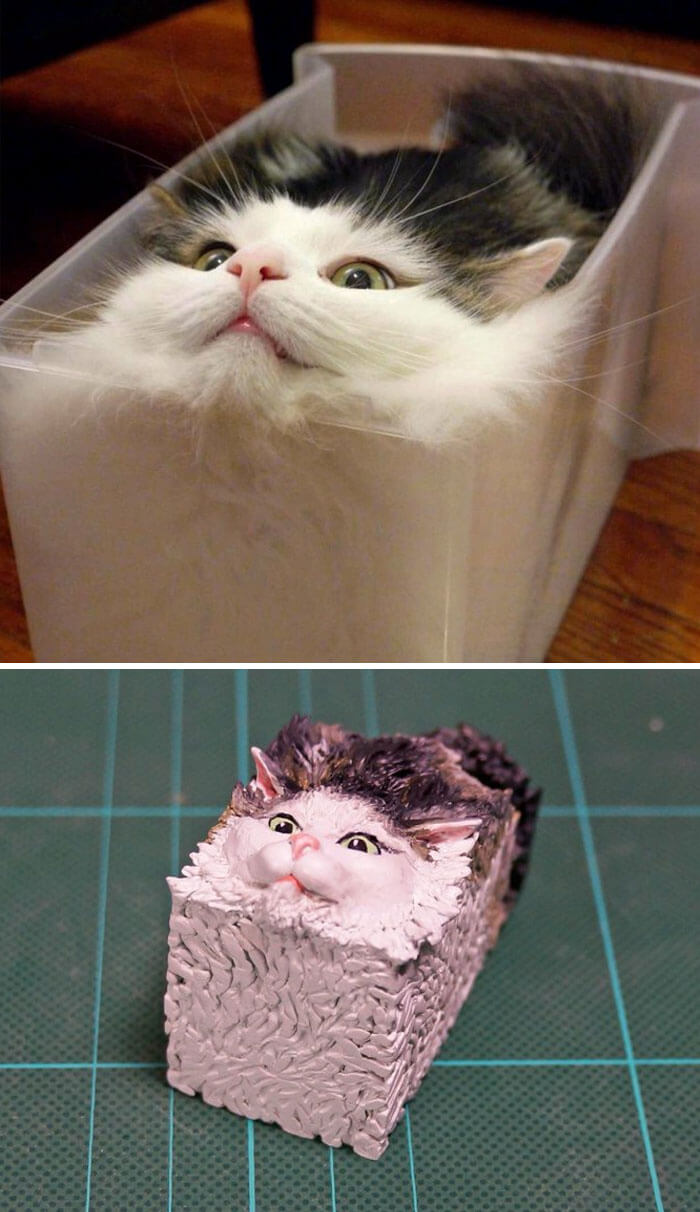 19. Well, well, what have we got here?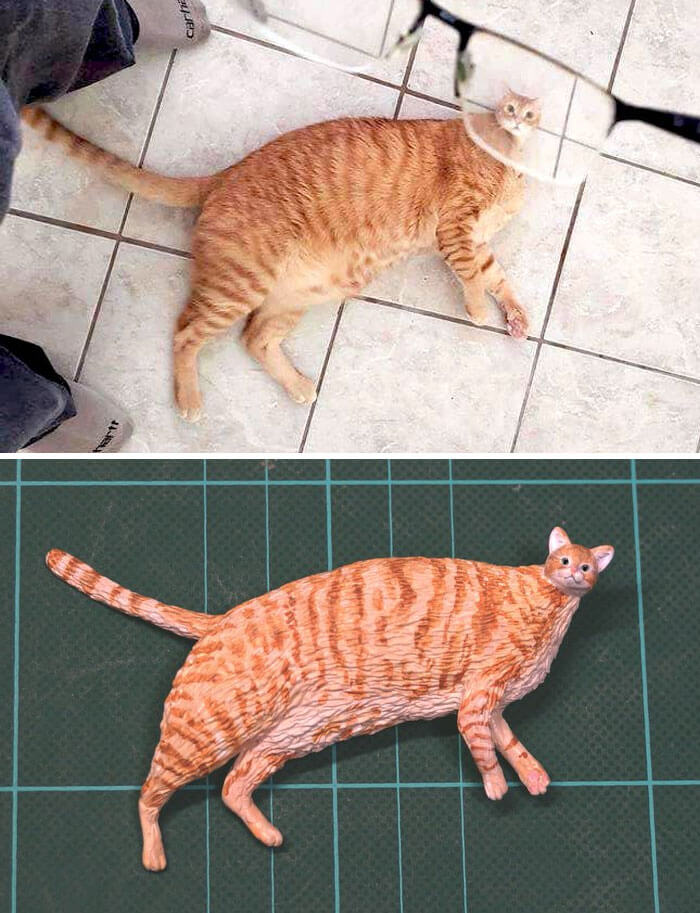 20. No, he didn't!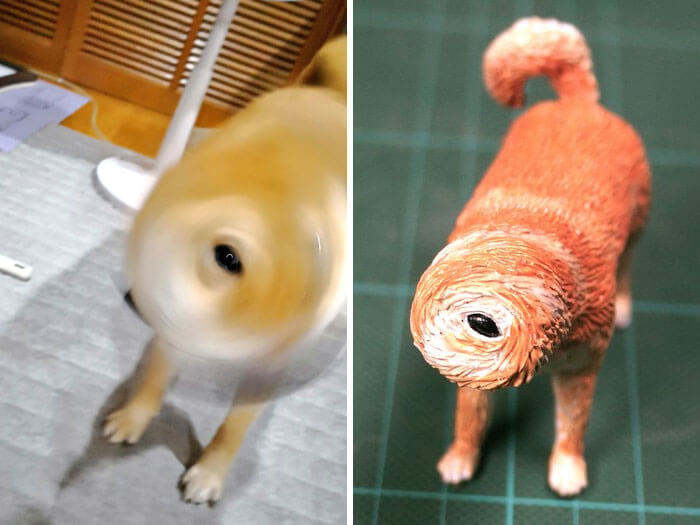 21. I'd like to have one of these on my desk. It would be great fun just to look at it every day. Motivation!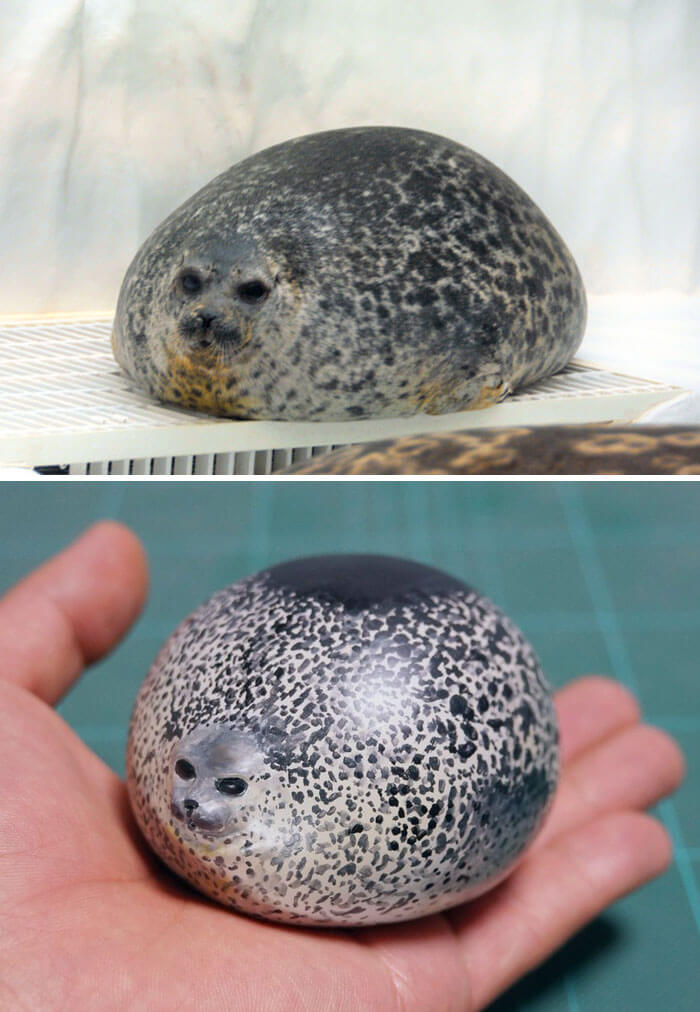 22. Is it an egg? Is it a cat? Is it a dog? Is it from Earth?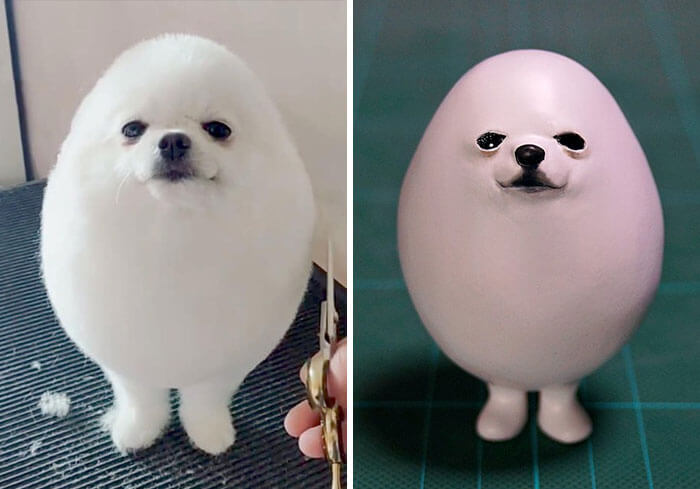 23. "I'll show you! How dare you sculpt me like that?"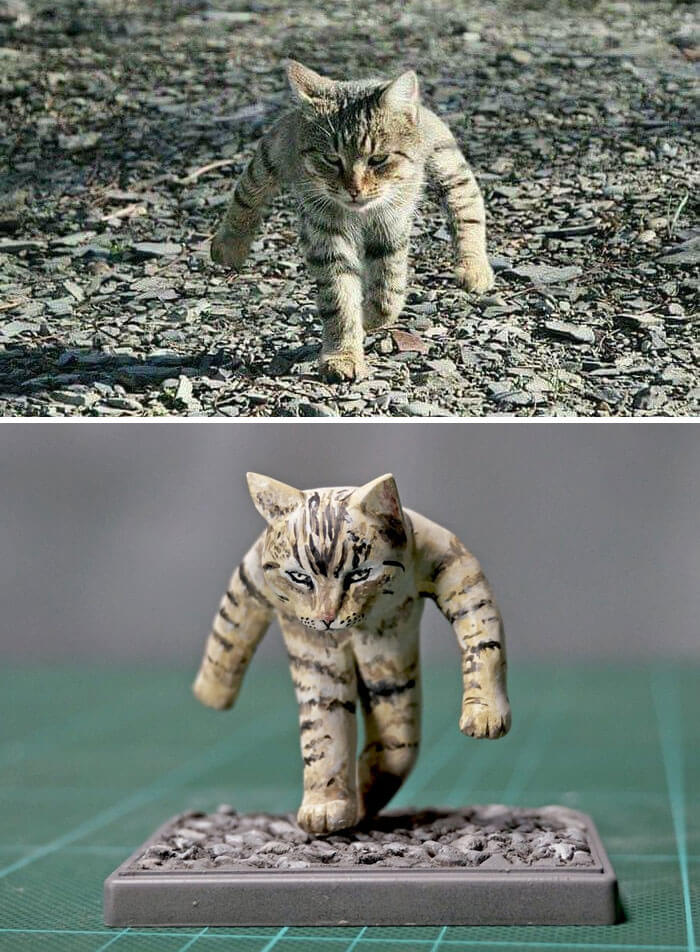 24. "Hey, girl! It's me again!"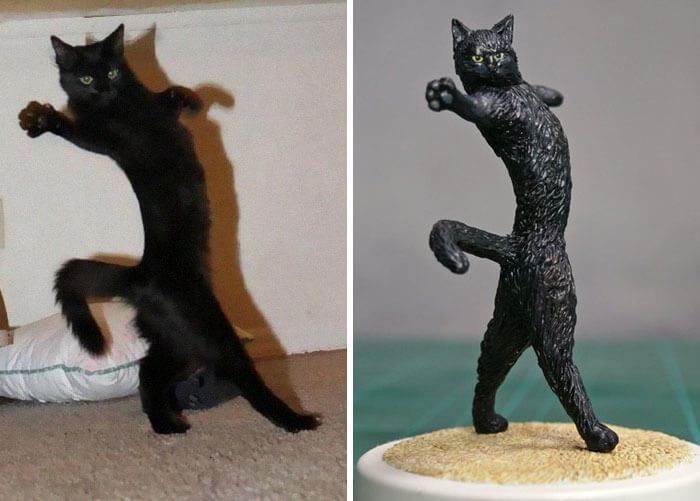 25. The cat hovercraft has now arrived!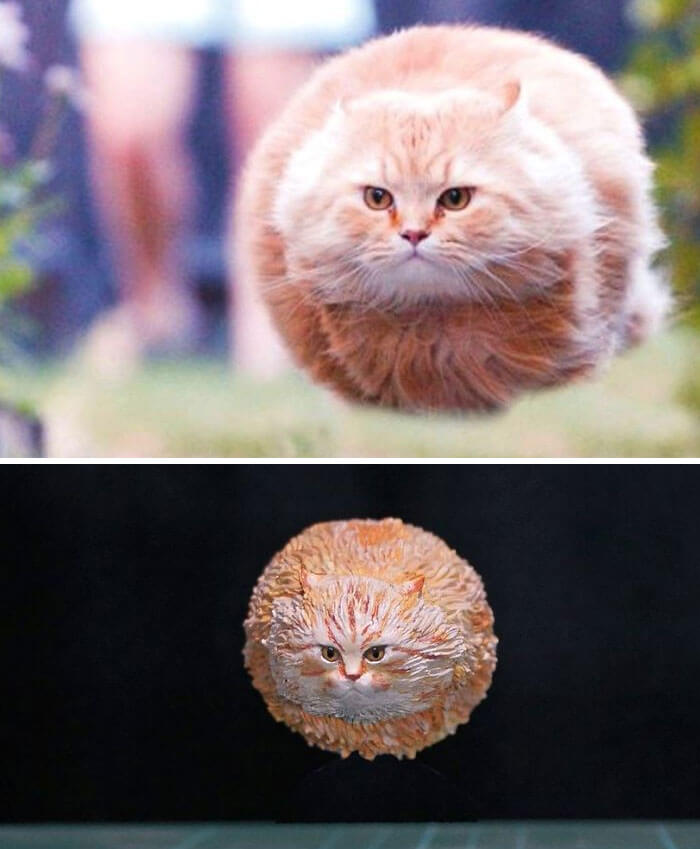 Images: meetissai
Via Bored Panda