Parents lie, like a lot. If you think about all the lies parents tell their children it will quickly make them the most horrible people in the world if you think about it. But in reality, sometimes it's better to lie to your child than to deal with the results of telling the truth. 
If your kid is young he might not be able to understand the true meaning behind things, like, you would not want to crush a 5 year old dream of meeting Santa Claus right? So you lie and tell him Santa is real. So, these are the kind of lies parents tell their kids that we think are just ok. If your kid is 18 and still believes in Santa, you have a problem.
Below is a big list of parents who lied to their kids and got away with it to some degree.
1. Coconuts are bear eggs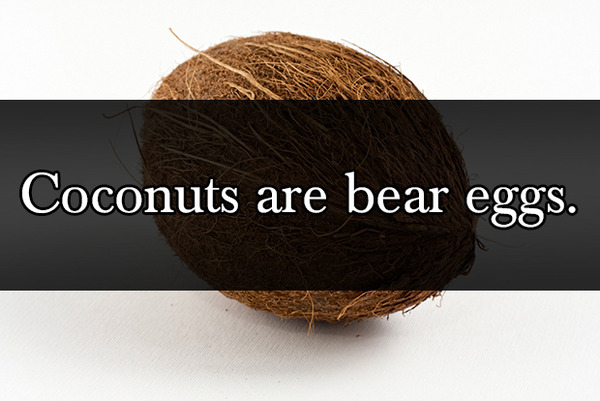 2. Those hills are where giants are buried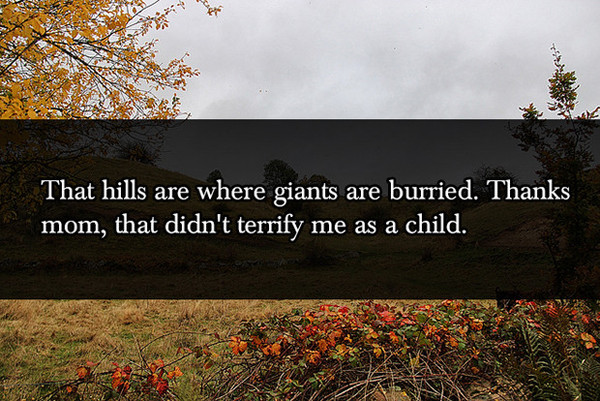 3. The rumble strips on the highway are for the blind drivers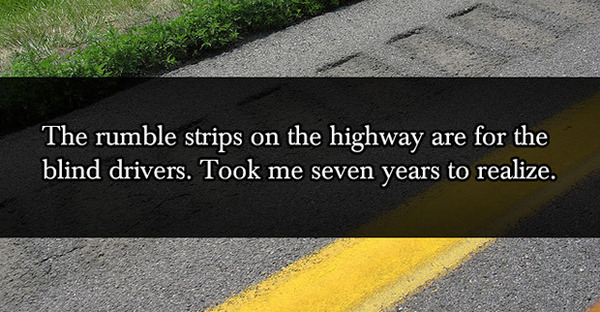 4. My mom's friend got tired of her kids eating her scallops when they went to restaurants, so she told them that scallops are dolphin balls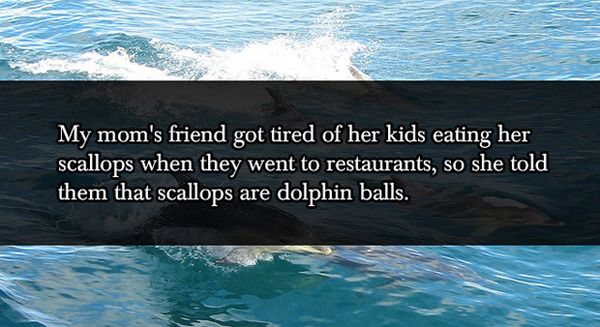 5. My mom told me the dog will tell her if I'm bad, I tried to get the dog to talk to me for too long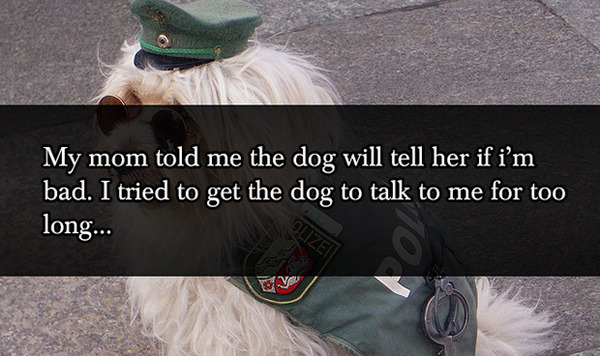 6. When you lie, your ears turn red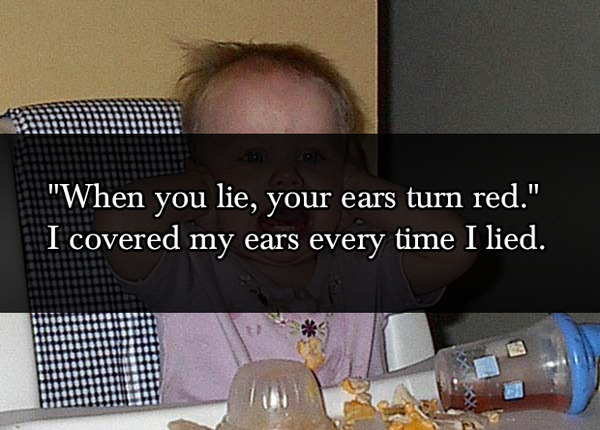 7. They only name hurricanes after girls, otherwise they would be himicanes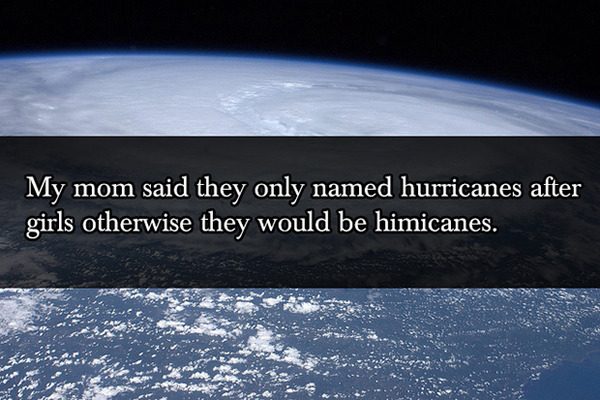 8. When there's an earthquake it's because our planet is fighting with another planet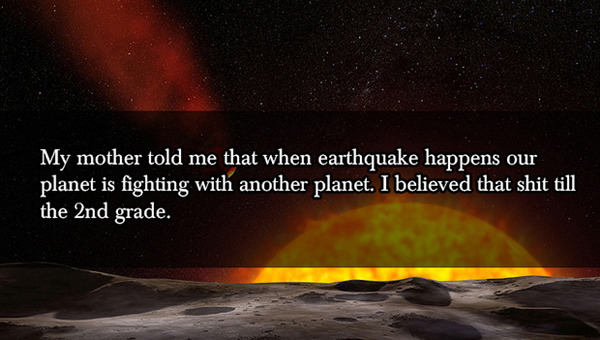 9. If the ice cream truck is playing music, it means that they have run out of ice cream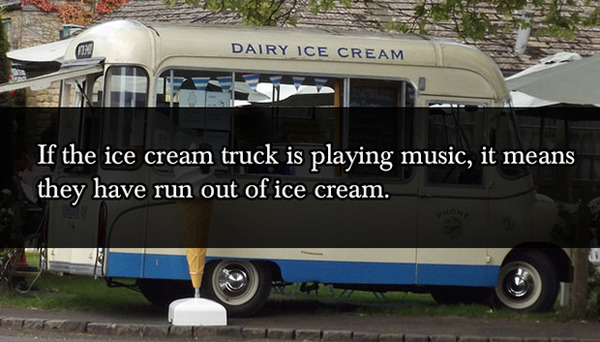 10. The left boob is for regular milk and the right boob is for chocolate milk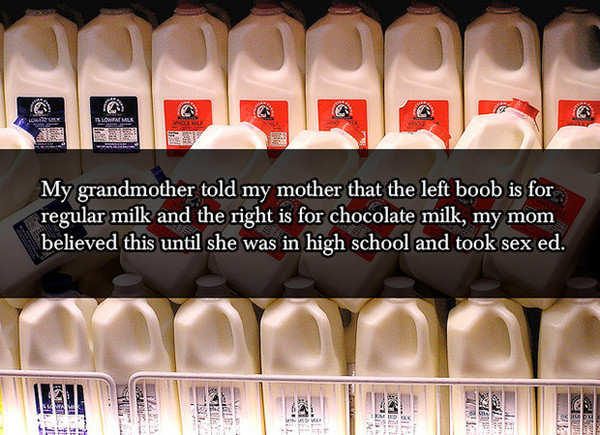 11. You must push the seat recline button to help the airplane take off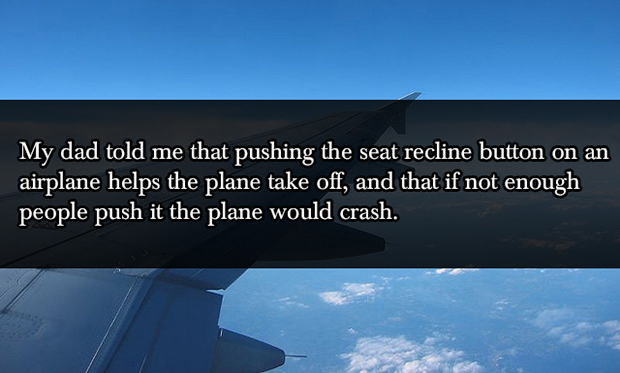 12. Don't leave the fridge door open. You will get the penguins mad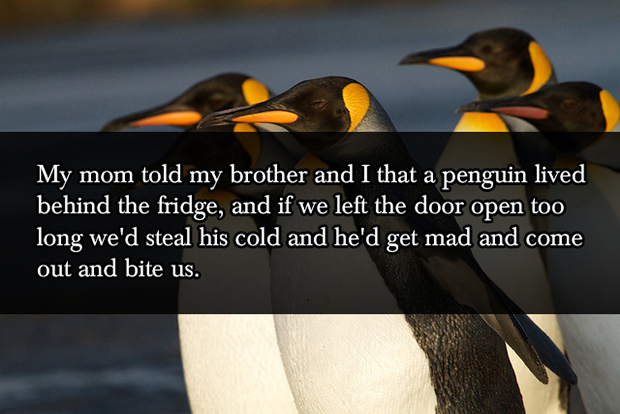 13. There is no such thing as Cola, it's actually black water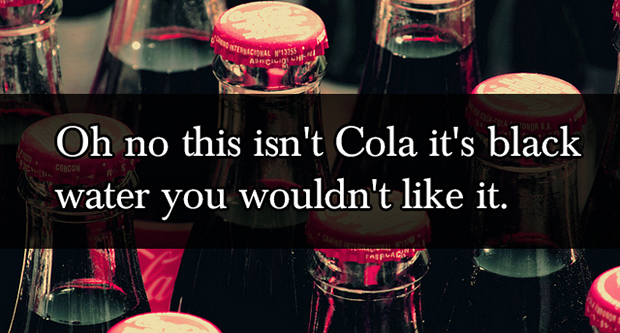 14. Forget about milk and cookies, Santa likes beer and Doritos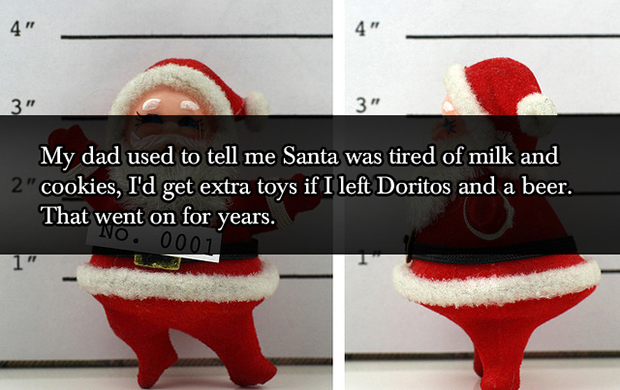 15. You can't speak more than 10,000 words per month, so choose them wisely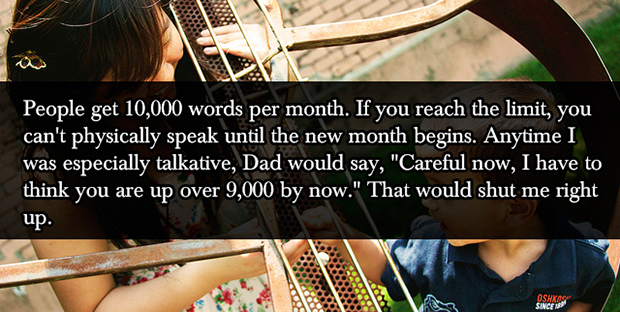 16. Kids that got run over for not holding someone hands when crossing the street looks like oil spots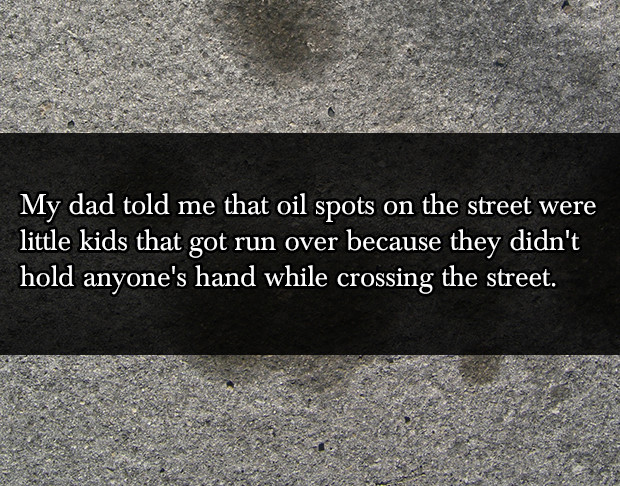 17. Never swallow gum, NEVER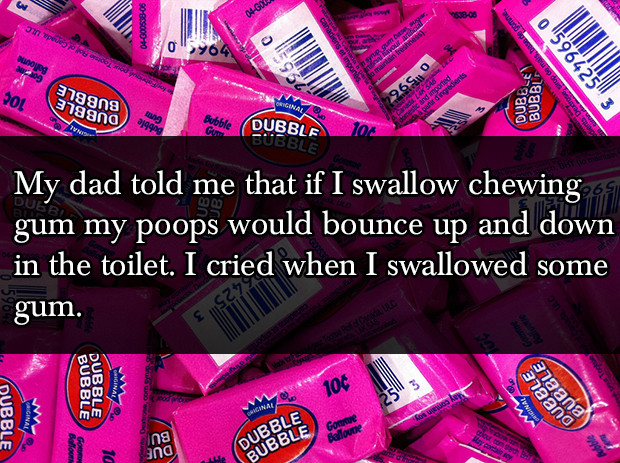 18. So smart. Well played mom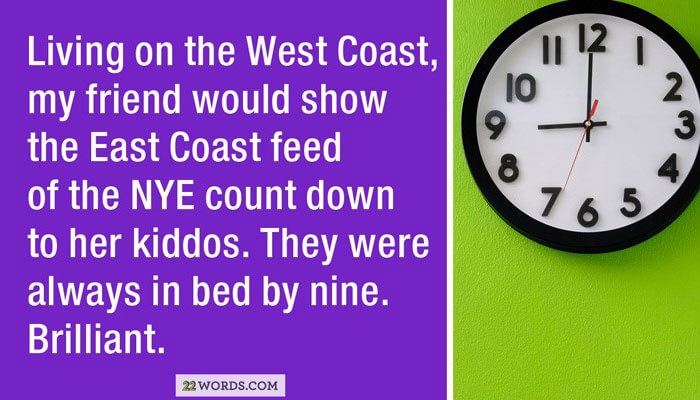 19. Italian onion rings are awesome!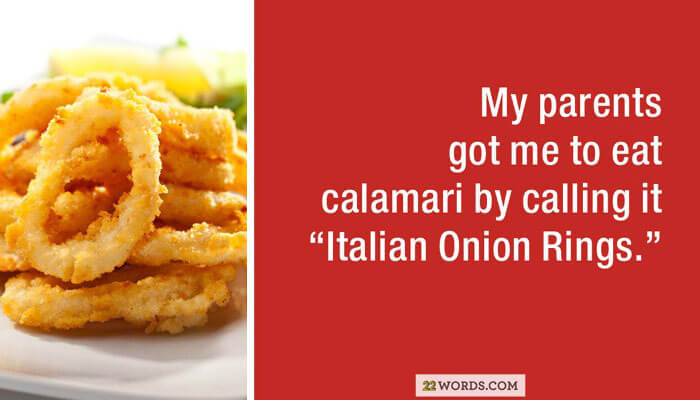 20. Red dot. That little red dot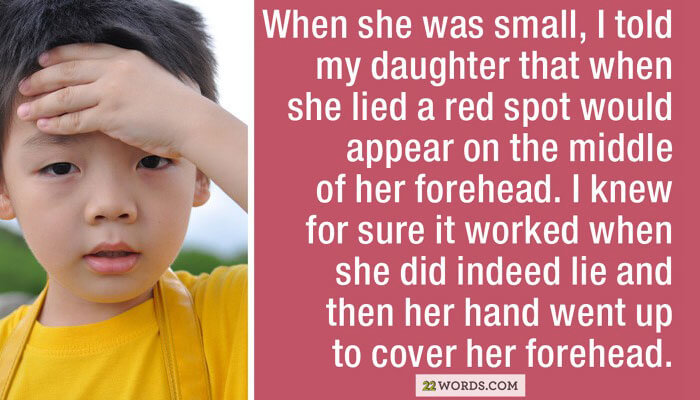 21. Sounds delicious. I want some of that Argentinian Chicken
22. You can just tell the truth. If you don't learn how to read, you will be stupid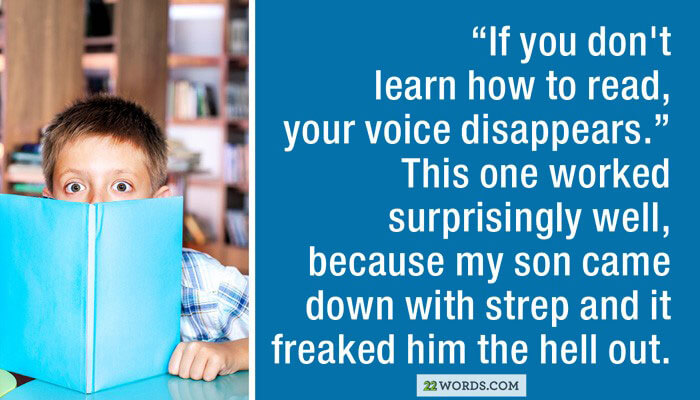 23. Strange family for sure.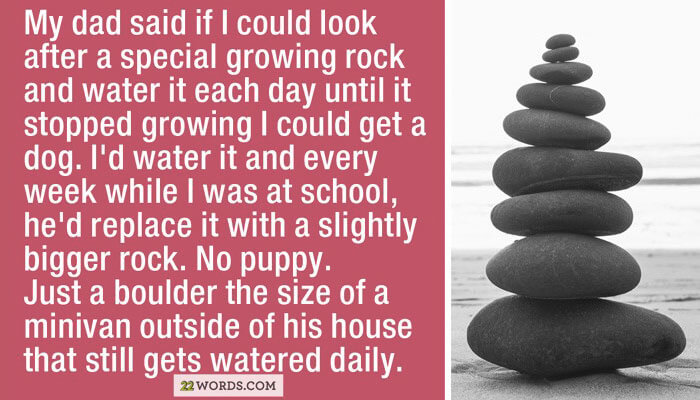 24. This is just cruel! why would you do that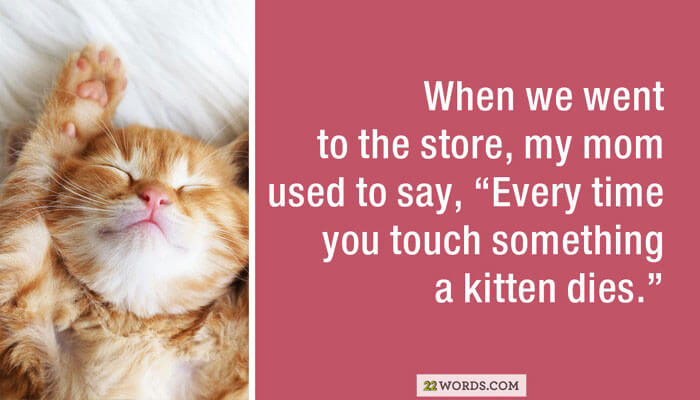 25. I wish!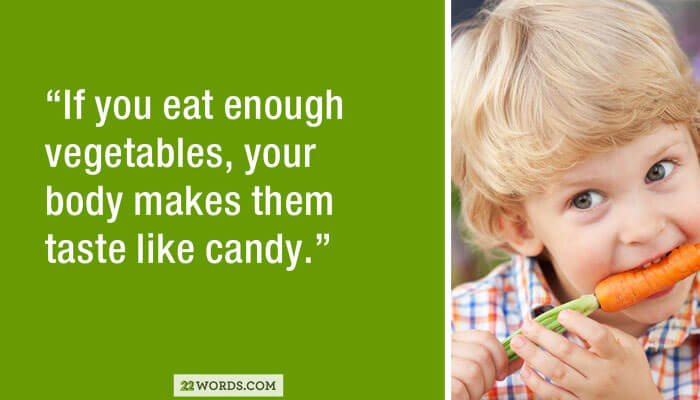 26. I would tell my kid I see him in my mind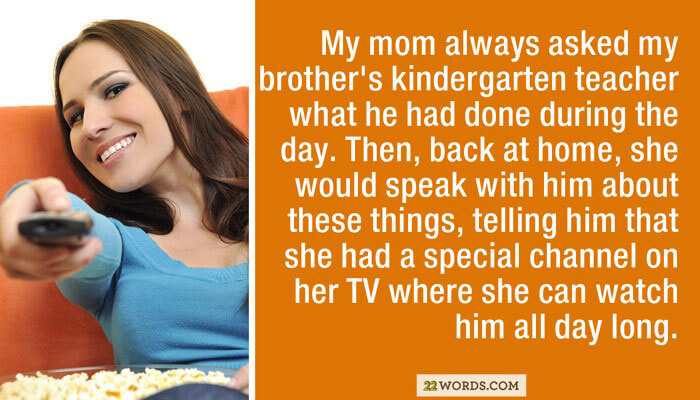 27. Internet lady please give me 5 more minutes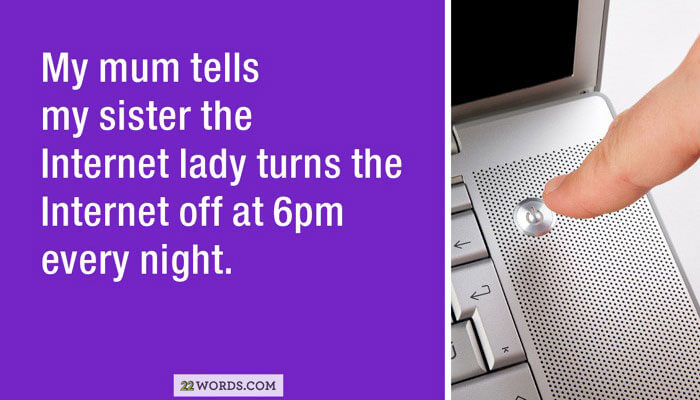 28. Nice lie, this is a nice lie that parents tell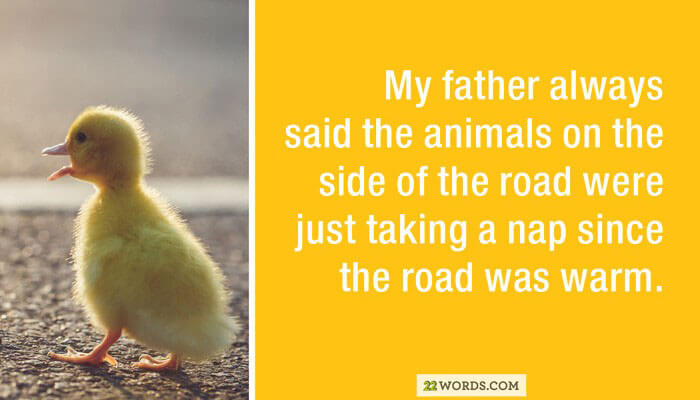 29. Imagination is a weird thing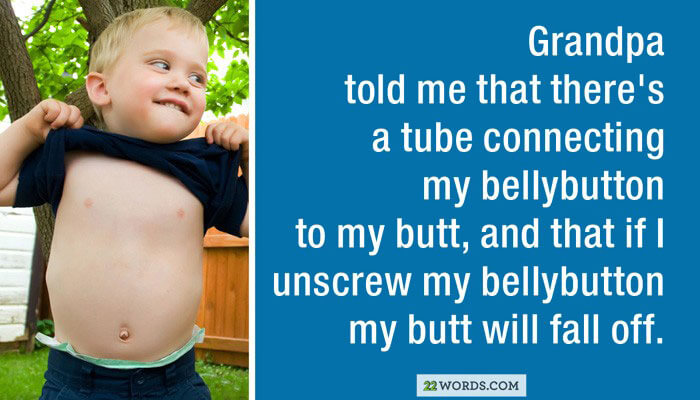 30. Creepy way to scare your kids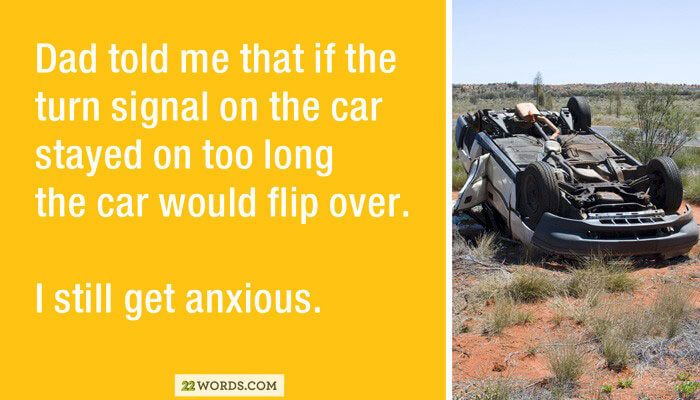 31. I never do this even today as an adult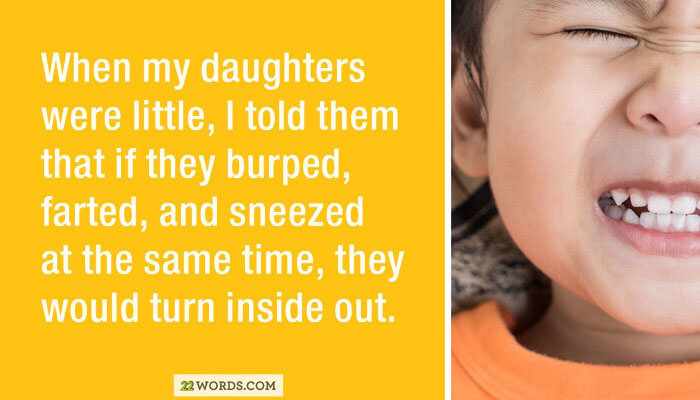 32. Brilliant way to get kids turned off on R rated movies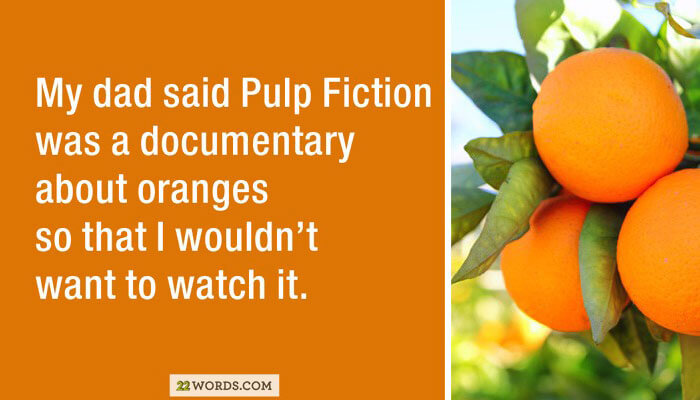 33. TV only works during the rain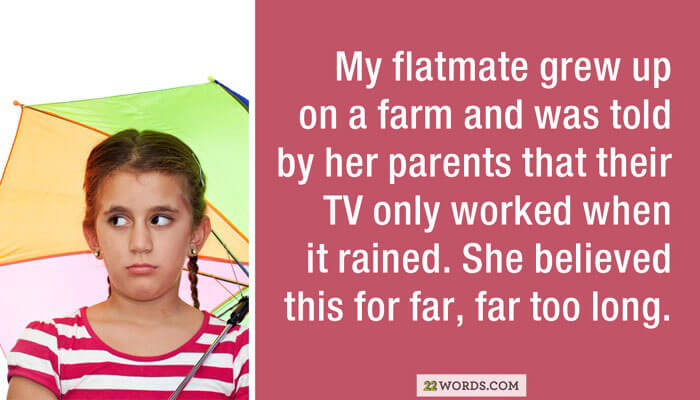 Source: Imgur