The end of January saw a massive Twitter challenge called "Text your boyfriend I eant a baby". Basically, girls started to send their boyfriends a message that reads "I want a baby" and then screenshot their boyfriends' response and post it on Twitter. This was started by a Twitter user named @kelllicopter and it became huge, with more than 10k replies. Some of the screenshots were absolutely savage, some were awesome, funny, witty, everything you can imagine and even more than that. Apparently, boyfriends were taken by surprise and responded in the funniest and provocative ways. But there were a few who were actually really pleased that their girlfriends were thinking about babies. Take that!
Anyways, we've added 27 of the deadliest screenshots for the "Text your boyfriend I want a baby" Twitter challenge and now it's up to you to decide which is the best. If you were in one of these boyfriends' shoes, what would have been your answer?
1. The Twitter challenge that got everybody "wanting a baby"
2. It seems that the colour is important when talking about a bay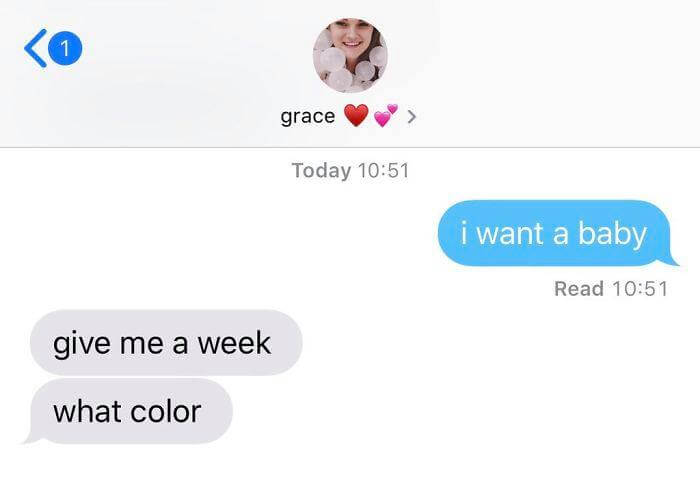 3.  Danny knows what girls usually want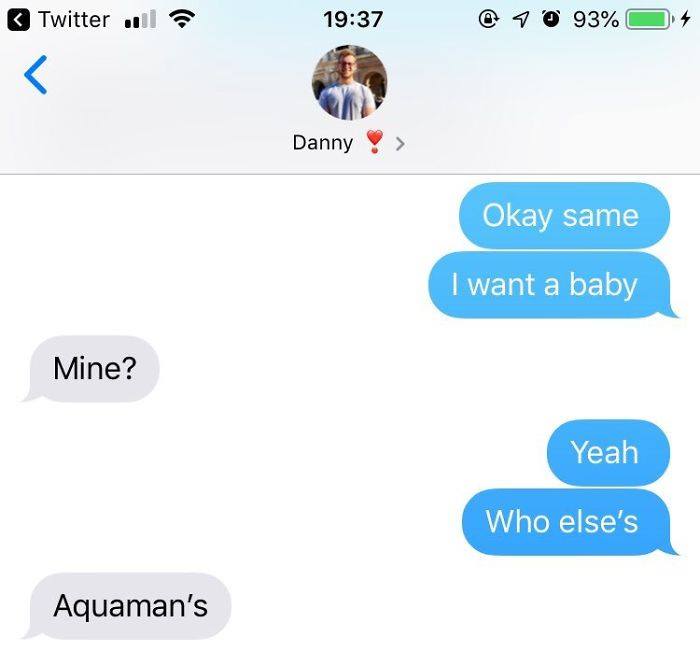 4. When a simple joke turns into a serious prospect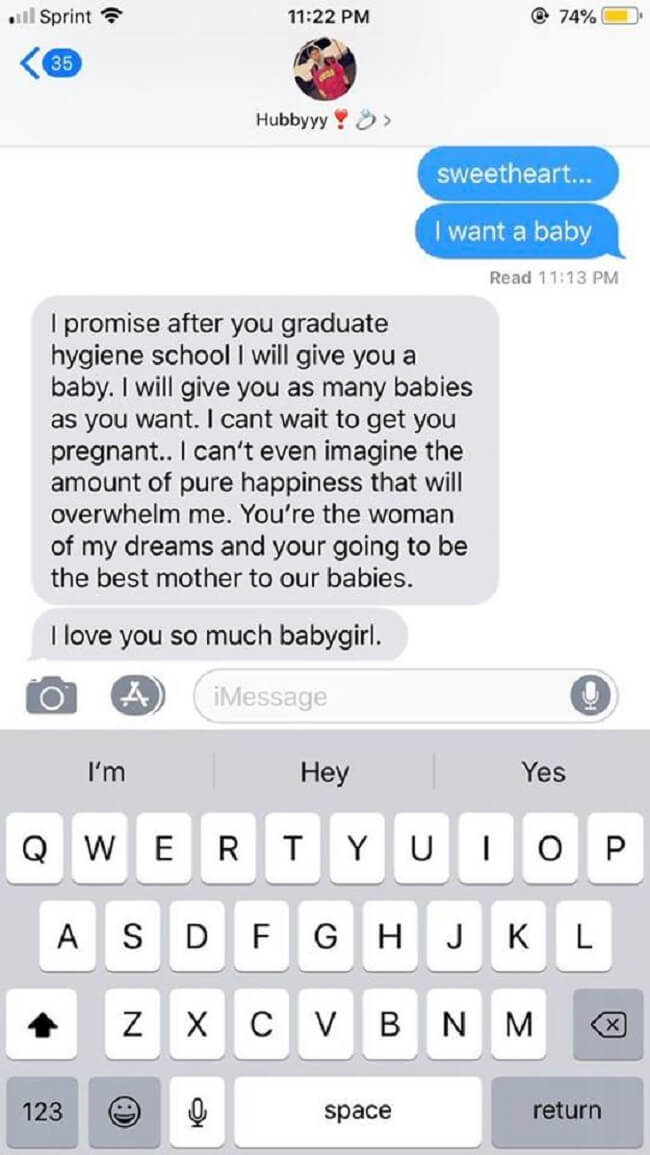 5. When financial stuff* gets in the way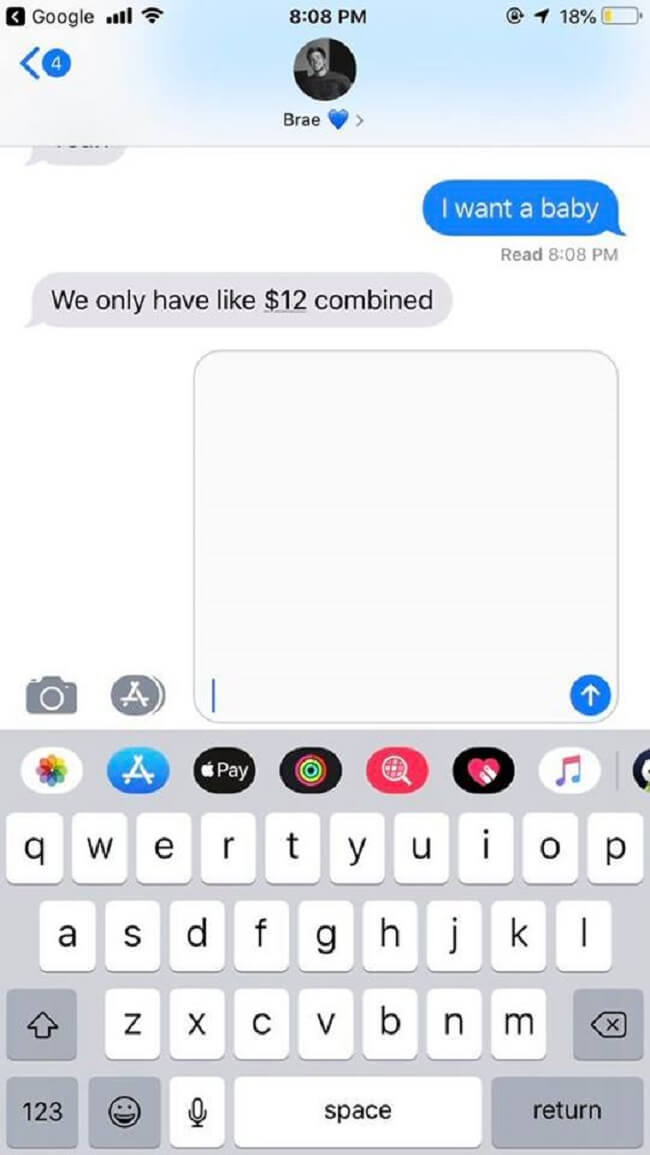 6. So, baby for lunch is a thing?!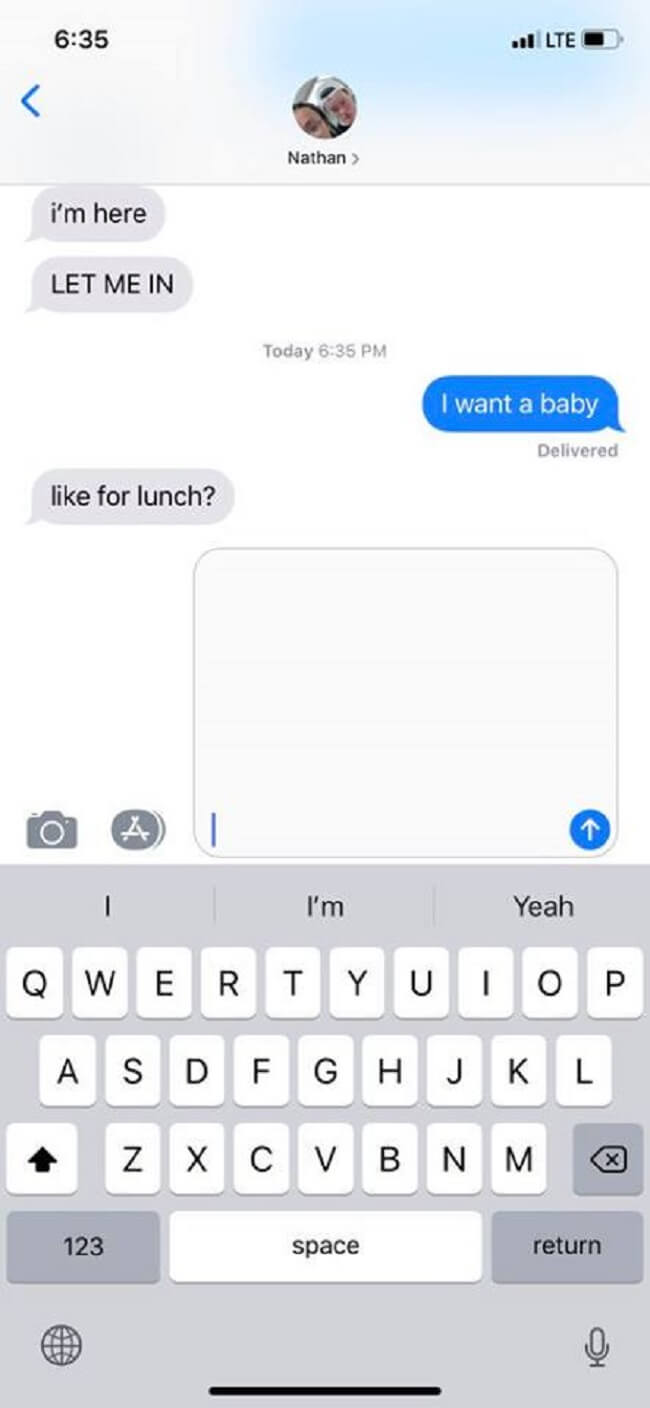 7. Babies cannot have babies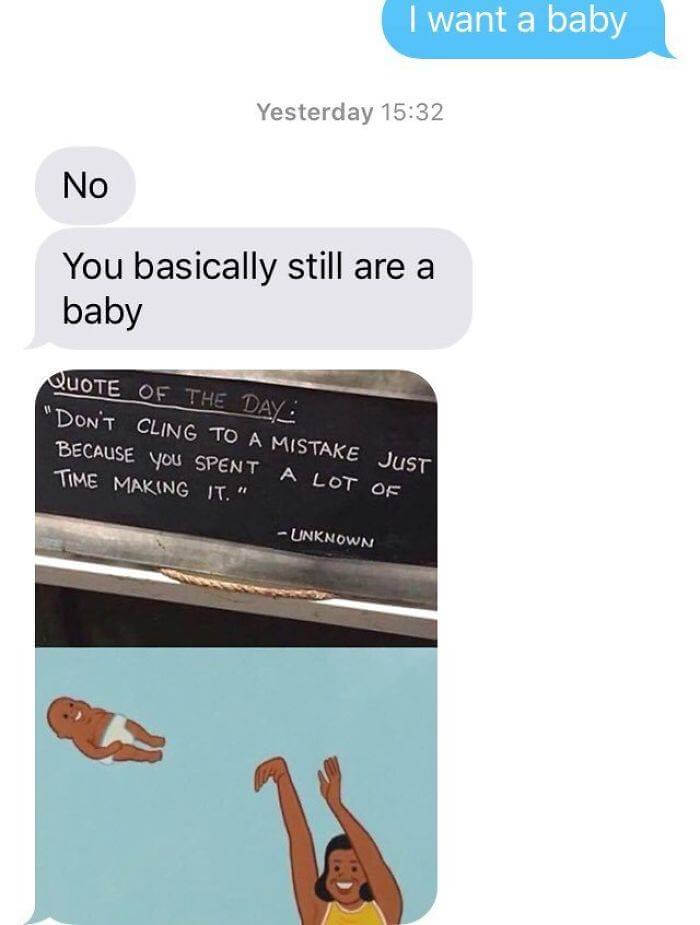 8. Second thoughts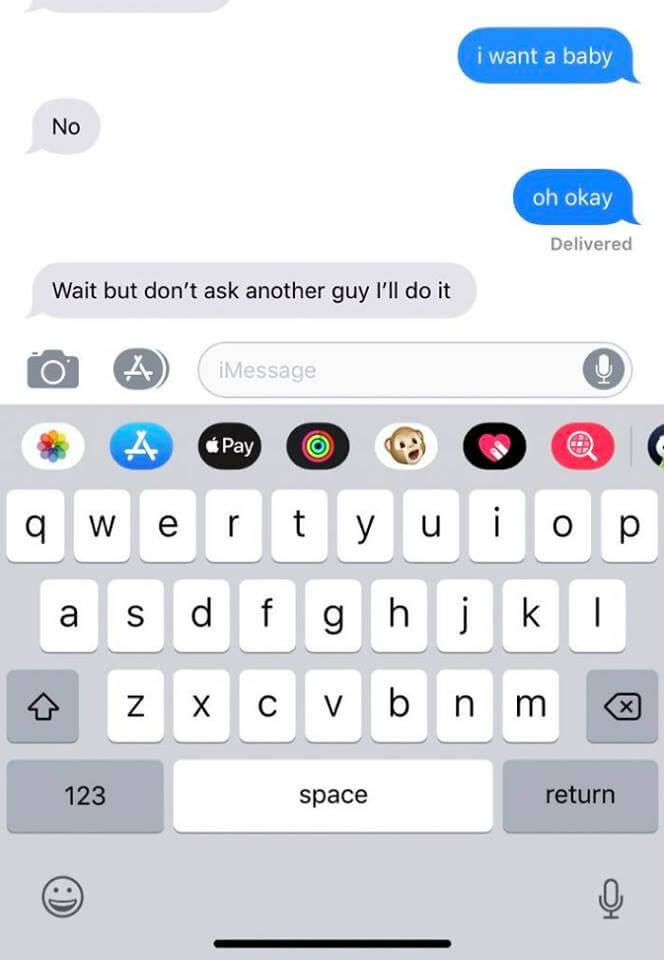 9. When he can read minds. One of the few rare cases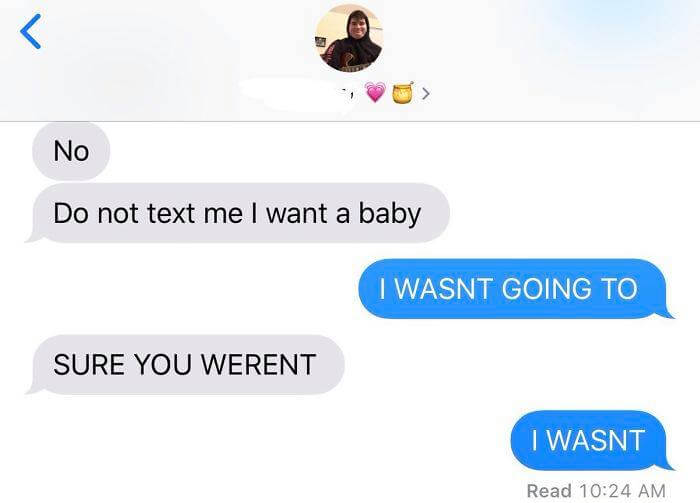 10. When it gets real text by text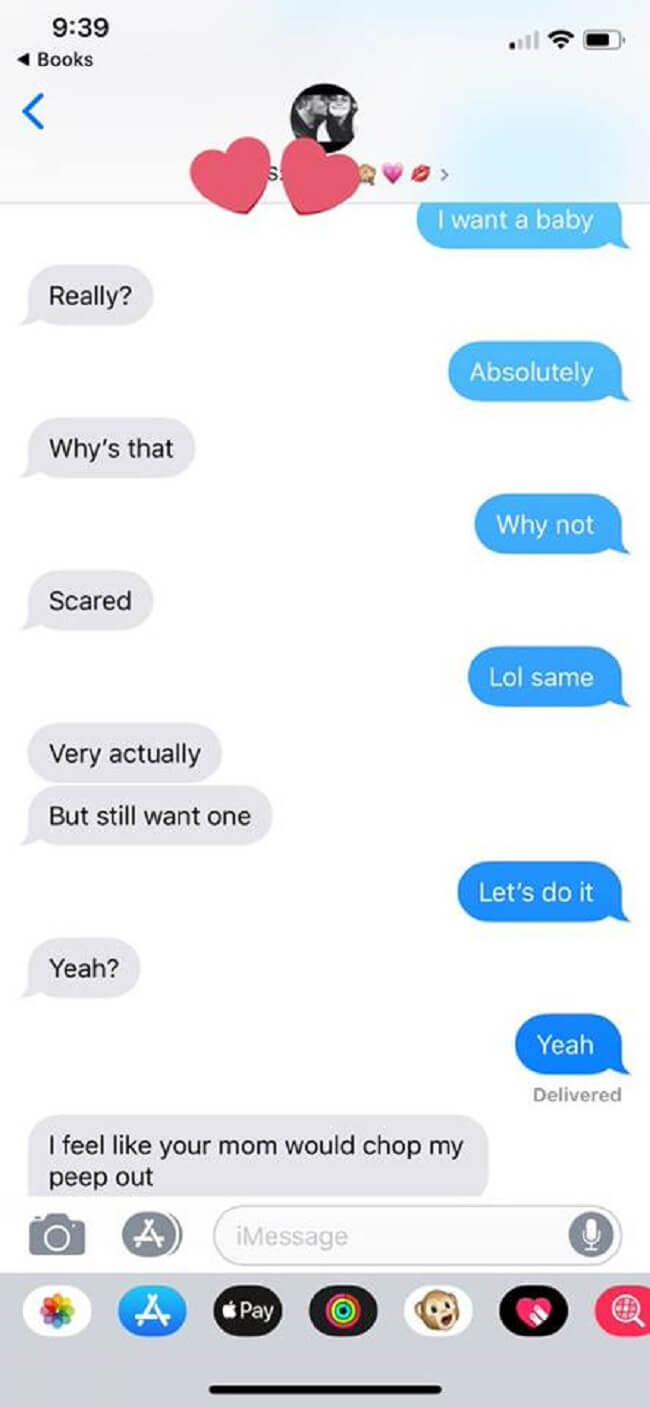 11. Oops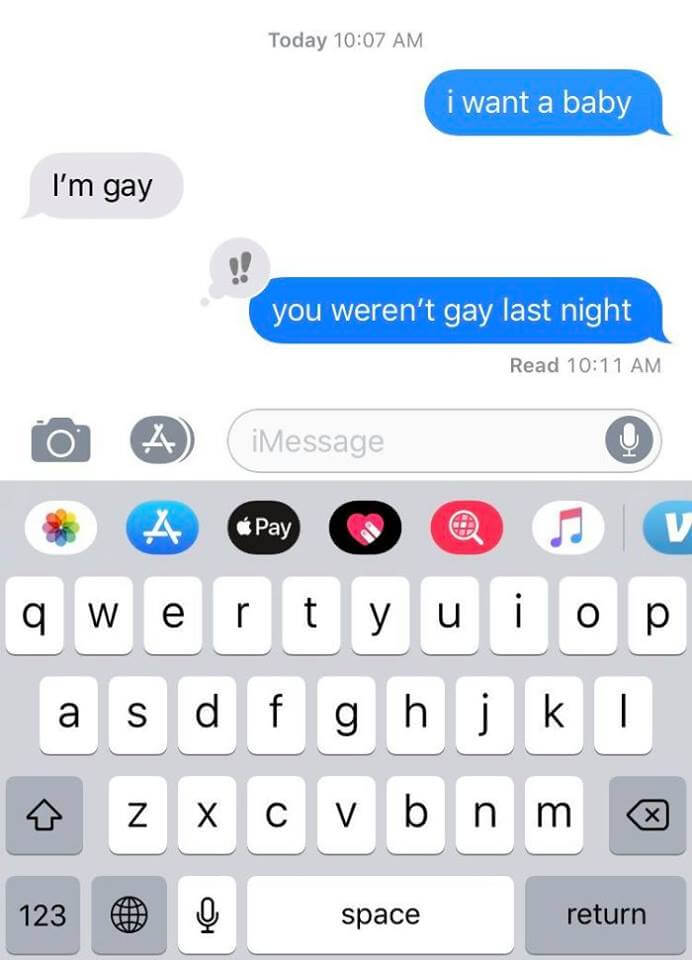 12. The baby thief right here!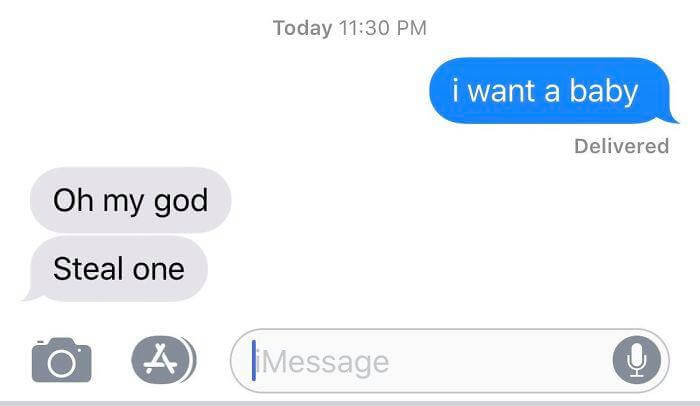 13. This is how you end a chat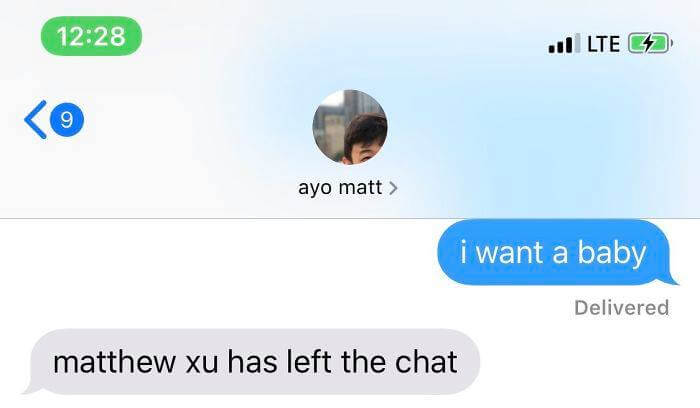 14. When he hits you right where it hurts the most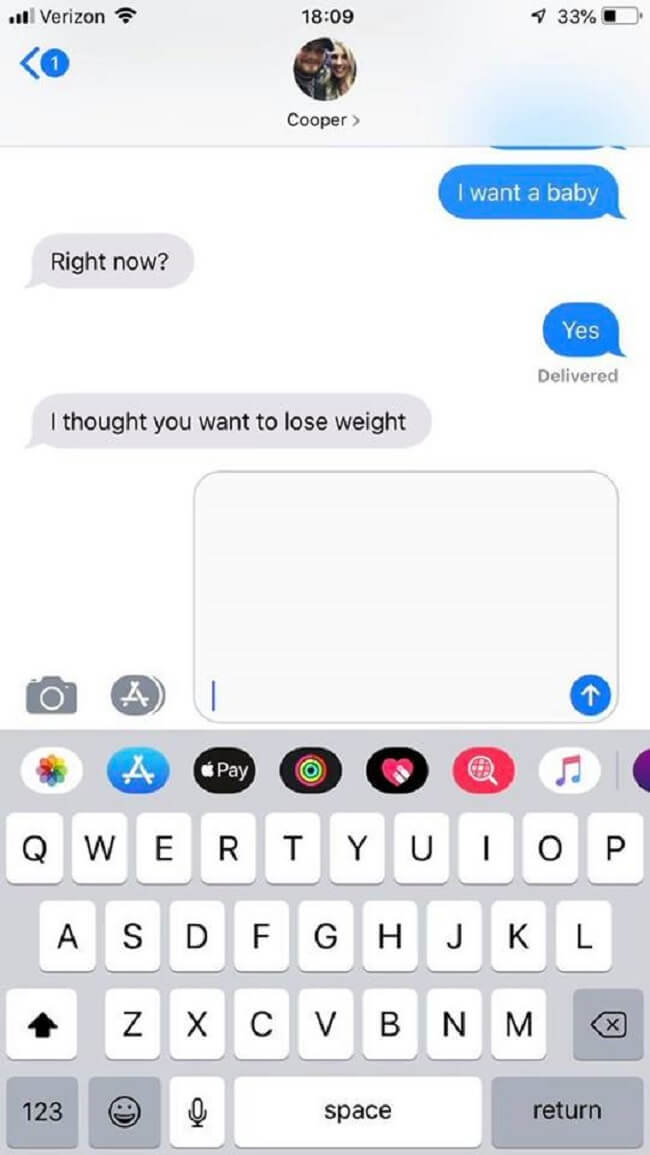 15. A joke can turn into reality just as simple as this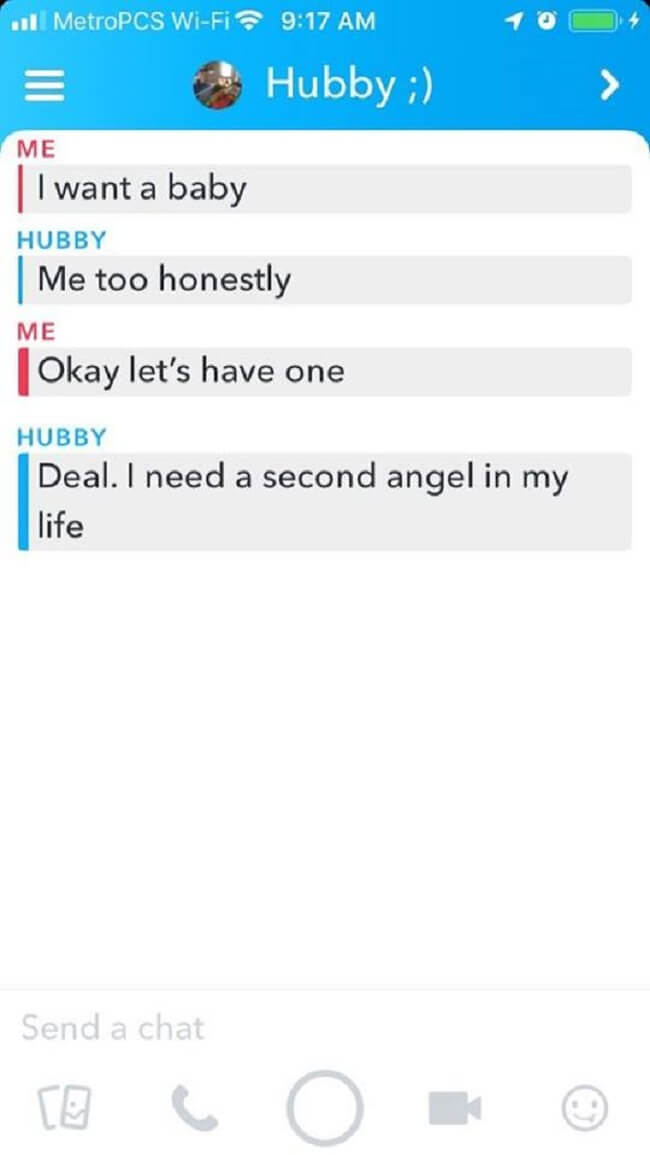 16. It's close!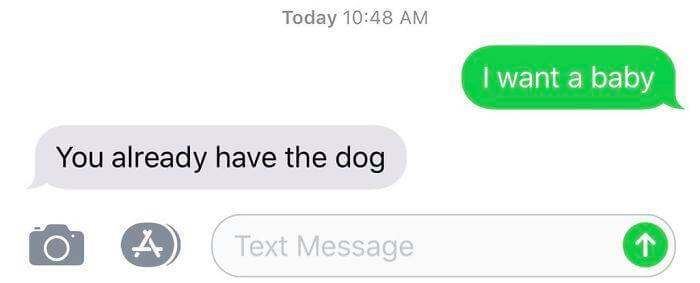 17. "Ok, baby, we can have a baby! It's the nuggets that are the real problem"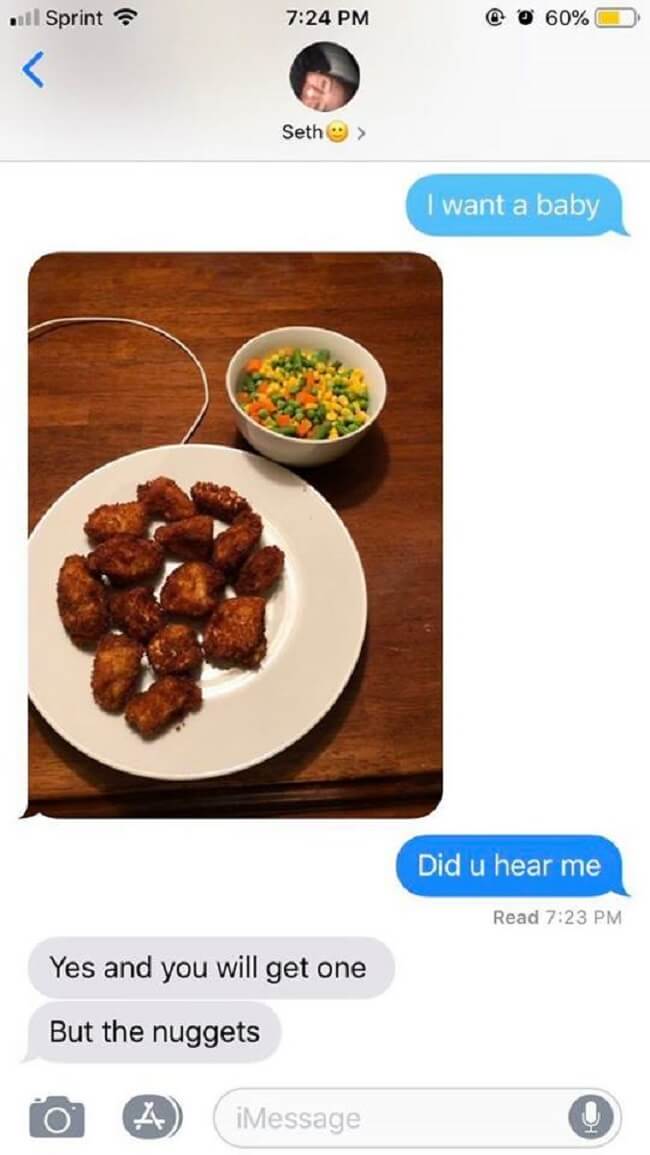 18. When he knows you better than you do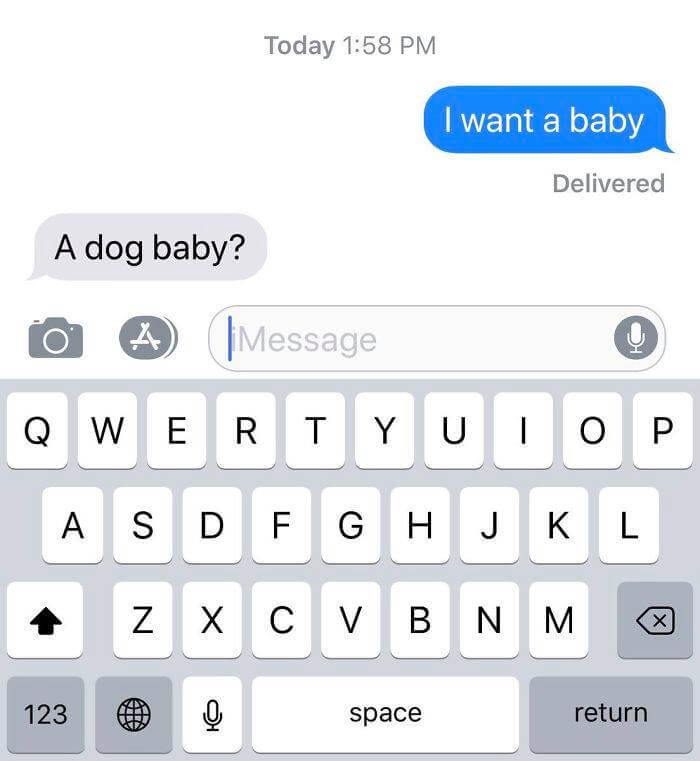 19. When he feels like the baby will rob him of his girlfriend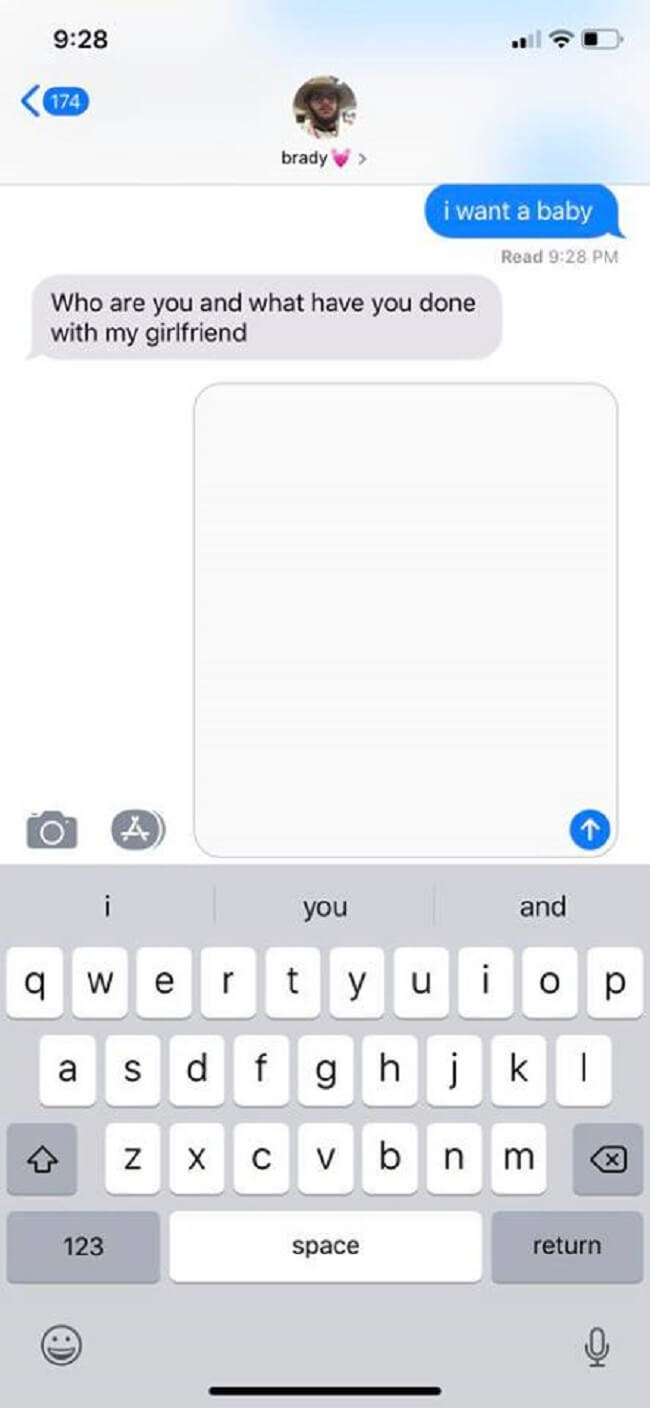 20. Well, Twitter may cause an unbearable need of babies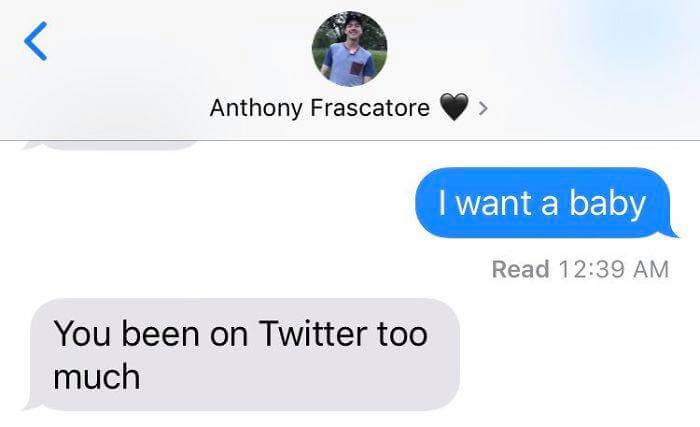 21. When he's there to support you…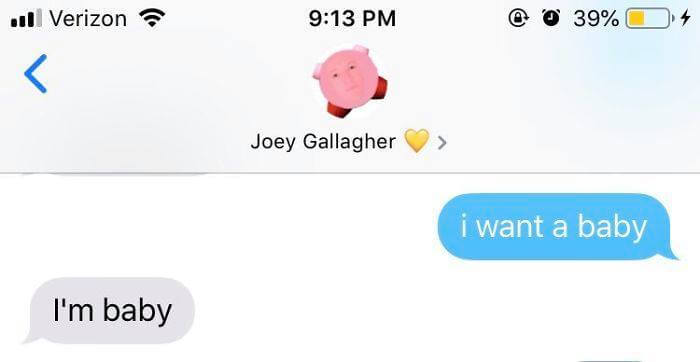 22. This is a good fight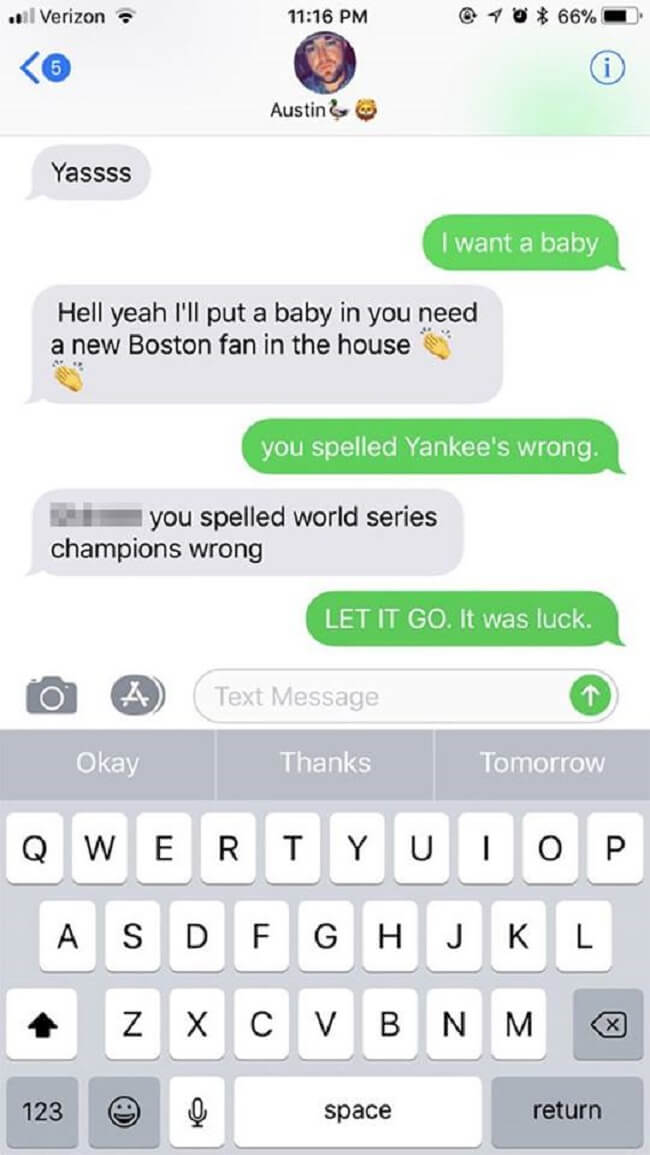 23. When pizza is life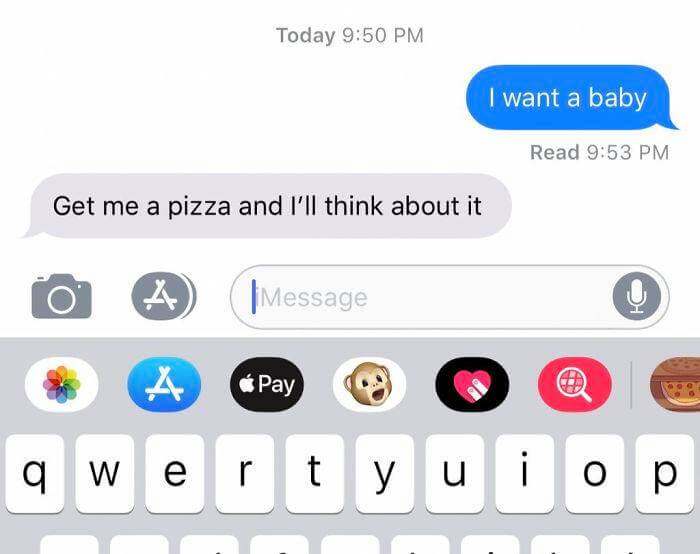 24. How many baby versions are there?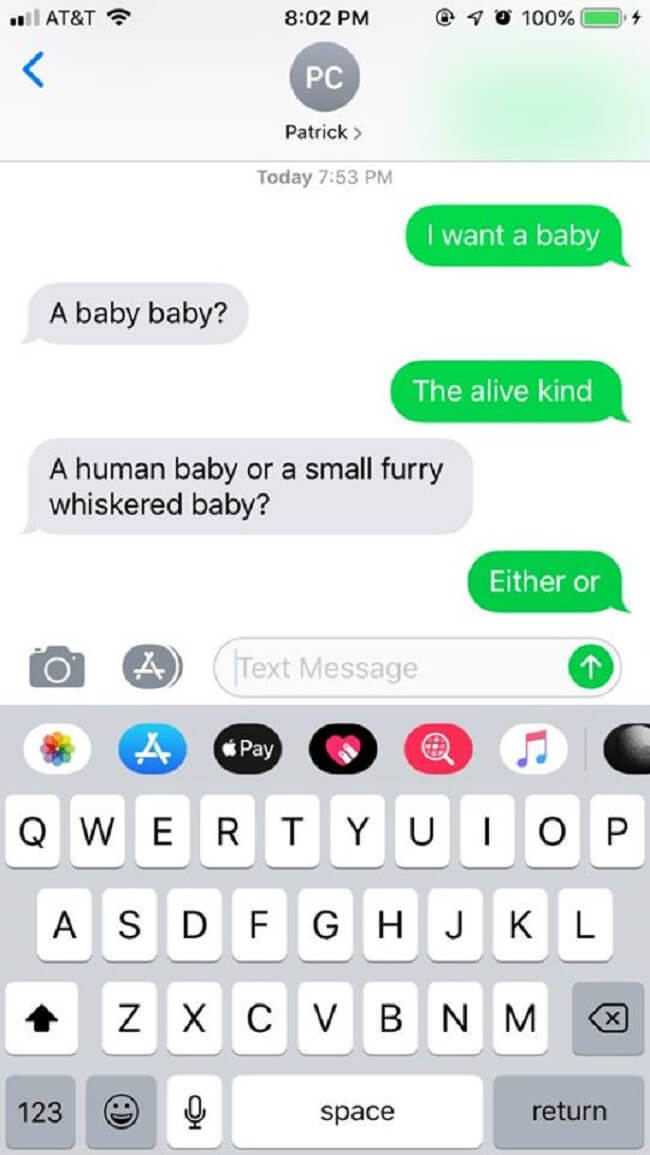 25. There's always a silver lining
26. Does smoking make you want to have a baby?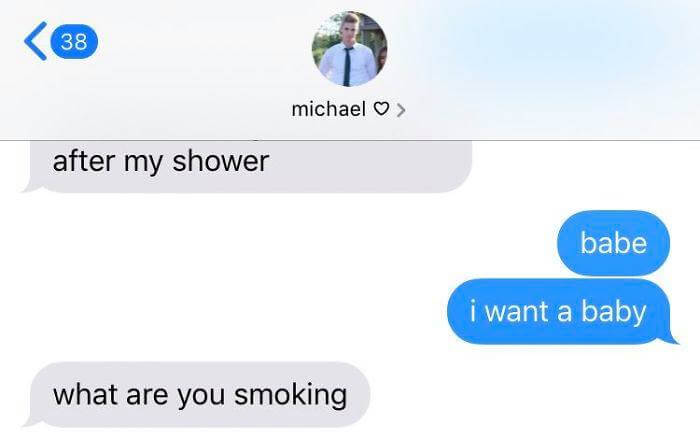 27. When a baby is compared to a Ferrari…