Here's a soup and bread recipe that your mom probably never gave you when your were a kid. It's called hippopotamus soup and it is fairly easy to make.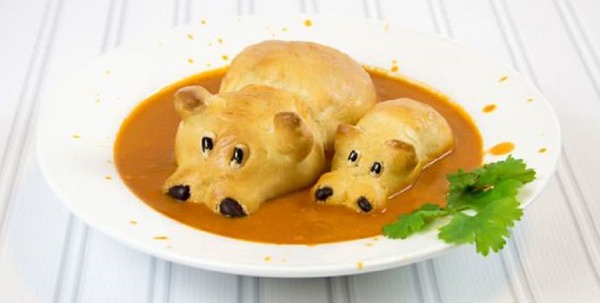 You start with dough to create the bread. A little effort in terms of kneading and shaping the meshed flower will be required to get the perfect result. You can use tomato bisque soup, as photographed, or choose another flavor to accompany your hippo creation.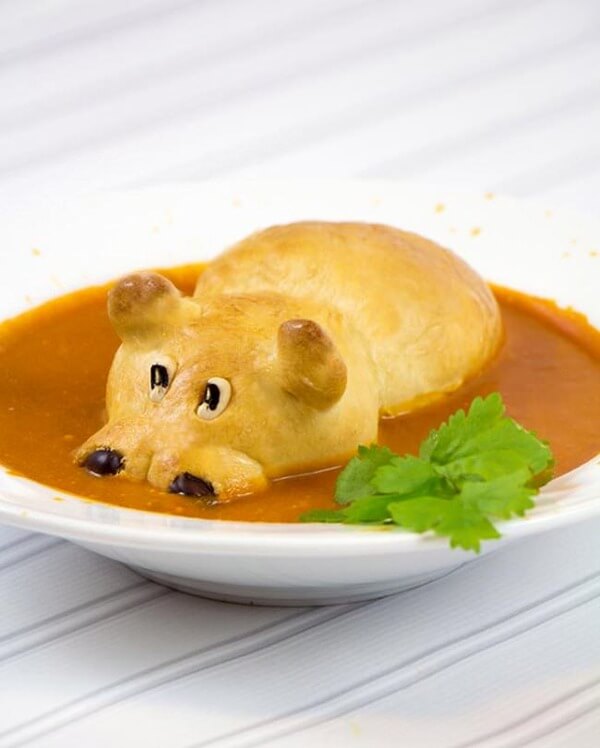 One of the best things about this recipe is, surprisingly enough, the preparation. Kids love to help create the hippo rolls, which makes them the perfect diversion on sick days. Your little ones will be too enthralled with the art of this snack to focus on their ailments. See more images of the preparation process below, and get the full recipe for hippo soup here.

Source: link