He has made it his mission and passion to do this every year. We don't have to know who he is, but, for the last decade, the mystery man has been buying the children's section of Goodwill. We're talking about the entire children's section. What he does with it? Gives them to kids as gifts.
Asked why he's been doing this, his reply was quite simple: it has become an important part of his family's Christmas tradition. And you can't mess with traditions, right?
The Goodwill store in Fort Collins, Colorado keeps aside a lot of children's books, toys and stuffed animals so that every kid who enters the shop on the days leading up to Christmas, can take one goodie home, for free. Once the donor had written out the check for all of the toys, books and other goodies for kids, one member of the staff announces the good news through intercom and we know who are the happiest! Children are, while the donor and his wife stay for a brief period of time to watch the perfect joy that comes out of the children's chests. After that, they slip out the front door, unnoticed, letting the kids have their day.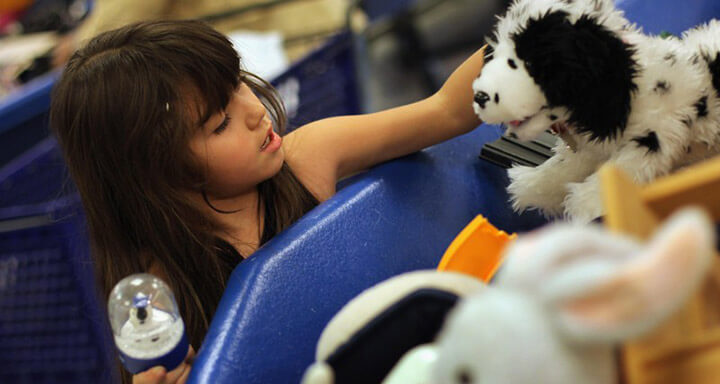 This is one big way of making Christmas gifts and we are very happy for the kids and also, for the donor's family who might feel like Santa Claus for a day. Now, we might not afford to buy an entire store full of toys, but we can still buy something nice for other kids that are in need. It's almost Christmas. Let's try to be even better!