SeeMyAmbitionsFadeOut or in short, SMAFO is a "perfectly normal human worm baby born in the midst of Sweden sometime between A new hope and The empire strikes back", as the creator of the incredible artsy Star Wars pictures below says. Her art was born out of a normal wish to redecorate the living room. How could that happen? What do you do when you feel like redecorating? Go to IKEA, maybe? Order some posters online? Go and talk with a private decorator? No, wrong! When you feel like redecorating, you just take a paint brush and paint. Or at least that's what this artist here, did.

"I don't have any particular degree when it comes to art, and that might be why I didn't hesitate to try when the sudden urge to have a new set of wall decorations for the living room came. I wanted Star Wars and my husband wanted it to be orange, so the trio <Orange living room> was made", says the artist behind SMAFO.

"My paintings are quite therapeutic for me. I usually live by the code <<why do it if you can't overdo it?>> plus I really want things to be really thought through and perfect. See where I'm getting at? My paintings are hardly perfect, made on impulse and some might say that they aren't even finished. The paintings seem to be finished the less done they are. Strange explanation",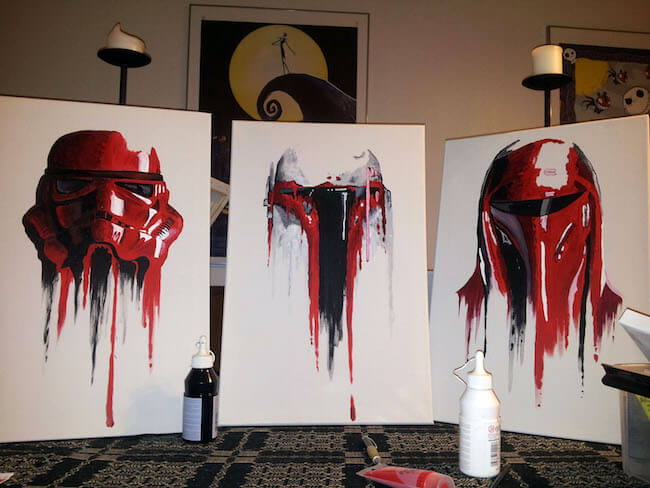 [the_ad id="71925″]
she says, laughing about it. But she strongly believes that it is better this way, so that the beholder can fill in the blanks "much better than I could have done with paint", she added.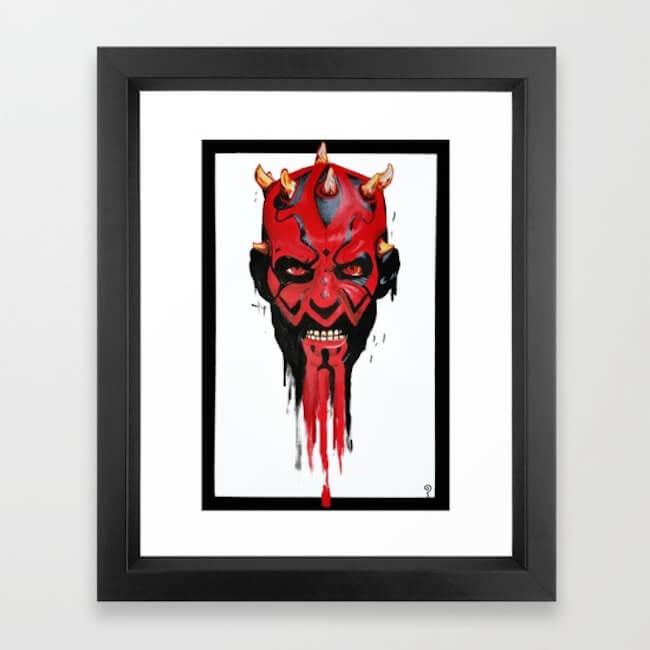 Her works are made from basic colors because she finds them to be most pleasing to the eye. She is a do-er, but such a do-er that she can't just focus on one painting at a time. She might try seven ideas all at once,
"just to get it out of the system if you know what I mean. Many paintings were made with the canvas leaning on a big candelabra because I couldn't find the time to rig the easel", she says.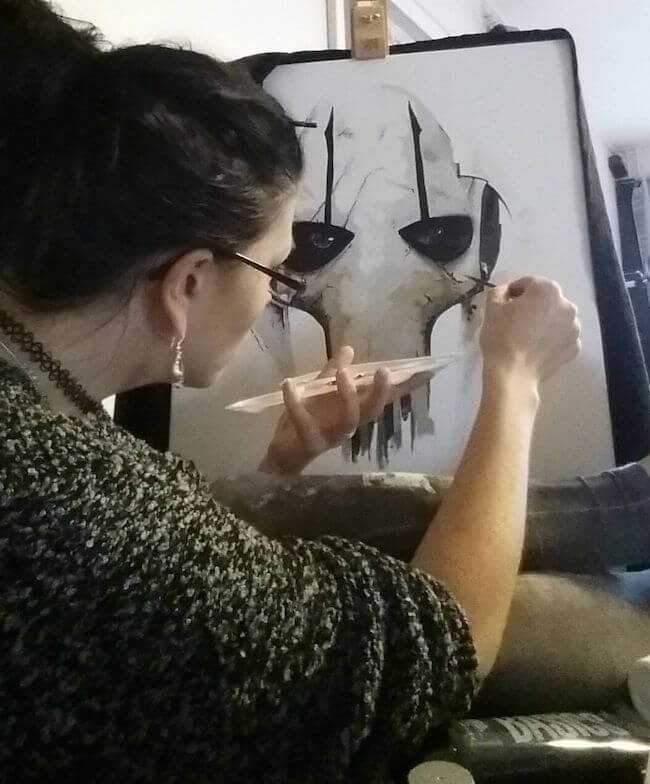 She doesn't make of this a permanent job, painting is just a hobby that she found she's very good at and why not keep doing what you love and what you are good at?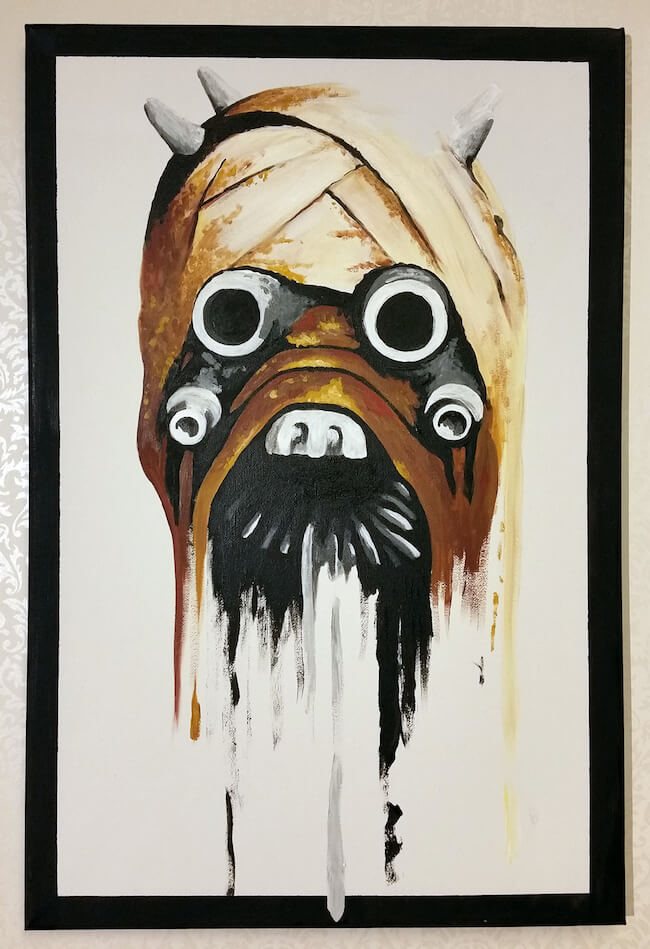 "I like to paint things that make me glad. (…) Society6.com/smafo is the place that helps me to make some few prints and ship them worldwide. Our generation is a generation that dares to love for a lifetime. May the force be with you, always", she ends her commentary.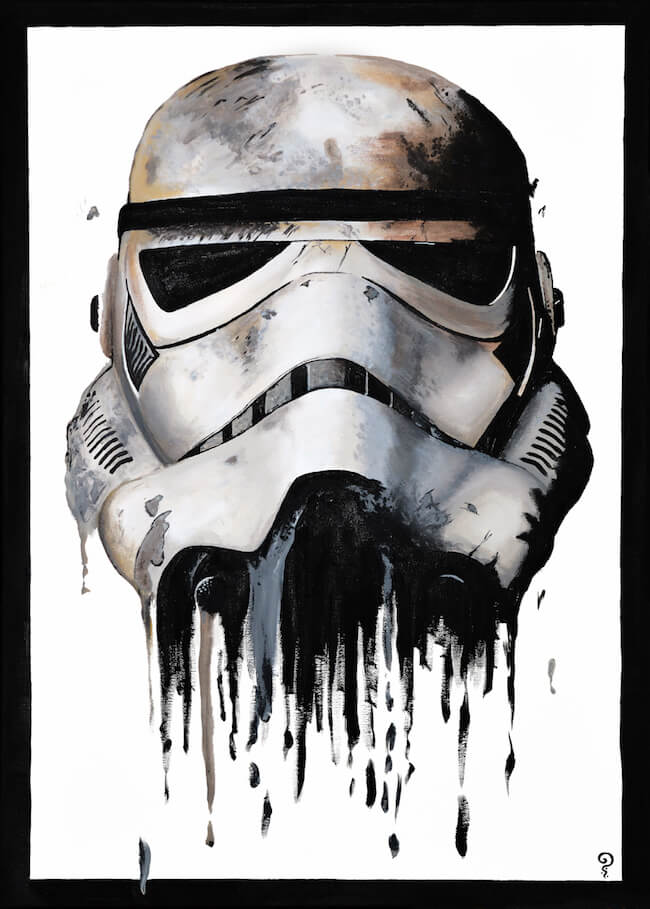 [the_ad id="71924″]
Browsing through her works, I can't help but think about watching Star Wars in a big cinema, on a big screen, in 3D, that's the effect these paintings have on me.
I love the Darth Vader one, the good-turned-evil master of the dark side that is portrayed standing in a perfect chiaroscuro that might symbolize the choices he's had to make and the dual nature of his character. Who said Star Wars can't be deep? And who said you can't make art while redecorating your living room. We definitely didn't! Check out the rest of the paintings below. More info: Facebook | website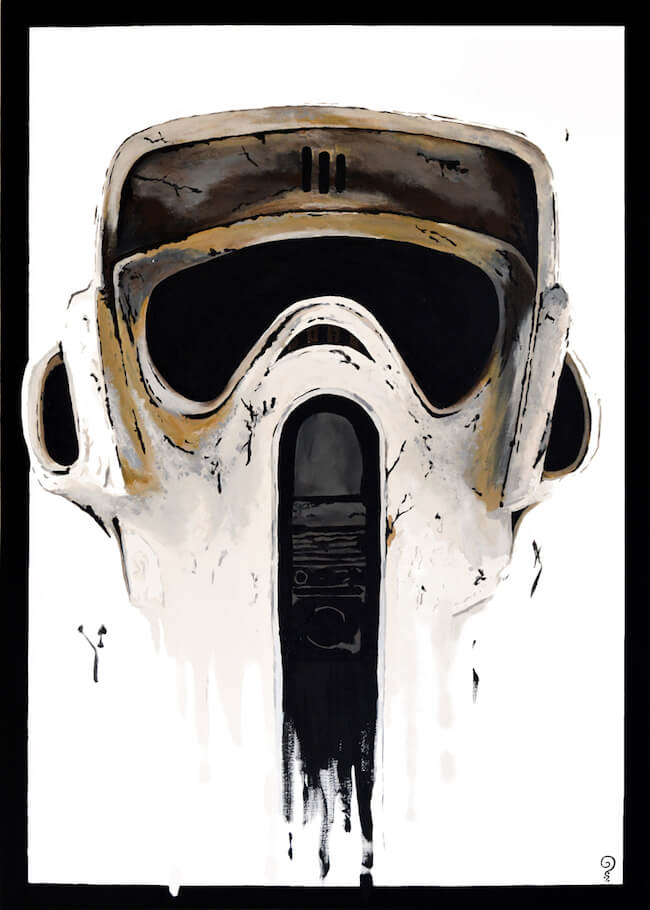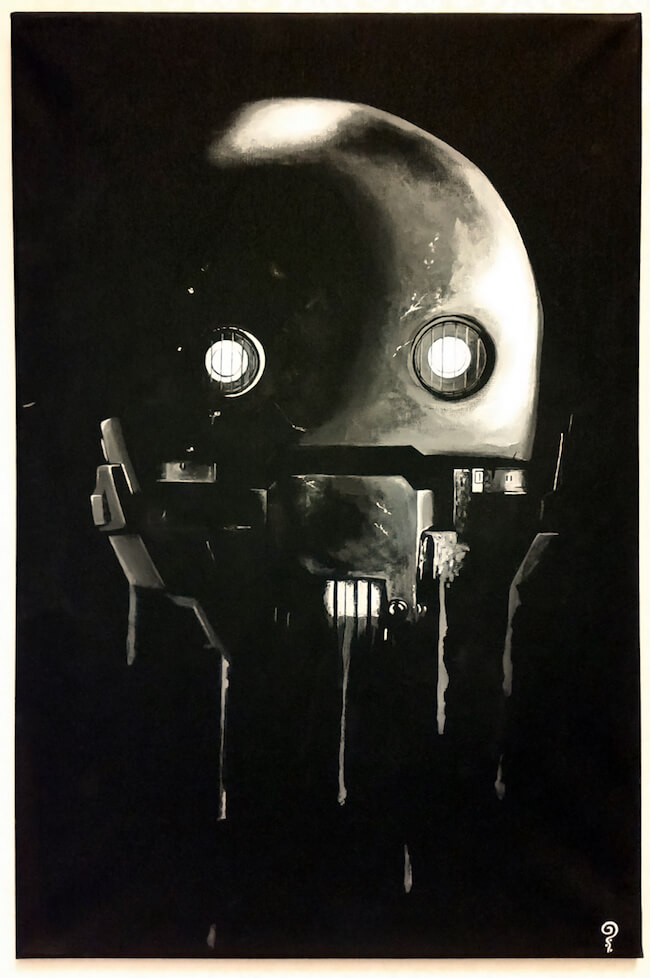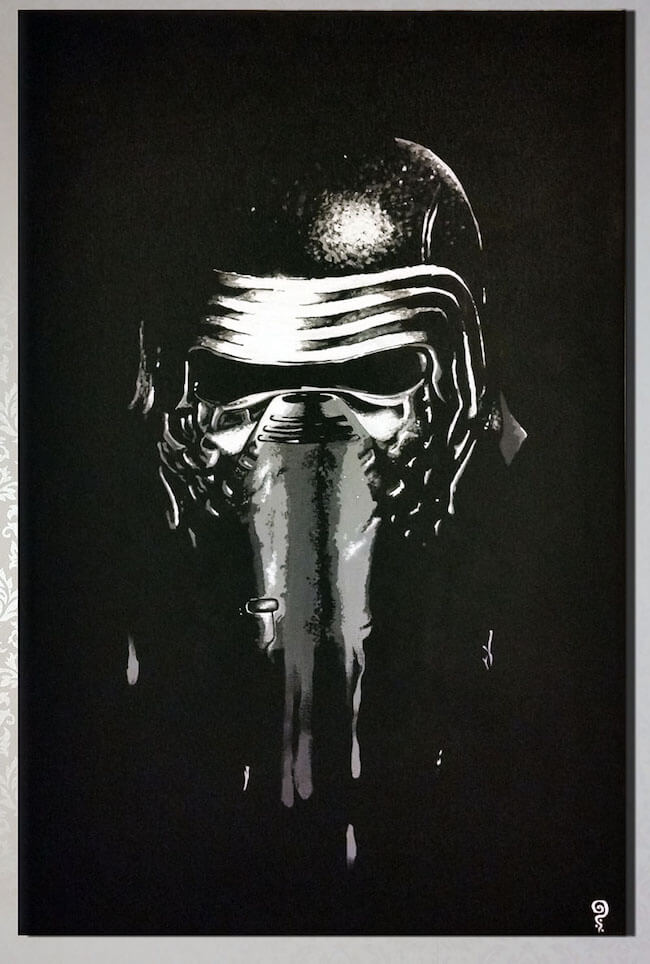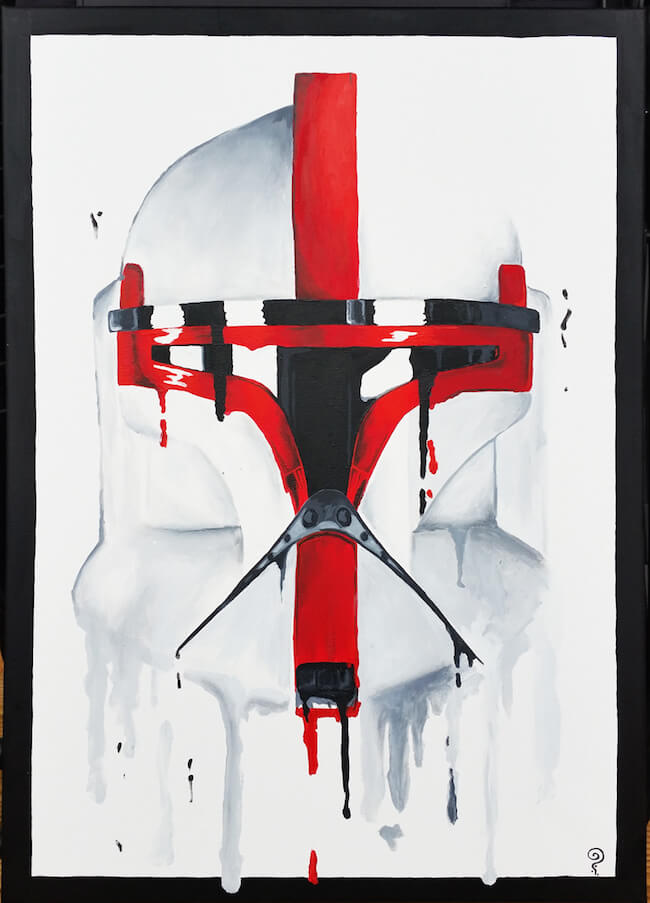 [the_ad id="83004″]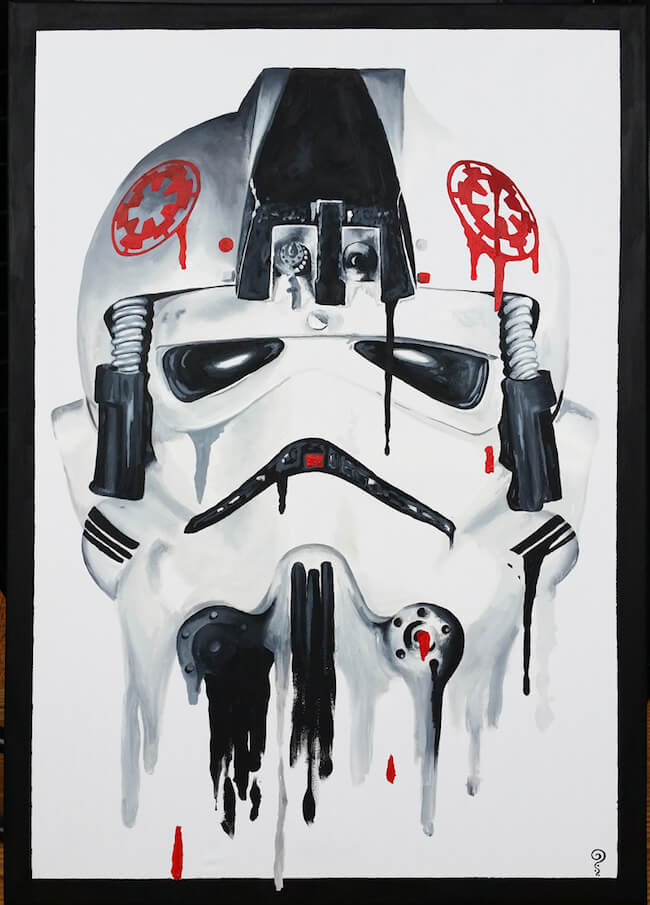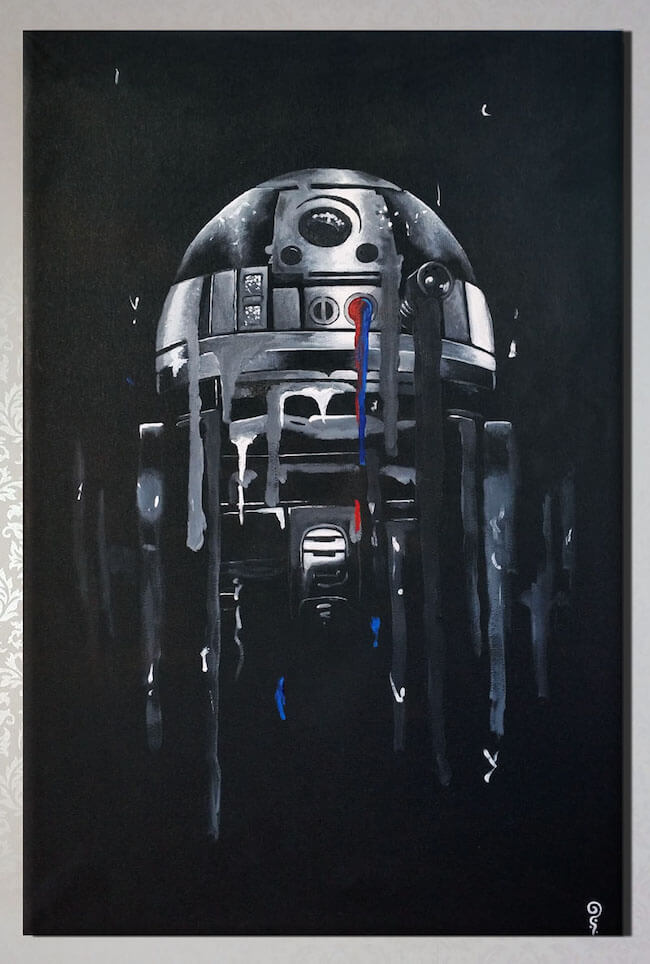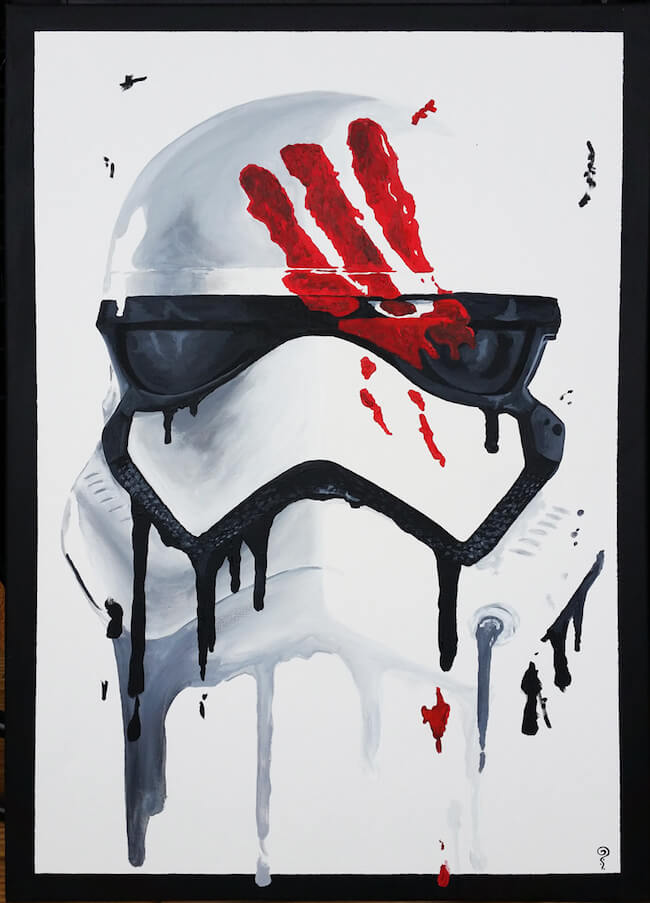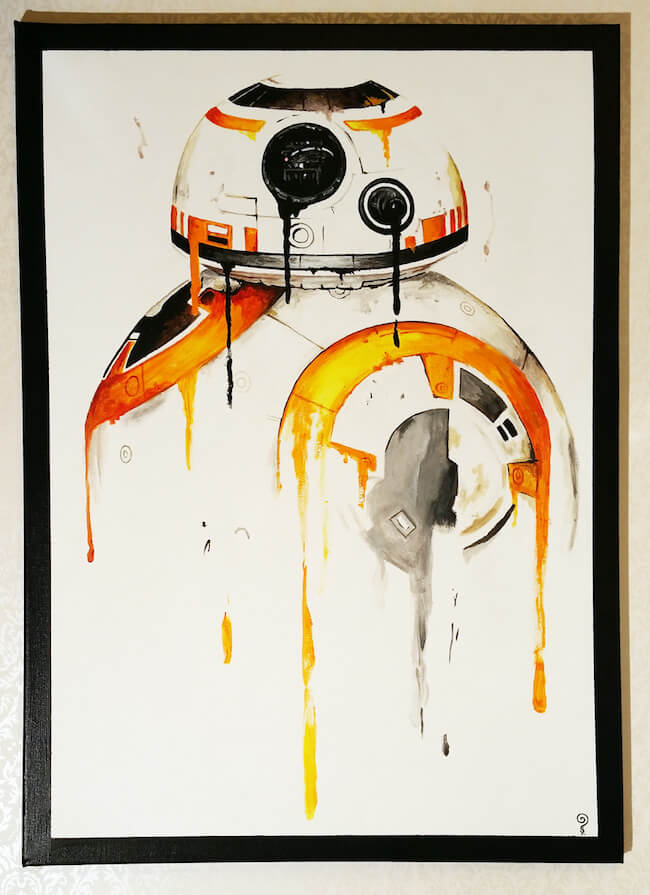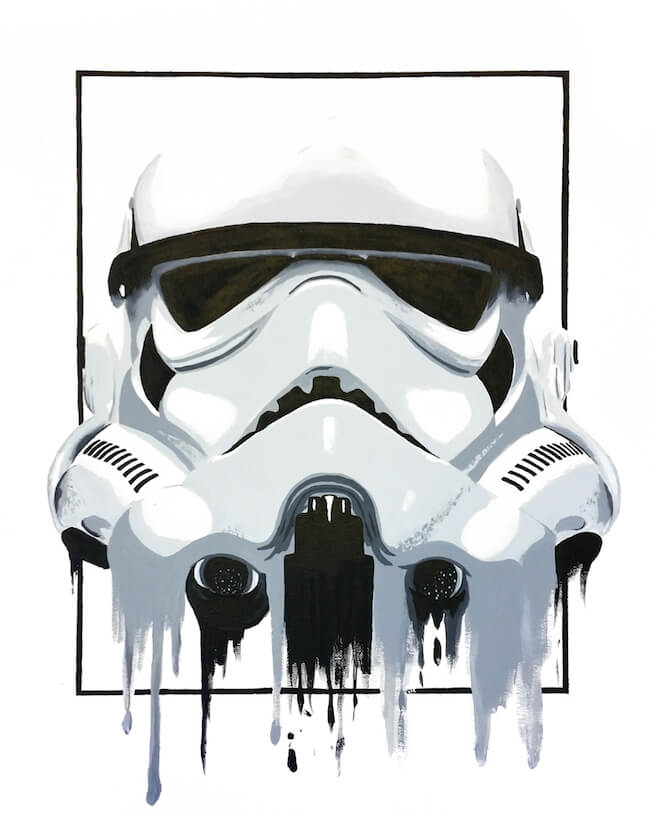 [the_ad id="107493″]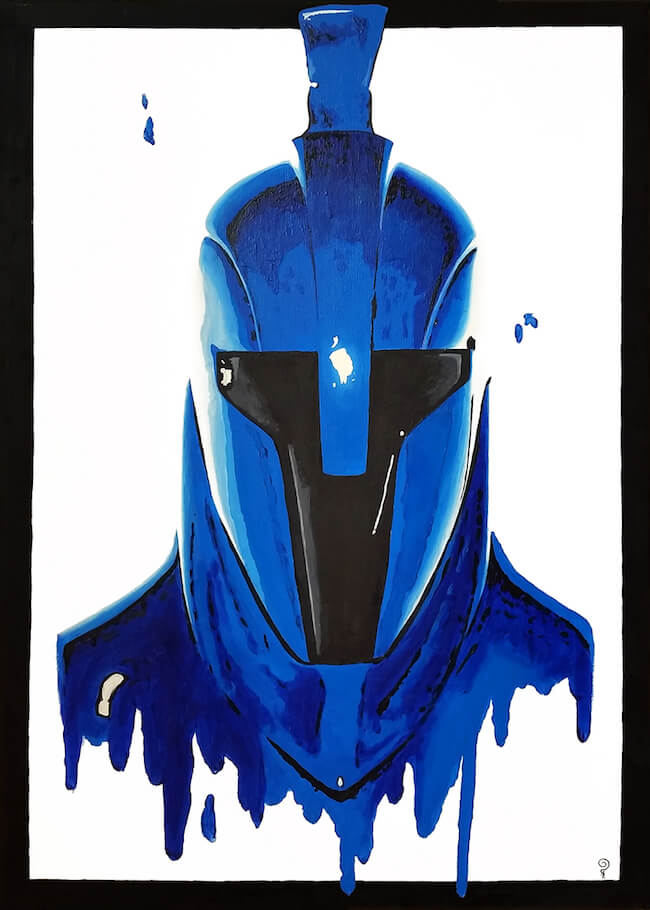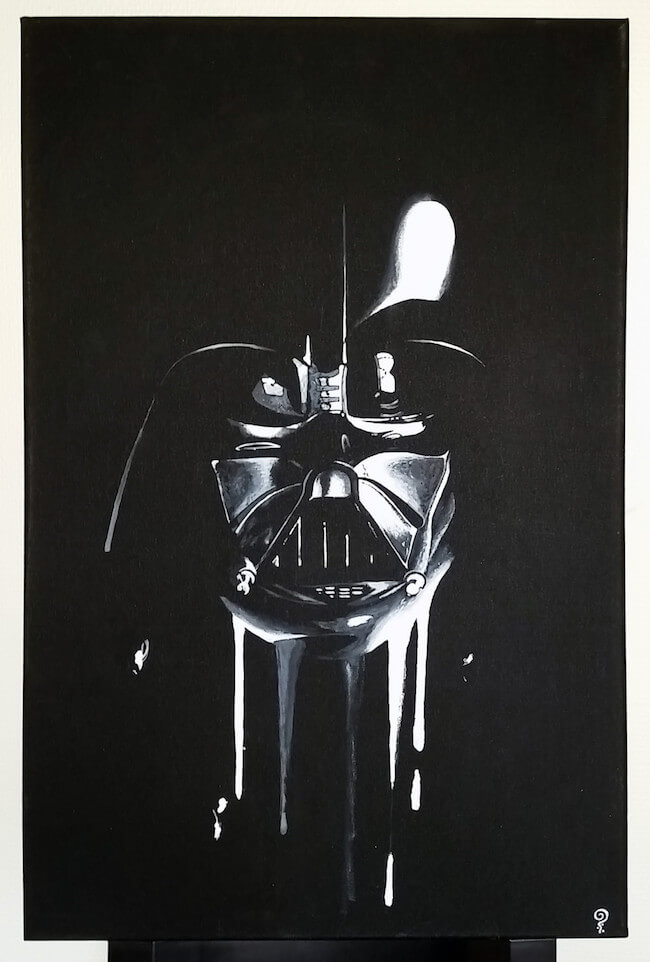 All photos posted with permission from the artist