Remember when you were little and you were building sandcastles on the beach? In your mind, they were tall, abundant, rich, but in reality, there were…well, not that great. These incredible sand sculptures by Andoni Bastarrika are so lifelike and cool, that I wish I had him around when I was a kid playing in the sand.
By the look of it, these amazing sand sculptures are not the result of some carefree time spent at the beach. It looks like he took this activity to a whole new level, proving to everyone that with a little bit of patience, will, and an artistic eye, you can turn even wet sand into incredible works of art.
Sand sculptures of animals that were washed up on the beach
What makes Bastarrika's art even better is the way he chooses to position his sand sculptures, to make them look like animals that have just been washed up on the beach. We've covered context; now how about canvas? Bastarrika's canvas is the Basque beaches from northern Spain. The first thing he needs is an elevated cement platform where he deposits all the sand he needs. Then he starts molding the sand using methods he's self-taught himself through trial and error. For la pièce de résistance, he uses found objects from around the beach to create a bull's hooves, for example.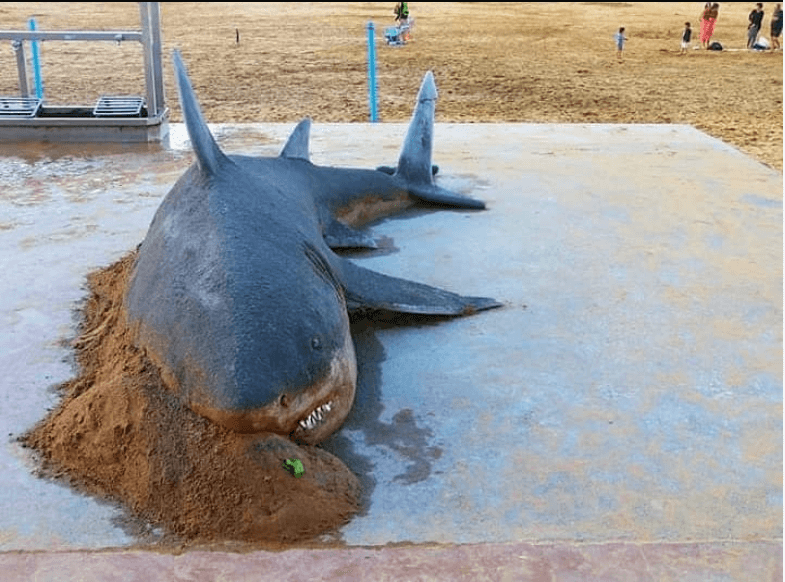 Almost all these sand animals are portrayed in a relaxed, dormant state, and you could say they are just taking a nap by the ocean. White sharks, alligators, rhinos and even elephants and bulls are sleeping by the ocean and they are so lifelike, they might scare you at first.
Bastarrika shares his works on Facebook and Instagram. For him, the sand is fascinating.
"(…) no matter how you look at it, it'll always teach you things if you're willing to learn"

Andoni Bastarrika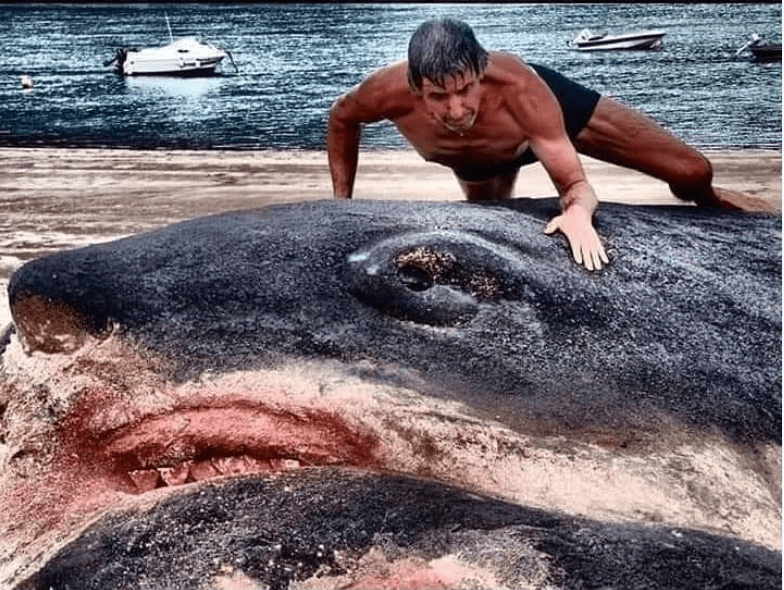 In my opinion, he's an incredible artist who doesn't seem disheartened by the extreme ephemerality of his art. Usually, what motivates artists is to create something that will last, something that people can look upon years to come and still deem it beautiful and incredible. With sand sculptures, that will never be possible. Bastarrika's art is doomed to disappear from the very beginning. Yet, he doesn't mind.
And if you don't mind taking a break from this read and trying another kind of land art, how about these Hypnotic artworks?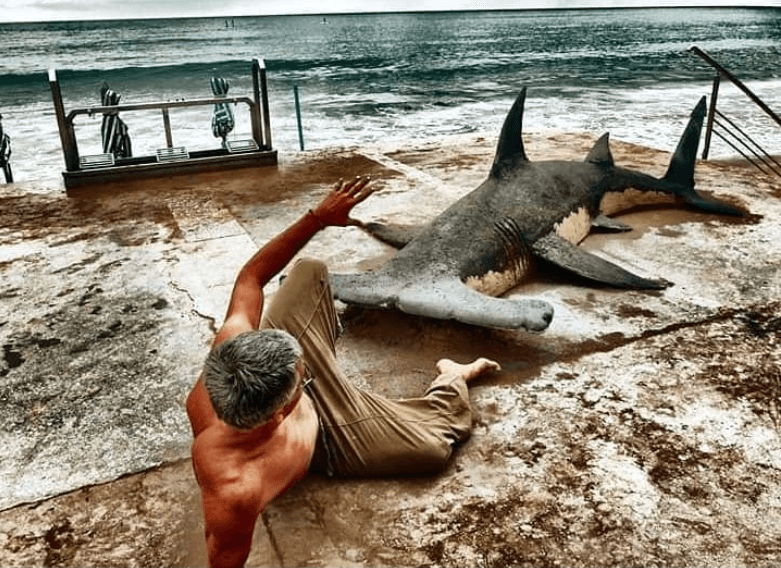 It all started with a walk to the beach in 2010
It was the summer of 2010 when Bastarrika and his two daughters went to the beach and played with sand. They've created a little splendid mermaid which Andoni really loved and he ended up doing it regularly while also keeping people updated on Instagram and Facebook about it. He has developed his technique ever since, making use of ash, coal, clay, or stone powders in order to colour his sand sculptures.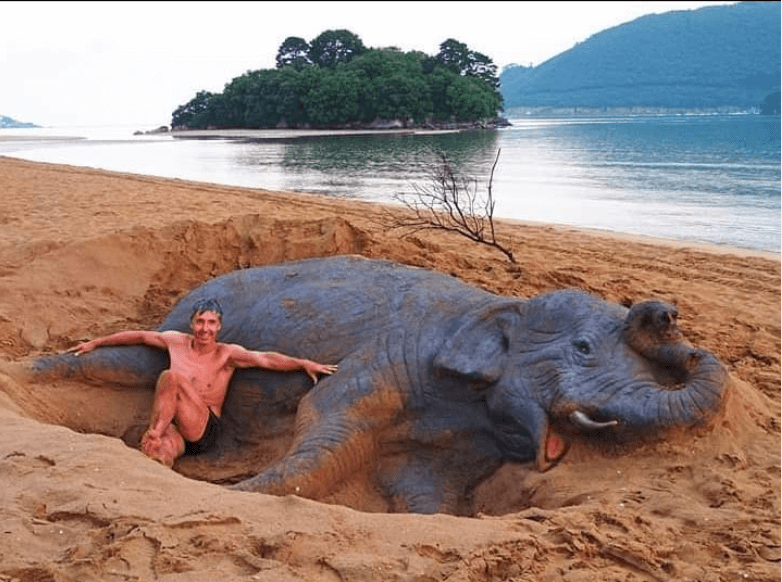 The work itself is pretty demanding. He spends between six to 12 hours on his works, even two days for an elephant piece. Bastarrika loves animals; he regards them as free and wise spirits we humans could always learn something from. Do you want to check some more of his sand sculptures now? Look at them in peace and think about the coming summer days when maybe we'll get the chance to bask in the sun, on the beach, again.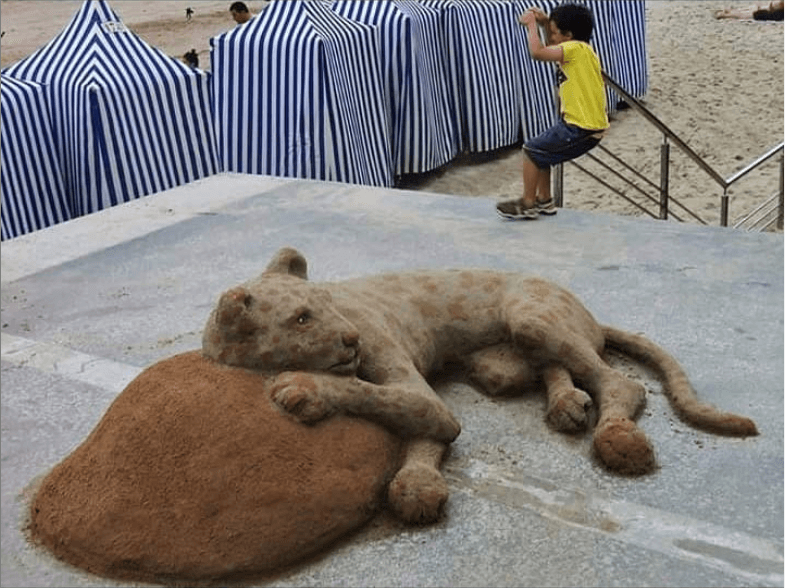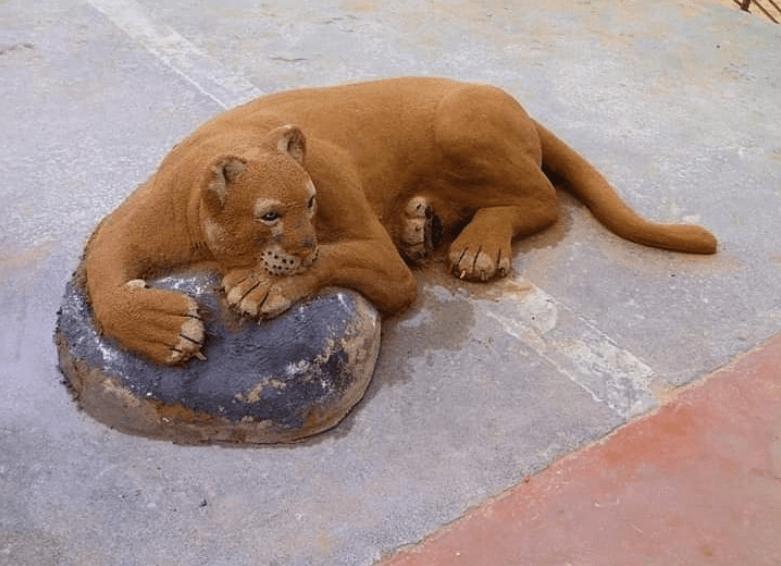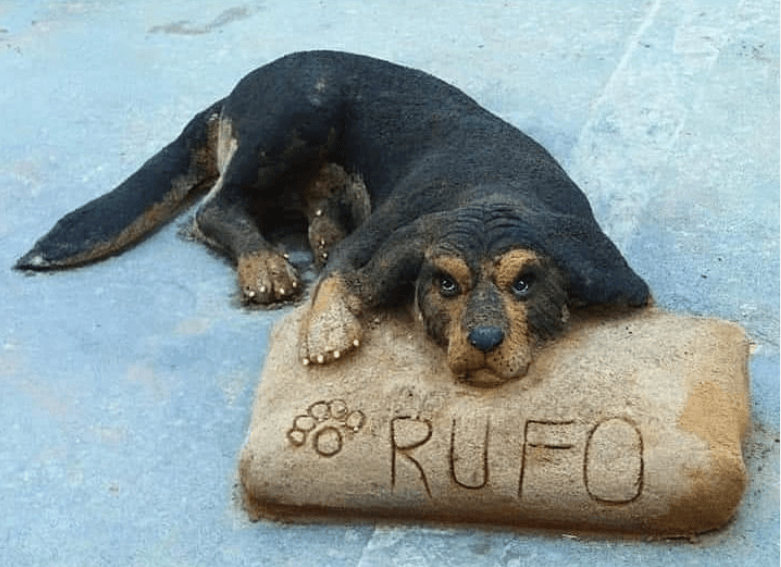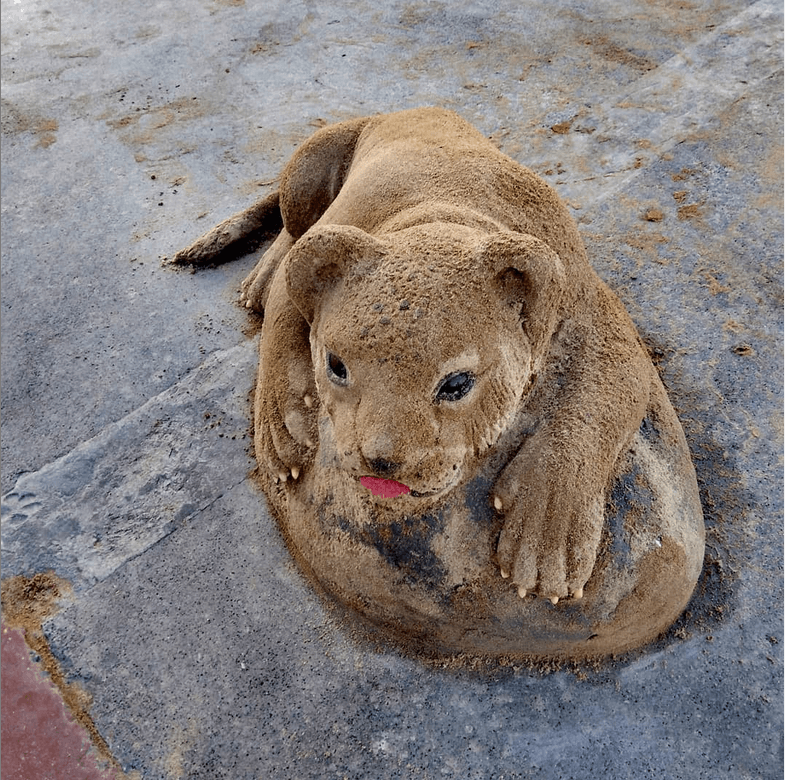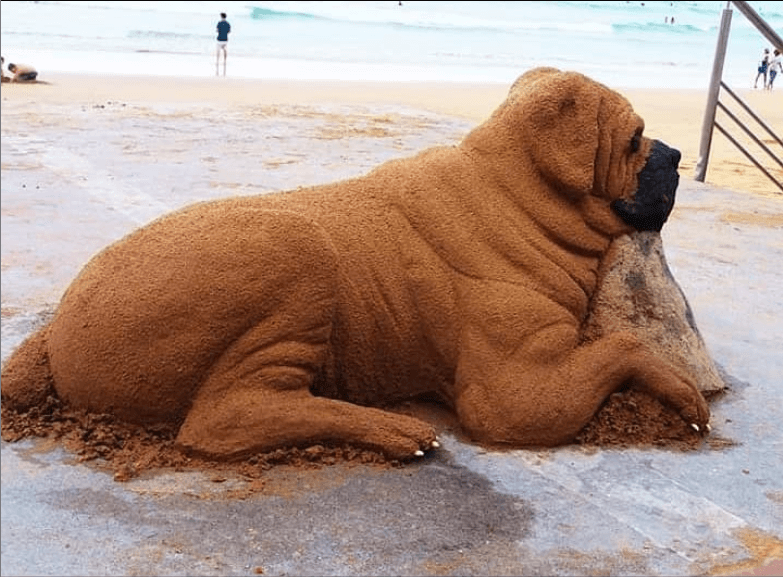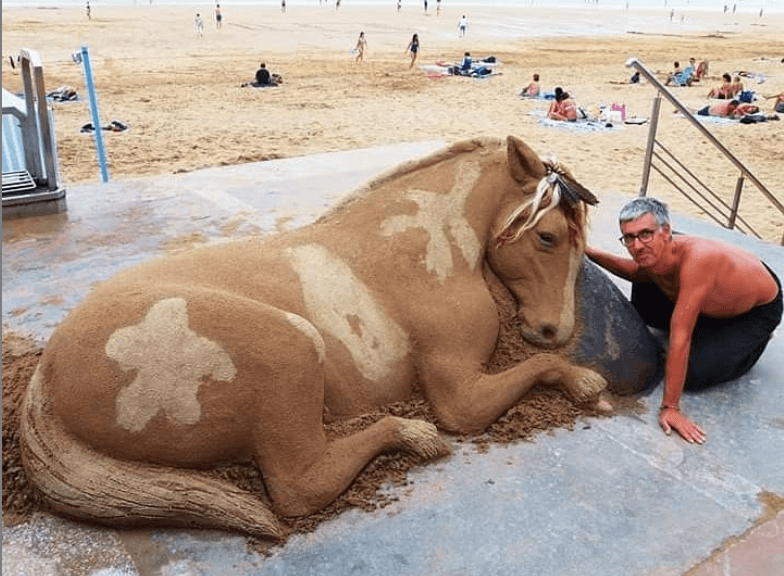 This horse's expression is just so real. I love horses and spent a lot of time with them while I was a kid and I can say this sand sculpture is amazing and brings back memories. What about you?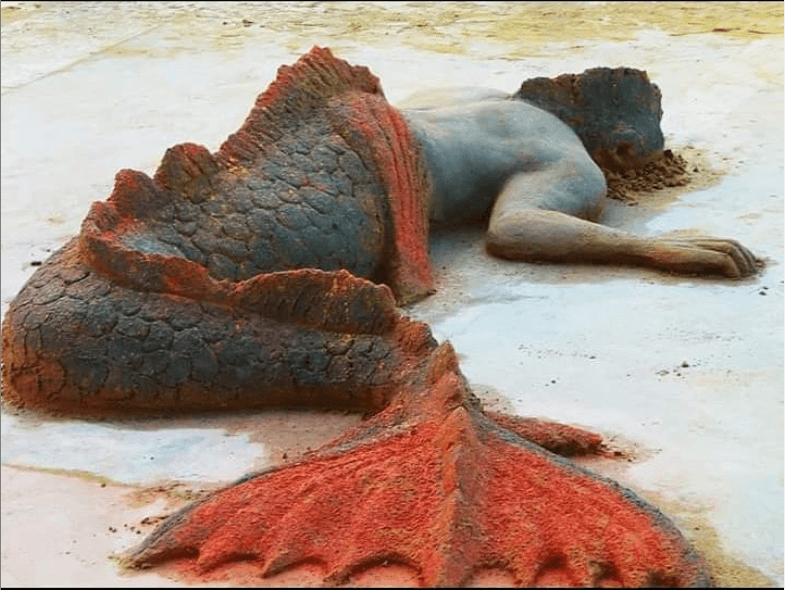 Just imagine having to colour this beautiful sand sculpture! What exactly did he use, I wonder…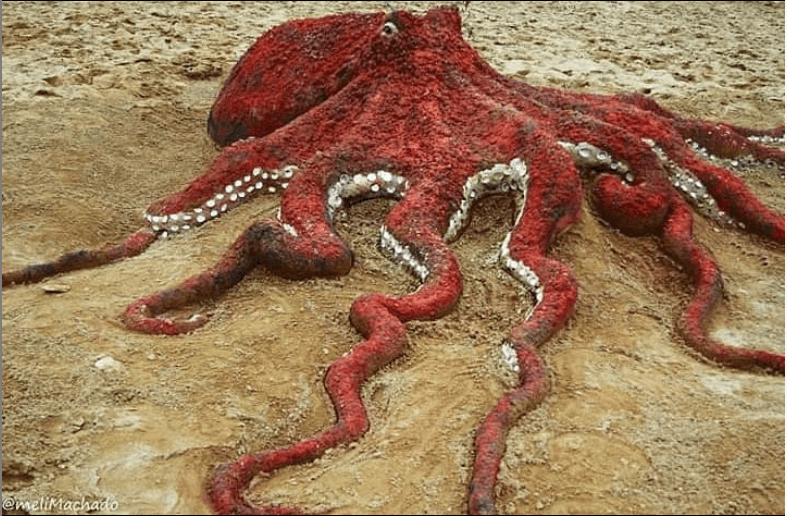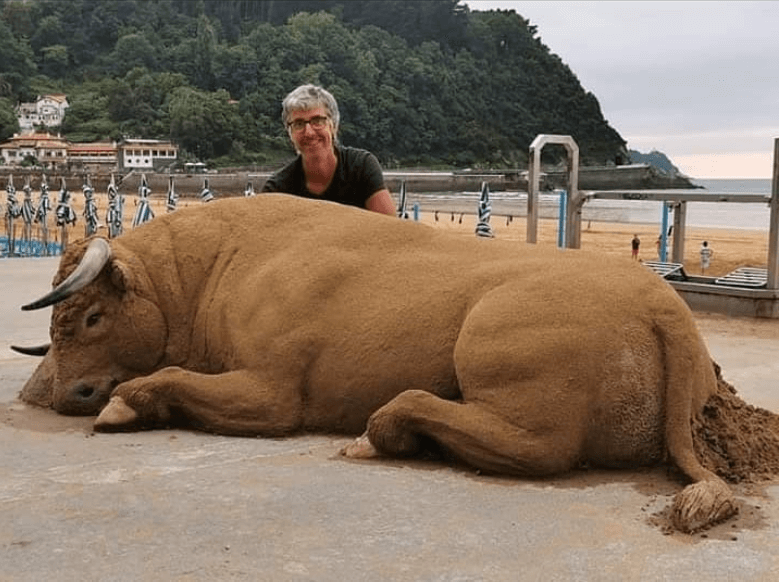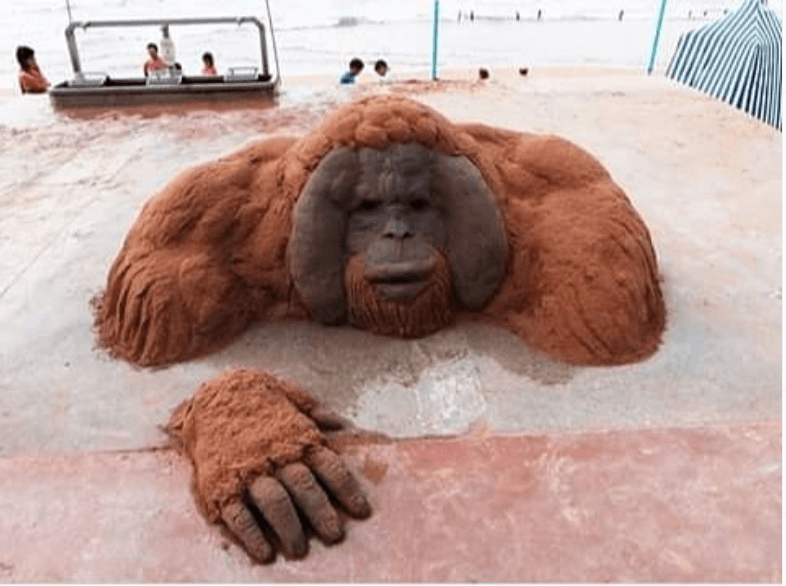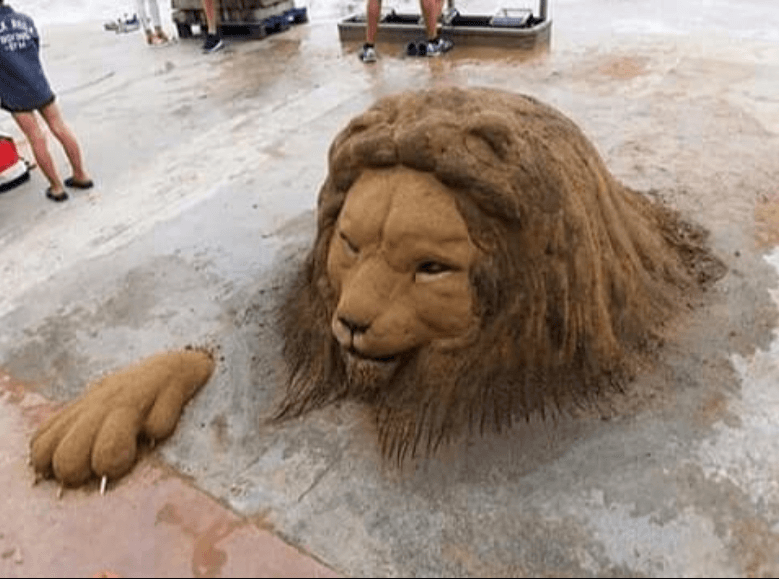 Little doggo' relaxing at the beach. What do you think?