If you close your eyes, and take a bite, this bagel tastes like any other delicious concoction from The Bagel Store in Brooklyn, but open your eyes and be amazed!
These beautiful bagels hold every color of the rainbow and come with crazy toppings to match!
You can just have cream cheese and lox with you multi-colored munchies, but why not be adventurous?
Enjoy your vibrantly streaked rainbow bagel with a scoop of sweet and creamy funfetti cream cheese, or maybe a rich chocolaty cannoli cream cheese.
If you get the chance to watch the experts in action twisting the multi colored mounds of dough , it's a blast!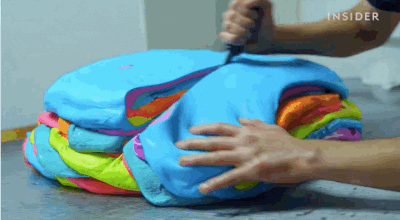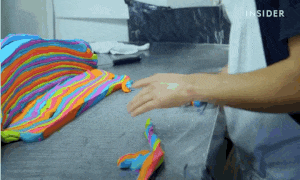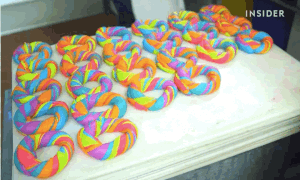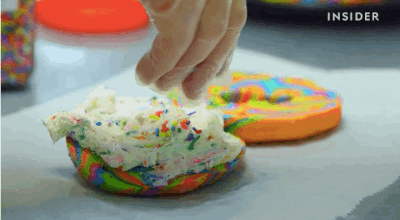 The beautiful bagels will turn even the gloomiest Gus' frown upside down!
Not from Brooklyn? Don't fret if you're an out-of-towner — they also ship  these beauties nationwide!
Surprise someone you love, or just indulge yourself by ordering a dozen of the leprechaun approved beauties today!
Source: Buzzfeed