Most people never realize the importance of designs in our daily living and baking and that it's one of the greatest outlets of designs we can think of. For a baker, it is essential to include designs in its creations to attract customers. The rolling pin, being regarded as one of the essential part of baking, is now available in Etsy Shop Mood for Wood , with such a playful embossed design to create fun and excitement in designing a cookie dough.
A retailer based in Warsaw used laser engraving to create these various designs on the barrel of wooden pins so that when it is rolled over dough, it imprints different repeating patterns of flowers, animals and dinosaurs.
Each of these kitchenware is made up of Polish beech wood measuring 17 inches long and coated with a food safe oil to prevent it from breaking and and to avoid the dough from sticking in the pin. To ensure that the patterns are carefully and visibly engraved in the cookie, the designs are deeply inscribed.
Mood for Wood has many designs and patterns for simple occasions and special days. These are locally made and produced by an artist whose specialization is in jewelry making and metalsmith. They also offer custom-made engraved items for personalized gifts.  Visit their designs and creations at Etsy Shop.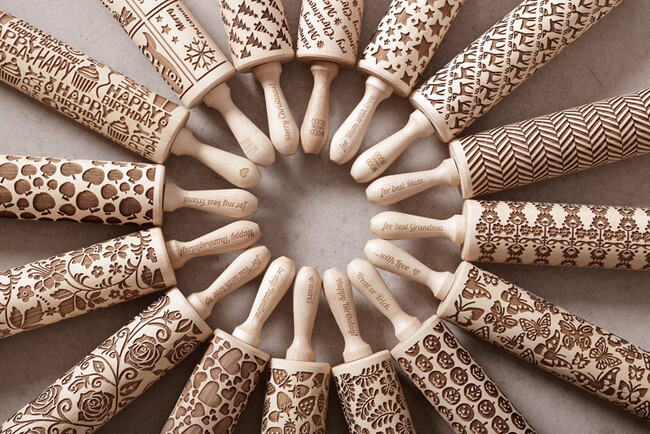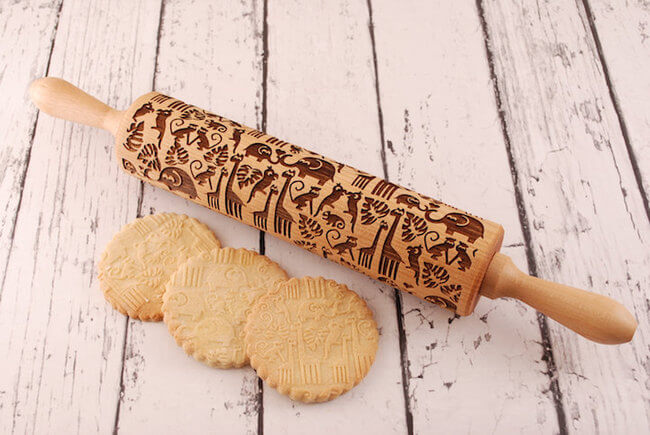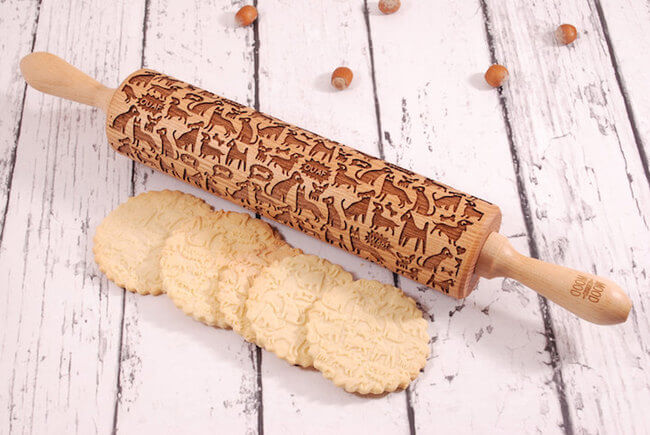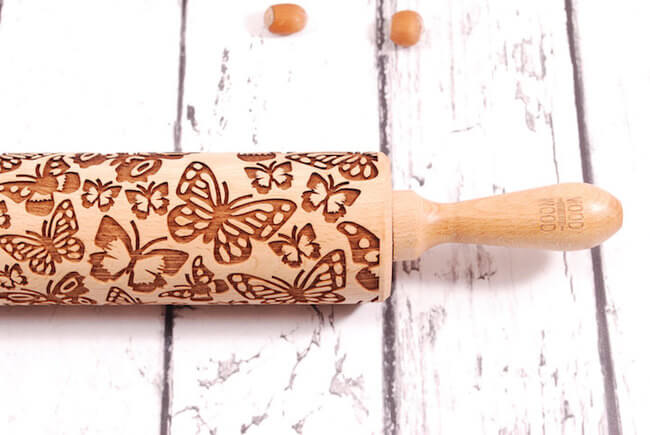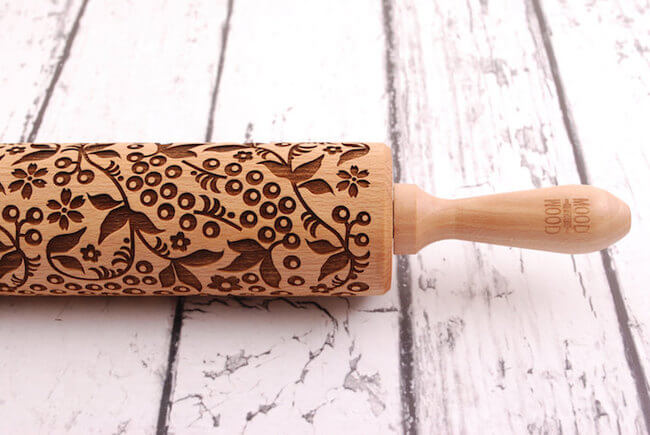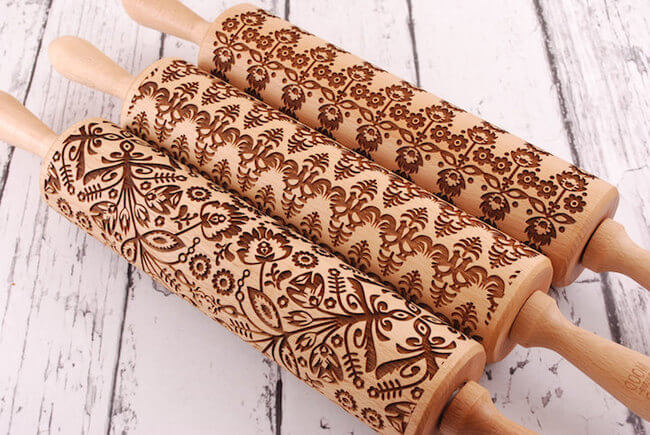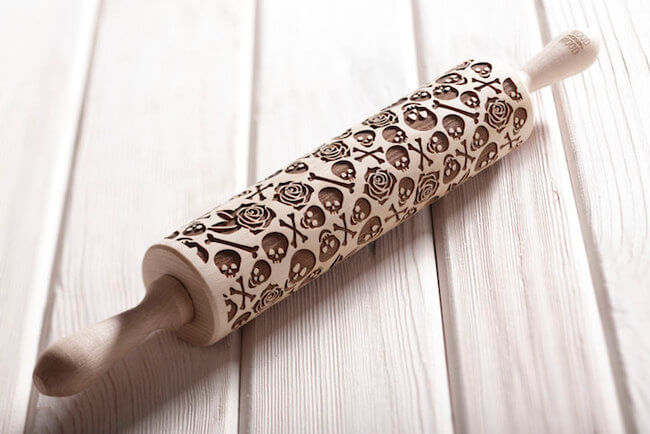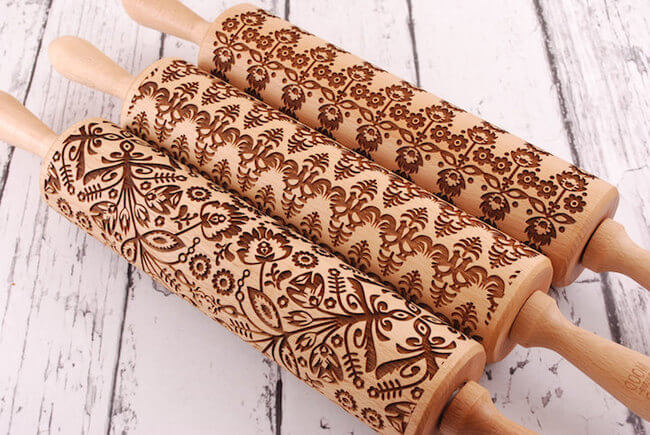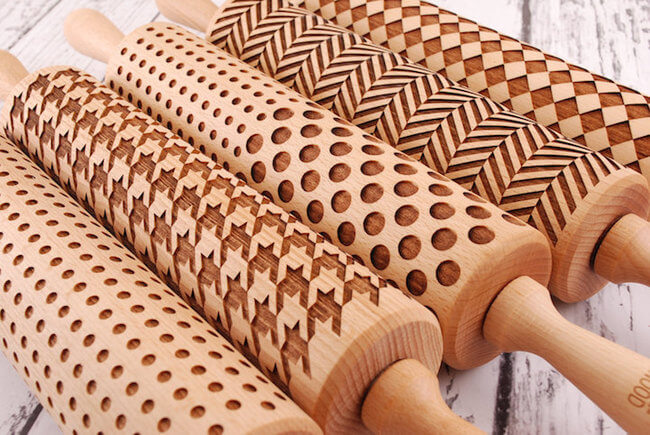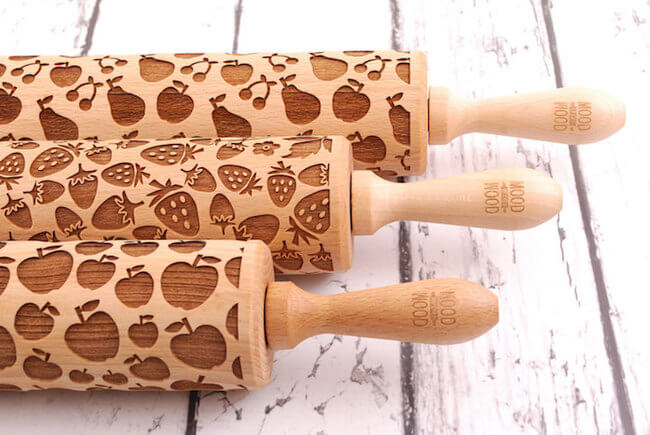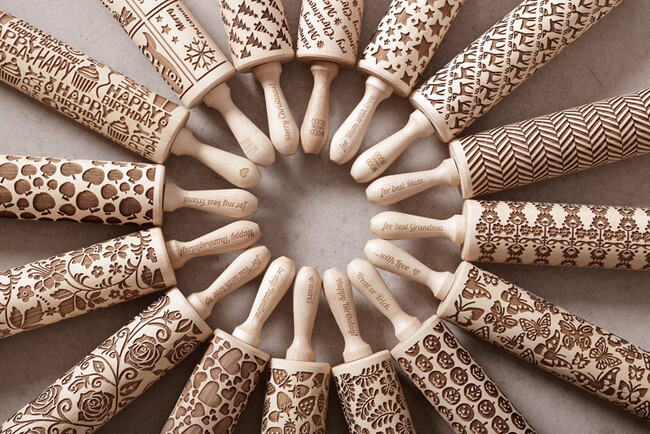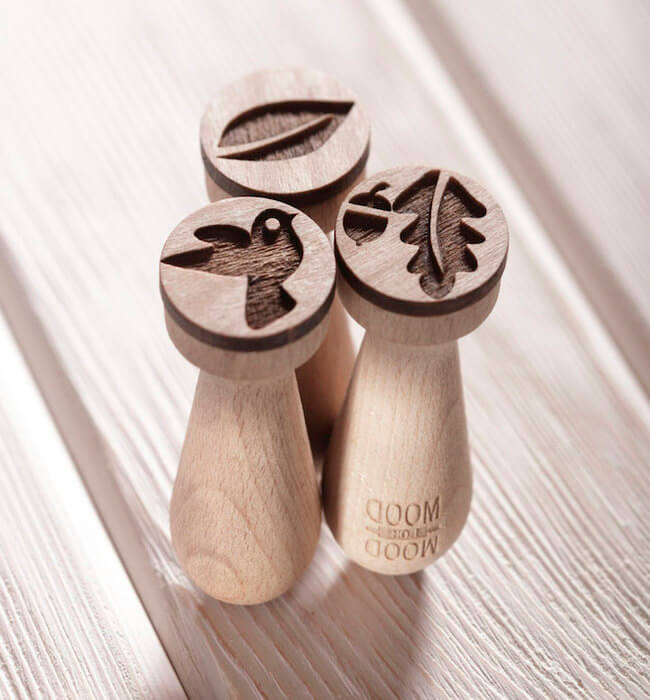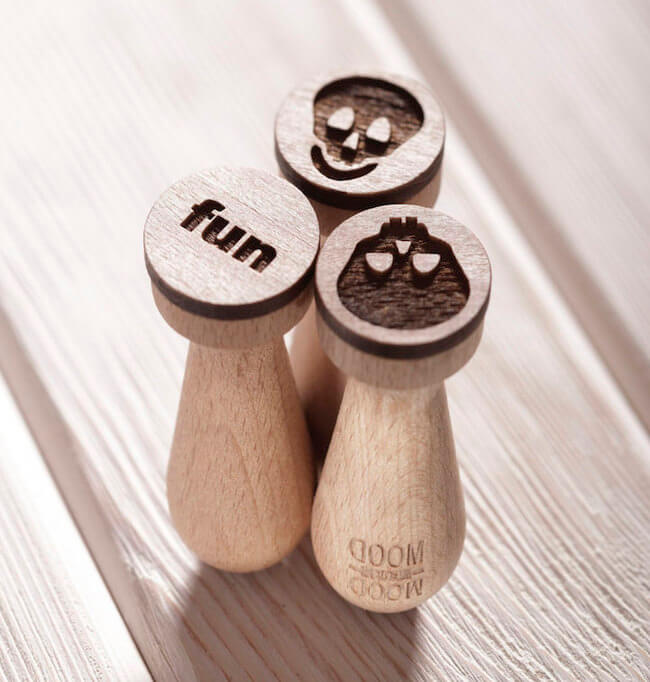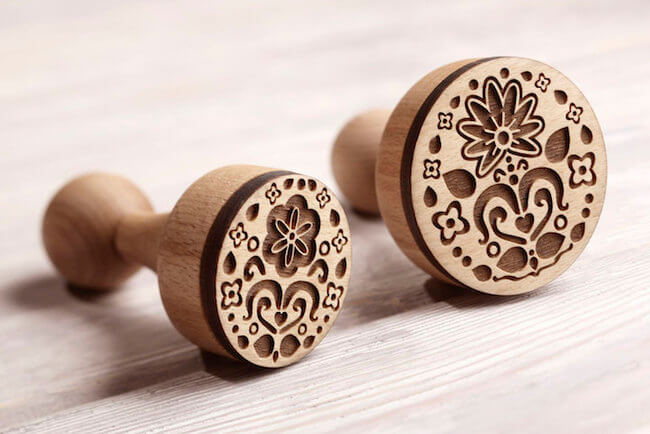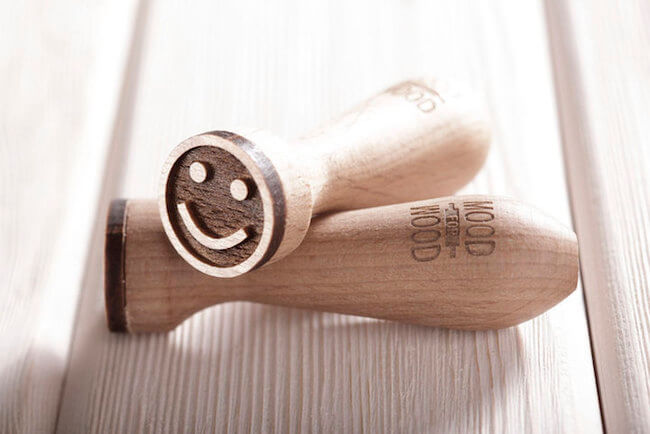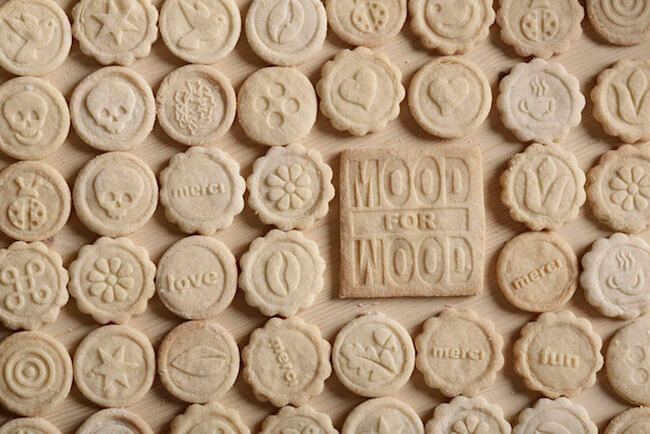 Source: MyModernMet