Three cities in Canada were treated to an early Valentine's Day special from Doritos, the popular chip produced by Frito lay company. Canadian chip lovers were treated to one dozen ketchup flavored roses for free.  Sadly, the deal was gone almost as soon as it started according to one company spokesperson.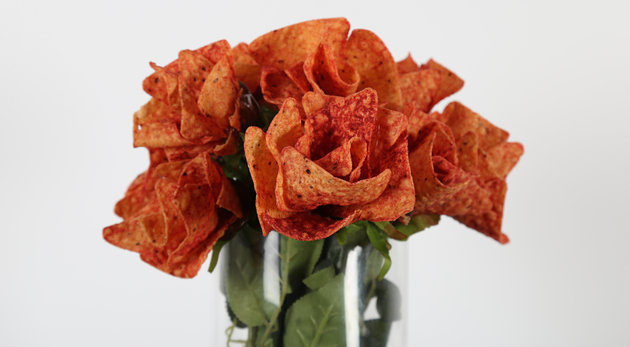 If this salty bloom is exactly what your sweetie would love for Valentine's Day never fear!  You have the chance to surprise your love with your own handmade version! The company has released a handy DIY guide so that you can personalize this brazen bouquet with their favorite flavored chip.
These easy to follow directions can be found  at www.doritosketchuproses.com   All you need to create this crispy creation is  a handful of fake flowers, some glue, and of course, a  bag of your favorite Doritos.  Be sure to get the family size bag, because you can't eat these roses, but we know you want to!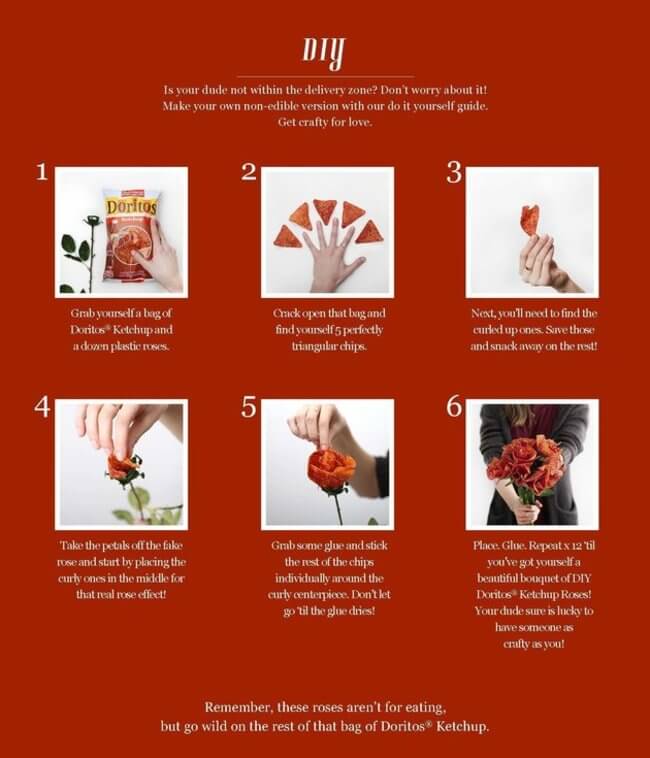 https://www.youtube.com/watch?v=51yQ51mg4uA
Source: Huffingtonpost