Canadian Star Trek coins is a real thing. Let's lead with that. Now after you picked up your jaw from the floor and your mind stopped saying what?! a million times, we can go into more details about these Star Trek coins from Canada.
Currency is everywhere and getting produced every minute. If you think about it the currency we use is nothing more than some ordinary material that is produced by the earth.
But it was not always like this. Almost a century ago people were still using golden coins as currency.
Ever since we started trading with currency, humans used valuable coins made of gold and silver. It all started to come to an end in the 1933s when someone out there just thought that it was a better idea to print useless paper and give it an imaginary value, rather than keep using gold.
Well, now people need to suffer going through inflation periods and such. Yup, inflation, and prices rise just because we use some useless paper with imaginary value.
But there is still hope to figure out that we could change how modern currency works.
That is how Bitcoin and other virtual currencies were created. But still, they are not the most perfect solution. The right currencies that will give humans the least amount of problems are gold and silver. And finally, one country is taking a step to creating them.
200 dollars worth gold currency in the new Canadian Star Trek coins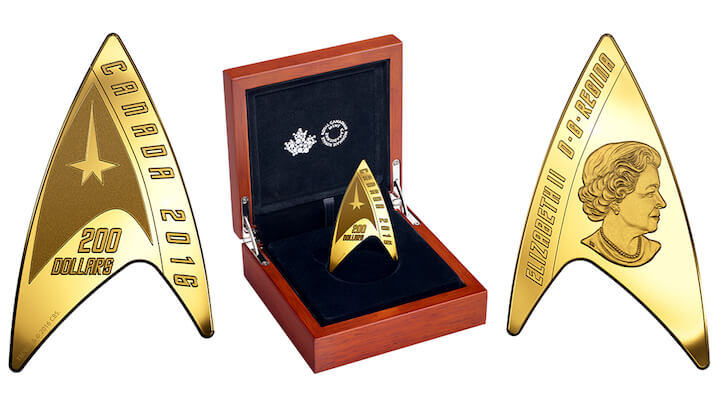 Canada will be launching gold currency throughout its state. But that is not all. What makes these coins unique is that they are inspired by star trek. The coins will have images on the sides that relate to characters from the star trek movie.
Finally, something that is not just about politics when it comes to the images of currency. This is actually the first step in the future that we are actually taking this year that impacts humans positively.
Related: 10 Star Wars Aprons
These coins will vary in value. Since they will be launched after a few months, it is not clear how many different valued coins there will be. But it is sure that the cheapest coin will be worth 25 cents to $20.
You probably are wondering what the most expensive coin is. The value of it will be $1300 and will be made out of 99.99% gold.
25 cents blue star trek Canada coin.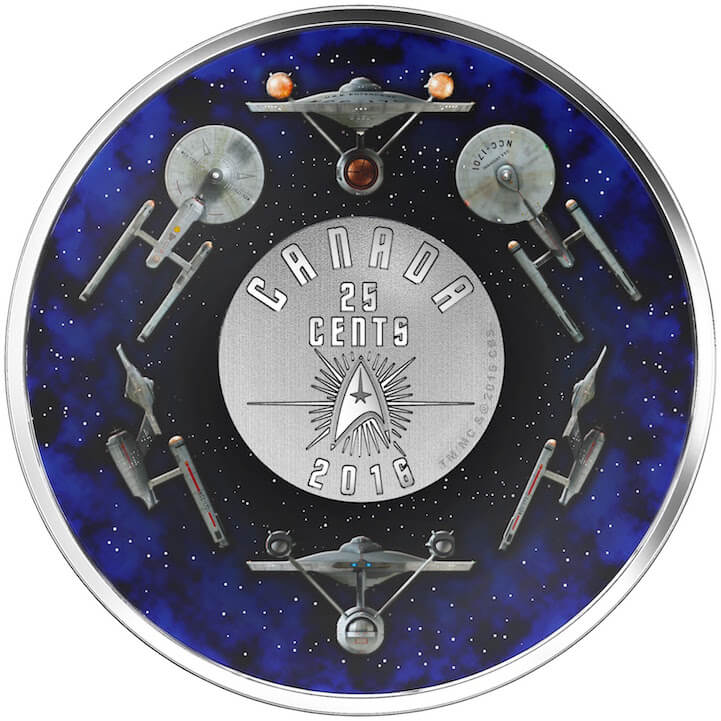 20 dollars worth coin with a space ship font.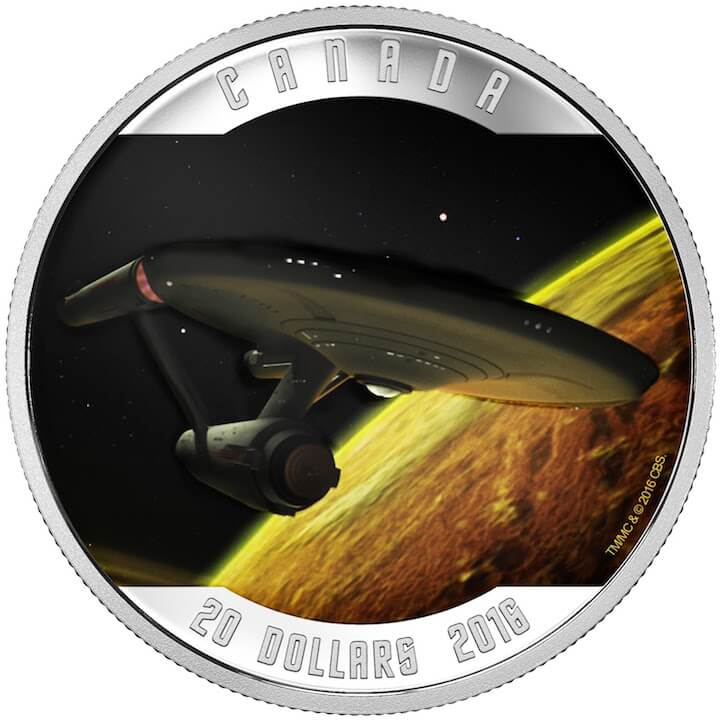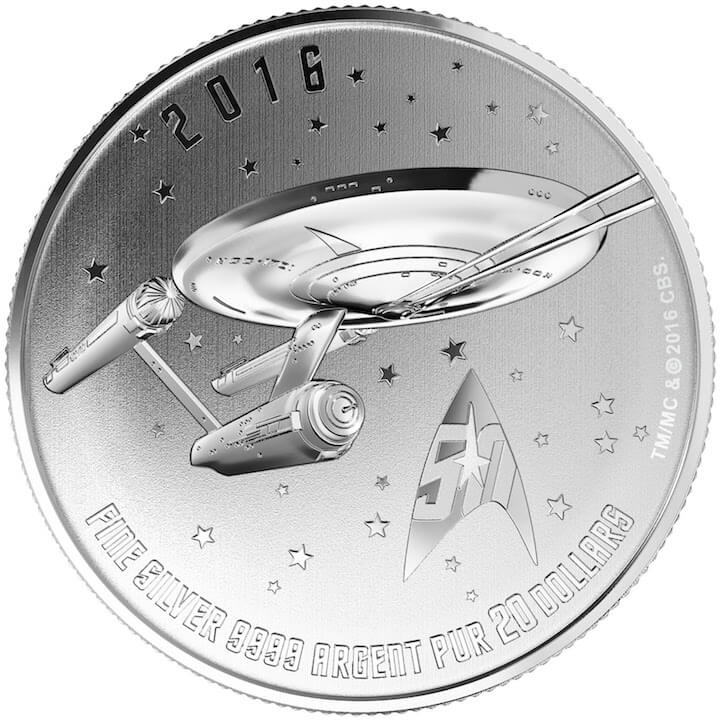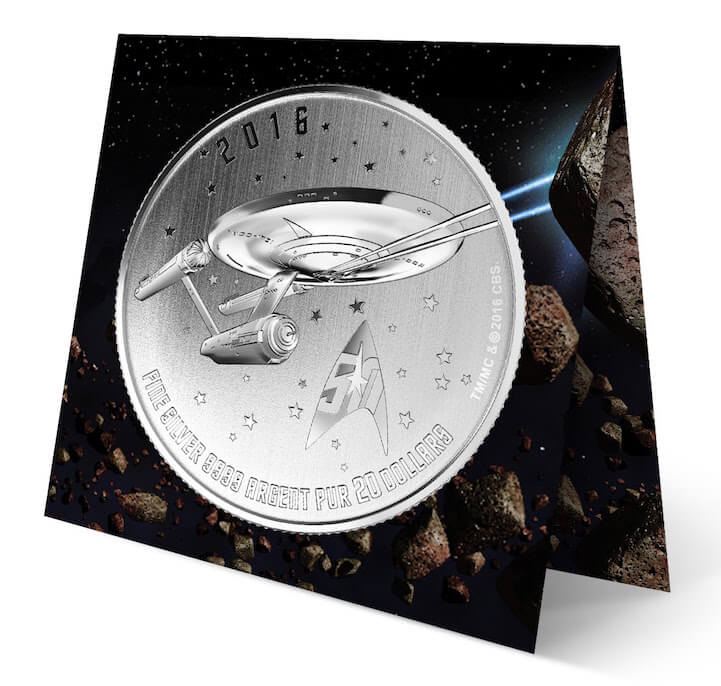 Check out the rest of the Canadian Star Trek coins in the gallery series below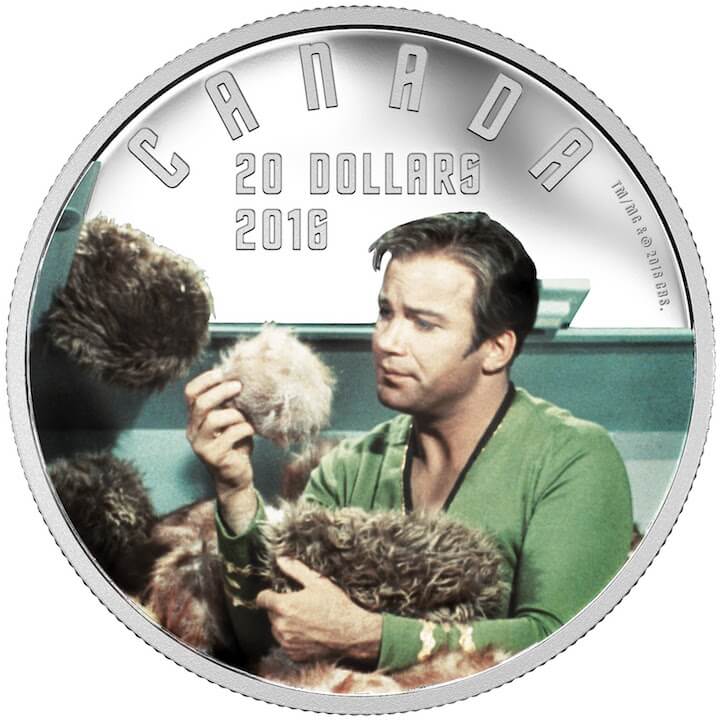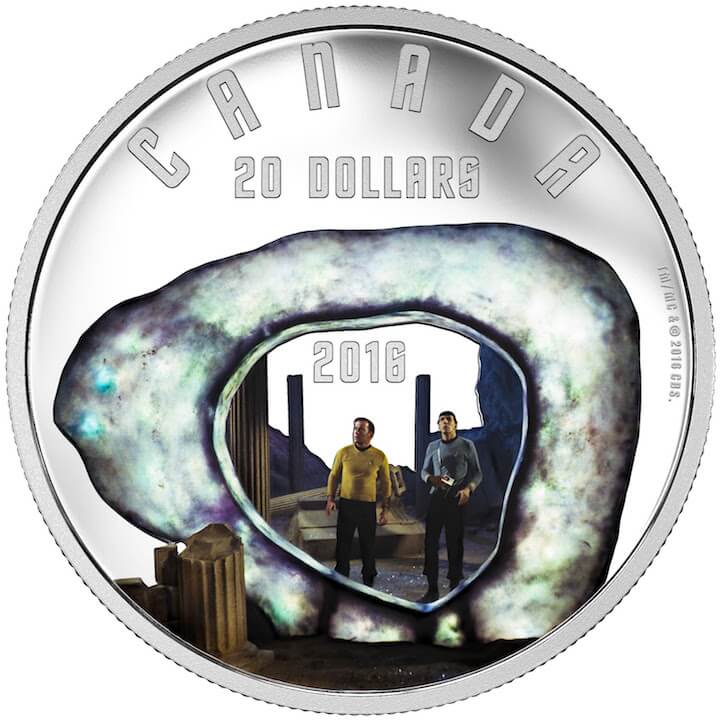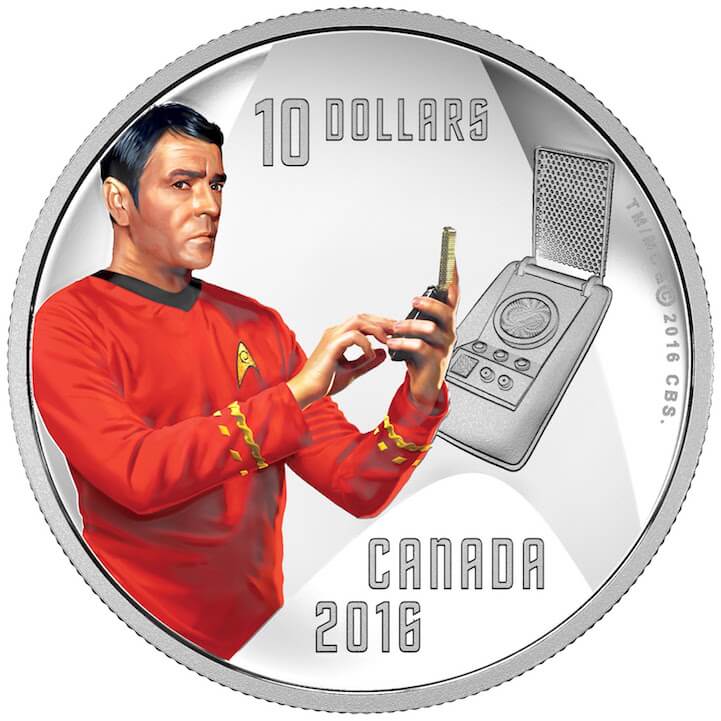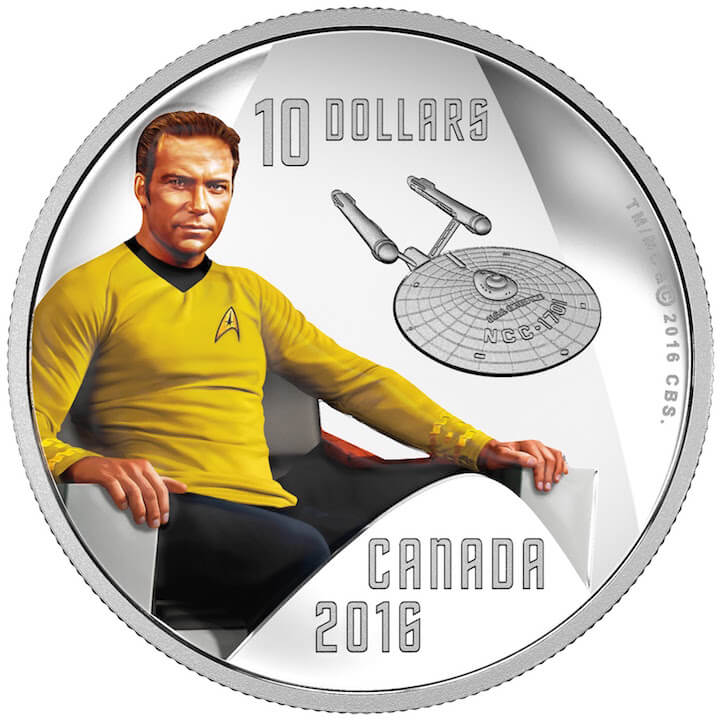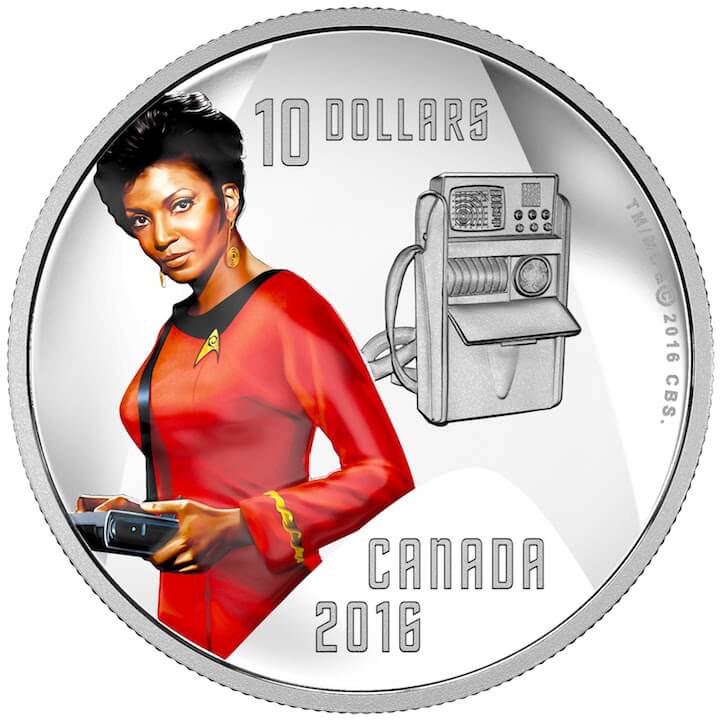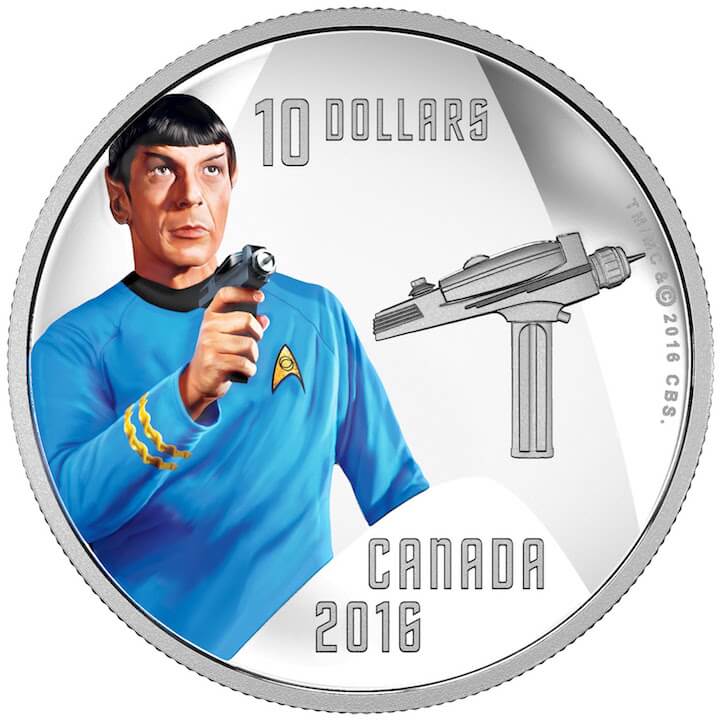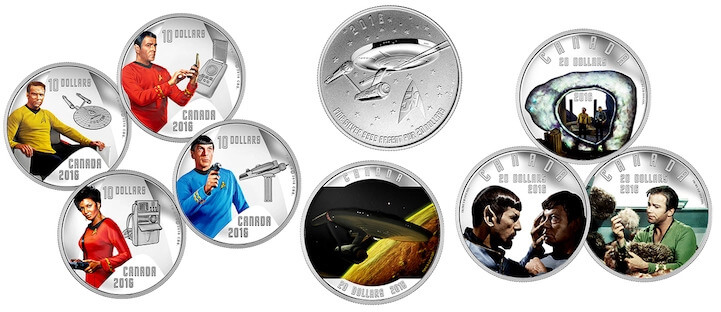 We never thought we would write about actual Star Trek coins but here we are. The Canadian Star Trek coins are real and they honestly look very awesome!
all images via mymodernmet