On June 26, 1990, in Phoenix, Arizona was recorded unbelievable a record-breaking 122 °F (50 °C). This time of the year in Arizona is really hard and things are getting a mark of an emergency situation – the flights are being canceled and everything is melting, like mailboxes and streets signs. Here is the collection of photos running through the Internet portraying the Arizona heat. How is it this year? Share with us your photos and experiences. What do you do to refresh and cool down?
1. Today in Phoenix, Arizona, USA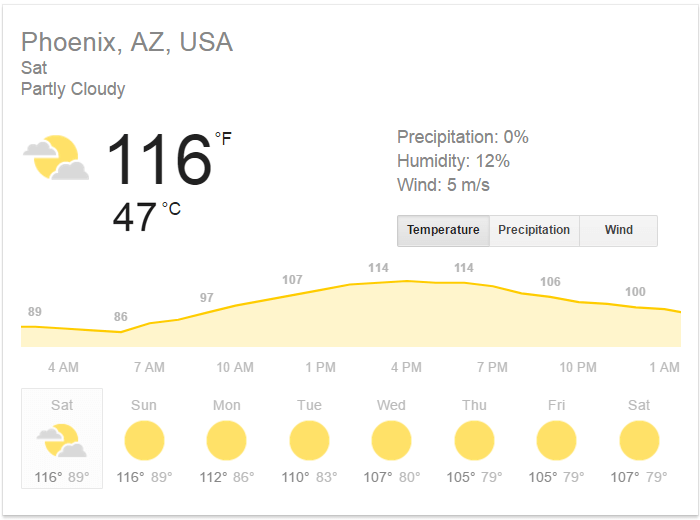 2. When they say it's like in the oven, they mean it in Arizona.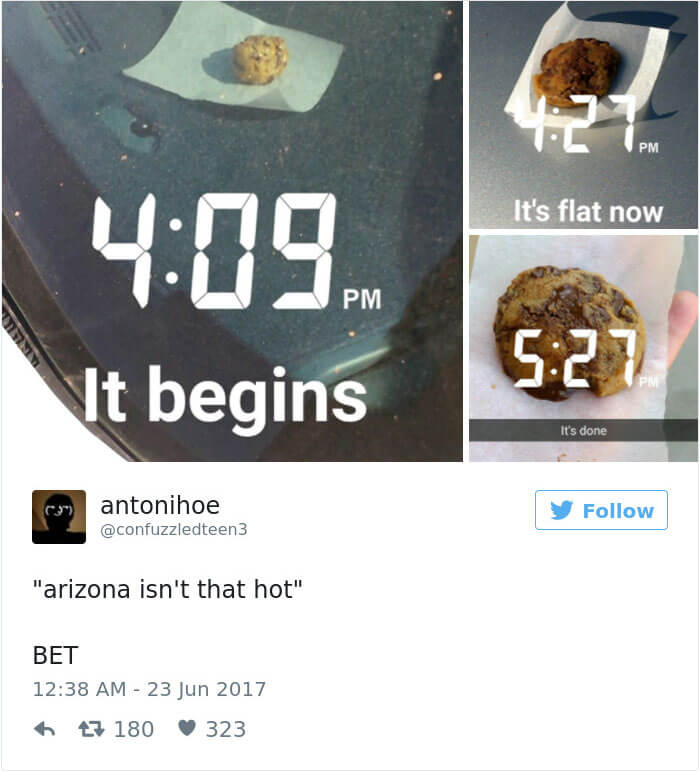 3. Just put on kitchen gloves and carry on.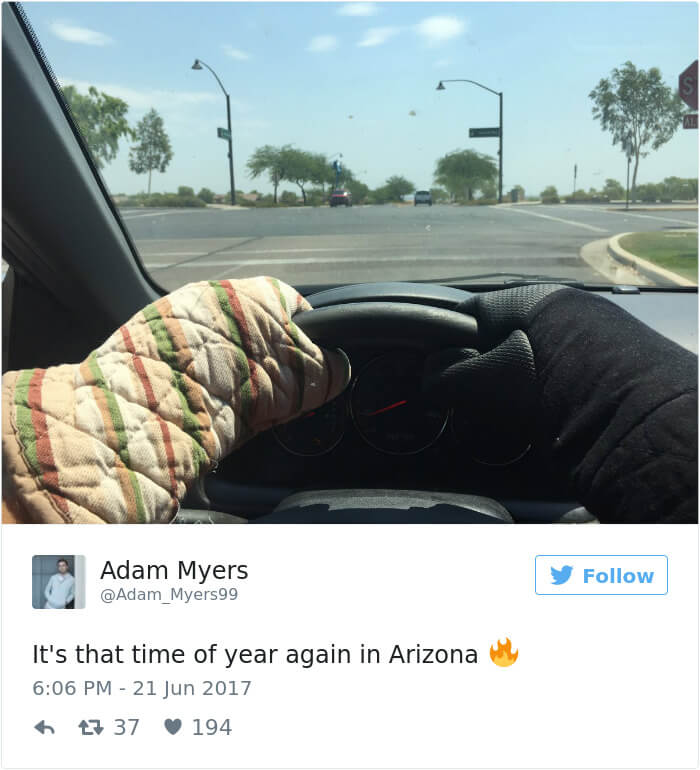 4. Puppy needs protection for the paws, it's so hot on the streets.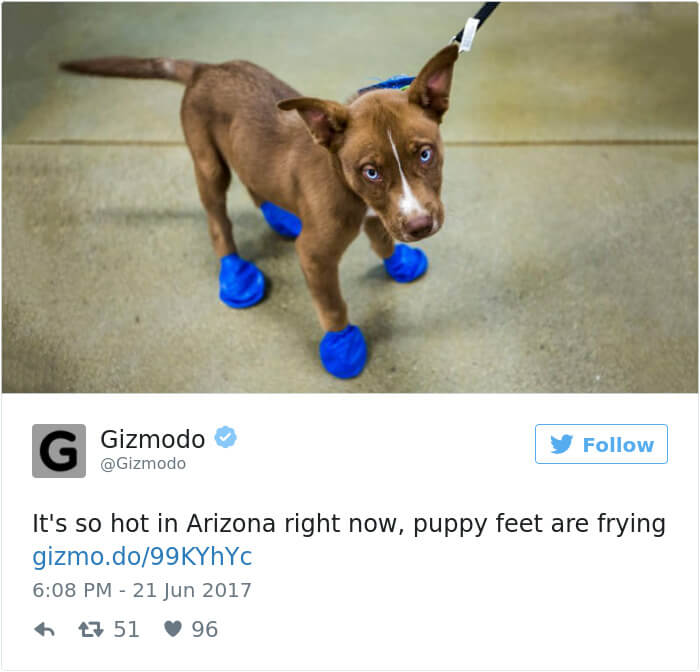 5. Everything is melting…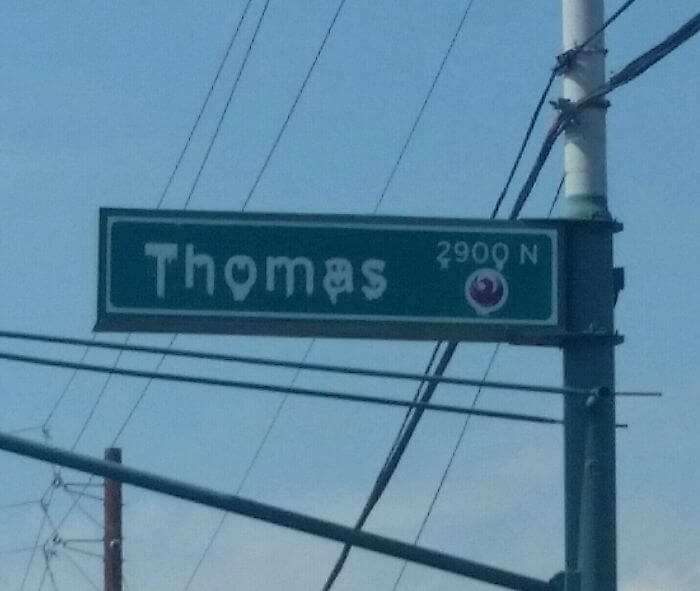 6. Plastic mailboxes don't do well in Arizona.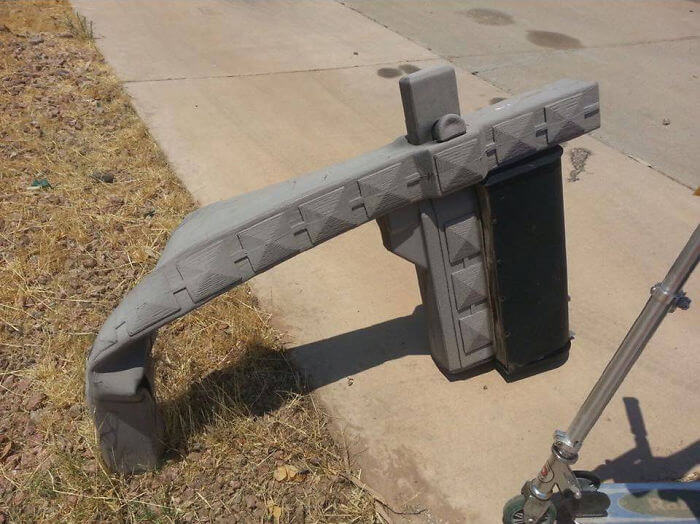 7. Car Baking…In Arizona this time of the year.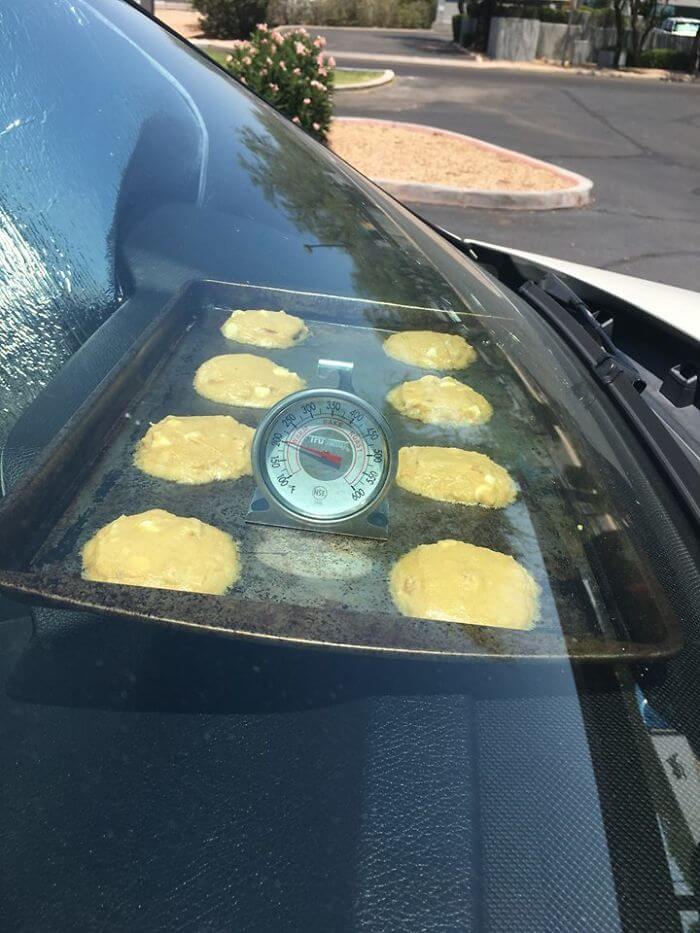 8. Looks like Hell – literally. Arizona weather map almost runs out of colors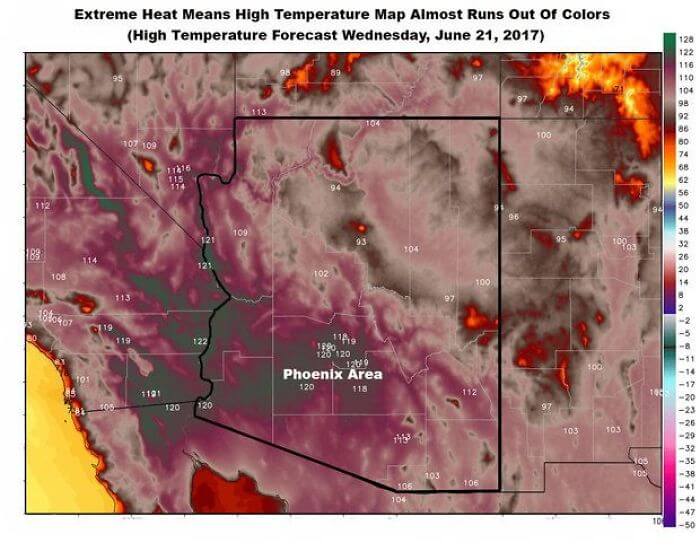 9. So hot in Arizona, street signs are melting.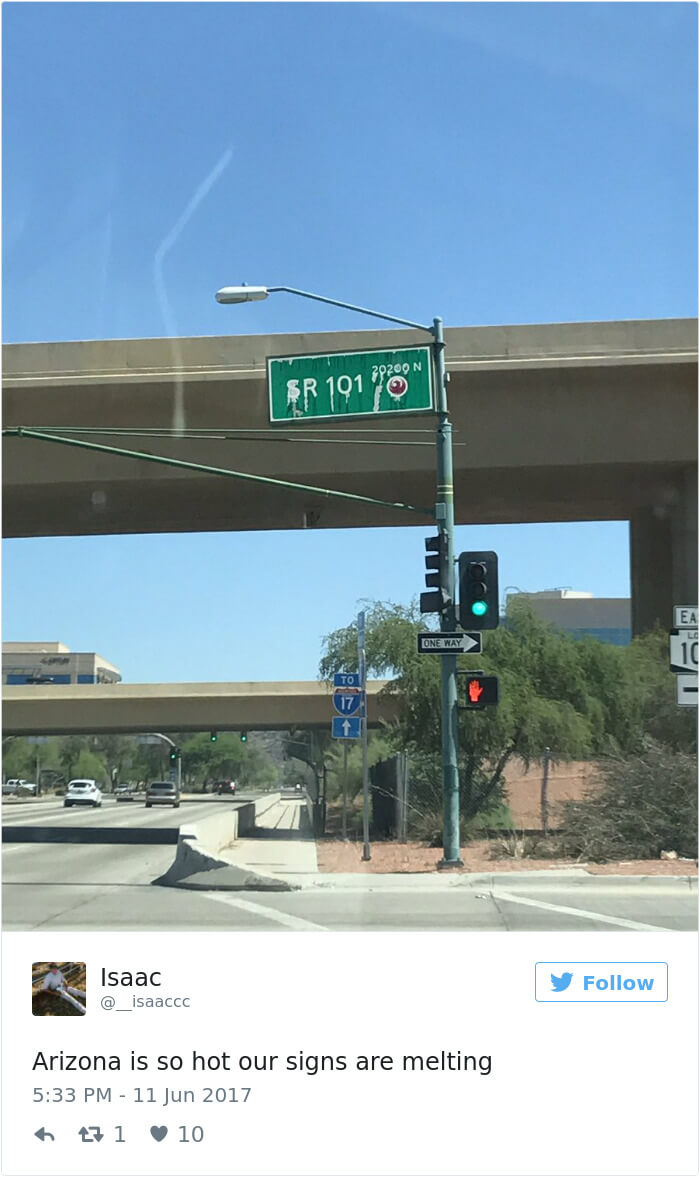 10. Too hot for cactus?!
11. There is science behind – Airplanes can't fly because it's too hot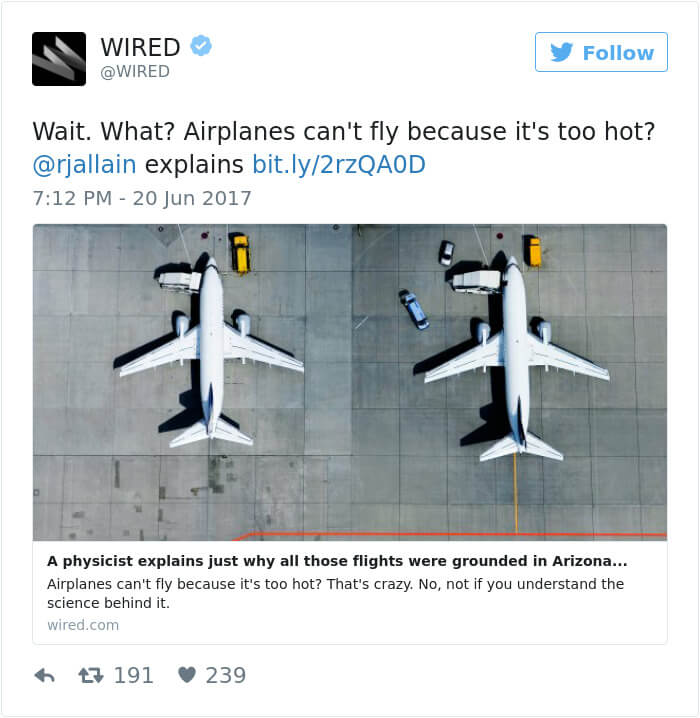 12. It's so hot in Phoenix – after an hour in the mailbox.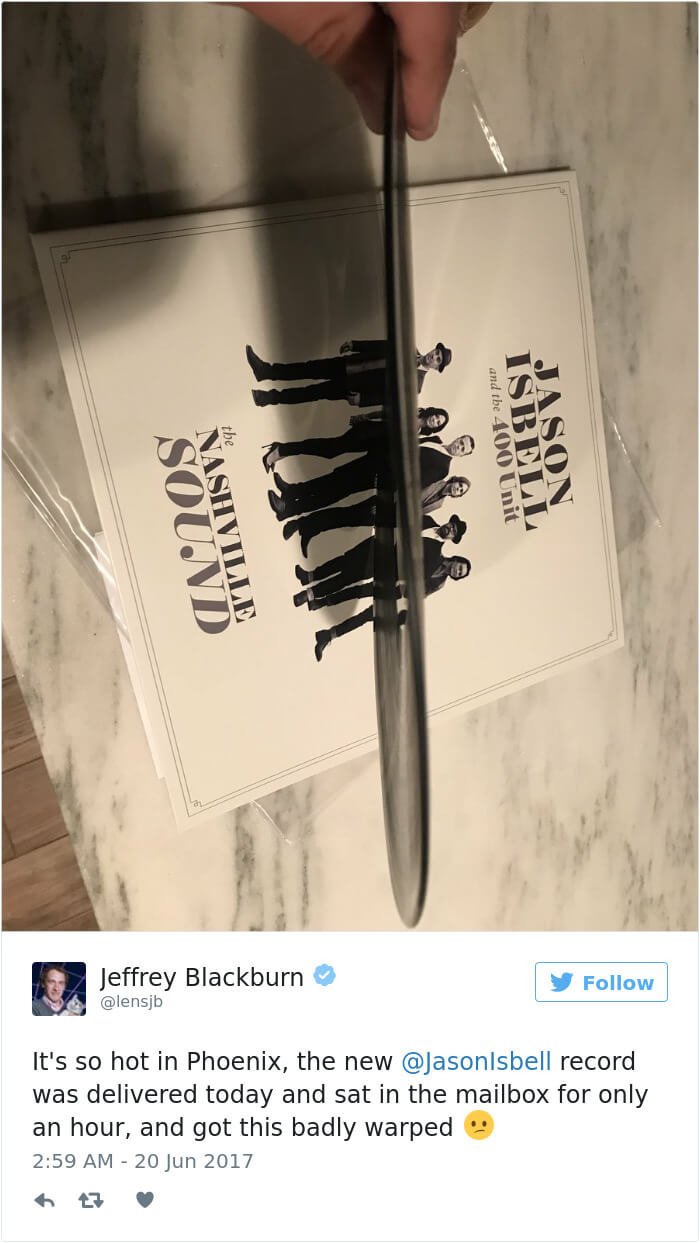 13.  Woman finds desert critter taking a dip in her pool: "Sorry, ma'am, I need this so bad"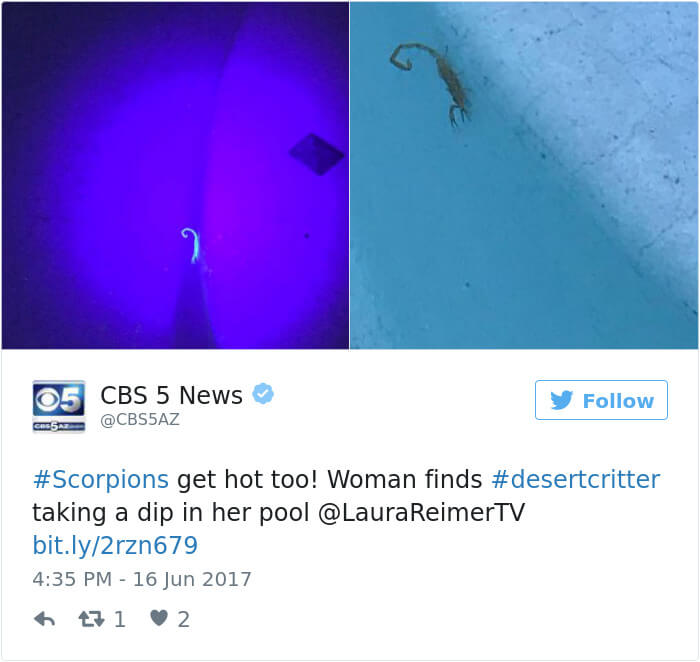 14. Bye, bye fake rock plastic wall.