I don't know about you, but I can't help myself thinking on Buck from Ice Age 3 when I look at this cat. Although he was a weasel he was also into adventures in all its forms and missing one eye.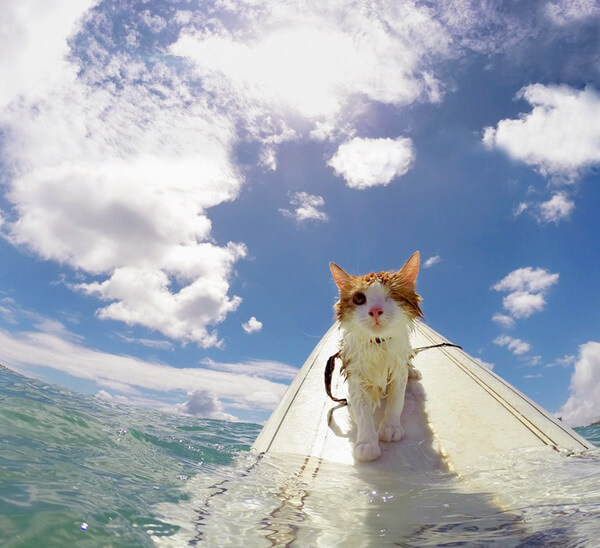 Maybe Buck really is the alter ego of this cool cat named Kuli who's been riding waves in Honolulu, Hawaii since he was only 6-months-old. He was rescued from the streets by his owner, and today surf buddy, Alexandra Gomez. Due to infection he had when rescued, his eye needed to be removed by surgery. Ms Gomez used to bath him while he was recovering from the surgery and probably that's how he got use to water.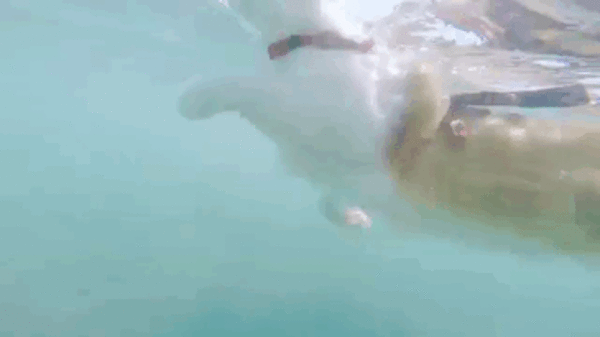 "Never had I felt so alive than when I was so close to death." Buck from Ice Age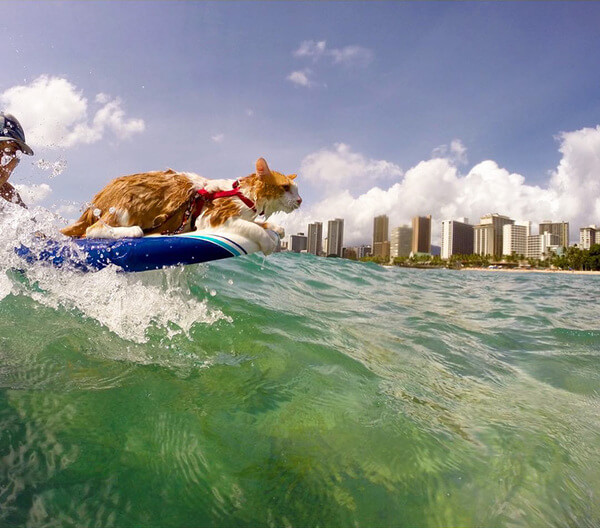 But, jokes aside, Kuli is safe on his surfing adventures on a special board.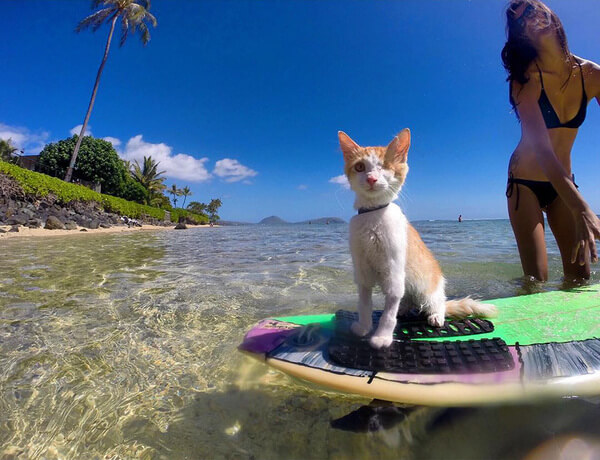 "His first time in the water, we just let him float on the board by himself near the shoreline and I would paddle around with him," Ms Gomez told dailymail.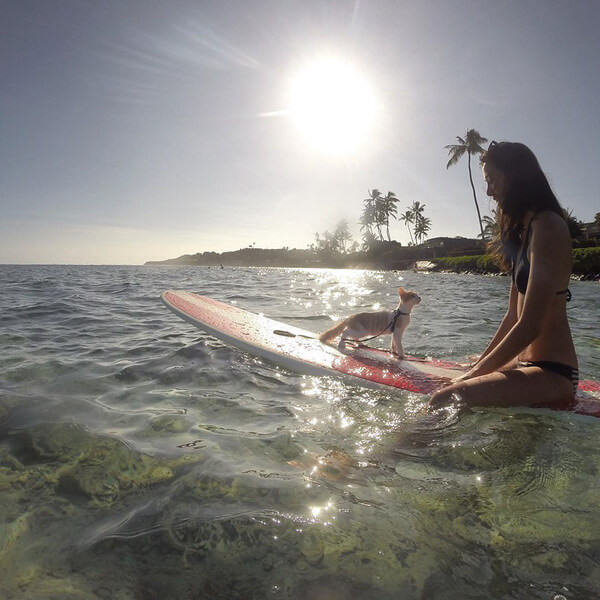 "Before we knew it we were looking for waves to surf."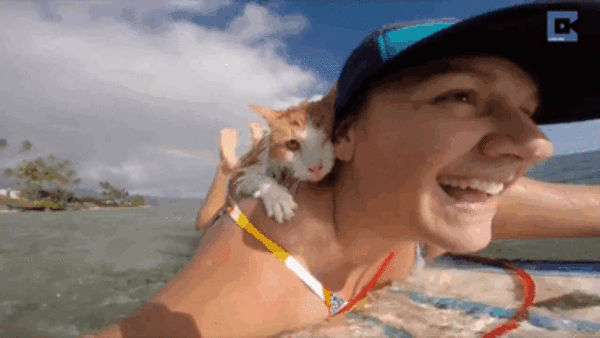 "Before he could swim confidently on his own, Kuli always wore a life jacket"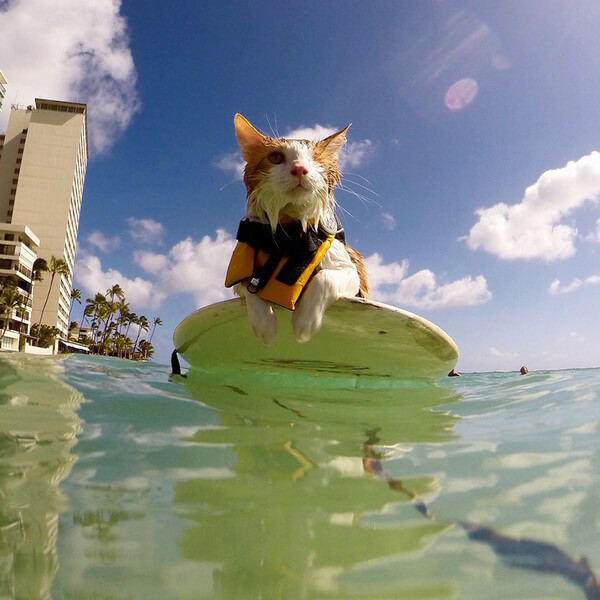 "He still wears it from time to time depending on the conditions – but we are careful not to take him out if it is too windy or the water is too rough," says Ms Gomez.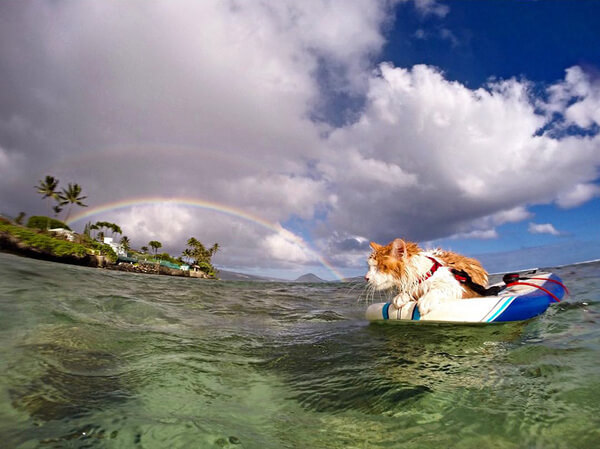 Watch Kuli (means "to look blind") surfs in the video below.
Source: Boredpanda