It's nothing new that New York City is a special city, there's just something about it that makes it unique and everyone who ever visited her or lived in NYC will agree. This gallery called New York City From Above feature stunning photos of NYC from way high at 2,000ft flying in a helicopter and showing us a few pictures of city landmarks. ( scroll for full gallery )
Photographer Jeffrey Milstein wanted to take stunning photos of the city and he went to extraordinary efforts to accomplish this. The results are pretty breathtaking as you can see, the usual and famous landmarks are featured like the Empire State Building, The Statue of Liberty and Times Square.
However along side these popular places, Jeffrey also photographed a few places that you don't usually see on newspapers and websites like a few residential neighborhoods and housing development areas.
Have you ever heard of Stuyvesant Town? It's a beautiful area with brown buildings that form an interesting geometric pattern when viewed from above.
Milstein says " When i was young i had a love of planes and flying. My earliest aerial photographs were taken while flying a rented Cessna 150 around Los Angeles as a teenager. I was fascinated by how everything looked from above."
Jeffrey continued " Fifty years later i took to the air again to photograph the man-made landscape, this time with high resolution stabilized cameras and a vision informed by my years spent as an architect and photographer."
The photographed wanted to document the unique patterns and lettering and show the complexity of cities like New York City. He prefers to show airports, container ports and residential areas or commercial areas that grow over time and all connected by roads and highways, could be viewed as living organism.
There is something unique and beautiful with taking photos from an altitude of one to two thousand feet. At this height a view opens up leaving you breathless and showing you things you never see from the ground, yet it is not too high so that you miss the little details. As Jeffrey says, you can still see details like the hand of the architect like in the Masonic inspired patterns of The Park La Brea housing development in Los Angeles. Another good example is the geometric site plan of Stuyvesant Town in New York City.
It's easy to see the economic differences from high above the city of Los Angeles. The color shifts as you fly over lower economic areas from brown toward a green and blue color in more wealthy neighborhoods which obviously have more pools, trees and tennis courts and their roads are more developed.
The American Dream is very eminent in the photos Jeffrey take. On one hand you can see green houses with huge tennis courts and pools and just a few miles away brown scenes with parched earth and broken houses struggling to survive.
1. Photographer Jeffrey Milstein photographs New York City from above hanging on the side of a helicopter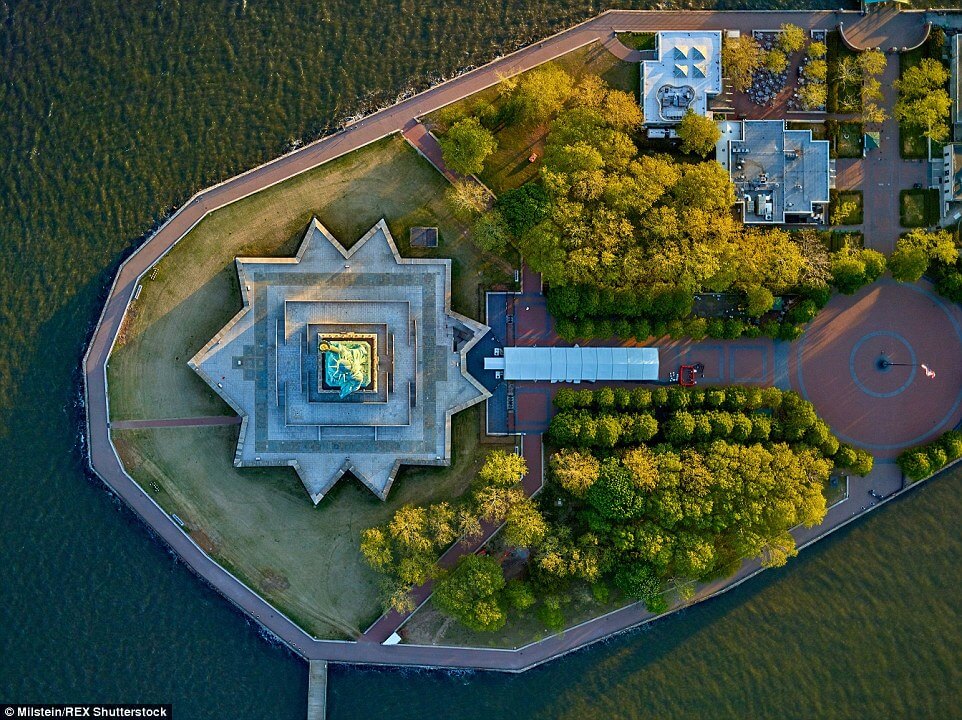 2. The Empire State building. Photographing the city from this height captures things you don't normally see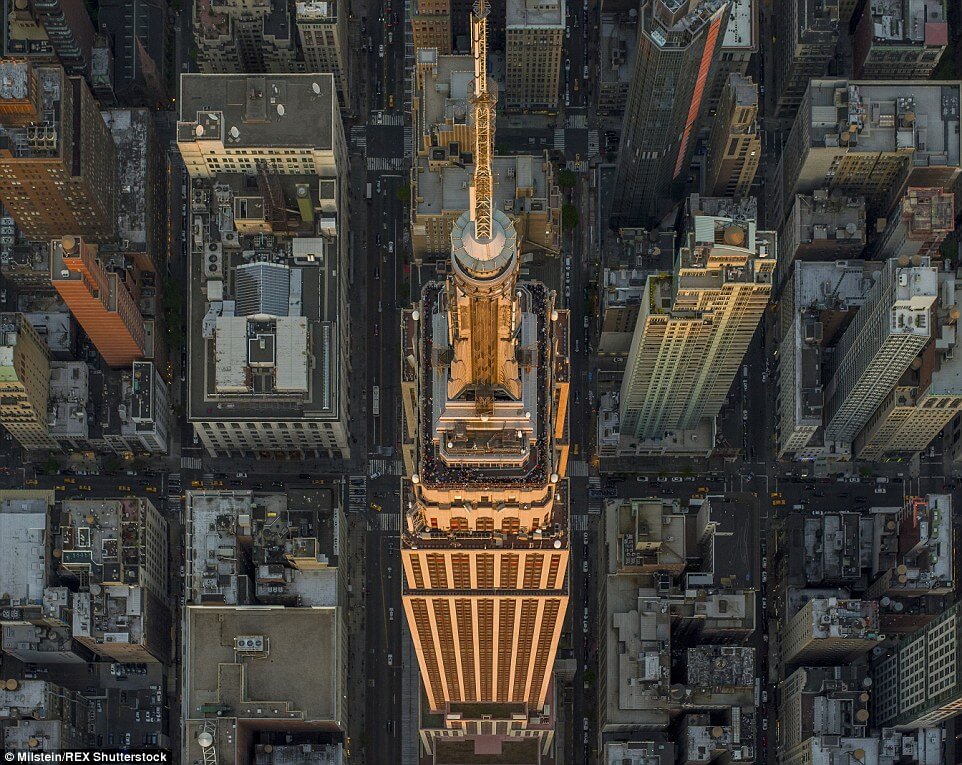 3. The Chrysler building. Milstein took his first aerial picture at age 15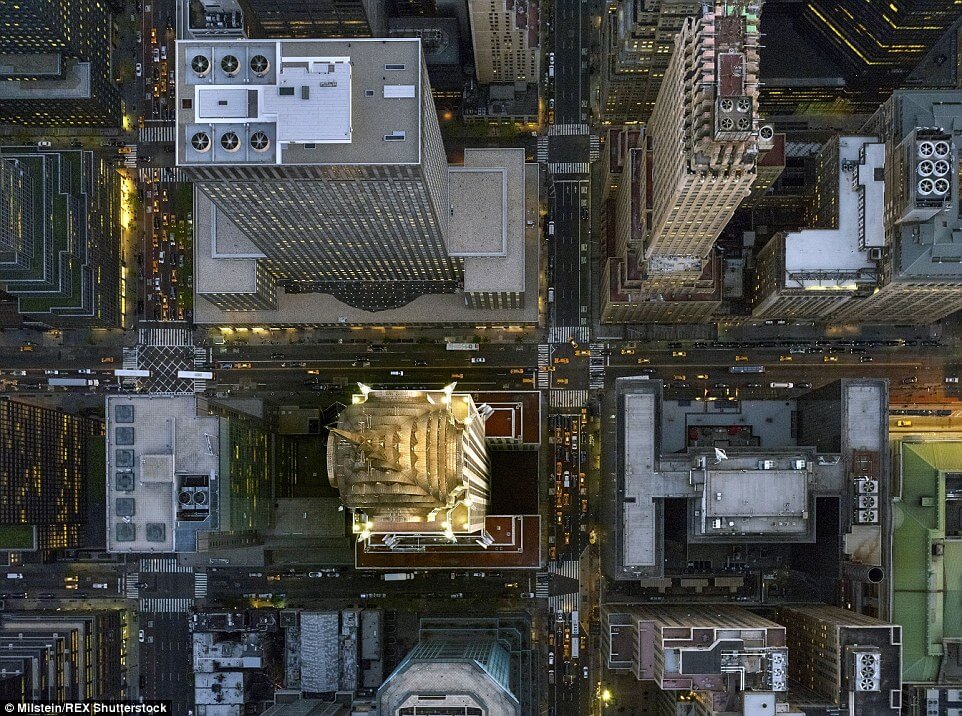 https://www.youtube.com/watch?v=g9dqVAi0ihI
4. Grand Central Station. The photos were all taken at just the right altitude. The viewer needed to be high enough to get the wide view, but still see the details on the ground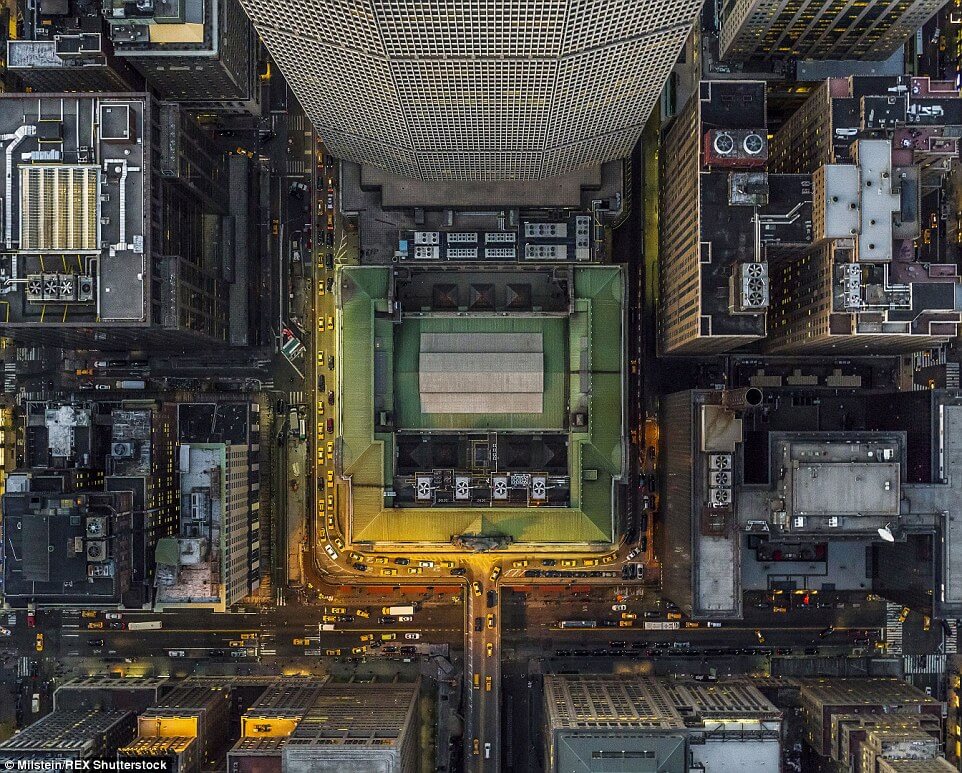 5. Stuyvesant Town. You never see the geometric shapes of the buildings from ground level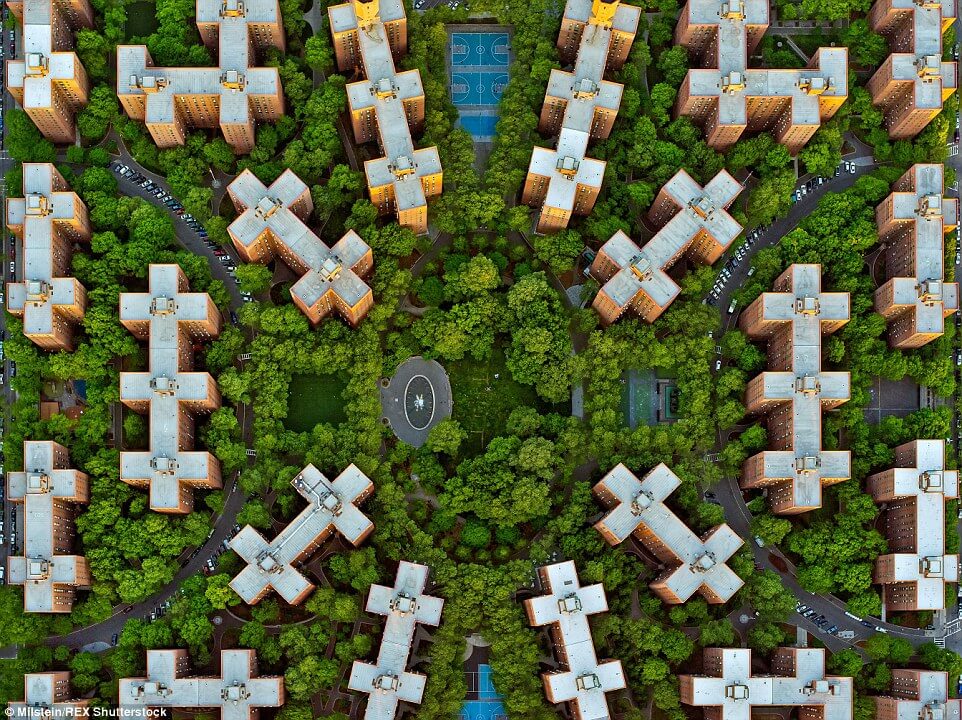 6. The Financial District looks very different when you look down on the tall buildings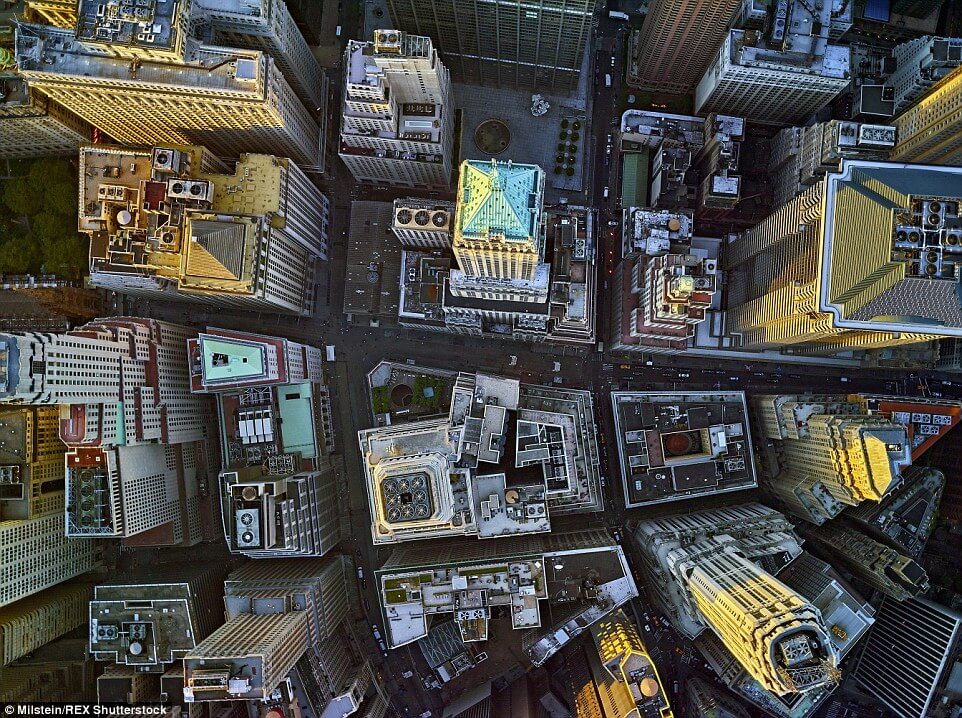 7. Columbus Circle usually stuck with traffic, but looking at this place from above makes it look totally different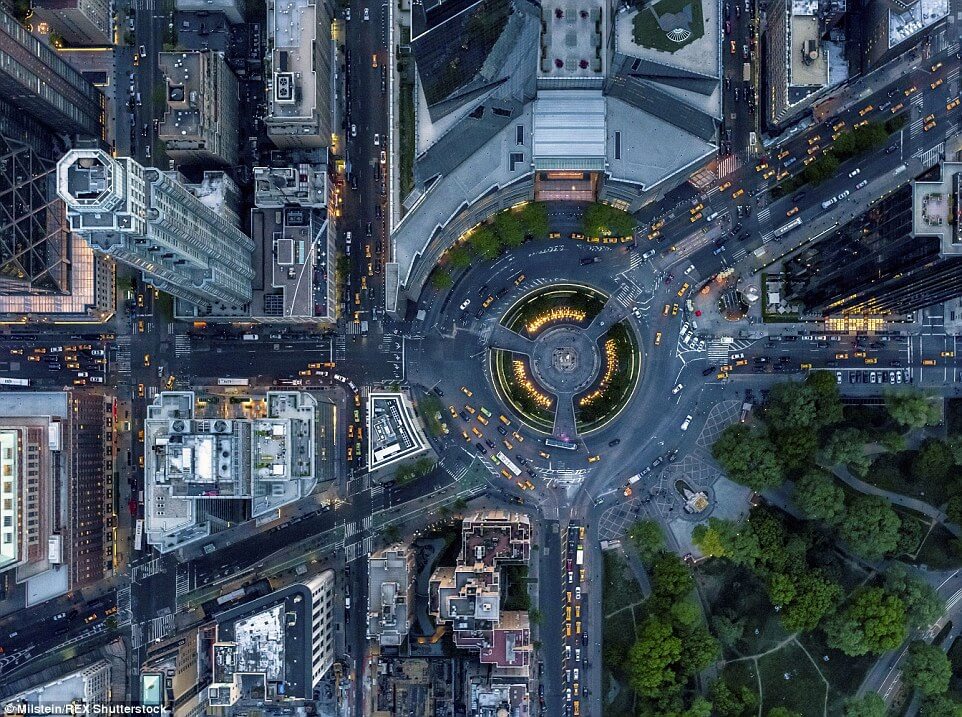 8. Midtown. As night falls on the city, the skyscrapers are glowing with the yellow lights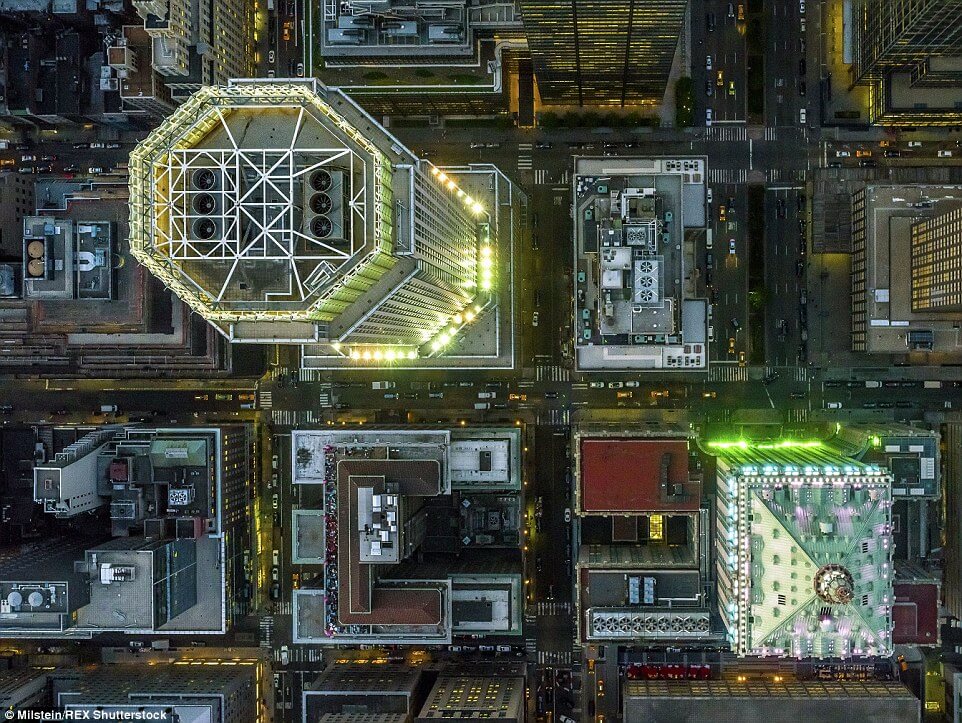 9. Greenwich Village looks very different from what you know walking its streets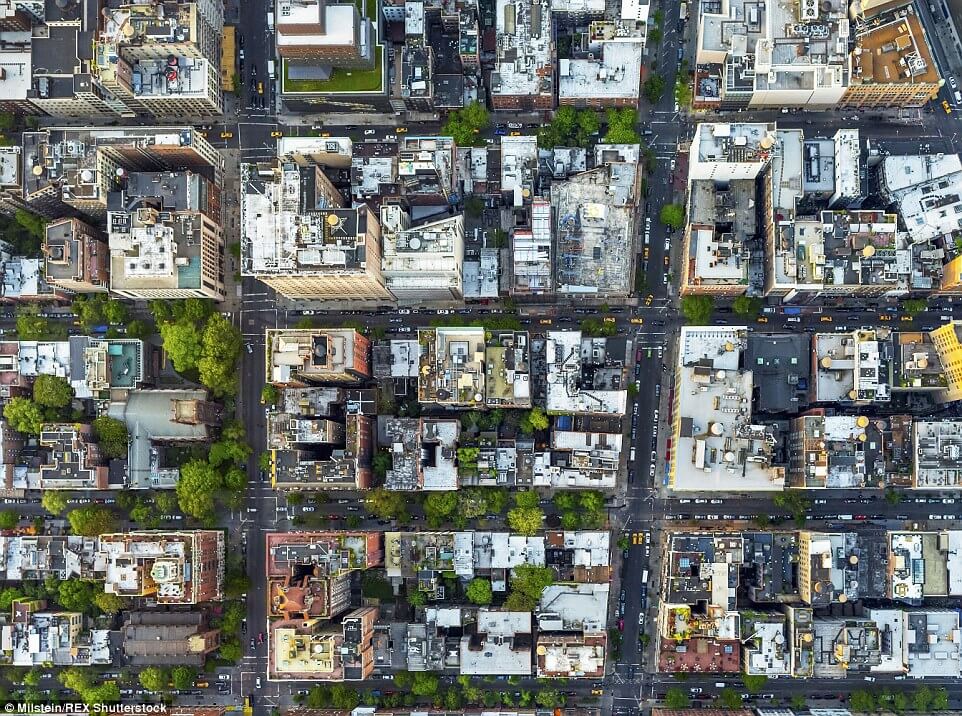 10. Cars clocking up Midtown, a beautiful aerial photo of the city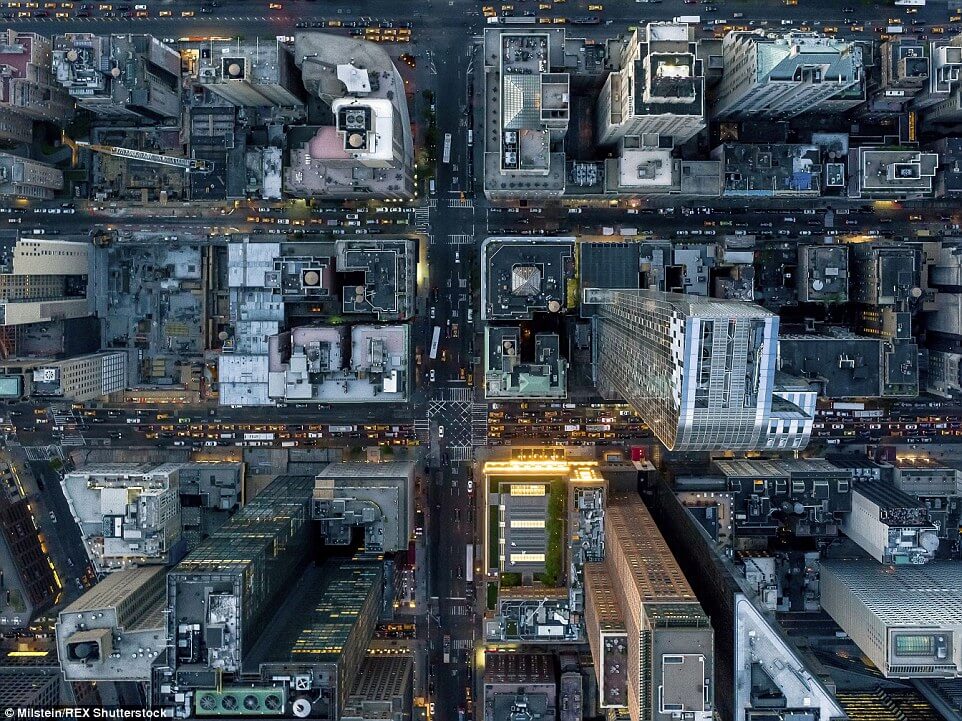 11. Gramercy Park, as you move to poorer areas, the green dots of the trees change to grey blocks of concrete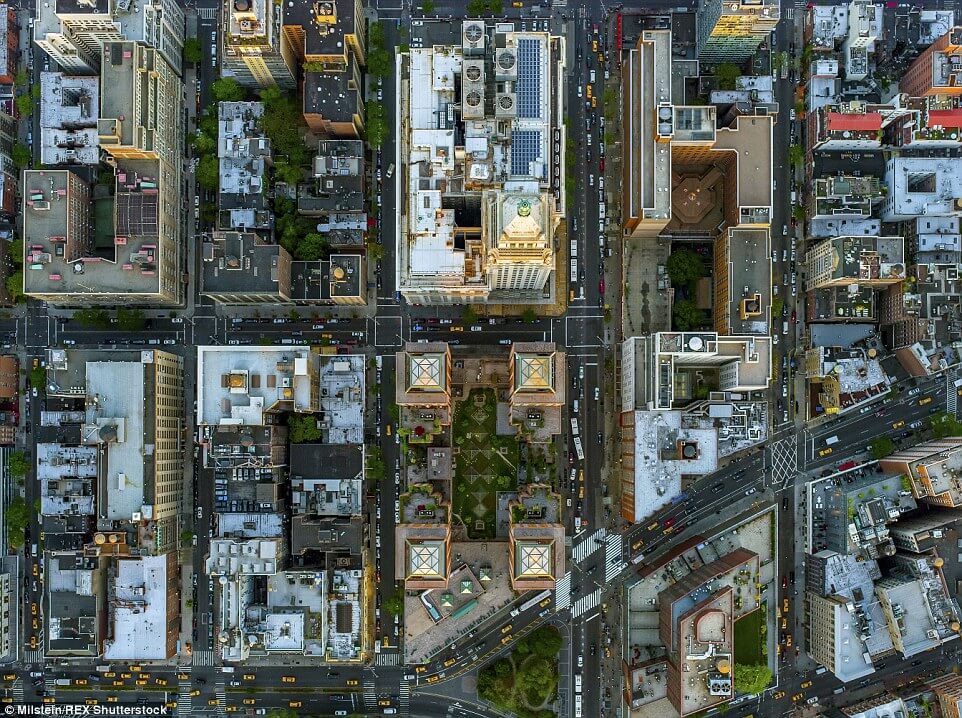 12. Flat Iron district always looks amazing during the night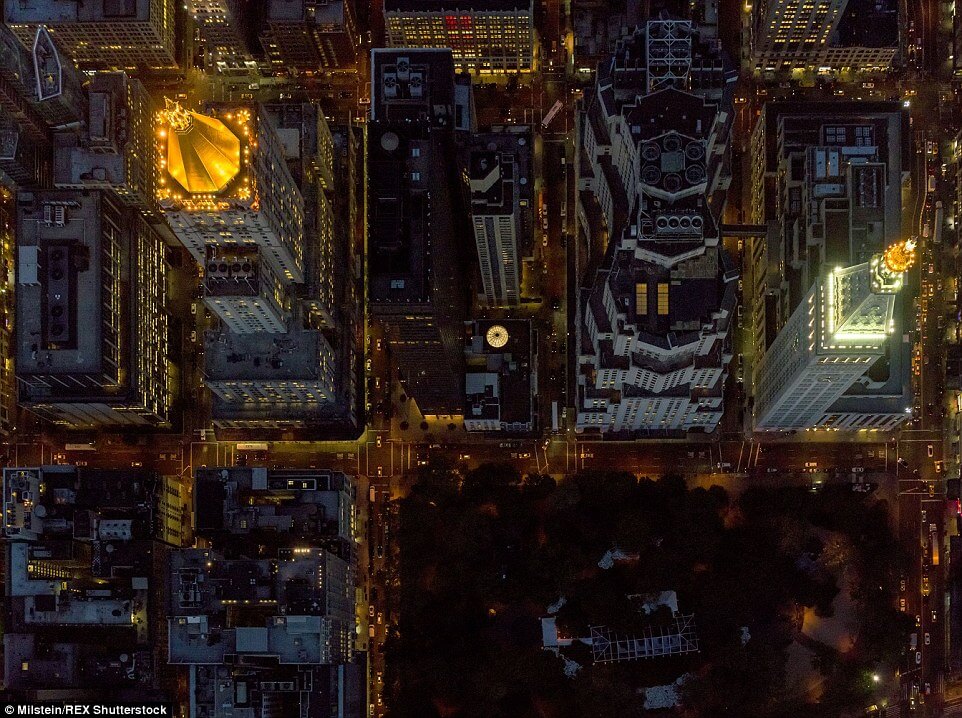 13. Times Square, walking to Times Square's you get blown away by the lights, from above, it's a different story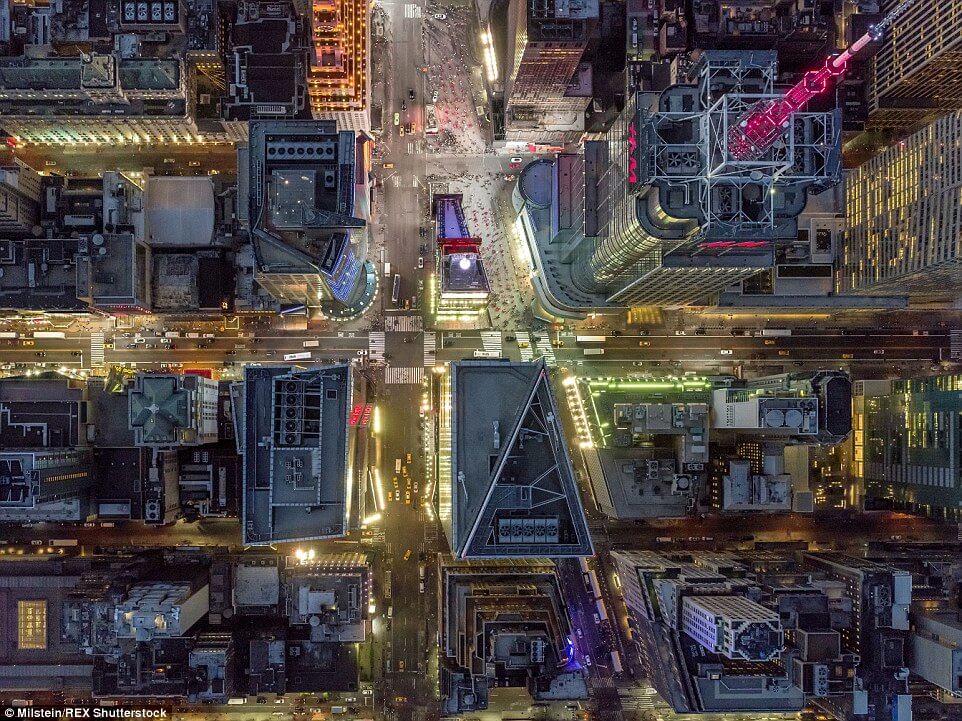 14. Another point of view of Times Square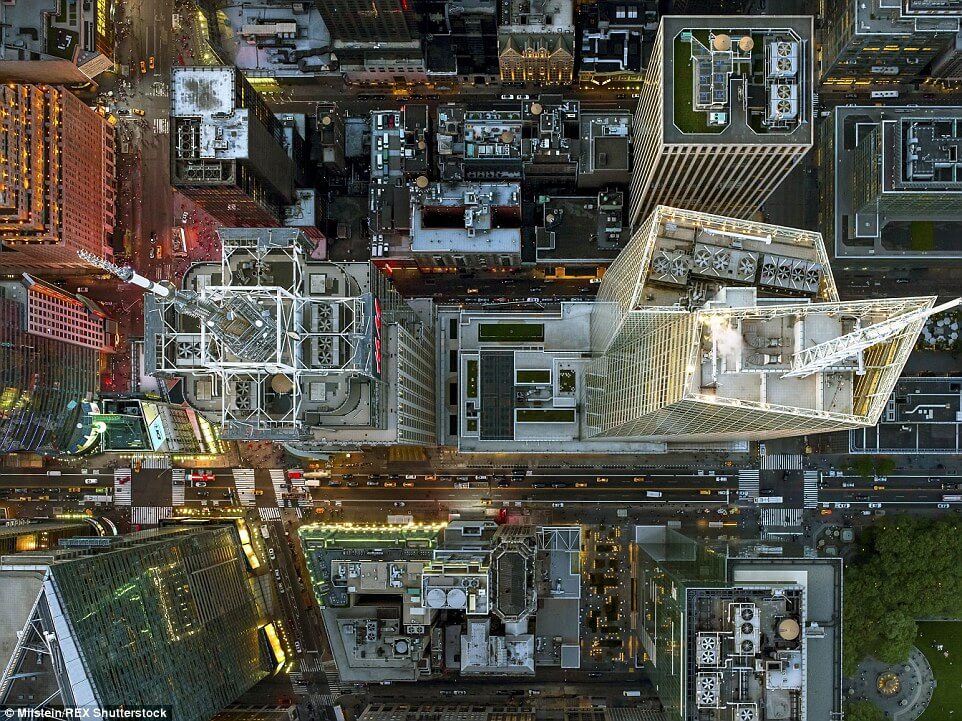 15. The sea of yellow cabs stuck on Times Square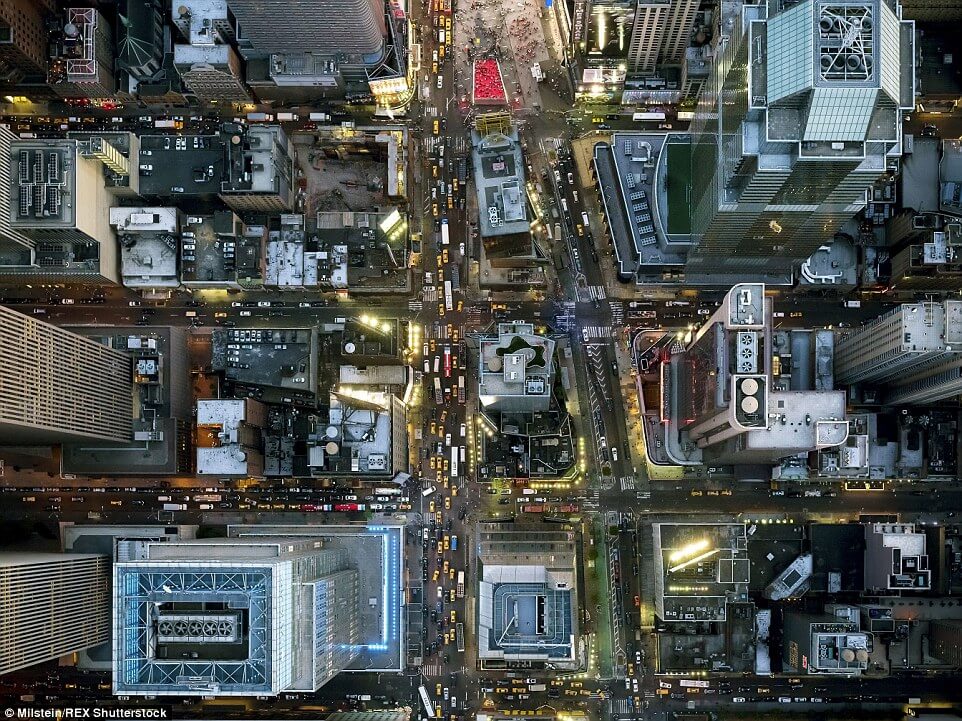 16. So many people walking around Time Square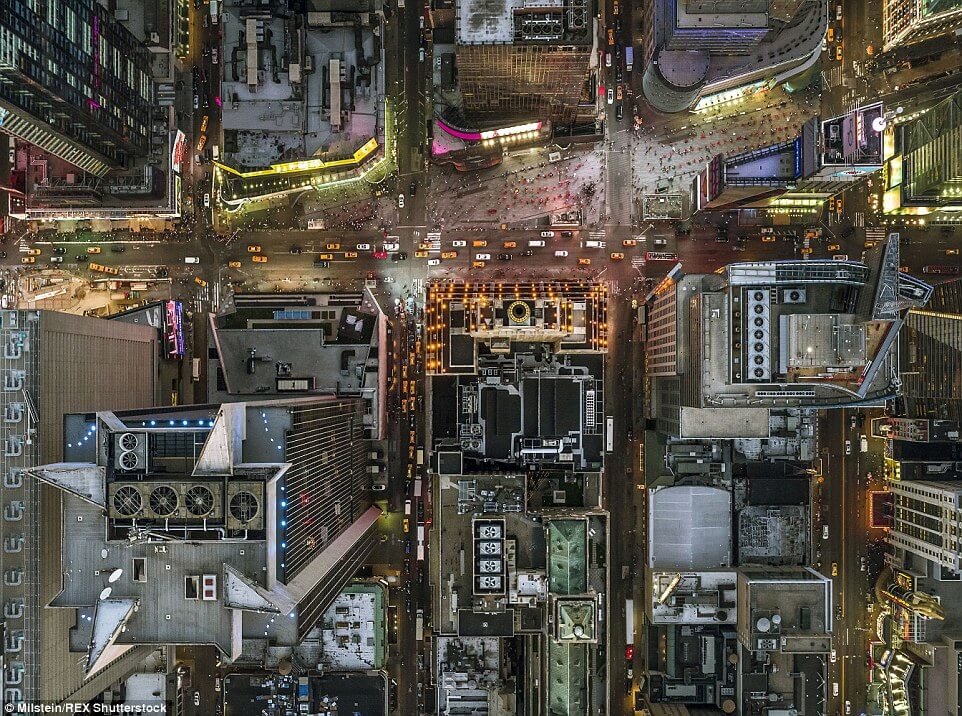 17. Green spaces in the middle of the city. Bryant Park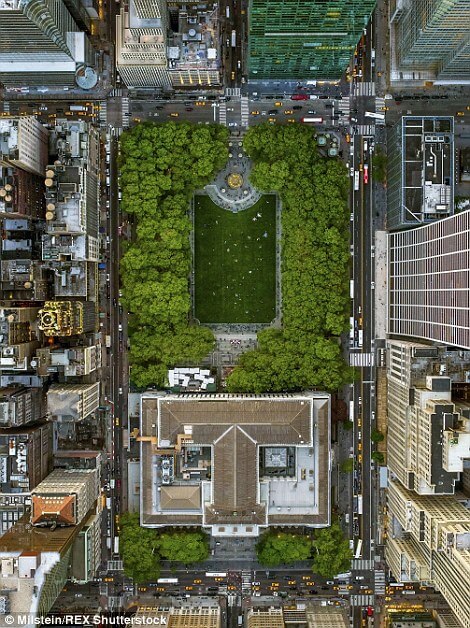 18. Washington Square Park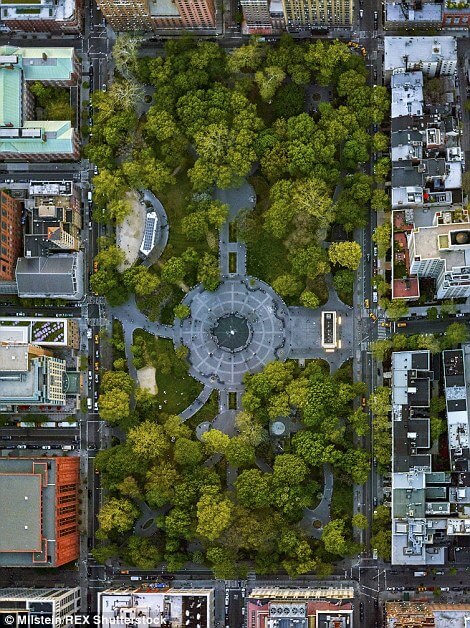 19. The Metropolitan Museum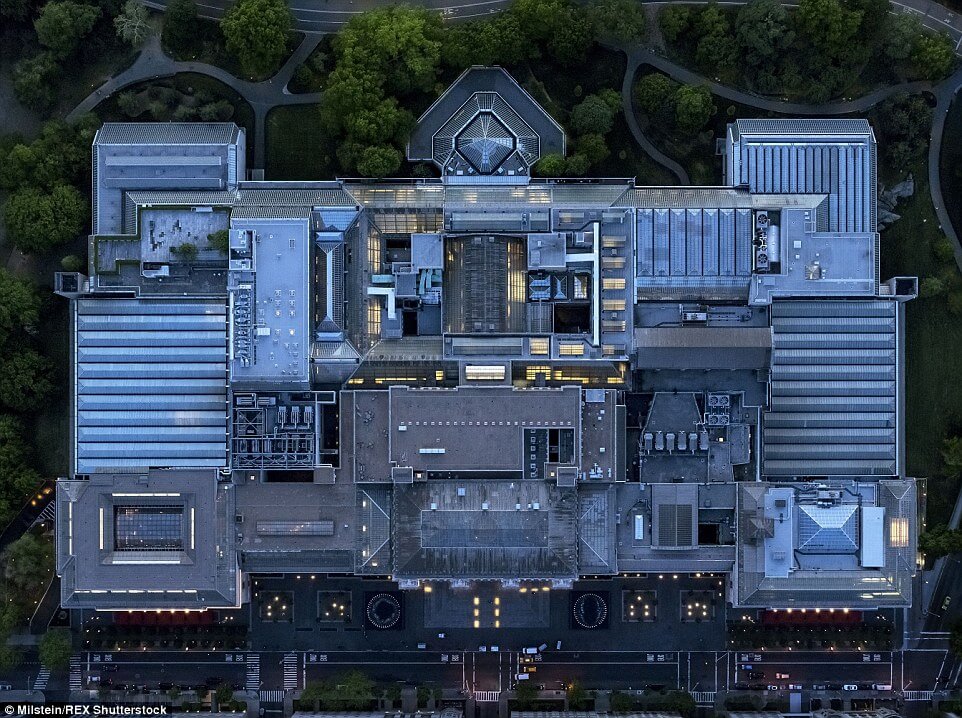 20. The Museum of Natural History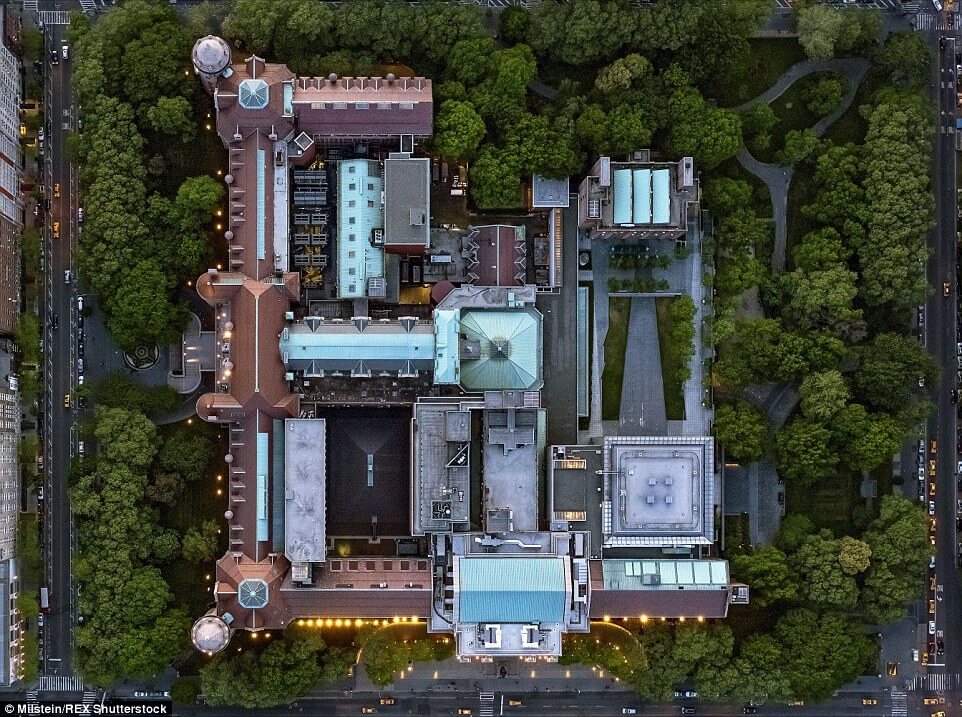 21. Just a huge picture of Central Park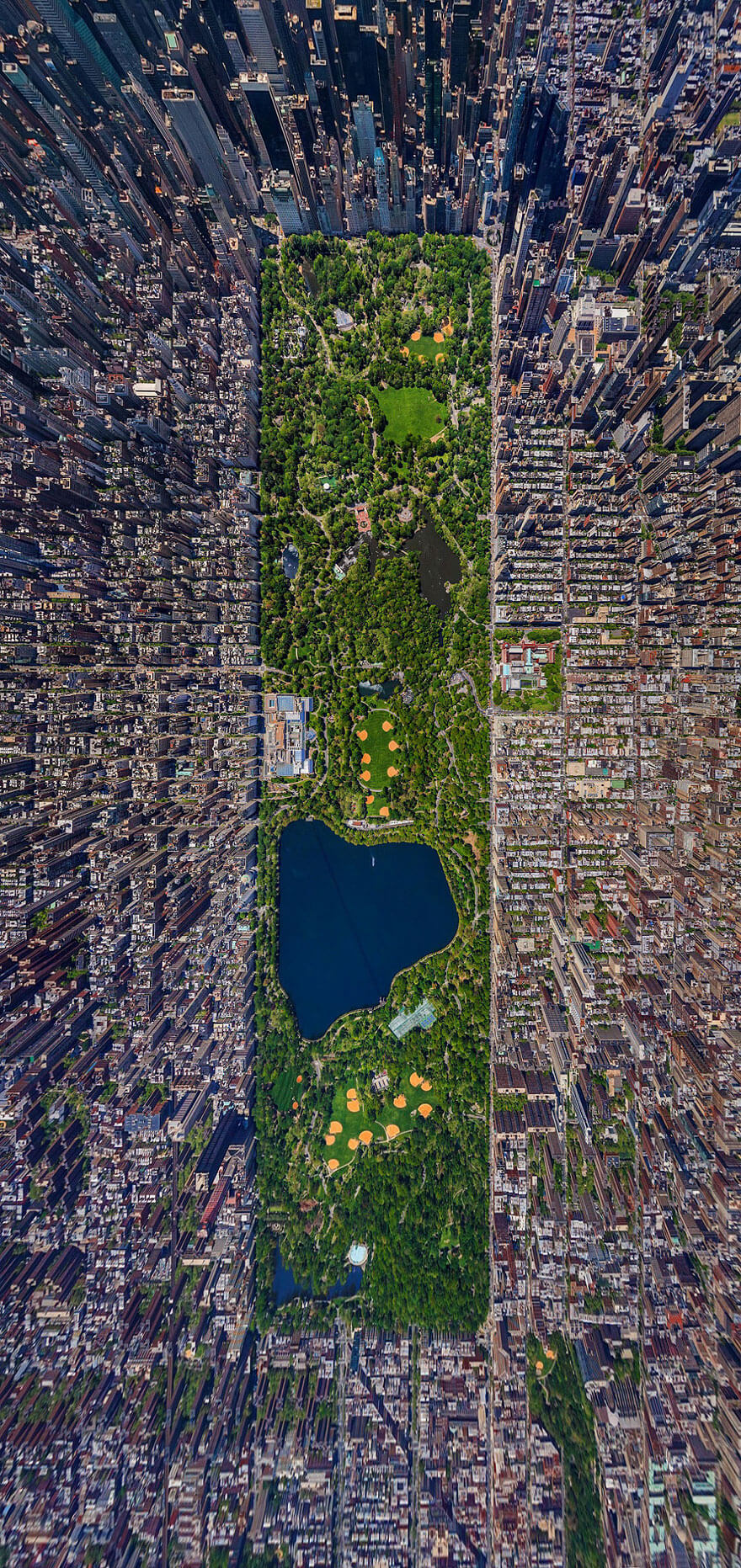 22. Sea of yellow taxis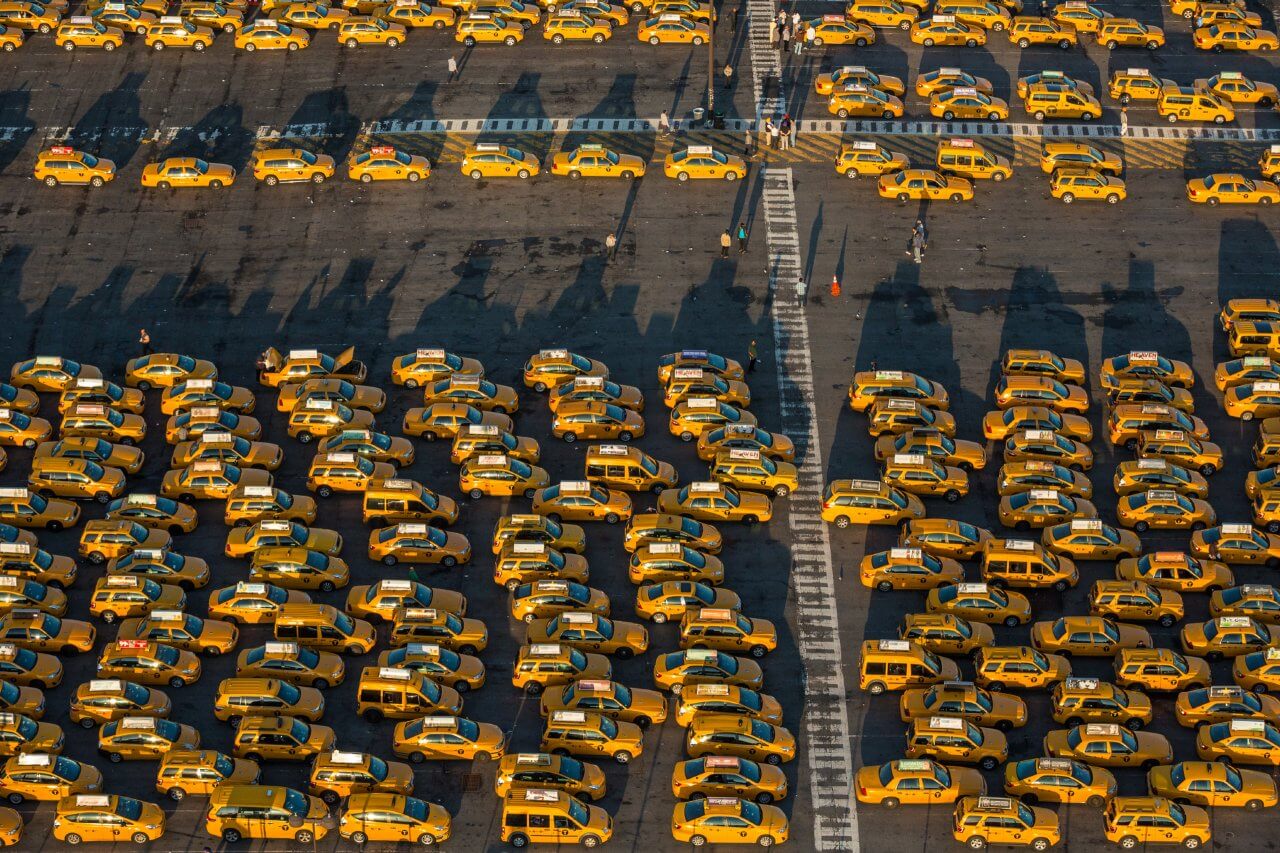 23. Playing golf in the middle of the city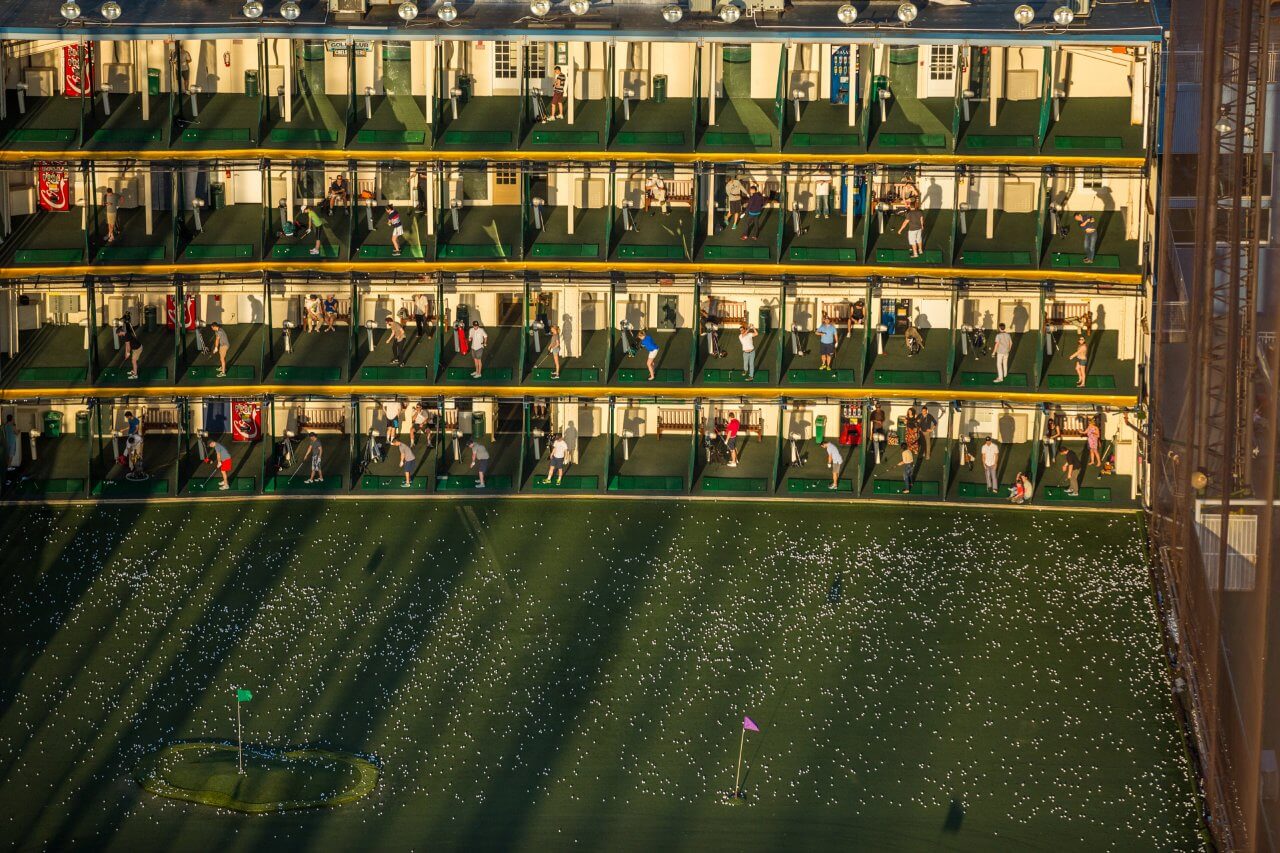 24. The famous Christmas tree in the city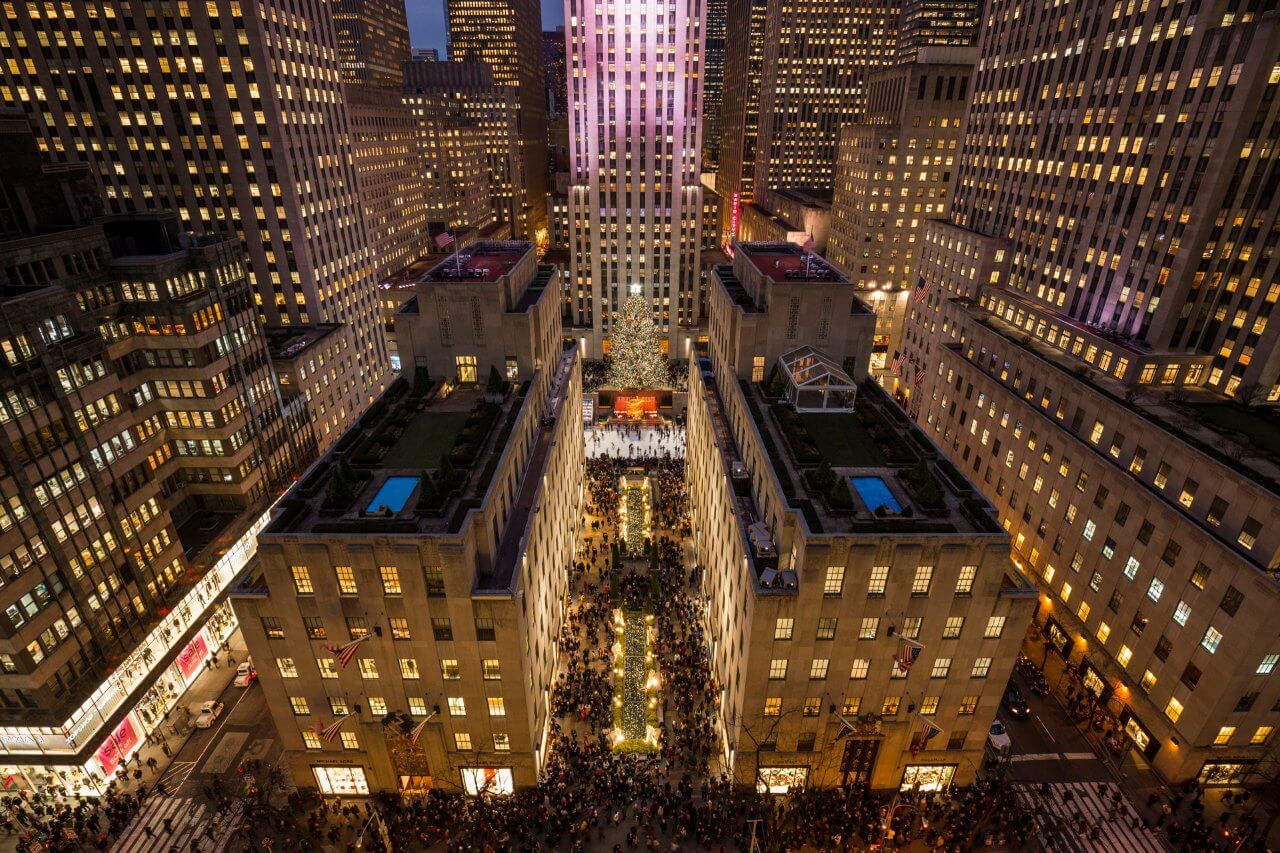 25. Watching a movie. Everything can happen in NYC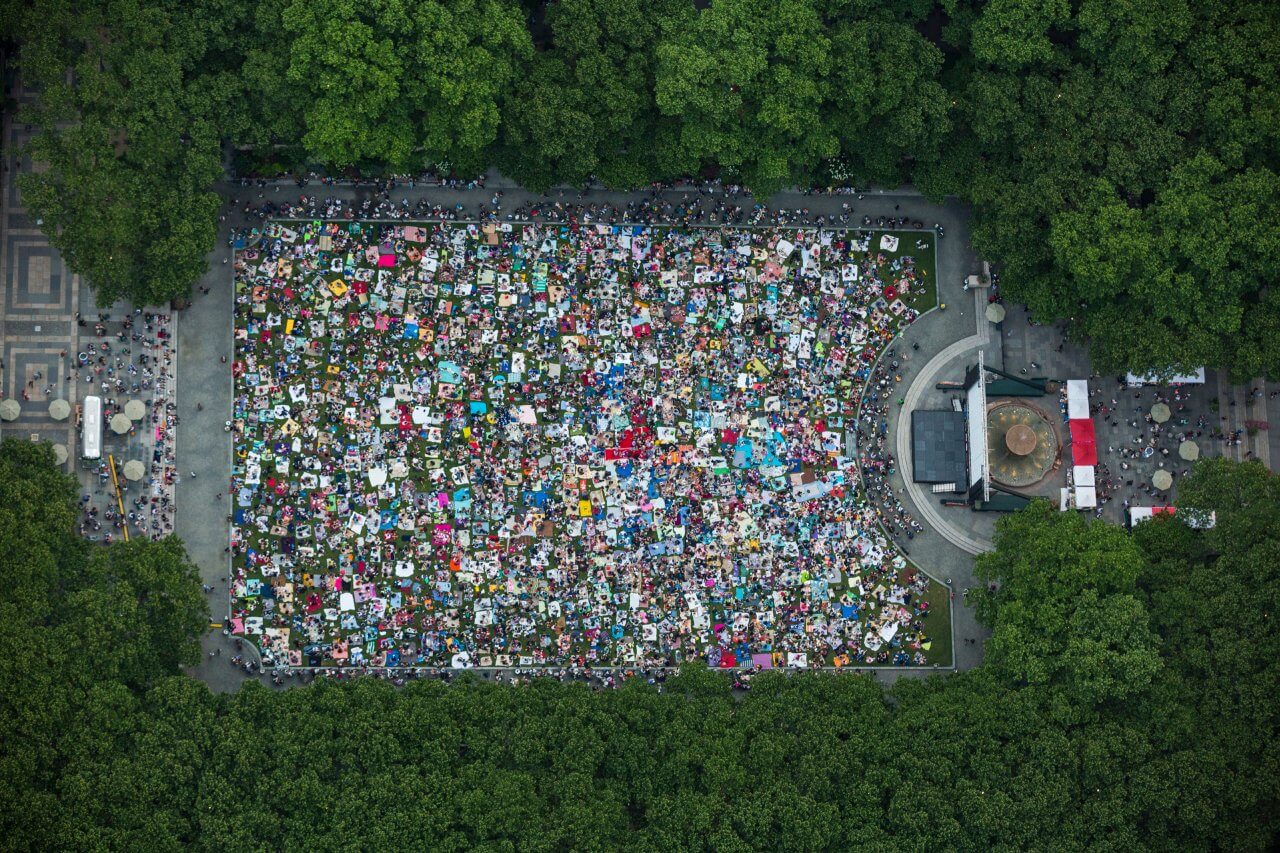 If you loved this gallery of New York City from above. please share with your friends.
Image credits: Jeffreymilstein.com | H/T Dailymail