Artist Olivia Mears created this glorious pizza dress and we're all very impressed. Usually when you think about your prom and want to go shopping for beautiful dresses you think about cuts and colors right? But this lady took her favorite food and totally won the internet, and pizza lovers everywhere.
Olivia is a costume designer and artist and her dress has everything you would normally find in a pizza complete with toppings and even a crust around the bottom. This is a sight you have to see to believe.
There are a lot of people who like to combine two passions into one amazing thing, so when thinking about fashion and food, this pizza dress is the ultimate creation. Olivia created it in hopes to win the Dominos Piece Of The Pie Contest and it's easy to see that she is a strong contender for the win.
She didn't actually wear this prom dress anywhere, but the strapless dress is what pizza would look like if it was made out of fabric. The traditional strapless corset design with the yummy print featuring pepperoni, olives, green peppers and mushrooms are all made from foam. Looking at this dress and thinking that my pizza fetish fantasy just came true would be an understatement.
Scroll through the pictures below to see her amazing creation, notice the picture where she created a crown and a throne from Dominos pizza boxes. As if her amazing dress wasn't enough, she went ahead and walked the extra mile to make it extraordinary, if she doesn't win this competition the whole thing is a sham.
It took Mears two weeks to create this pizza dress and she started by making the yellow dress…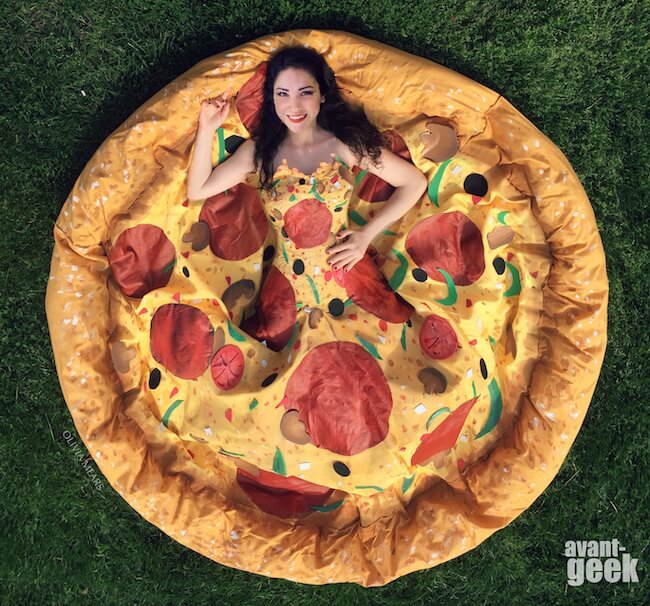 Then she added the toppings which are made out of foam and painted the dress
Here is the throne and crown she made out of Domino's pizza boxes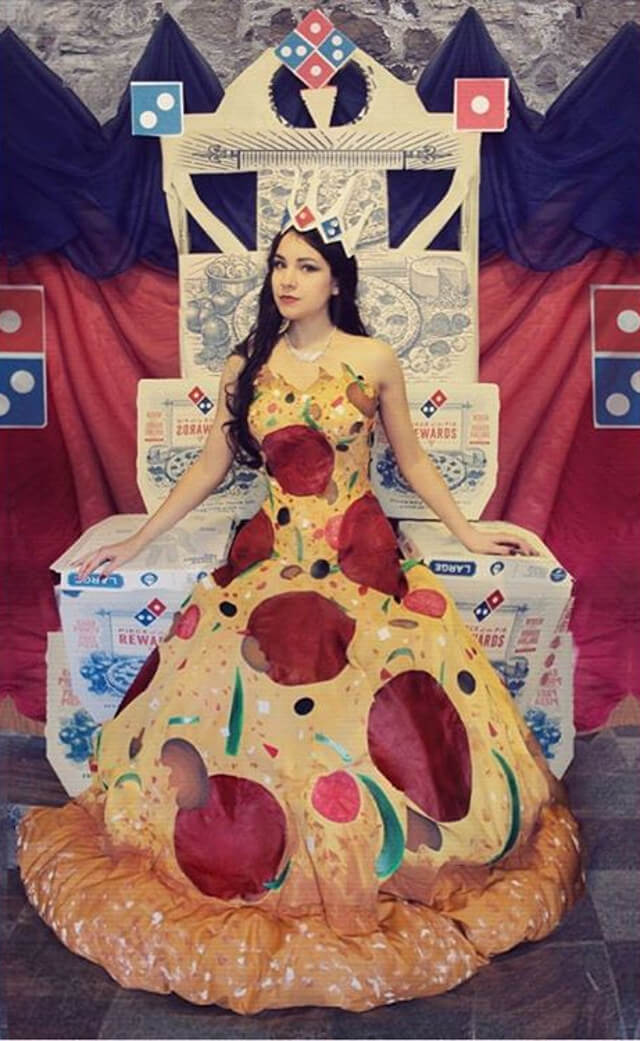 Mears actually has a lot of experience creating crazy detailed costumes, just check out this cool Taco Belle dress she created a while back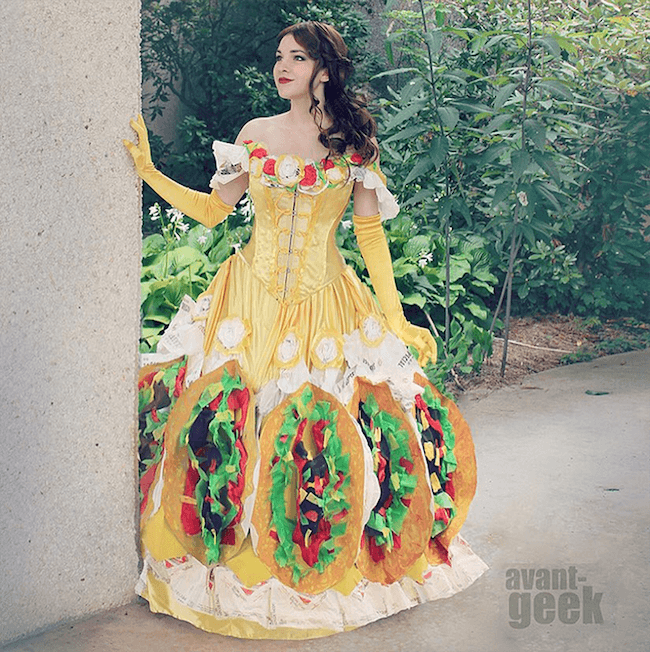 The only thing we have to say about all that is…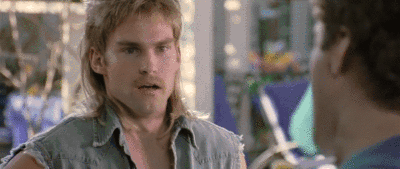 More info: Instagram | Avant-geek.com
Sharing our stories is recommended, but sharing a pizza dress is mandatory right? Thanks for agreeing