Dogs are incredible companions. They can easily blend with anybody. But there are some that have behavioral issues which can't be tamed easily due to unidentified reasons.
The New Leash on Life program will have its 11 batch of graduating class of at risk shelter dogs have been given a chance to new life by having them partnered with the trained inmates who will prepare these pooches for the American Kennel Club's Canine Good Citizen test. Dogs that are entitled for this program and test are those that are high risk for euthanasia. If they passed the test, they can be qualified and have higher chances to find its own family.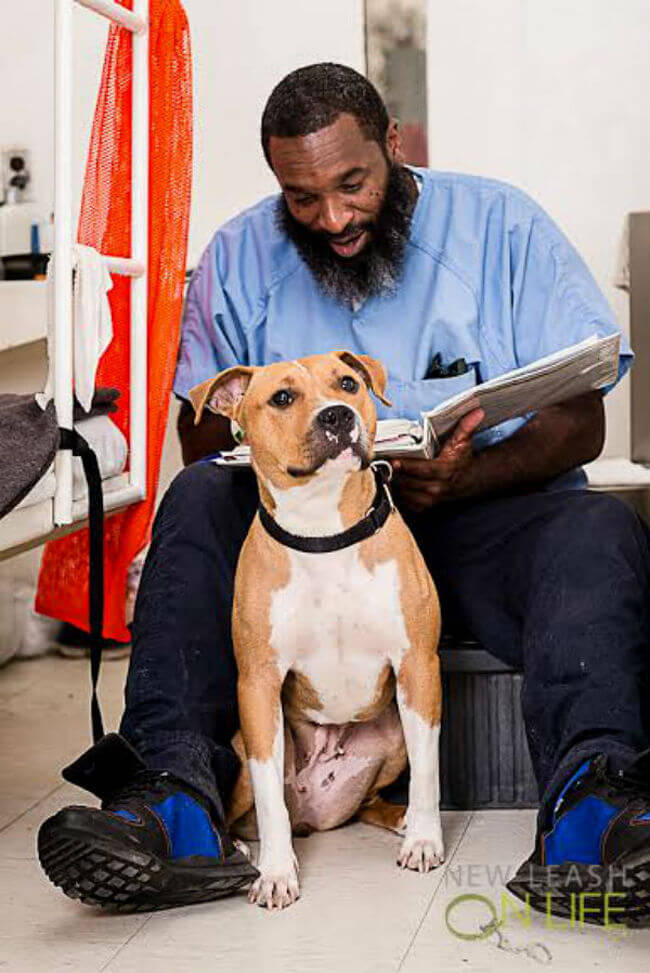 In the same way, the inmates are benefiting from this program, and are enjoying the company of these pups, for they learn some skills and obedience training, grooming, and basic animal care. The learnings they get from this, can eventually be used when they are released of prison and venture into business.
This is definitely a very good opportunity for the dog and inmate to become close friends, since they are together all the time for 12 straight weeks.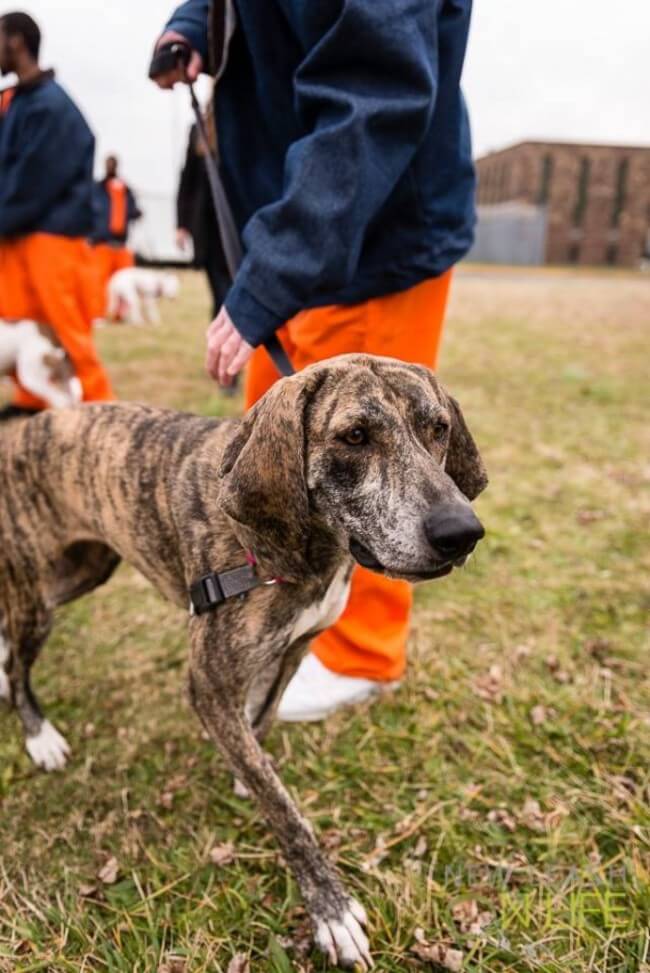 So when they finish the program, and the dogs that were able to pass the test will be included in the graduating class.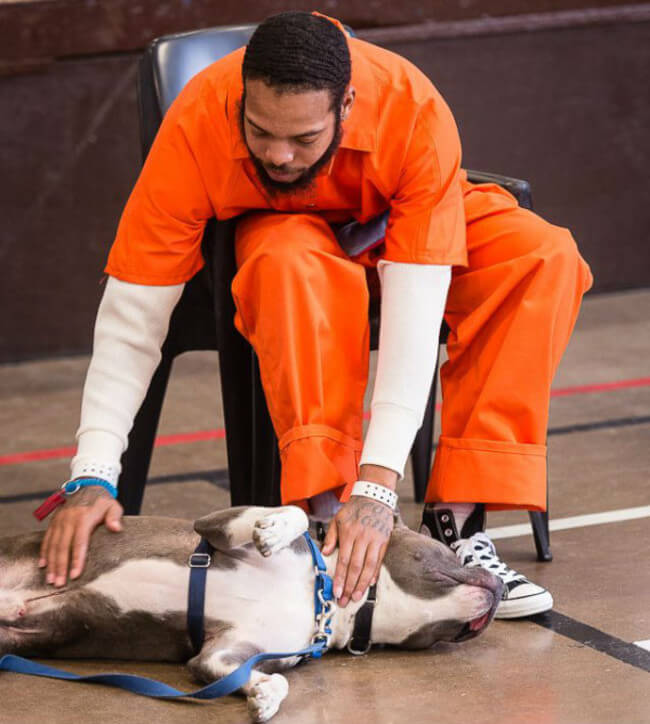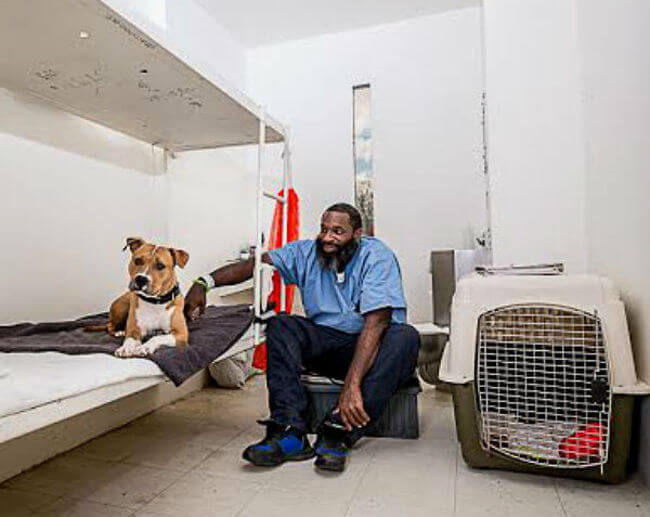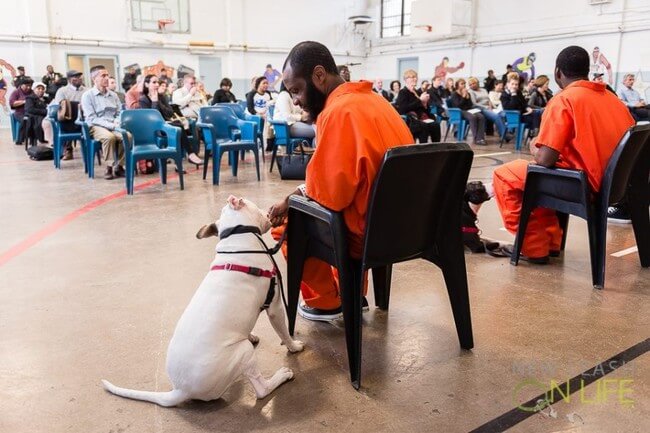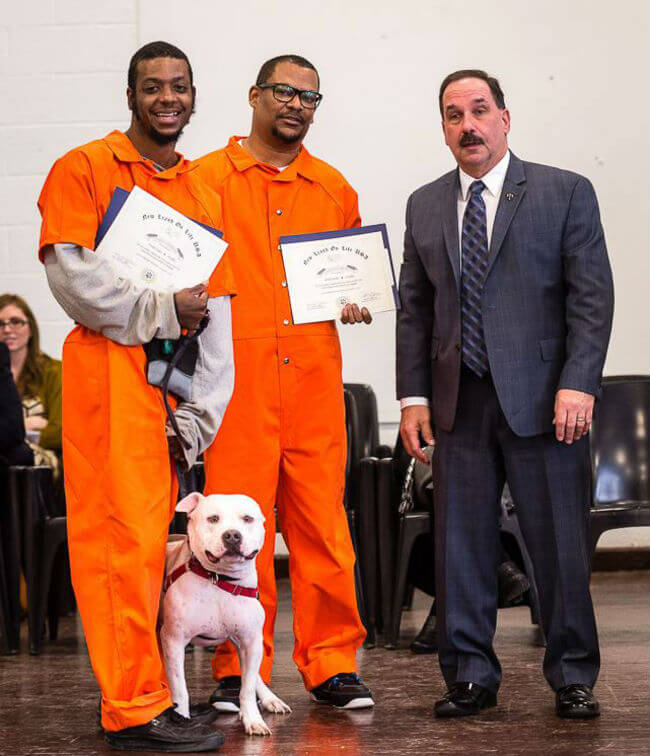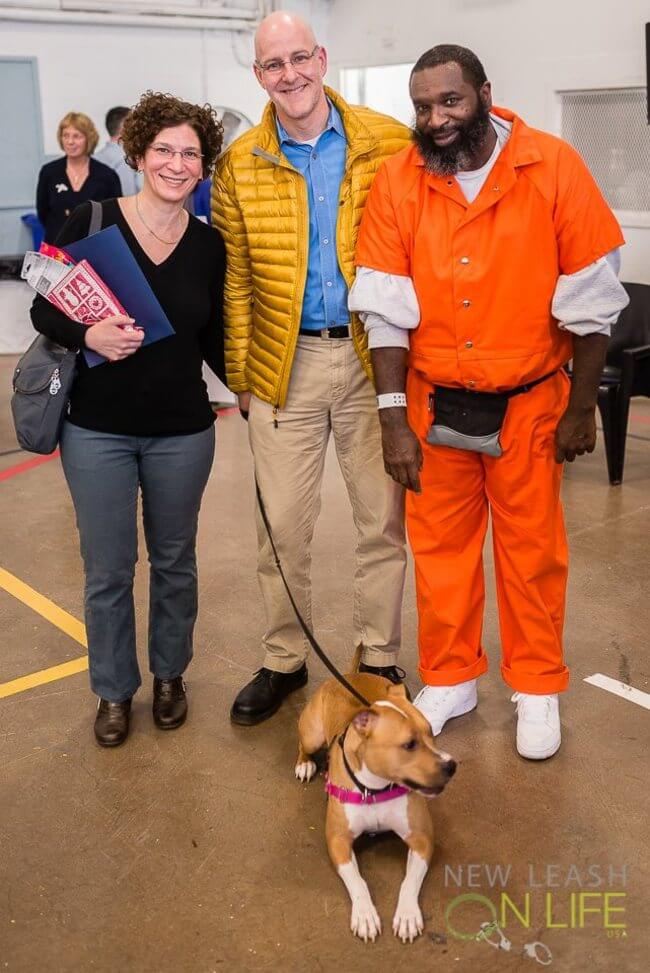 Source: barkpost