Meet Gemma Gené, an architect based in New York and her adorable pet Mochi. She started drawing comics about living with her dramatic pug on her way to work by subway. When she posted the comics on Instagram they immediately got very popular! What she thought was so special about her relationship with Mochi turned out to be very common in many dogs/human relationships.
In the comic Gemma tells little cute and funny stories of how it is like to live with a dog today, where dogs are treated like humans. She believes that sharing the story of living with Mochi has changed how people see dogs. Today the comic 157ofgemma has more than 100k followers on Instagram and a book on the way. It allowed her to quit her day job at a New York architect's office and more importantly, spend all day with Mochi!
Check out in the gallery below some examples of comics that Gemma post at least three every week. To stay tuned with the lives of this simpatico trio (Gemma, Mochi and Gemma's husband) make sure to follow the Instagram account 157ofgemma. More info: Website
" 157 Gemma is a cartoon about my life with my chubby and opinionated pug Mochi."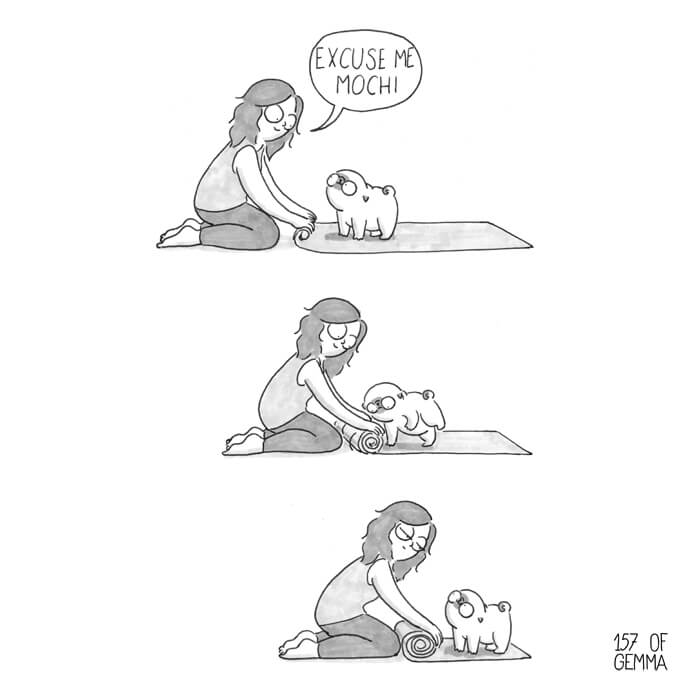 " The main characters are Mochi, my husband Peli and me."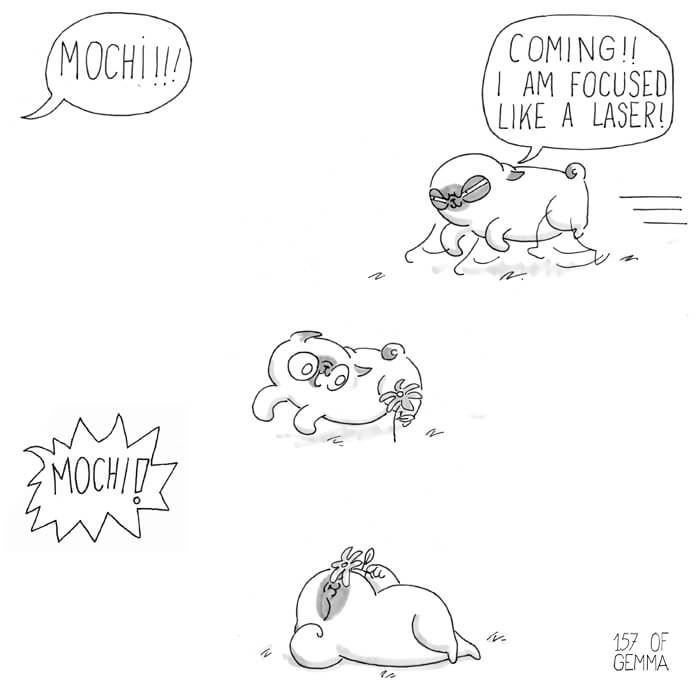 "Mochi is a very happy and sweet pug that sees life in a particular way"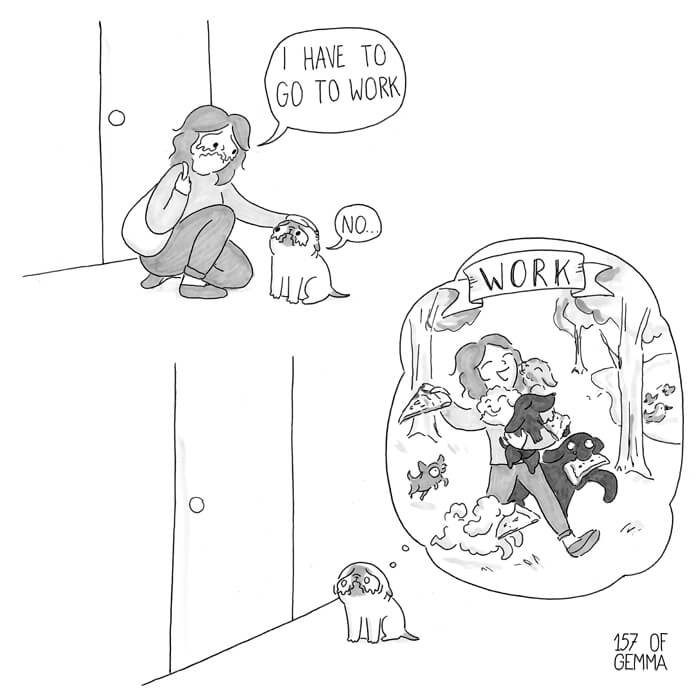 "Also, he thinks he is human and he shouldn't walk up the stairs, that is why mums are for."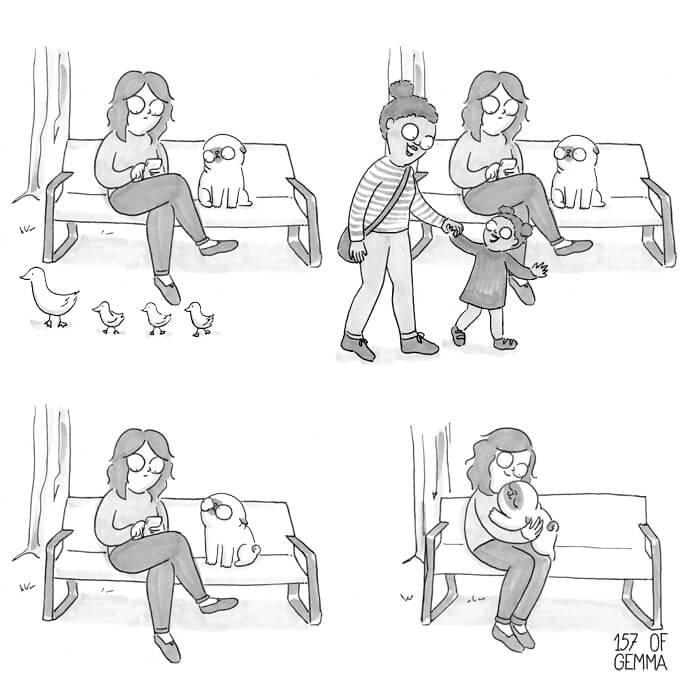 "Mochi was born in Girona, Spain, on August 11th, 2012. He found his new family in October 20th, 2012 and moved to New York in May 2014″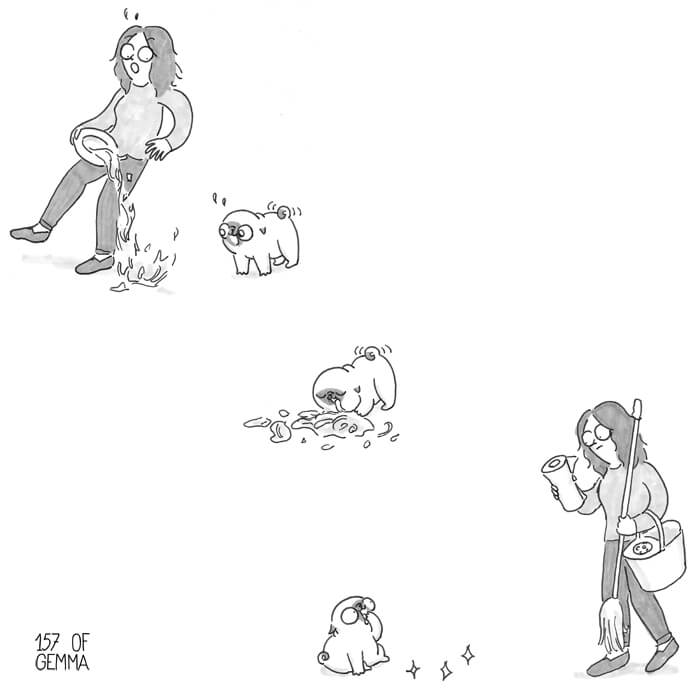 "He is super sweet and well behaved, but he can be very sassy and pretty much does whatever he wants."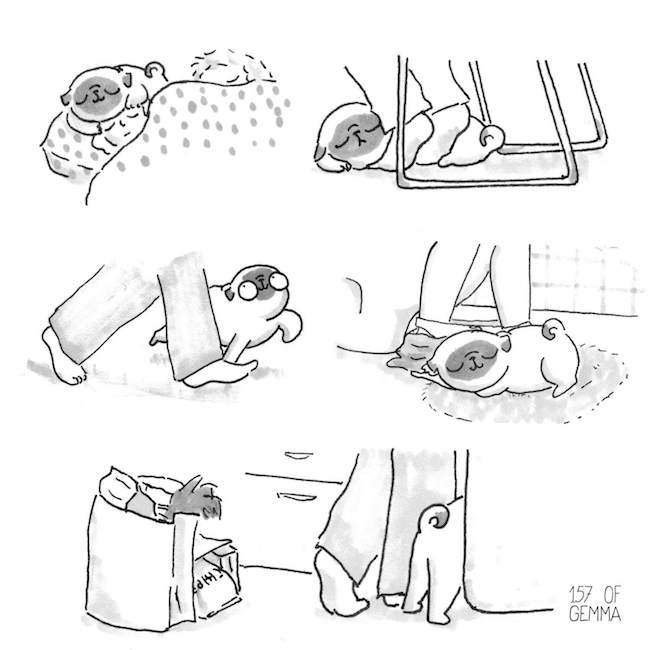 "His favorite activities include sleeping, eating and going for walks, especially when he is being carried."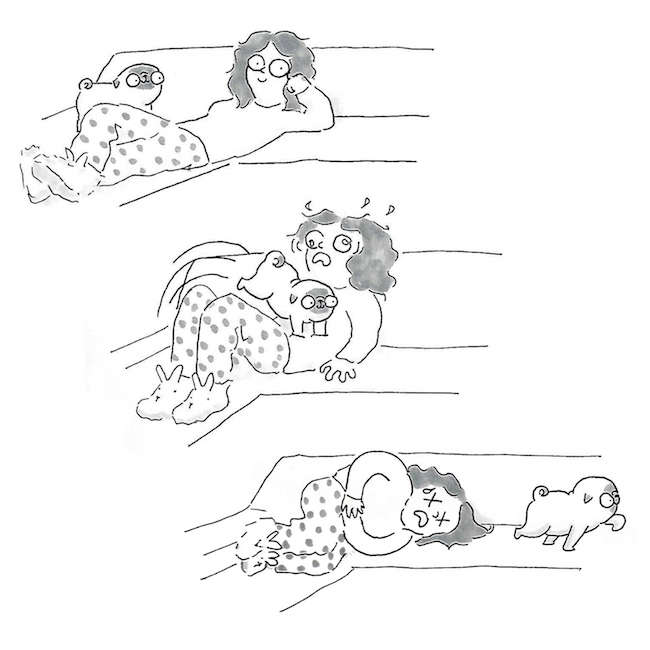 "Mochi has many friends, most of them humans."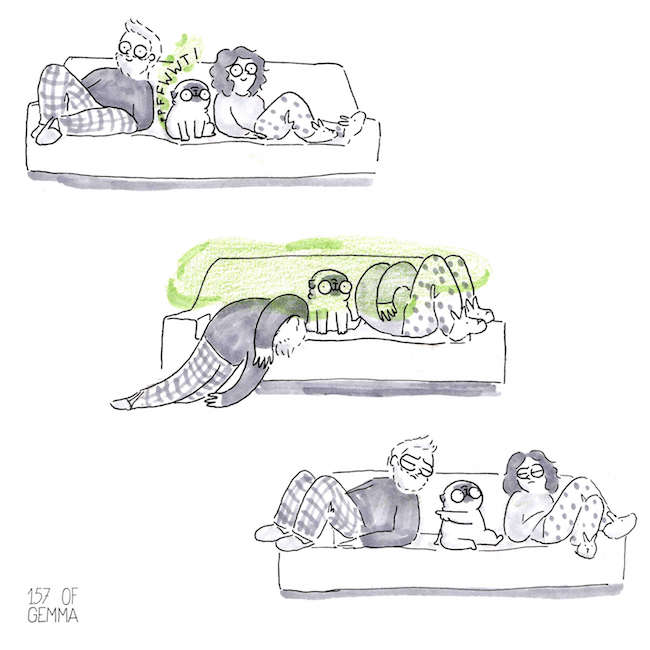 Mochi lives happily in Bushwick and works very hard every day inspiring cartoons.