Adoption of an animal from a shelter guarantees double joy and when a celebrity donates for the adoption fees and shows up at the adoption event, that guarantees satisfaction of everyone involved plus a good time. Exactly that was the case recently at Jacksonville Jaguars' foundation's event where no less than 181 pets were adopted thanks to the generosity of NFL Jacksonville Jaguars player Malik Jackson.
Jacksonville Jaguars player Malik Jackson with a tiny kitty who needs a home.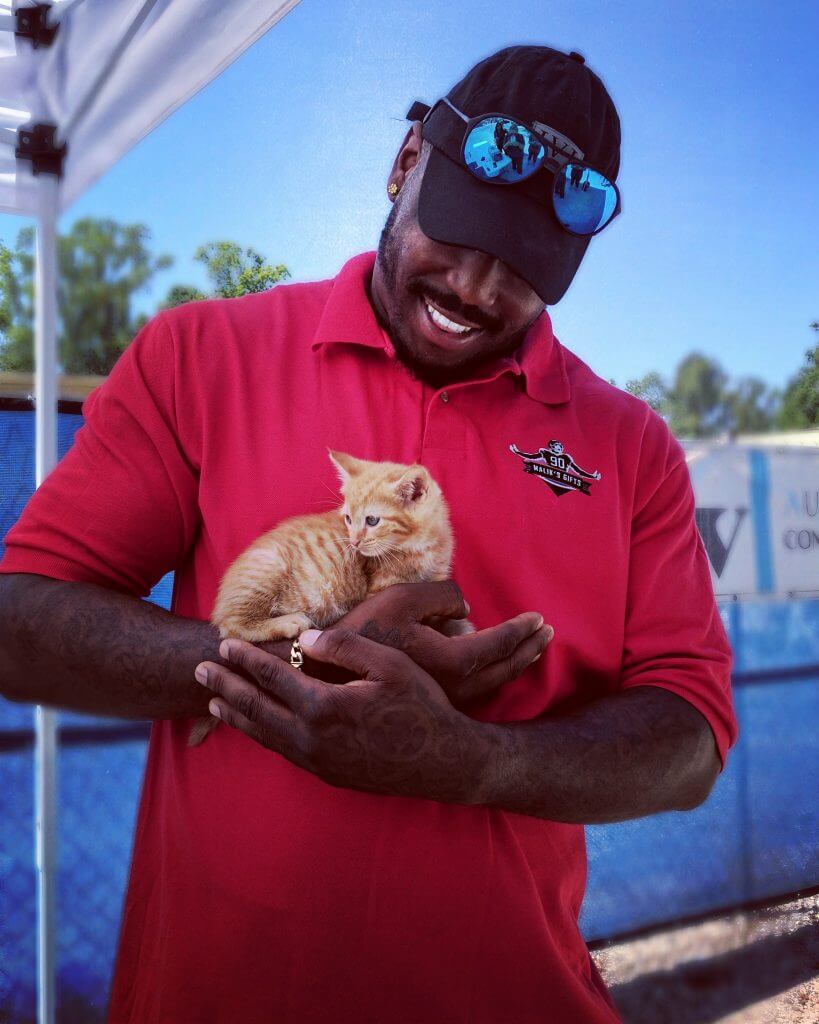 Pets from the Jacksonville Humane Society (JHS) and Jacksonville Animal Care & Protective Services (ACPS) were available for adoption in two local PetSmart stores, and at JHS during the first weekend of May. Malik's foundation Malik's Gifts paid for all the adoptions fees during that weekend. The event went incredibly well! Citizens of Jacksonville responded in great numbers and a whopping 181 pets found new lovable homes. The people who work at the shelter say that the timing was perfect, cause the shelters were full!
During the event, 181 pets found new lovable homes! That's a success!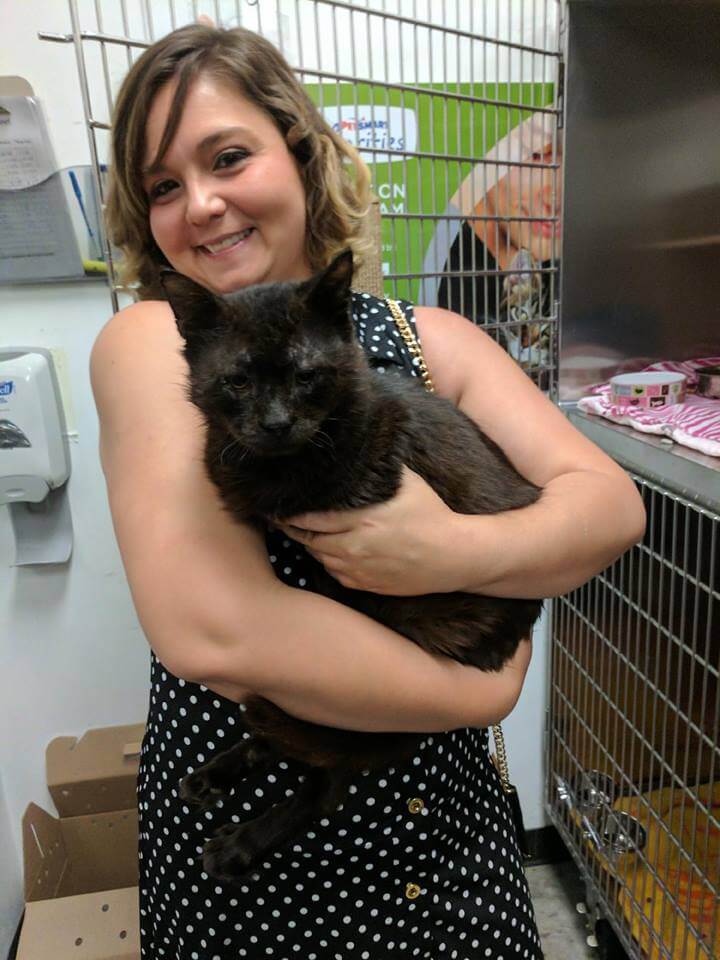 Malik Jackson, the celebrity who generously supported the event, made a personal appearance and greeted adopters and fans. The atmosphere was just perfect!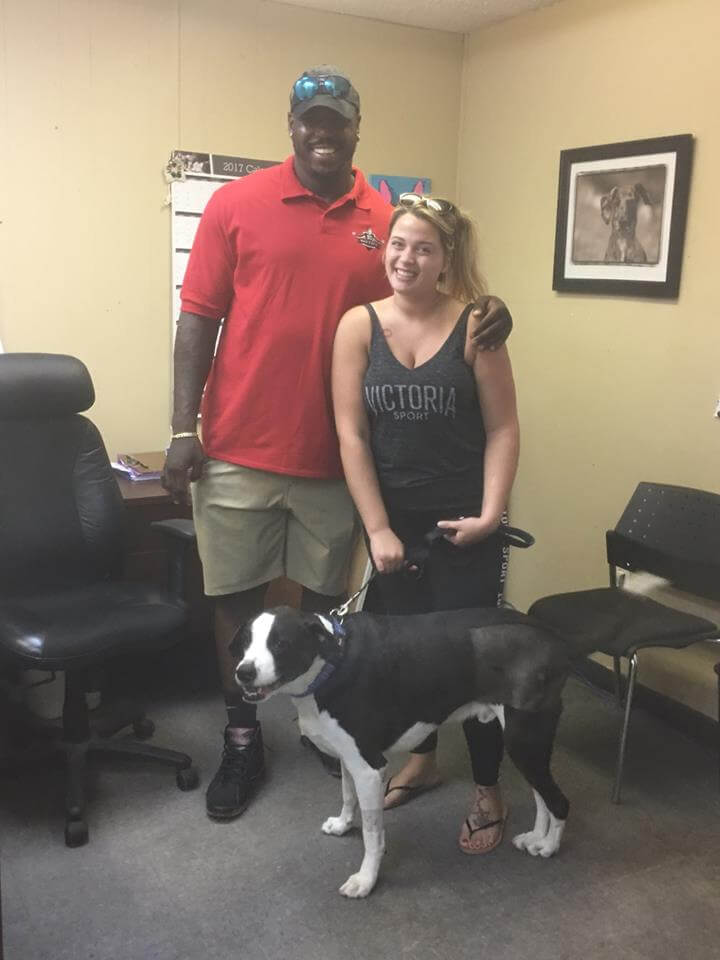 Malik signed autographs, took pictures with fans, staff, and volunteers, and talked about the importance of fostering and adopting. He was thanked for his generous support of JHS with great joy.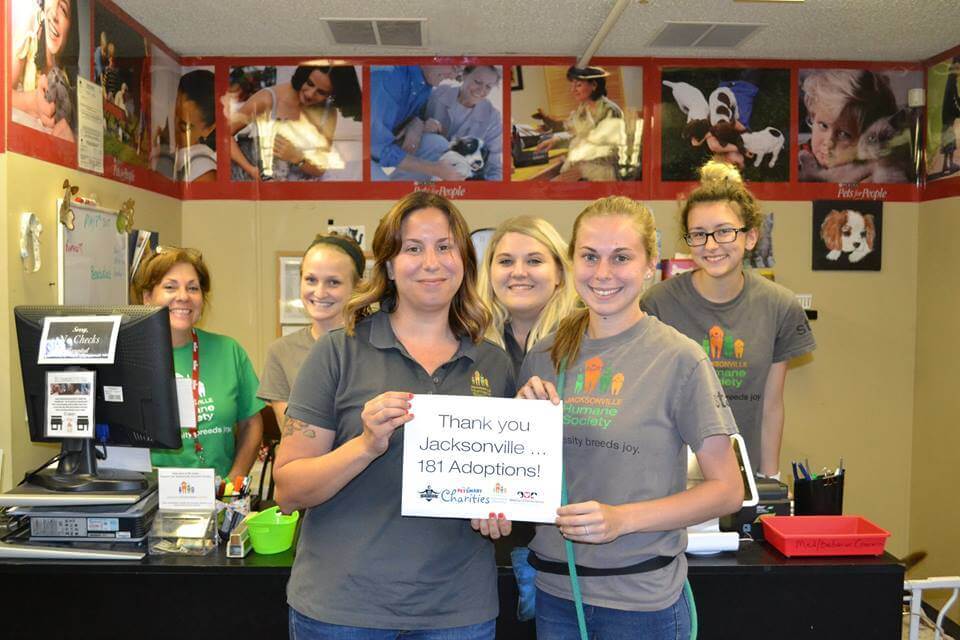 Bosco, ready to go to a new home – One of the adopters said that thanks to the fact she saved money for the adoption fee, she will be able to buy toys and other things for the new pet and to spoil him right from the start. Bosco, we are so happy for you, be a good boy!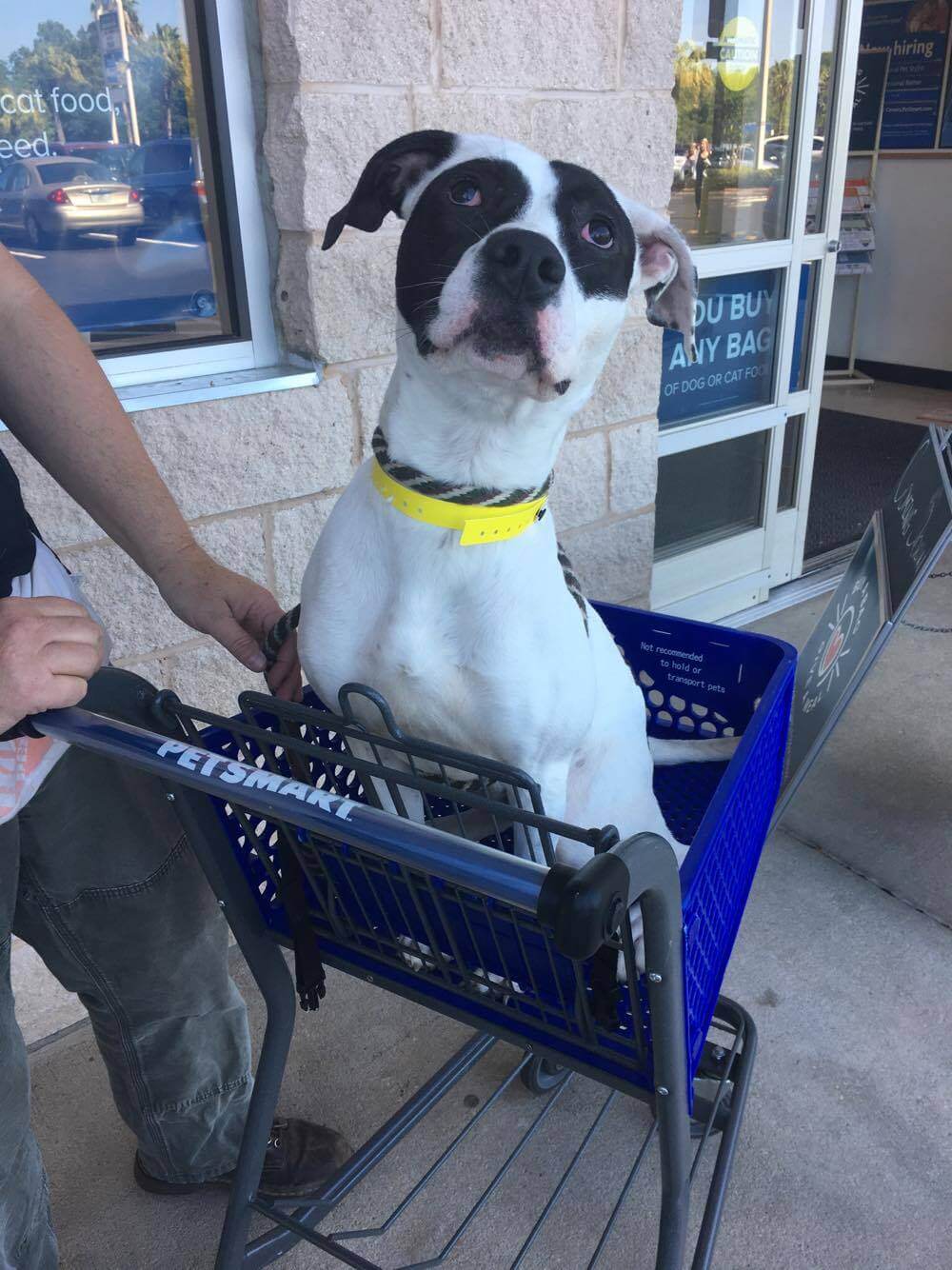 Don't forget to share this awesome story with your friends and support adoption of shelter animals yourself.
Source: Jaxhumane