Lust comes first, but only love lasts. This is what Karina Farek tells us through these 6 fun illustrations. Karina, also known as Dilfosaur, is a Texan-based animator "making art on the internet" as she self-proclaims. Her work proves that everything can be tackled with the right dose of humour and creativity and that we shall not be afraid to speak the truth when it is needed.
We've all been in all sorts of relationships, we've tried, we've failed, we've tried again and so on. We had relationships based solely on lust and…we just had them, they're gone, right? Why? Because in a lust relationship you don't spend a whole night looking at pictures of cute kittens on the Internet and then have a little "fun". You do this in a love relationship and love always wins and lasts.
This is the message you get when looking at these hilarious illustrations. Are you ready for it because this is the real difference between lust and love, something we all might know, but a little bit of refreshing doesn't hurt.
Do you see yourselves in them?
1. Beauty is in the eye of your loved one. Always!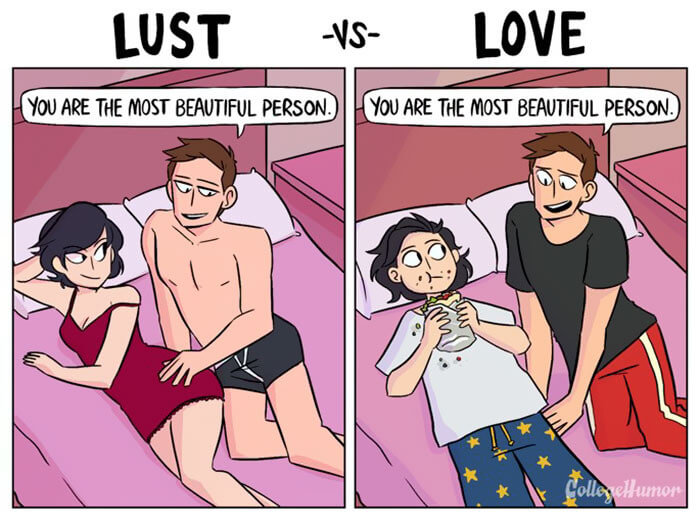 2. What can be sexier than a human fixing a broken toilet while in her panties?
3. Love is knowing when and why she's going to be angry at you!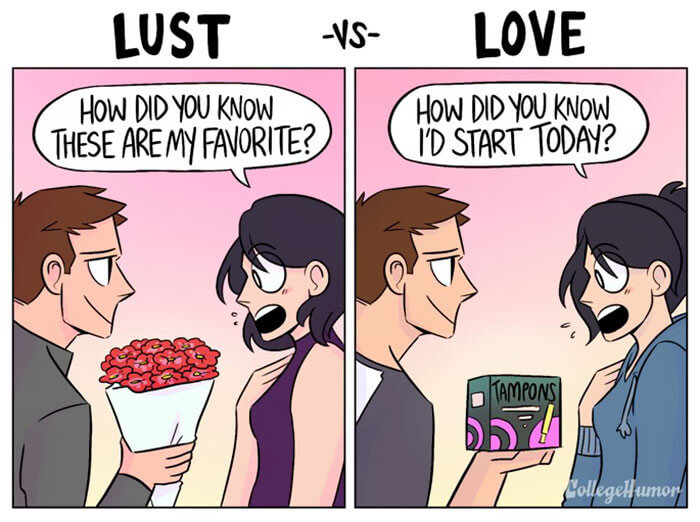 4. Watching cute animals together because you both can't sleep. What can be more romantic than that?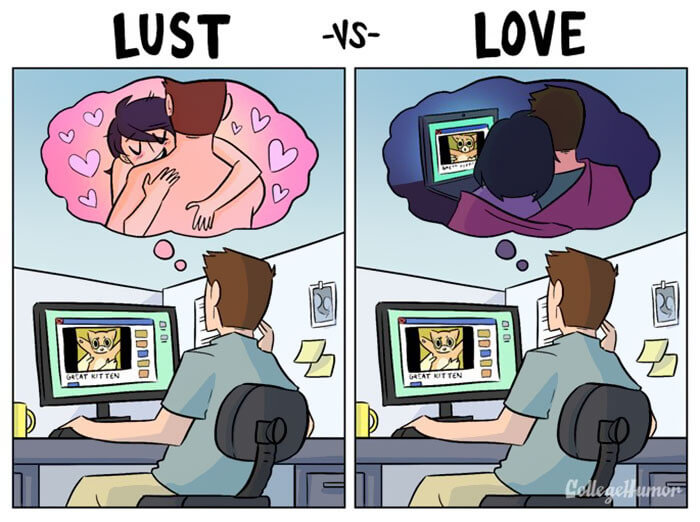 5. When "funny" is shared without knowing, then you have a thing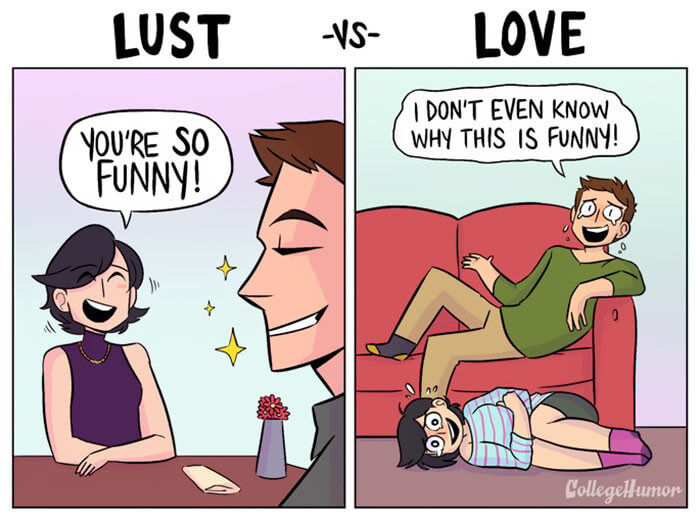 6. Doing nothing all night and then having some fun is the deal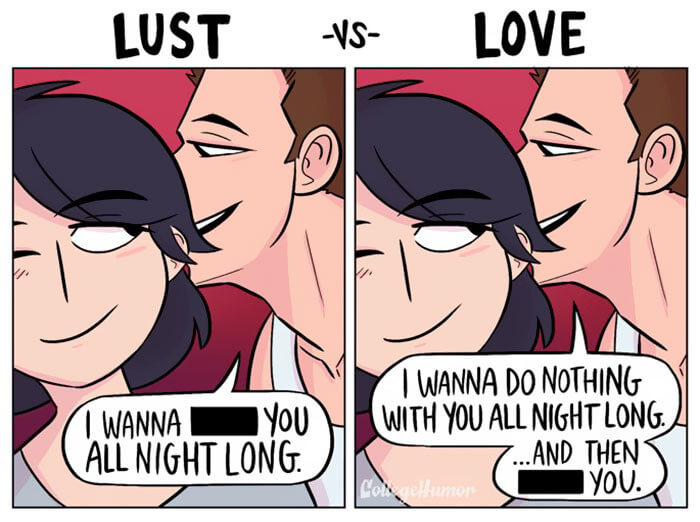 via: bepositive