Well, it's official, Jeff Goldblum now has a food truck. This is something i thought i will never say, but it's true.
Now don't get me wrong, i didn't really had the pleasure of eating at his truck, but something tells me that the food and atmosphere over there is amazing! The general feeling you probably have when standing in line to get your hoddog is confusion and amazement, why? Because you're about to get a high end sausage from a food truck in the middle of the street, by Jeff Goldblum, yeah, the guy who played in Jurassic Park. If this isn't news, i dont know what is anymore seriously.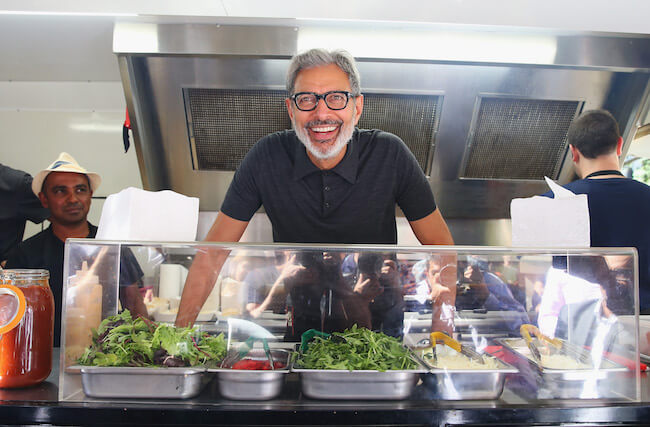 Here's a short video to prove this is a real thing:
Is that Jeff or is it Chef Goldblum? After eating at his truck, you be the judge.
Now after we got you all excited and you simply feel you must go out and try this, the bad news is that Chef Goldblum is currently running this glorious food truck in the streets of Sydney, Australia. Way to go Aussies, congrats, better luck next time for the rest of us in America. But just because we can't eat it, doesn't mean we can't admire the pictures right?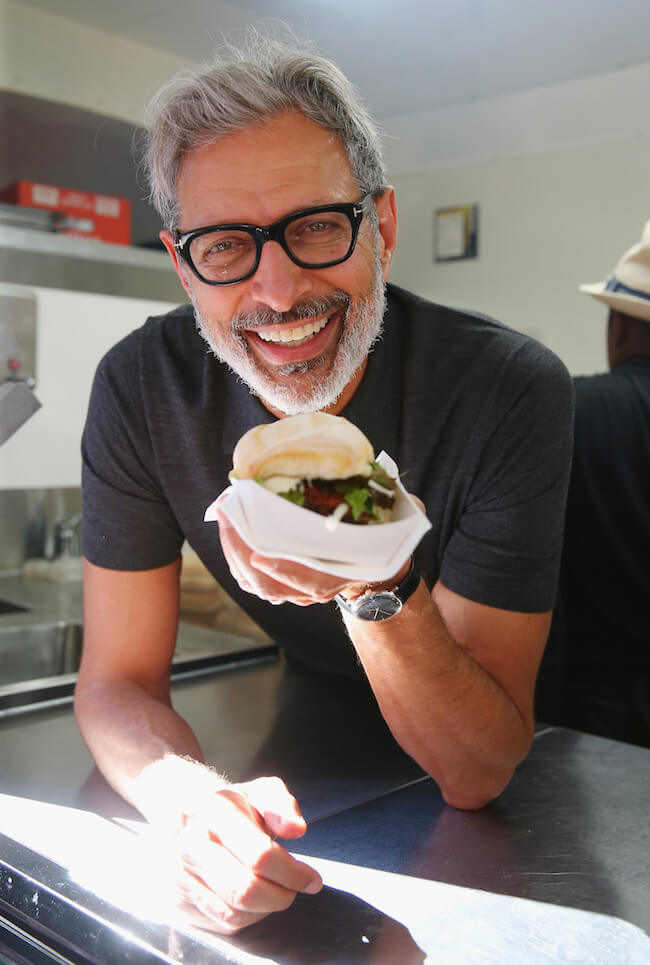 Just imagine standing in line to get a street sausage inside a delicious bun and when you get to the truck suddenly Jeff Goldblum himself hands you your food.
With that smile and cute face he does. I mean i would just start to laugh out loud. Looking at the menu it seems that this is not just a gimmick, the food actually looks good!
After a quick investigation. it was discovered that Goldblum himself said that the food truck is part of " a mystery that i can't divulge, but i'm filming something here that has something to do with food " As you probably noticed.
Everything about this food truck is pretty mysterious.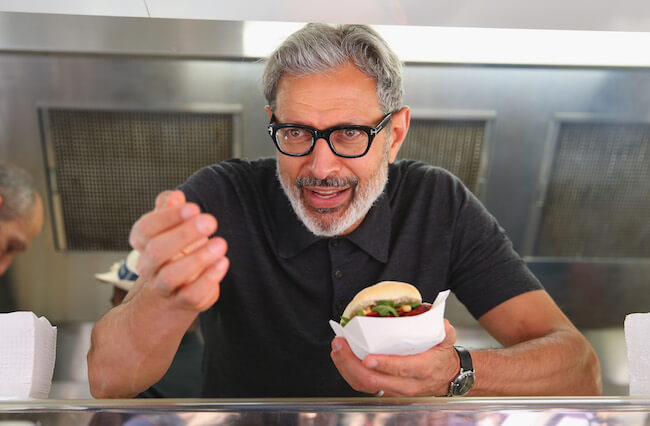 He continued saying " I've gotta do some work. I was doing the Thor movie on the Gold Coast some time ago but now i'm doing a project that i have to be secretive about but there is some thematic tie-in to this. I like food, i'm very interested in food, but you'll have to wait. "
We get it Jeff, we're with your 100% on this one, waiting patiently to see what this awesome project brings.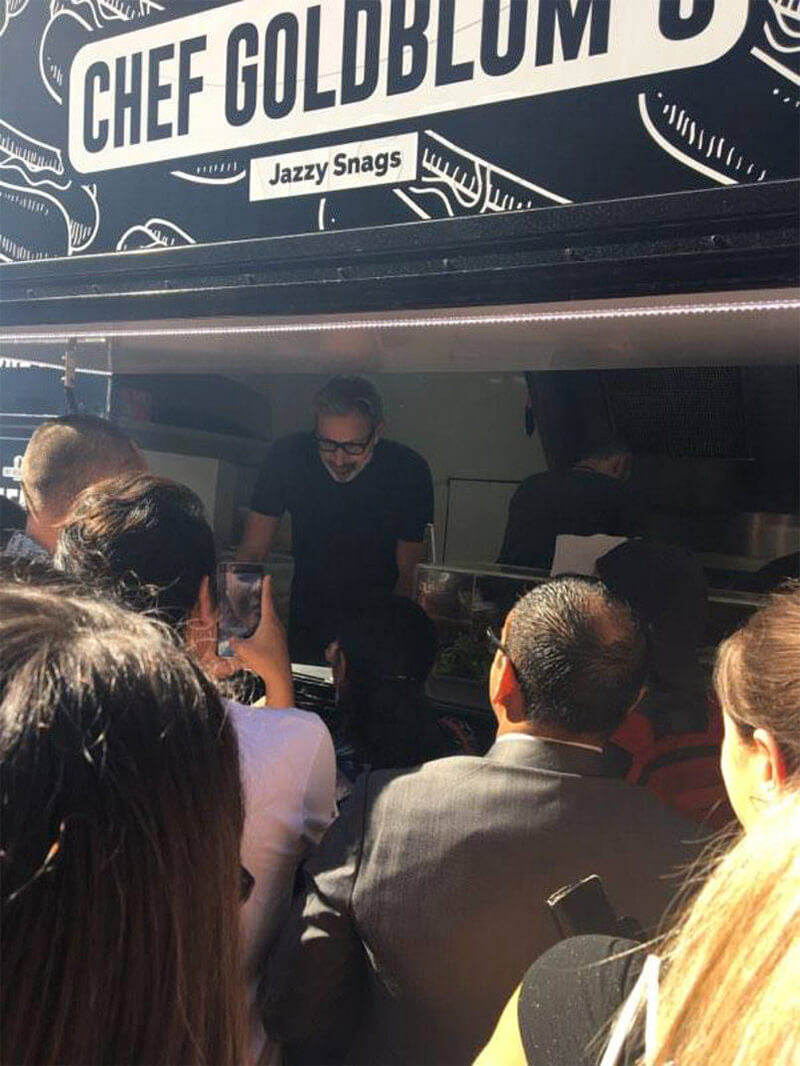 Worth heading there just to see this man's face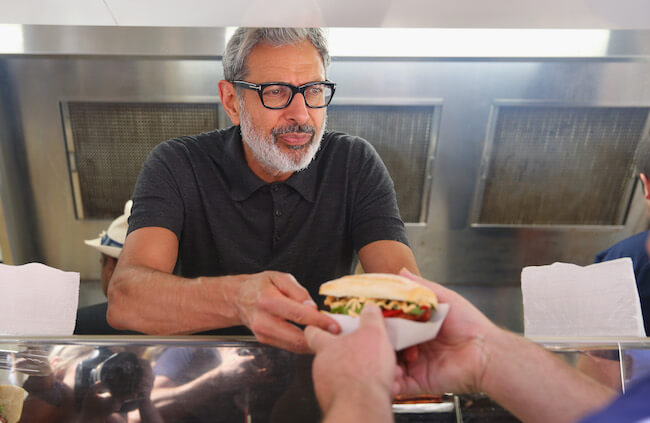 Can't keep a straight face, can you blame her?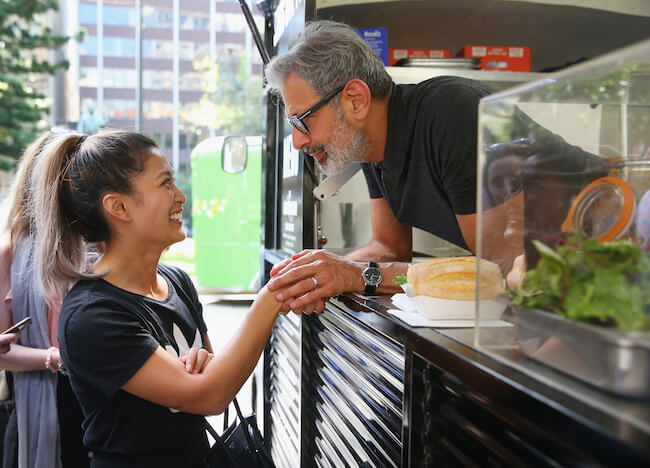 Using his popularity to take some pics while giving you food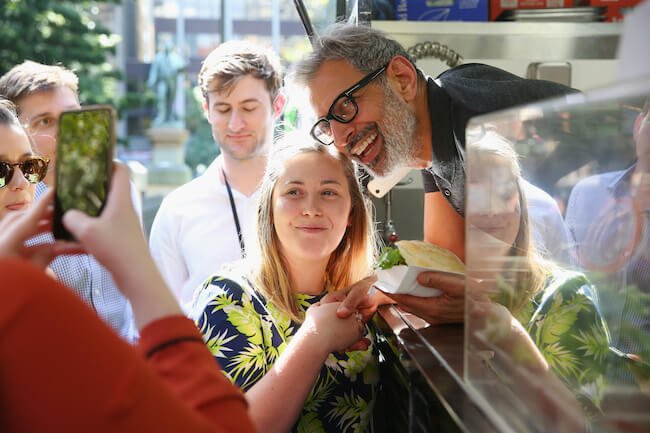 The menu. Simple. Yummy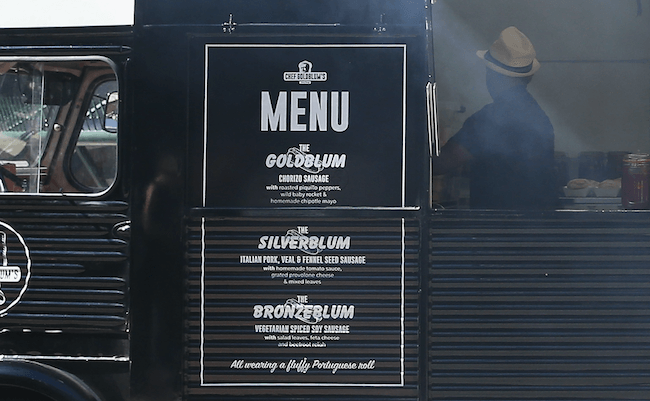 Images credit: Don Arnold/WireImage/Getty Images