How many layers of irony are you on – What is it called when you're making fun of something that's making fun of something else as it gradually becomes more and more absurd? Let's take shitposting. That means you post something really bad. Then, someone else starts doing it ironically. They start to ironically shitpost. So, you shitpost because you have too much irony inside of you and feel like venting it through shitposting. Did you get it? Neither did us. But these are the layers of irony as explained by the Urban Dictionary and it turns out this is a pretty popular phrase.
Alright, now, let's see if a random Reddit user can explain it better than us: "The humour here comes from the absurdity of taking a post about decorating cakes, for example, and turning it into a post railing against white privilege. There can also be a lot of humour from the reactions of people who aren't in on the joke. Beyond this level, you have posts like the image from the OP. Posts which acknowledge the absurdity of everything I've just written by referencing the concept of irony and becoming totally non-nonsensical themselves, attempting to "out-absurd" even the most ironic forms of humour thus creating the effect and appropriate question of how many layers of irony are you on. "
Alright, let us try again. The concept of "layers of irony" that we're trying to talk about today refers to that four-panel comic that shows a floating head, the Meme Man, having a conversation with someone else. In their conversation, they refer to "layers of irony", with irony being an intoxicating substance.
This image was posted on October 2015 on the Facebook meme community called "Special meme fresh". It has gained over 2,000 likes in five months and began taking off.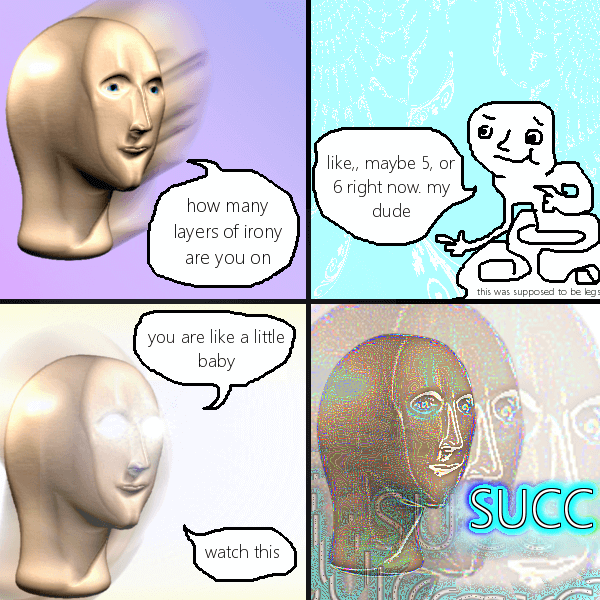 On February 2016, the Youtuber JeZ uploaded a reading of the comic and gained 780,000 views and 1,900 comments in 8 months. On November 2015, a post was added to Reddit that read "What is the meaning of this picture about layers of irony?" On Tumblr, people began photoshopping characters into the comic to prove that they are being ironic on many levels.
Now, we recommend you take a look at the examples below and you'll know what we were actually trying to tell you here. There were many layers of explanations, we know.
How many layers of irony are you on is weird but oddly popular catchphrase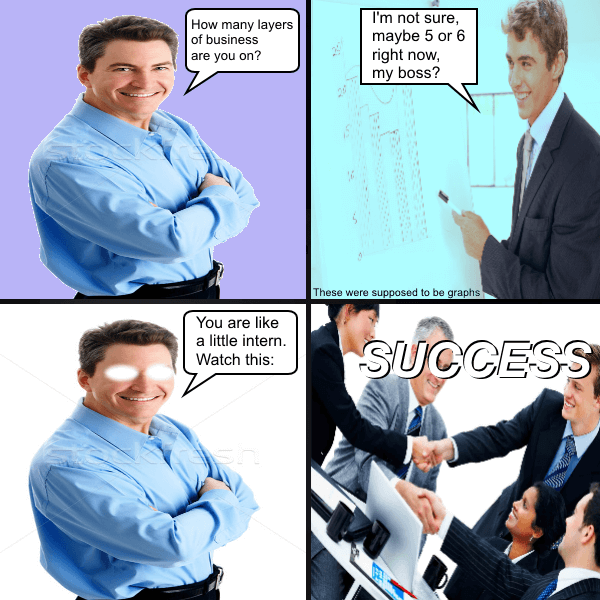 In this image you can see the various copies this phrase got over time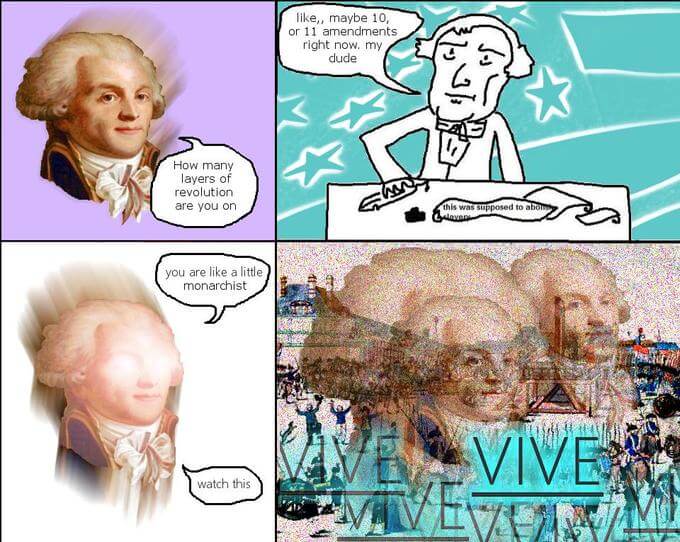 Political pun below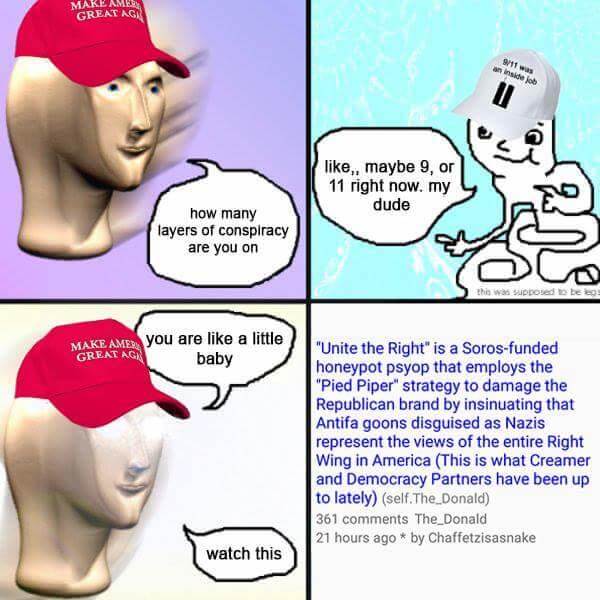 The strange gold head is the one always saying the same thing with slight variations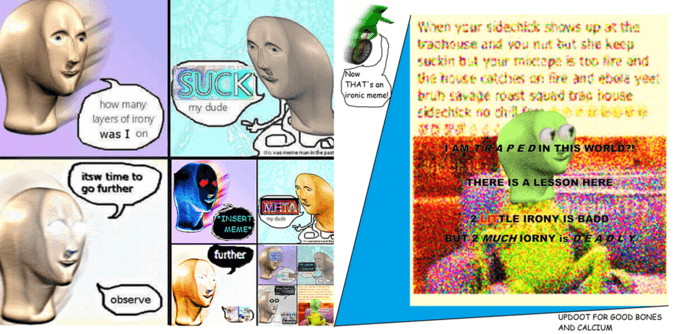 Even in dog form it's still funny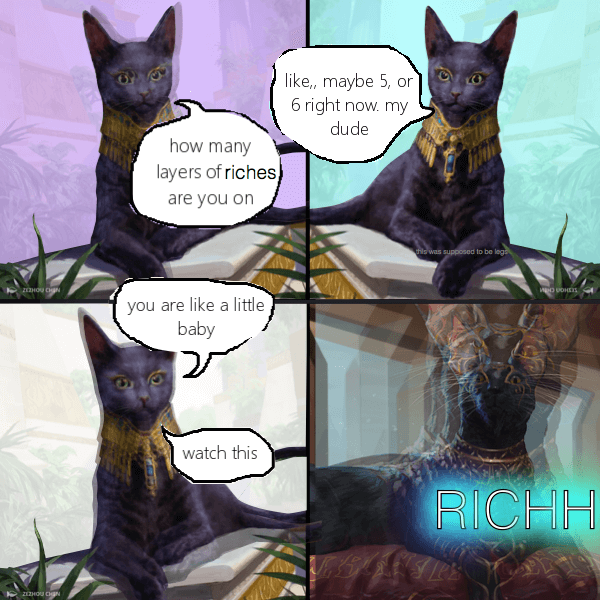 [the_ad id="71924″]
Fantasy post-apocalypse layers we are all on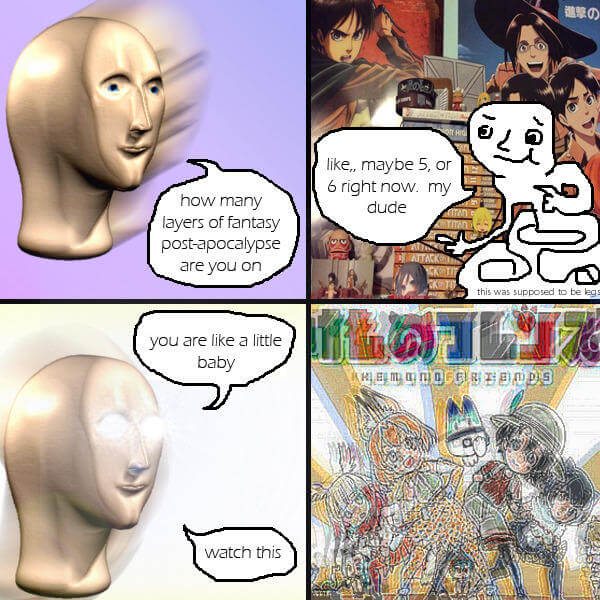 In the last picture of every meme like this, you get a blurry version of what we're supposed to watch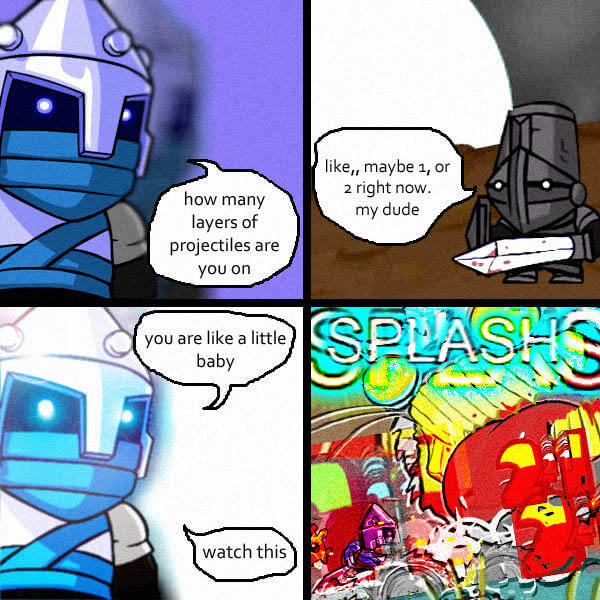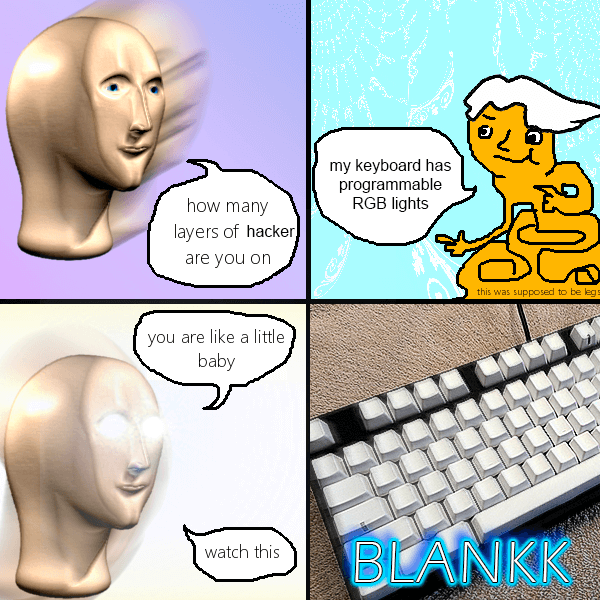 [the_ad id="83004″]
Even the minions take part in the how many layers of irony are you on and we like it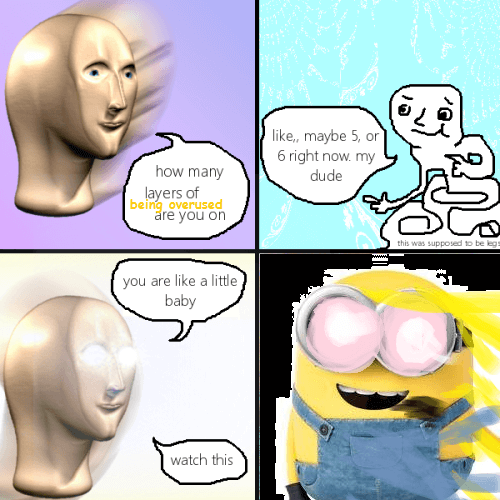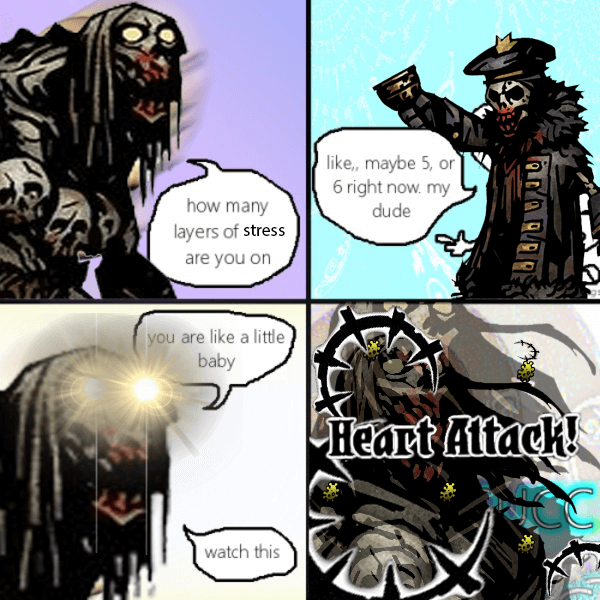 Here is the search popularity of real people on the web:
Hope you enjoyed this post about the popular phrase layers of irony, let's share this with our friends