There is this idea that girls get ready a lot slower than guys. There is also this idea among men that they get bored while their wives are getting ready and that it takes an eternity for women to decide what they're gonna' wear. Well, usually, that's not true. Yes, that is NOT true. In our mad, fast-forward world, women are also jumping in their jeans, rushing to work and back, while doing a lot of things in between. Still, there are 'special' situations…I repeat, 'special' situations when a girl has to look to-die-for and that takes a lot of time and energy and imagination, something men might find hard to understand.
Yes, a girl is writing this article and yes, this woman might be a little biased, but she's telling you, it's hard work being a chic, elegant woman and everybody should understand that. Still, jokes can be made, as long as they're cute and fun and relatable. The difference between the time it takes a guy to get ready compared to the time it takes a girl to get ready is an infinite source of inspiration for stand-up comedians and illustrators and…almost everyone with a sense of humour.
So, today, I decided it was time I took matters in my own hands and show you that guys are funnier than women while getting ready for, say, dinner. While a girl is right there in the action of looking at her sharpest and most beautiful,  the guy is just laying around, getting out of bed too soon and then taking a nap and then getting up again and so on, so forth. So funny! Why aren't we laughing at guys always tricking themselves into believing girls will be ready in five minutes like they are? That would be so funny!
Let's take a look at these illustrations depicting how guys get ready vs. how girls get ready! And if you don't have a girl to wait on for hours while she gets ready, you should level up your game with this 26 strong pick-up lines
1. It starts with getting out of bed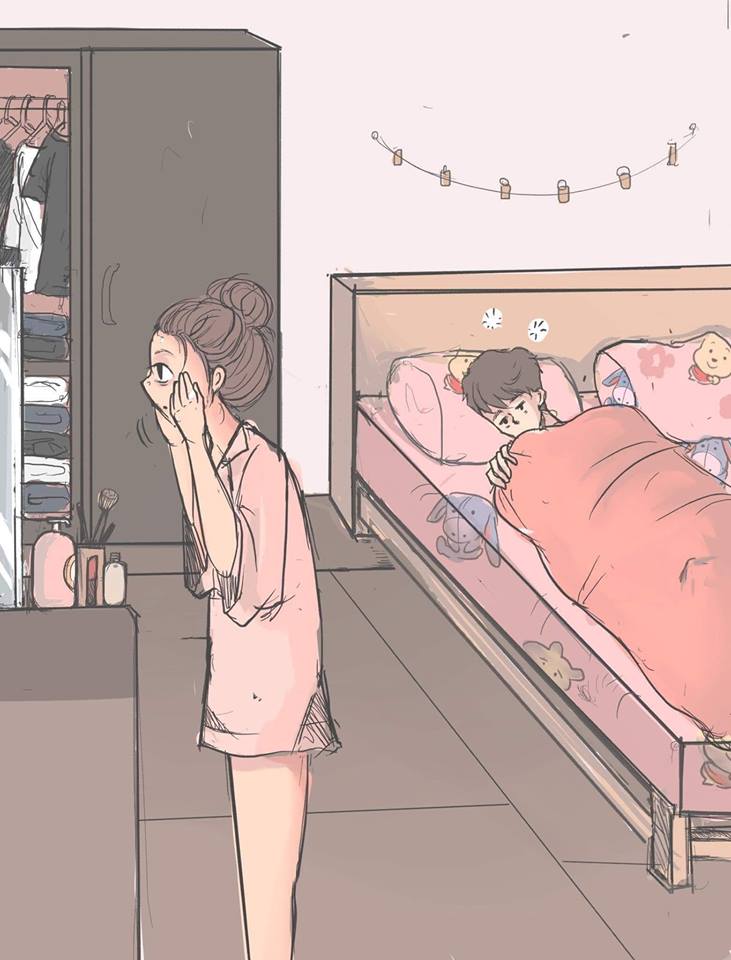 2. Of course, she is an earlier-riser than him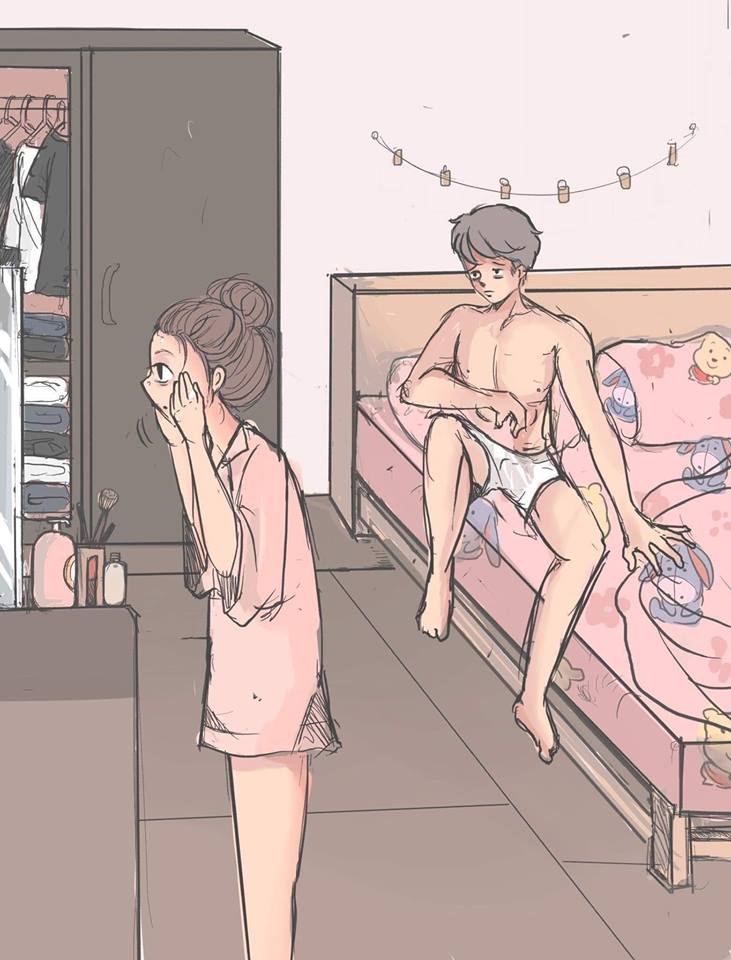 3. He gets up and goes to the bathroom. Wrong move!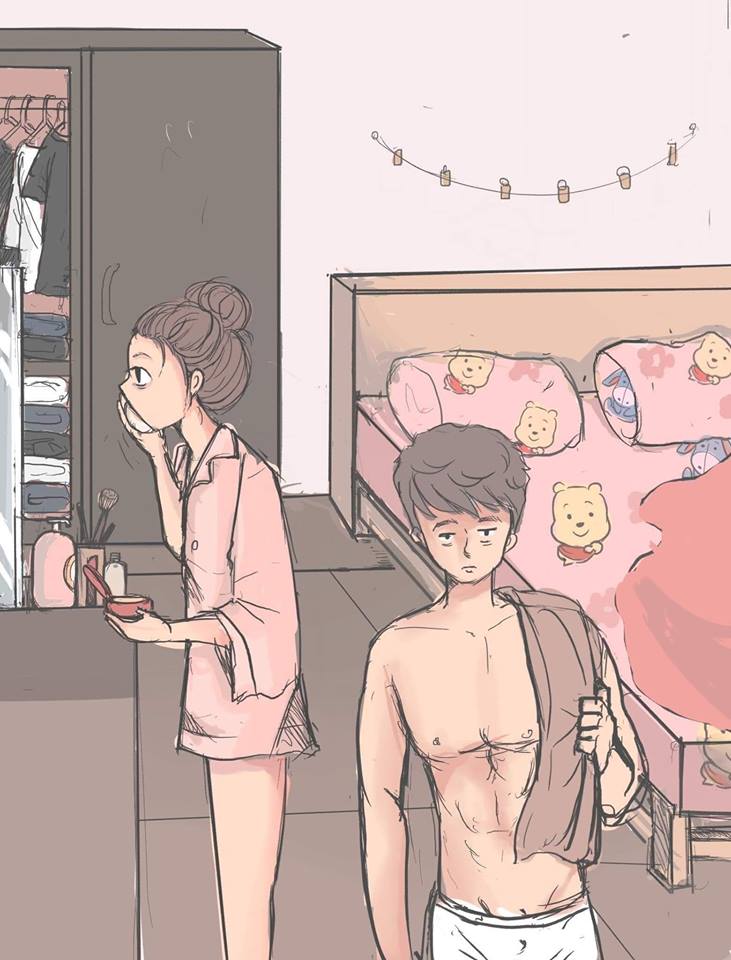 4. Now, he's t-shirt is on. Another wrong move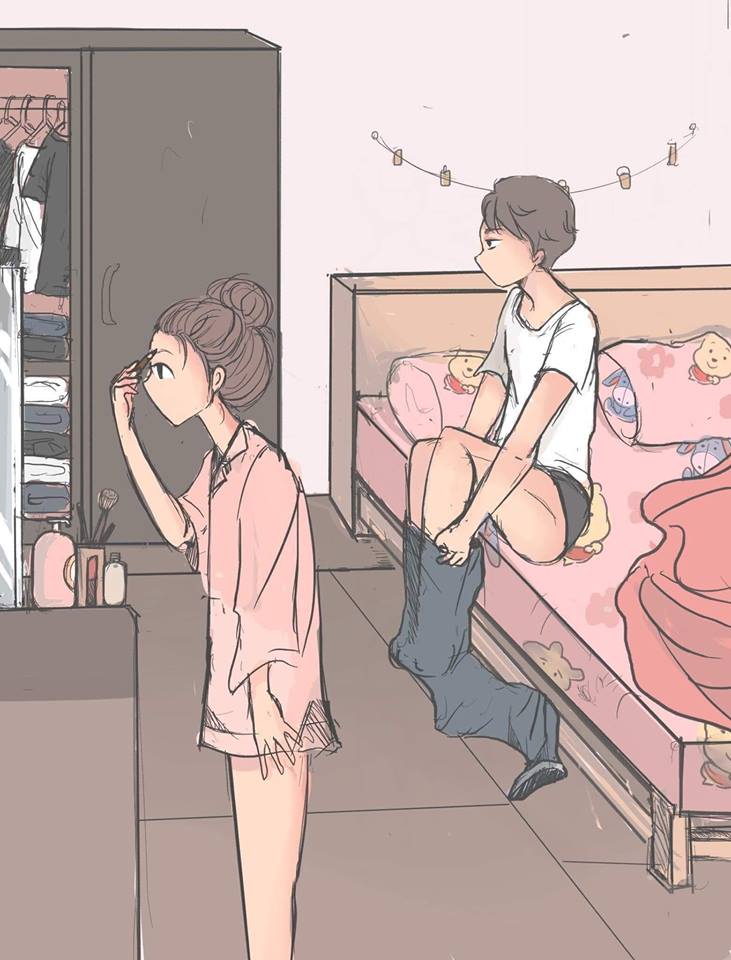 5. Pants on, glasses on, while she is still putting that gorgeous make-up on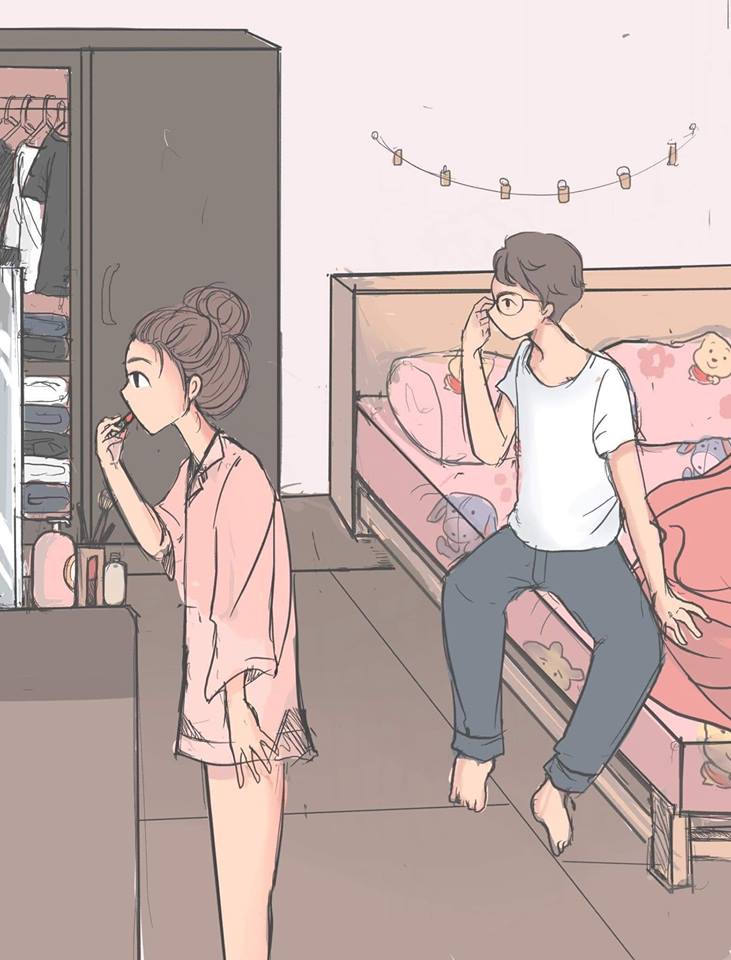 6. He looks at the phone. The first moment he realizes he's made a mistake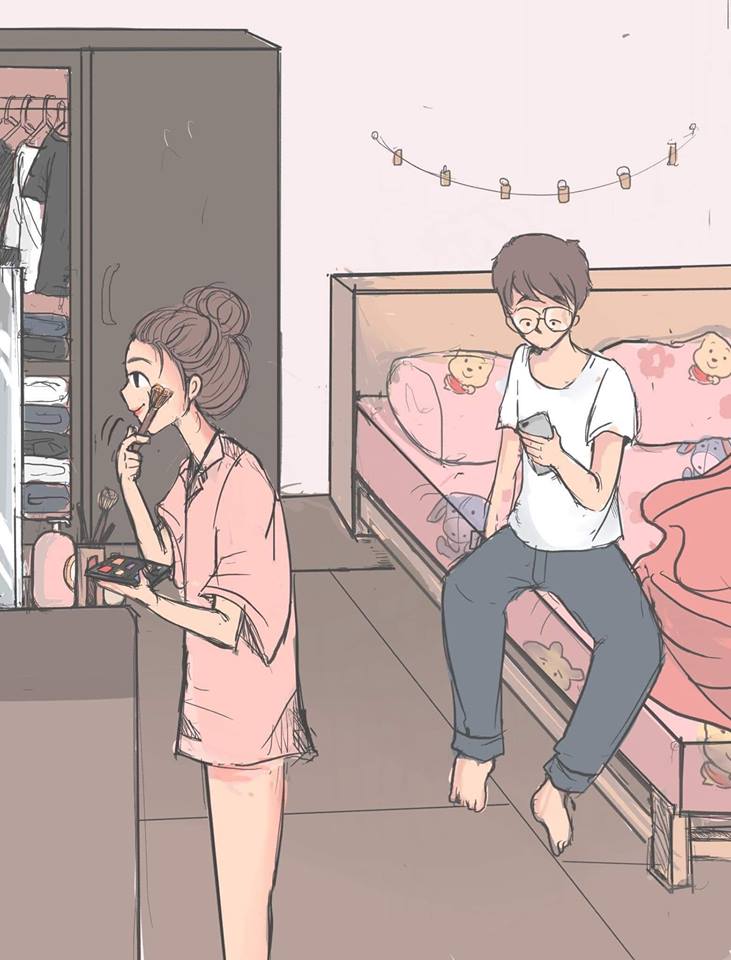 7. He should have got out of bed, take a book and just immerse himself completely in it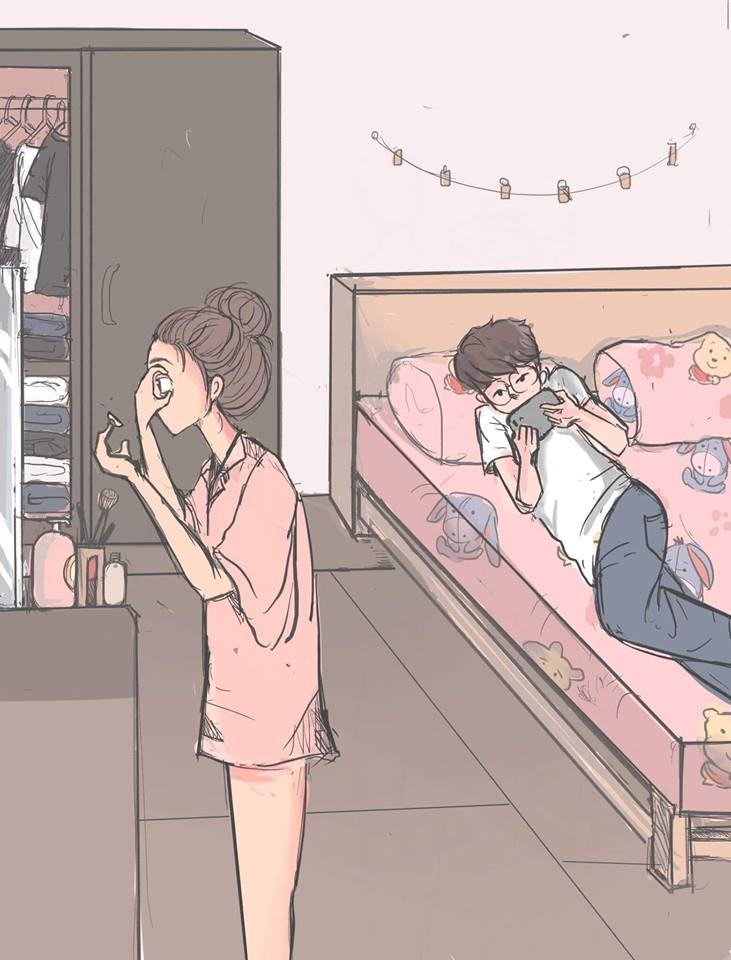 8. Not like this. She is getting prettier and prettier and he's just…I just can't find a word to describe it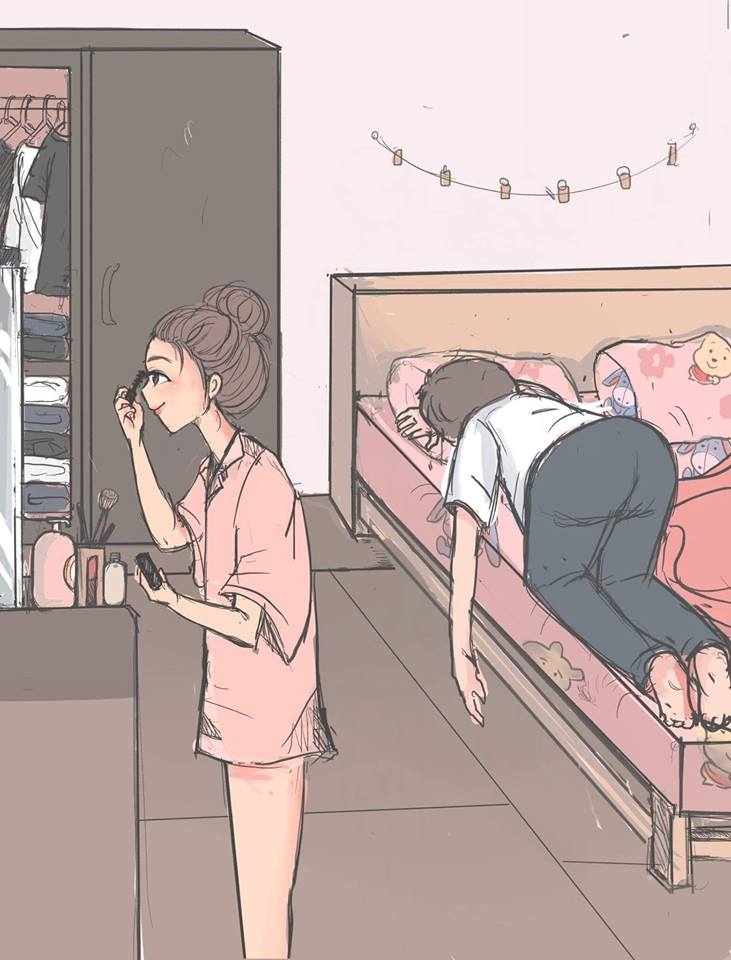 9. She looks gorgeous! Him?! I don't know what to say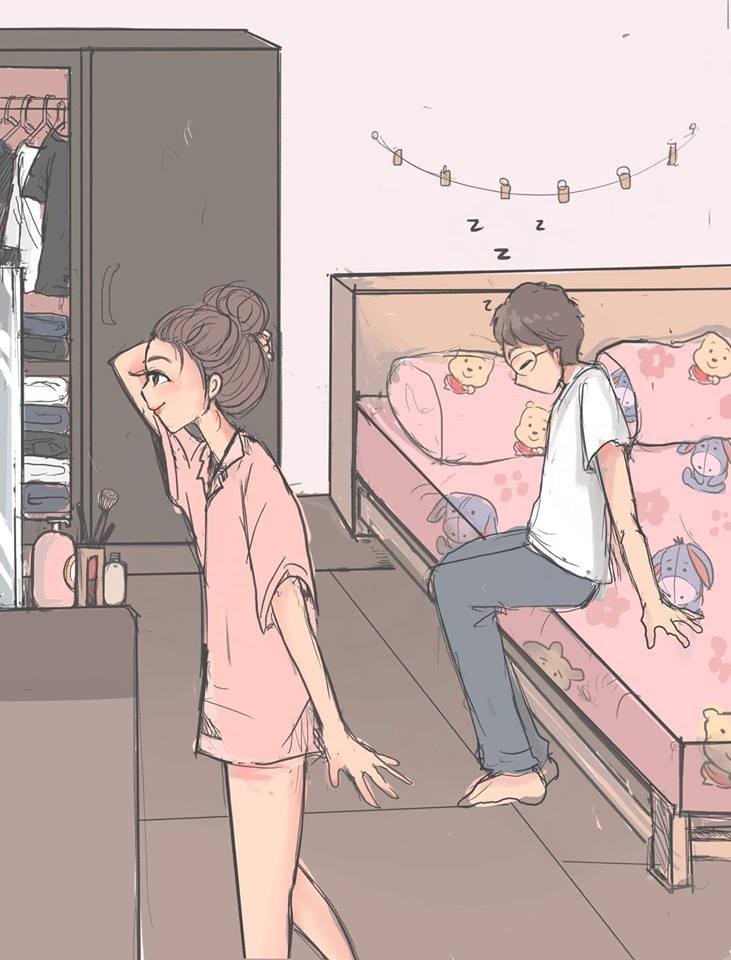 10. This is a story of how women get prettier while men just whither away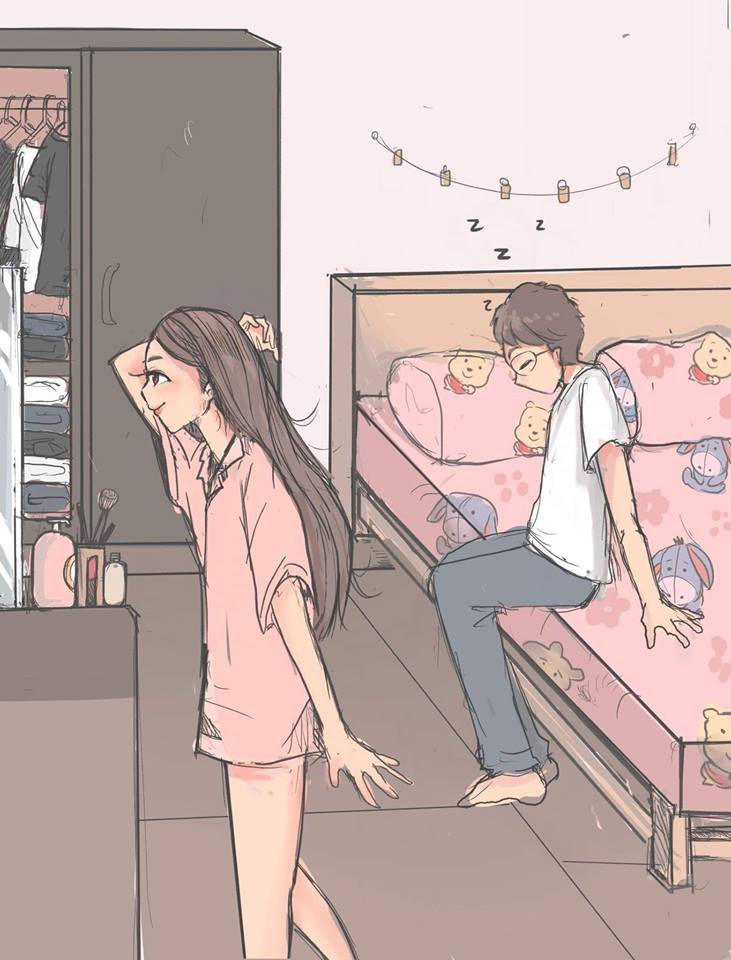 11. And now the testing begins! What's the sexiest outfit out there?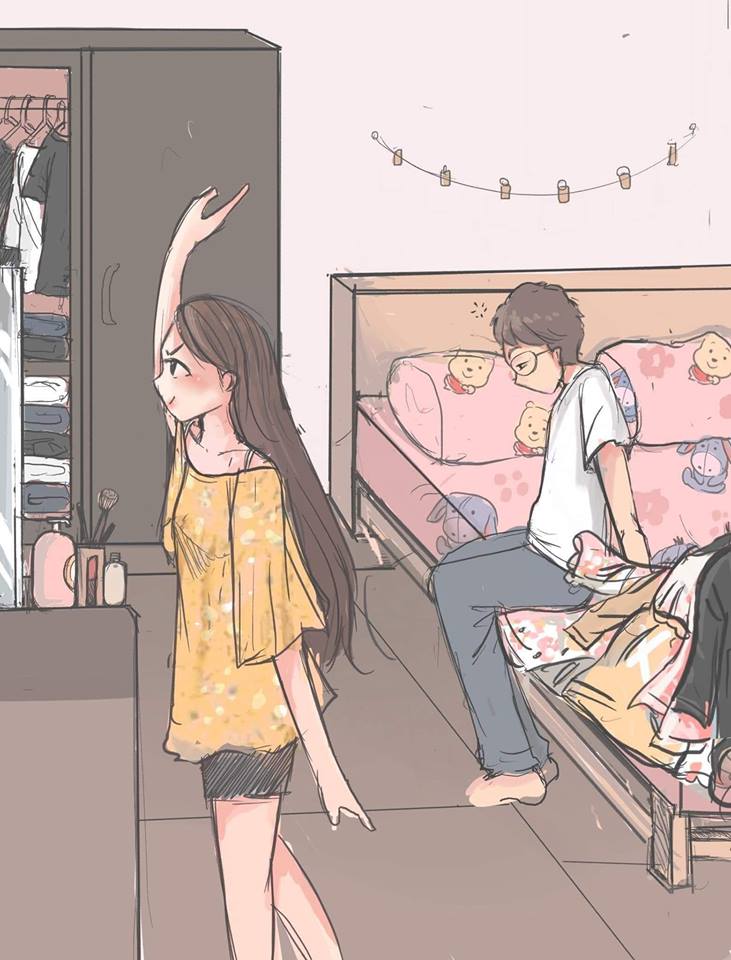 12. See, here's one of his many mistakes. He doesn't look at her. He's not even trying to give her his honest opinion!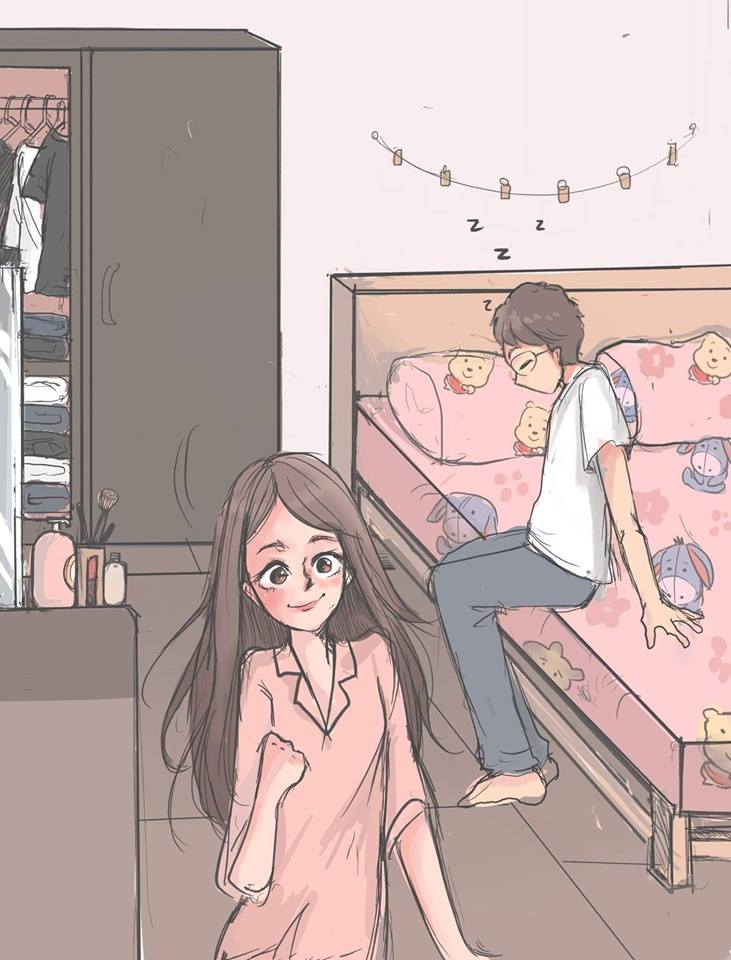 13. So she's on her own, in the wild jungle which is just not good to her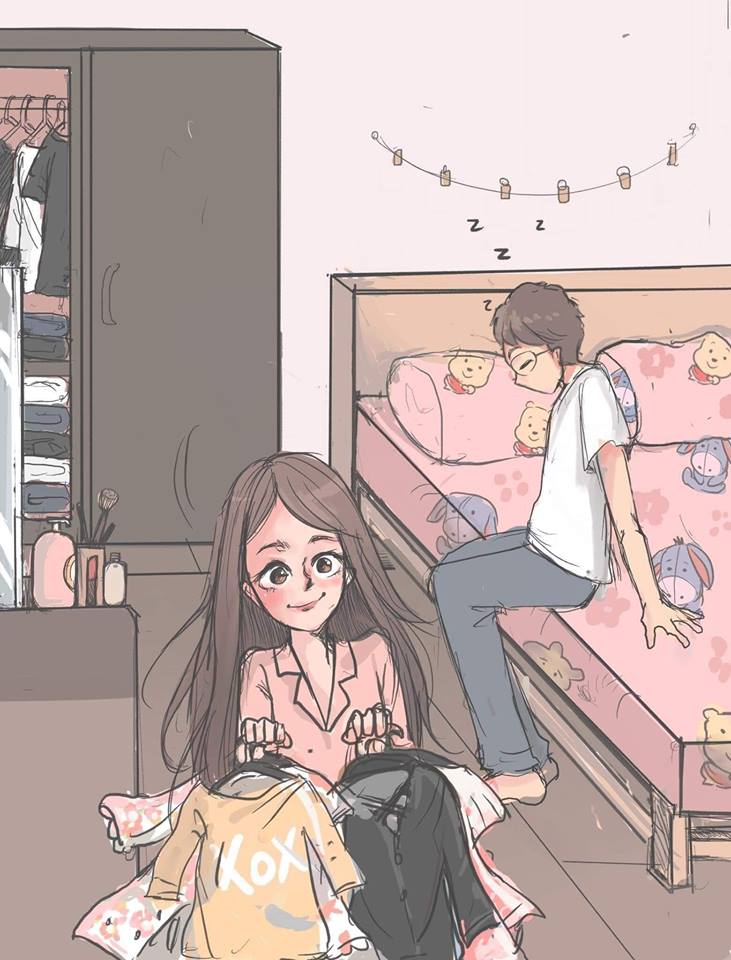 14. She has to make the right decision and he has to face the difficulty of those choices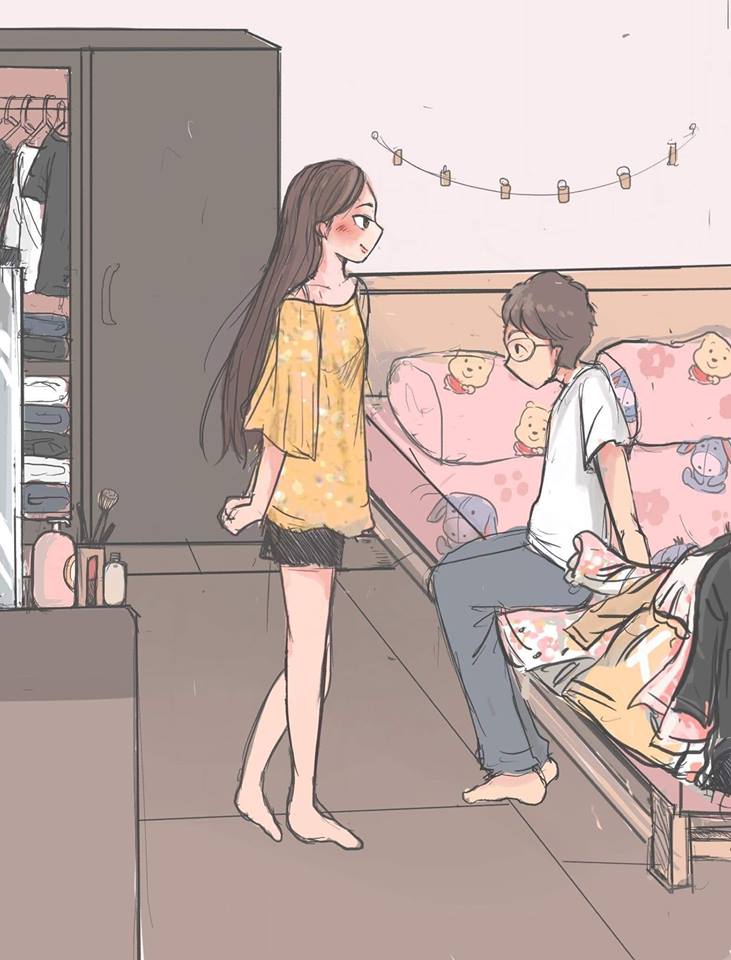 15. How do you say you like your girl's outfit?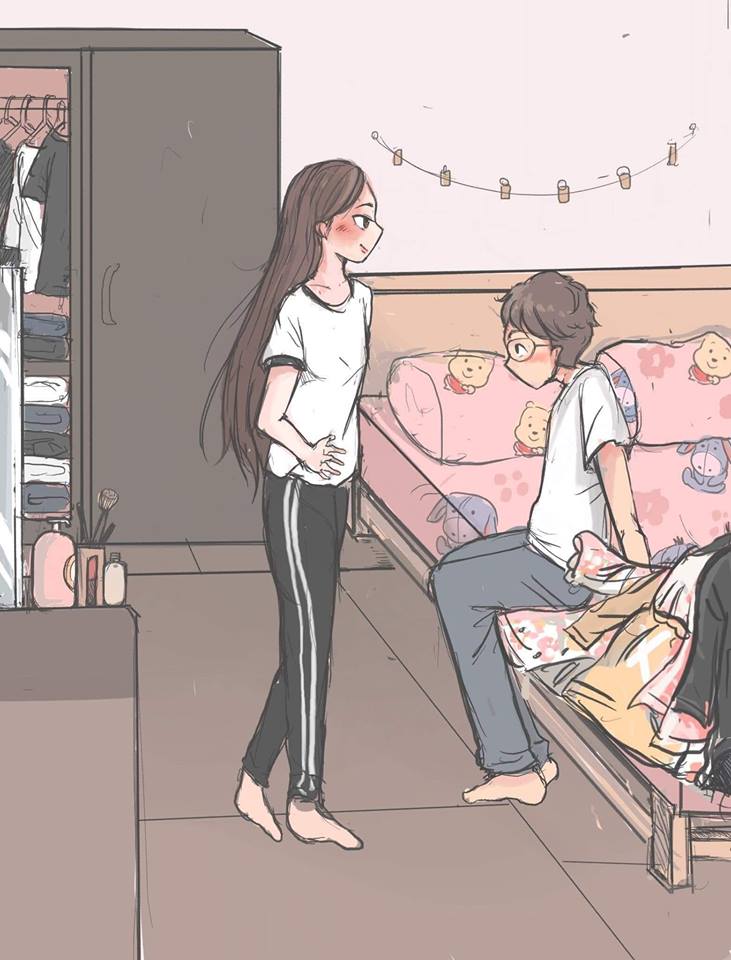 16. And if you don't like it how do you say that without letting all hell break loose?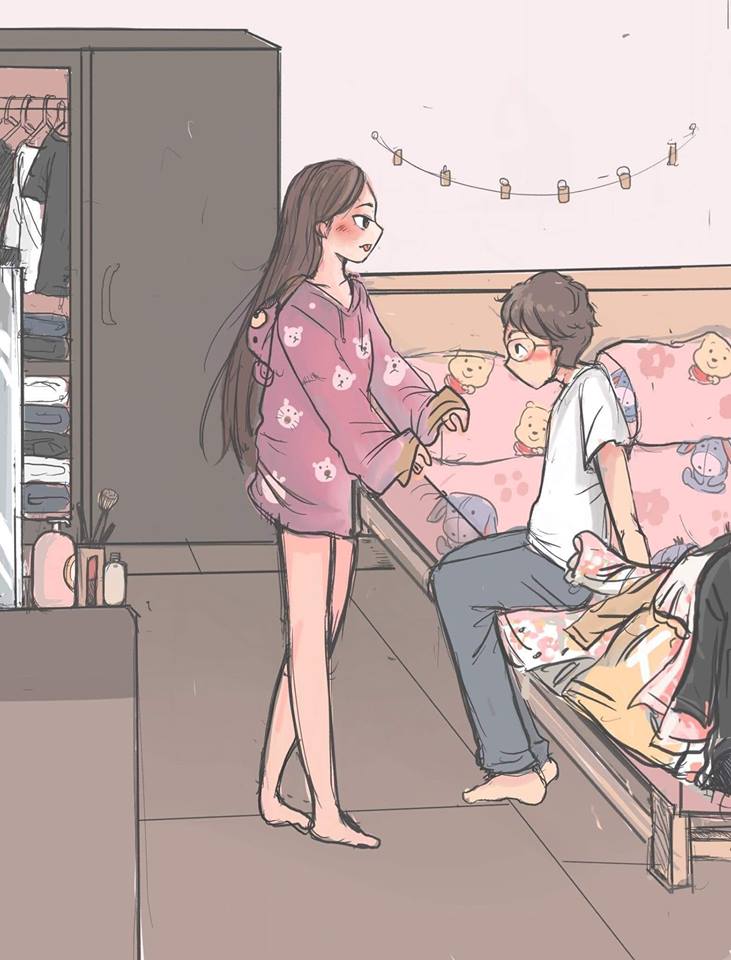 17. Just try!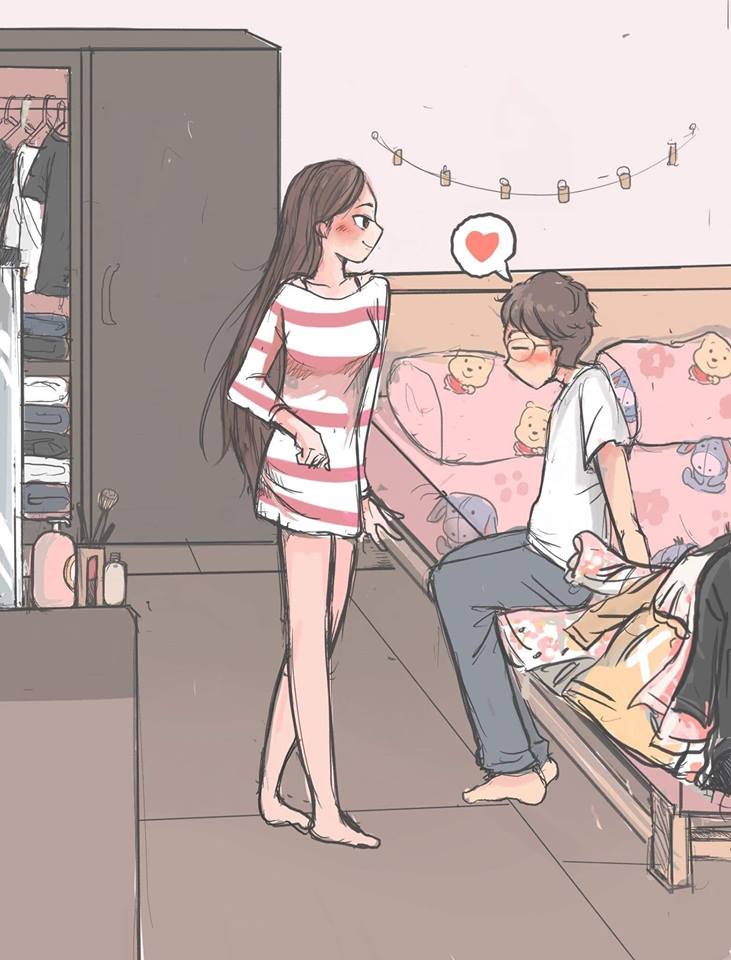 18. Yep! That was the correct answer. She likes it also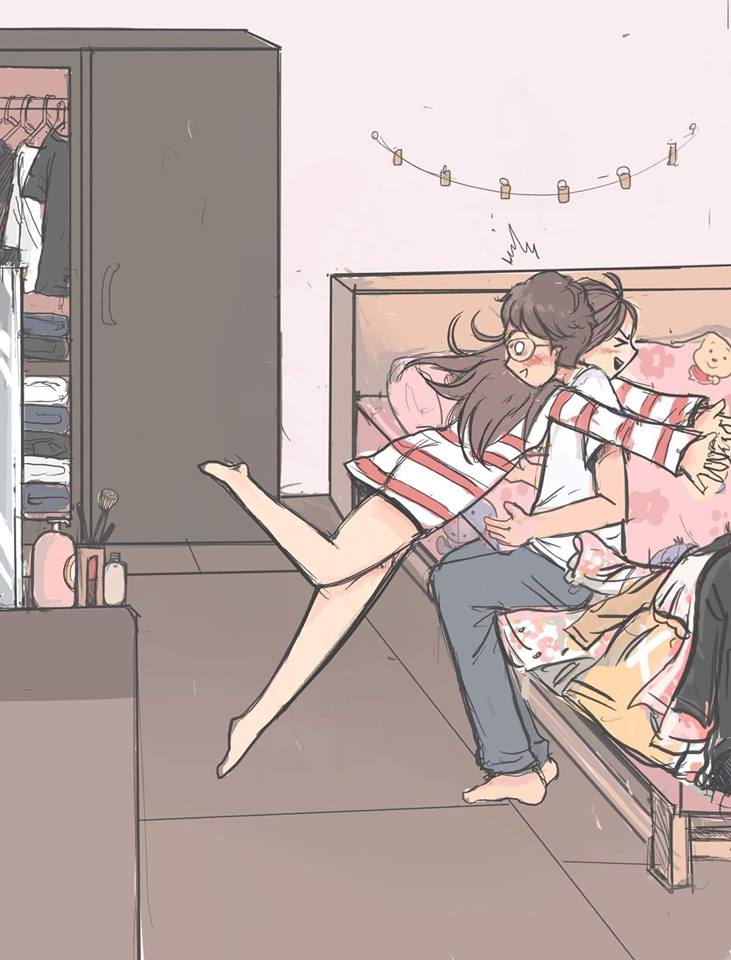 19.  See, a girl is happy when her guy likes the same outfit she likes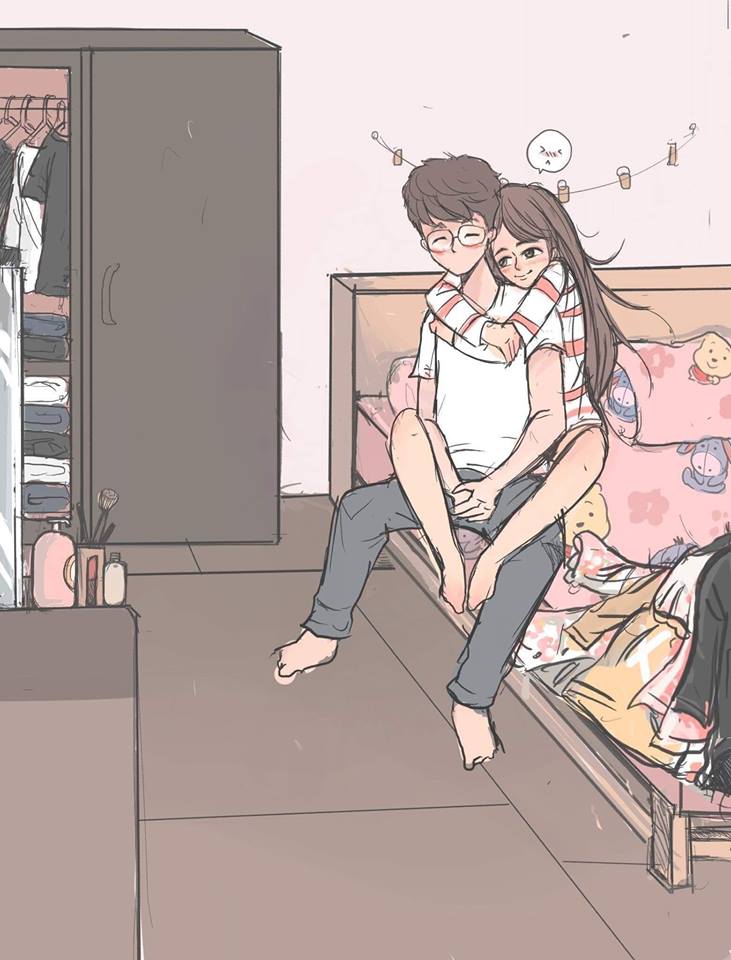 20. Happy ending!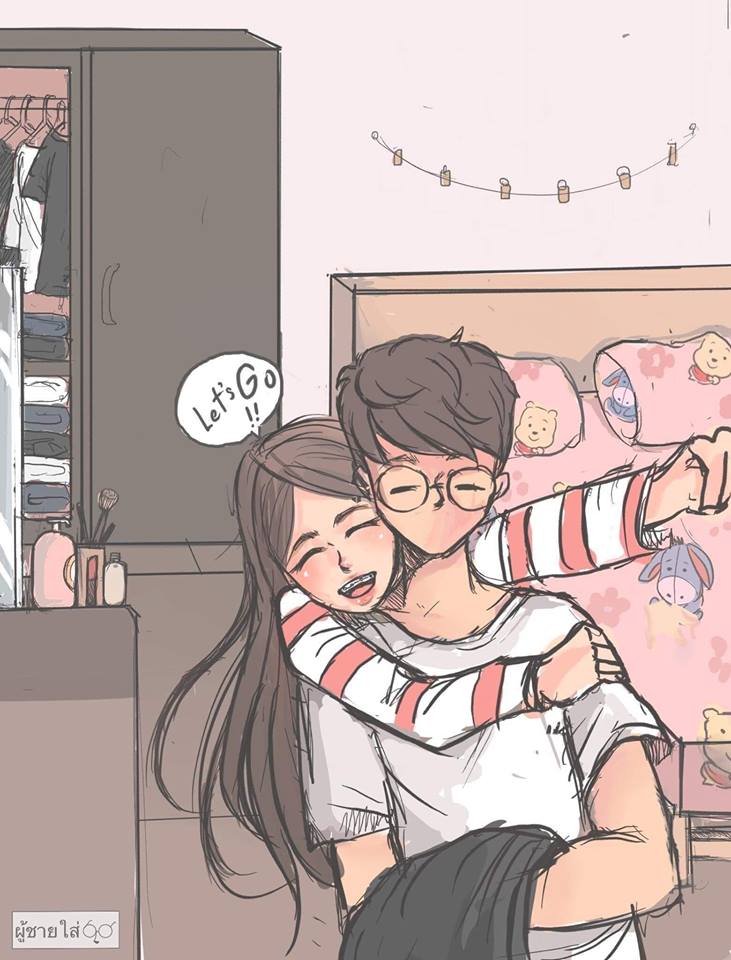 That might seem like an eternity later, but it helps you treasure what you have. Yes, she's a real treasure, guys!