If you are a fan of "The Simpsons", you are going to love this classic Homer Simpson donut recipe. With these deep-friend and raspberry-frosted glazed doughnuts, you can now eat like Homer Simpson!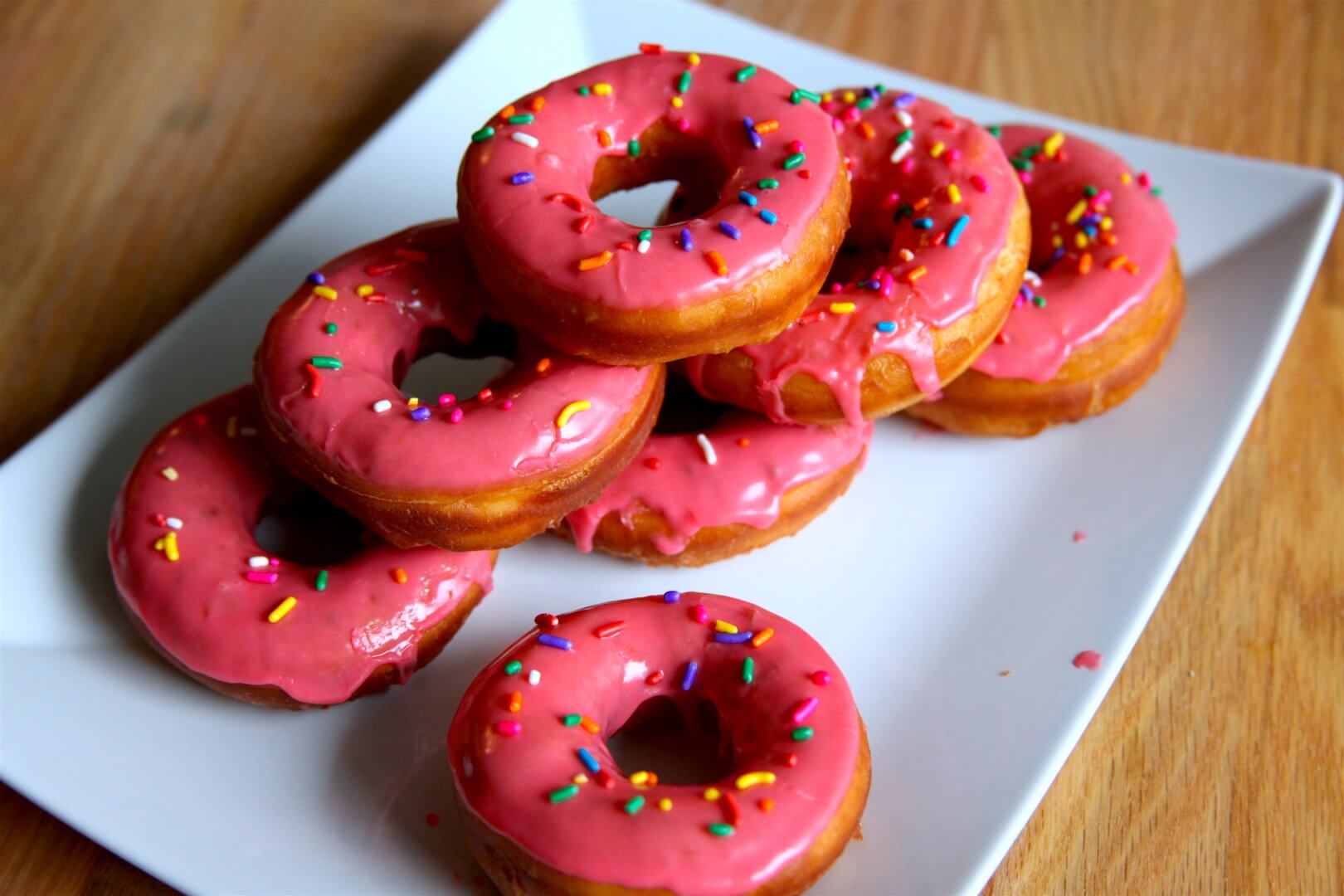 If you have never made homemade doughnuts before, these are a delicious start. These doughnuts use a double-rise method to make them nice and fluffy, and then are fried and glazed with a delicious raspberry frosting. Alternatively, you could make the neon pink Simpsons D'oh Nut frosting with red-dye, but berry juice gives it a delightful and tasty kick. You can also bake the doughnut, verses frying them.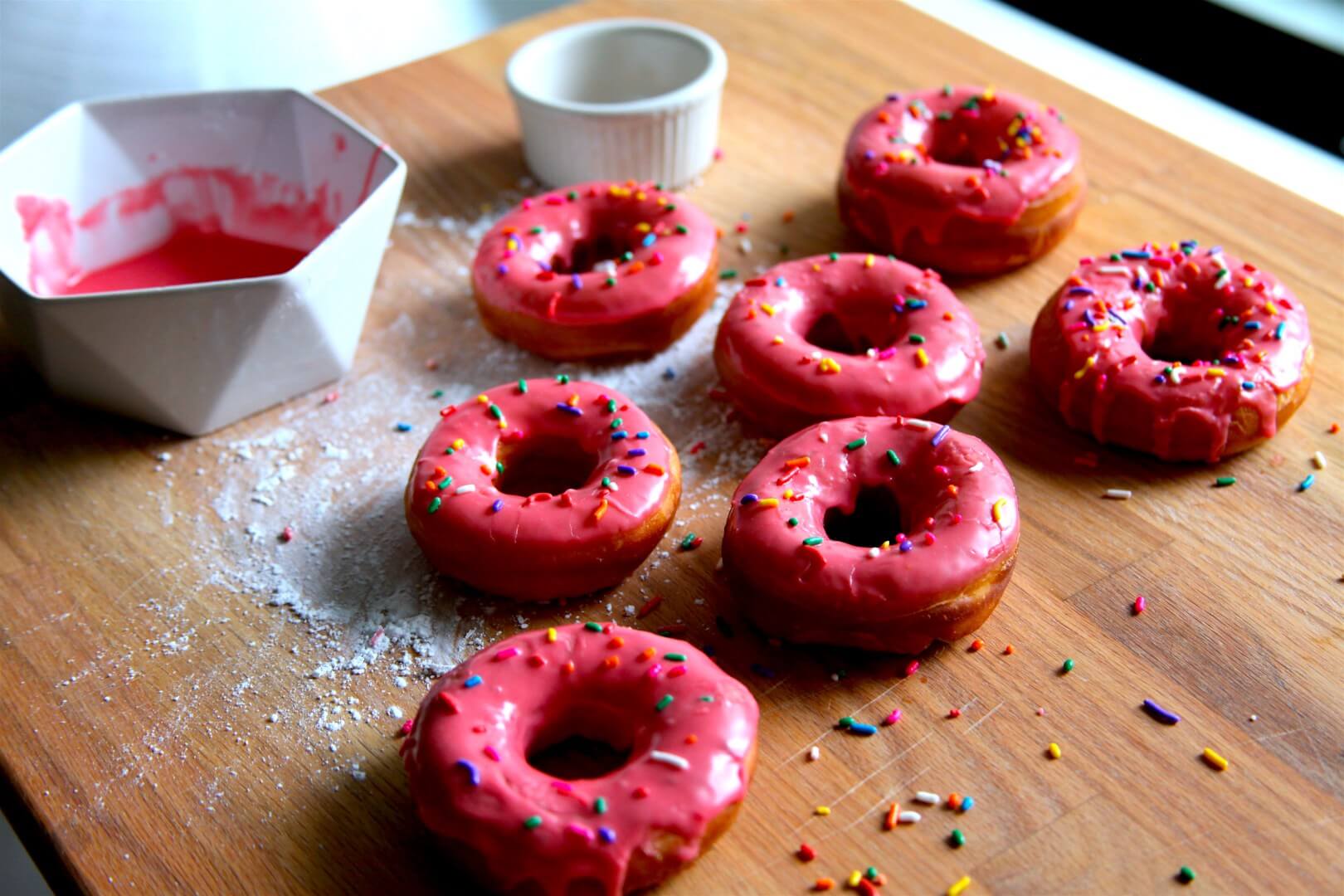 Ingredients:
Doughnut Batter
2/3

 

cups milk

1 1/4

 

teaspoons (1/2 package) active dry yeast

1 

egg

4

 

tablespoons (1/2 stick) butter, slowly melted and cooled

1/4

 

cup granulated sugar

1/2

teaspoon salt

2 1/4

 

cups unbleached all-purpose flour, plus extra

1

 quart vegetable oil, for frying

Frosting / Raspberry Glaze
1 cup powdered sugar

2 tablespoons milk
6 teaspoons berry juice
Extra red food coloring as necessary
Rainbow sprinkles (a.k.a. Jimmies)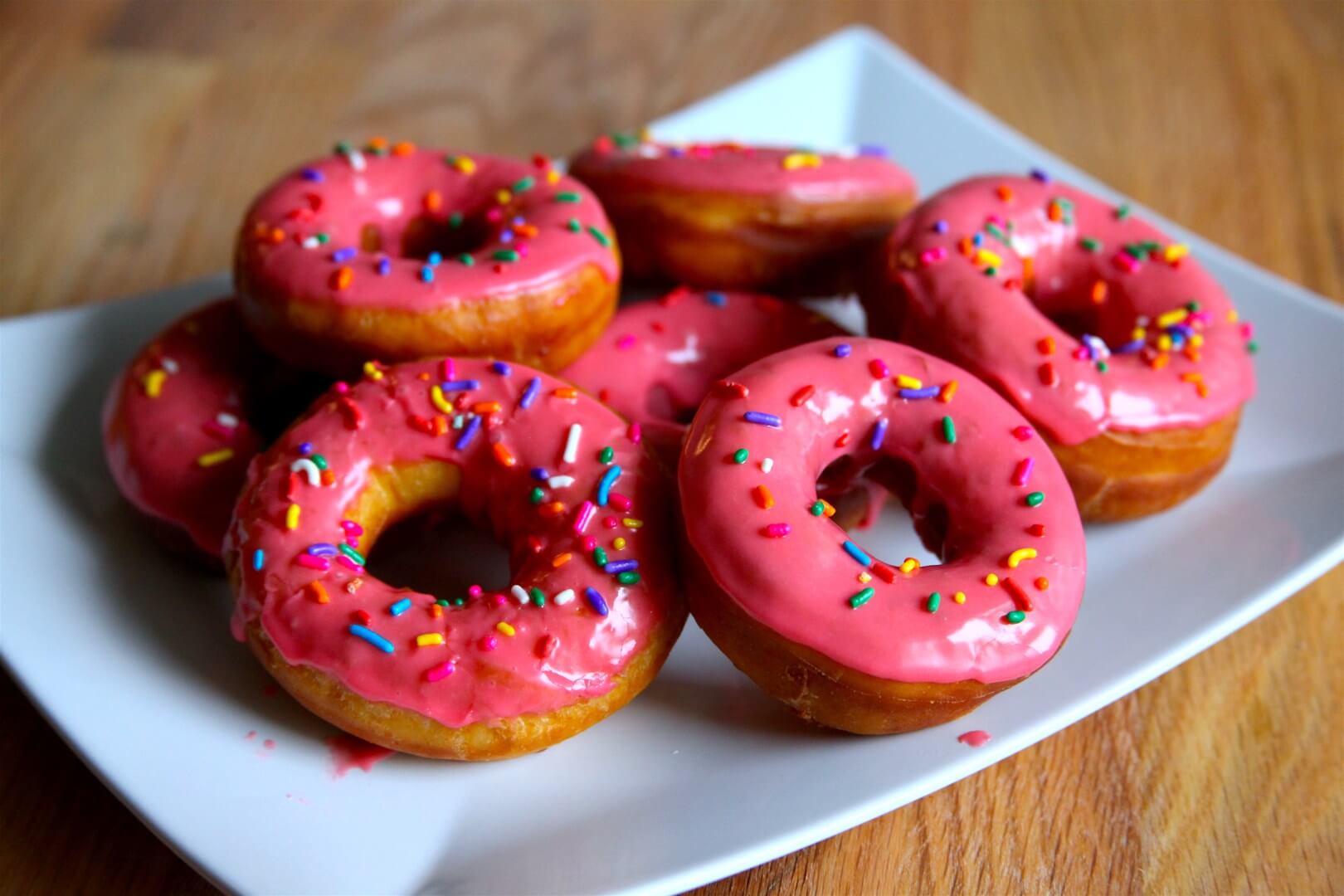 Instructions and recipe by Christina Troitino at Patesmith
Prep batter. In a small saucepan, heat the milk until warm (90 degrees). Remove from heat and stir in yeast. Let mixture sit for 5 minutes or until foamy.
Attach dough hook to stand mixer. In stand mixer bowl, beat together eggs, butter, sugar, salt and yeast mixture. Once consistent, add 1 cup of the flour and beat until combined. Slowly add the rest of the flour until dough pulls away from sides of bowl, adding more flour if necessary.
Remove dough from mixing bowl and place on floured surface. Gently knead dough until smooth. Place dough in oiled bowl and cover. Let rise at room temperature until doubles in size (1-1.5 hours)
Return dough to a floured surface, and using a rolling pin roll it out to 1/2 – 1 inch thickness. Using a cookie cutter or floured plating ring, cut out circles from the dough (3-4 inches). Using a smaller cutter or shot glass, cut holes in the middle of the circles, reserving dough holes for later frying. Place cut dough and holes on a floured baking sheet and cover.
Heat oven to 200 degrees F, turn off the heat, and place baking sheet in over with the door open. Let dough and holes rise again for about 45 minutes.
Fry doughnuts. In a heavy bottomed skillet, slowly heat oil up to 375 degrees F. Separately line a new baking sheet or plate with paper towels.
Add 1-2 doughnuts to the oil without overcrowding the skillet, using a spatula or carefully with your hands. Fry for 30-45 seconds, or until bottom is a deep golden brown.
Flip doughnuts over using a metal spatula and fry again for another 30-45 seconds. Remove doughnuts and place on paper towel lined sheet or plate. Repeat with doughnut holes.
Make frosting / raspberry glaze. While doughnuts cool, press berries through a mesh sieve to collect juice.
In a small mixing bowl, beat together milk, powdered sugar and berry juice. Add red food coloring as preferred.
Assembly doughnuts. Dip the tops of doughnuts in frosting / raspberry glaze and allow to drip straight over the bought for 10 seconds. Flip Simpsons doughnuts over and sprinkle rainbows sprinkles on top.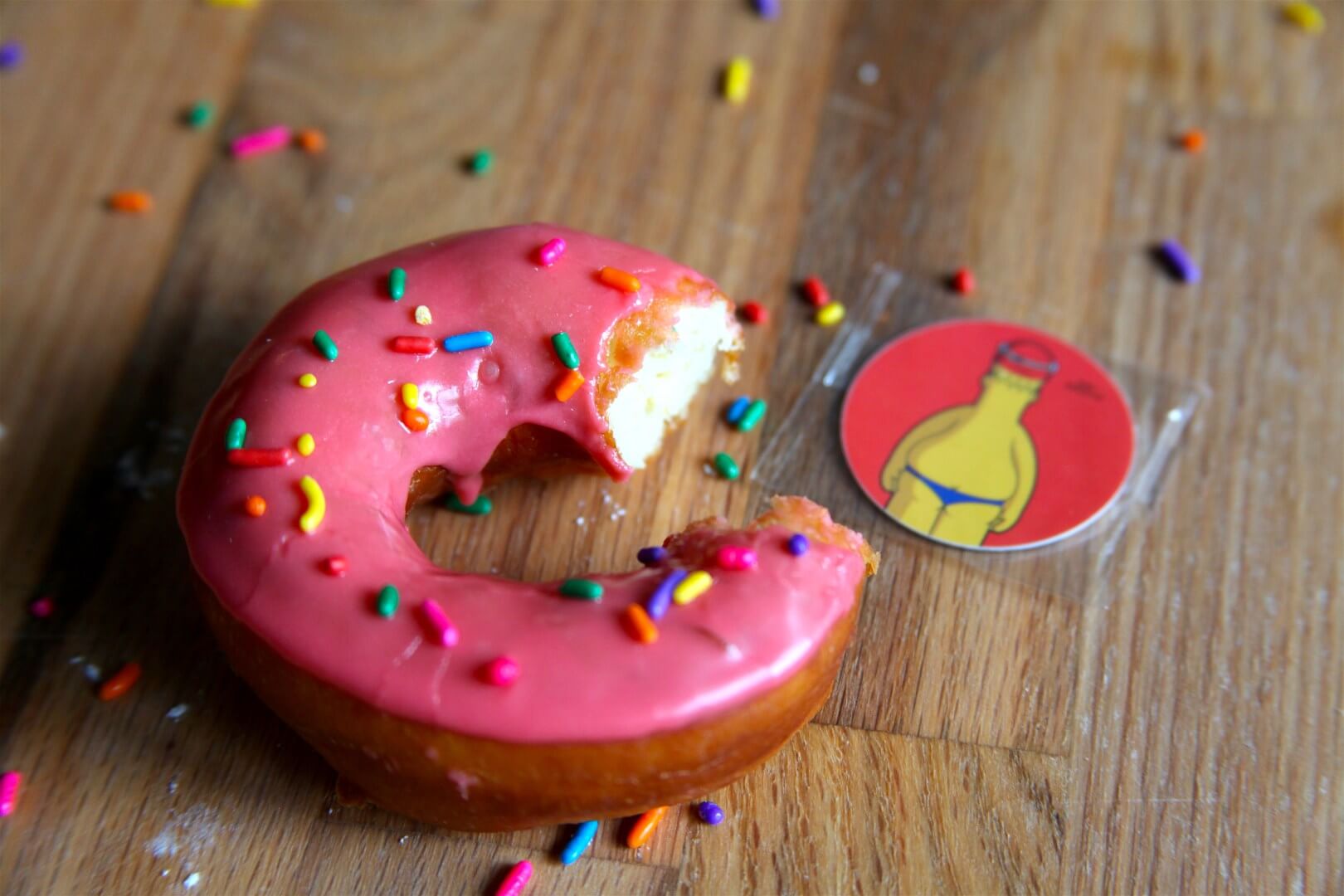 The Homer Simpson doughnut holds a special place in the heart of any Simpsons fan. In the Simpsons universe, the doughnut originated from the Lard Lad Donut shop. Their mascot being a direct representation of Bob's Big Boy. Along with Homer Simpson Chief Wiggum also goes nuts for these delectable D'oh Nuts.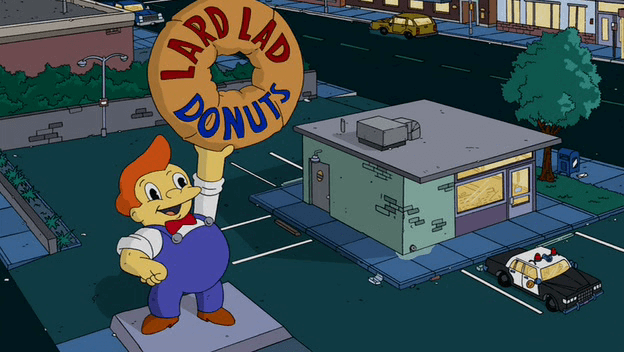 They have become an essential part of recent pop culture and have been re-created into everything ranging from pillows to key chains, to pool floats.
Not that the Simpsons have ever gone out of style, the Simpsons have been making a hipster comeback. Their renewed popularity is special thanks to the rise of musical genre Simpsonwave. Similar to chillwave, and the closely related vaporwave, the genre features purple-tinted Simpsons episode clips with mashups of Simpsons dialogue.
So put on some jams and whip up some mouth-watering D'oh Nuts.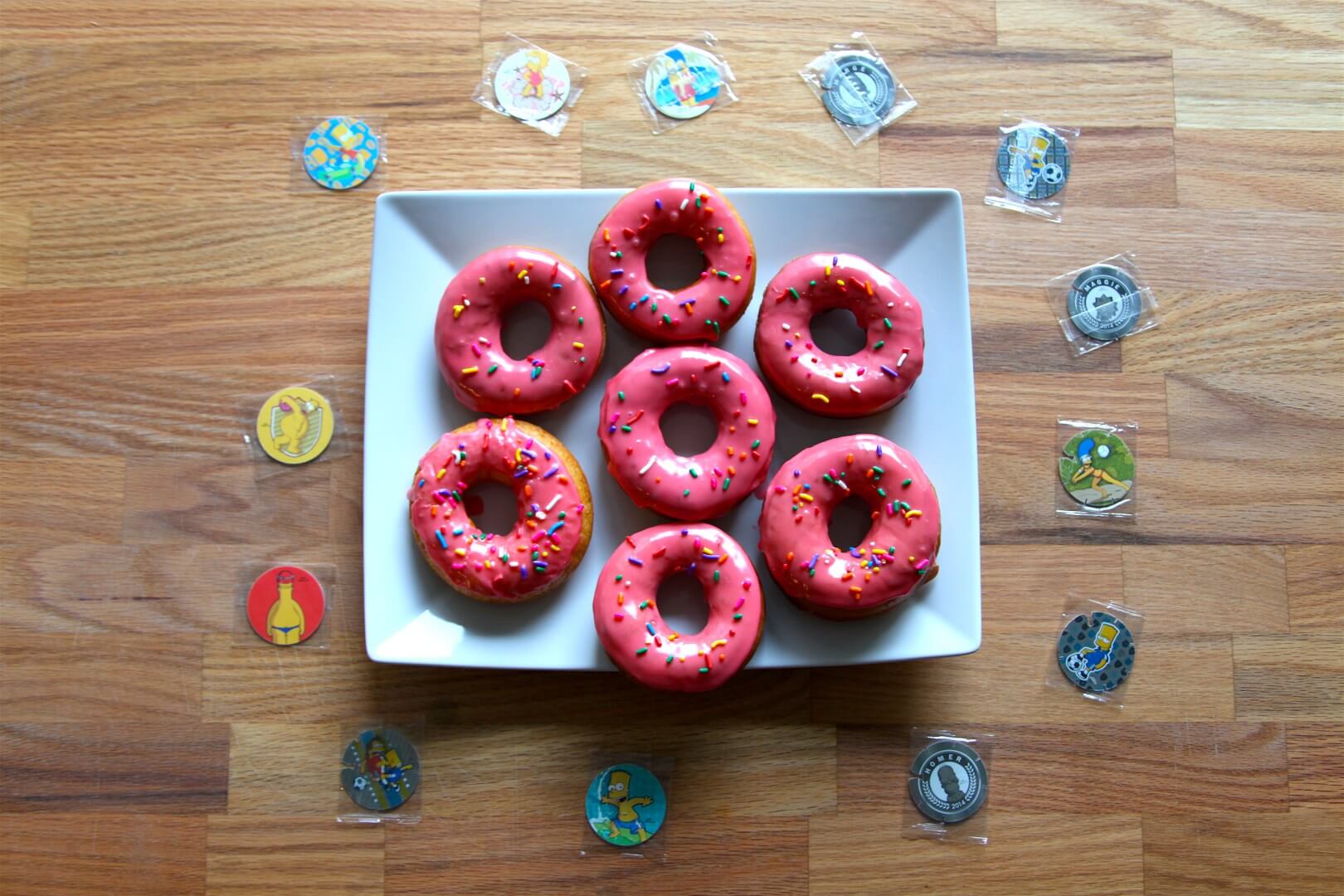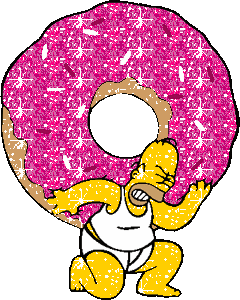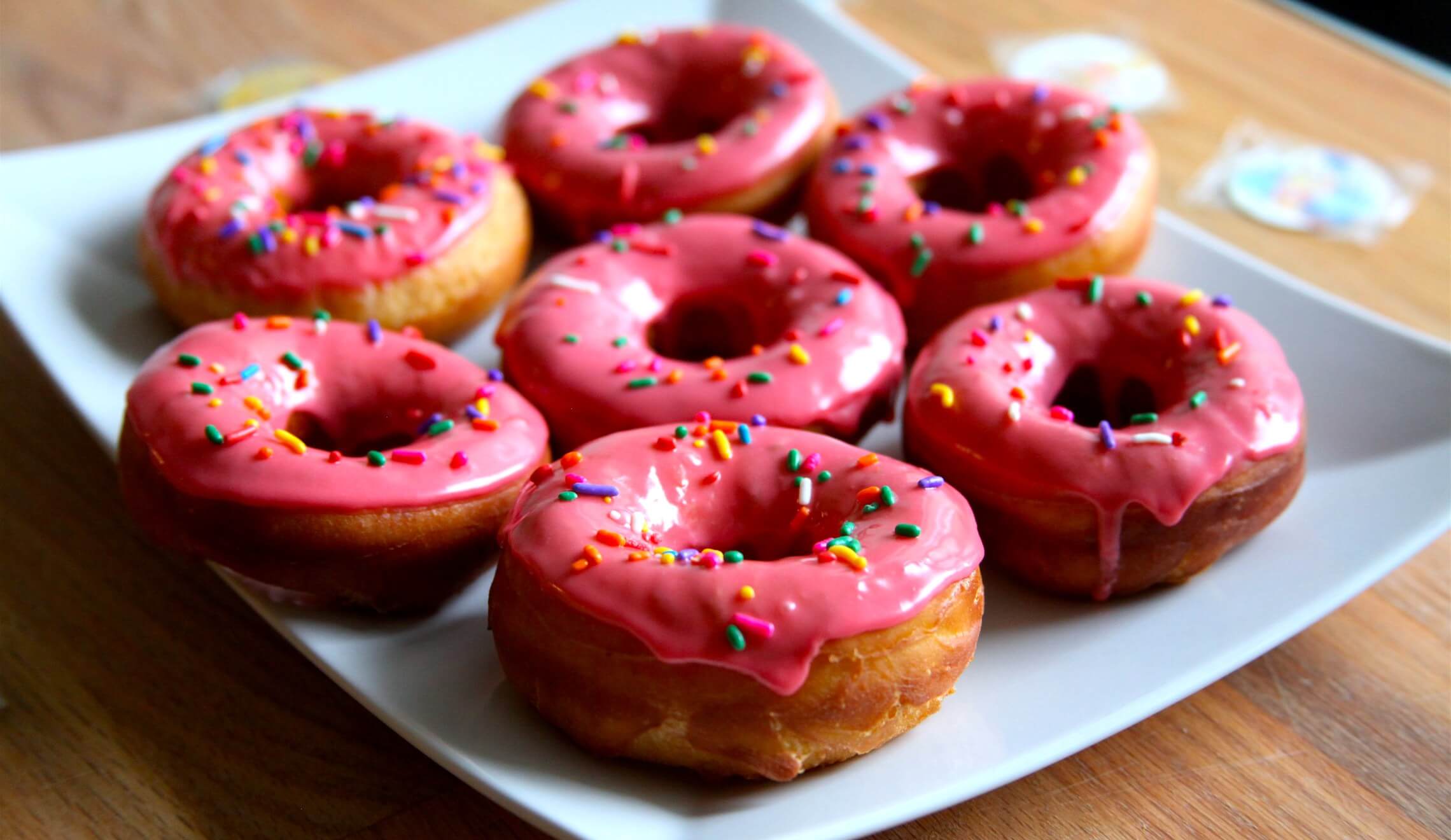 Source: patesmith