From stones to cute animals is only one artist: Akie Nakata. A Japan native artist who paints stones and turn them into these cute animals that look so real and will melt your heart in an instant. More than that, they are so tiny, that you can hold them in the palm of your hand, making the cuteness overload. It all began with her walking down a river bank and finding a rock that resembled a rabbit. Inspiration strike or in her own words: "To me, stones are not simple materials or canvases for painting pictures on. Among all those numerous stones on a river bank, one stone, looking like an animal, catches my eye. When I find a stone, I feel that stone has found me too. Stones have their own intentions, and I consider my encounters with them as cues they give me it's OK to go ahead and paint what I see on them" 
She is really passionate about her work and sees stones as sentient beings having their own intentions, giving her cues as to what to paint. She does it all using acrylic paint, but not before she examines the stones and decides the shape of them won't stand in the way of the shape of the little cute animals. This is why she says the stones give her the right idea as to what is best to paint on them. 
So, let us give you the right idea: Scroll down below to fill your day with cuteness!
1. This big-eyed cute owl!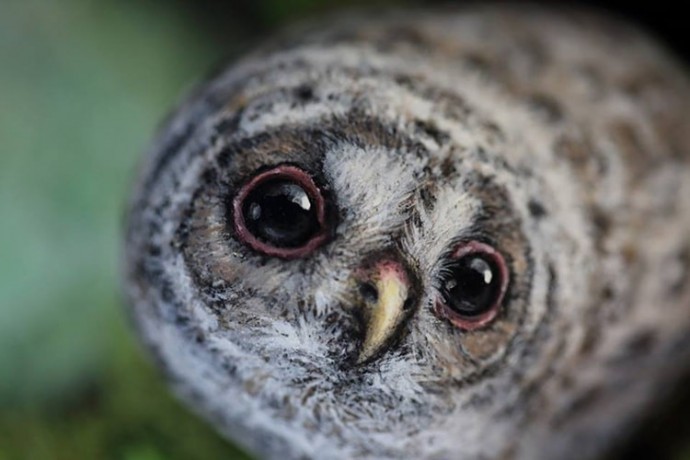 2. Hello little you!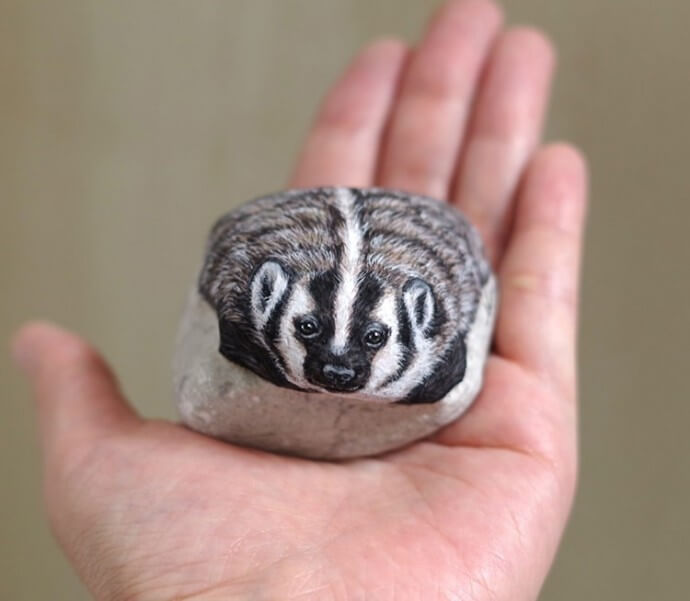 3. Blue-eyed little cute cat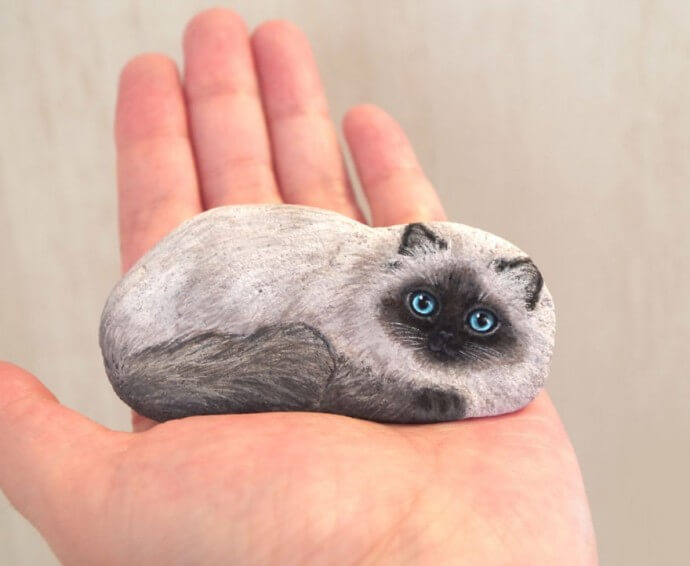 4. A baby seal having a nap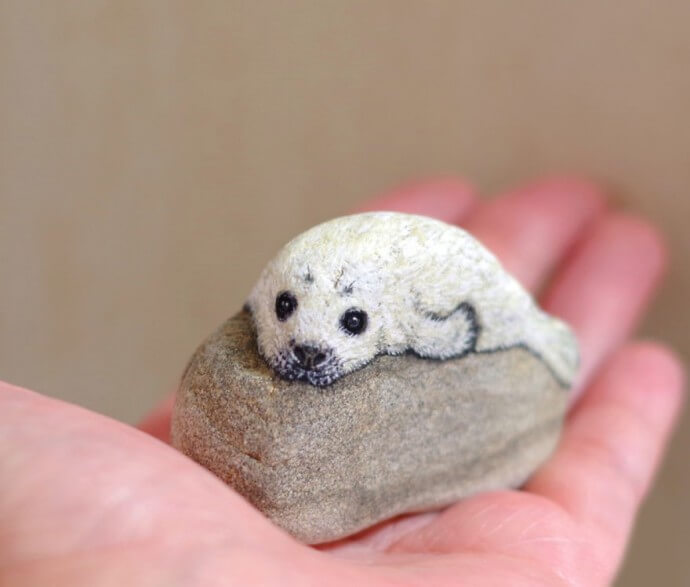 5. Tigers don't seem so fierce, after all
6. Maybe you love cute, rocky snakes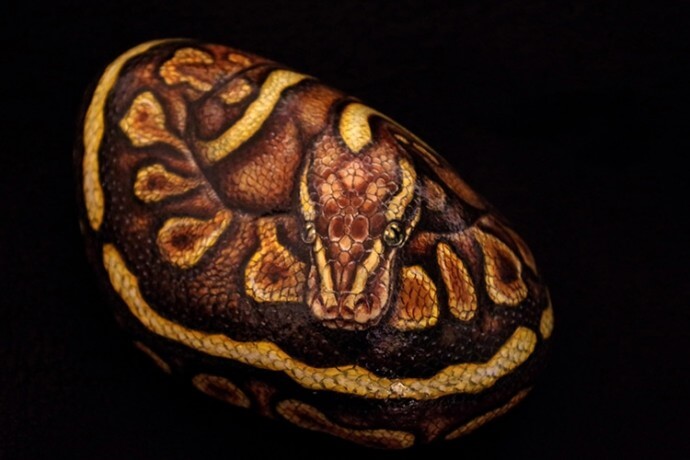 7. Little cute dog that will steal your heart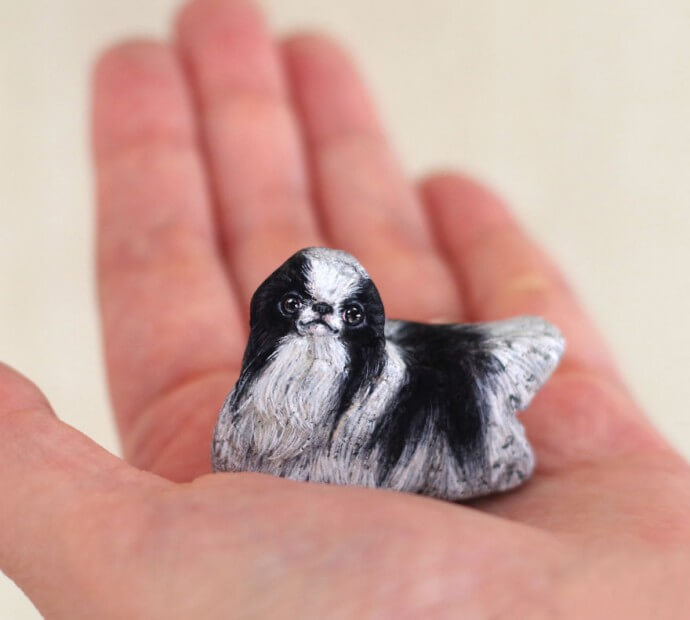 8. Mama owl and her babies with those adorable, big eyes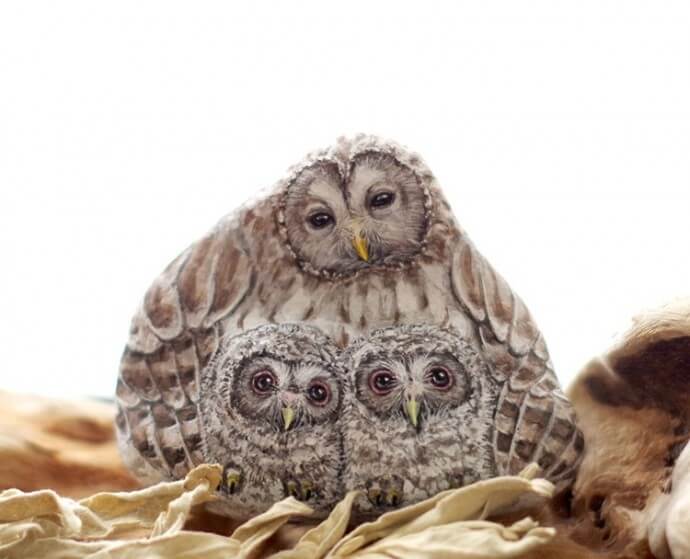 9. Family time!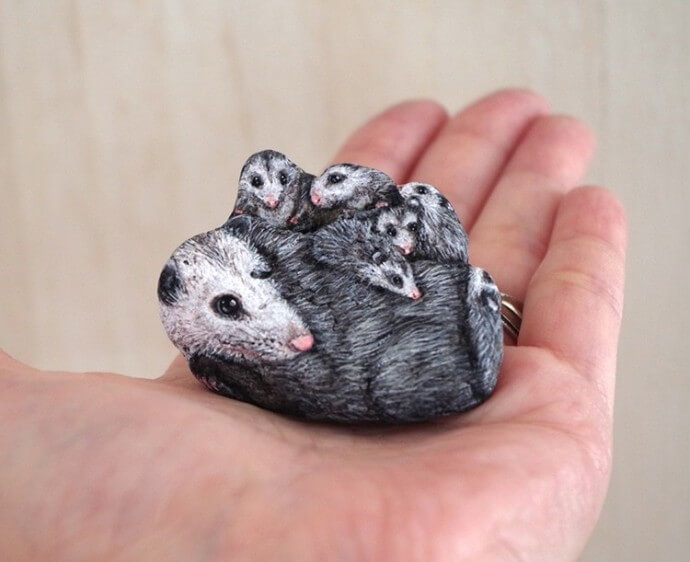 10. Green, so much green!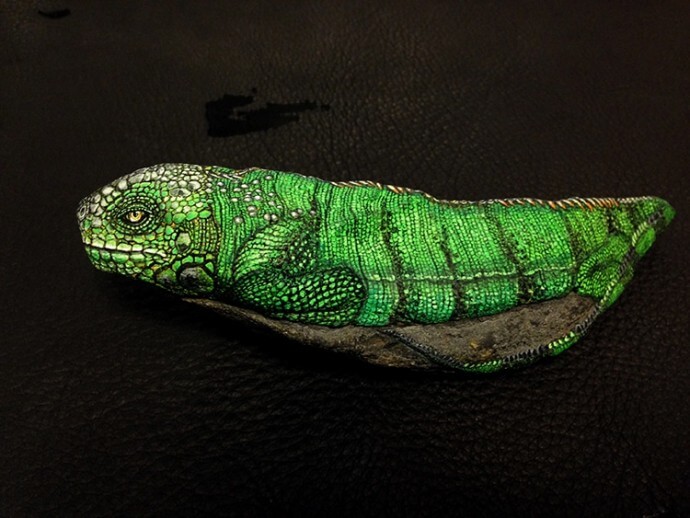 11. So, what does the fox say?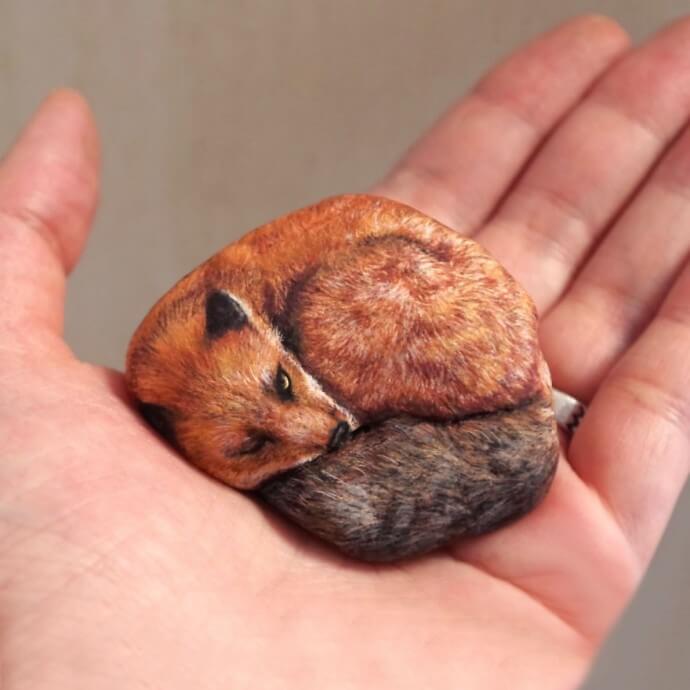 12. Lions can be cute, as well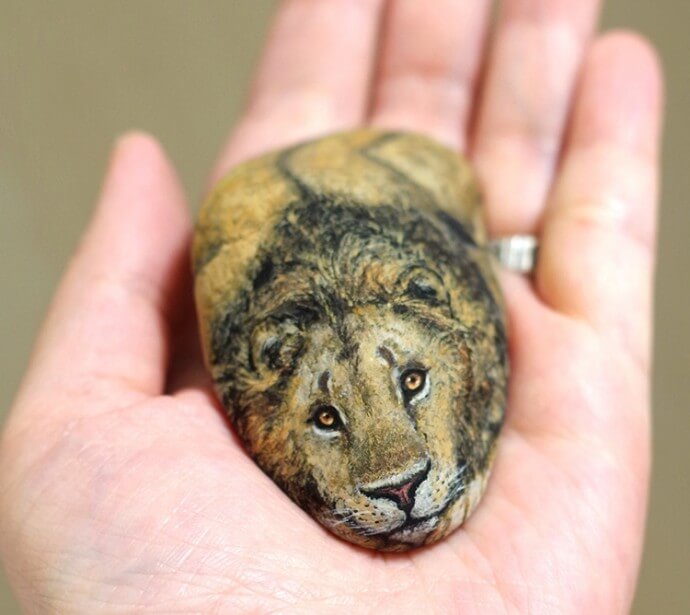 13. This little cute hypo looks so real!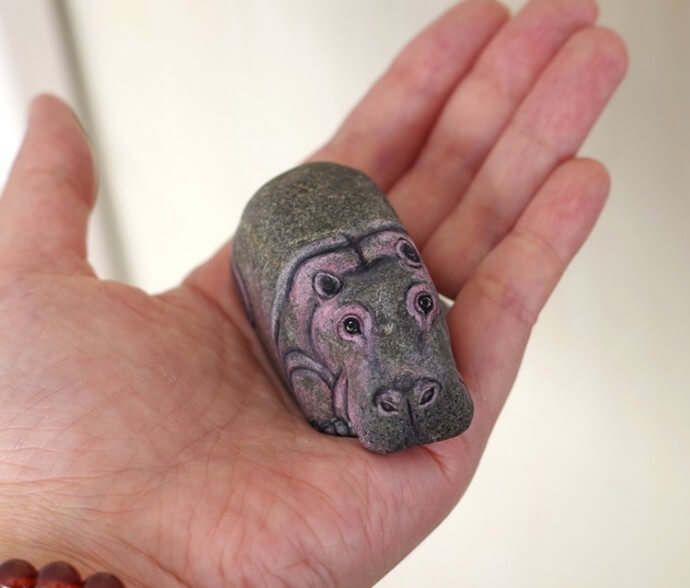 14. Golden Retriever using his puppy, cute eyes to melt your heart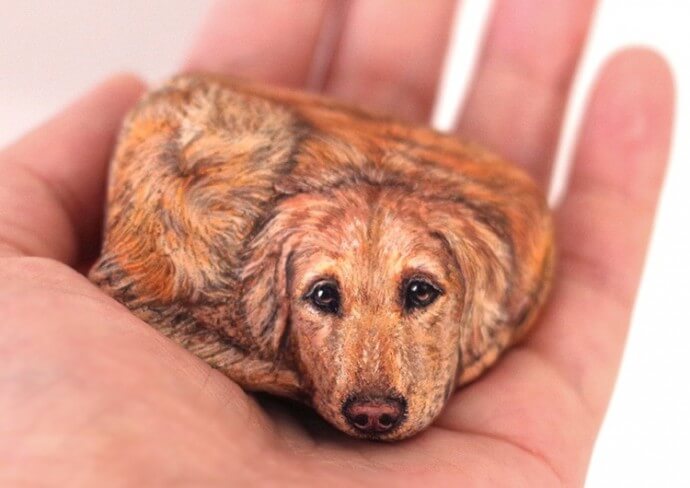 15. Racoon preparing for a nap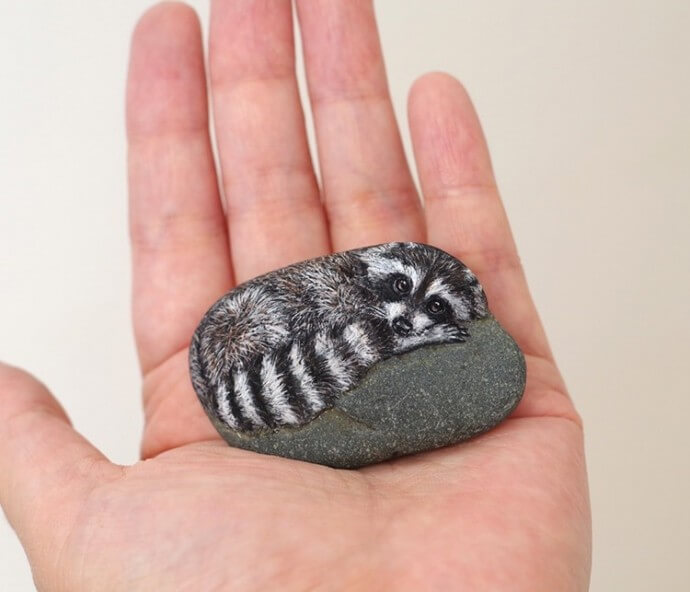 16. Pug life is tough!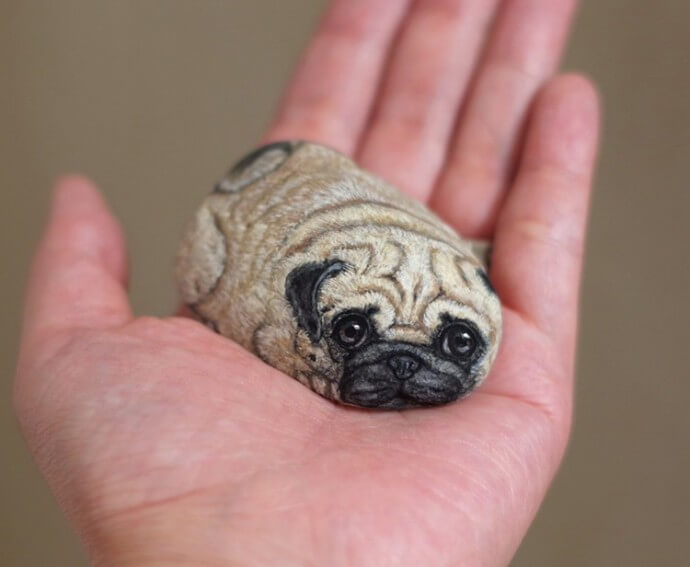 17. Another cute owl to kill you with cuteness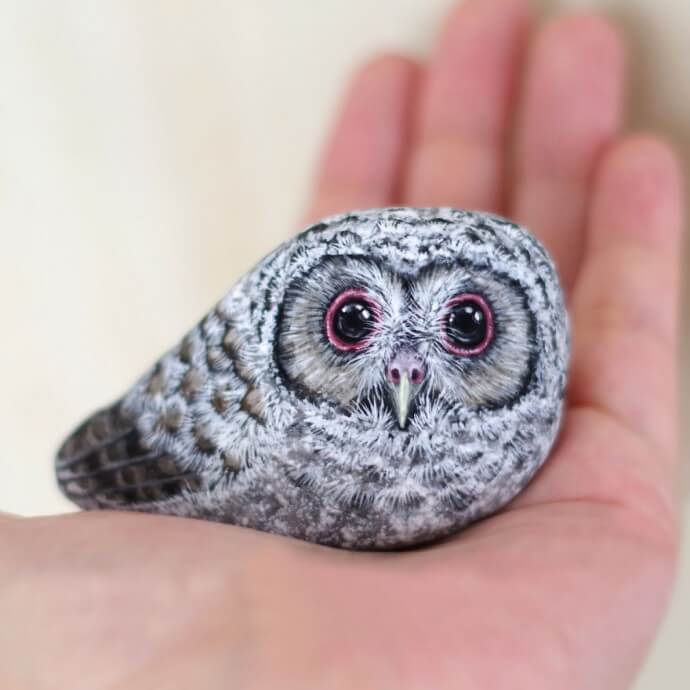 18. Family is everything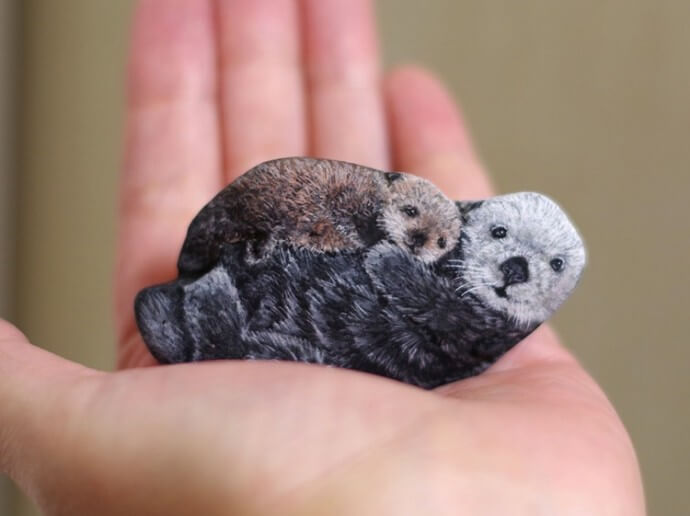 19. This tiny mouse teaches us what cuteness really is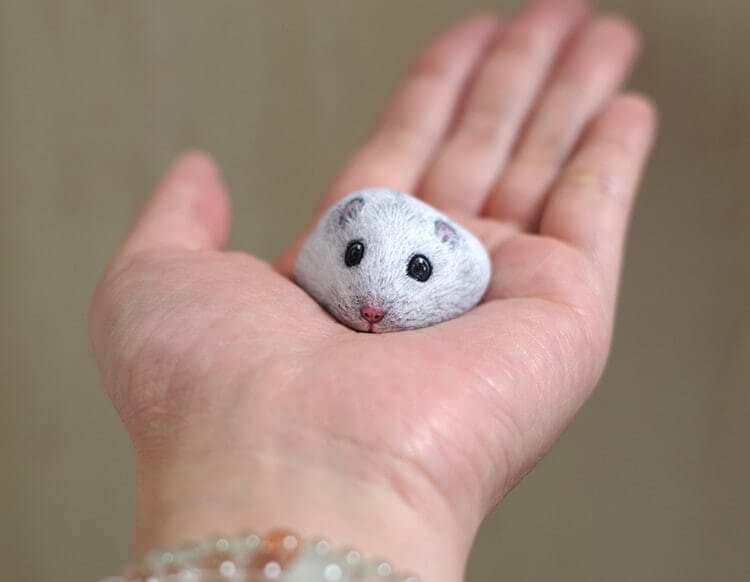 20. Hello, there, beautiful blue bird!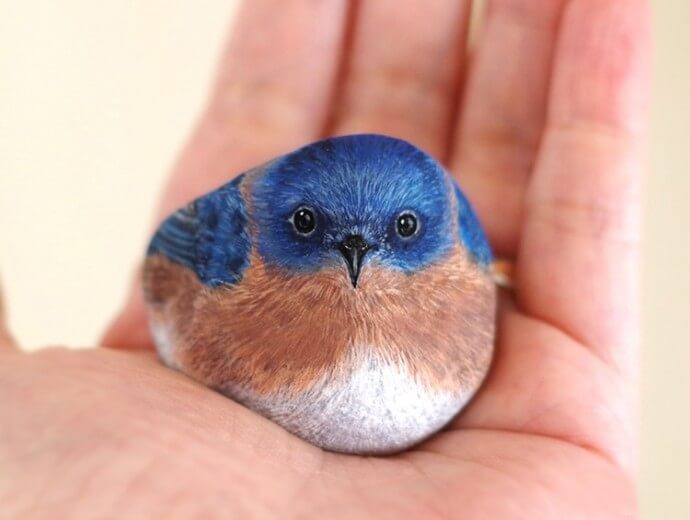 21. She is Aki Nakata, the artist behind all this cuteness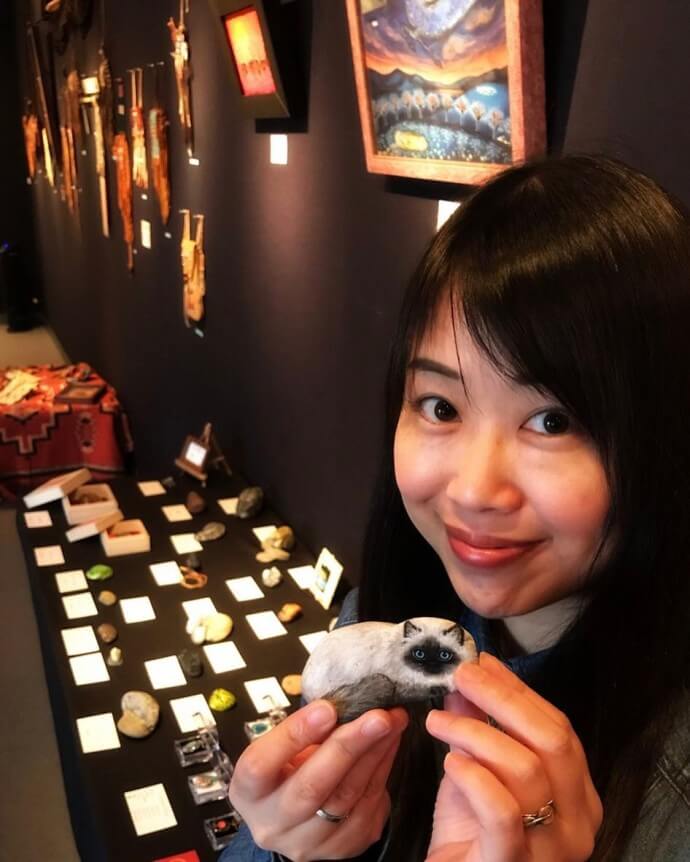 Image source: Stone Artist Akie
Via elitereaders