Do you want to be the queen of food? "Not really", you might say. Today, we blame food for making us crave it and eat it and get fat and spoil our beach bodies and build on our self-doubt about ourselves. It's vicious circle that starts from food and leads to everything we don't like about ourselves. Though food is not really the problem, the problem is our modern society, but that's another thing. Back in the day, though, food seemed like a pretty good friend of girls who loved to take part in food-themed beauty pageants. Being the donuts queen seemed like a good way of spending your weekends, adorning your body with donut-shaped kind of garments and smiling to the camera.

Sausages, beef, pork were all famous beauty pageants and the queens were proud to be crowned while having a string of sausages hanging from their necks. Those days! We thought you'd like to look back on those days, when food was fashionable and not a big enemy, when women were so much happy with their beautiful bodies and when people knew how to have fun in a less-stressful kind of way. Agree or disagree, you won't regret scrolling down for this 20 beauty queens of the food industry.
1. Those sausages…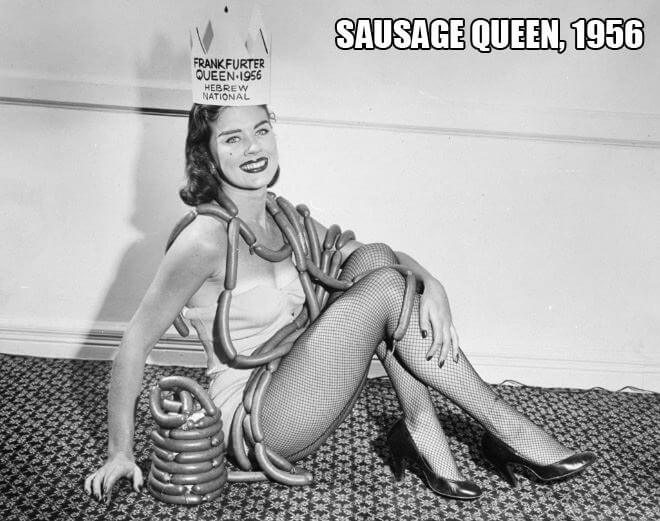 2. Do not mess with the Donut Queen!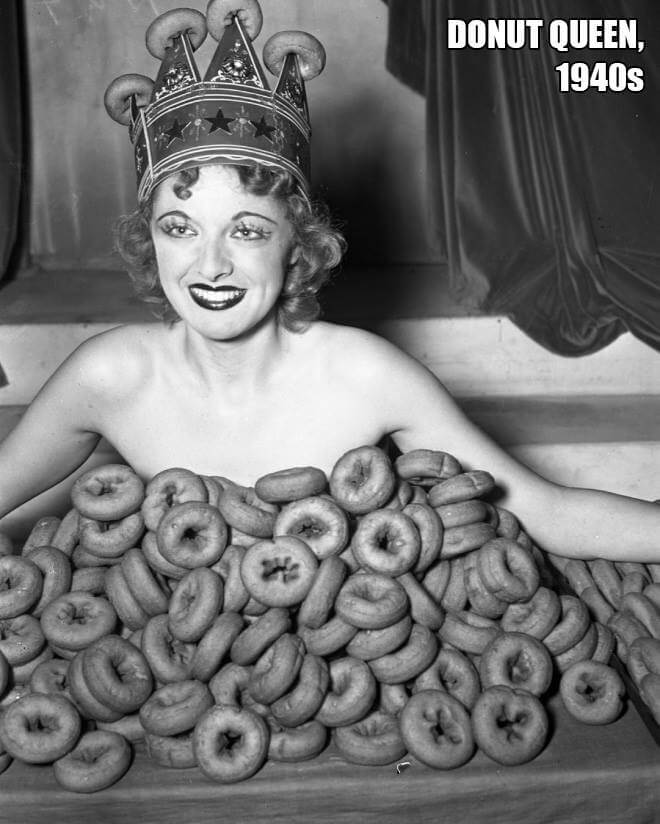 3. Do not think a Donut Queen is forever queen!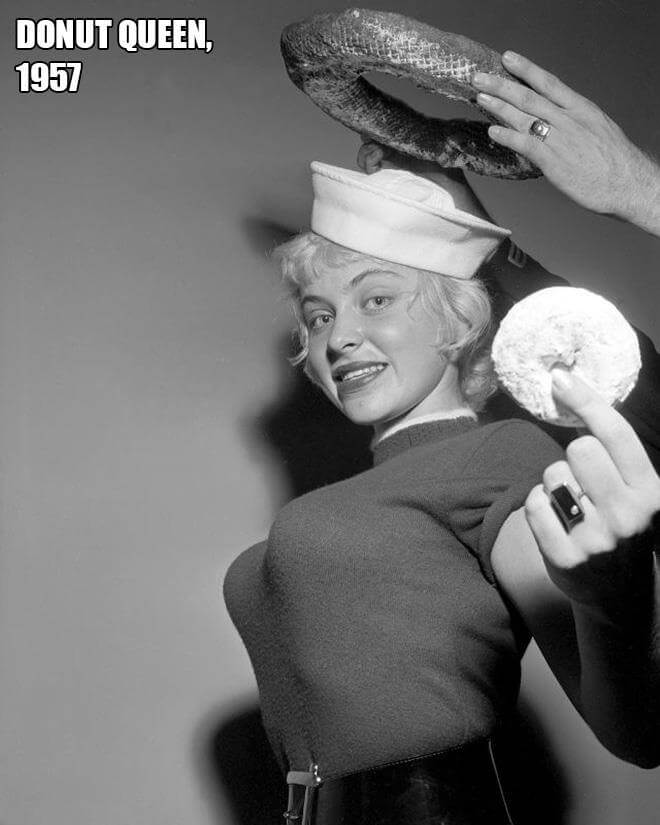 4. Wine queen is always smiling.Wonder why?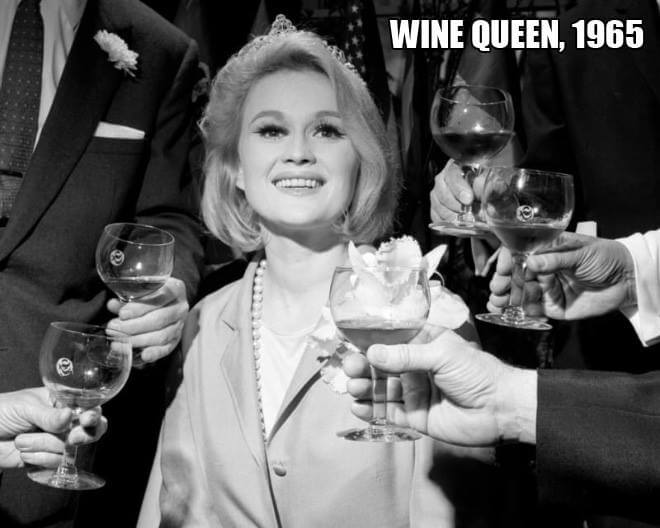 5. Donut Queen rules!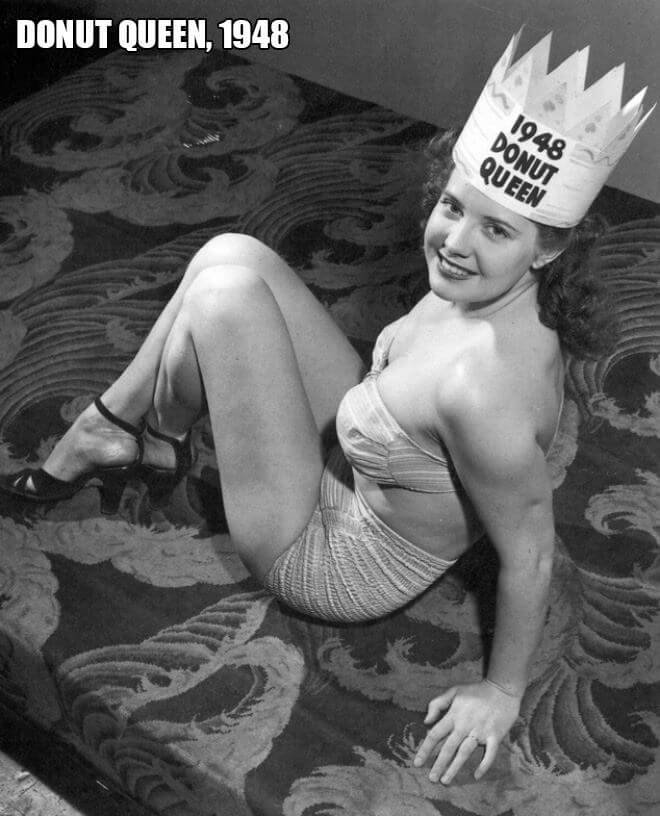 6. Candy needs a queen. Do you want to be one?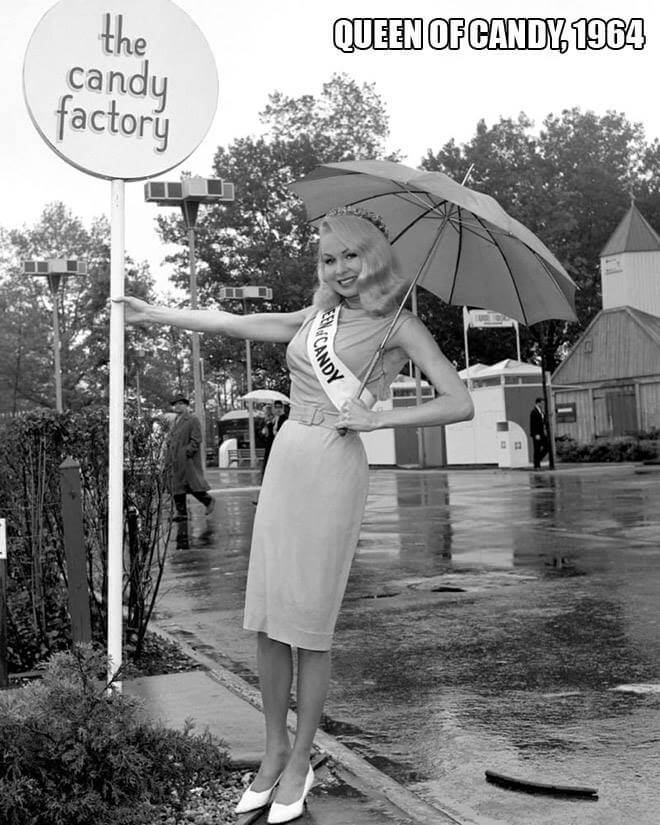 7. Does Miss Lemon eat a lot of lemons?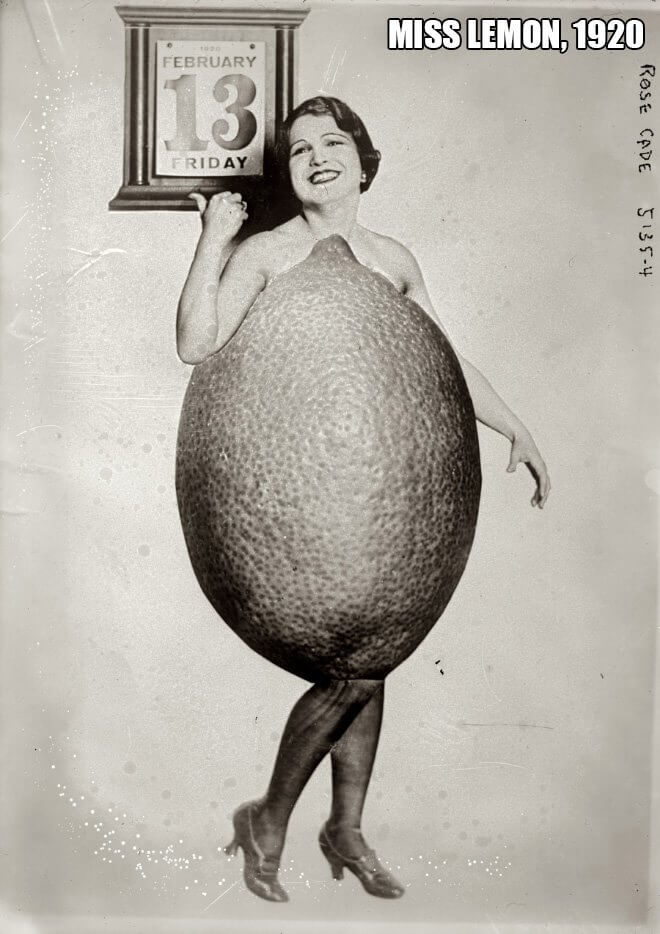 8. The Orange queen is so young. Maybe it's because of the oranges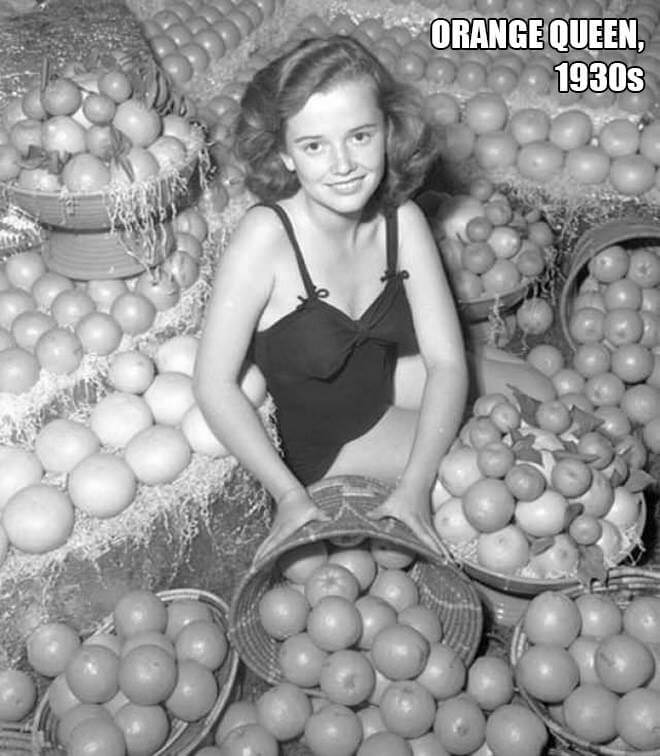 9. She doesn't look like eating a lot of donuts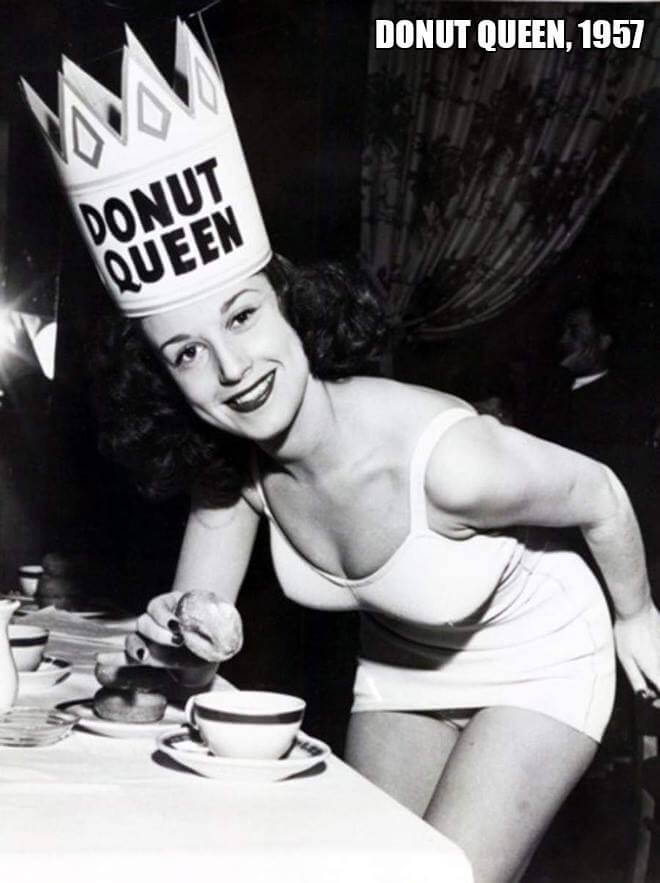 10. She is the empress of them all, it seems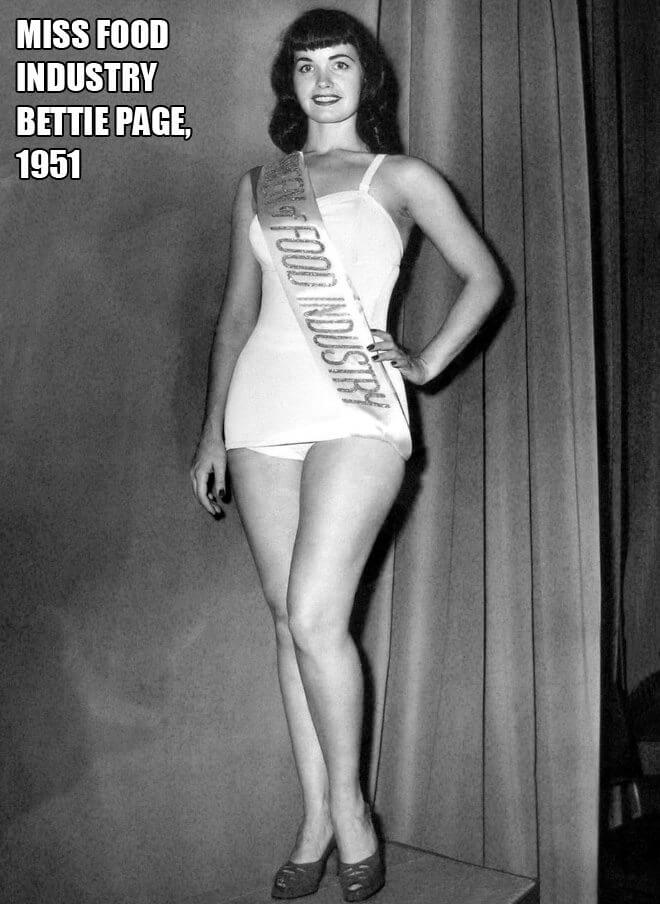 11. Wondering if she can cook wonders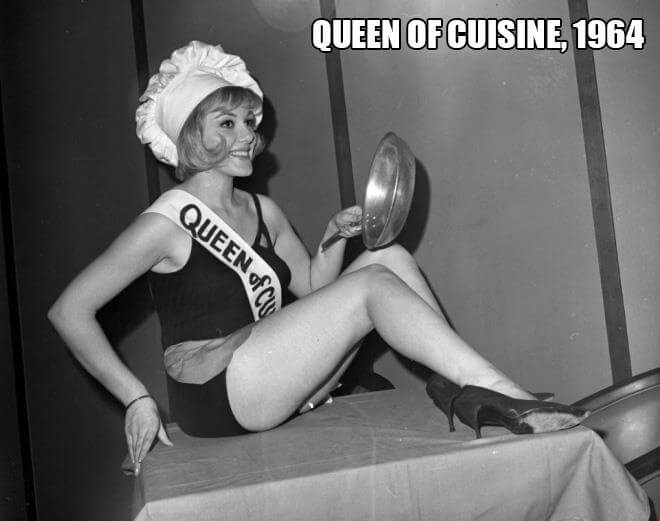 12. Were there many candidates for this?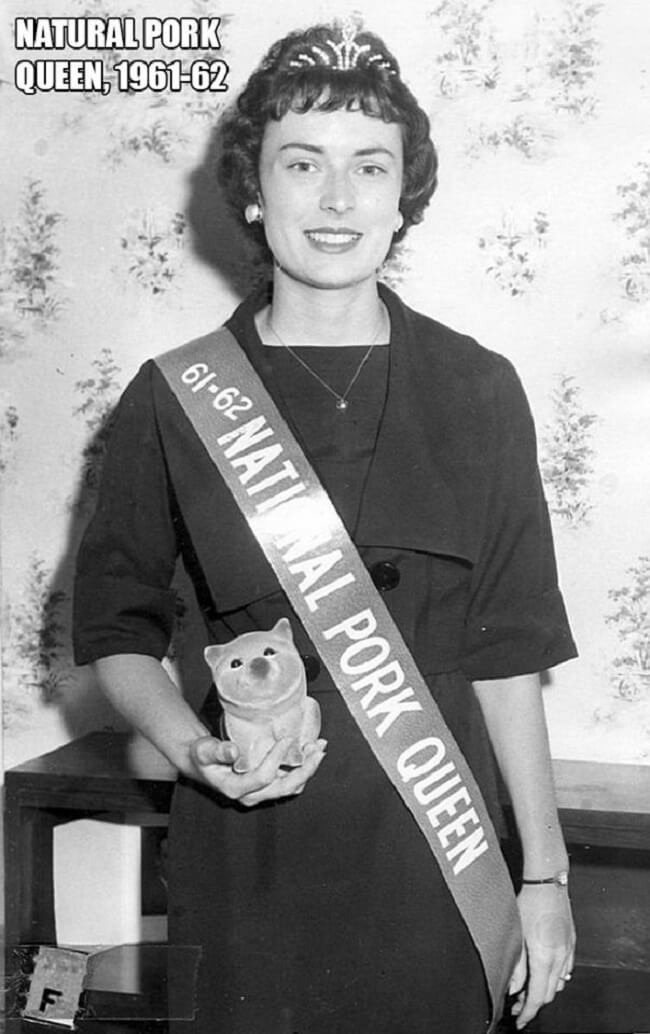 13. Not bad. Not bad at all!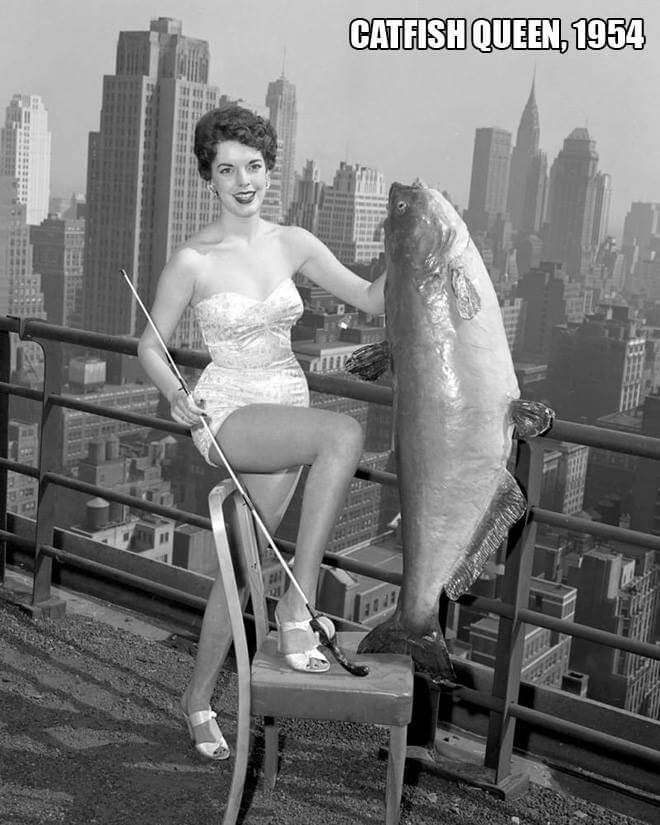 14. This photo…I'm speechless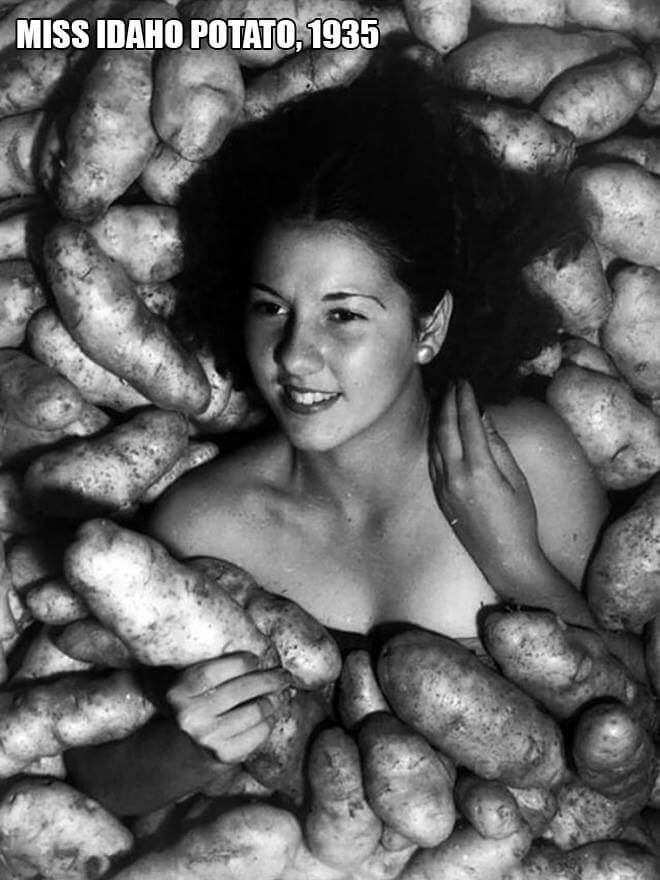 15. Donuts seemed like a major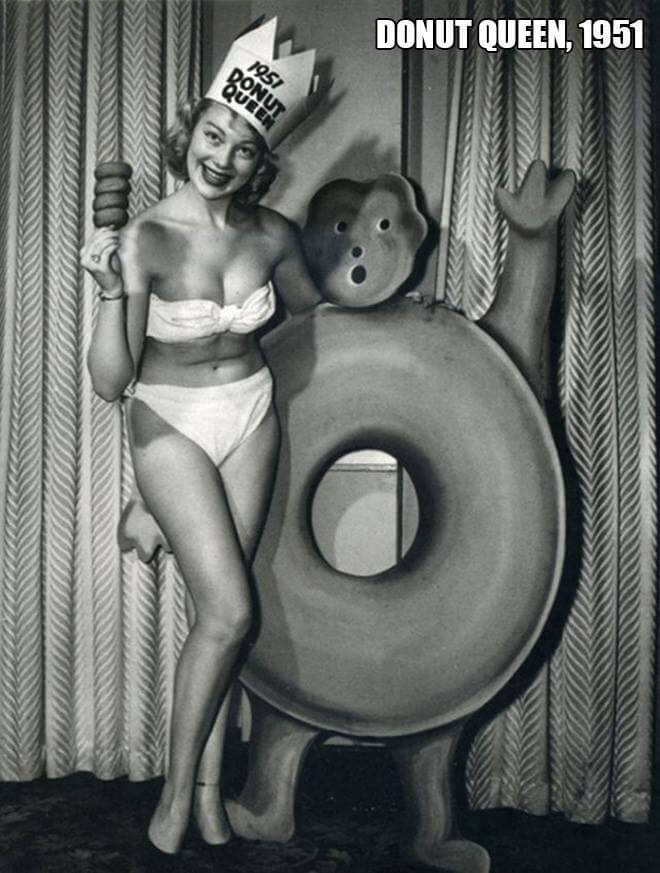 16. This looks weird. Anyone else agree with me?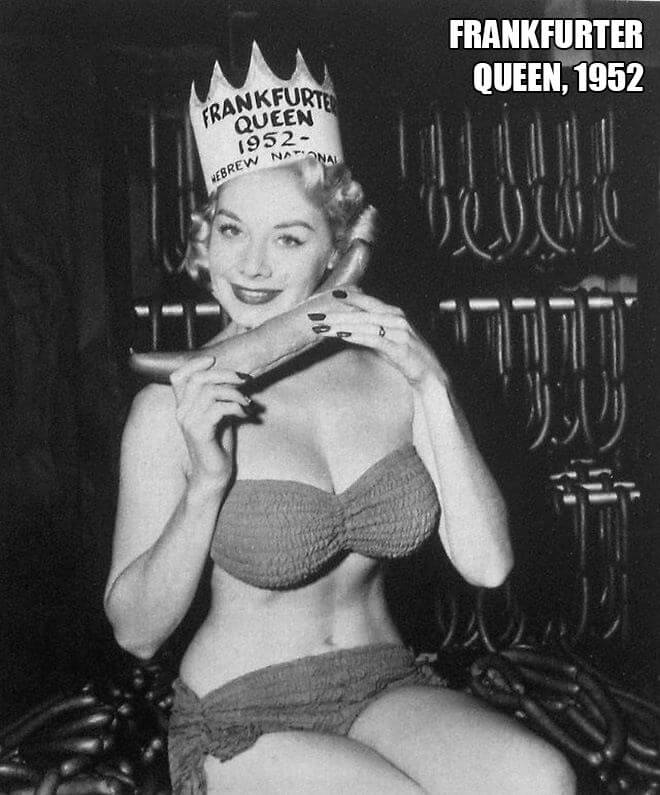 17. Donuts rule!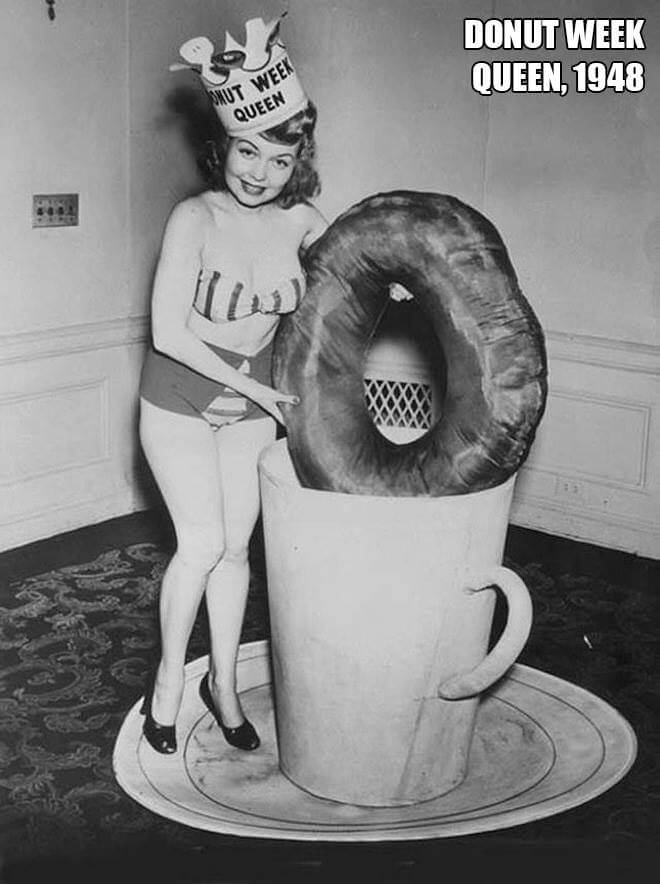 18. This is something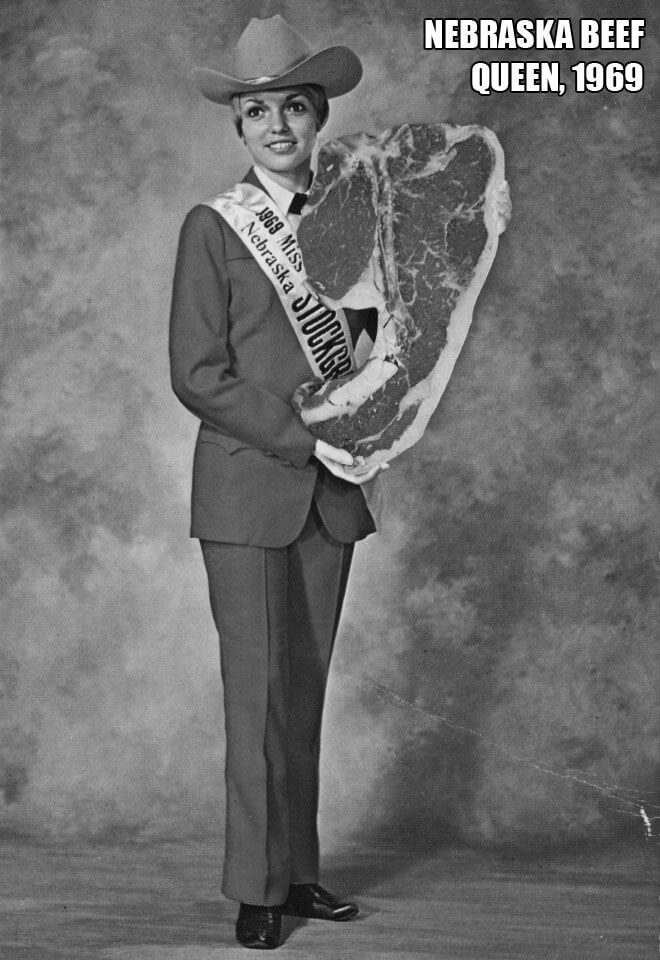 19. It seems like a nice blueberry bath
20. And we end this as we began. With the sausage queen!