Few years back, Fifty The two-legged Pit Bull  brought inspiration to people with dogs who have the same disability as him when his adoptive mom, Kelly Michael changed his Facebook adoption page into his own personal page that shares updates of his latest amazing life quests and adventure. Though, there were some who wrote rude and hurtful comments about the dog's situation  ( mainly vets who thought Fifty should have been euthanized ), there were followers who are inspired and became positive of life because of this pup's resilience and determination to live in spite of his disability.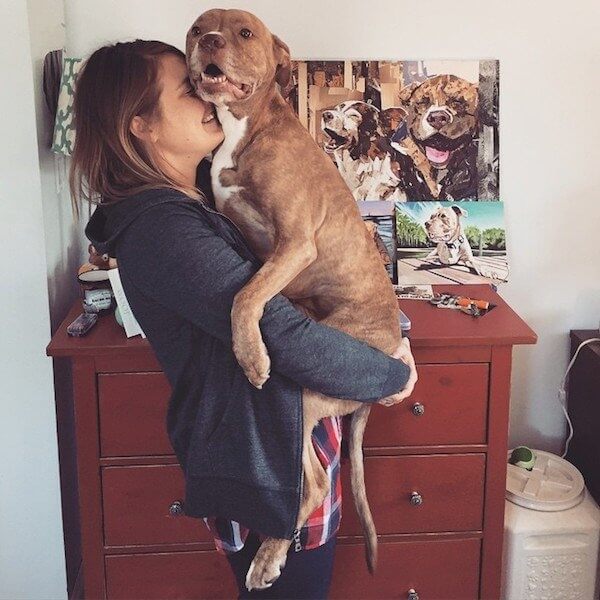 Source: Boredom Therapy
Fifty was shot by a police officer just because he is a Pitt Bull! This caused one of his front and back legs to be amputated. He was then sent to a shelter and waited for somebody to adopt him.That's when Kelly came into the picture. Thousands of people have been inspired by his great determination and ability to overcome all pressures in every way, which also leads to his campaign for adoption and rescue.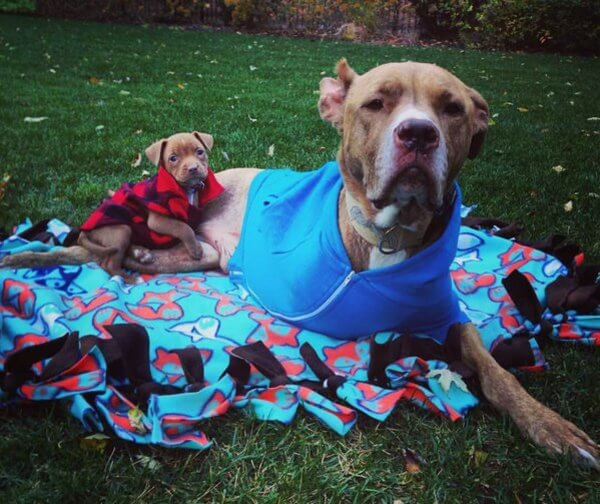 Source: Fifty the Two Legged Pitbull on Facebook
A new chapter in Fifty's life has come when this cute little puppy named Jane who seem to look just like him became his new foster puppy. Jane was saved by a good samaritan when she was abandoned in a Union Station in Chicago. These two seem to have a very unique bond like brother and sister.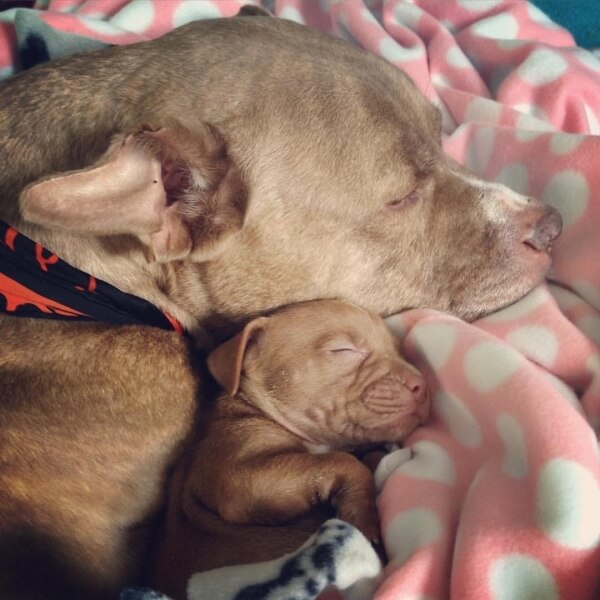 Source: Fifty the Two Legged Pitbull on Facebook
They look like they have been BFF's for a very long time and they totally enjoy each other's company even if they have a ten-year age gap.
For more details and lovely photos and videos of these two, visit their  Facebook and  Instagram page. They will absolutely make your day!
Source: goodbarkpost