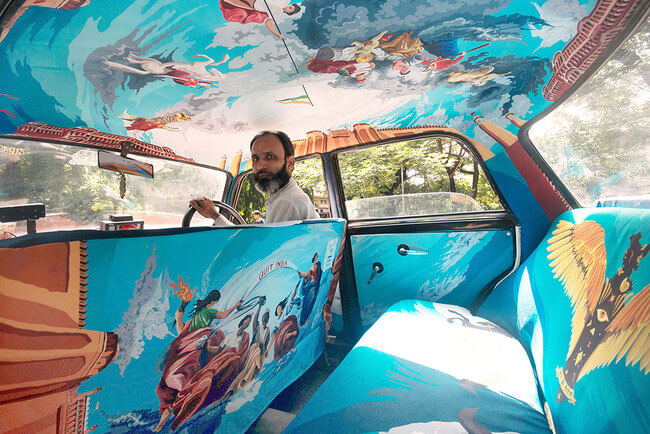 Have you ever imagined yourself inside a taxi cab and can't help but look around because your eyes are being captured and mesmerized with the designs and decorations that you are not used to see in a typical taxi cab?
Well, if you are in India, this is literally what you can find inside an Indian taxi cab. There was a new firm who came up with a certain idea that will help taxi drivers improve their services and to attract more commuters to ride with them. This Mumbai-based Taxi Fabrics will definitely help taxi drivers transform the interior decoration of their unit. Having the original artworks from local designers printed on the fabrics with such attractive colors and designs that entirely covers almost every part of the vehicle, from the ceiling, panels, and seats.
Taxi Fabric is a stellar intercross design of the interiors, promotion, and advertising of the native culture that specifically offer benefits for both the artist and the driver. Drivers testify that when they have put the design in their cabs, passengers are more likely to give a higher tip and prefer to stay longer inside the cab, looking at the details of the artworks printed in the fabric.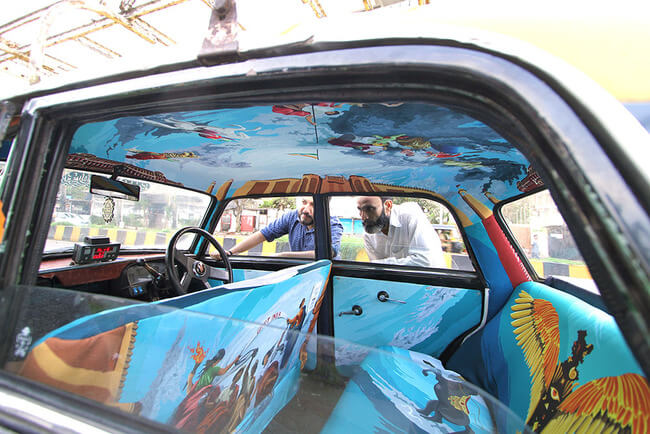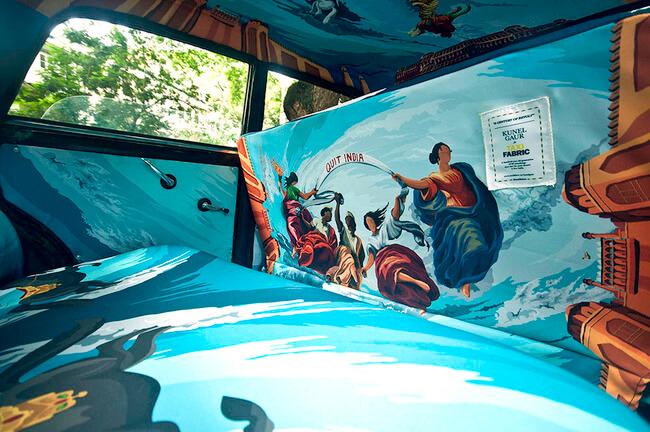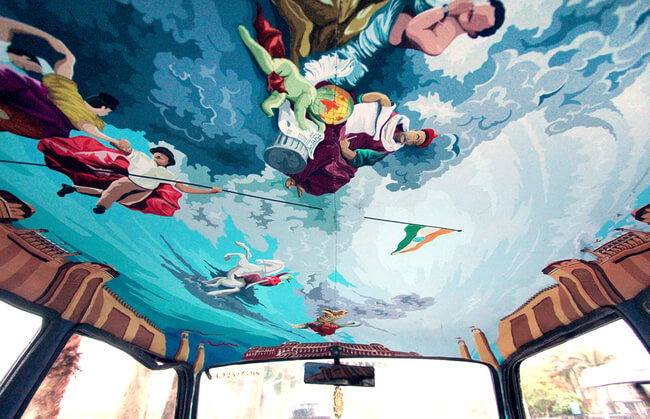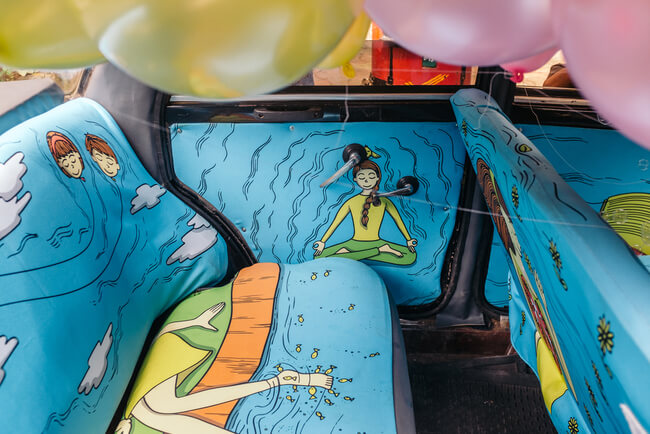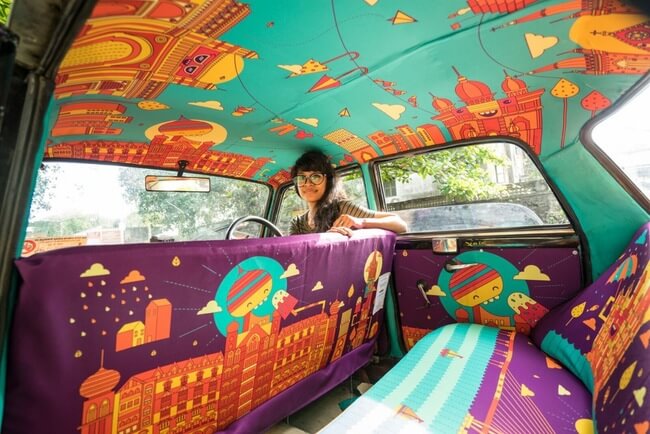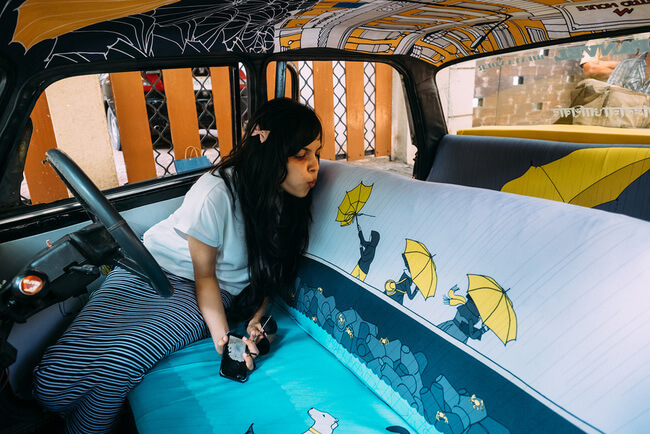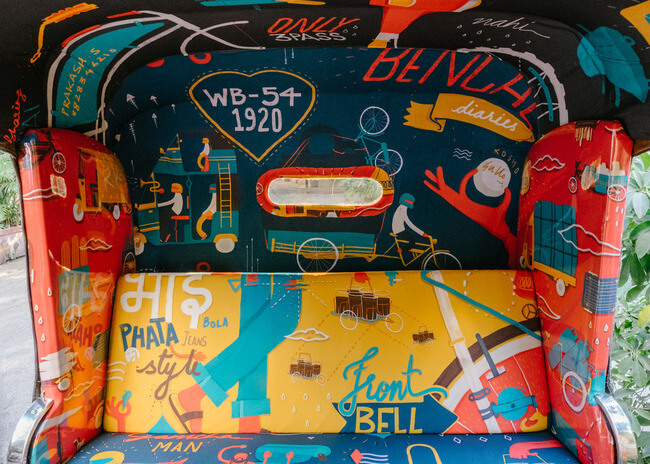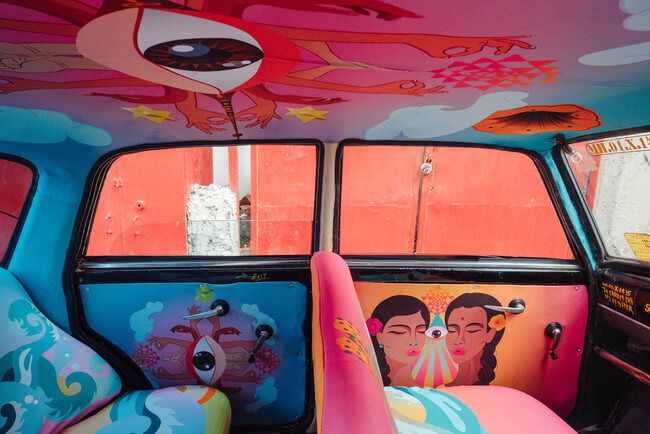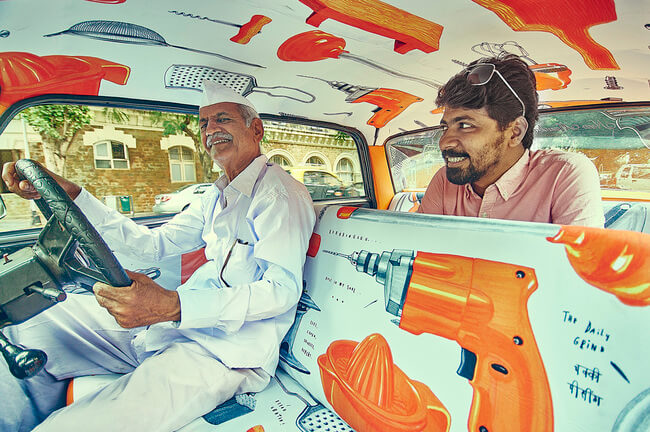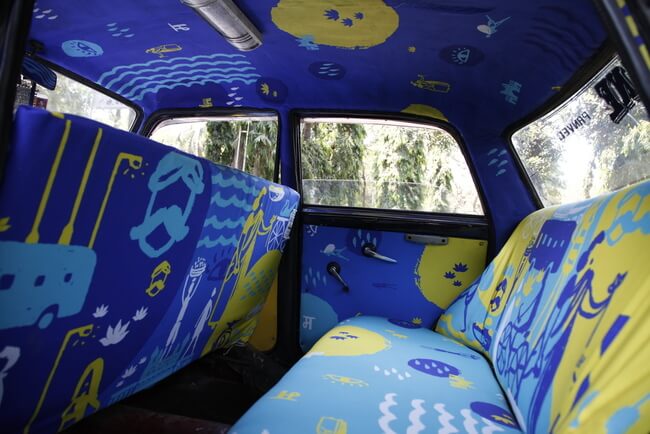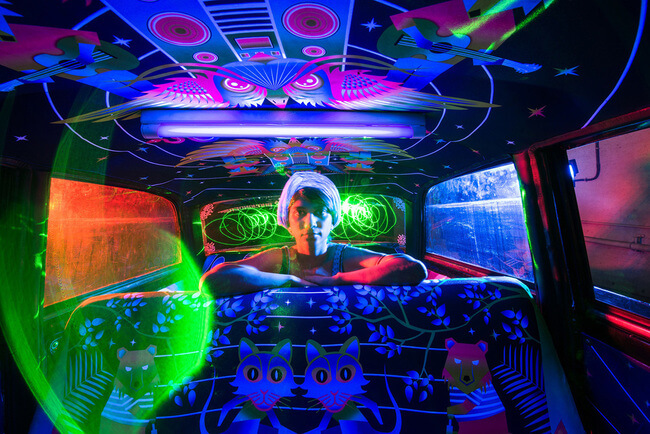 Source: Thisiscollossal