You are about to see some Ads from the 40s, 50s and even 60s. They are a little bit hard to watch and in today's times…well, they don't fit it. That's why photographer Eli Rezkallah from Lebanon edited them so they could fit our modern times. Actually, her motivation is a little bit different and it implies more than "fixing some ads to our times". She was determined to start this "In a Parallel Universe" because of a dinner conversation that took place in at one of her family's reunion.
Her relatives saying that women should perform their women's duties better, meaning they should do laundry and cooking better set Eli on an interesting creative path.
"I know that not all men think like my relatives do, but I was surprised that such views still exist. That's why I created this project where they can taste their own sexist poison".

"Last Thanksgiving, I overheard my uncles talk about how women are better off cooking, taking care of the kitchen, and fulfilling "their womanly duties". Although I know that not all men like my uncles think that way I was surprised to learn that some still do, so I went on to imagine a parallel universe, where roles are inverted and men are given a taste of their own sexist poison" – Eli Rezkallah
This is her own manifesto and the idea behind her series of fictional images, recreated from the sexist ads of the 40s, 50s and even 60s. There is a very humorous feeling to all of these images because that's the way you can address these delicate matters.
So, gentlemen and ladies, "In A PARALLEL UNIVERSE"!
1. Van Heusen ties – who says only men should wear ties?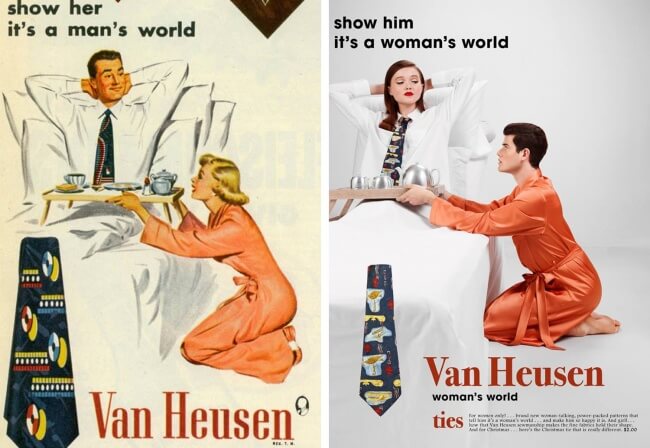 2. Chase and Sanborn coffee. Don't be naughty!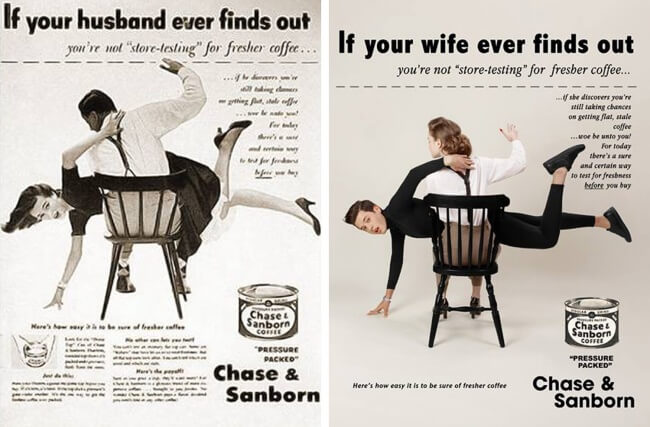 3. Schlitz beer. Yeah, women know something about beer also!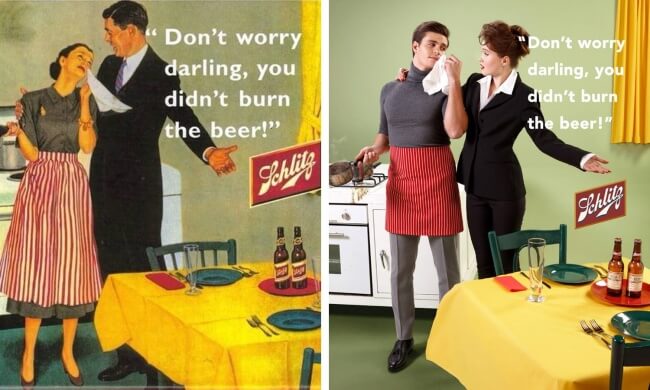 4. Hardee's fast food restaurant chain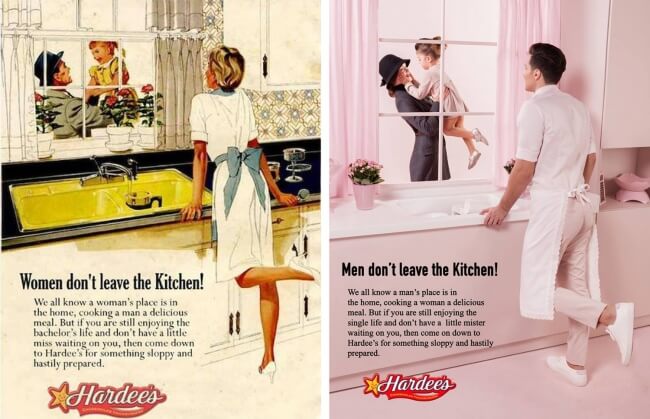 5.Mr. Leggs pants. Wear them like a woman!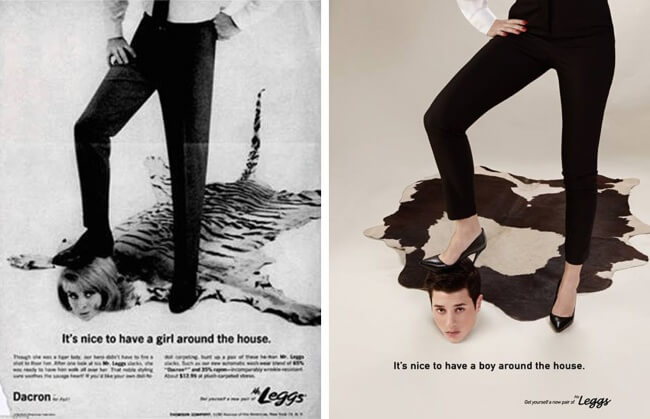 6. Chemstrand Nylon tights. A feminine touch!
7. Hoover vacuum cleaners. Yeah! Men really love Hoovers!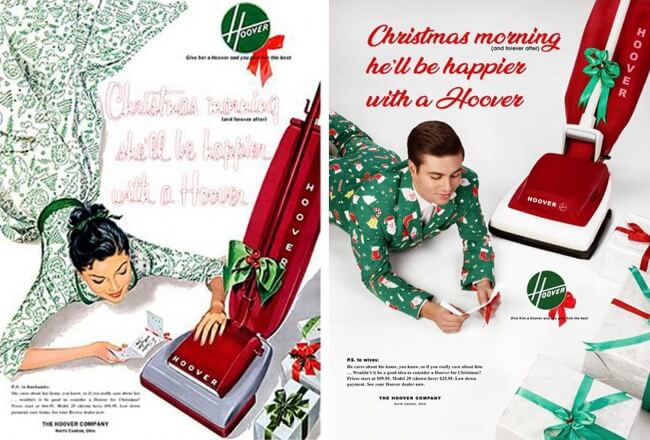 all Images by: © Eli Rezkallah/Facebook    
via: brightside