Ed Sheeran is one of the most popular stars on the planet and even his bodyguard has more than 400k followers on Instagram to prove it. However, this statement may be misleading and make you think that it's enough to be Sheeran's bodyguard and to get so much public attention.
Actually, the bodyguard we're talking about is responsible himself in a large degree for the buzz he's been causing lately; he is hilarious and he mastered in trolling his famous boss. Meet@SecurityKev or Kevin Myers.
1. "I'm in love with a shape of you"… Kevin Myers, Ed Sheeran's bodyguard, trolling his boss with mastery on his Instagram.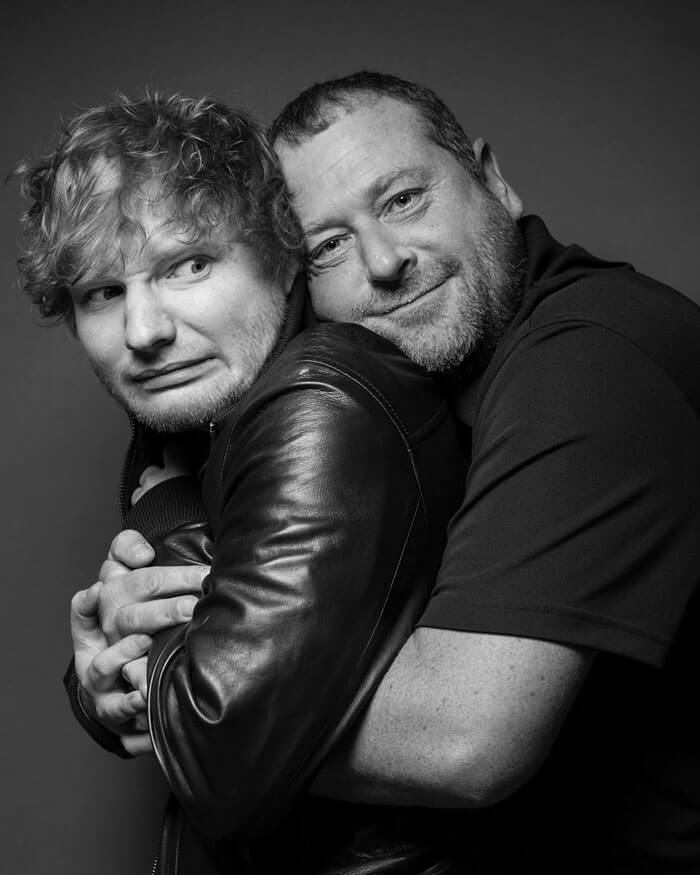 Make sure to follow Kev's Instagram account and you'll see interesting "behind the scenes" shots followed with hilarious statements by the bodyguard of one of the most famous people on the planet at the moment. Just in the first week, Kev's account gained more than 250k followers!
2. Good thinking, securitykev!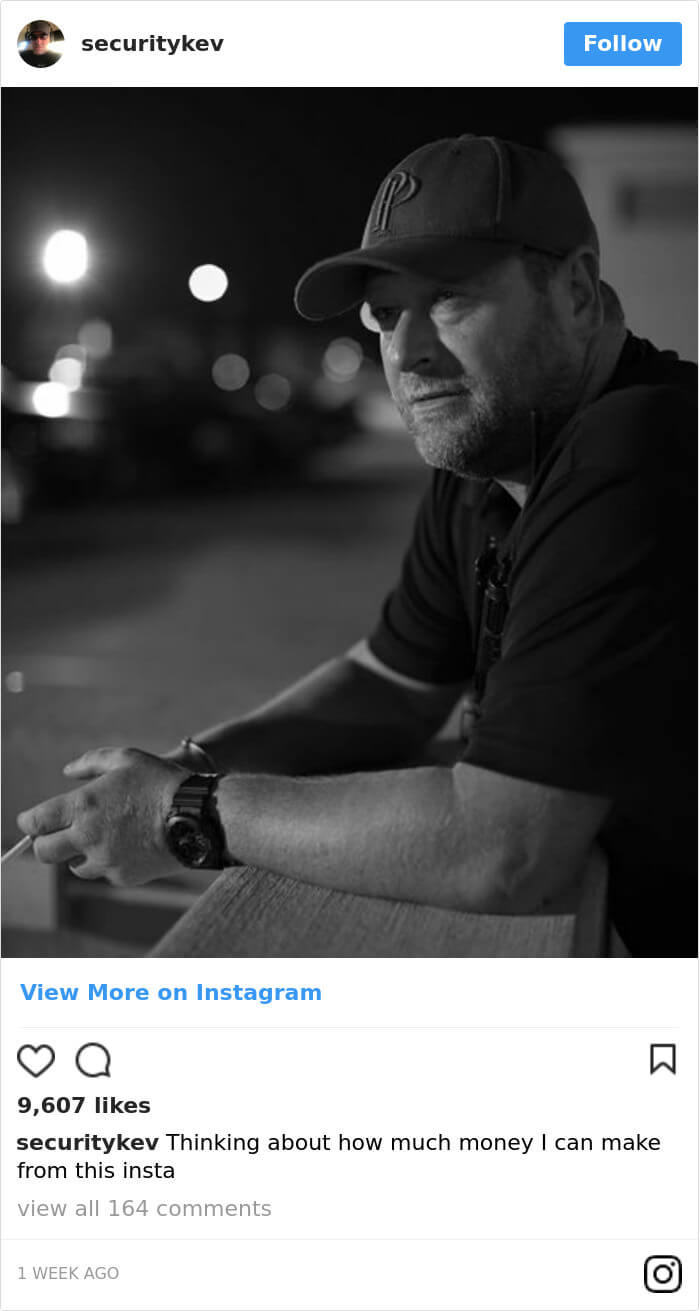 There are various situations captured on photos with hilarious captures, came out from the fact that Ed and Kev spend a lot of time together, some would say just as a couple. Such as, for example, the ones from the holiday – "Bae took me away on a romantic getaway". I told you the guy is hilarious.
3. Everyone is doing their job.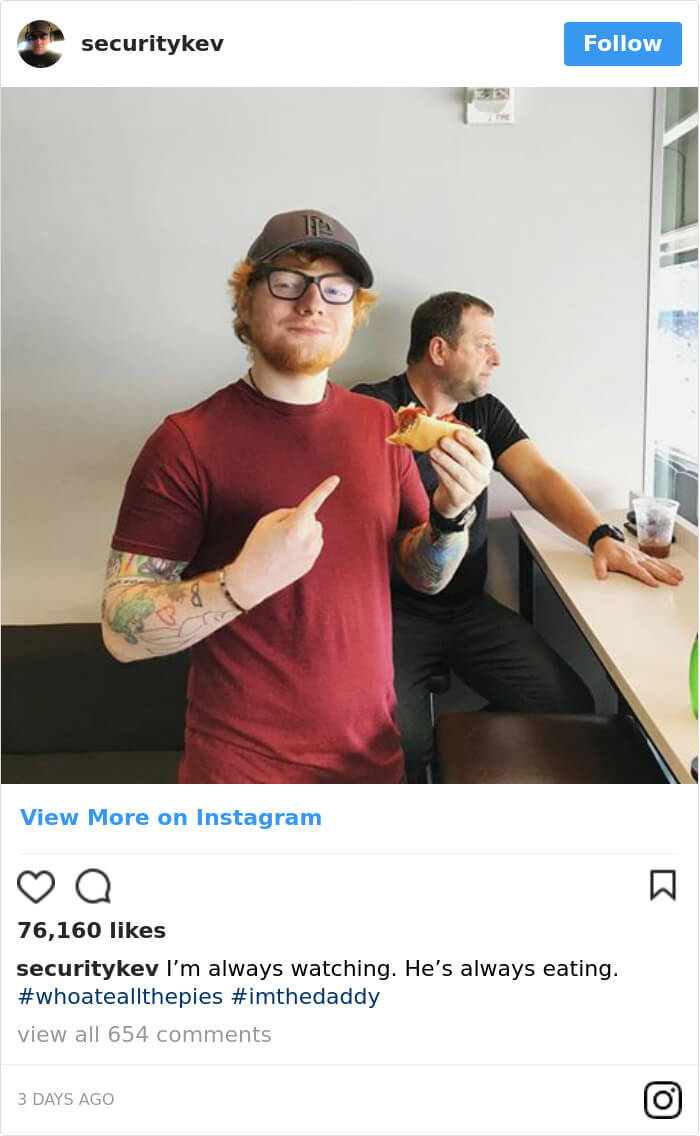 Ed alerted his fans through social media about his bodyguard's Instagram and it instantly became the lol-factory it is now:
"The moment has come, finally Kev has an insta where all his fans can follow his every move,' Ed, 27, said. 'Follow @securitykev, il be doing insta stories most days annoying him. Out with the old, in with the Kev @securitykev (follow him, he's more fun than zak) [sic]."
4. Keep scrolling for more hilarious posts by Ed's bodyguard @securitykev and, of course, follow the guy on Instagram.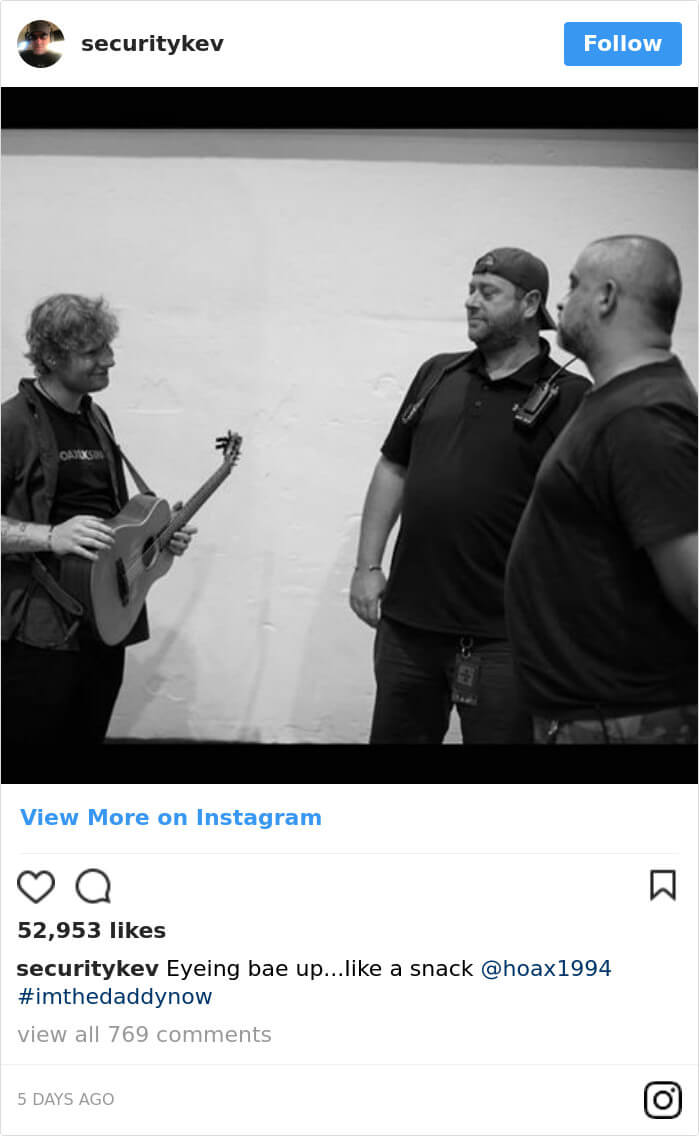 5.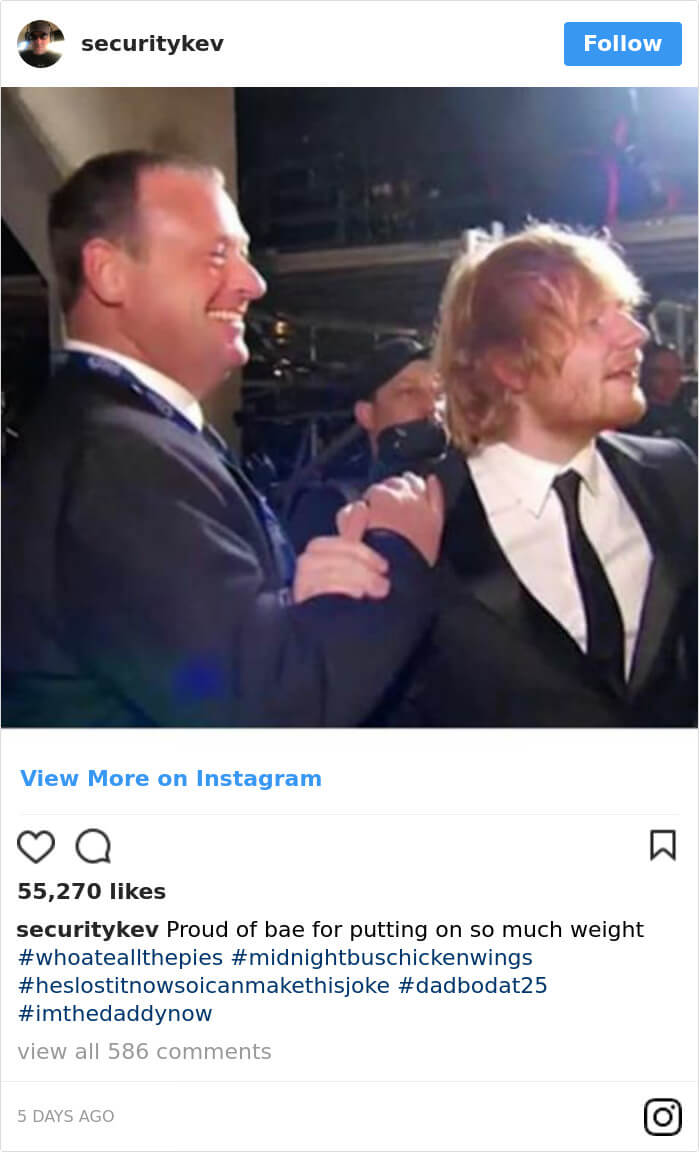 6.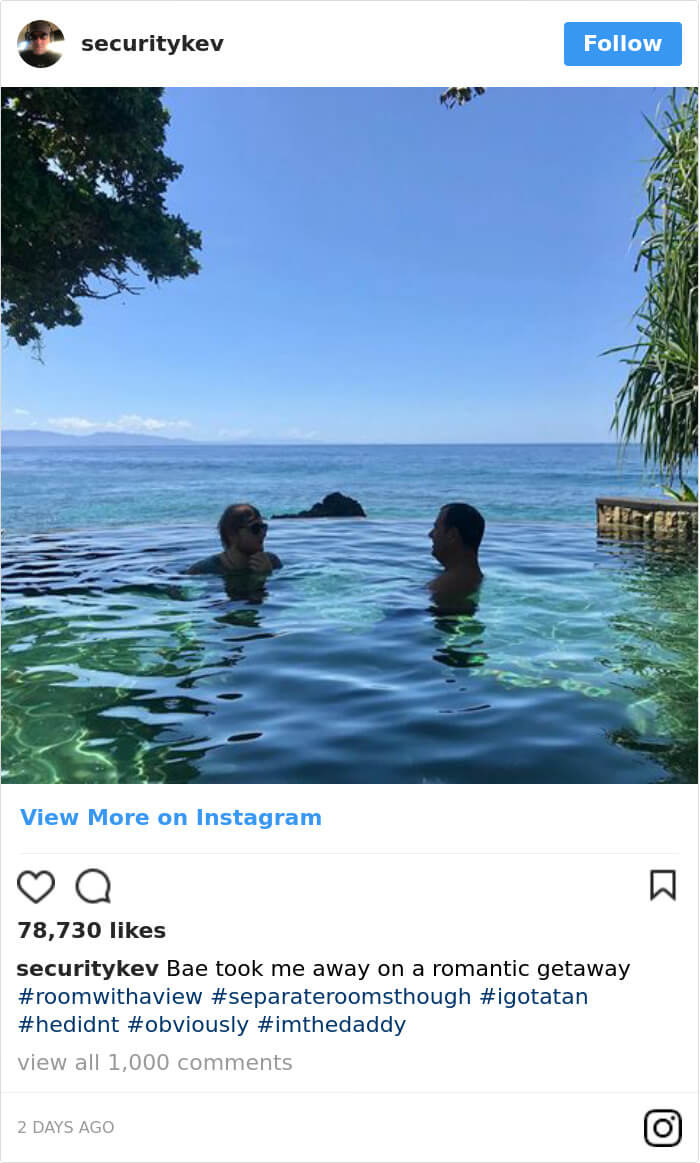 7.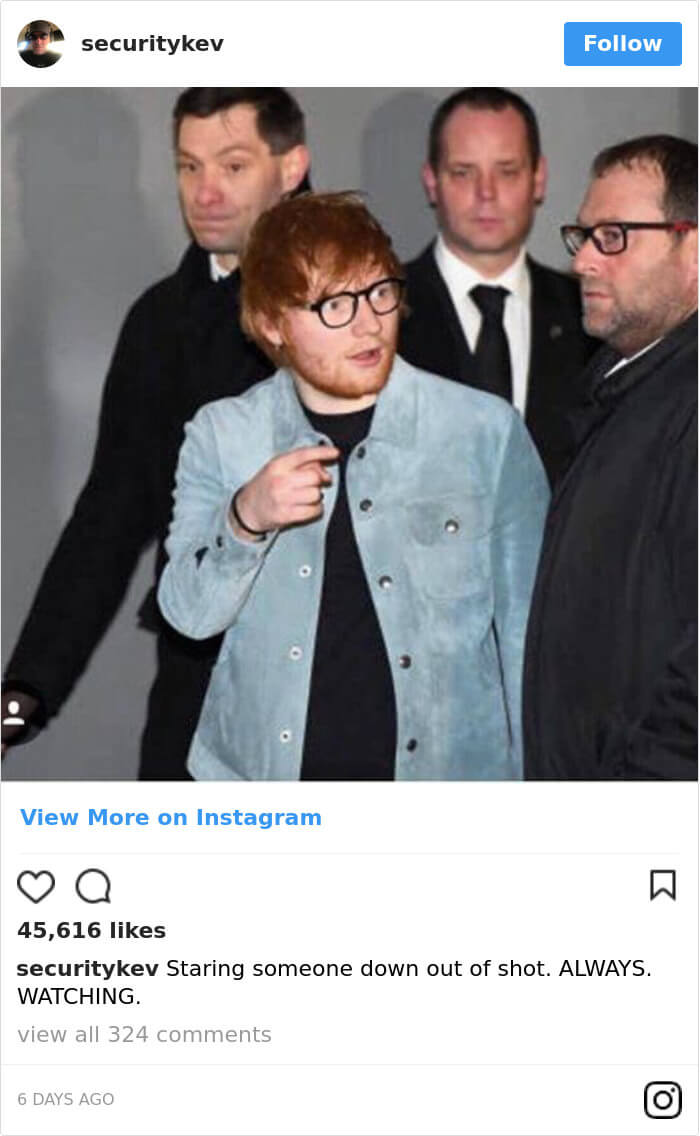 8.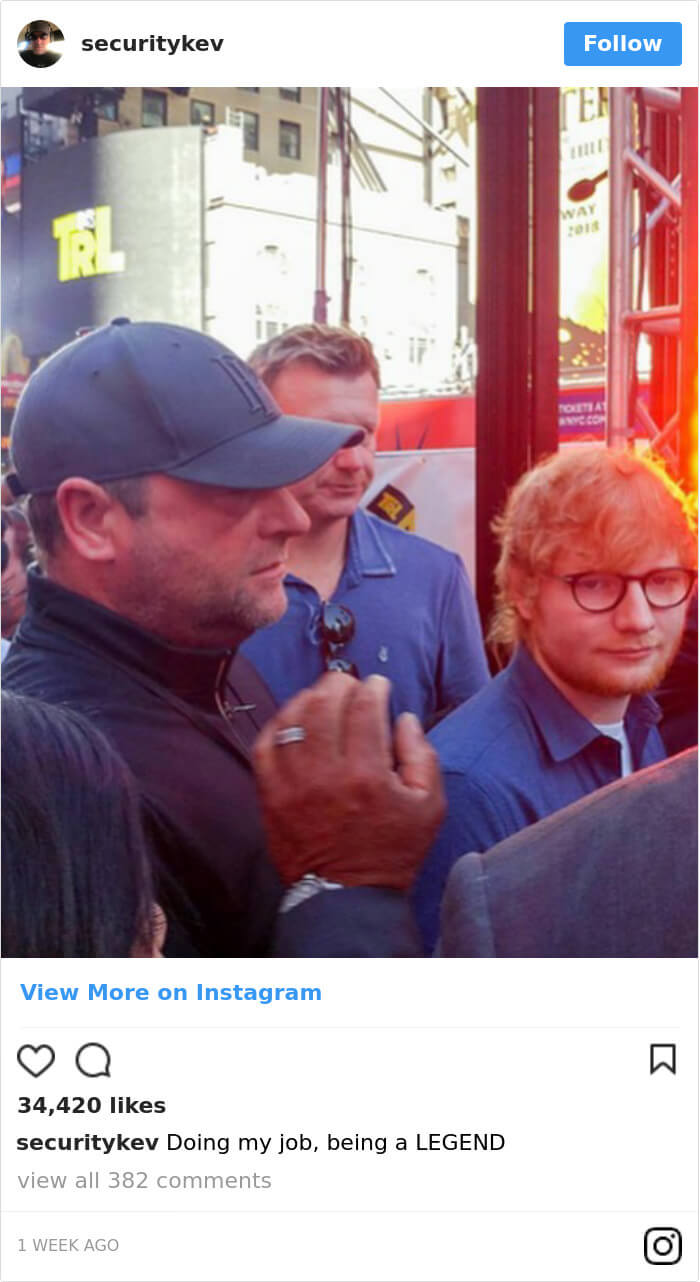 9.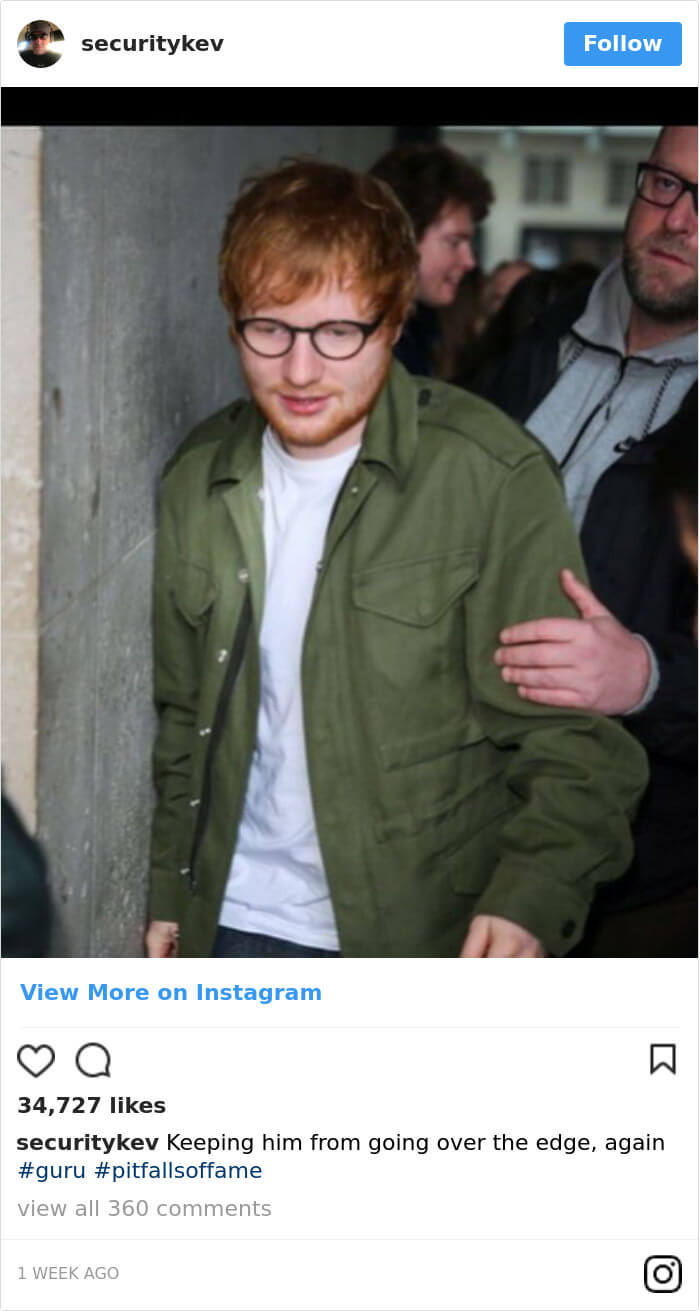 10.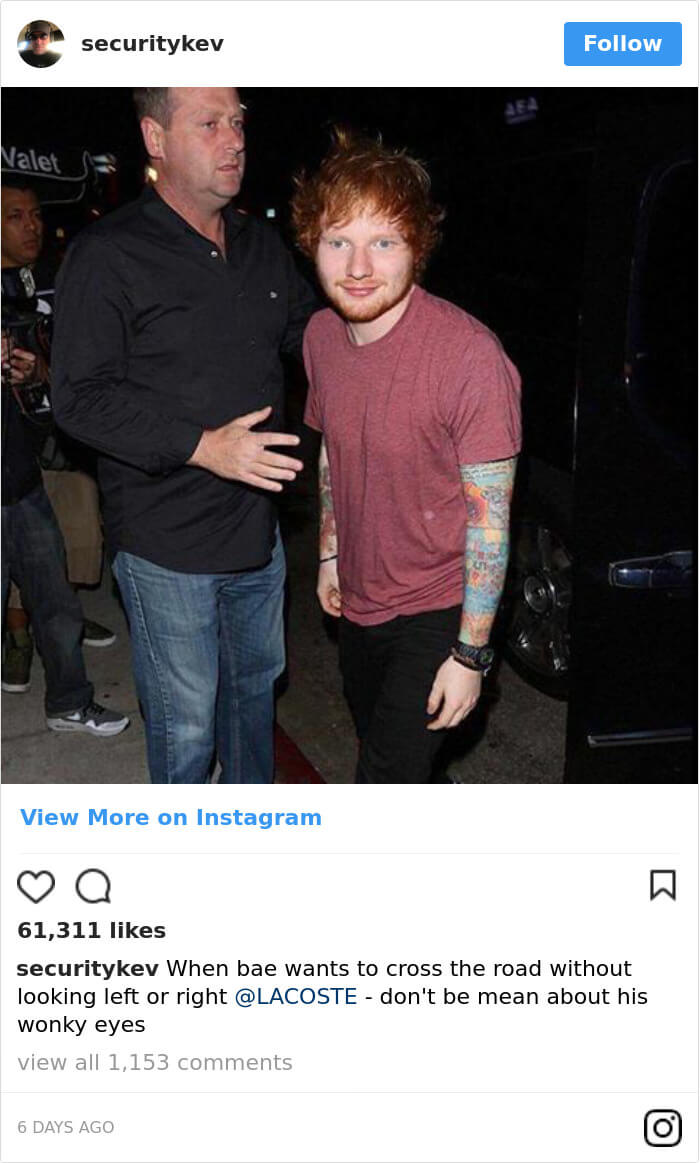 11.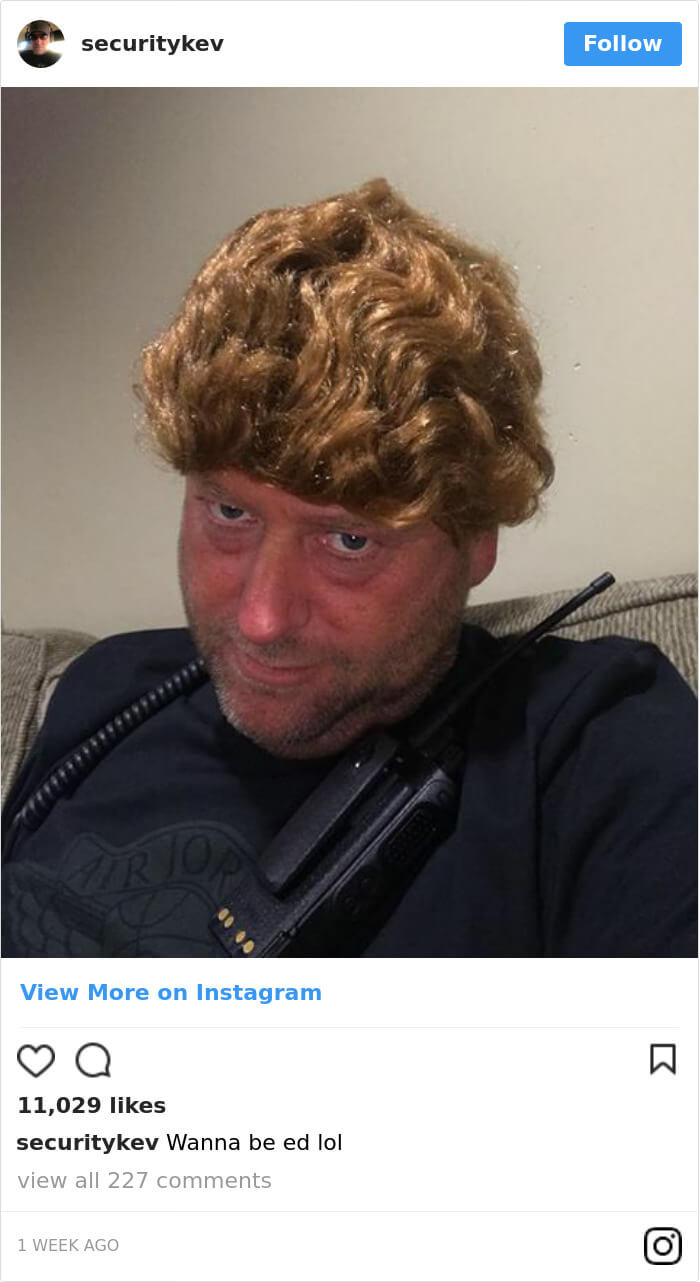 12.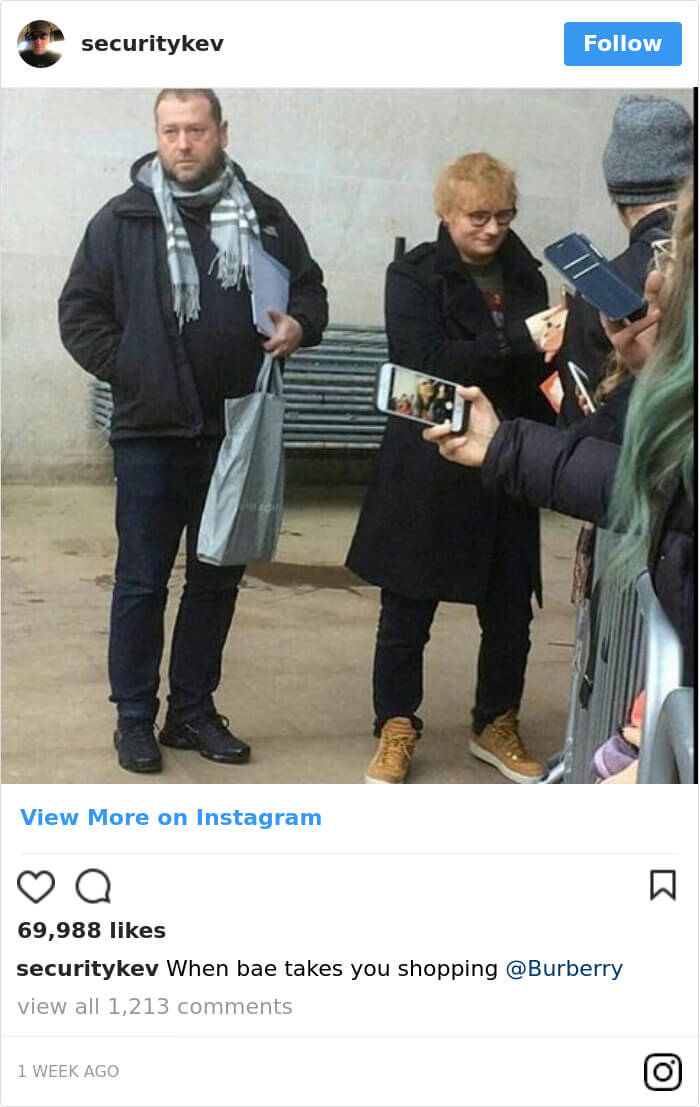 13.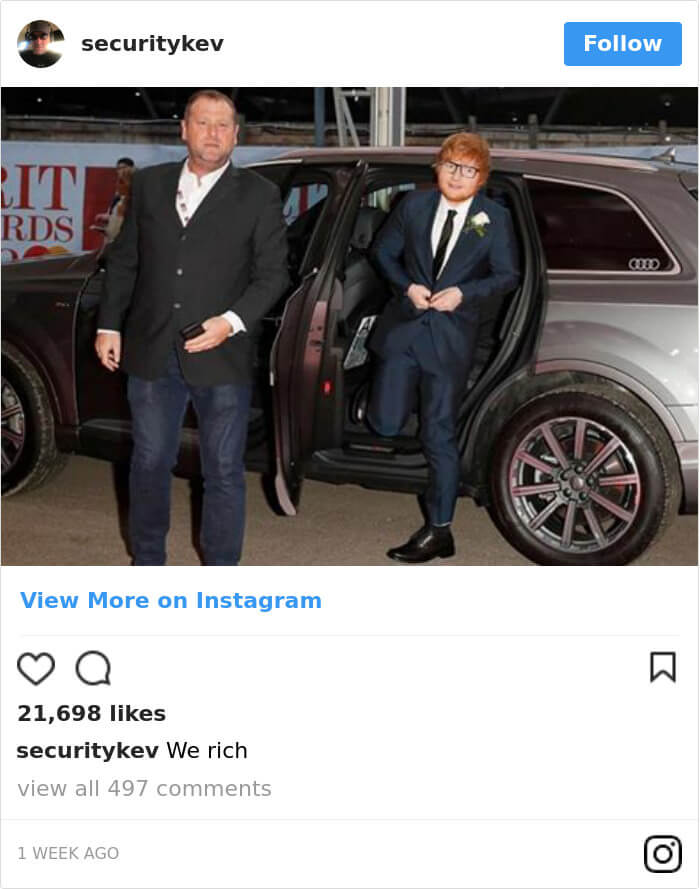 14.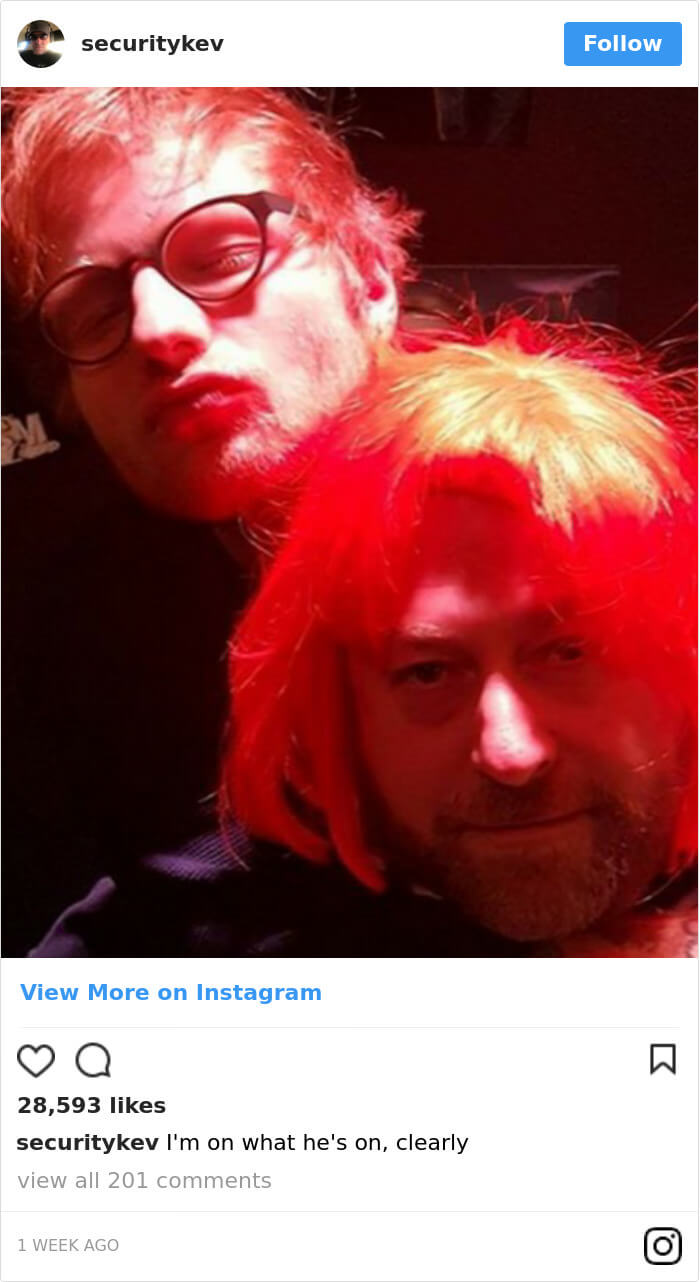 15.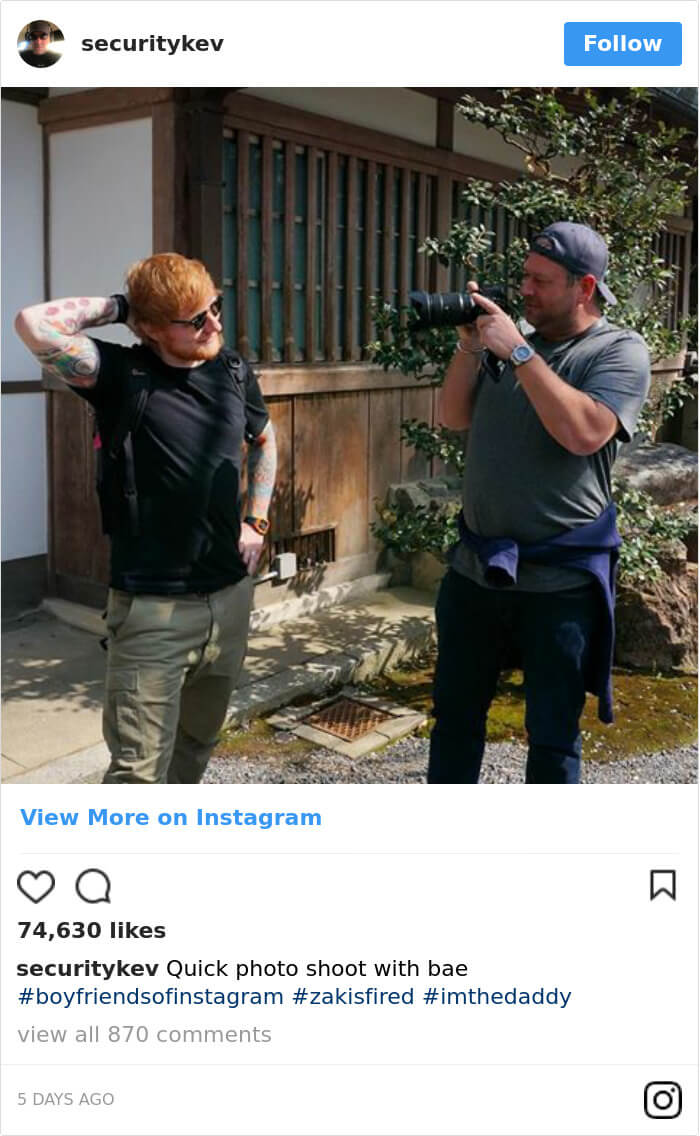 16.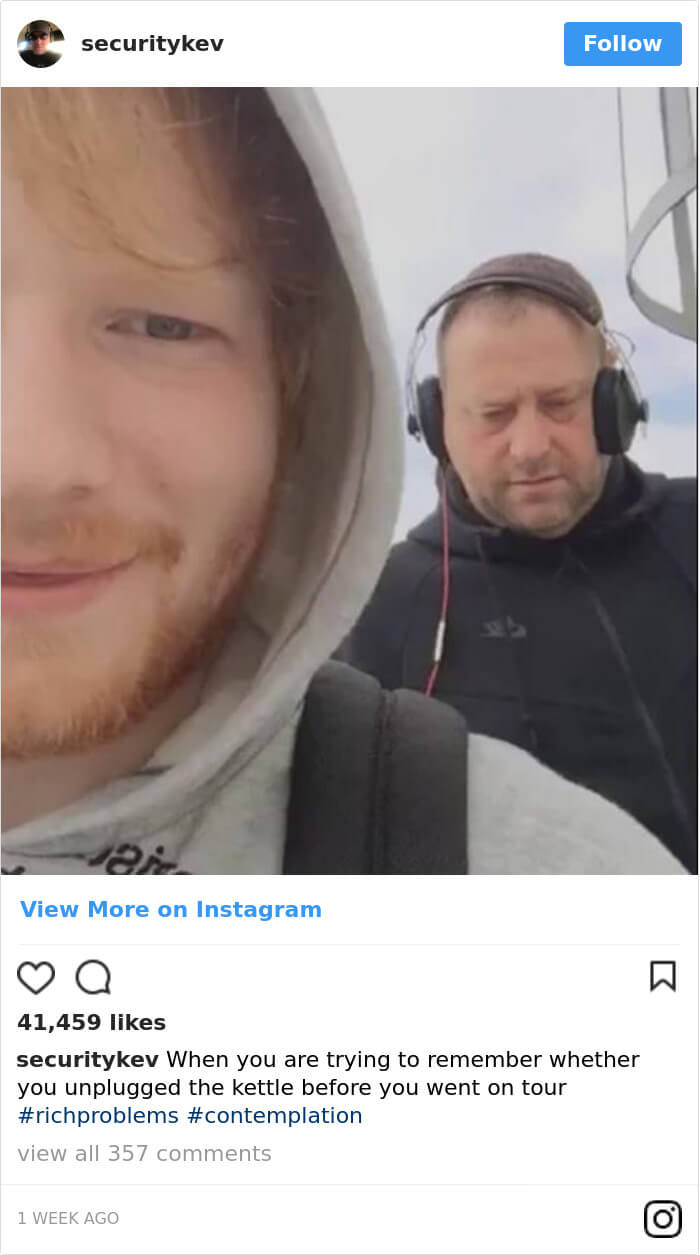 17.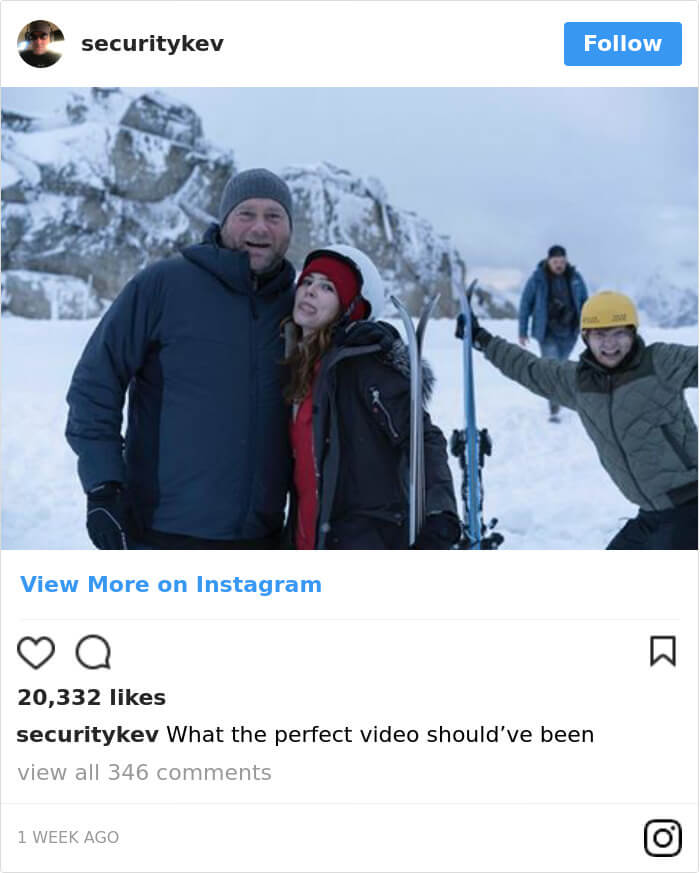 18.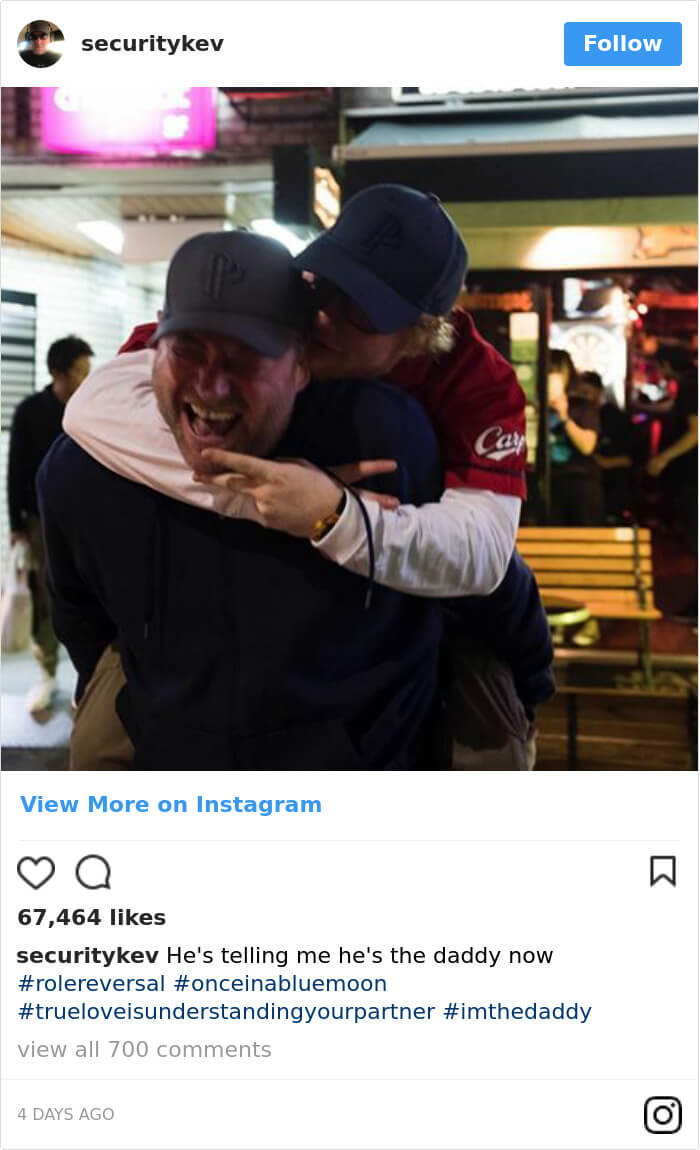 19.
20.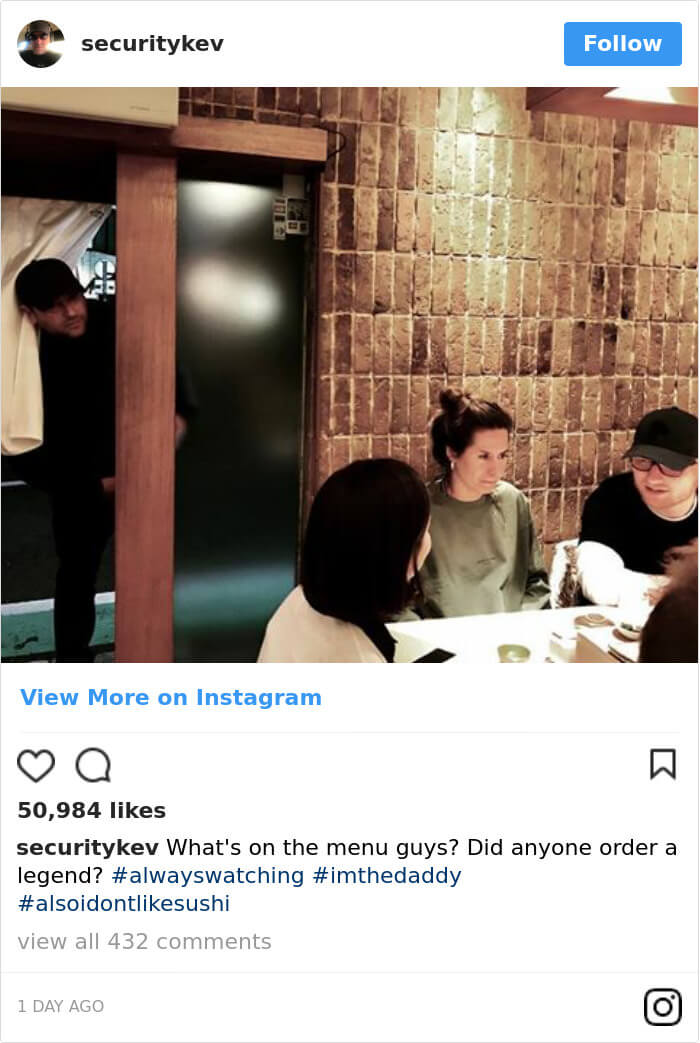 21.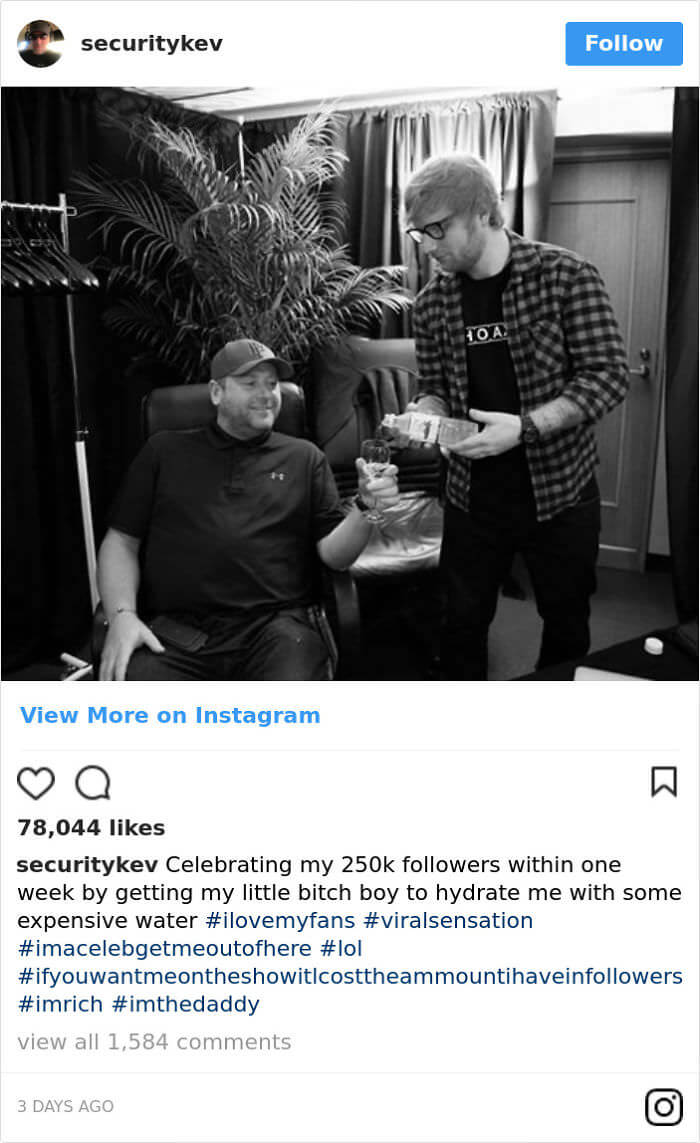 22.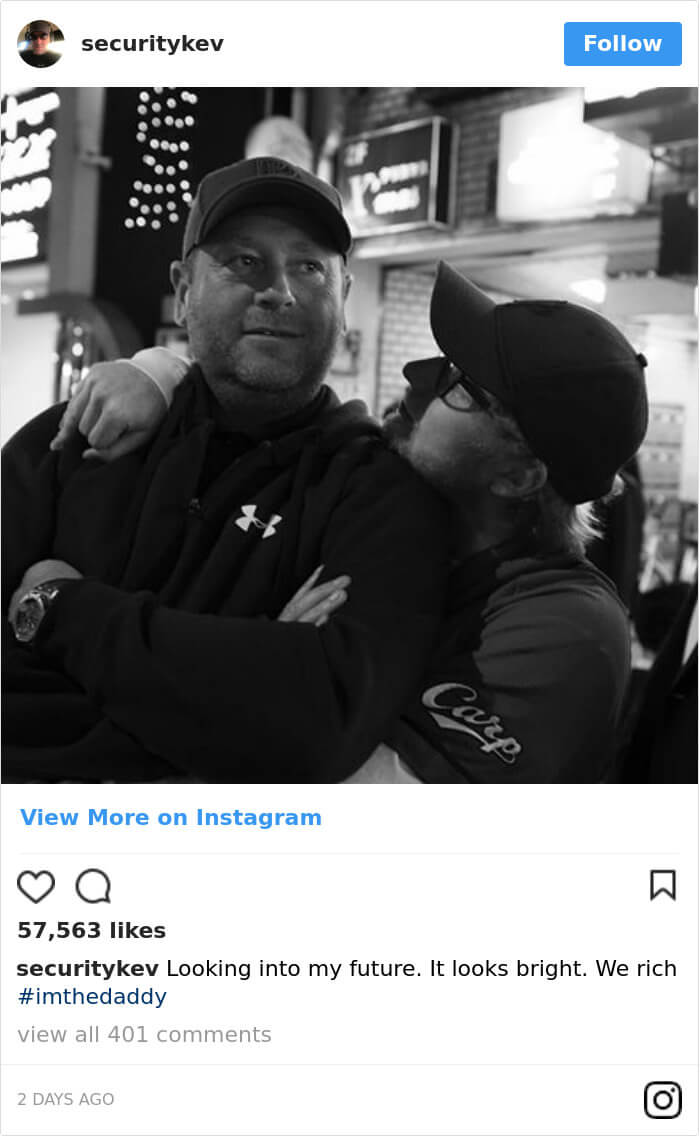 23.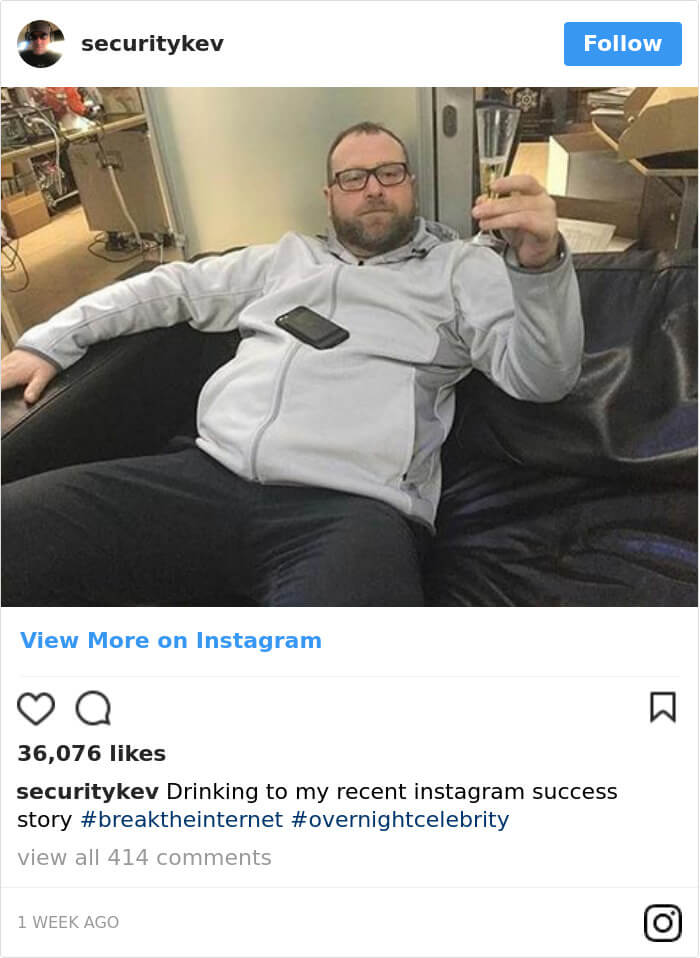 Source: link