On Sunday, there were rising floods in Ireland, where this donkey was lost and struggling.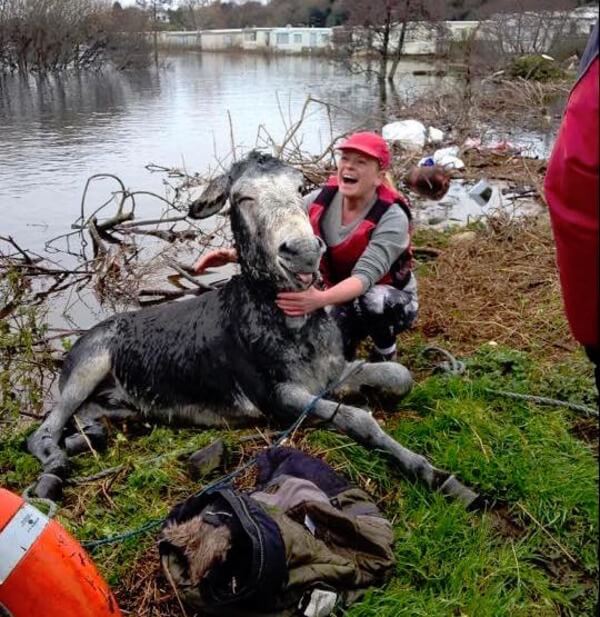 The owner of the donkey realized he was missing and reached out to Animal Heaven Animal Rescue (AHAR).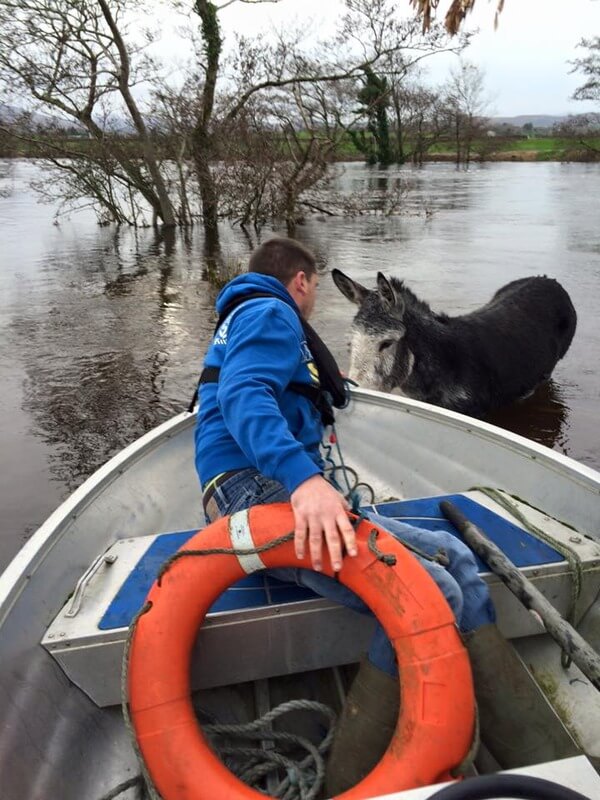 The team immediately reached out to their Facebook friends and asked for help.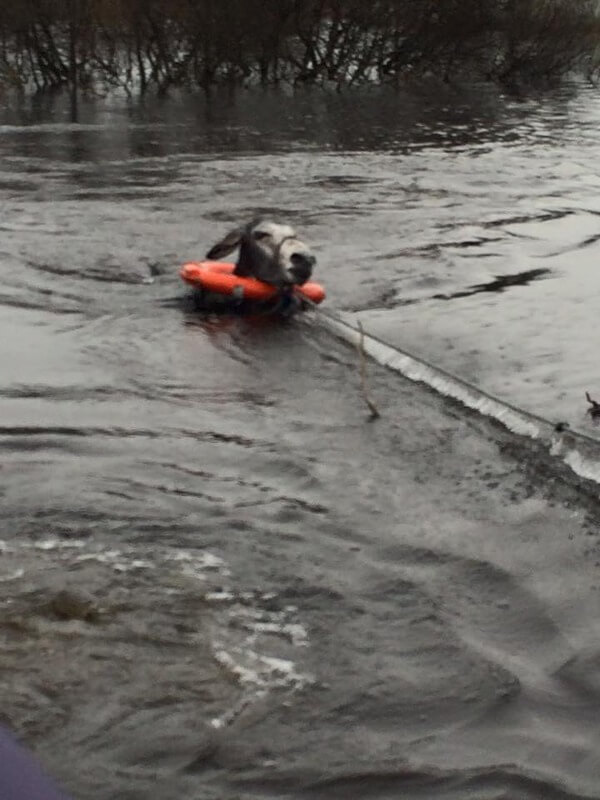 A man named Mike Fleming saw the video of the struggling donkey and offered his help along with his boat.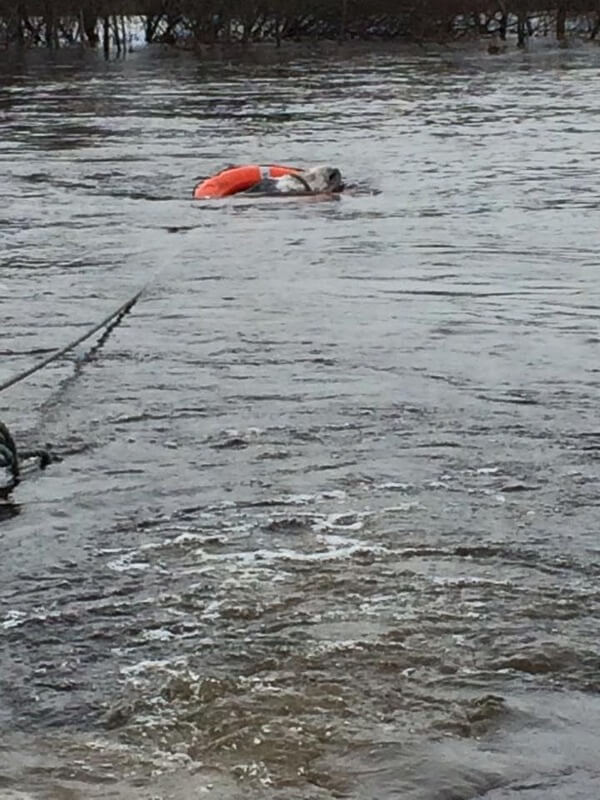 Once they found the lost donkey in the water, they put a floatation device around his neck and pulled him in.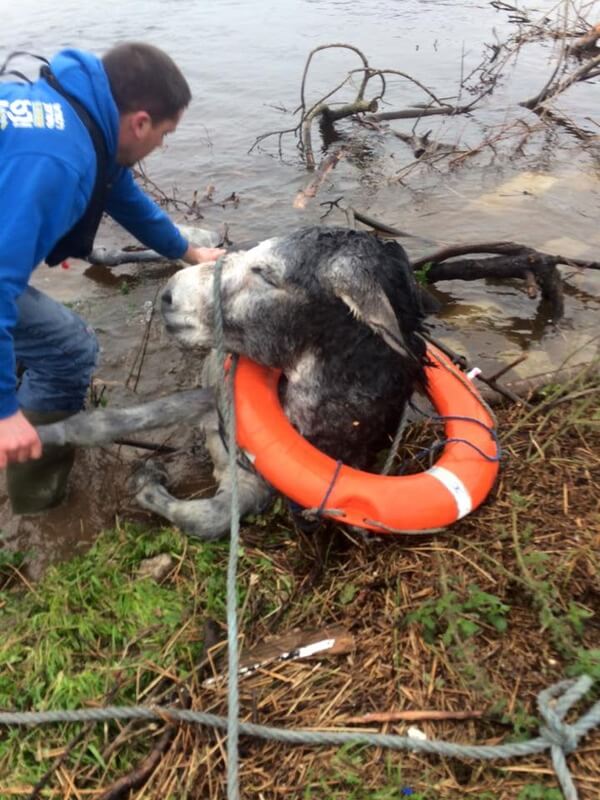 The donkey couldn't stop smiling!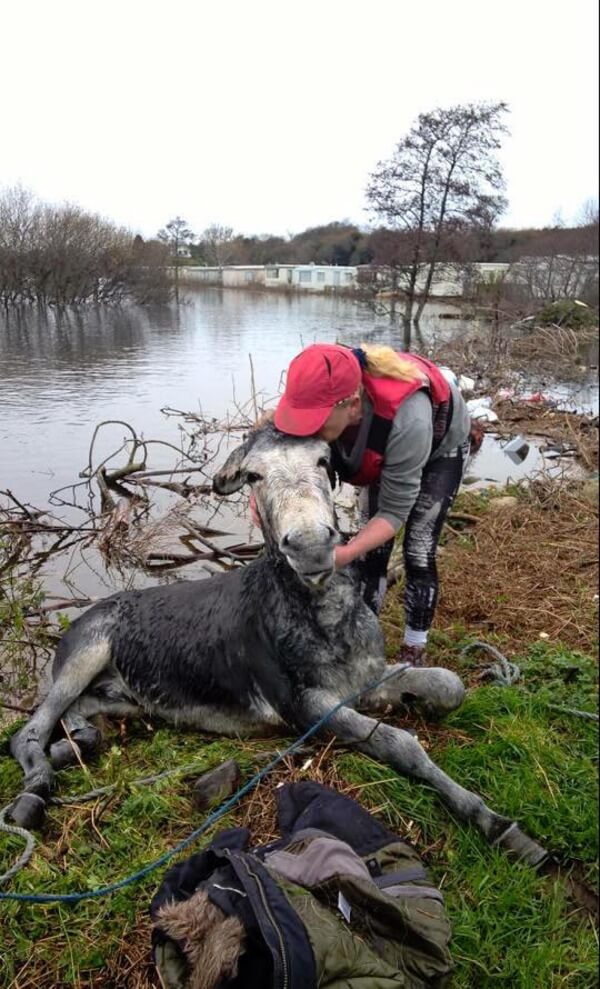 AHAR decided to name the smiling donkey Mike, after his rescuer and will be returning to his owner once the floods are gone.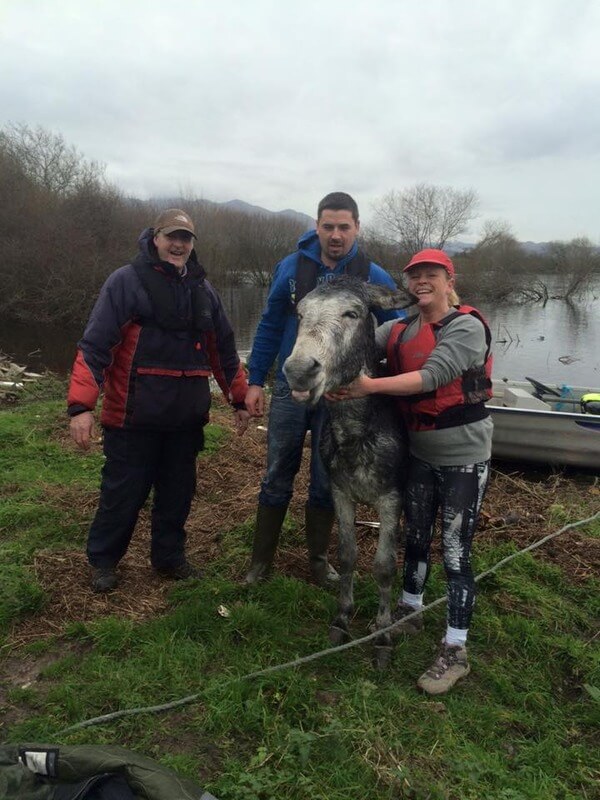 Source: MyModernMet