If you see for the first time images from the Dolan comics gooby pls in the gallery below, I bet nothing will make any sense from just one browsing. Besides you'll notice the images are poorly drawn and the text is strangely written, there's a chance Dolan meme will make you sick and you'll find them disturbing.
However, a great part of the Internet community also find them to be pretty hilarious and their popularity can be underestimated.
So, who is Dolan and who is making this odd, disturbing doodles about him? The Dolan comics were originally created during the summer of 2010 by artist Sakolu. The comics are part of a comics series featuring Disney-like cartoon characters which all have in common poorly drawing. In the Dolan comics, the main characters is Dolan the duck which is made by a model of Donald Duck, but with "slightly" different personal characteristics. Dolan is portrayed mostly as a killer and sex addict. So, nothing sweet about Dolan, right?
The poorly drawn character is created using the popular MS Paint program. Originally it was written in Finish but soon there was an English version too. First English version appeared on You Laugh, You Lose thread on 4chan and it was posted on August 12th, 2010. During 2011 and at the beginning of 2012, the comics were finding their space on 4chan and were shared through personal blogs but the real expansion happened in March 2012 through a slew of threads showing up on 4chan and Tumblr under the tag #Dolan.
Rising demand for the comics resulted in the expansion of the single topic blogs about Dolan and further through various Fb pages and YouTube channels (such as"Dolan Duk" Facebook page and "Uncle Dolan Show" on YouTube). So, Dolan became a mainstream comics, we can easily say.
Besides Dolan, other characters in the comics include poorly drawn variations of Mickey Mouse, Daffy Duck, Porky Pig, Bugs Bunny and Goofy. Check out in the gallery below some of the examples (maybe you'll need to go through a few times) and share with us in the comment section what do you think.
Check out this first picture of the Dolan comics with gooby pls reference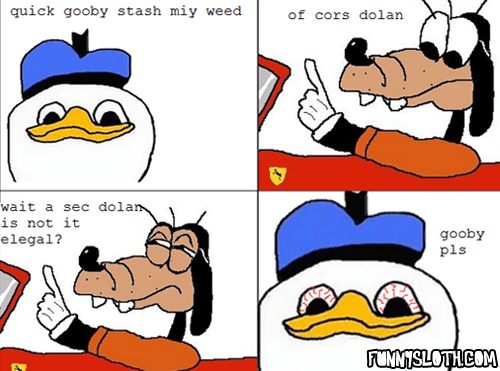 It's easy to see that dolan comics gooby pls has poorly made graphic and bad humor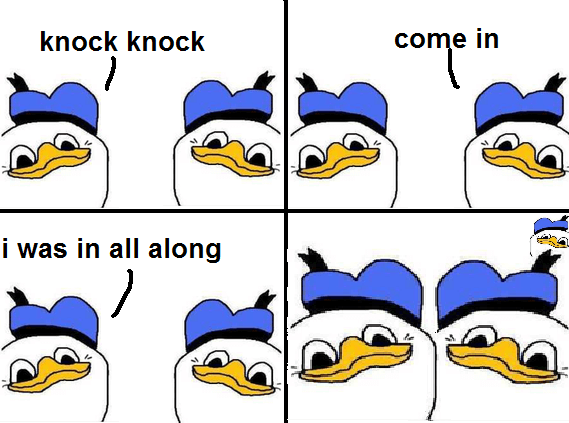 More versions of the comics emerged not necessarily in English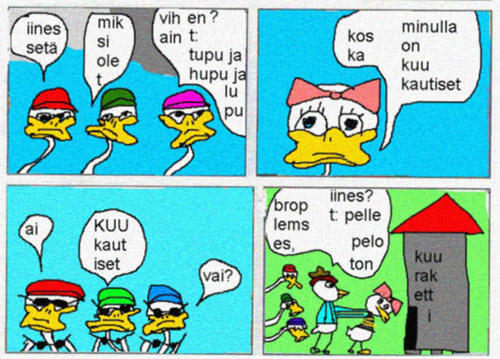 Honestly, just the bad paintings are funny by themselves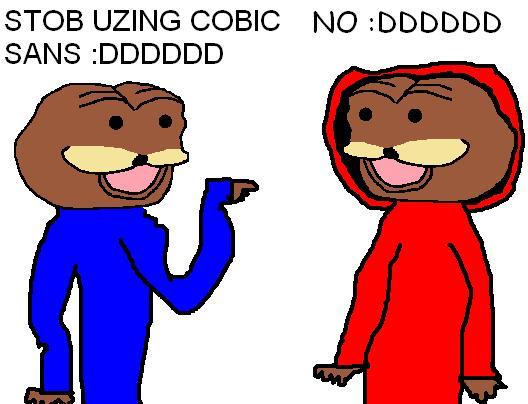 Here's a video of the uncle dolan show, created by SweederLander in 2011:
[the_ad id="71924″]
The popularity of the comics about dolan gooby might be weird and stupid, but undeniable. Just look at the search popularity graph
Some of the jokes on the comics are darn right cruel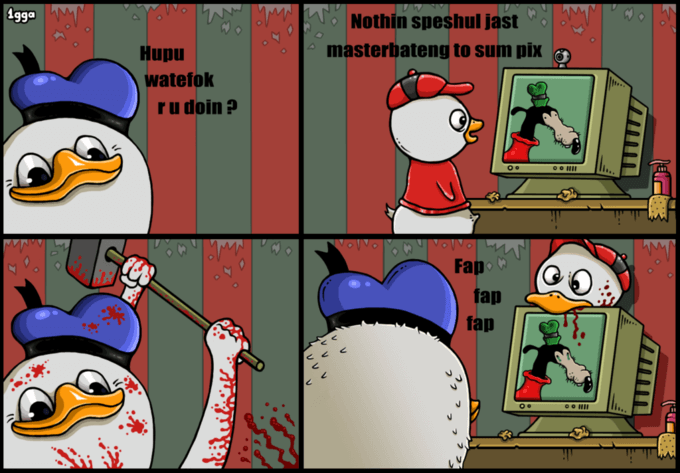 And offensive and honestly not that suitable for kids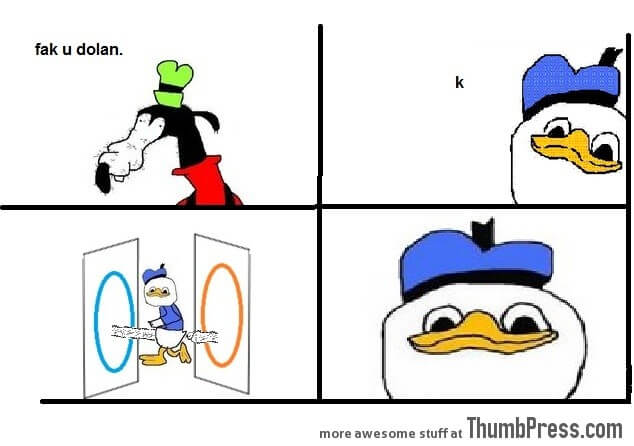 Another example of the type of humor you can expect from gooby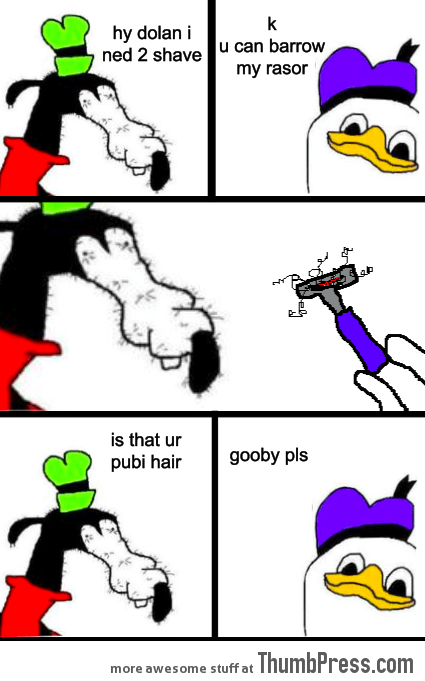 Keep scrolling to see the rest of the photos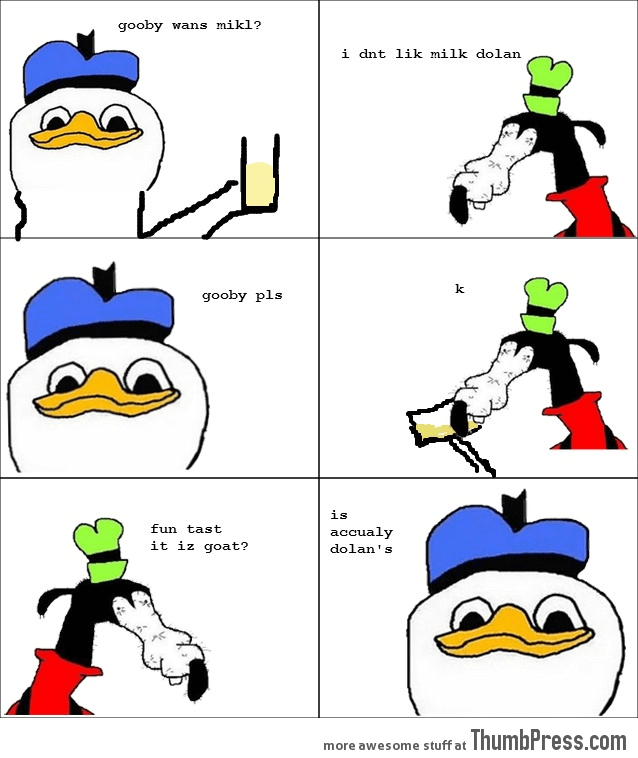 [the_ad id="83004″]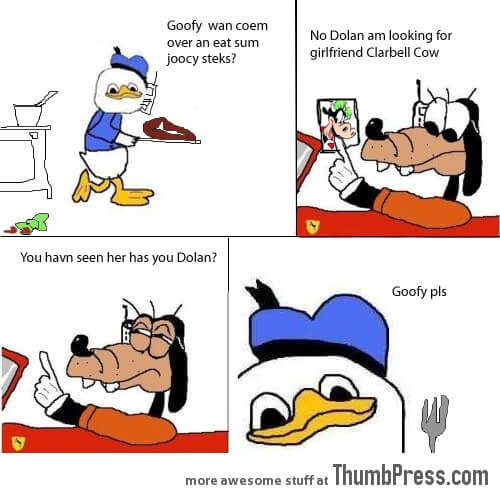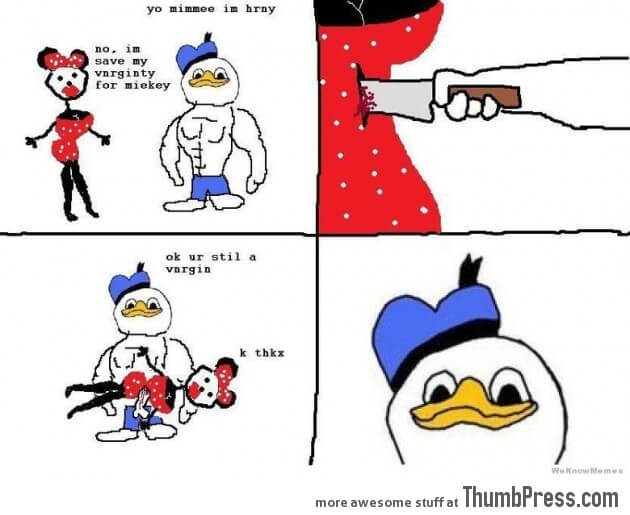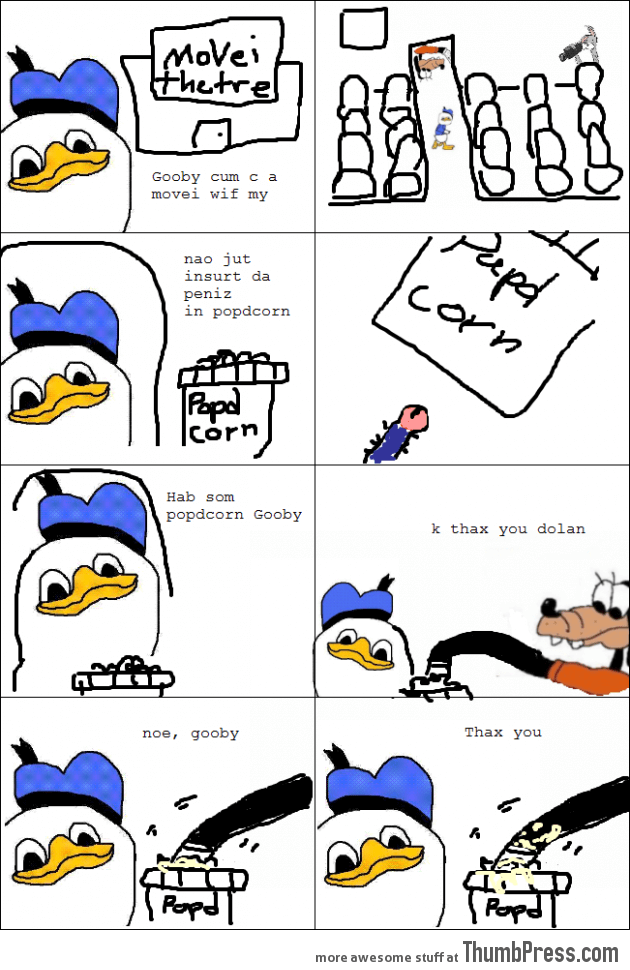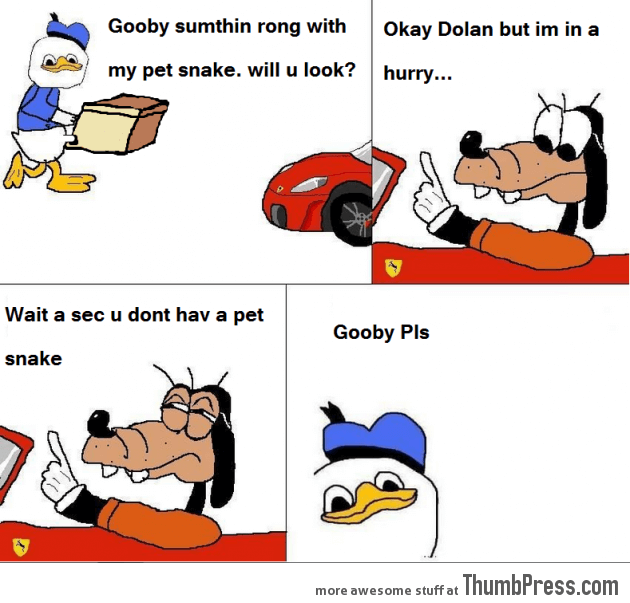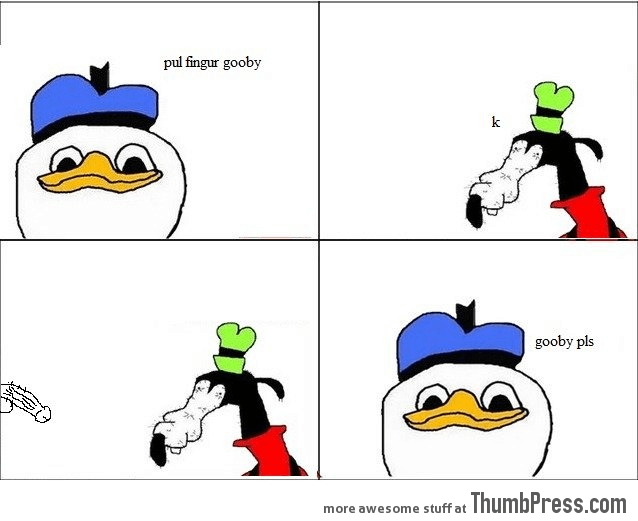 [the_ad id="107493″]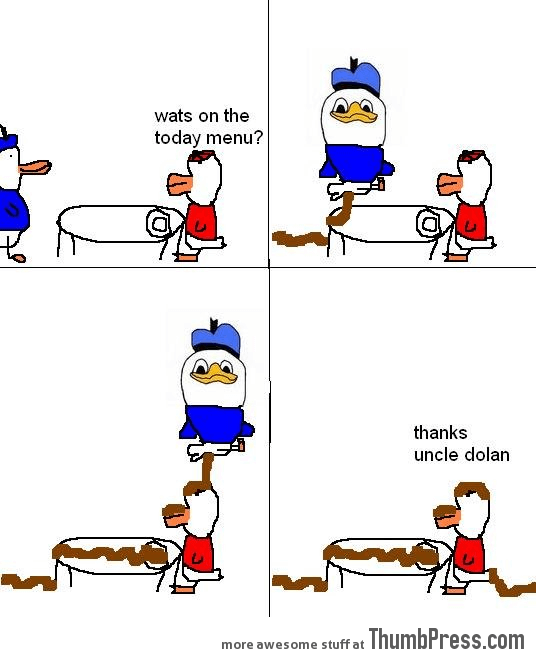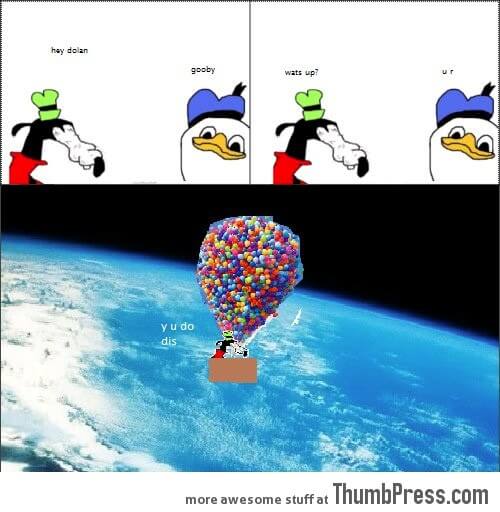 Some of the info here was created with the help of knowyourmeme