Dogs of New York is a very similar project to Humans of New York only with dogs. Just ask Kim Wolf about it and she will openly say that she wanted to do the same thing with animals.
Kim Wolf is an animal welfare advocate. For the past years she has been interviewing and documenting many dog owners that live in New York City.
Wolf was primarily inspired by the Humans of New York and came up with the idea of creating the same thing. But this time focusing on dogs.
And that's where she came up with dogs of New York. She did this to give recognition to the big city's dogs and props to their owners for taking care of them.
But the main message wolf wanted to send out there is that the amount of bond that exists between humans and dogs.
We have been fond of dogs for hundreds of years regardless of the background, age, breed, or gender they have.
Wolf came around New York asking people for permission to document the experience they have between their furry friends.
Of course almost all the strangers that Wolf asked agreed. In fact, they were excited to talk about their dogs. They offered adorable expressions and anecdotes that showed us how much people are connected with their pets.
Actually Wolf describes dogs as cigarettes. The photographer says that two strangers smoking a cigarette outside a bar is normal because they have something in common.
She explained that it was the same thing with dogs. If you are a dog owner then you are most likely to have a normal conversation with any stranger that either is a dog owner themselves or that loves dogs.
Related: New York City Street artist Tom Bob | 22 pictures of Humans of New York
Because New York is a cold place during the winter she thought of giving the needed supplies to dog owners. Wolfe gave random strangers dog food and warm clothes.
Kim's nonprofit organization that is called Beyond Breed helps people bond with their pets. This organization offers educational resources, supplies, veterinary care, and much more.
Kim Wolfe is a truly inspiring photographer. She has filled a lot of people's hearts with joy and love by making this documentation possible.
Sookie and Ed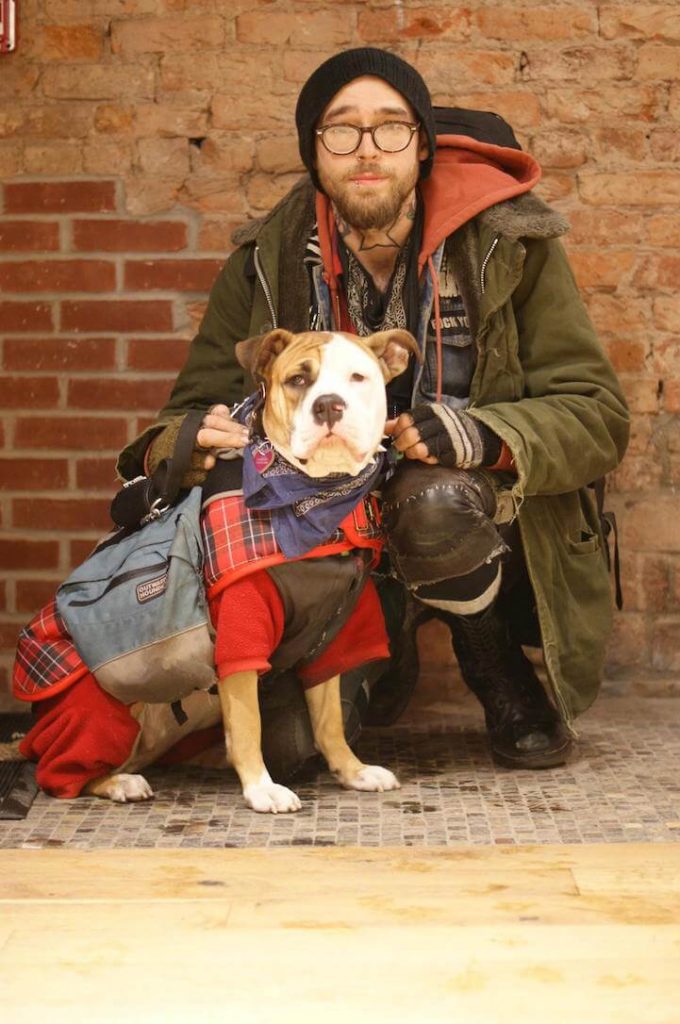 Pusher in Brownsville, Brooklyn.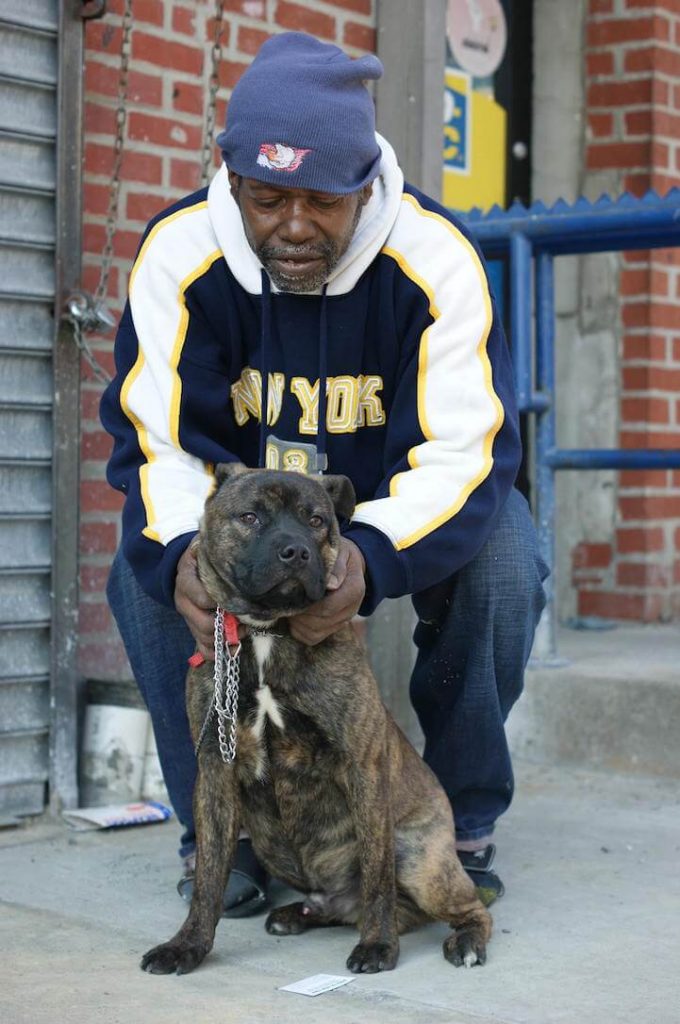 James and pup Grace Alexander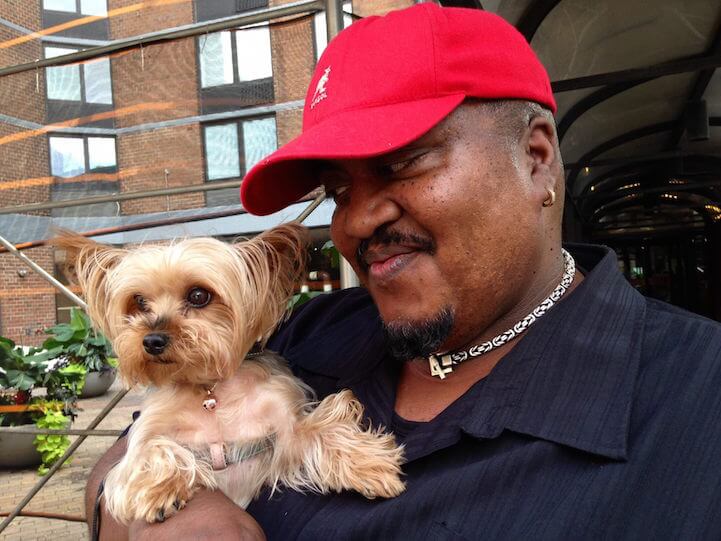 Carlos and his dog Frank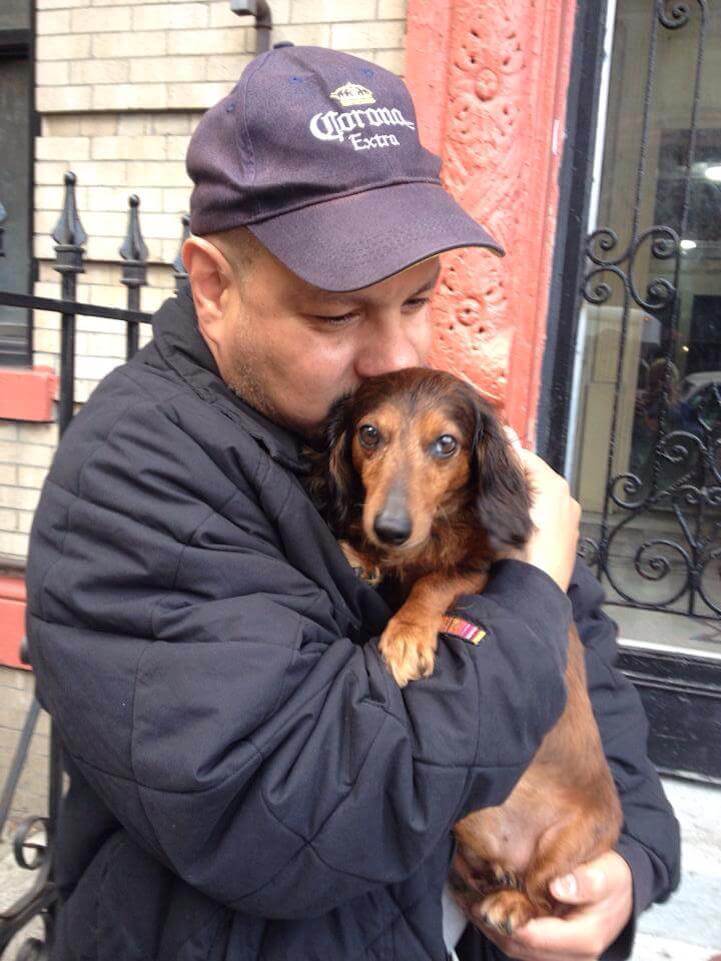 1-year-old Ivy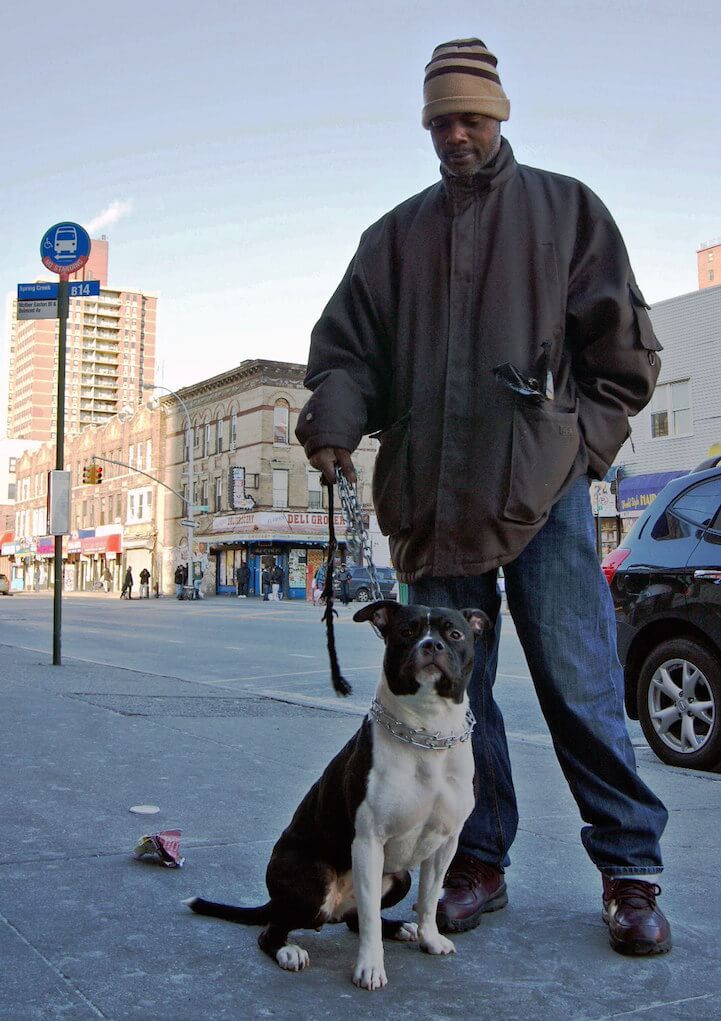 Louise in Bushwick, Brooklyn.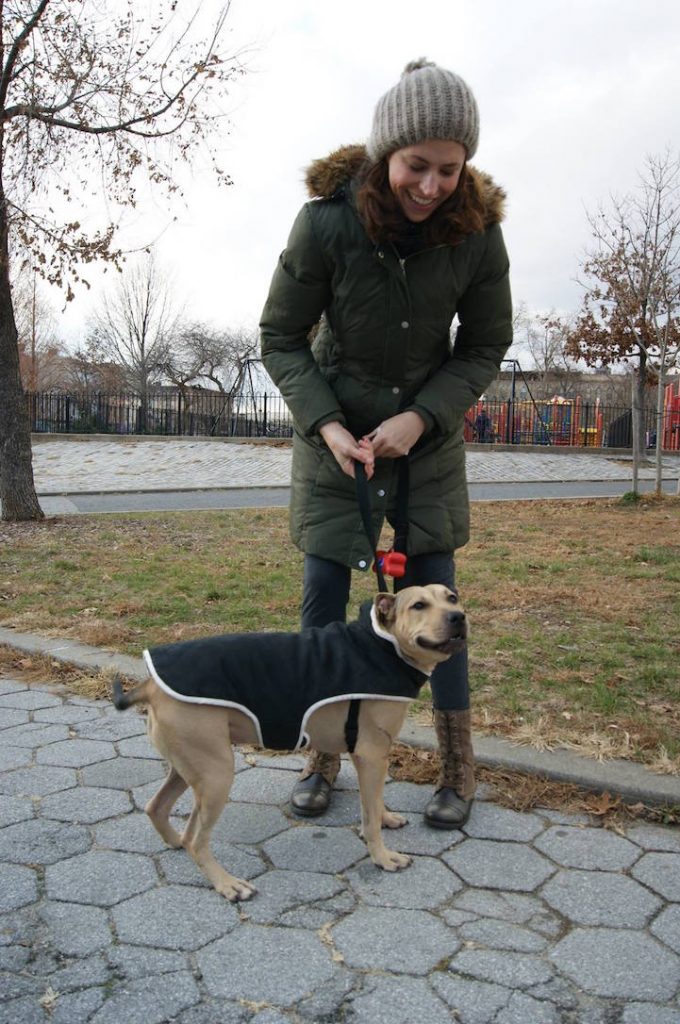 3-year-old Lite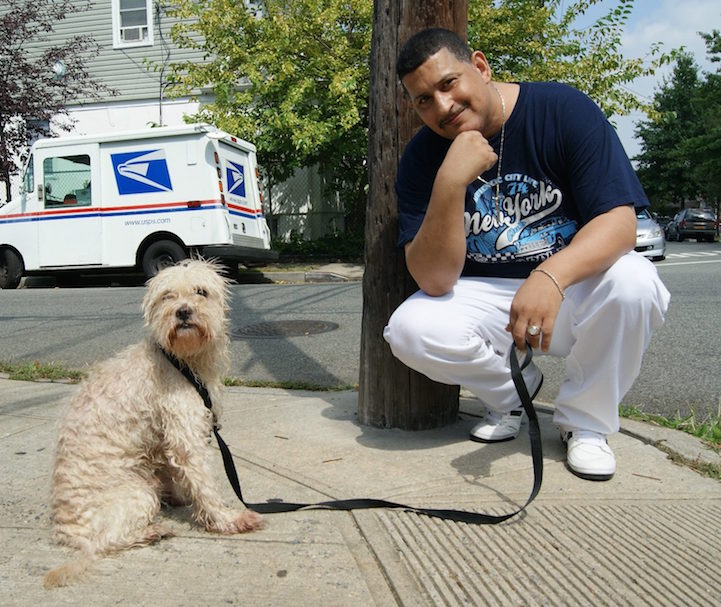 1-year-old Diamond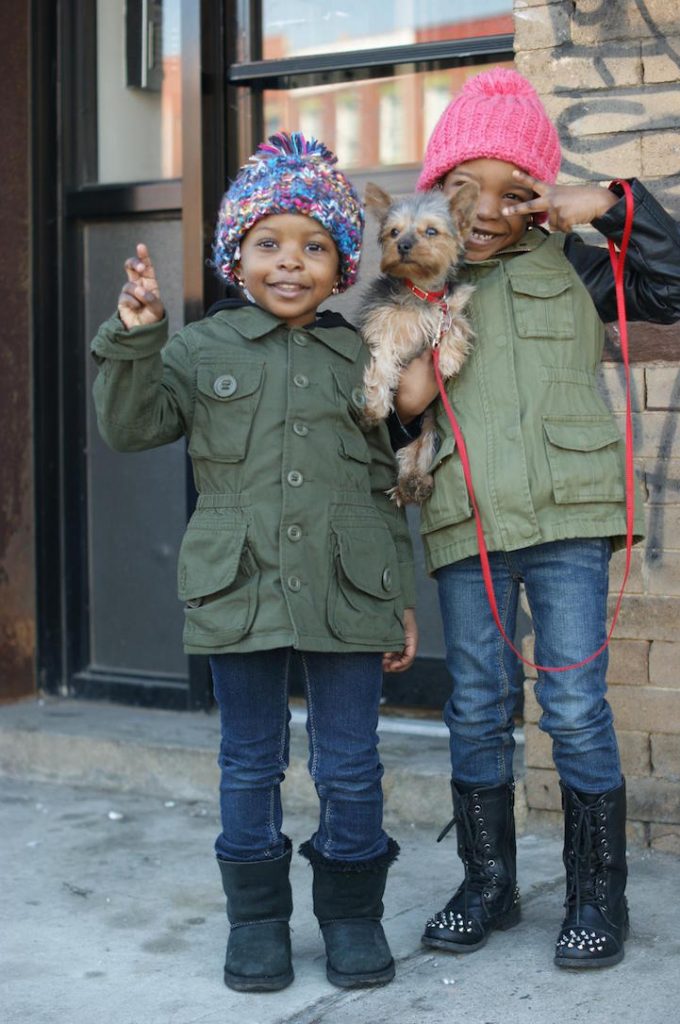 Diamond and his dogs, Tiny and Pretty Boy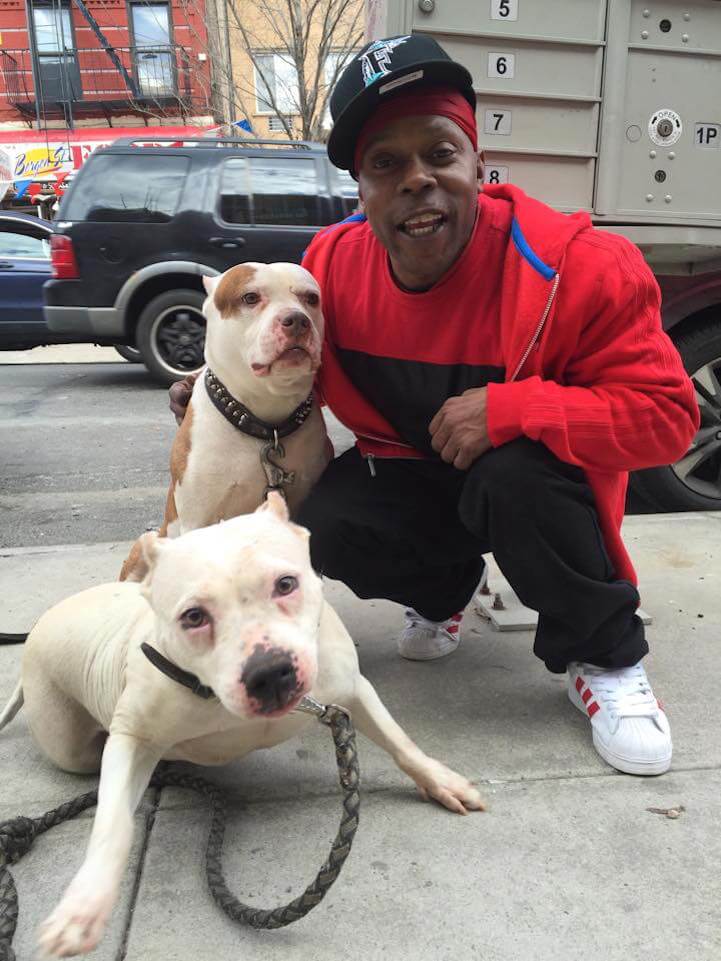 2-year-old Dollar Bill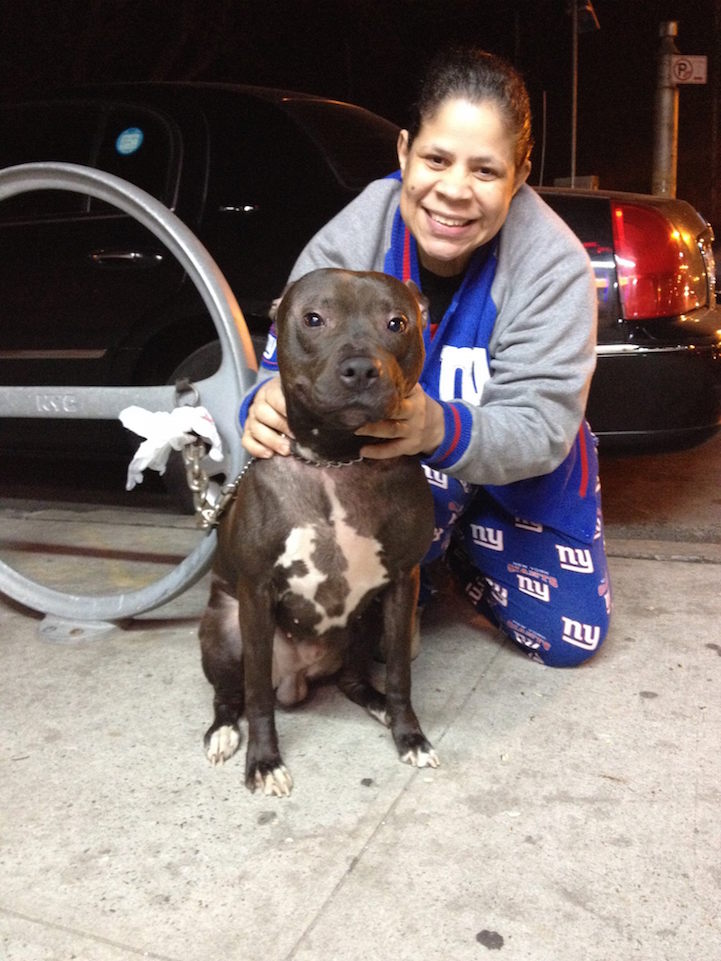 Credit Huffington Post