Do you love your job? Maybe you do or maybe you hate it like nothing else. Whether you love it or not, there are things going on on your job that you clearly don't know, things that you might die of curiosity to know, things that you only suspect or things that you might not even imagine. These work secrets are well-kept, most of the times, for the good of everybody, but sometimes, people find them. Workers, managers, team leaders…they find their boss' secrets and post it on Reddit. And from there, the whole internet will know about it.
It sounds a little creepy, don't you think? If you are a company manager and someone finds out all the employees' wages and asks you for more, what do you do? And there are even greater work secrets than this out there. Reading them will only make you smile or laugh, but I'm sure they caused some serious disasters when they were revealed.
1. Seen it all!

2. Dirty work secrets…

3. Having a boss like this…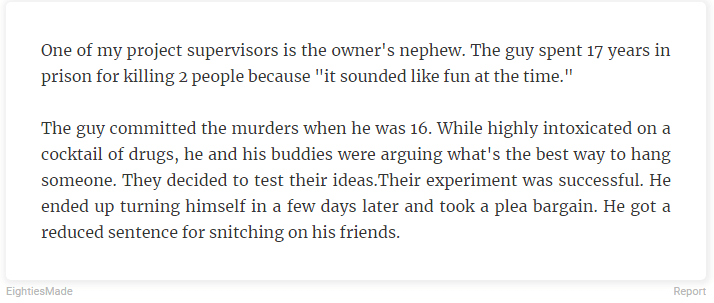 4. This!

5. Mutually agreed adultery sounds like something out of the movies…

6. Sometimes, knowledge is power…even at work

7.  When you have leverage…

8. When you know you can bring down the whole place, but you're a good person…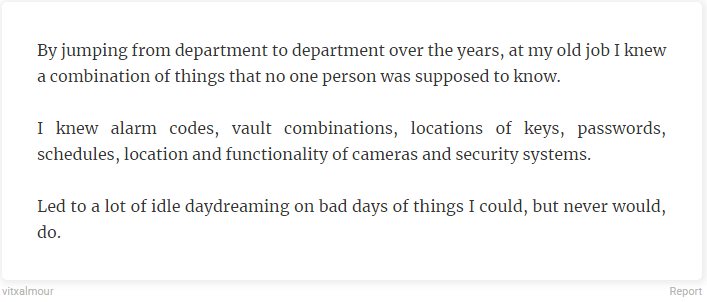 9. He just needs to prepare himself properly

10. Sometimes, there are moments like this that you need to handle in the right way…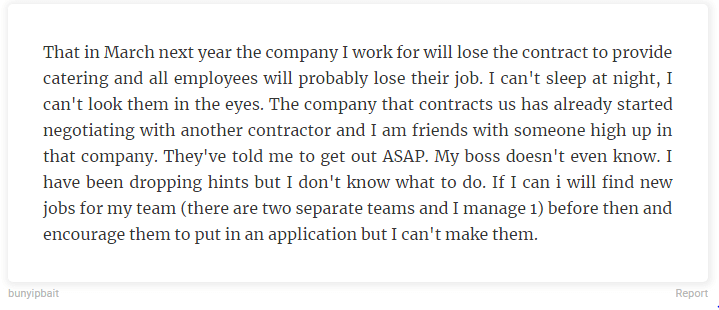 11. Complicated affairs here!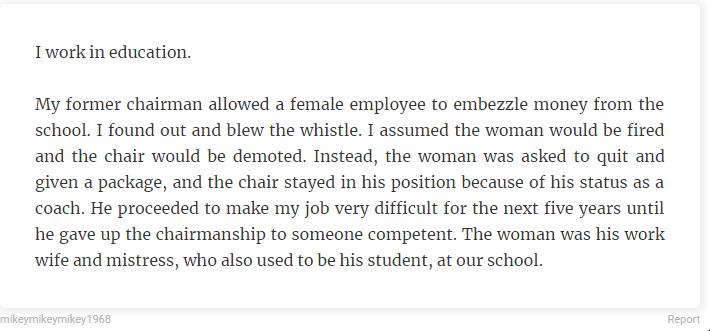 12. Checking if your employees know their own wages

13. When you get to know the place and read the signs

14.Terrible to know everyone's passwords

15. Hear this out, you vegetarians!

16. Of all things on this Earth, a really kind manager is hard to find

17. Hearing your boss' secrets through a removable panel in the restroom? This is the real deal!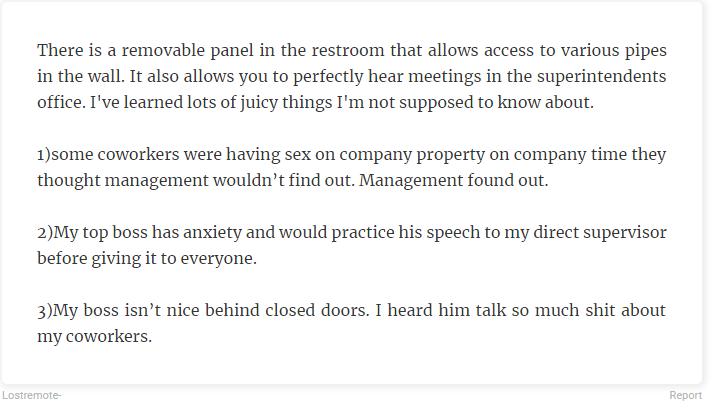 18. A nanny knows more than you think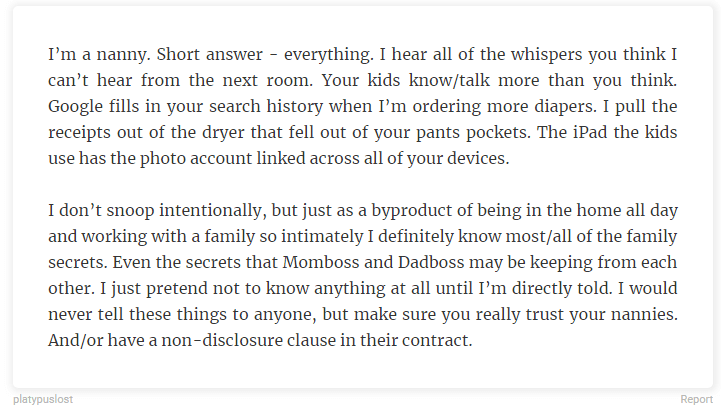 19. When the owner of the company is stealing from himself…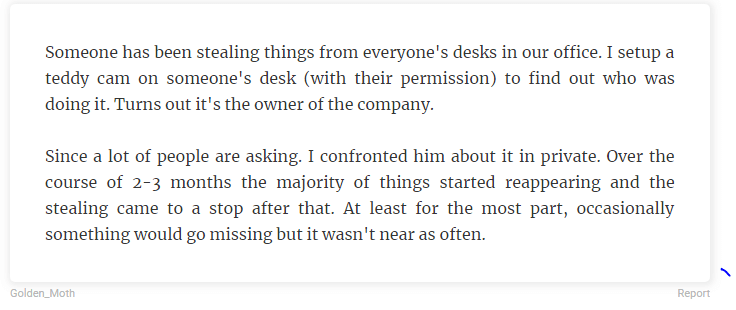 20. Cool server, cool boss!

21. Just think about this!

22. Lying on your resume is a dangerous job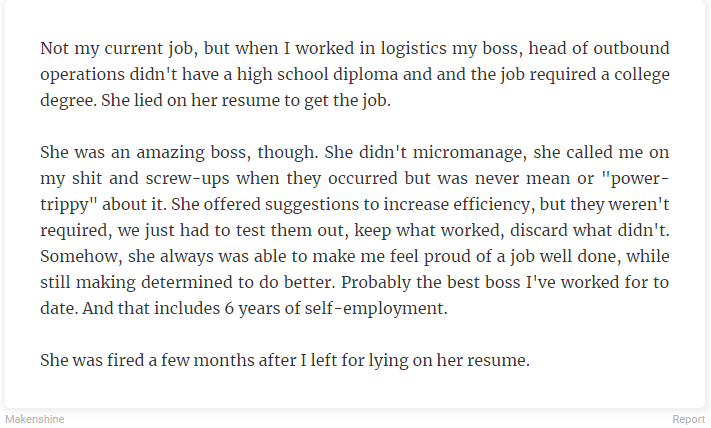 23. Sometimes, life is so much stranger than a movie

24. Don't look!

25. Taking naps while at work… what could be better?

26. Everyone has his little dirty work secret

27. It seems like a very morbid job

28.  From firing an HR manager to the closure of an entire plant
29. When the CEO cannot do his own thing…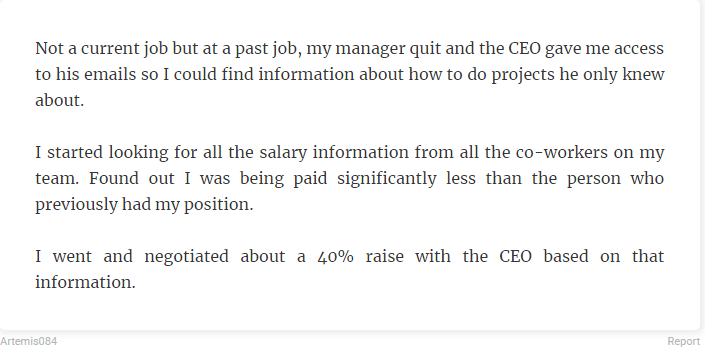 30. Telling your boss' secrets is  dangerous thing

Via BoredPanda