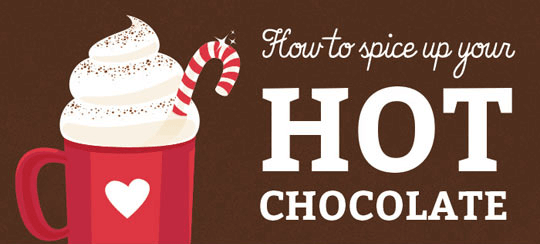 Who doesn't love hot chocolate. If any of you said " I don't " you are not allowed on this site anymore, not a joke…get out, this is a loving chocolate zone here. Good, now that we're on the same page, like a said, hot chocolate, that delicious hot beverage that feels like rainbows are sliding down your throat while you drink it, and after a few sips you get a little bit of a chocolate high right? You know what i'm talking about. Well in this post we have some great hot chocolate mix recipes for you to try, and as a chocolate person that you are, you should try each one of these at least twice or ten times before deciding which one is your favorite, if that's even possible. The basics are always the same, milk, and cocoa powder make the chocolate happen, but you have endless possibilities for new flavors or mixes so writing them all down is important.
Hot chocolate mix recipes number #1 Peppermint: 1 cup whole milk, 1/2 cup chocolate chips, 1 tablespoon peppermint extract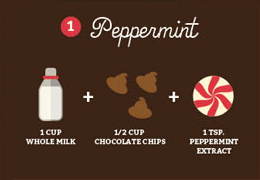 2: Orange: 1 cup milk, 1/2 tablespoon sugar, 1/2 table spoon grated orange zest, 2 oz dark chocolate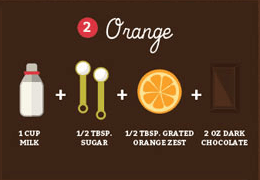 3: Vegan: 1 cup vanilla almond milk, 1-1/2 tablespoon unsweetened cocoa powder, 2 tablespoon coconut palm sugar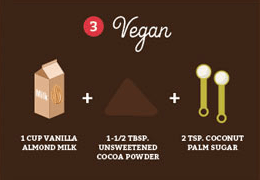 4: Hot Chocolate Mix Recipes – 1 cup milk, 5 oz chopped dark chocolate, 1/4 tablespoon cinnamon, tiny pinch cayenne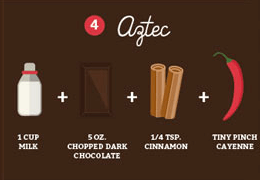 5: Peanut Butter: 1 cup skim milk, 1/2 cup heavy cream, 4 oz milk chocolate chopped, 1/4 cup creamy peanut butter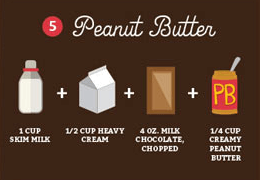 6: Pumpkin Spice: 1 tablespoon maple syrup, 1/2 tablespoon pumpkin pie spice, 1 cup whole milk, 1 tablespoon unsweetened dark cocoa.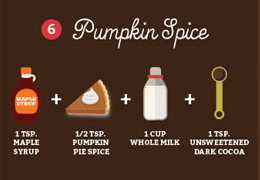 7: Nutella: 1 cup whole milk, 2 tablespoons nutella, 1 tablespoon cocoa, pinch salt.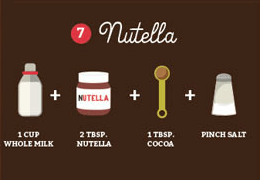 8: Caramel: 1/2 cup milk, 5 oz milk chocolate chopped, 1/4 cup heavy cream, 3 tablespoon caramel sauce
9: Lavender white: 1 cup whole milk, 1/4 tablespoon lavender buds, 1/2 cup white chocolate chips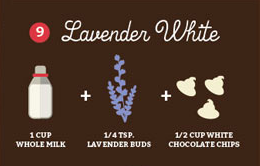 10: Irish: 1 cup milk, 1/2 cup chocolate chips, 2 oz Baileys irish cream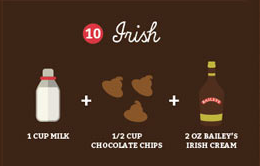 Top everything off with marshmallows, whipped cream, cinnamon sticks or caramel.

And please share this hot chocolate mix recipes post with your best chocolate buddy 🙂
Source: imgur