If there's one thing that can seperate David Mach from the rest of the sculptures in our time, it has to be his unique love to original materials. From coat hangers to matchsticks to even magazine papers to just name a few. Let's just say that most of the materials David uses for his work will completely surprise you.
Today we want to talk about his unique gallery of Coat hangers, David has created life like animals using only wire hangers where he made sure that the pointy hook at the head of every hanger will stick outside the boundaries of each piece.
The process of creating these works is to create a plastic mold of the animal, than apply the wires to it and at the end cover it all with nickel. The one thing we can say about the animals is that everyone of them looks pretty angry and aggressive when covered in nickel.
I think the best thing about his work is the fact that he broke the rules. When you see the hangers burst out of the imaginary boundaries of each sculpture, it gives them a whole new look and feel like no other pieces we saw in a while.
About David Mach
David Mach is one of the most popular artist in the UK known for his large scale sculptures that are usually very creative and made from surprising materials. His first ever exhibition was held at 1982 and he never stopped since, showing his work all over the world in places like London, New York, Los Angeles, Melbourne, Hong Kong, Tel Aviv and more. More info: Davidmatch
The artist David Match standing next to one of his large scale sculptures

Mach's artistic style is based on flowing assemblages of mass-produced items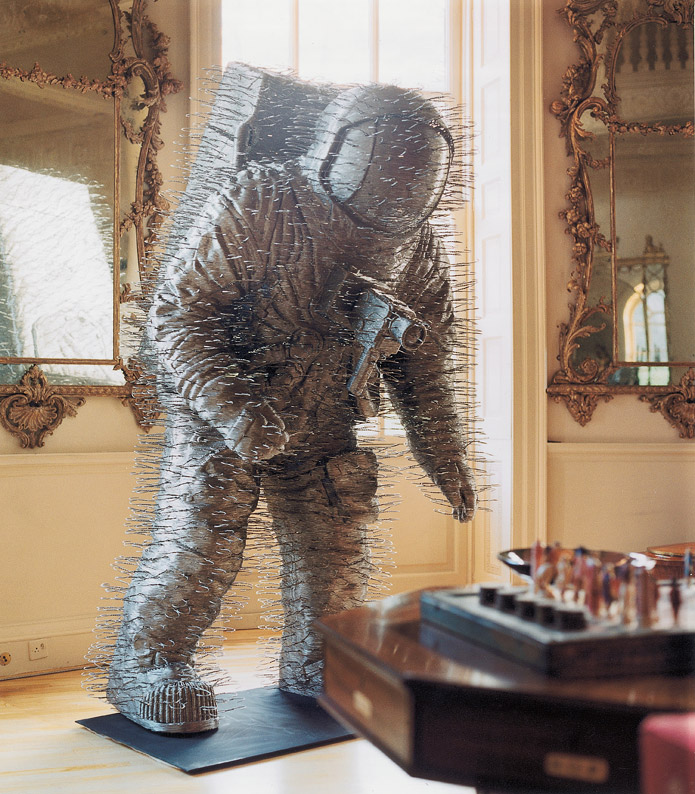 Usually these items are or include newspapers, car tyres, matchsticks and coat hangers
 
Many of his works are temporary constructed in public spaces around the world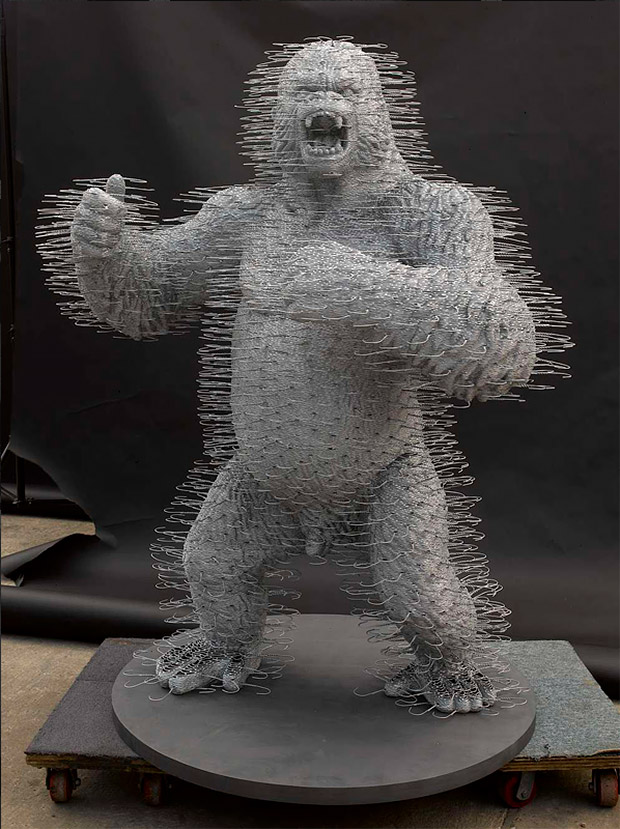 This is an example of the unique use of the coat hanger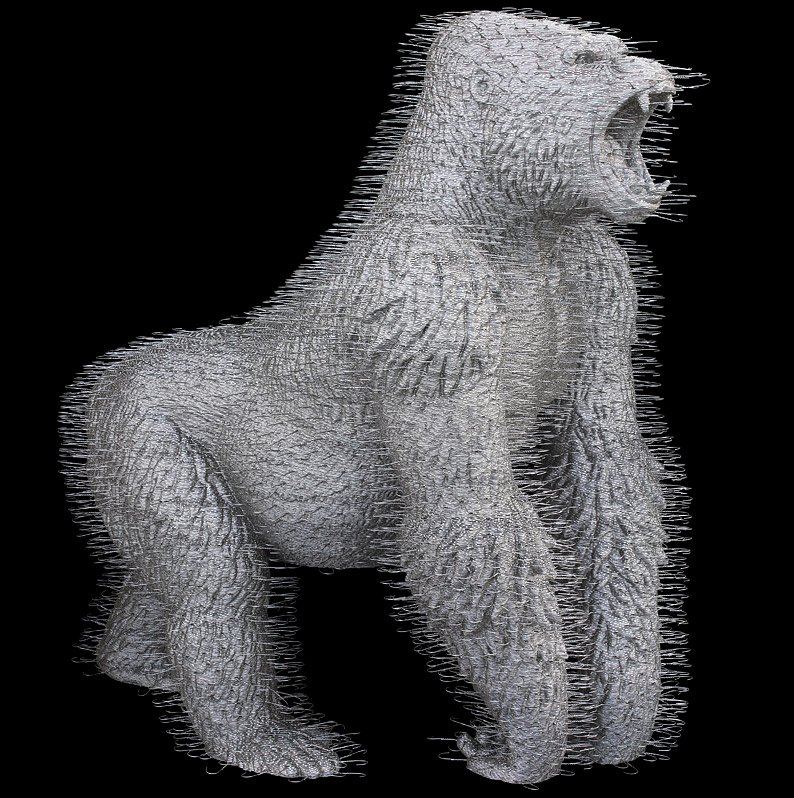 [the_ad id="71924″]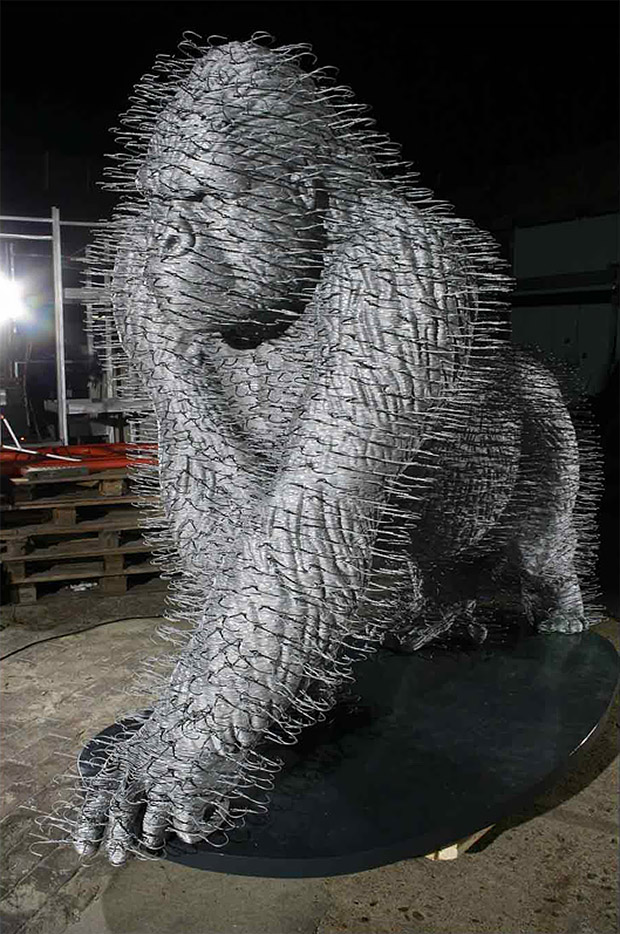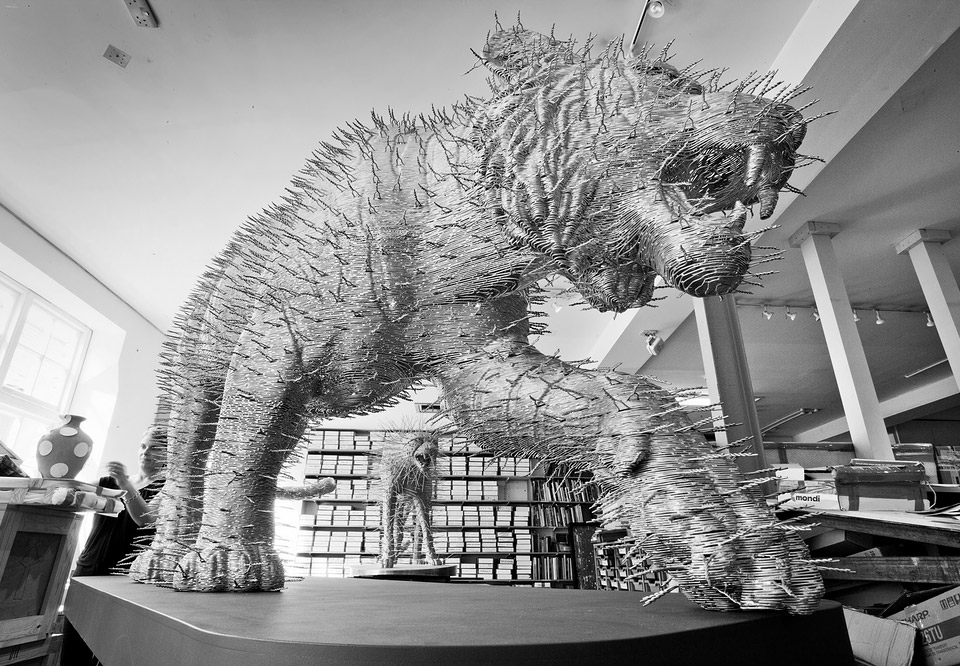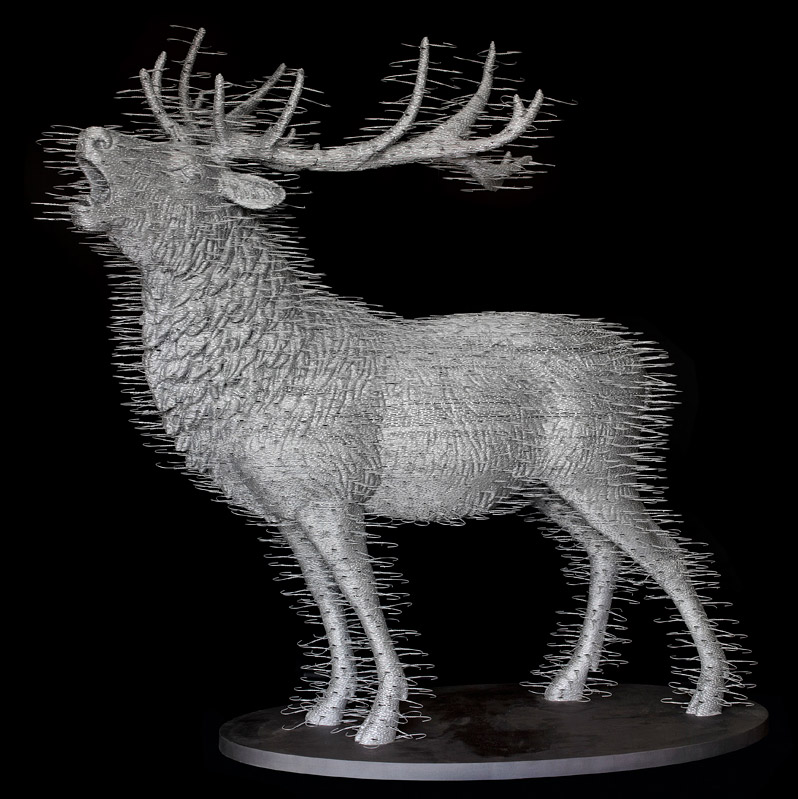 Be sure to follow him on facebook, and keep up to date on this latest work
Source: Imgur