How about a Zelda themed wedding? How does it look to you? A couple decided to do something special for their upcoming wedding. No dancing, famous dishes and fancy restaurant. Instead, they rented a board gaming and LAN center where their friends and family could play all night long Overwatch, StarCraft, Pandemic and all sorts of other gaming classics.
"I made an apron for my dress to avoid the extreme of cosplaying. We knew we wanted a Zelda wedding from the start, we also knew we didn't want to be embarrassed to show anyone the pictures down the road", says the couple.
Their wedding rings are also some fine, special kind of jewelry. They were made by Takaya's custom jewelry in CA. You can check them out in the picture below. They are both engraved on the inside with matching messages: "It's dangerous…" and "to go alone…"
Also, the ring bearer is like no ring bearer ever. They  had a guest book where people could leave their fingerprints. Yep, only their fingerprints. The wedding invitation is like a game simulation of a wedding and with special Zelda font.
The couple also prepared 100 Health and Mana potions made from a combination of mica powder and mineral oil. They shimmer if shaken. The wedding cake is fabulous, almost like a cooking jewelry.
As you could see from the pictures below, this was a real fairy-tale-like wedding that you could always remember with a broad smile on your face. Why make something classic and like everyone else when you can improvise and make a memorable themed wedding? I can't help but think about their guests, though. They might have very open-minded friends and, especially, relatives. Imagine inviting grandma to a Batman-themed wedding. She will surely think it's the crappiest wedding ever. However, good idea, guys! Your wedding looked super-duper cool!
Krissy and Charles met in a SXSW Game Con while both playing 8-bit games next to each other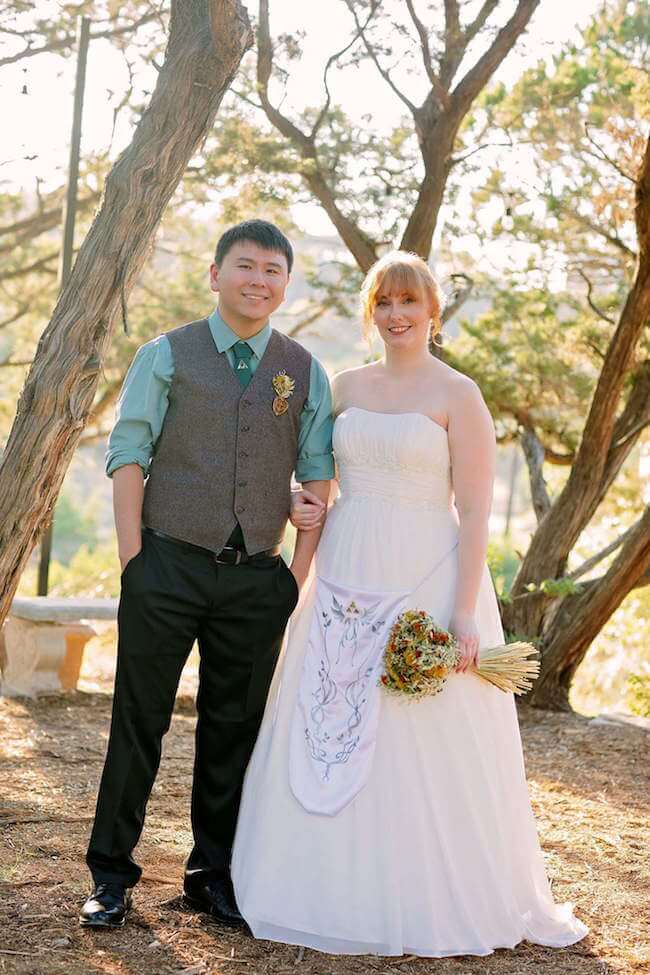 You always find love when you least expect it – The custom made rings the couple exchanged during the ceremony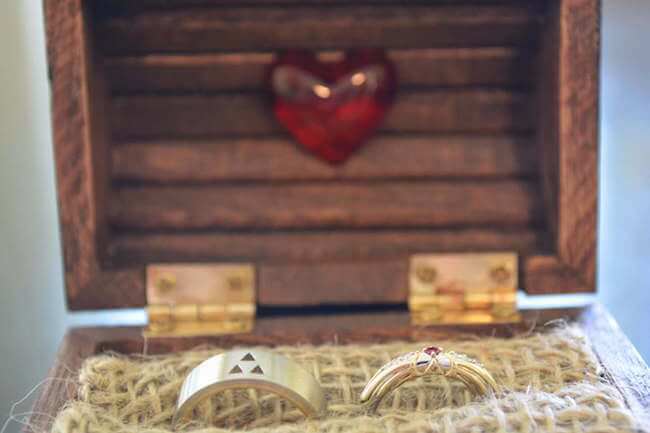 The cutest ring bearer ever also helped setting the mood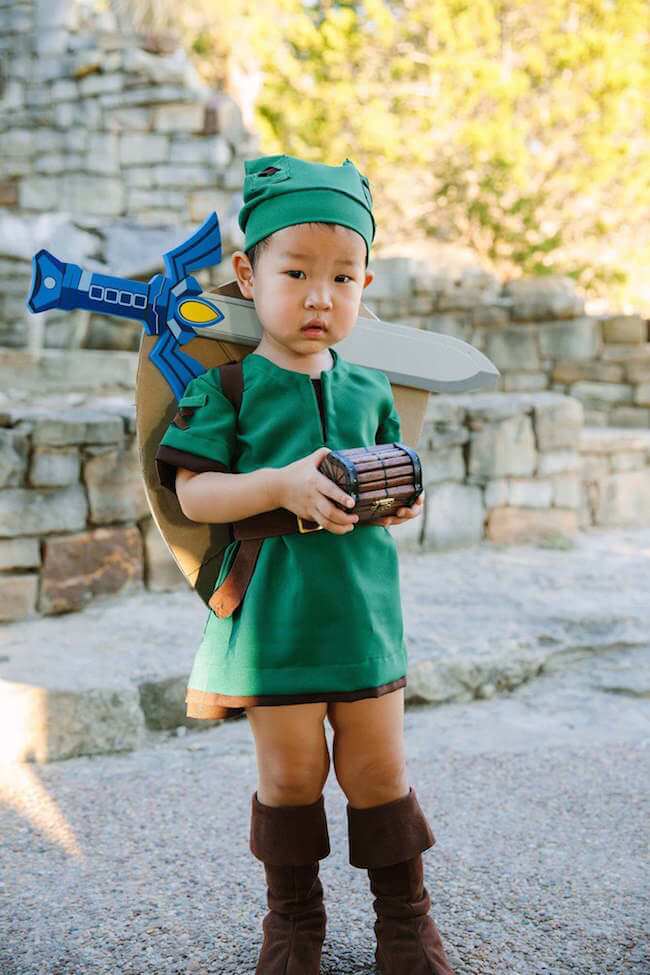 Instead of a regular guest book, Krissy and Charles decided to place a Zelda tree where the guests will simply sign with a finger print
Even the wedding invitation was designed similar to the classic Zelda game retro graphics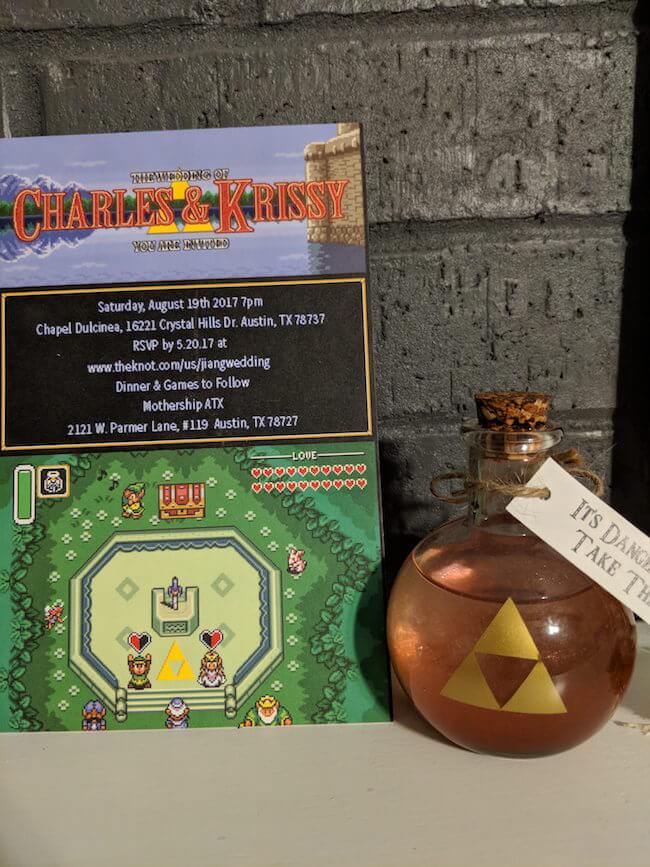 Even the cake looked so amazing it deserves a post of its own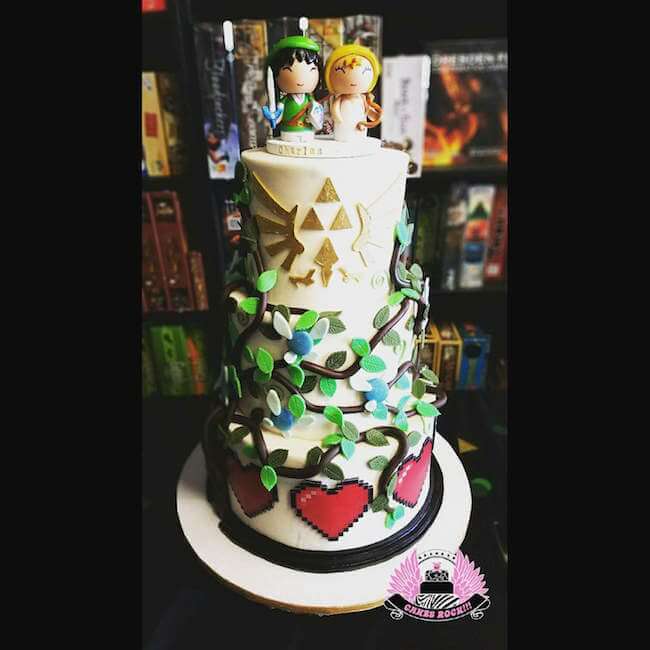 Love the detailed hearts and the leaves from the Zelda game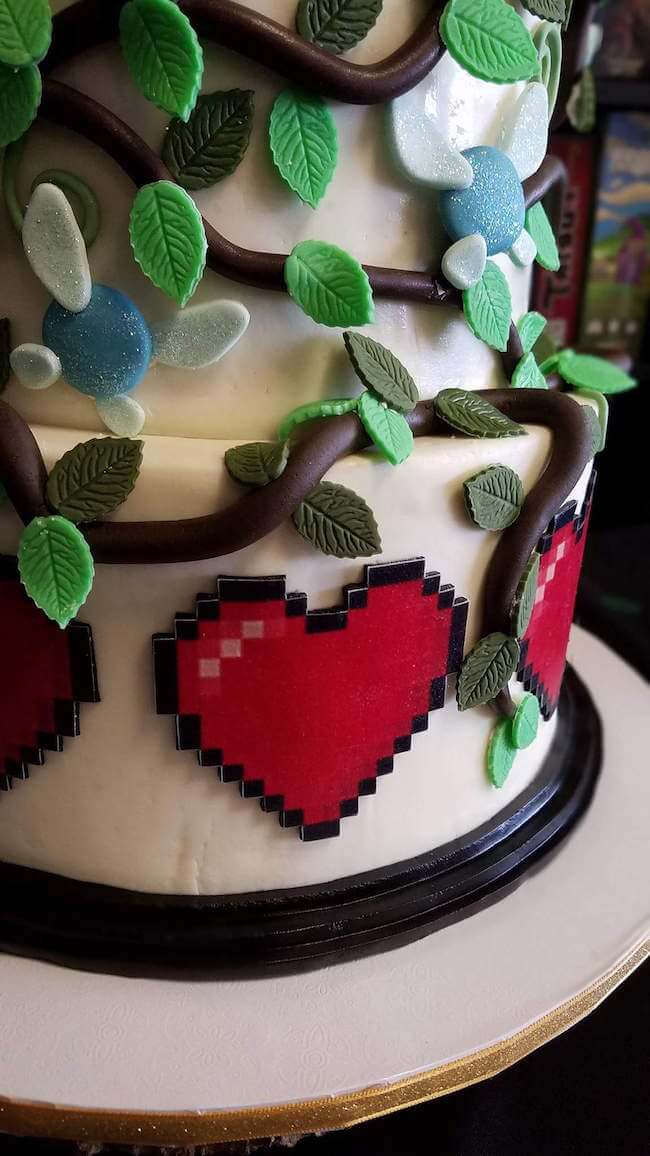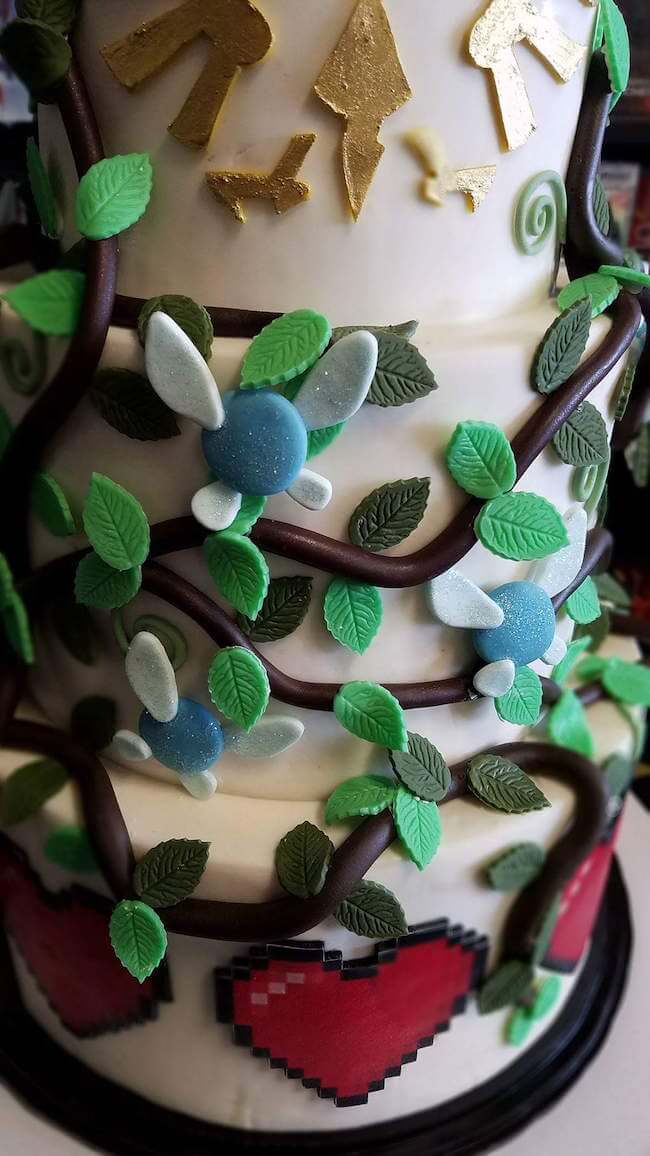 Charles wore a shield on his chest, it's symbolic and minimalist, but cute anyway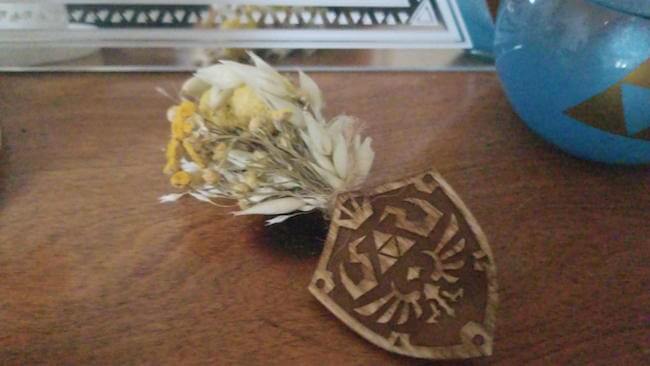 Look at the tiny figurines on top of the cake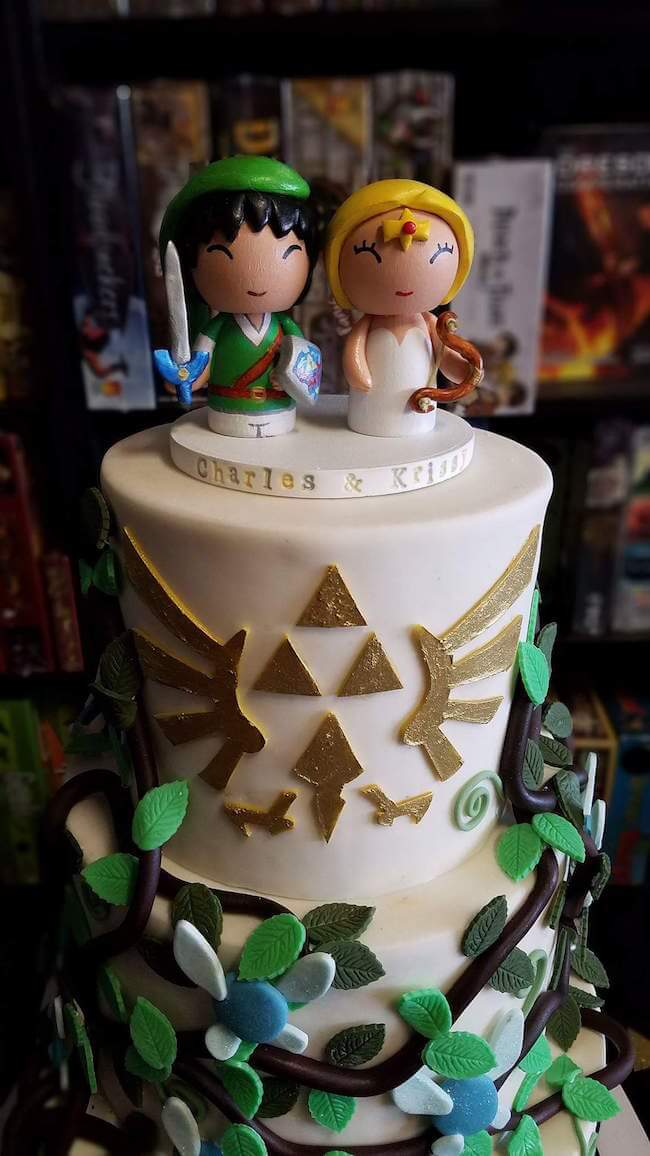 The guests were served tiny health and mana potions that were a mix of mica powder and mineral oil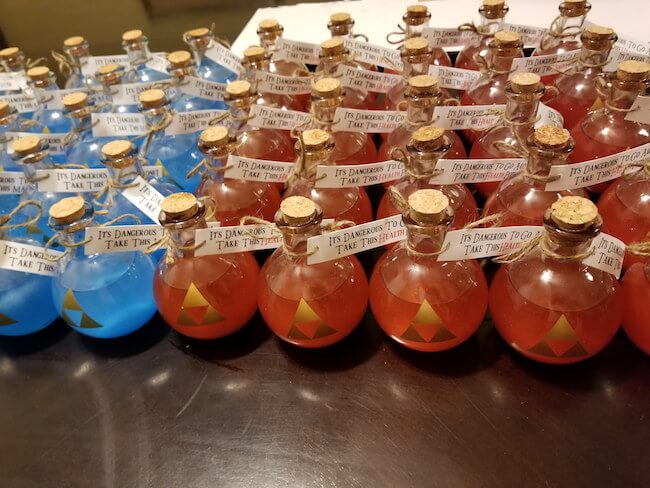 Looks familiar?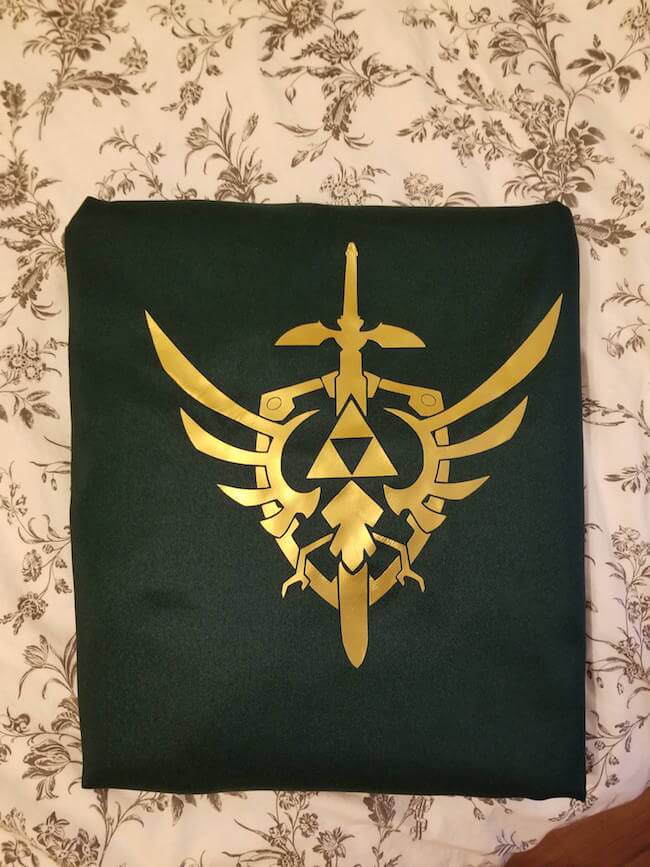 Can we get a big shout out to this awesome couple for throwing a wicket Zelda themed wedding? Please spread the word.
H/T: theknot