Chris Porsz was a paramedic in Peterborough, England in the '70s and '80s. He used to spend hours walking around taking photos of everyday people he saw.
Porsz has developed his skills in photography over the last 40 years and now he's come back to his old project to put a new spin on it. He's been tracking down everyone he photographed 40 years ago, for the last 7 years, to replicate those same photographs with them today.
It's fascinating to see how these people have changed over the years and how they've grown. Take a look a the photos and let us know what you think in the comments section.
"This book has been nearly 40 years in the making and I believe the project is totally unique. I don't think anyone else has tracked down so many strangers and recreated photos in this way before,"
Dog and Tina – 1985 and 2015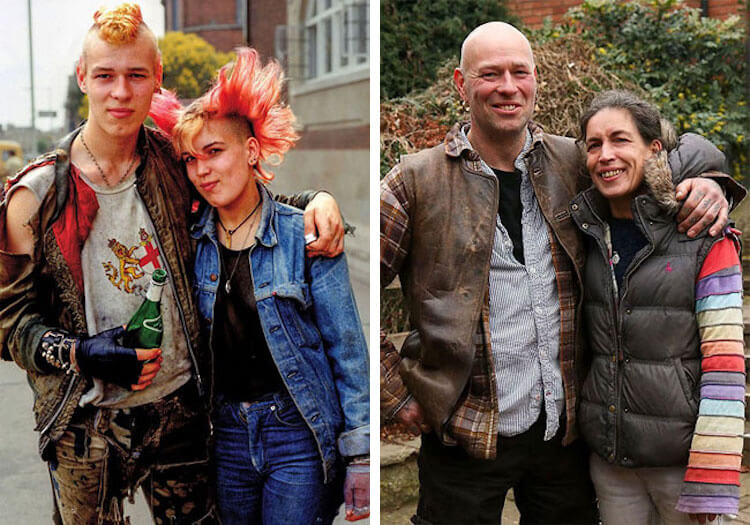 Five boys running in the street – 1987 and 2016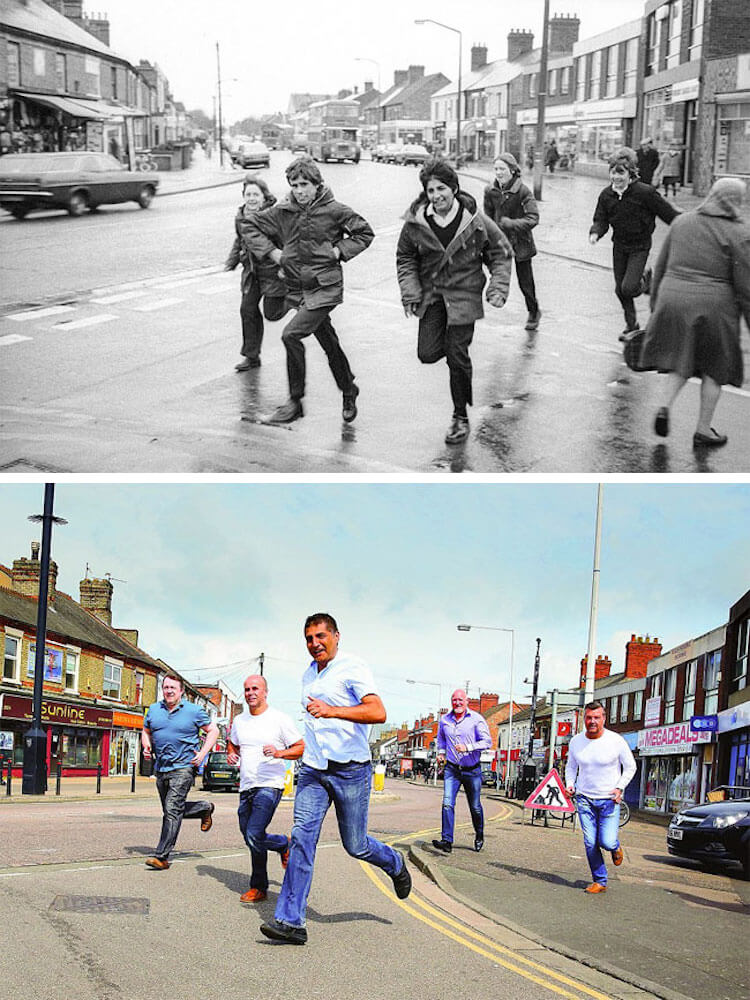 Hair dresser shop – 1980 and 2016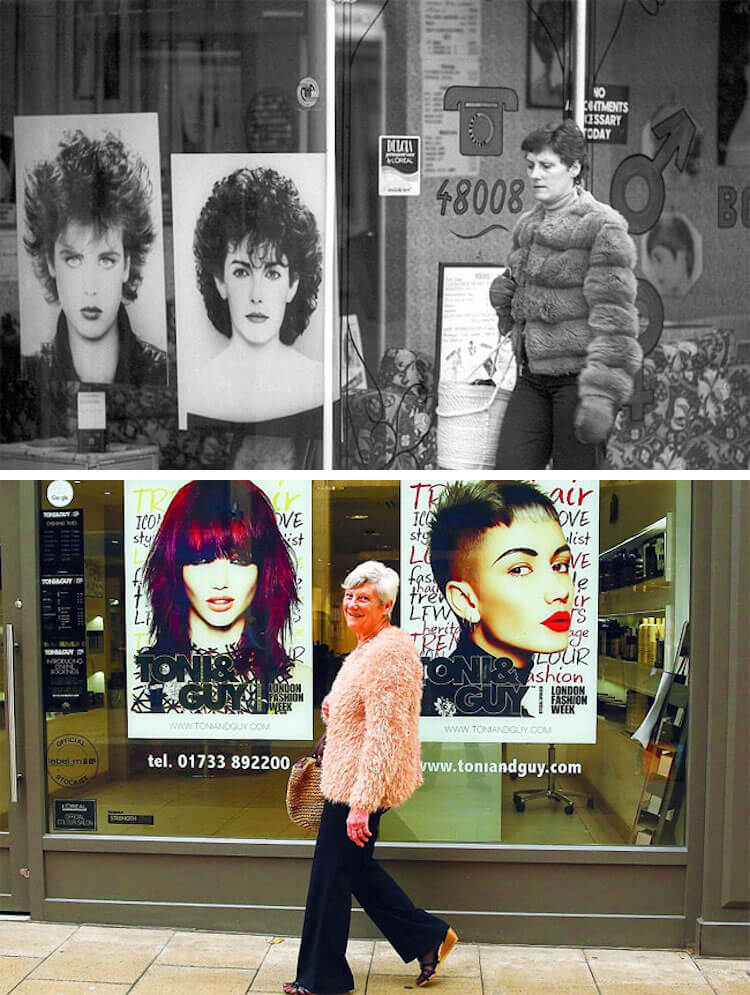 A guy with a pink mohican winning a pizza competition – 1985 and 2016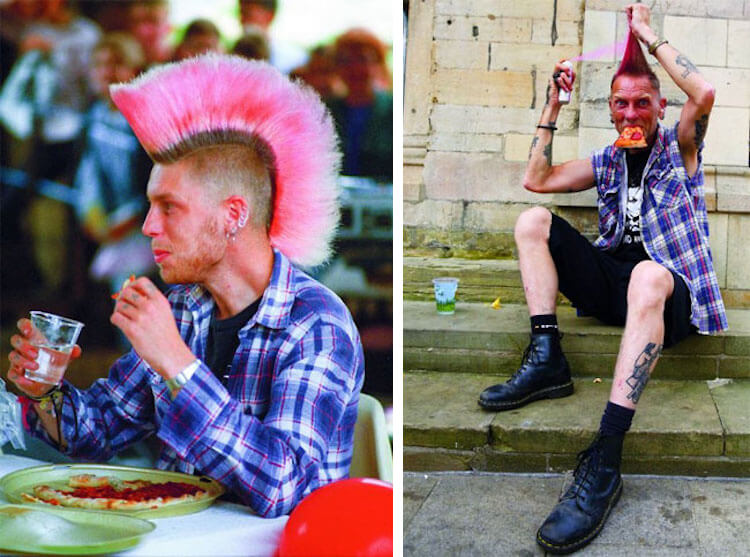 Three sisters looking out the window – 1980 and 2013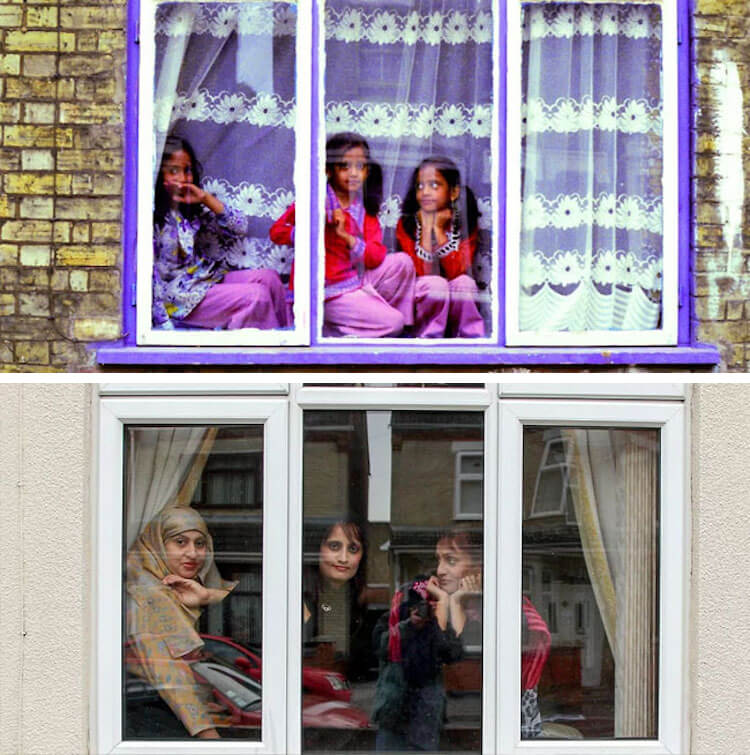 County Grammar school girls – 1979 and 2016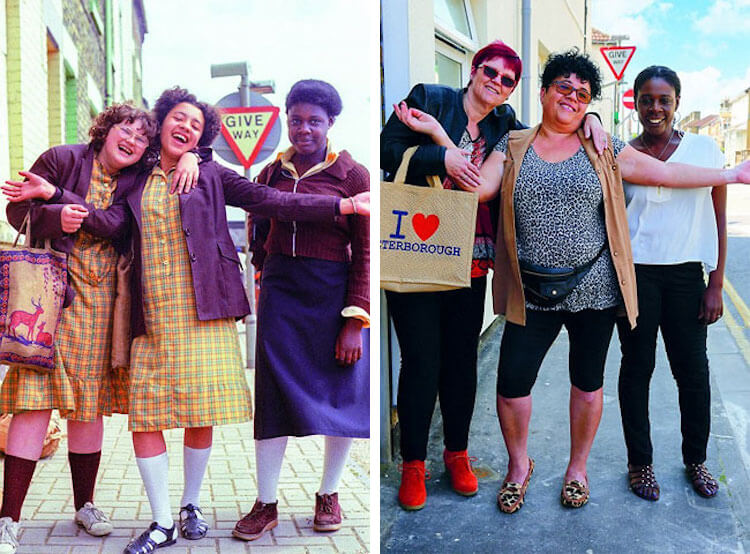 Tasbir Singh first job and today – 1982 and 2016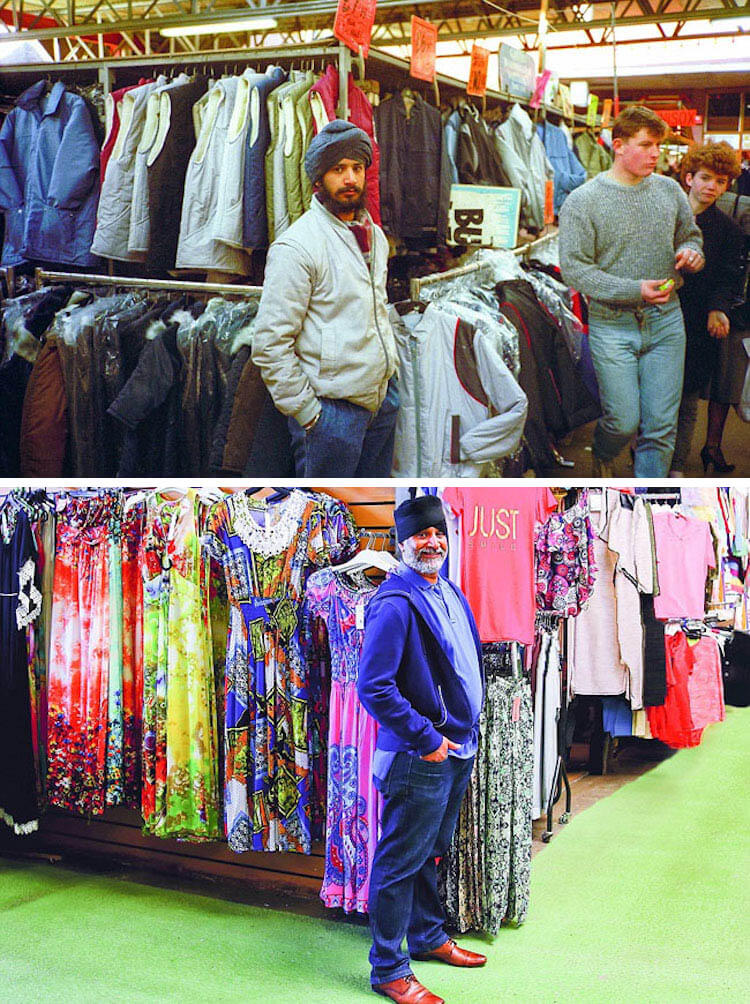 Sisters Anna and Emma double trouble – 1980 and 2012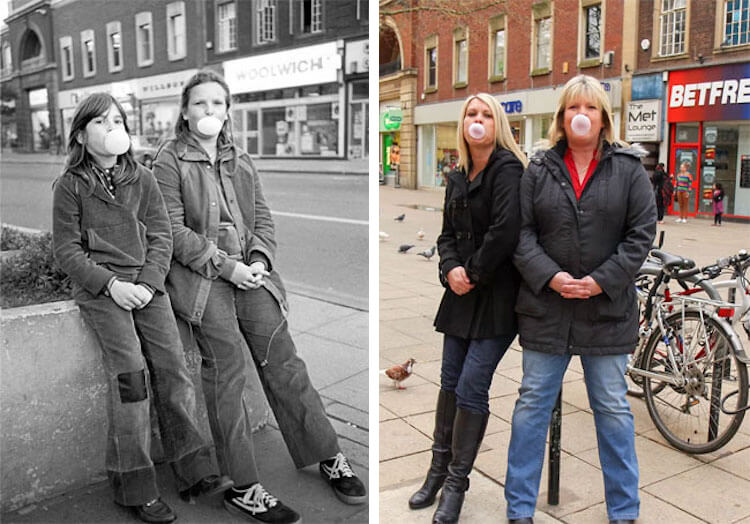 Genesio Borrillo ice cream seller – 1980 and 2014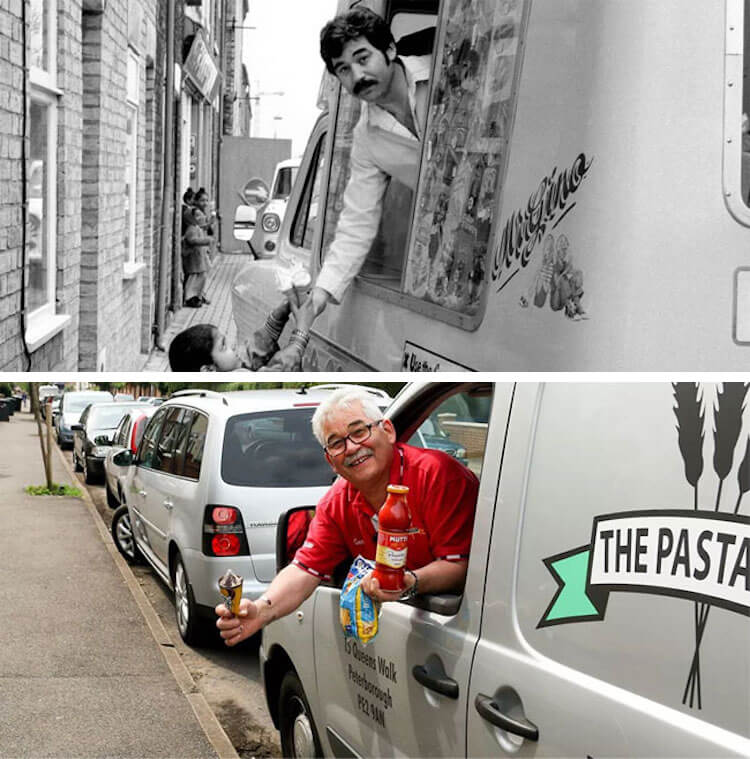 Layla Gordon and her daily bottle of milk – 1983 and 2014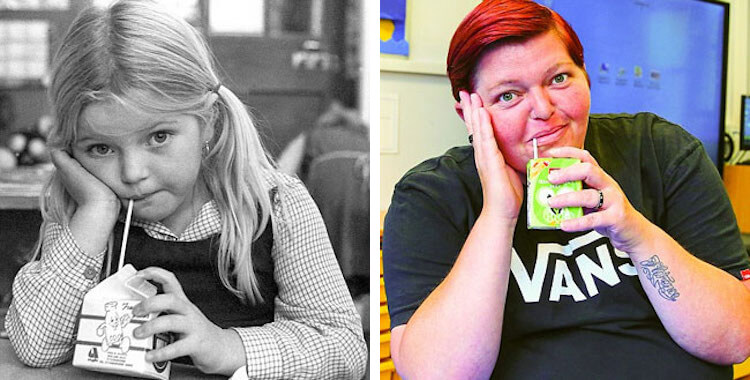 Steve Osborn AKA Metal Micky – 1980 and 2016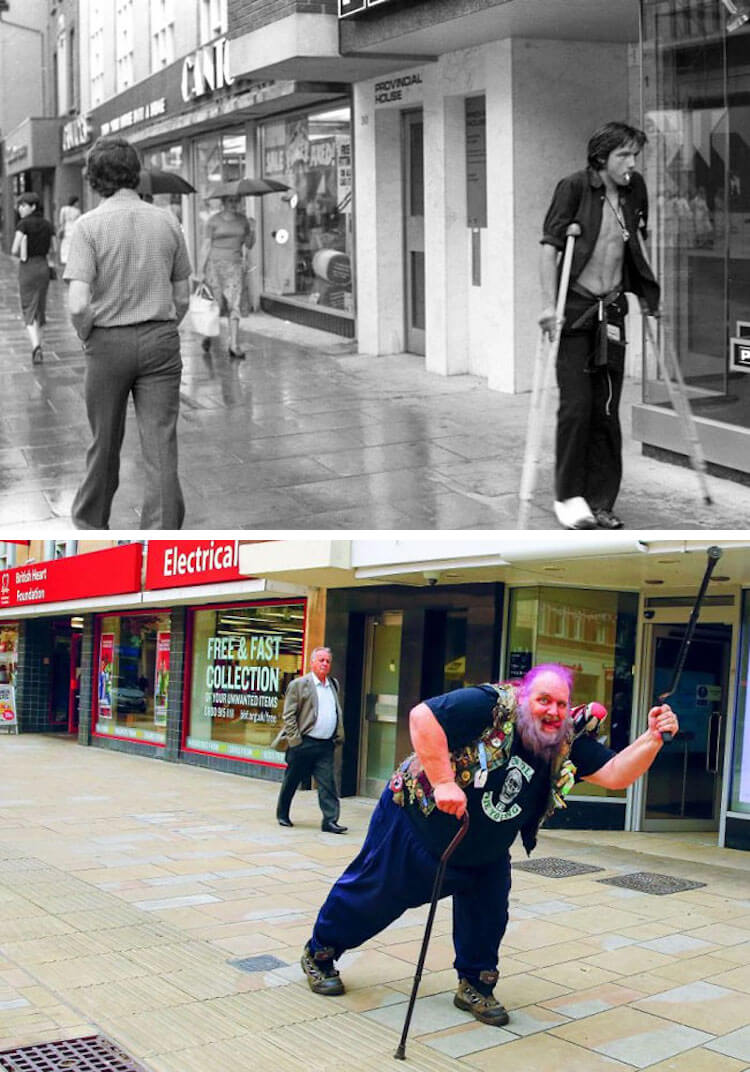 Michael Ross AKA Nobby – 1980 and 2015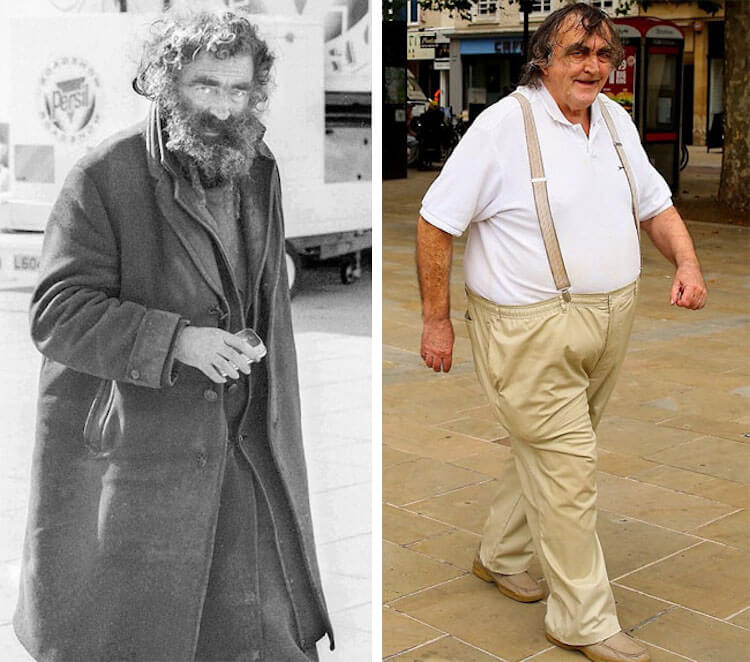 Neil the flute player – 1986 and 2015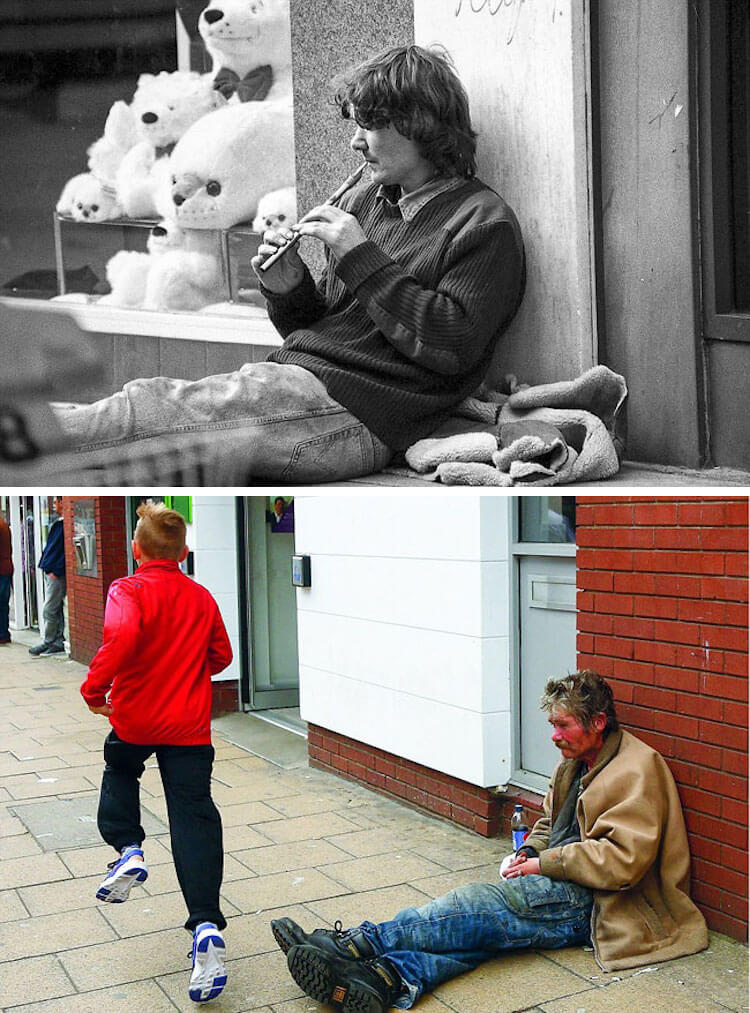 Donna Yarnell and brother Steven eating Ice Cream – 1981 and 2015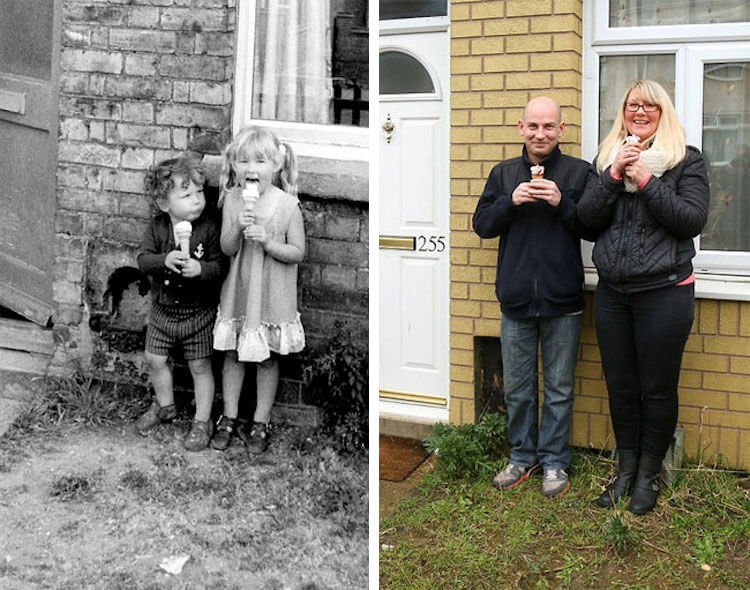 Sisters Maria Annamarie sitting on a fence – 1982 and 2014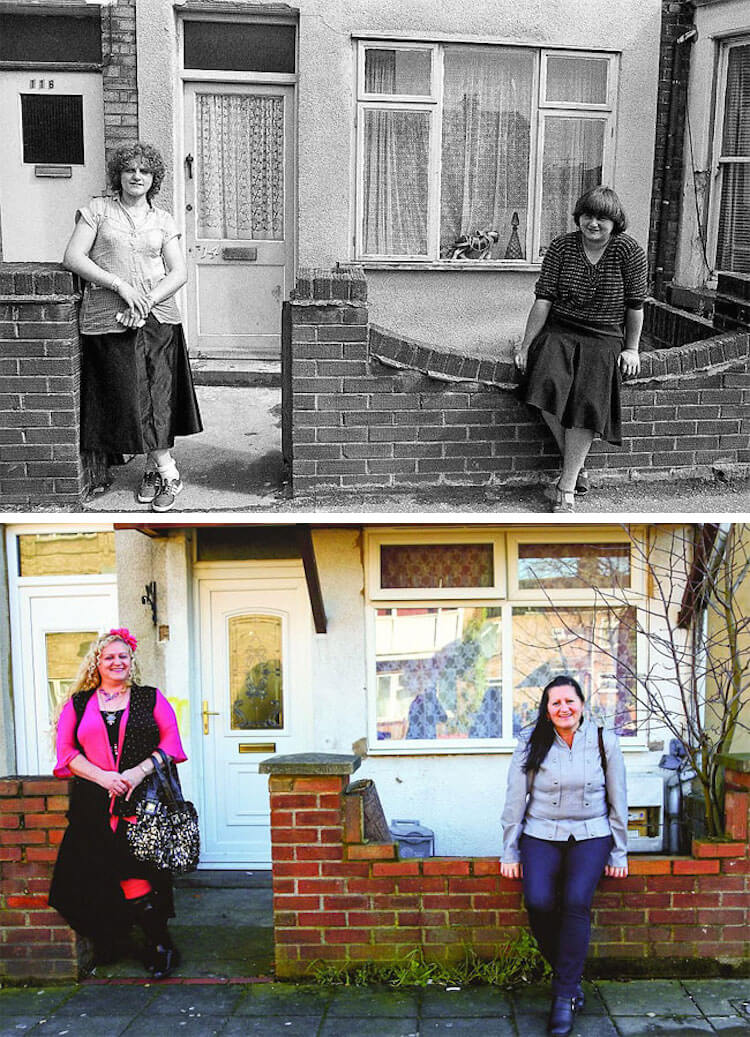 Friends wearing Pin badges – 1970 and 2013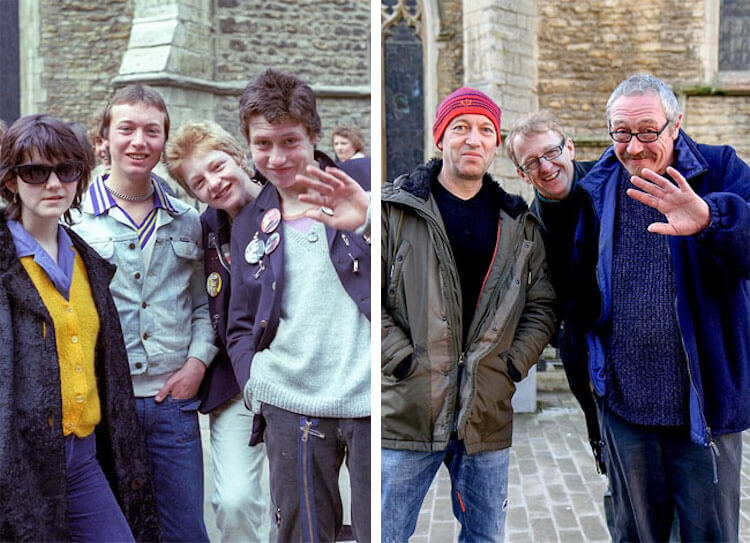 Vicky Grace when she worked as a sales assistant – 1990 and 2015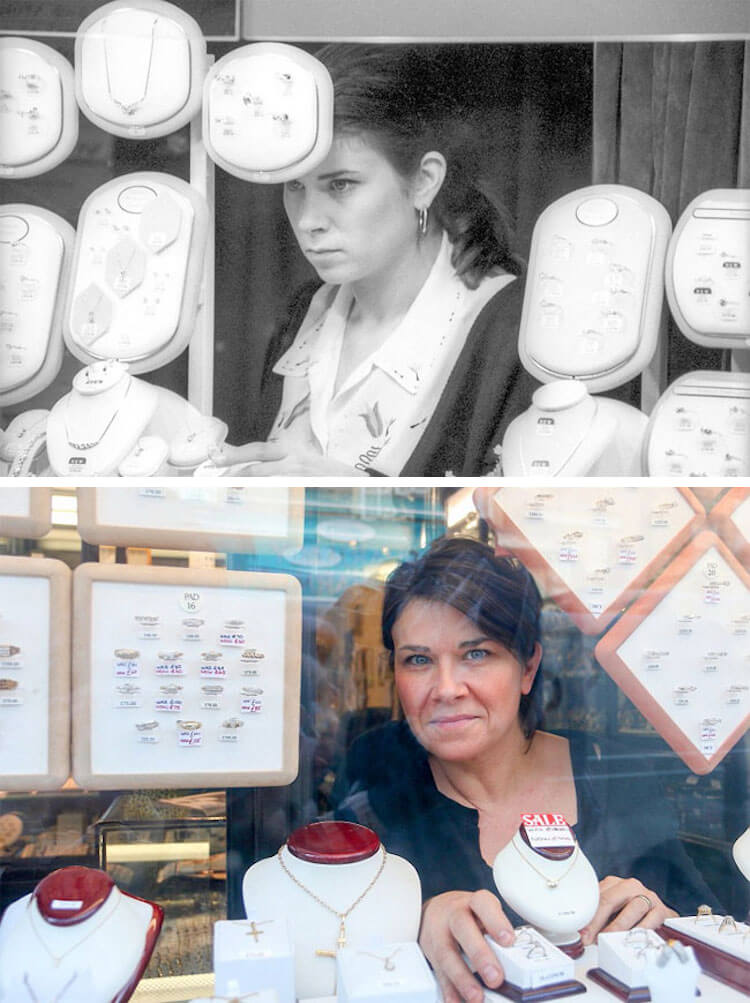 Tony Wilmot and his than girlfriend Sally, they got married a year later – 1980 and 2009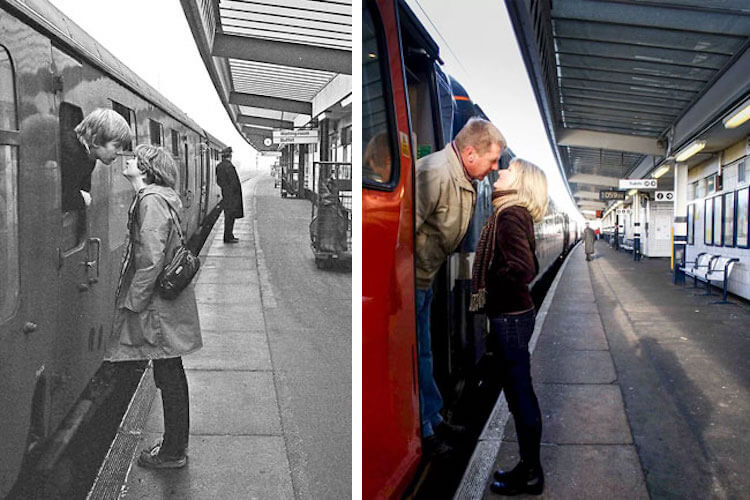 If you loved these 40 years later recreated pictures, and we know you did, please share them with your friends to help a great project spread.
More info: Website | Facebook | h/t: mymodernmet