This heart-warming story is coming from Brazil as a reminder to all of us of the power of kindness. We all have that power and the choice is on us whether we will use it and make a difference in someone's life or not.
The staff of the Barreirinha bus terminal did something very nice and kind and made a big difference in the lives of three stray dogs named Max, Pitoco, and Zainho. Just before the winter arrived in Brazil, the staff allowed them to stay at the terminal and warm up in improvised animal beds made out of old tires covered with blankets to keep them warm. This trio went through a lot on the streets and now they seem to be endlessly grateful for the minimal care they're getting at the bus terminal. The staff also provides them food and fresh water. What a nice gesture.
This act of kindness was noticed by a local politician and animal lover Fabiane Rosa, who wrote: "Congratulations to the terminal staff, everyone understands that these angels are there and have a right to be… So many companies in Curitiba could follow this example, adopting a pet. Of course it is not the ideal, but at least there are those who are looking after them."
The basic care stray dogs got at the Barreirinha bus terminal means a world to them.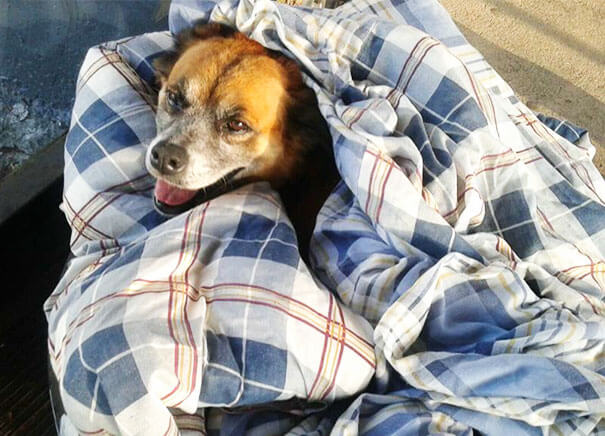 The difference between freezing and sleeping in a warm place. Hopefully, we will see more examples of the power of kindness like this.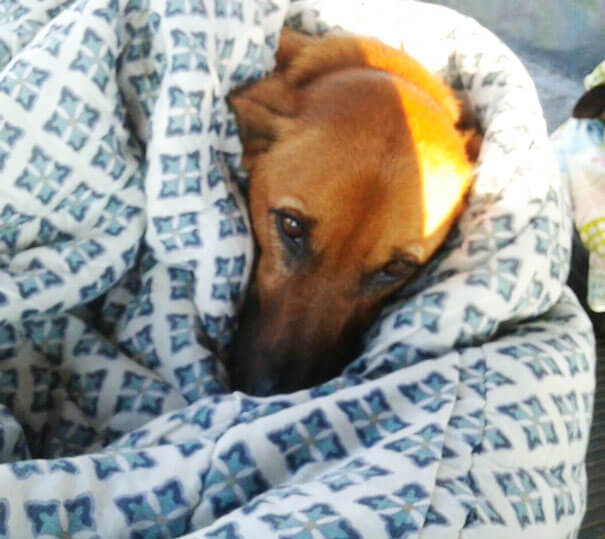 These angels are endlessly greatful to the staff of the bus terminal for the basic care they're receiving.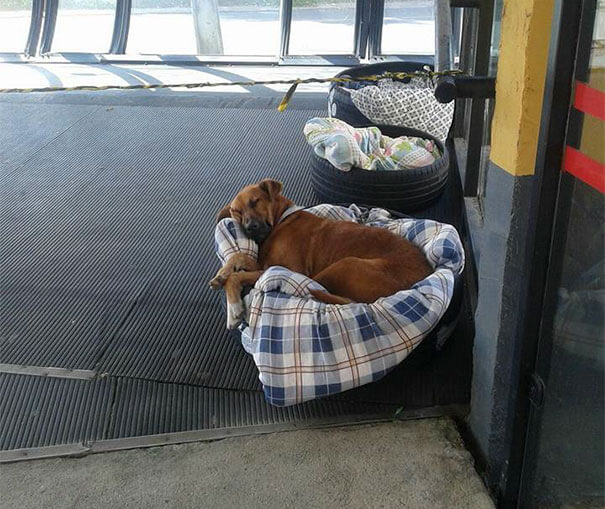 Max, Pitoco, and Zainho enjoying their animal beds made out of old tires and blankets.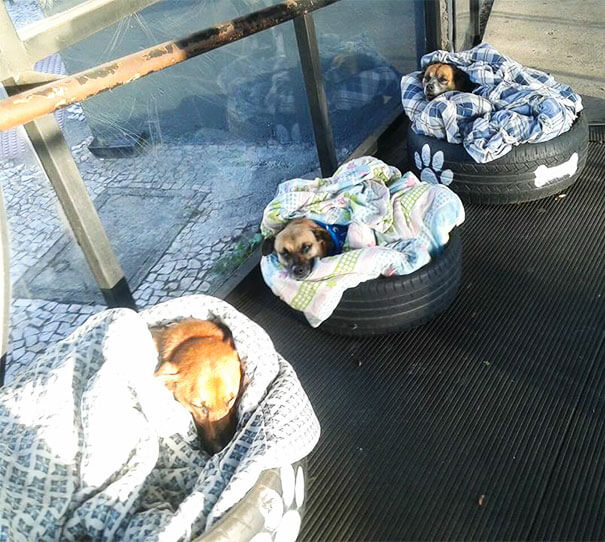 Share this amazing story to inspire kindness among your friends!