We can argue endlessly if kittens or puppies are cuter, but we must agree that there is no cat or dog cube which is not cute. Once in a while a kitty or a doggy of a rare cuteness appears to steal everyone's heart in a sec. and that was the case with Bum the cat who was born with worried-looking eyes which make it simply adorable.
His name is Bum and when he appeared in the shelter only four weeks old everybody just fell in love with him and his worried-looking eyes. He was born with crossed eyes and the condition is permanent. The photos from the gallery are mostly from the time when he was a kitten a few years ago. Today, he is a fully grown cat with the same adorable worried look on his face. He found his family pretty quickly and didn't stay long in the shelter. If you like Bum the cat photos in the gallery make sure to check on him on Instagram and learn what's new in his and his family lives.
More info: Instagram
"He is shy with new people, but once Bum the cat knows you he is a love bug," the San Diego Humane Society told Love Meow.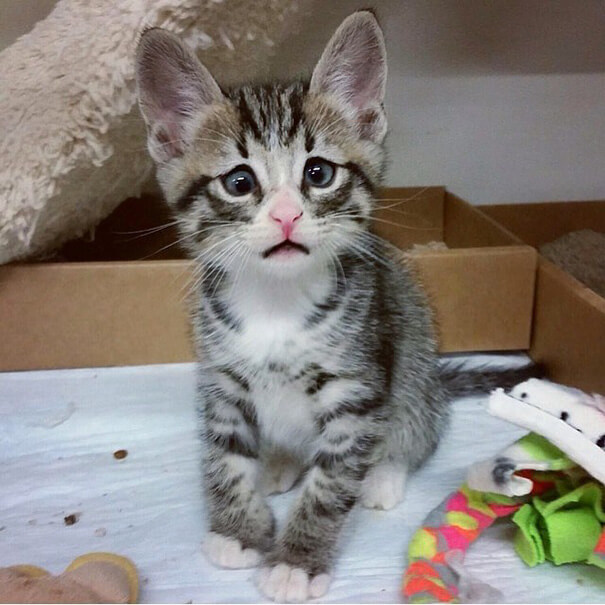 "He loves morning cuddles and to sleep under the covers!"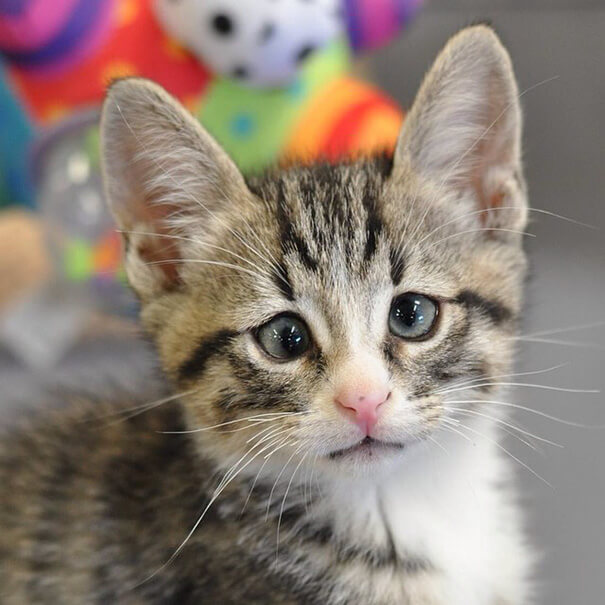 "He also LOVES other cats, especially kittens…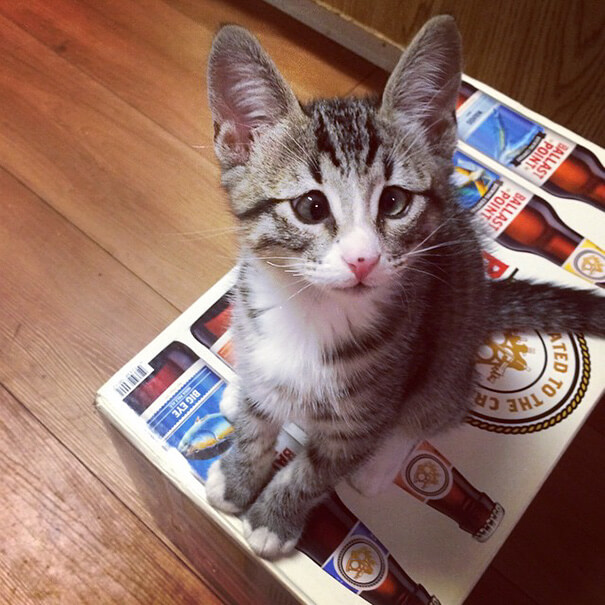 …and has helped raise multiple Foster litters and even spend time with injured ones who are being rehabilitated."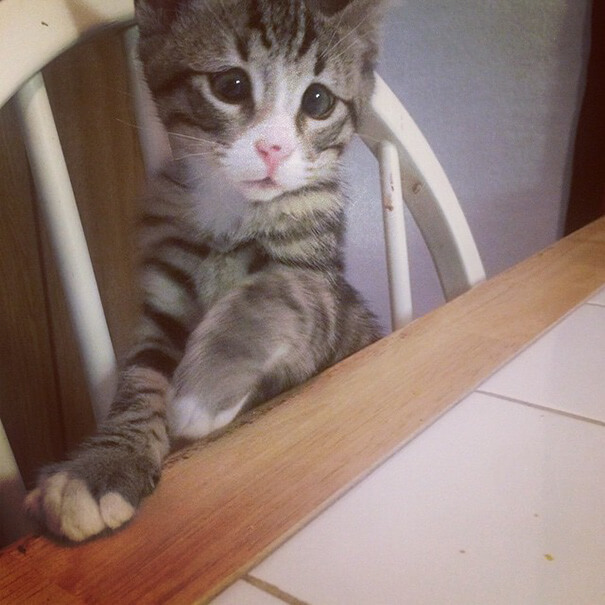 Bum is not a kitten anymore and he is not in the shelter.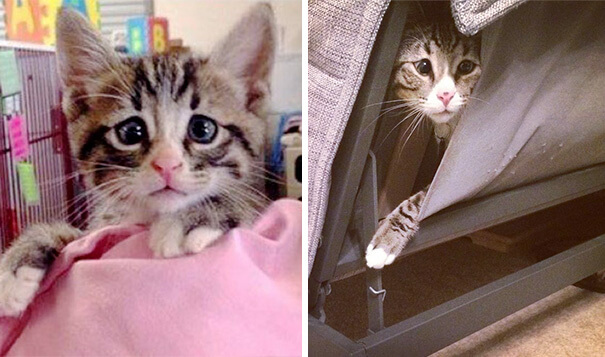 Bum as a kitten a few years ago, and his special and adorable "worried" look.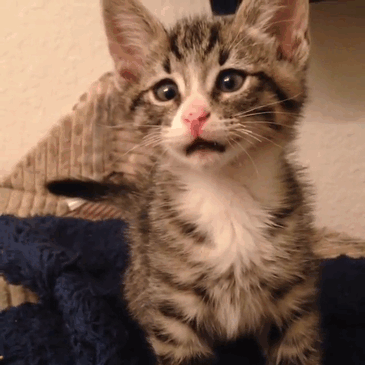 He has grown into an adorable cat with unusual looks which will steal your heart, just like he stole hearts of his family.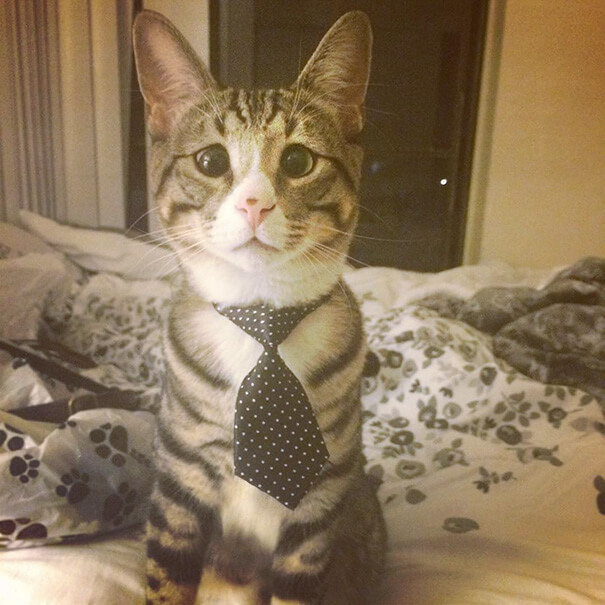 We just think Bum the cat and his worried eyes is so cute we wish we could adopt him ourselves. Share with your friends.