Tell us, how cool is your mom? Is she this cool, meaning, does she dress up in cosplay to represent older women characters? Well, this Brazil-based mom, named Solange Amorim or simply, Tia Sol, is.
She is participating in local cosplay events where she proves to everybody that cartoon characters like Muriel from Courage The Cowardly Dog or Yubaba from Spirited Away or the fairy godmother from Cinderella are the real deal.
She is making the costumes herself from separate articles that she buys online. Her costumes look like she was born to do this. Just scroll below for the proof.
But where does this passion of her come from? Apparently, it is new and it came from her daughter. She used to accompany her daughter to cosplay events in the city and when she was dared by a friend to do it herself, she accepted the challenge. "A friend said that I wouldn't have the guts, I chose a character and had the costume made without saying another word. It was Tweety Bird's granny," she says. And from here on, it all came naturally. "I didn't know that I wouldn't be able to stop myself from going to the events!", she adds. More info: Facebook
So, let's see!
1. Yubaba from "Spirited Away" looks… Yubaba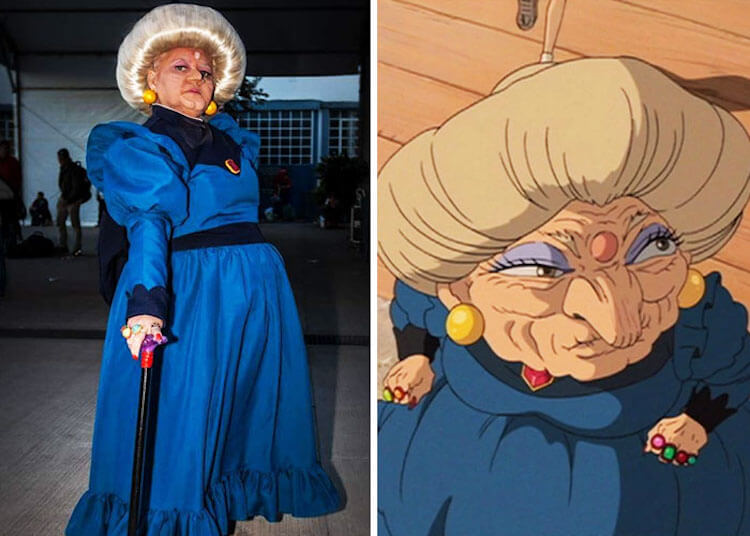 2. Gramma Tala from "Moana"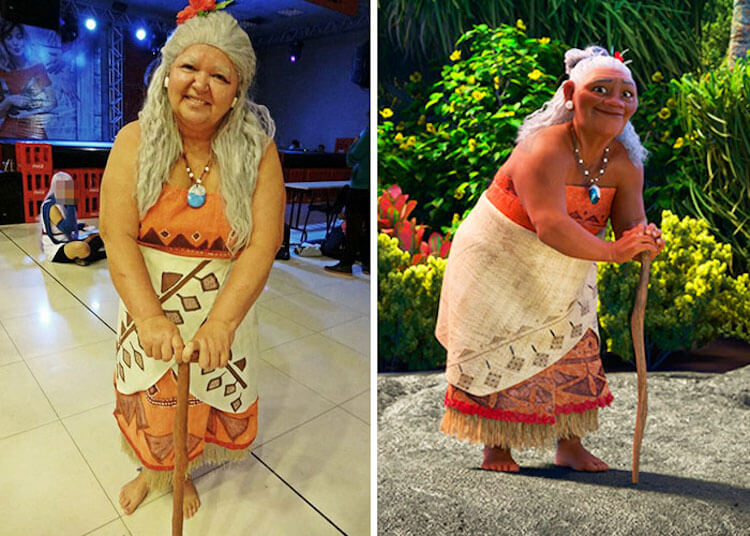 3. Fairy Godmother from "Shrek" (she nailed it)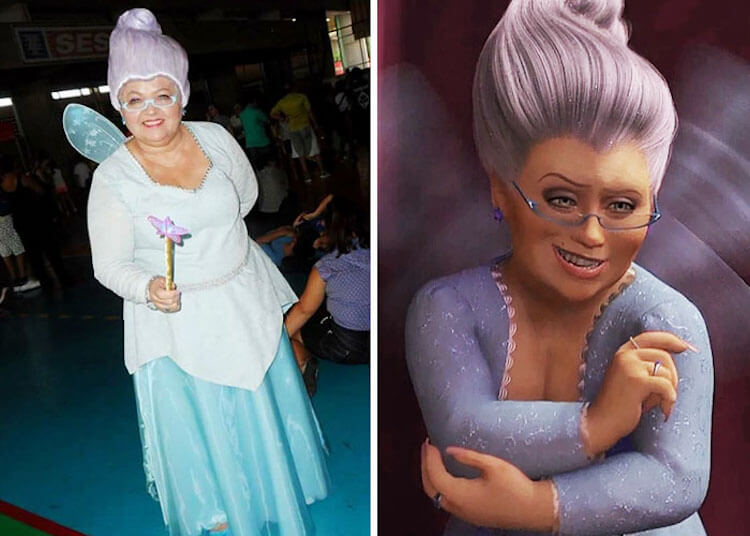 4. Sophie Hatter from "Howl's Moving Castle" (that's an upgrade to the character)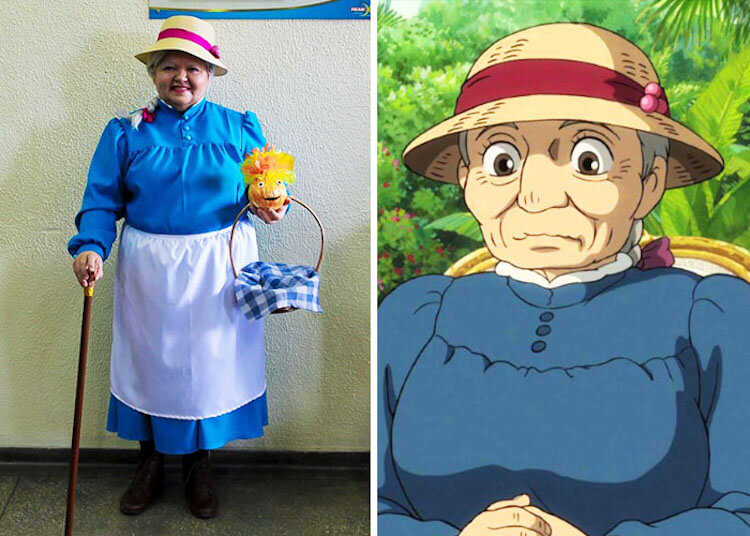 5. Muriel from "Courage the Cowardly Dog" (those boots, those glasses!)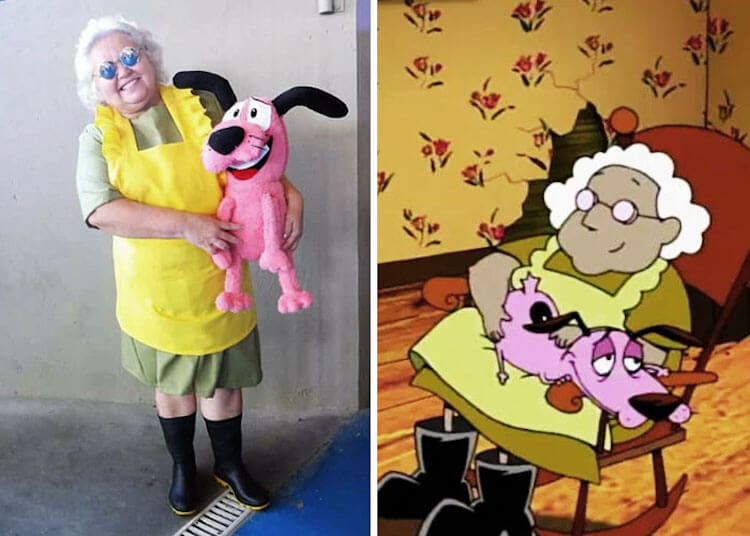 6. Fairy Godmother from "Cinderella" (the character came to life, wouldn't you say?)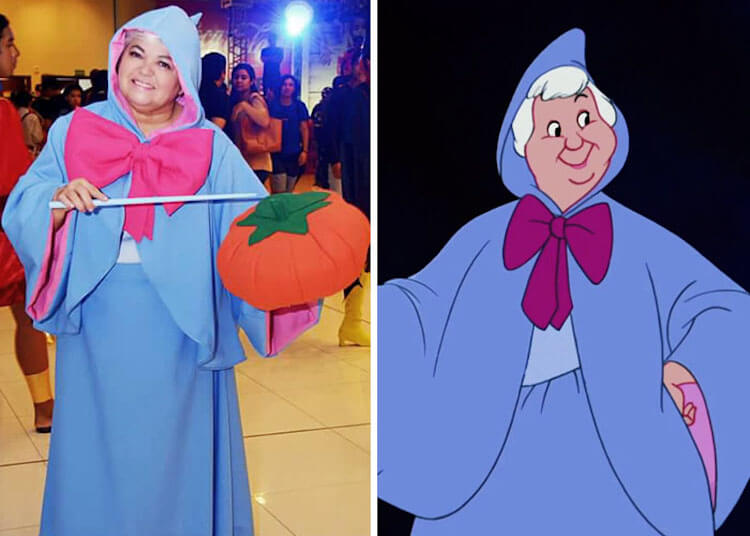 7. Granny from "Looney Tunes" (Aww!)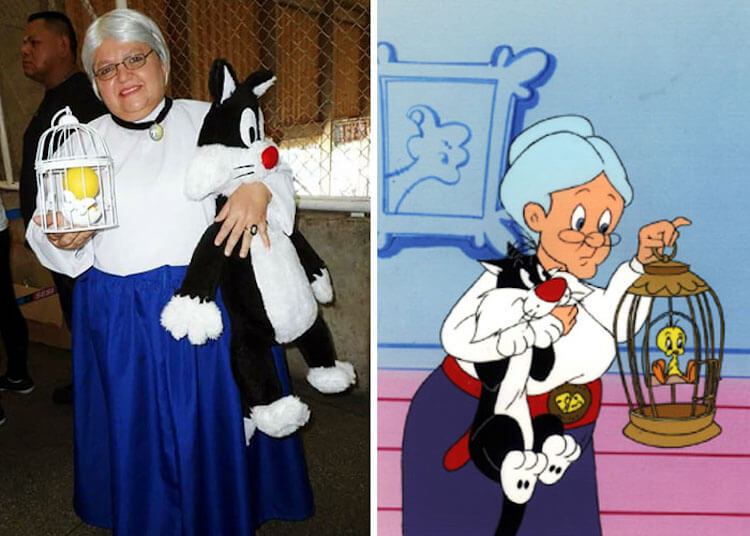 8.Ursula from "The Little Mermaid" (she's got some guts)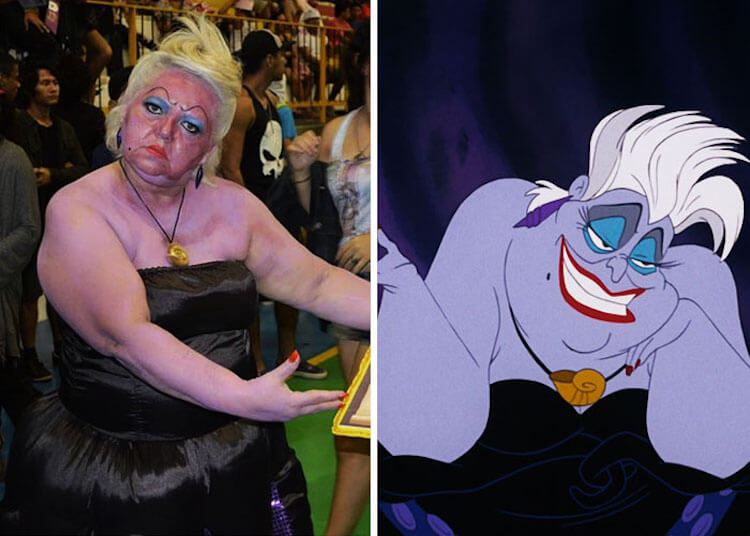 9. Rita Repulsa from "Power Rangers"(Wooaw)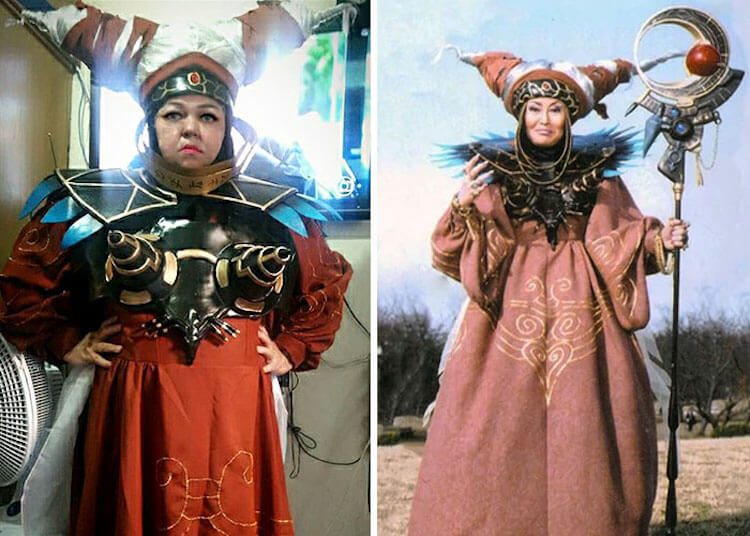 10. Kaede from "Inuyasha"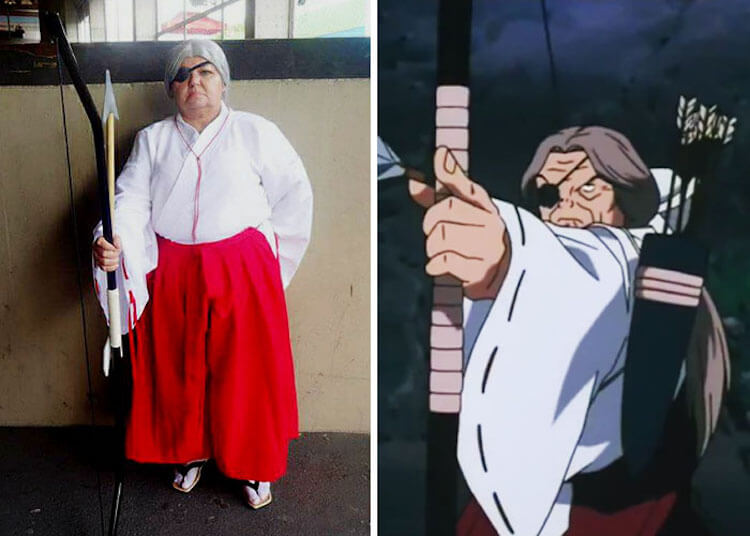 11. Toph Beifong from "Legend of Korra"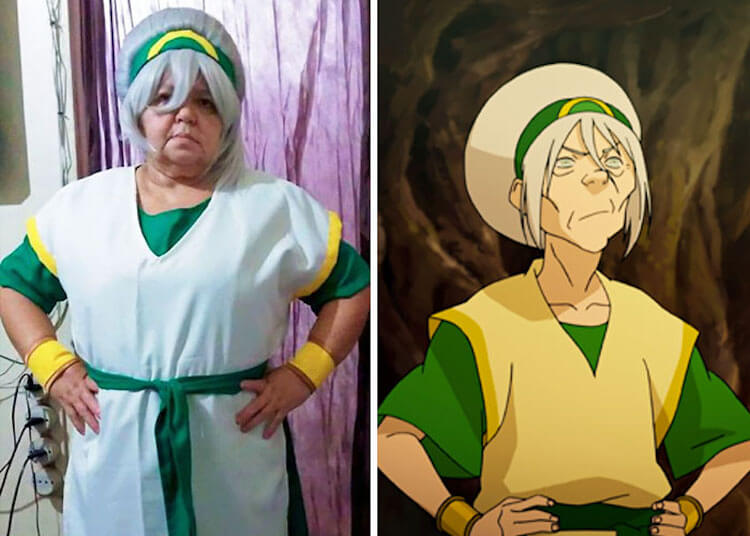 12. Madame Mim from "The Sword in the Stone"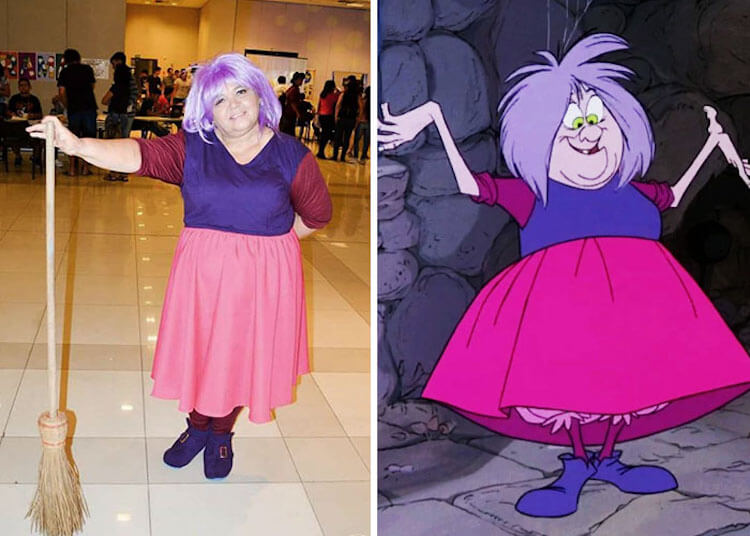 13. The Bored Witch from "The Triplets"(she doesn't look boring at all)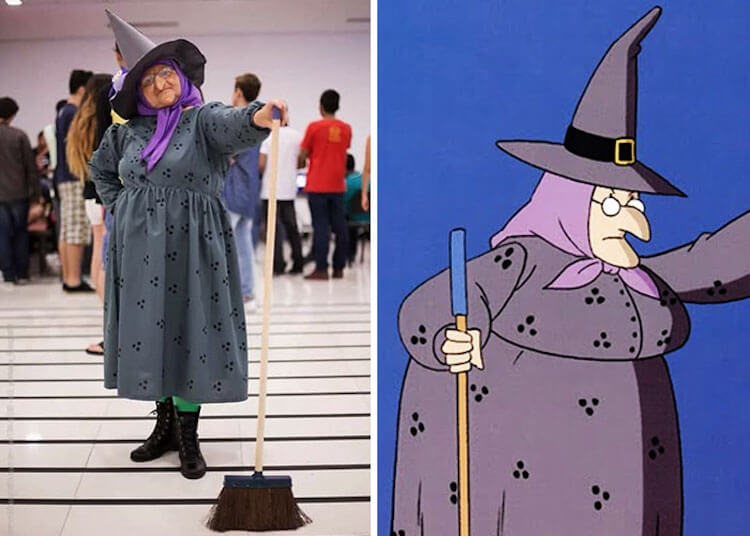 14. Genkai from "Yu Yu Hakusho"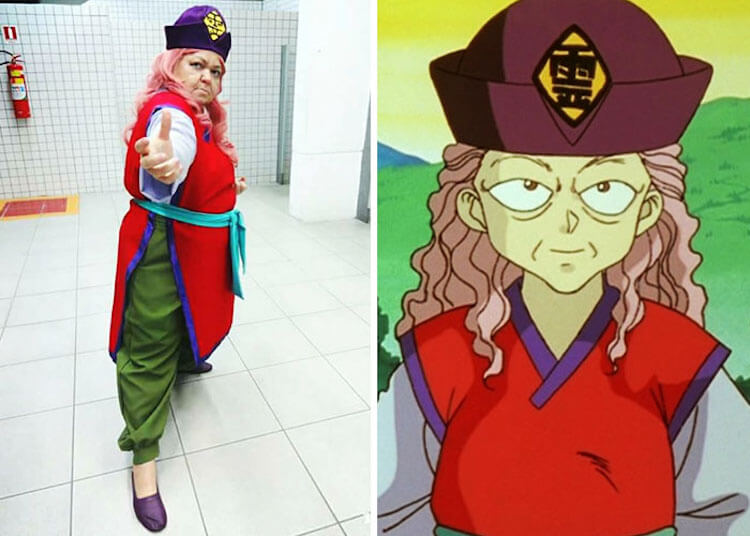 15. Dungeon Master from "Dungeons and Dragons" (yes, she sometimes dresses up as men, as well)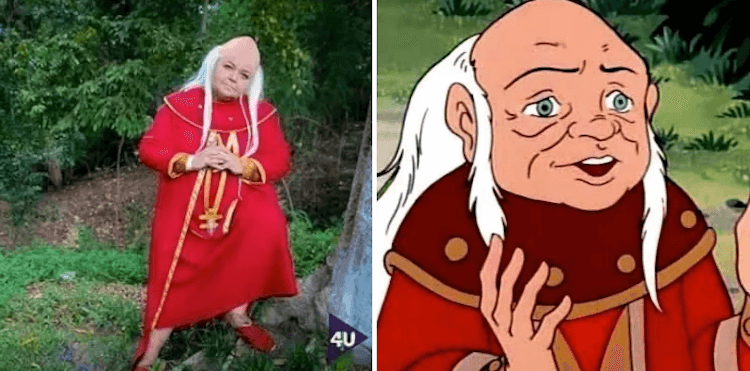 That's a tough, courageous and with a very good sense of humour mother! We salute you Tia Sol!