Everyone should be reading books, with the advancement of technology it seems like kids today don't just read anything other than their facebook feed. Reading books is very recommended and has a lot of positive impact on your life, but that's another subject. Today we wanna talk about the Book & Hero Supershelf. It's a clever bookend and floating shelf in the shape of your favorite superhero Superman. The Superman bookends are designed in a way that it looks like the superhero is pushing the books into safety. Someone better call Lois Lane and tell her the man of steel just found a new thing to save. The cool design of the Superman bookends was created by the israeli design studio Artori Design. Start scrolling through the post below and see the cool images of the cool bookshelfs.
Everyone loves a hero, especially a superhero who loves books! Israel-based design studio Artori Design has created the Superman bookends and a floating shelf, each depicting "The Man of Steel."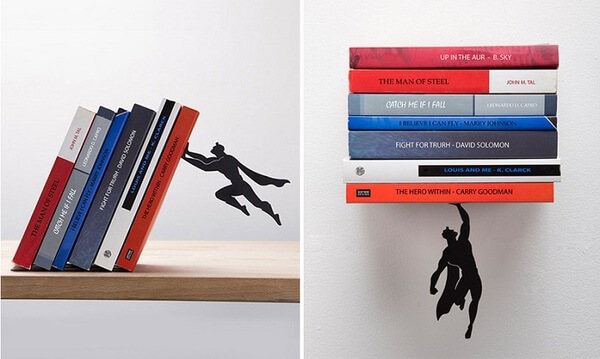 Each bookend, called the Book & Hero, gives the impression that a stack of books is being kept from falling by Superman.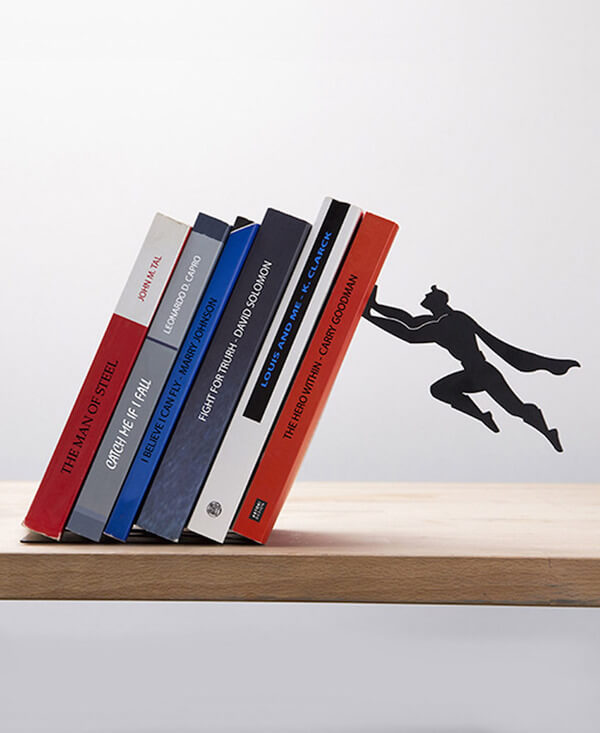 The illusion is created by attaching magnets to a metal stand and to the superman silhouette, this way it can hold up pretty good on the wall and gives the impression your books are actually floating through the air.
Using the same concept, the Supershelf attaches to the bottom of an invisible, vertically-aligned shelf. How cool is that?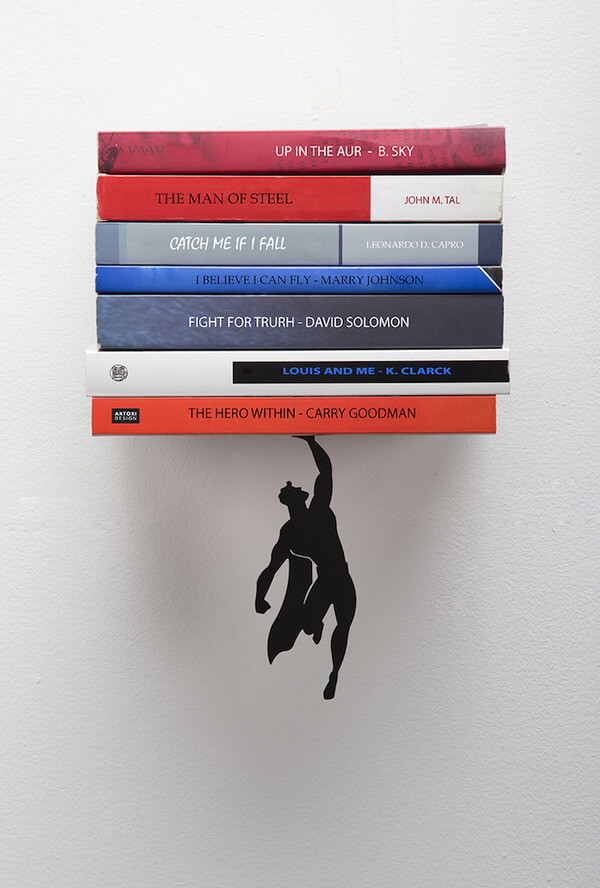 The shelf gives viewers the illusion that the superhero is using all of his strength to keep the books from falling.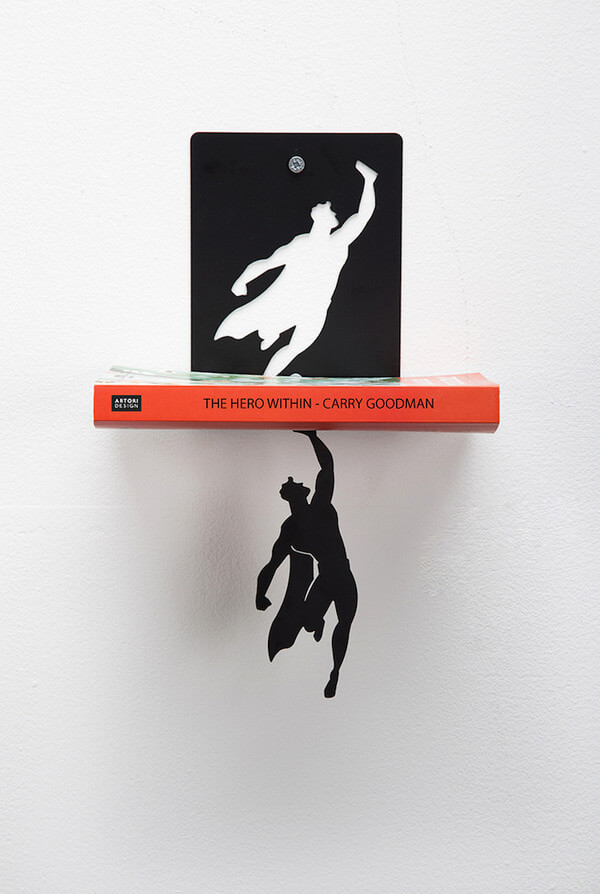 These shelves are perfect decorative pieces for book lovers and could be used as a perfect gift for a person who loves to read.
Don't forget to share these cool bookshelf with your book loving friends.
Source: MyModernMet