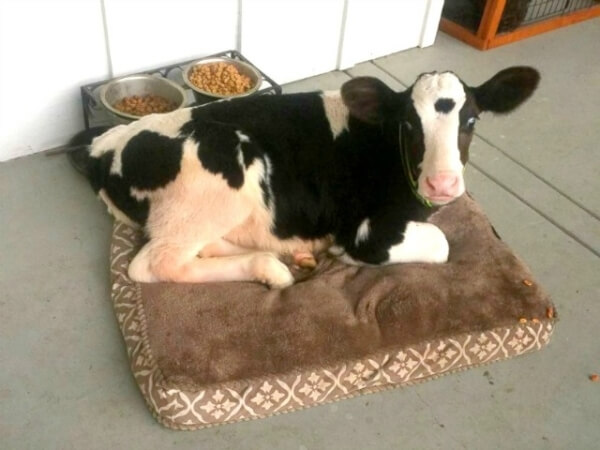 This calf was born on a dairy farm and supposed to be sent to a slaughter because he was weak and sickly, but with an amazing twist of fate he lives now as an average family dog does- healthy, safe and loved by his new family. Shaylee Hubbs (17) of Danville, California and her family saved him from certain death and brought him home to nurse him with a wish to help him to recover and get stronger.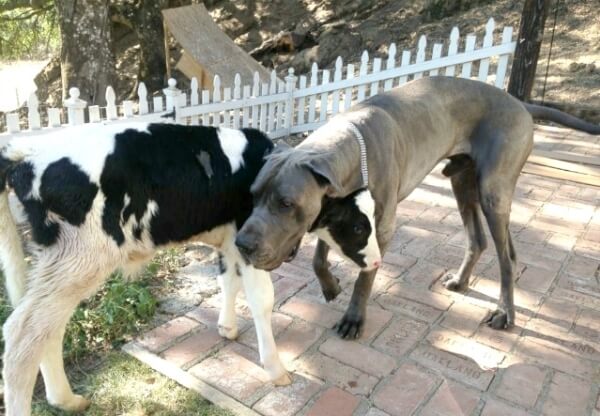 The calf was so weak when he first arrived in his new home that he needed help in order to stand on his hooves. Fortunately, there was a real sport to run and help; the family's dog Great Dane Leonidas started to nurse him right from the start. After a few months of love and care the calf completely recovered. Leo and Goliath (that's the name family gave to the calf) became inseparable along the way  and Goliath picked some behaviour from his buddy and now he thinks more or less that he is a dog, too. The family has two more dogs and now they all enjoy playing together, eating and drinking from the same bowls and sleeping in the same bed. They even get into a trouble together, because Leo thought Goliath how to enter the house and make himself comfortable on the couch!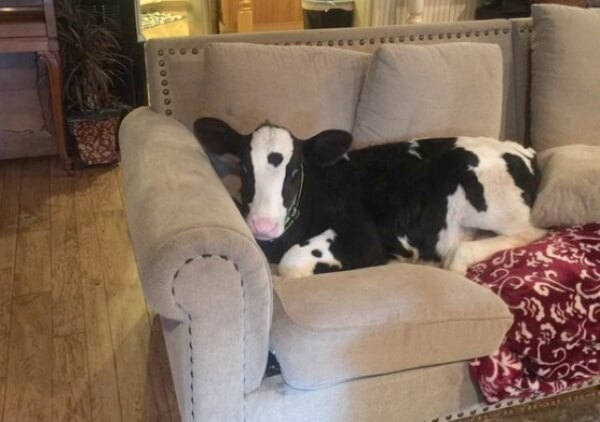 Definitely true friendship has no boundaries, so why would it be a belonging to a certain species.
Source: barkpost