Get your mugshots here.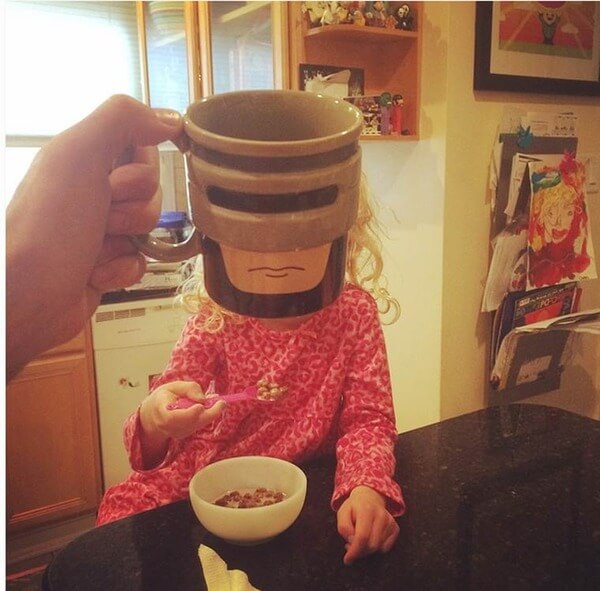 Lance Curran is a photographer who collects coffee mugs that feature some of the world's greatest superheroes.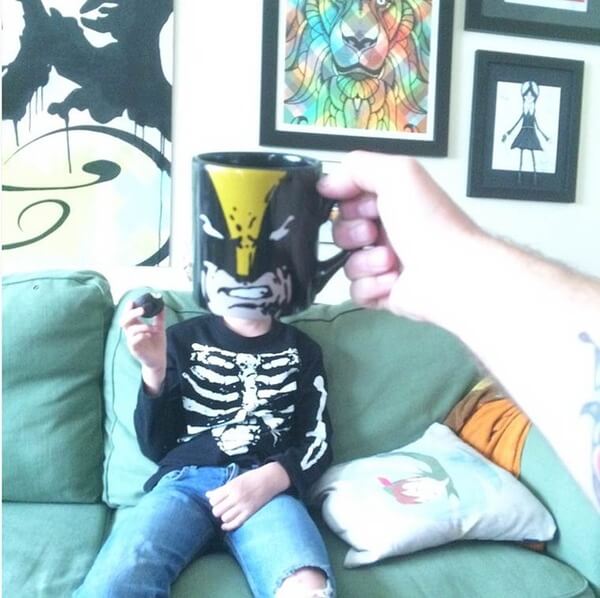 From the Hulk to Captain America, Lance has all of the fascinating characters that children and adults love.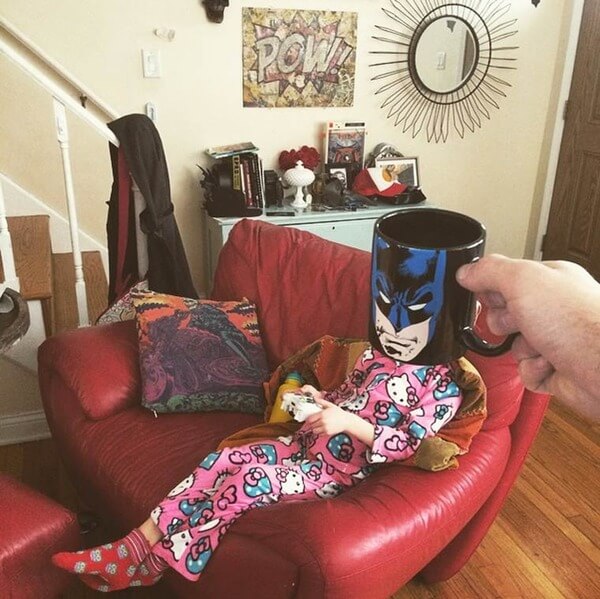 While many collectors admire their prized possessions from afar, Lance is making the most of his assemblage with the help of his kids.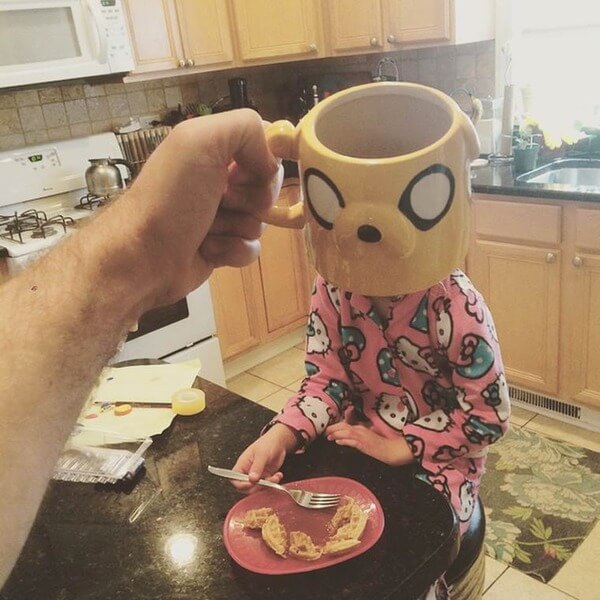 The photographer has taken several pictures of his kids as the cups cover their faces.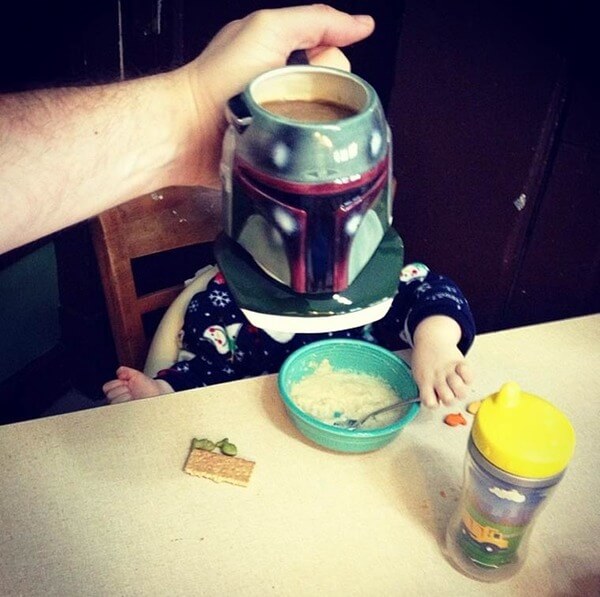 Even breakfast is an ideal time to take a candid or two.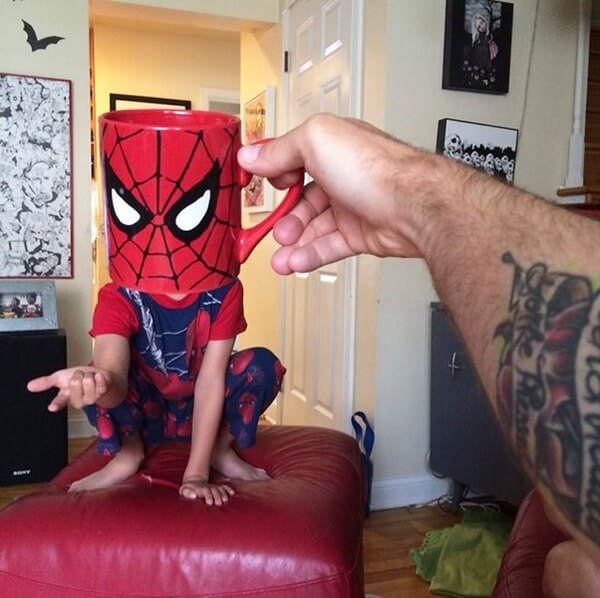 Lance doesn't simply take pictures of the kids but rather has them interact with the camera by portraying the superheroes.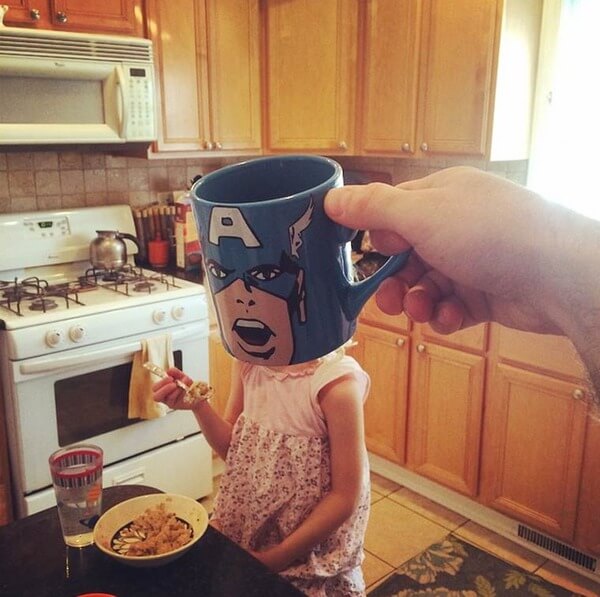 Some of the children choose not to put a lot of energy into the photo series.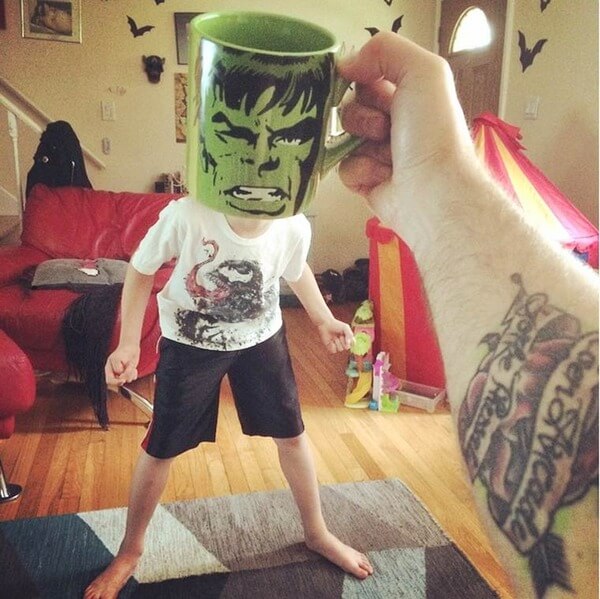 Others give everything they have to their father's efforts.
A few of the cups are on the comical side, while others are a bit scary.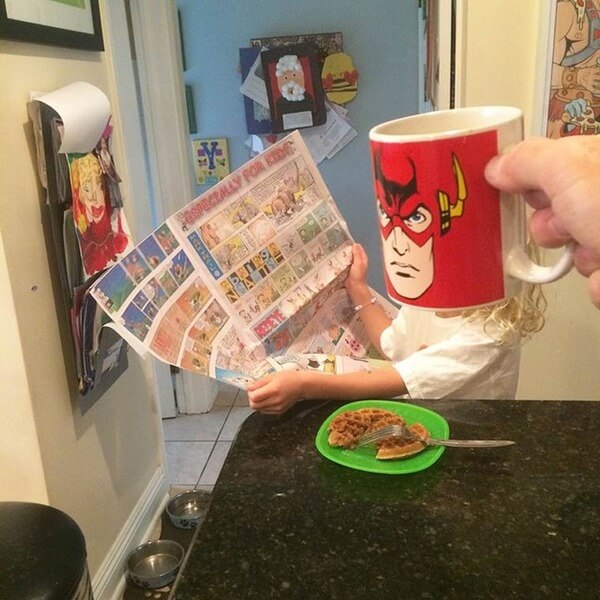 Curran's idea behind the series is to give viewers something to laugh at and, of course, show off his mugs.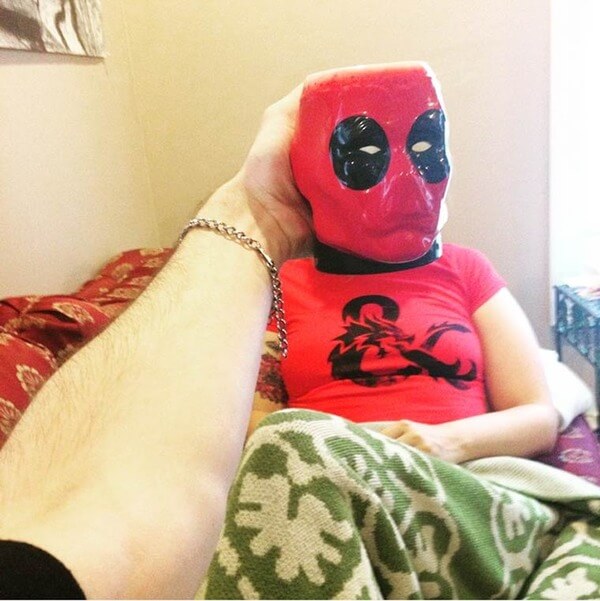 See more of Lance's work on Twitter and Instagram.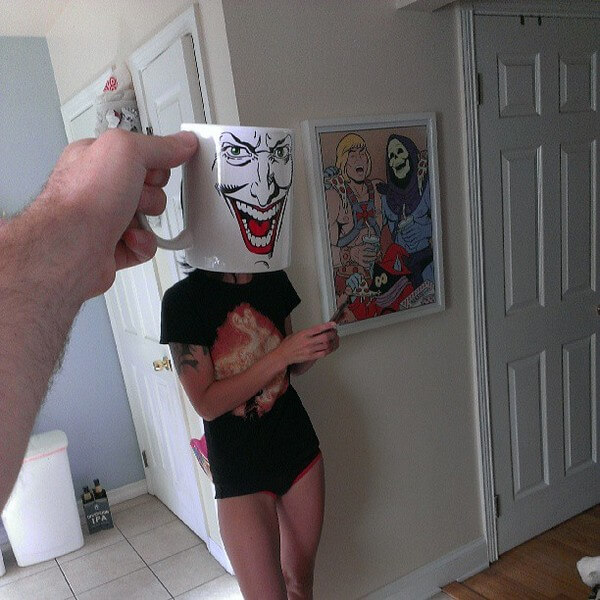 Source: Imgur | Pleated Jeans