Apple pie, APPLE PIE! Yes we are going to give you a quick and easy recipe for delicious apple pie cookies that tastes just like the big old pies we all know and love. Ready? keep reading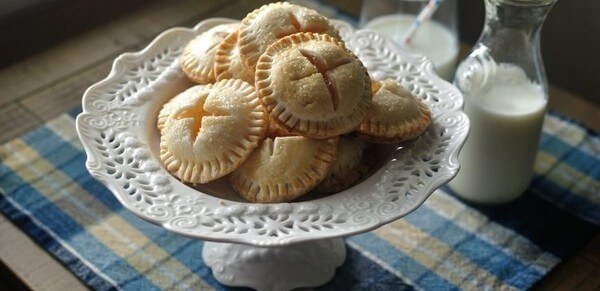 Here's what you need : a package of pre-made pie crusts, make that two packages let's be crazy, Half a can of apple pie filling, if you have the time and want to make a homemade filling, god bless your heart, 1 egg and a coarse sugar for sprinkling effect
First thing to do is to preheat your oven to 375 F , then take two large baking sheets and line them with parchment paper.
Take a spoon and spoon the apple pie filling onto the center of a large cutting board and take a knife to carefully coarsely chop the filling, make sure the apple pieces are 1/2 inch in size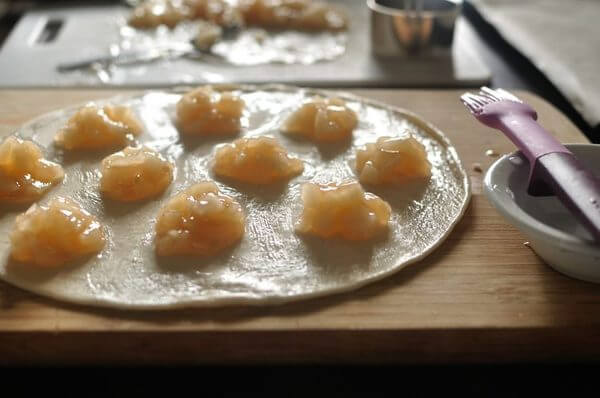 Now comes the fun part! Roll out one of the crusts on the counter or just use a cutting board. Now dot the crust with a heaping teaspoonfuls of the filling, make sure to space the cuts fre inches apart. Now should be able to cut 10 cookies from the large pie crust. if you didn't, you did it wrong
Now use your fingers or a pastry brush to moist the spaces between the filling with some water. Trust us, this will make it easier for the dough to stick.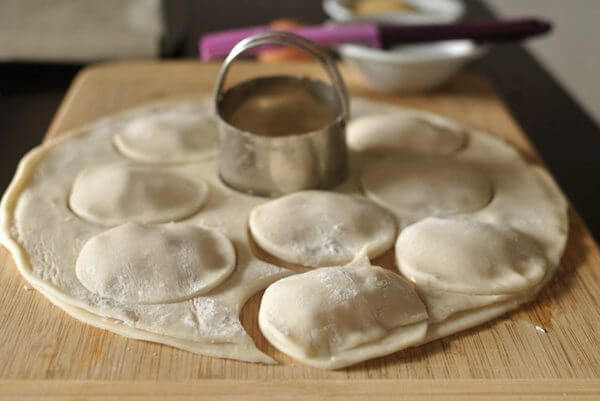 Take the second pie crust and place it over the dotted with filling one, press down between the dots, start from the middle and work your way outward, seal the deal baby
Now this is important, take a cookie cutter, something like 2-3 inches in size and cut out the mini pies, Don't worry about the alignment, you will be able to make small adjustments later.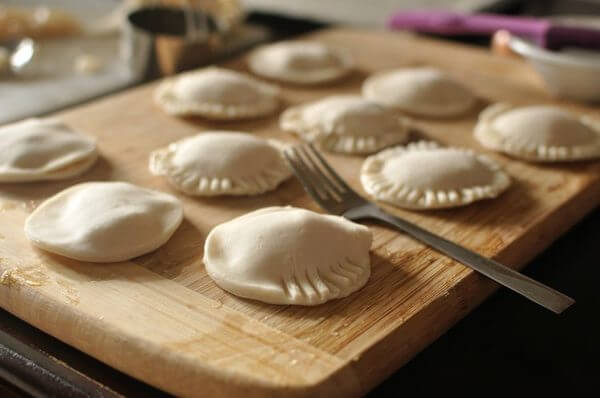 Now take a fork to firmly seal the edges of the mini pies.
Now let's brush the top of the pies with a mixture of egg and a little bit of water. If you decided to use the coarse sugar, use it now and sprinkle the pies
Cut a small X into the center of each pie for the effect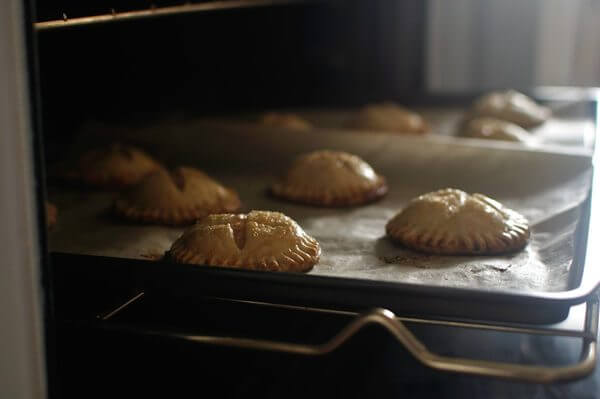 Move the cookies to baking sheets, make sure to leave little bit of spaces between, bake until golden brown ( 15-18 minutes ) and let it cool off before serving.
Source: tiphero